Tucked away in the Caribbean, Tulum is known for its Mayan ruins and white-sand beaches. All-inclusive Tulum Mexico resorts cater to a wide range of vacationers, from water babies to jungle aficionados to foodies. Since the town's founding, it has been known as one of the Caribbean's most affluent beach getaways. Pristine beaches, crystal-clear oceans, and opulent Tulum Mexico resorts have all been featured in upscale travel publications. Influential people are also coming to the town to post about it on social media. Learn about Tulum's Maya past while soaking in the sun on the white sand beaches and indulging in the exquisite Yucatan cuisine, just to name a few of the many activities available. All of this, in a bohemian-styled environment, is a wonderful bonus!
To save you time, I've put up a list of the finest Tulum Mexico all inclusive resorts so you don't have to.
Dreams Tulum Resorts and Spa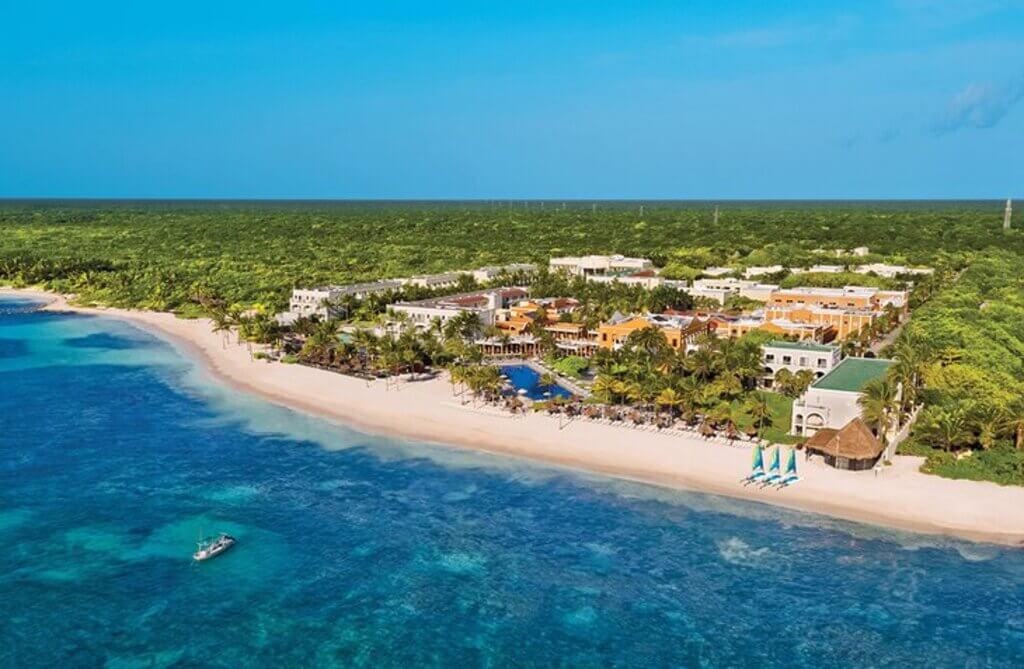 Source: planetware.com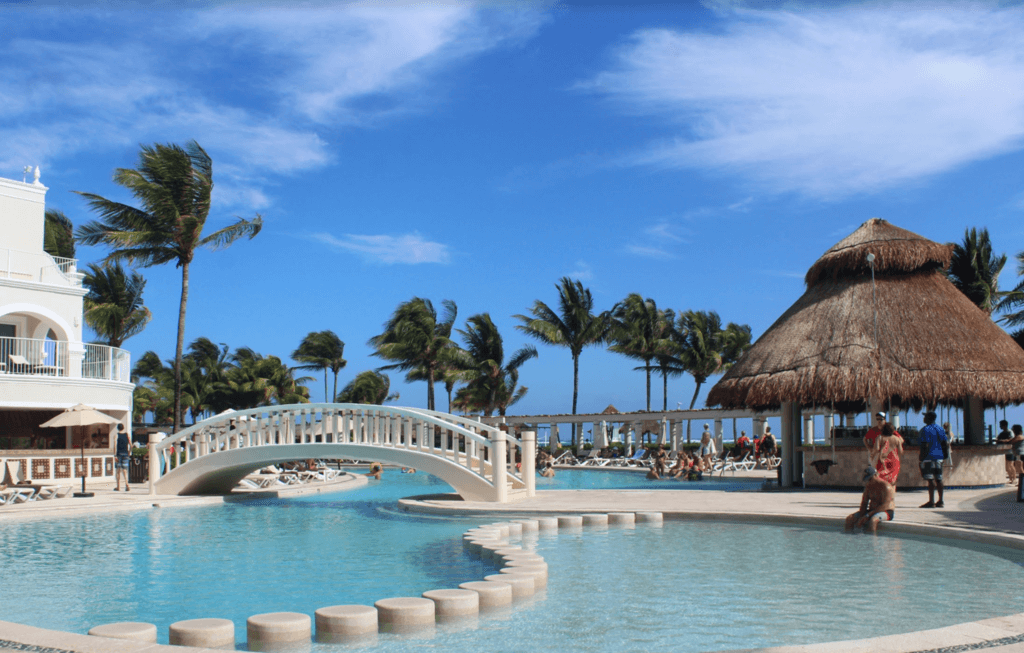 Source: wordpress.com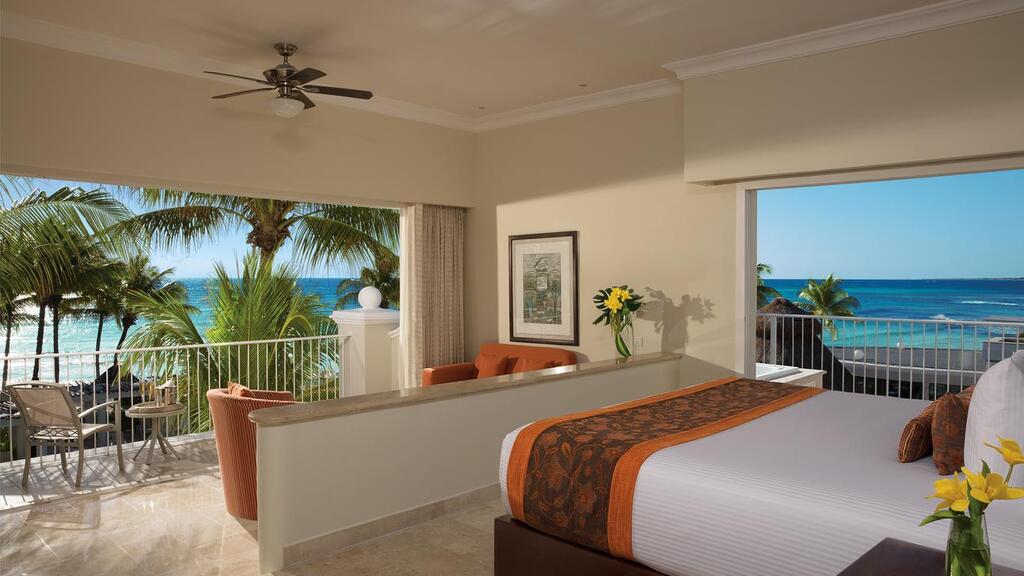 Source: kayak.com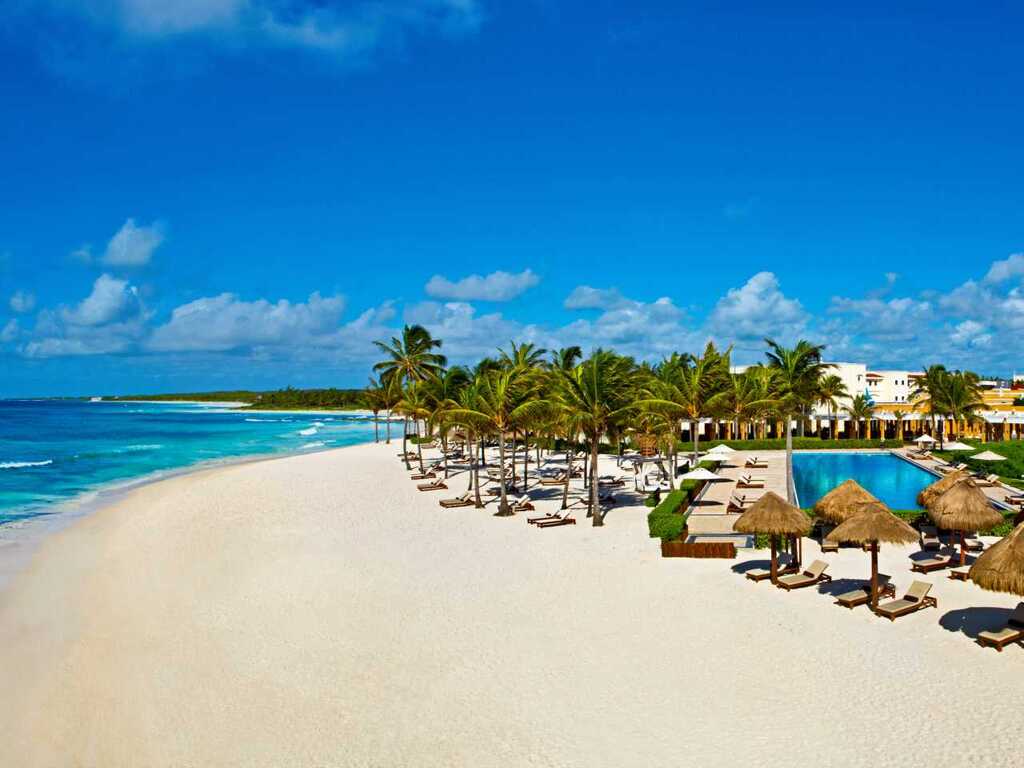 Source: thetravelmagazine.net
Known as Tulum's premier all-inclusive, this AAA Four Diamond resort is a haven of indulgences. In addition to being family oriented, this resort has a "adults only" part that is well-appointed and private. Eco-friendliness isn't a surprise at the Tulum Mexico resorts, which emphasizes sustainability education for both guests and staff.
Over two miles of sugary white sand surround the resort, providing visitors with countless opportunities for fun and relaxation. Several dining options, large pools, top-shelf liquor, activities for all ages, and a magnificent spa make this a top-notch choice. Click Here to see top things to do in Tulum Mexico.
Catalonia Royal Tulum Beach & Spa Resort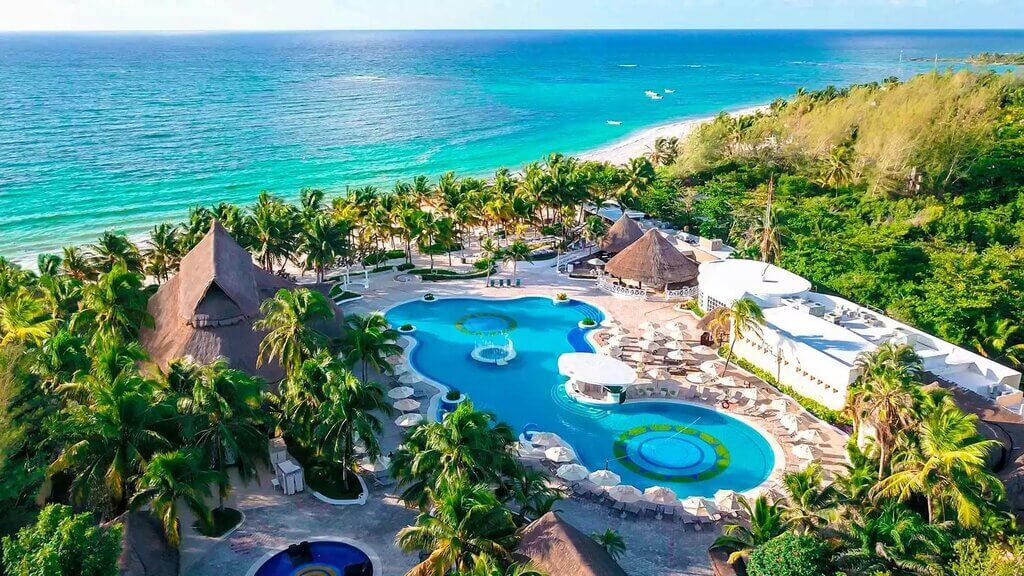 Source: googleapis.com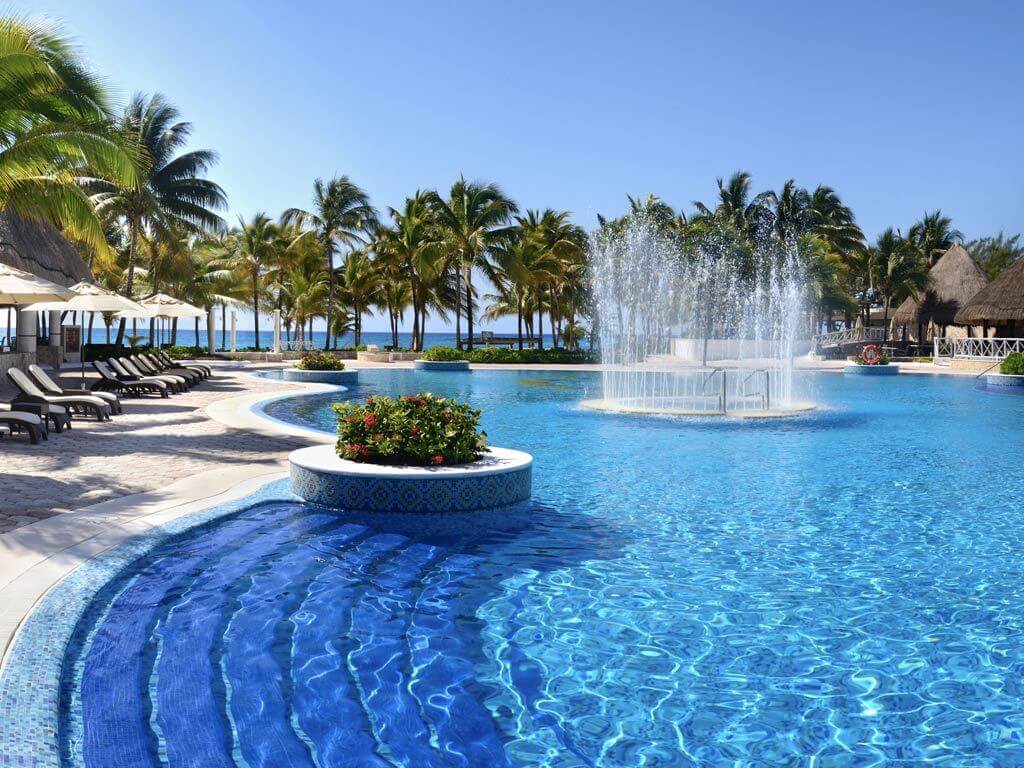 Source: cataloniaroyaltulum.com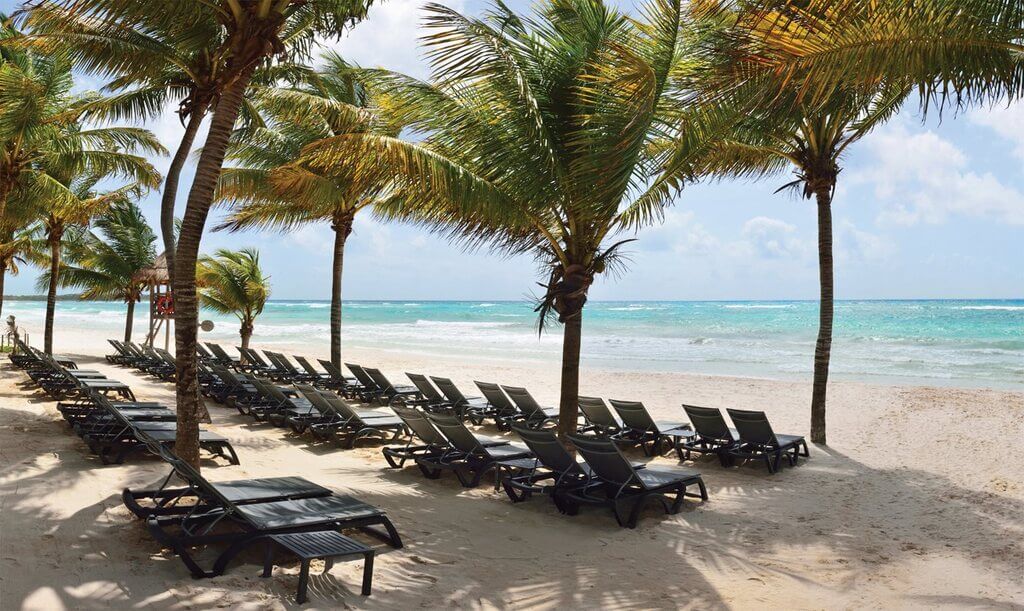 Source: wcm.transat.com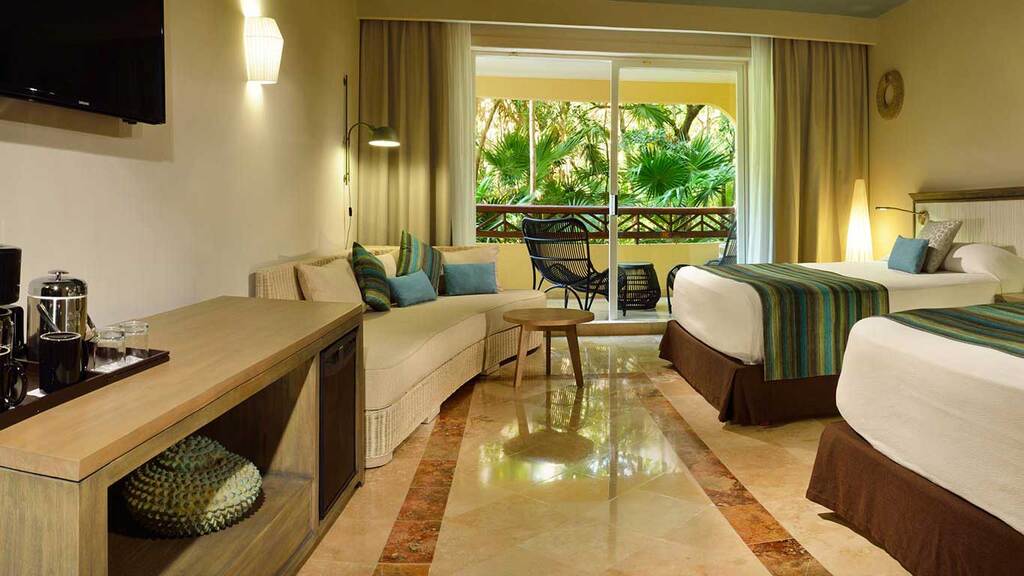 Source: cataloniaroyaltulum.com
Located in the heart of Tulum, the Catalonia Royal Tulum is an all-inclusive resort that is just a short walk away from the city's most popular attractions. The distance between Playa del Carmen and the ruins of Tulum, Mexico, is just around 15 miles.
Tropical vegetation, such as towering trees and flowering plants, can be found everywhere around the resorts in Tulum Mexico, as well as mangroves and lovely cenotes.
A broad variety of accommodation types are available at the resort, which caters to adults exclusively. These rooms are equipped with modern conveniences including a television, internet connection, and a desk. The tranquility of the garden may be enjoyed from the balcony or patio of some of the hotel's more expensive rooms.
Excellent service and pleasant employees are hallmarks of this hotel, which also has a wealth of amenities. These include a private beach, a hot tub, a fitness center, a bar, an outdoor swimming pool, and a sauna.. There is free Wi-Fi in every accommodation and in the public spaces.
Take a relaxing dip in one of the resort's many pools to get your day started right. Finally, savor a breakfast buffet that includes dishes from throughout the world.
Take use of the on-site concierge service to make arrangements for an excursion or tour with your traveling companions. At the hotel's spa, you may end your day with a relaxing massage after a sumptuous lunch at one of the seven restaurants.
UNICO 20°87° Hotel Riviera Maya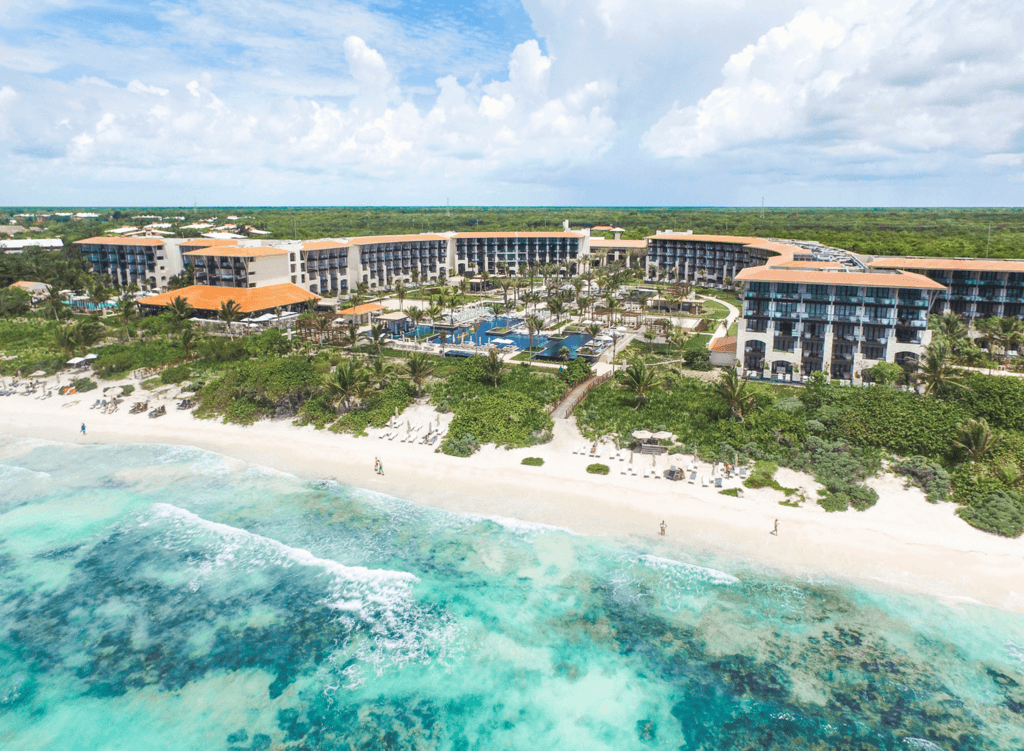 Source: legendarymembers.com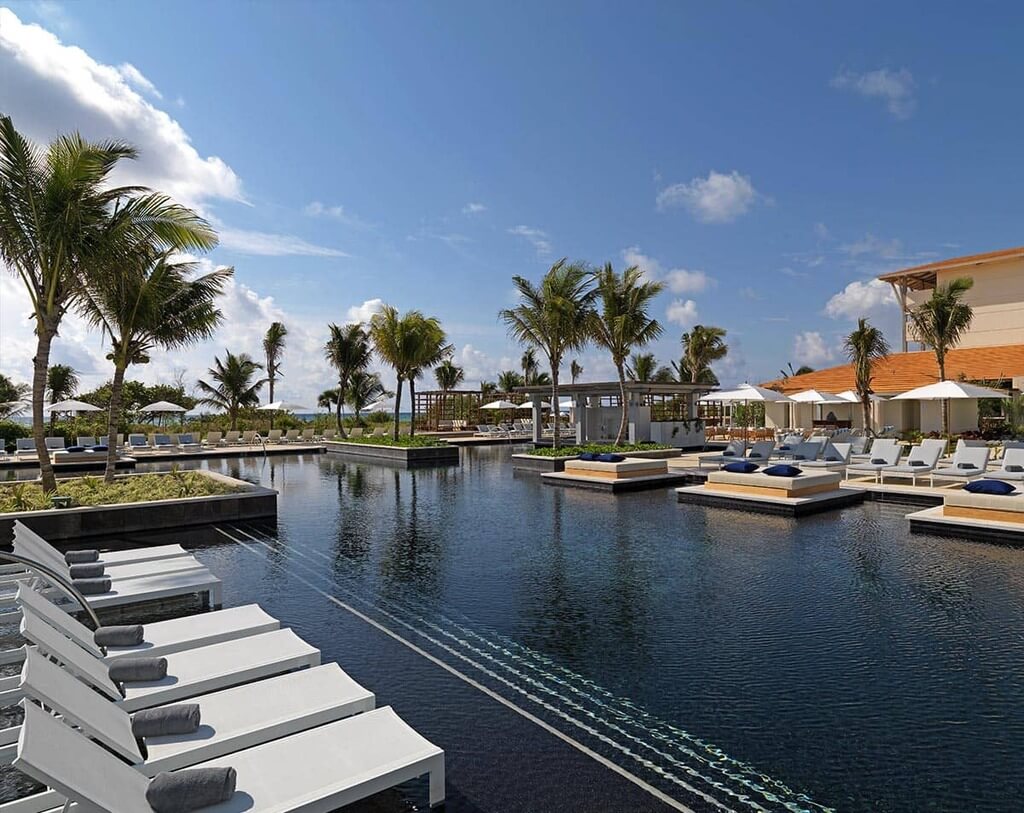 Source: unicohotelrivieramaya.com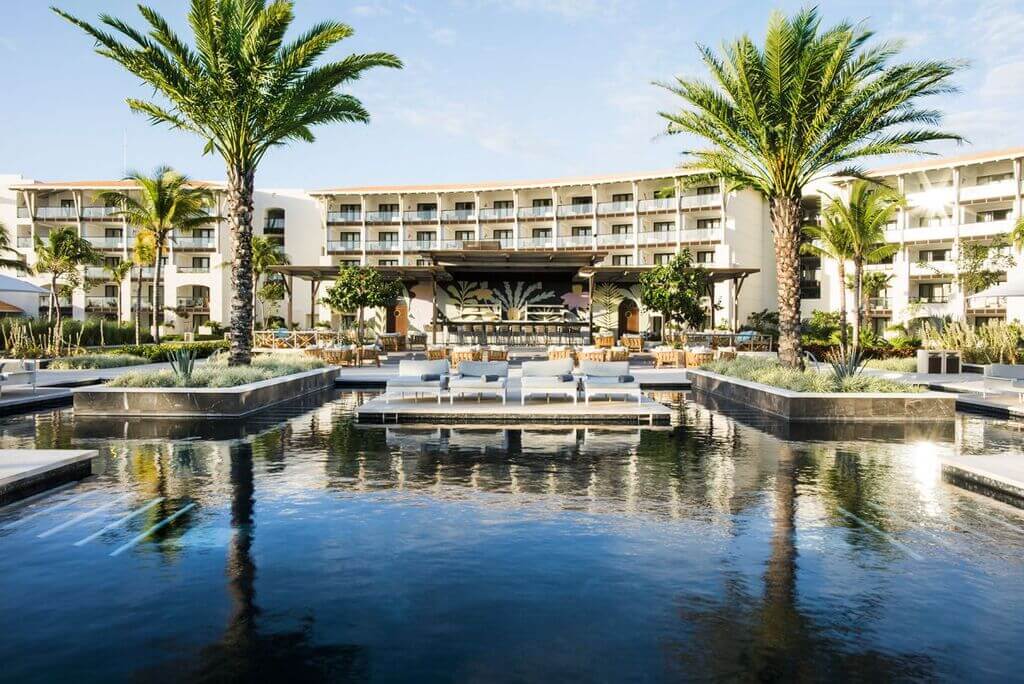 Source: images.ntmllc.com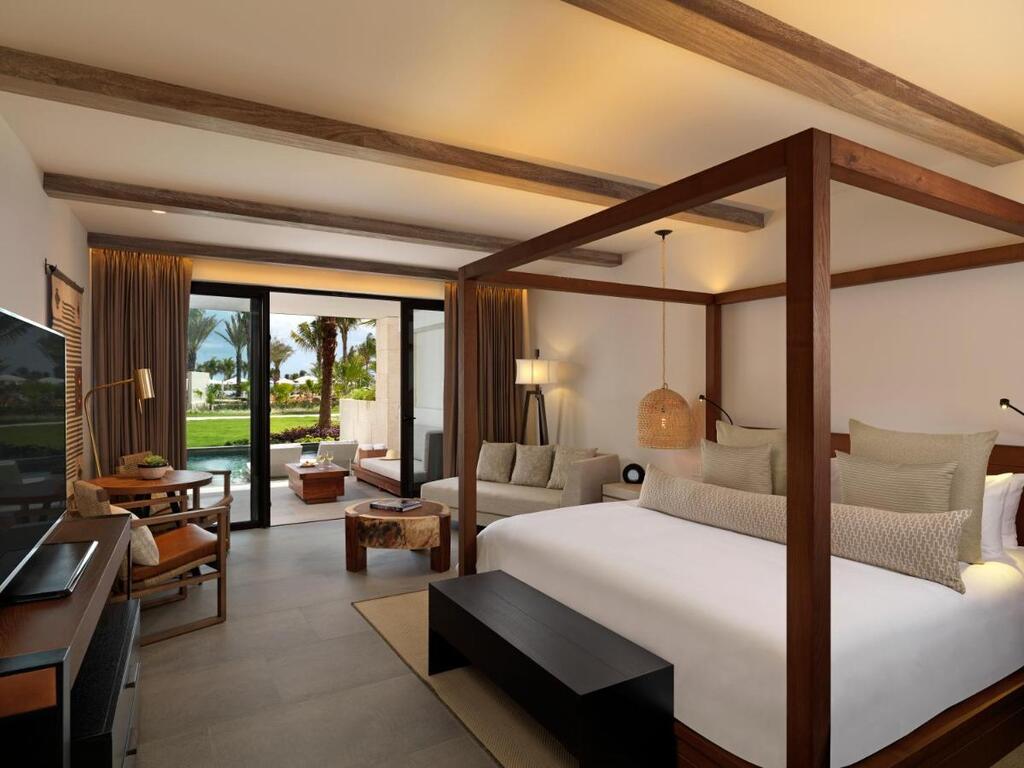 Source: bstatic.com
Nearby Tulum, the best all-inclusive Tulum Mexico resorts can be found about 25 minutes north. UNICO 20°87° Hotel Riviera Maya, which opened its doors in 2017, is your best bet for an all-inclusive luxury vacation.
The resort's less than 450 accommodations are situated in a protected harbour, making the water perfect for swimming. The swimming pools, on the other hand, are where the action really happens. There are two pools in the resort, one for activity and one for relaxation.
Each suite has its own unique outdoor space, whether it's a patio or direct access to the infinity pool. At the same time, it has a high-end vibe while being accessible. Even though they're only hooded sweatshirts, they've been an instant hit in the room.
The spa offers a variety of treatments, including a Volcanic Massage and an Age Defying Facial. A spin class is conducted at a small gym that has a number of exercise machines. While Mura House specialises on Japanese cuisine, Mi Carissa is an Italian restaurant. Additionally, a steakhouse and a Mexican restaurant may be found in the area.

Bahia Principe Grand Tulum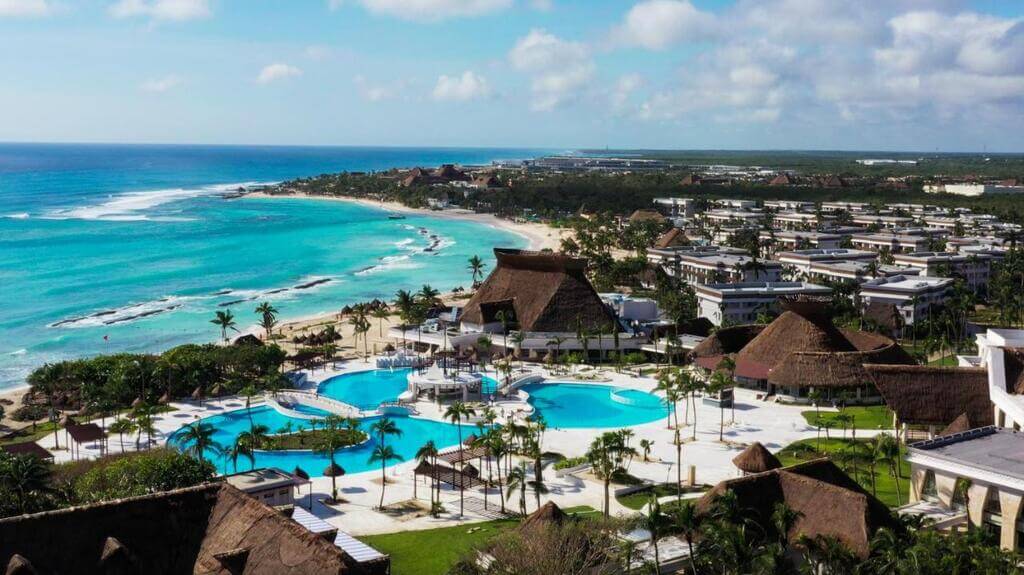 Source: bstatic.com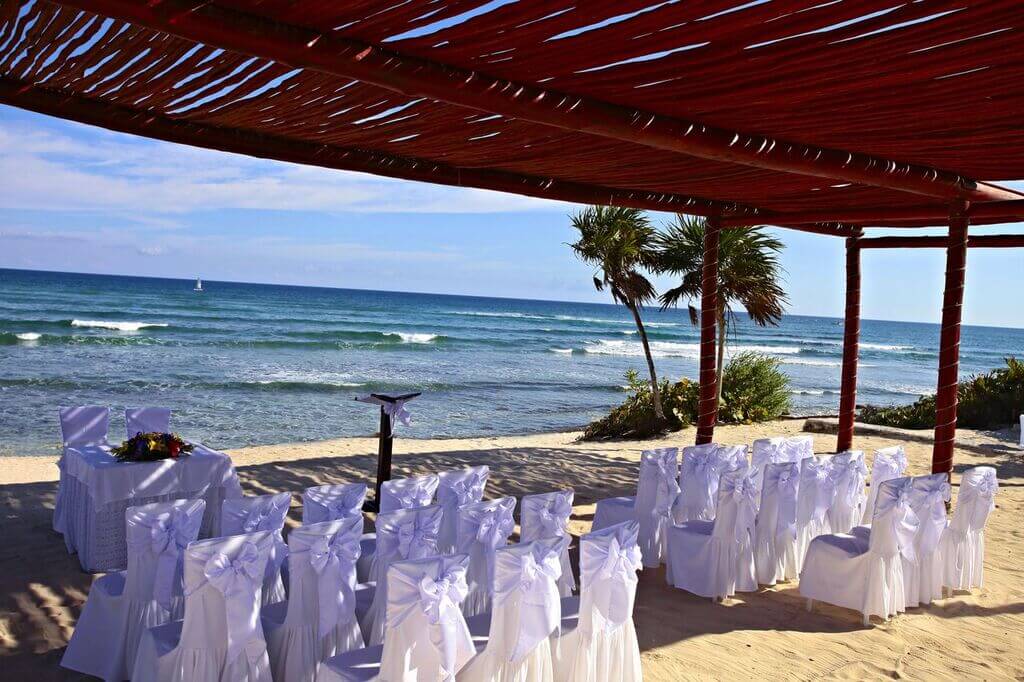 Source: christiantour.ro
This resort, located about 18 minutes north of Tulum's downtown, has everything. The rooms are large and immaculate, the staff is friendly and helpful, and the food, even at the buffet, is delicious. You may spend hours at one of the resort's three beautiful pools and bars, or you can plan a variety of activities for adults and children of all ages to participate in.
It's not unusual for Tulum all inclusive resorts in this region to include two separate kid's clubs, one for juniors and one for adolescents. Each member of your group will have a memorable time here. Nobody likes to leave vacation, but that's to be expected.
The Kore Tulum Retreat & Spa Resort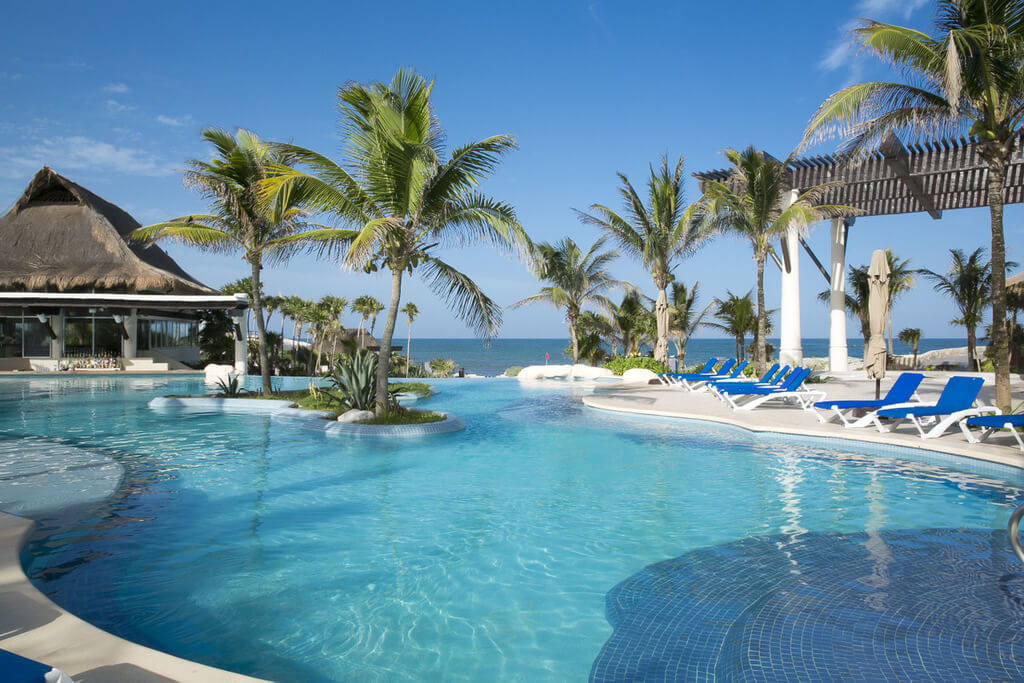 Source: koretulum.com
Source: bluetulumresort.com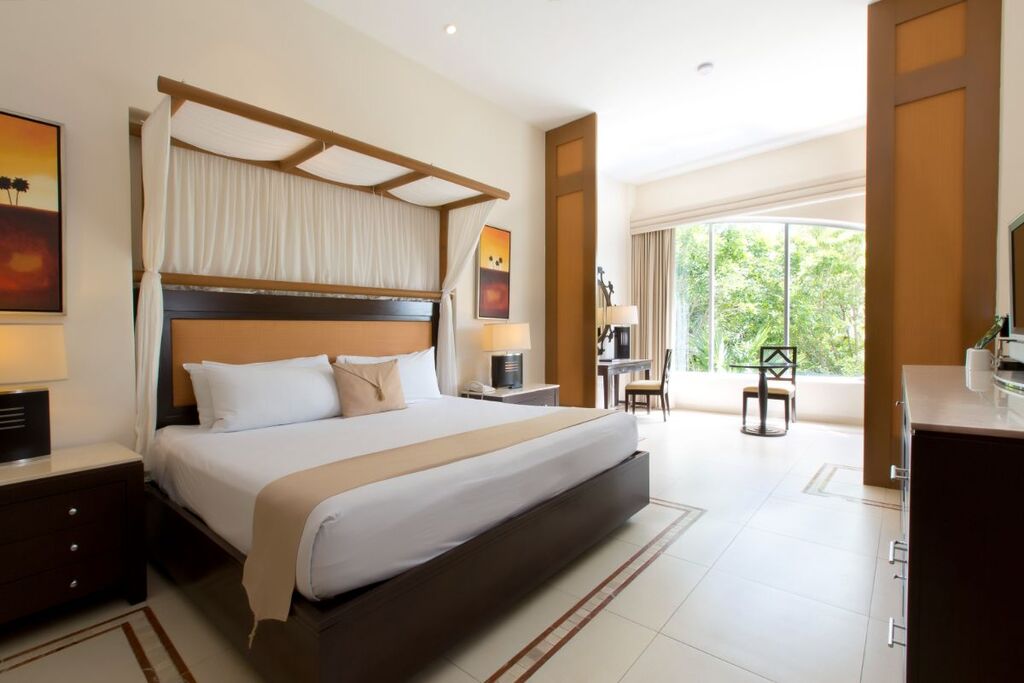 Source: koretulum.com
The Kore Tulum Retreat and Spa Resort is a beachfront retreat with a focus on holistic health and beauty.
Due to the resort's modest size and limited capacity, it can only accept adults. The feature of this beautiful resort is a two-level infinity pool with lounge chairs for when you're done cooling down.
Even though there are just 94 suites at the resort, each one has a generous size and is decorated in a modern style. Tile floors, lofty ceilings, and a separate living room are all included in the price. Larger rooms have access to outdoor hot tubs, while the master suites each feature a private jacuzzi.
There are 10 treatment rooms at the wellness center, so you may relax your muscles and get a fresh face in the beauty salon. Additional stress-reduction options are provided by a sauna on site.
Bahia Principe Grand Coba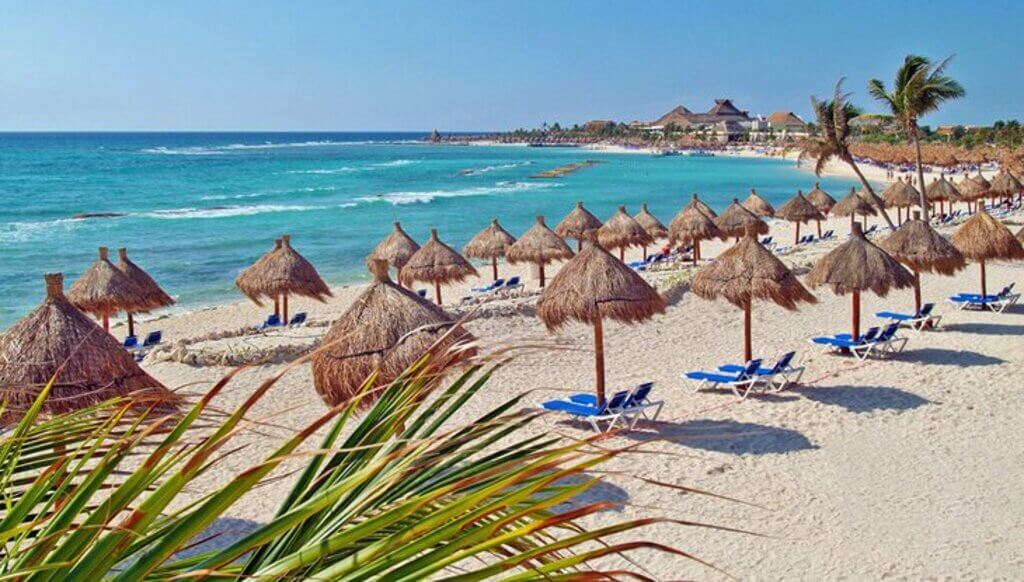 Source: salaguamotors.com
There are more over 1,000 rooms at this resort, making it one of the largest in the Bahia Principe family. The complex's final property, it's the last one to be built. Many guests use the resort's golf carts to go from one property to the next because of the resort's vastness. This Tulum Mexico resort has everything you need to keep the youngsters amused throughout your holiday.
No matter what category of accommodation you choose, you'll always get a garden view from your Coba stay. In these traditional-style rooms, ceramic tile flooring, wooden headboards, and earthy tones with vivid fabrics are all frequent characteristics
Only the resorts in Tulum and Akumal have direct access to the beach. Coba's exclusive beach may be reached by a free shuttle service, though. Families appear to like Coba's kids-only water park, which has slides and waterfalls as well as small pools.
To help parents unwind, the spa features a hydrotherapy circuit and treatment rooms, as well as an area for quiet reflection. Visitors can also choose for an outdoor treatment if they want.
Breakfast, lunch, and supper are all included in the Kukulcan restaurant's buffet options for guests. A wide variety of cuisines can be found in the hotel's six a la carte restaurants, including Italian, Mediterranean, seafood, Japanese, and gourmet fusion.
Golf, a Dolphinarium, and shopping at the complex's other buildings are just a few of the many things guests may do while staying at Bahia Principe Grand Coba.

Sunscape Akumal Beach Resort and Spa (from USD 271)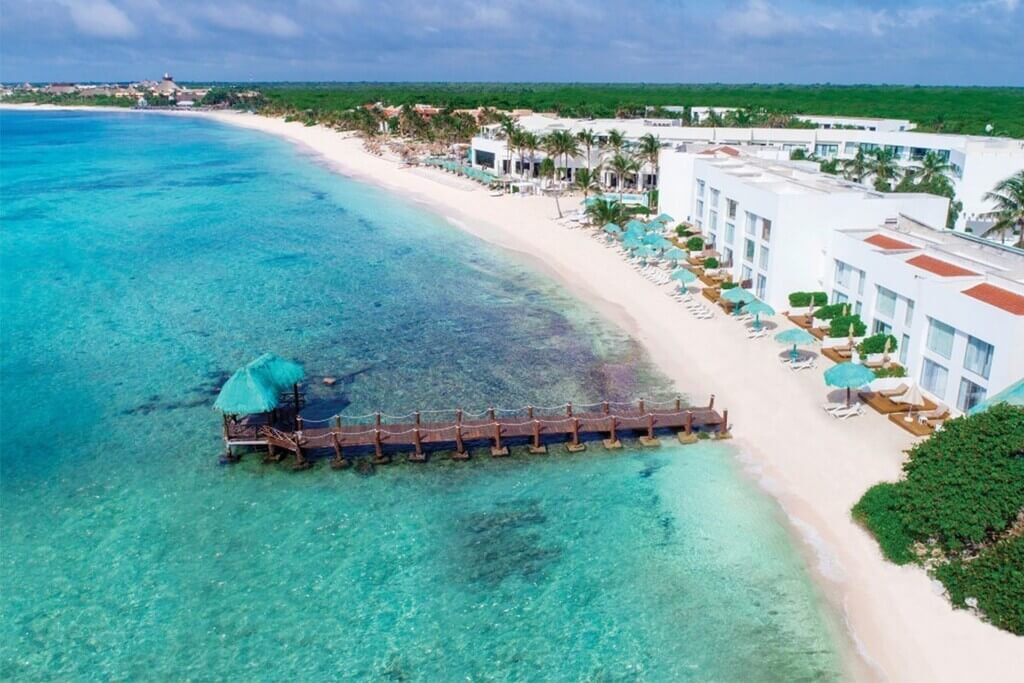 Source: paxeditions.com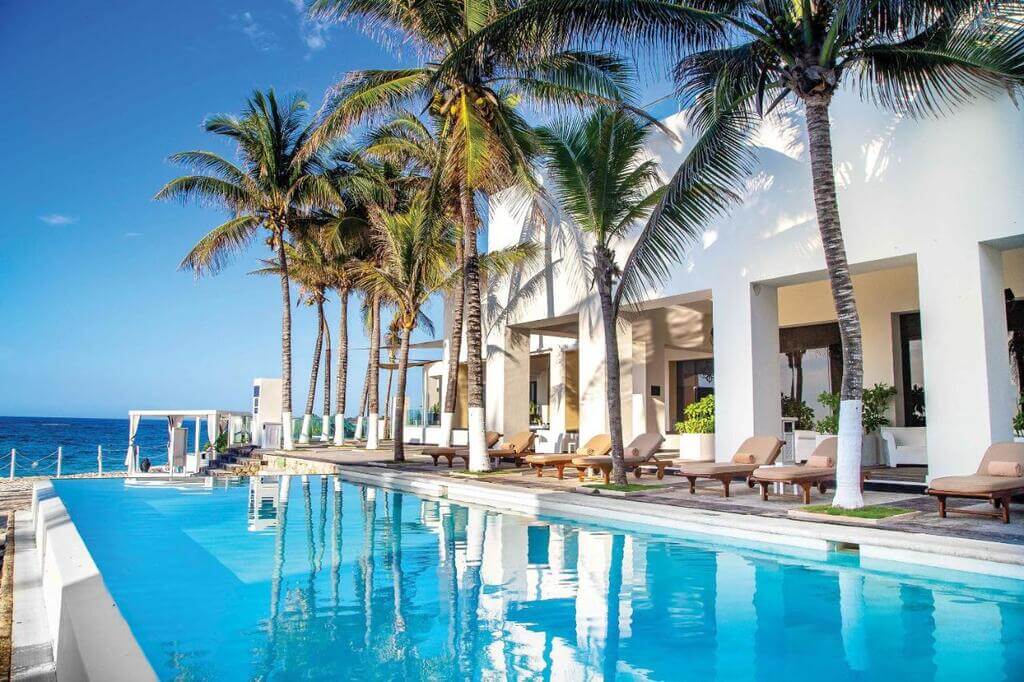 Source: bstatic.com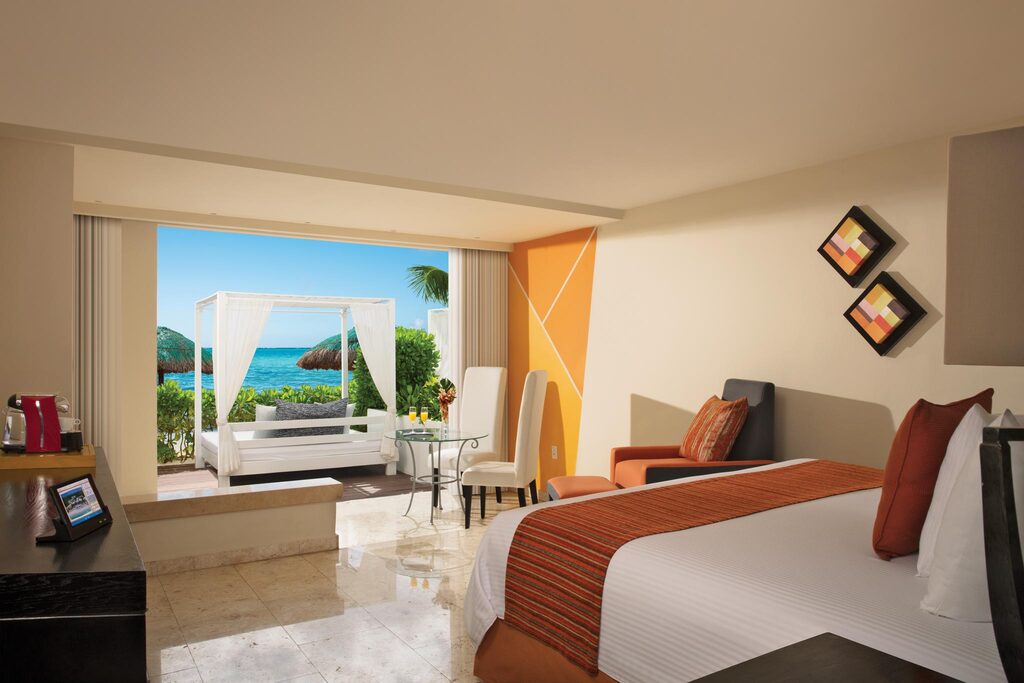 Source: transat.com
More than 360 rooms and suites are available at the Sunscape Akumal Beach Resort & Spa. There is a 24-hour check-in facility, so you may arrive whenever you like. There is also a 24-hour receptionist on duty at the front desk. While on vacation, you can go scuba diving, fishing, snorkelling, or engaging in other water-related motorised activities. There's also a game room and a fitness facility on-site if you'd want to work out.
Grand Oasis Tulum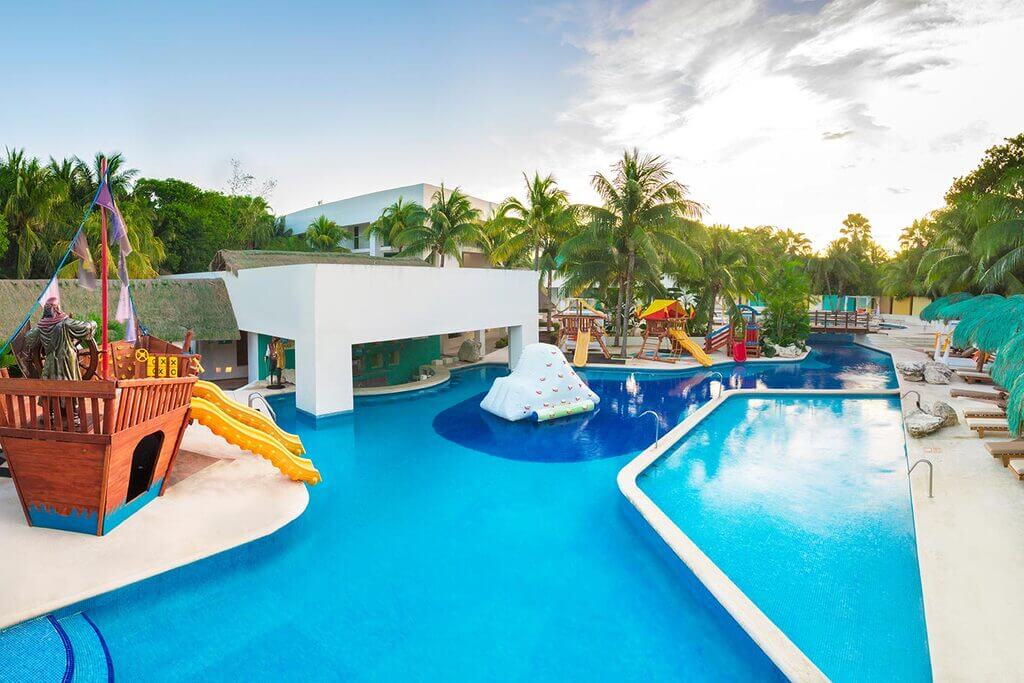 Source: grandoasistulum.com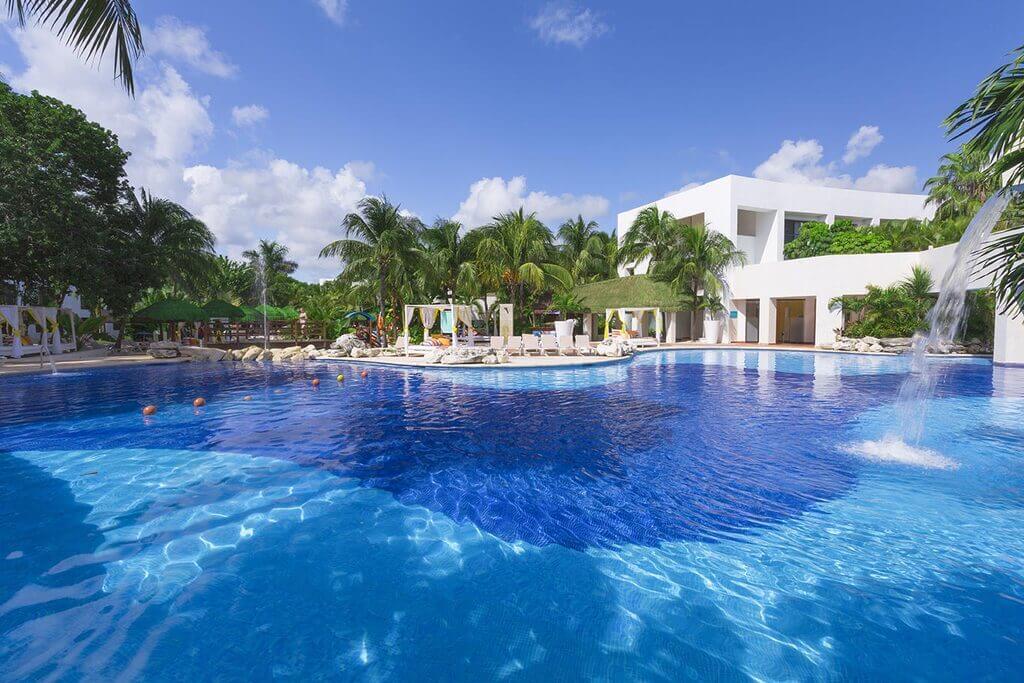 Source: grandoasistulum.com
On Akumal Beach, you'll also find the Grand Oasis Tulum, another all-inclusive resort. Swimming pools, two spas, and a variety of restaurants and bars can be found at the modern resort.
The rooms are decorated in a contemporary Mexican style and include balconies with views of the sea or the garden. Air-conditioning, a safe to keep your things secure and complimentary amenities are included in every room.
Restaurants in the area provide gourmet, Mexican, Asian, and Mediterranean cuisine. Nine bars, including poolside patios and swim-up bars, are available to guests at the resort.
Members of the Kids' Club can use the playground while they are in the club. Tennis courts, a fitness center, a sauna, and a steam room round out the resort's amenities. For more daring pursuits like scuba diving and snorkeling, inquire with the tour desk's personnel for assistance.
Also Read: 3 Best Restaurants in Tulum: All You Need To Know About Mediterranean Food

Barcelo Maya Palace (from USD 349)
Source: playadelcarmen.com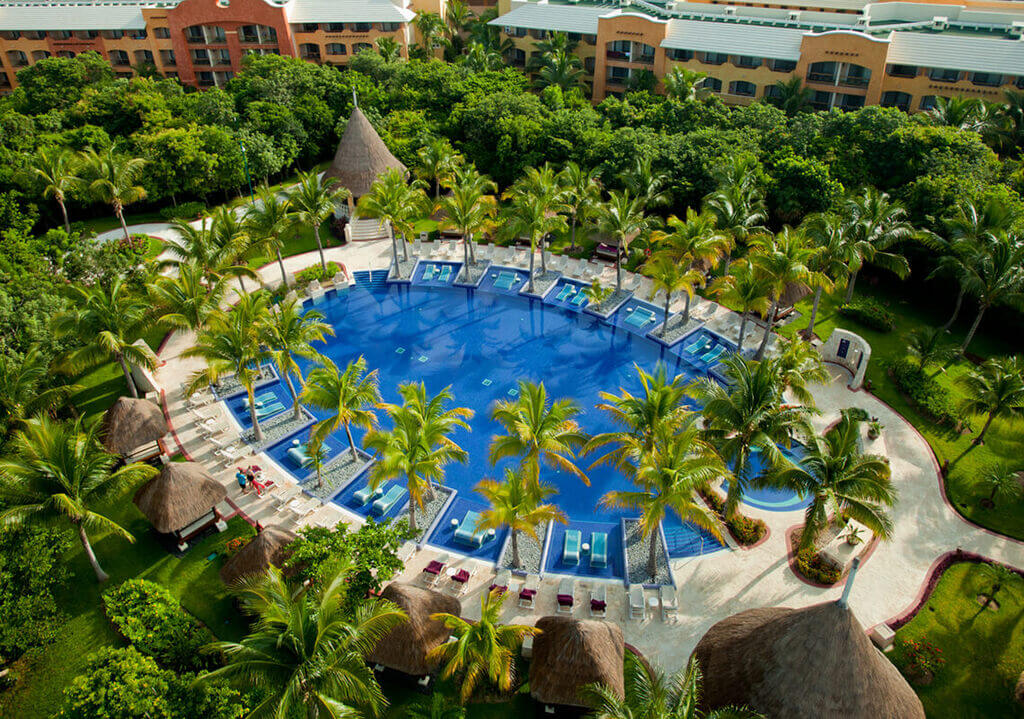 Source: googleapis.com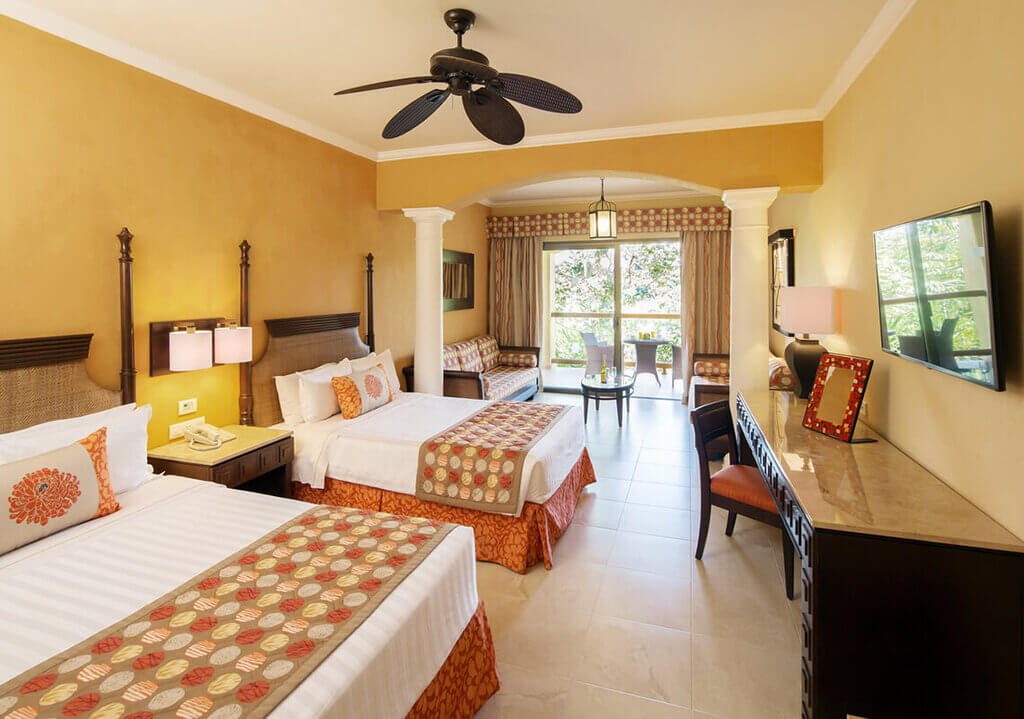 Source: googleapis.com
Barceló Maya Palace is a four-diamond hotel with luxurious suites designed to encourage family fun and personal well-being. You may dine at any of the hotel's six restaurants, which serve cuisine from across the world and the local area, as part of the all-inclusive package. The water park is a great place for your kids to have some fun while you rest in the adult pool or receive some rejuvenating treatments at U-Spa. U-Kids Spa, which provides treatments for children, is also a nice perk.
Conclusion
What if I told you that Tulum, Mexico, is one of the finest destinations on earth to have a family holiday? If you're looking to avoid the nightlife in Cabo or Cancun, this is the place for you. All-inclusive family Tulum Mexico resorts are a great value for families looking to vacation in a peaceful beach village. Because of its laid-back vibe, they're popular with travelers searching for a more laid-back experience when vacationing on Mexico's west coast!
For more updates on the tourism industry, visit Travelila.