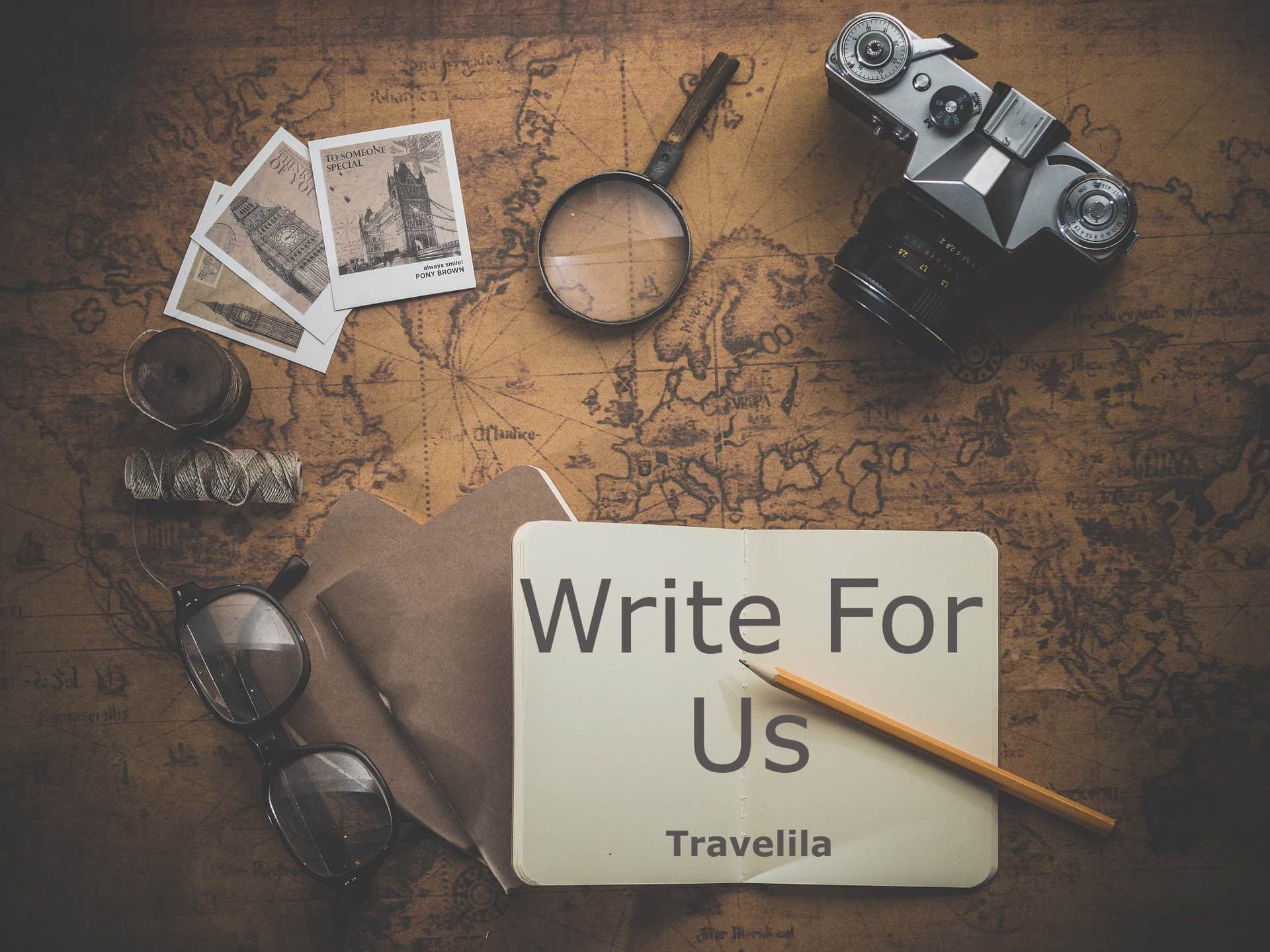 Hello Wanderer, Welcome to Travelila's "Write for us" page.
Seems like you have so many travel stories to share! And guess what – We are looking for them too! We would love to have your stories posted on our website. However, we do have some guidelines that you will need to follow.
P.S: Guidelines are lenient, don't worry!
Before we head to that, let's pay a visit to Travelila's main aim. Just briefing will do… We try to provide travelers and their fellow friends with the travel plans for their trip to XYZ place. It is better to know something about the location before you take off.
Read a blog on our website, and you will understand the information we aim to deliver. Whether you want answers for a vacation or staycation, adventurous travel, food travel, travel destination, travel planning, travel photography, or gears, you will find everything under one roof. We mean on our website!
We at Travelila have an inexplicable love for offbeat places to visit at a particular place. Hence, we love reading about them and our readers too. So if you are here to share your personal experience of visiting an offbeat site – you might get lucky. (*wink*)
Back to business! We post blogs that are specific to the place or topic, like "9 Best Things to do in New York," "11 Necessary Travel Gears for Every Newbie," or "Top 10 Restaurants in Paris to Satisfy Your Taste Buds."
If you need one more, here it is another.
With the above articles, you will get an idea about our tone and friendliness in writing content. We expect not exactly the same, but near to similar. The following guidelines will help you in creating content as per our needs and liking.
Where to Submit?
Once you have drafted the article as per our guidelines, you need to submit it to us at [email protected].
OR
Or if you want a 10% discount on Guest posts, Buy from the below link.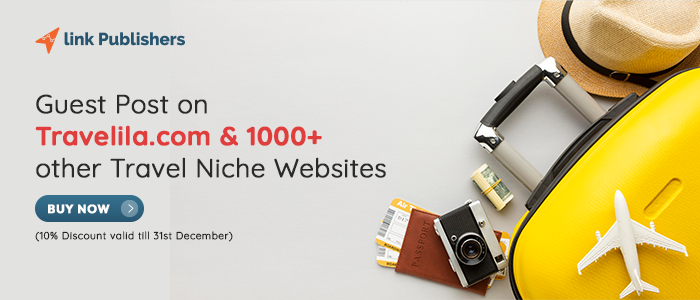 We will look into the article and revert you with changes (if any). You will receive a mail for acknowledgment and a live link after posting your content on the website.
Guest Post Policy & Guidelines
We have differentiated the pointers with the subheadings for clear understanding. Let's inspire others to travel by drafting a really cool and comprehensive article.
Quality Requirements
As said, we look for information and

quality content along with a super engagement fashion

. When someone writes a travel blog, a few jokes here and there are always acceptable, but they shouldn't be (too) offensive.
We prefer blogs with

at least an 800-word count

. There's no limit to the maximum length of the article.
The blog post should be curated by you only. We have strict rules regarding posting only

original and untouched content. Make sure you check the plagiarism beforehand.
Our preferred language is

English

, as our readers also favor this language.
You see how our 'Write for us' page is also well structured.

Structured content

makes the article easy to navigate and understand. So make sure you are adding proper subheadings and bulleted points (wherever needed)!
Preferred Topics & Subjects To Write For Us
You know this is a travel website, but what type of content can you provide? Travel is a vast ocean. Many of the topics get covered by almost all websites. So before you start the research, just look if already there's content written on it already. If you find it on our website, you will have to change the topics (Oops!…)
So here are topics you can write on:
Travel Planning

Adventure Trips

Bucket List

Packing Tips

Couple Travel

Travelogue (Yep! We accept that too.)

Travel Photography Tips

Must-Visit Offbeat Places
In the past, We have received many articles that link outside the website more than required and have many spammy links placed. Hence to stay on the safer side, we came up with…
Link Requirement & Policies
There should be

(at least) one internal link

placed in the article. The link that takes the reader to one of our owned blogs on the website. It will give them a piece of extensive information.
If you think a particular article's link (of someone's else website) will add value to the content, place it we will look into it. If the website is good and will really add value, we will keep it. We haven't kept any specific number for this type of link for now.
There's a strict

NO for affiliated links

for guest post authors.
Hey, hey, hey! We also post blogs with

Author Bio

. So don't worry you will get all the credit you want. You will have to provide us a descriptive bio, name, and image. (Optional)
Editorial Rights and Policies
Note that we have the right to edit your posts grammatically and content-related. Don't mind if we ask for too many changes. Our only aim is to provide our readers with the best information that they can enjoy reading.
Promotion
You don't need to worry about the content optimization and SEO practices for your blog. We have got it all covered. Our team of SEO experts will make sure that your content is promoted on all our social media platforms. (You can also give us a hand in promoting!)
What are our Search Terms?
Search terms are basically keywords that will help you find us and other websites with the same niche on Google.
Here are a few search terms that might assist you:
Travel "write for us"

Write for us travel

Write for us + travel

"write for us" travel

Write for us "travel"

'write for us' travel

Travel + "write for us"

Travel + write for us

Travel destination write for us

Travel destination + "write for us"

Travel guest post write for us

Photography "write for us"

Travel blogs "write for us"

Travel tips + "write for us"

Travel guide write for us

Travel tips write for us

Travel blogs write for us

Adventure travel write for us

Travel guide + "write for us"

Write for us travel sites
Thanks for reaching Travelila! We are waiting for your mail to pop up in our inbox. We would love to have your content onboard.