From underground lava tubes to glacier-capped peaks, Washington is full of unique and adventurous places. The hot springs of this state provide an iconic Pacific Northwest attraction that everyone enjoys. Let's see hot springs in Washington.
You can quickly get to these hot springs, which vary from backcountry hiking to resort and spa visits. Every hot-spring has its style and ambiance, including clothing-optional policies at some. No matter which one among the many hot springs Washington state you decide to go to, you will enjoy the best of nature with enough research and planning ahead. There are several best places to soak and cater along with other adventures such as camping and hiking. Some of the best natural hot springs in Washington, like Sol Duc Hot Springs, have the whole Olympic national park surrounding the hot springs.
In Washington, hot springs are the hot attractions, representing a fragile atmosphere; whenever you visit a hot spring, whether wild, commercial or with access granted on private land, it is essential to tread lightly around these attractions.
Hot Springs in Washington
Be sure to visit any of the following hot springs in Washington state to feel fresh and rejuvenated.
Goldmyer Hot Springs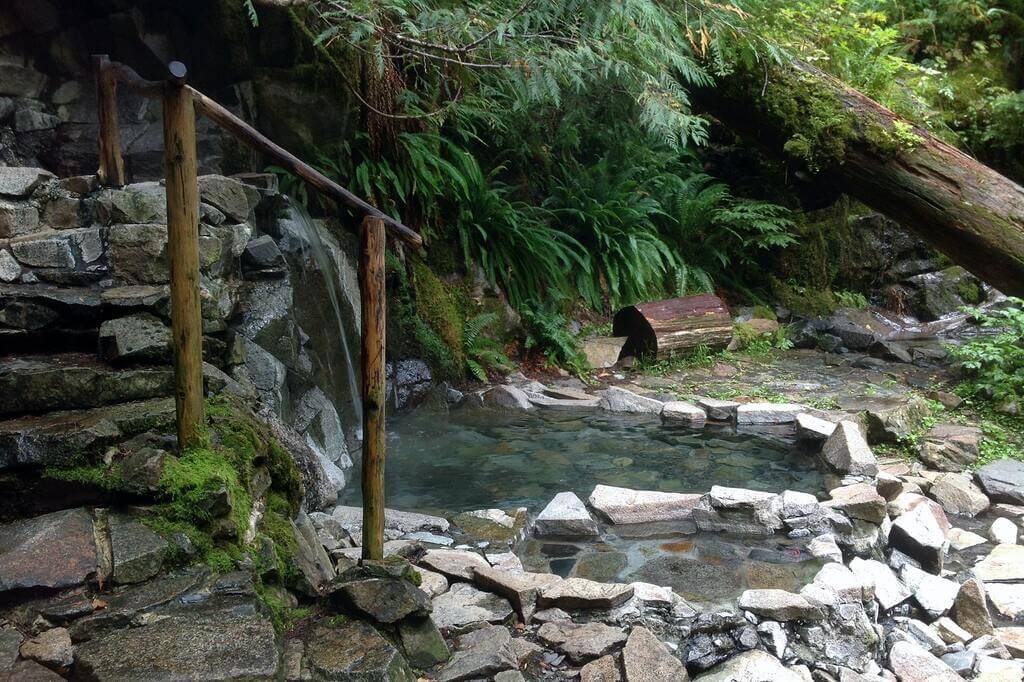 Source: imgix.net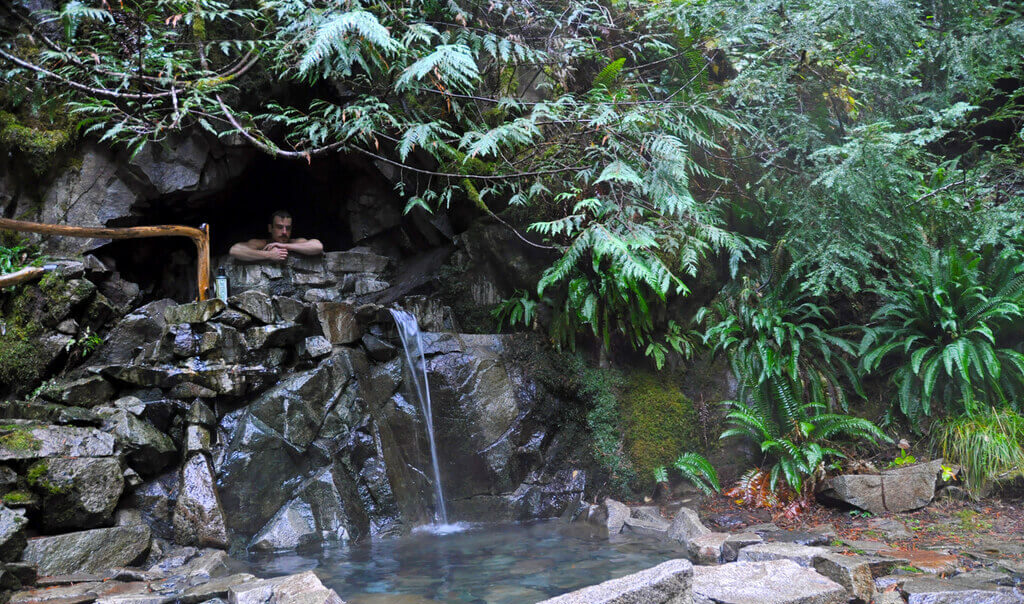 Image Source: myportfolio.com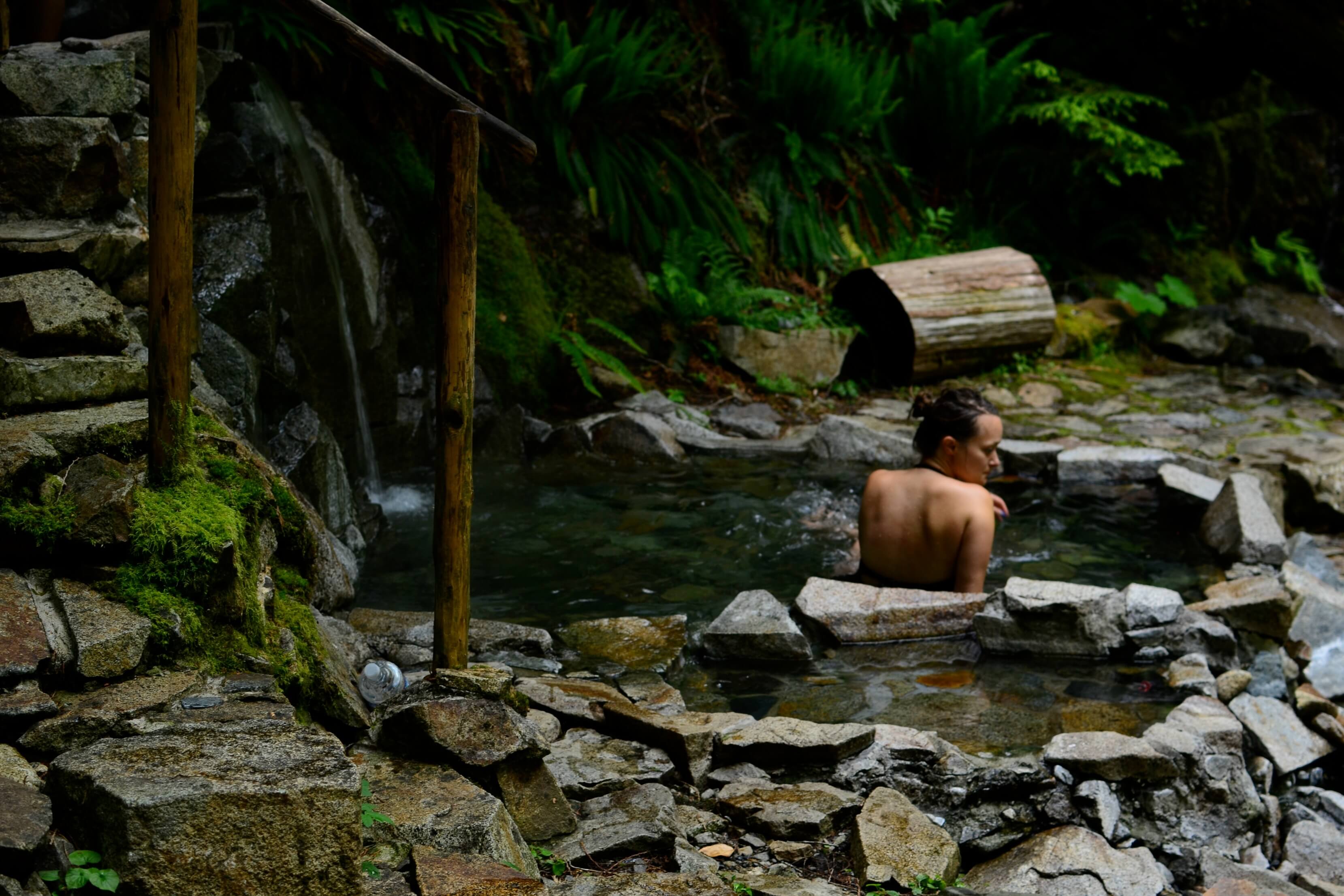 Source: static.rootsrated.com
Goldmyer hot springs are also popular as "Gem of the wilderness." This hot spring lavishes into the historic Cascade Mountains and is accessible only to the incredible trails nearby. Make sure that you don't forget your hiking boots!
Those who are fond of hiking will love the 4.5-mile hike through backcountry forests to get to the location and accompanying campsites. If you are coming from mount Rainier after hiking, this hot spring should be the first stop.
Ensure that you have your pack in and pack out and all necessary items you need for the night, including the camping gear. This is because you cannot use the Roofnest for this one. Trail and road conditions depending on the weather conditions, and if you are planning to visit, consult with the official site before the trip.
The non-profit Northwest Wilderness program runs Goldmyer hot springs, and you will have to make a reservation along with a Northwest forest pass and a high-clearance vehicle. Clothing is optional in this hot spring, and the place limits the reservation to 20 people per day. You can make the reservation by visiting their website.
Sol Duc Hot Springs
Image Source: planetware.com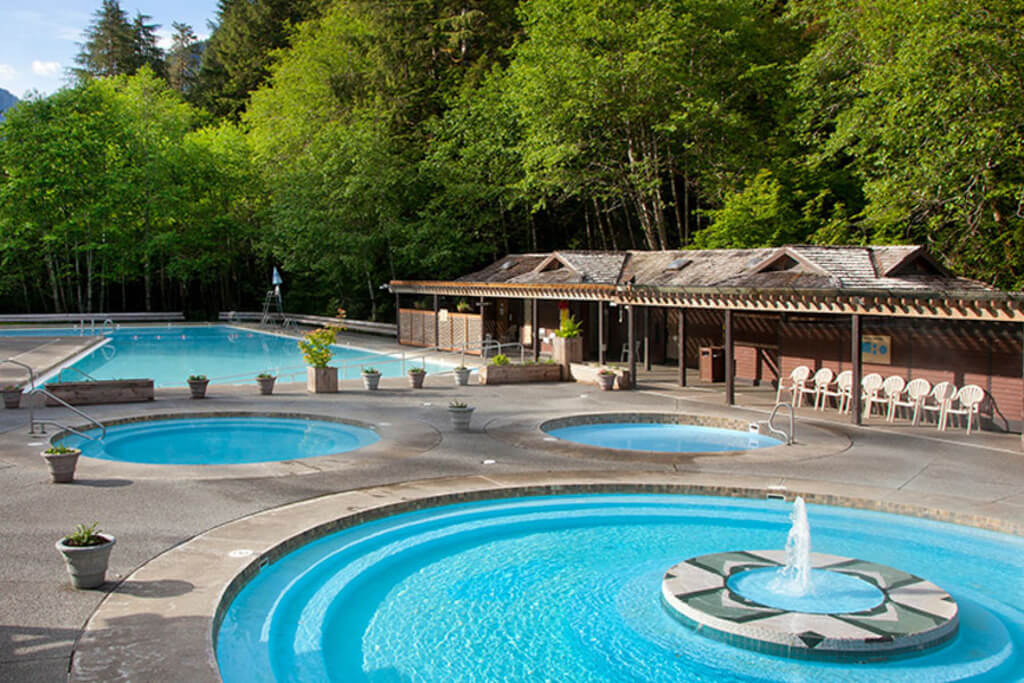 Source: gowanderwild.com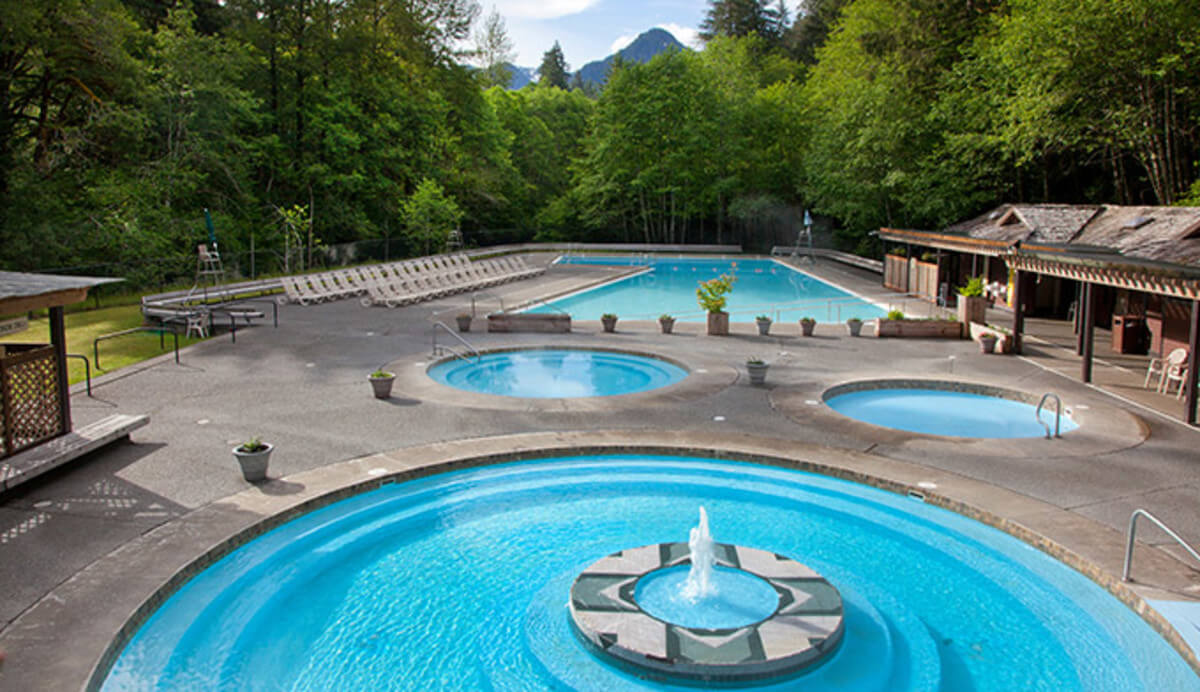 Image Source: myolympicpark.com
The Sol Duc resort in Olympic national park is one of the most appealing natural hot springs in Washington. Not only is it easy to visit and perfect for the whole family, but due to the enormity of the national park surrounding the hot springs, it is only a part of an excellent adventure.
Built-in 1912 as an elaborate resort; it was popular as "the most noted health resort on the Pacific Coast" but was burned down in 1916. In the 1920s, the resort was rebuilt on a more modest scale. It features three mineral pools, cabinets. Most visitors' favorite is the fountain pool and one freshwater pool ranging in temperature from 98-104 degrees.
Located just three and half hours from Seattle, this gorgeous resort has everything a person needs for a cozy vacation in the wilderness. With an outdoor café and private cabins where you can spend the night, this resort will definitely quench the thirst for adventure.
The riverside and old-growth setting is a remarkable backdrop for the charming and rustic cabins. It also has 17 RC and 82 tent campsites with a spa and dining.
Carson Hot Springs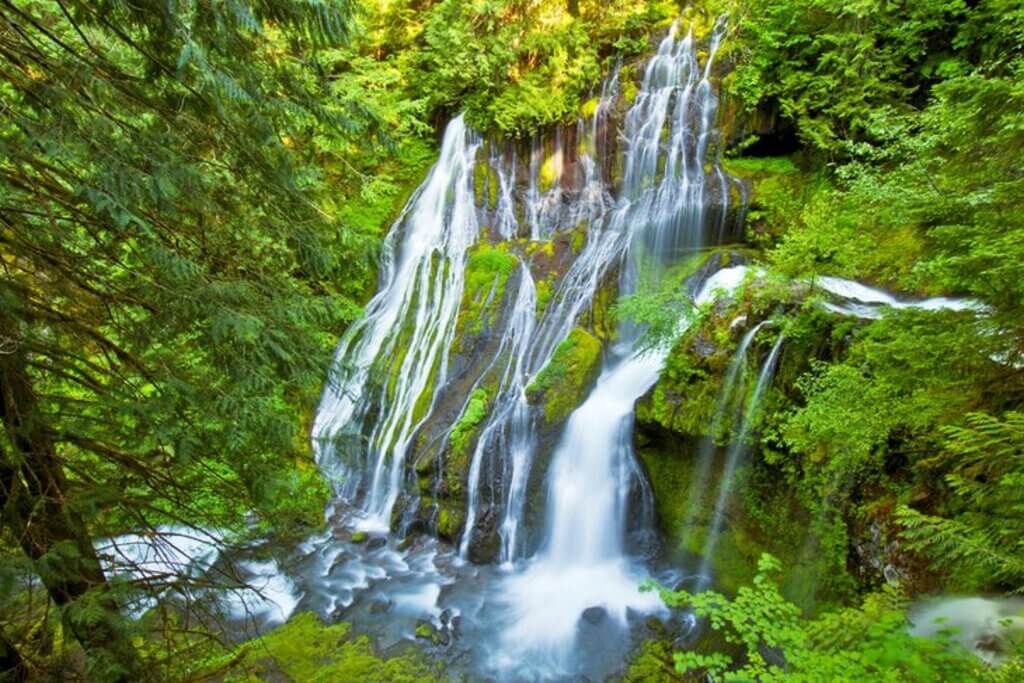 Source: planetware.com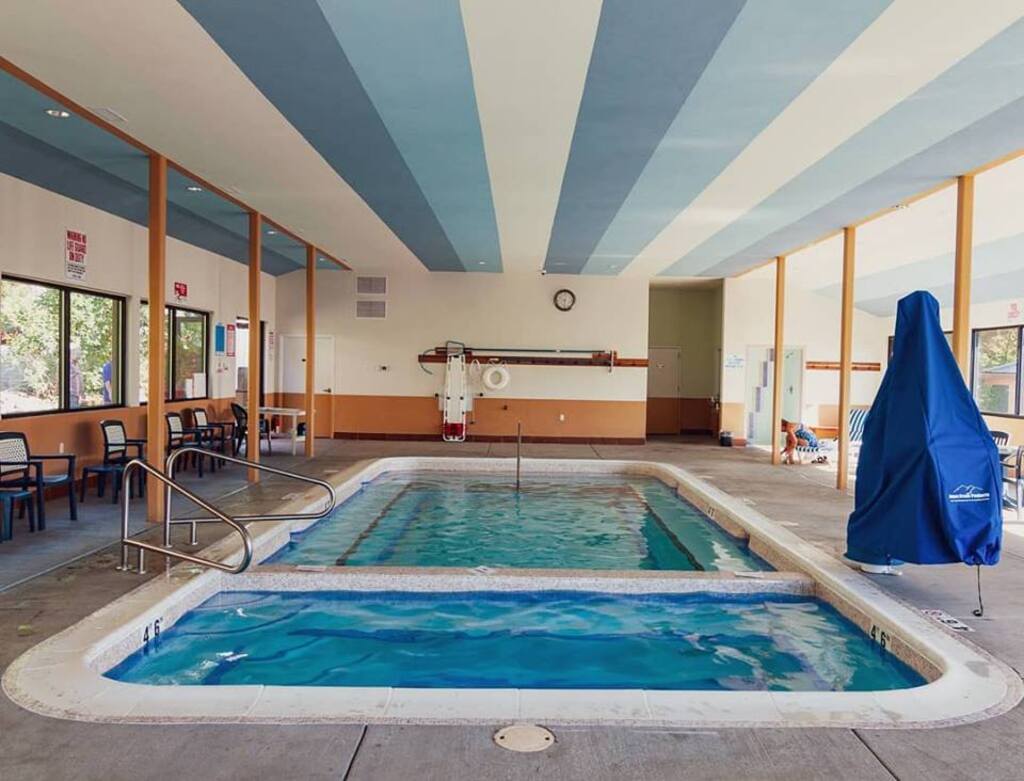 Image Source: onlyinyourstate.com
In southern Washington, Carson hot spring resort will take you into the past and away from the present concerns. The hot spring façade and Carson's small town have received a recent paint layer over the last century. Other than that, there is some modern renovation; not much else has changed in this rustic retreat and getaway.
This resort was built in the early 1900s and is just as authentic as it is incredibly cozy and relaxing. With waters rich in sulfur, you will genuinely decompress from the hectic city life. There are various rooms at the resort, with some having private mineral-fed soaking tubs. The resort also has an adults-only bathing house from the year 1930s with various mineral-fed tubs.
Once you fully relax, you can take a walk down the Gorge. It is a beautiful valley with various histories. You can also take a swing at the Eik Ridge Golf course. The surrounding Columbia river is worth exploring, including the best waterfalls in Oregon.
Scenic Hot Springs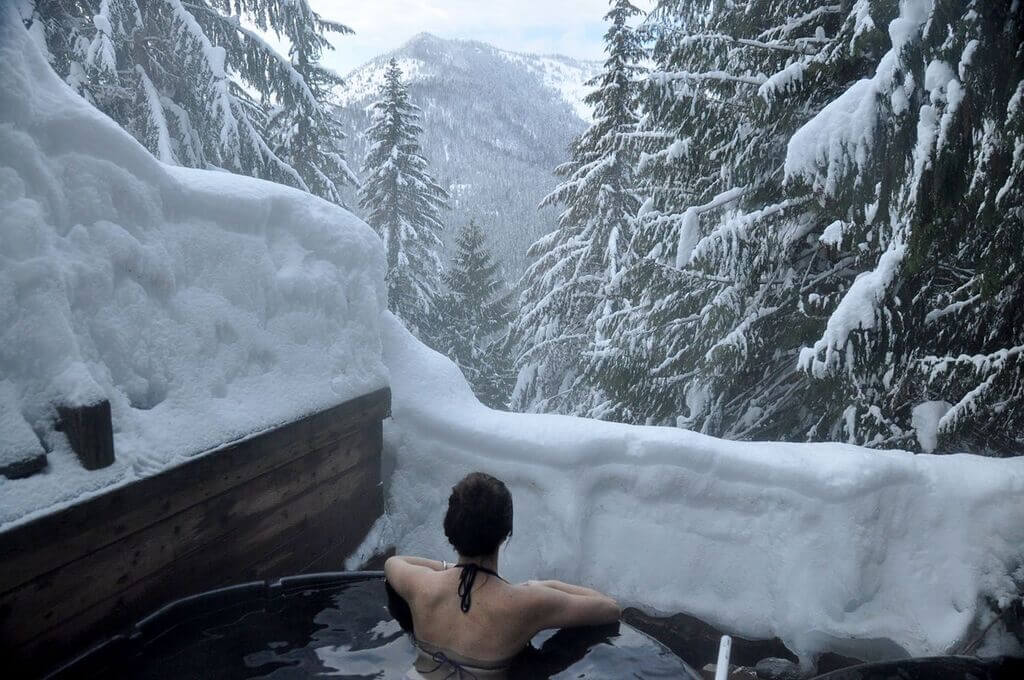 Source: pinimg.com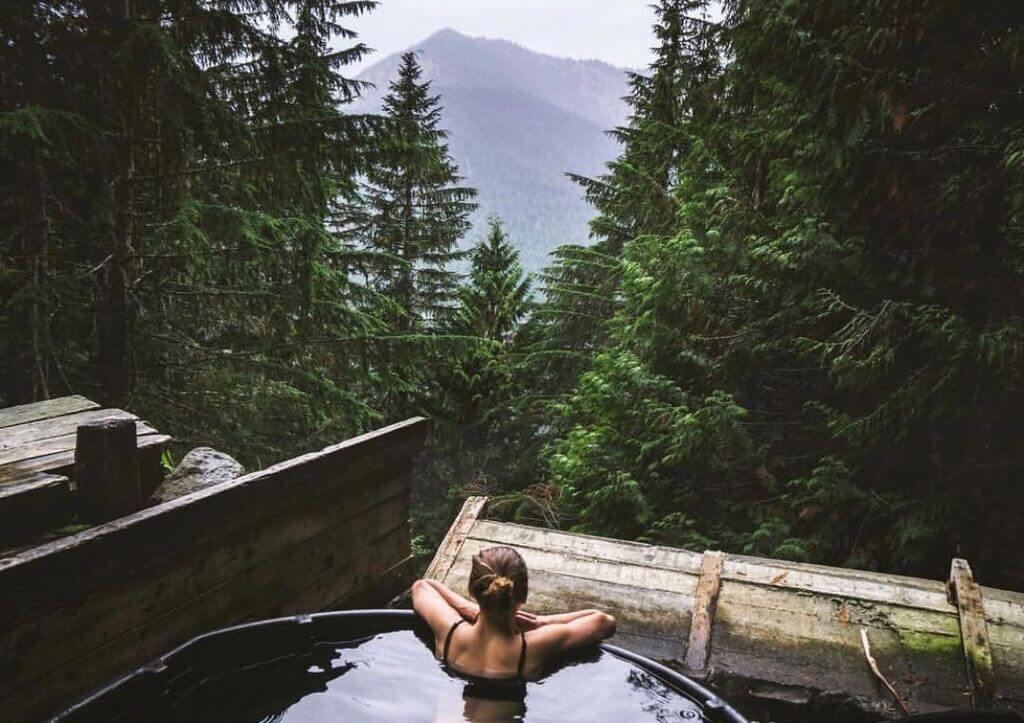 Image Source: pinimg.com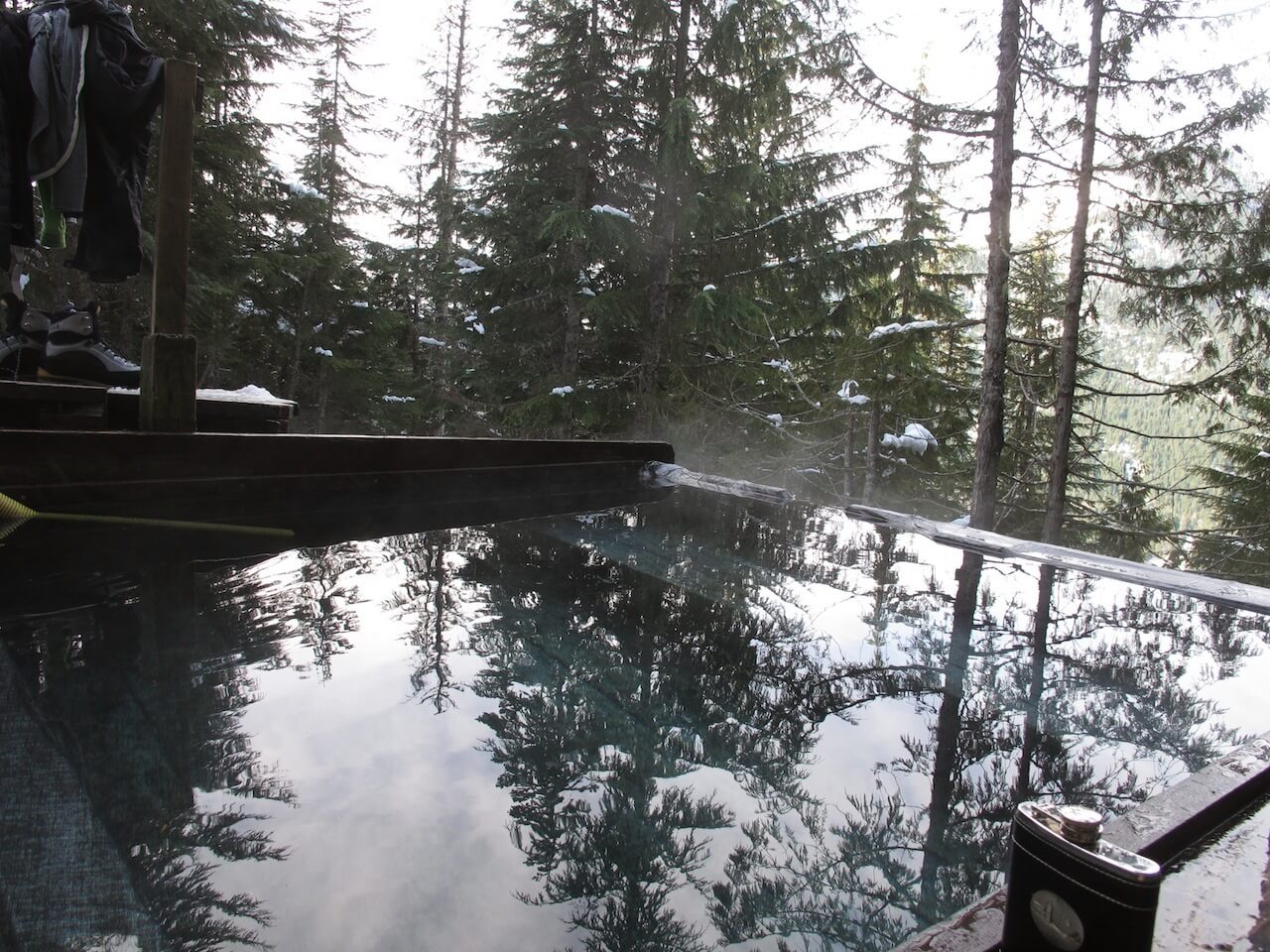 Source: blogspot.com
Visualize that you are in one of the three steaming tubs overlooking a vast snow-dusted forest of Ponderosa Pines with the view of the Cascade mountain in the distance. Scenic hot springs, among 40 acres that border that Alpine Lake Wilderness just west of Steven Pass, is a privately owned hot spring resort with a long and continuing history in the state.
It was first recognized as the interest in the hots spring by the current civilization linking back to the development of the nearby Great Northern Railway and a resort built around the 19th century. However, the lodge was a commercial entity till the early 1920s and was almost forgotten for five decades until hot springs enthusiasts started seeking the soaking waters.
Then problems with excessive crowding and damage to the natural environment caused problems with law enforcement and the owner of the property. So in the past few years, new agreements have been made to open Scenic hot springs back up to the public.
You have to get a reservation from the landowner if you wish to visit these hot springs. The place allows only 10 visitors in a day. You can get permission to Scenic Hot Springs by going to the website and filling out the required reservation formalities.
The Scenic Hot Springs history is still in the making, so if you have the permission to visit this natural attraction, make sure to pack out everything you bring in and help keep this location to visitors for years to come.
Olympic Hot Springs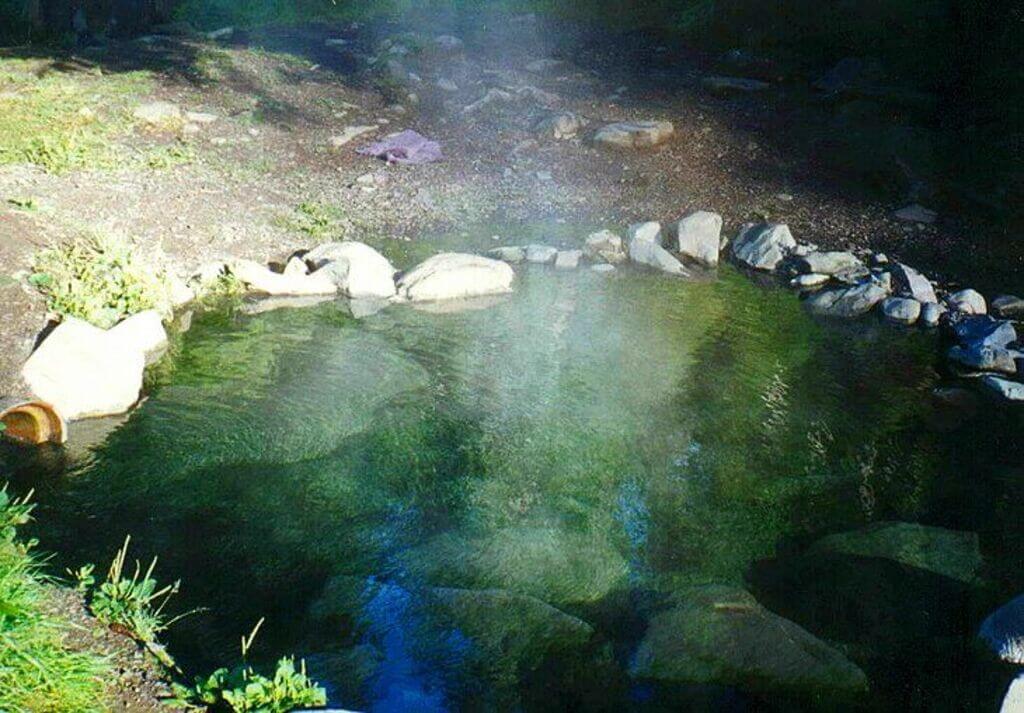 Image Source: pinimg.com
Source: gowanderwild.com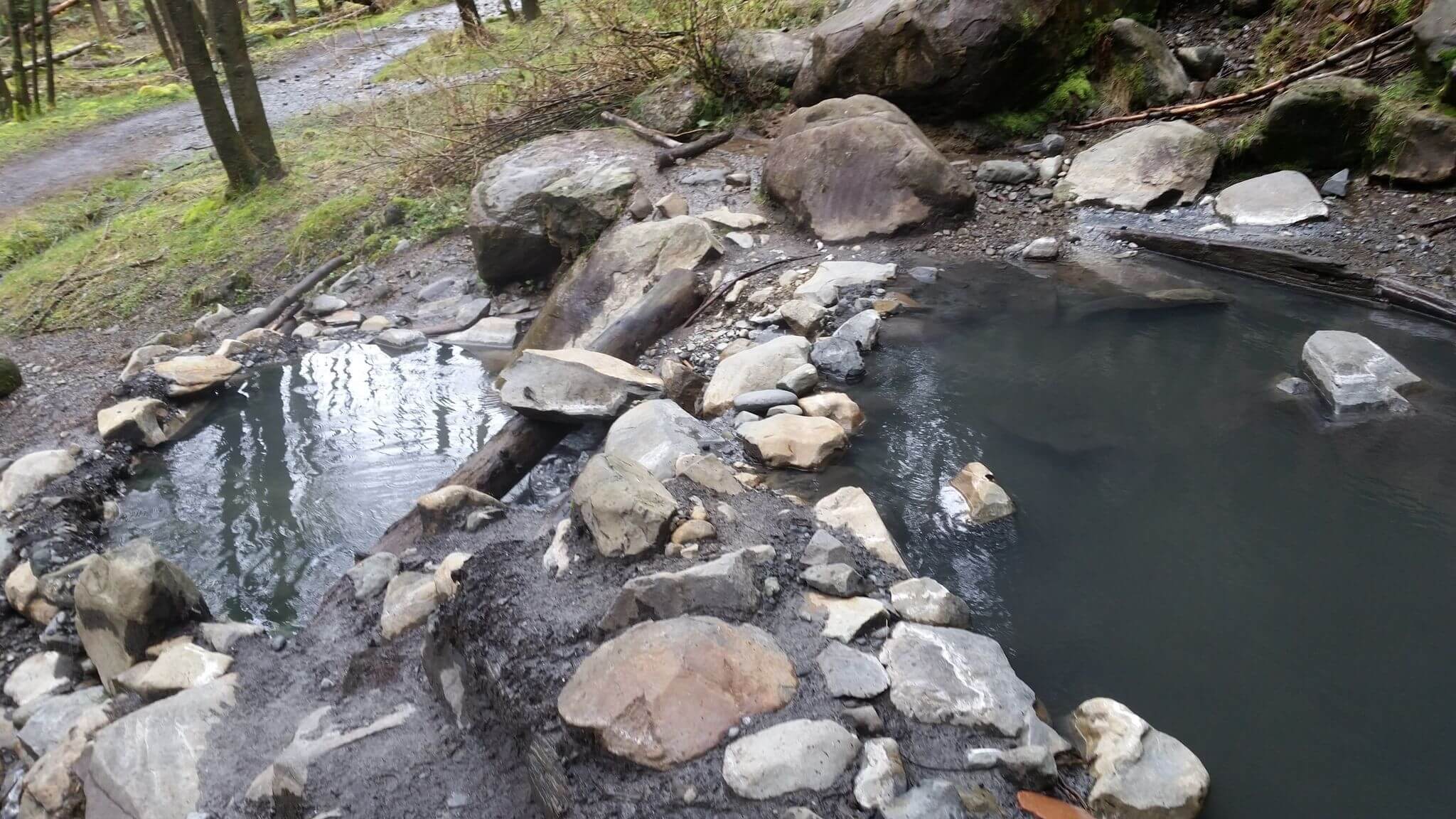 Image Source: alltrails.com
This hot spring in Washington is another option for anyone exploring the Olympic National Park. These hot springs add a bit more wilderness experience than Sol Duc Hot Springs's comfortable settings. You can make the 2.5-mile hike to the natural Olympic hot springs, which do not have man-made structures. Of course, you will not get the same amenities at this hot spring in Washington that you will find at the Sol Duc hot springs resorts, but for many, that is exactly what makes the natural wonders worth visiting.
The trails that lead to the hot springs are well-paved, so you will not have to bring any heavy gear for the trip. After crossing the log bridge, you will smell the sulfur of the hot spring just around the corner.
The hike to this hot spring begins in the Elwha Valley at the boulder creek trailhead. The hike contains minimal elevation gain, and the trail is wide.
Also Read: Washington DC – "The Charming Holiday Destination"
Doe Bay Hot Springs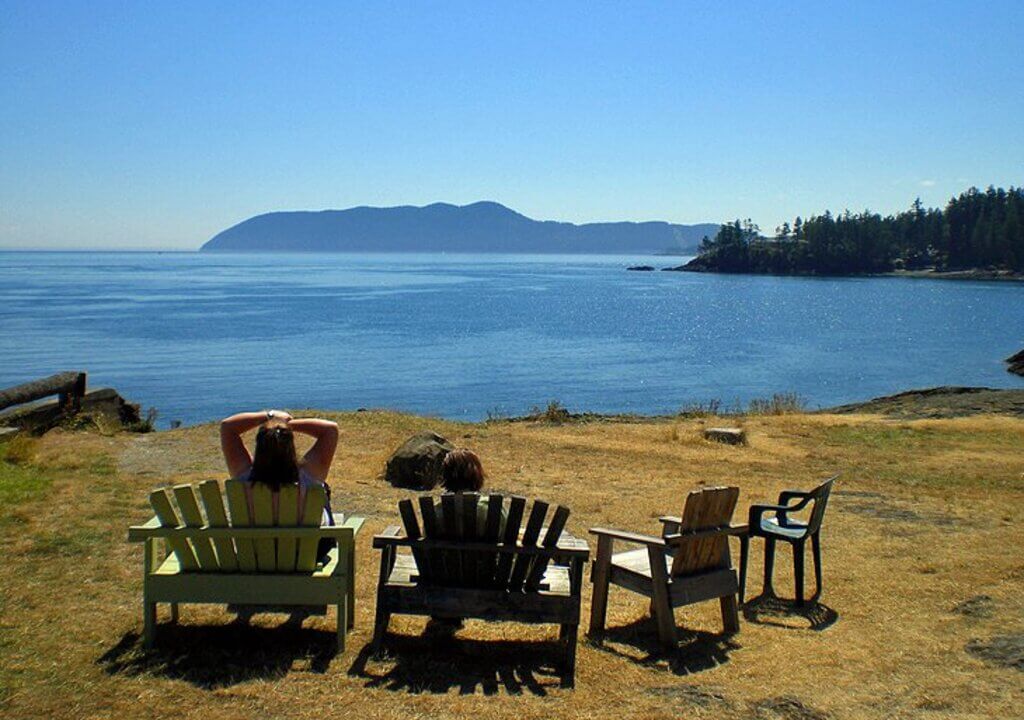 Source: planetware.com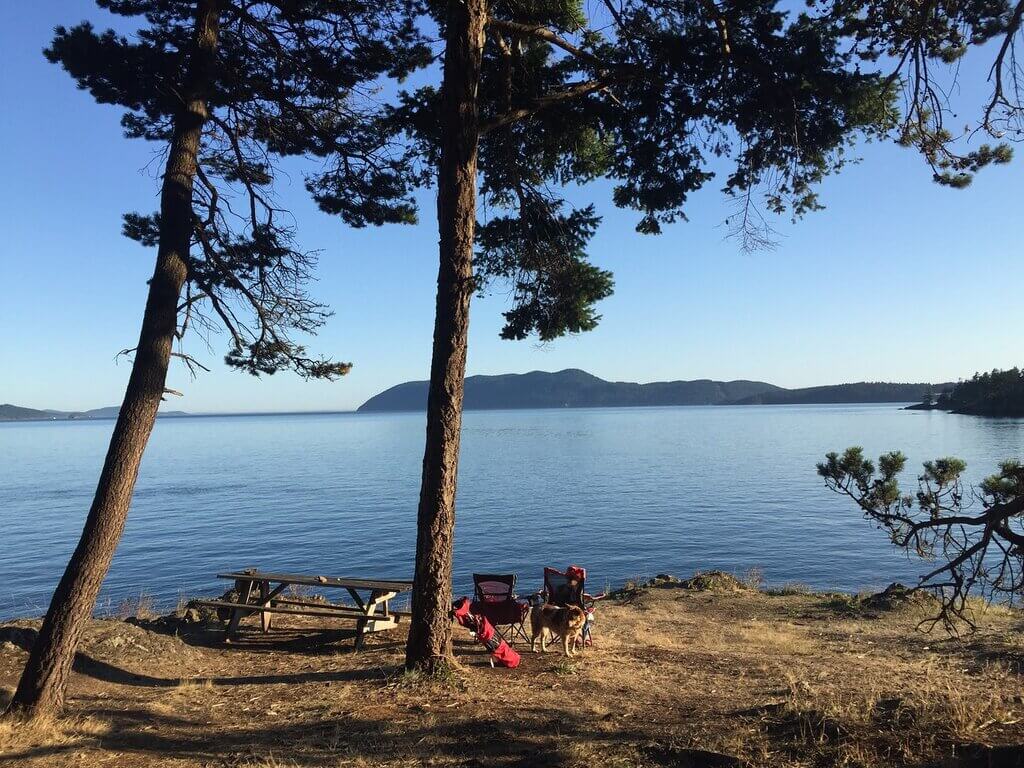 Image Source: tripadvisor.com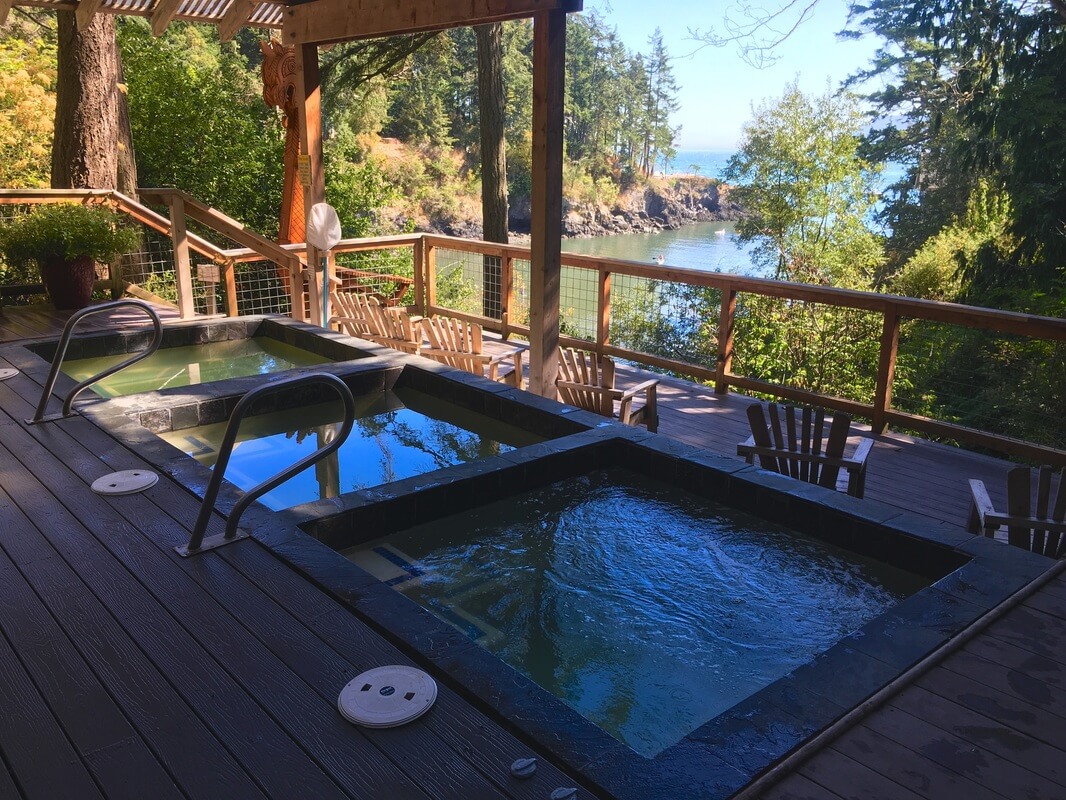 Source: willycosmosguidetohotsprings.com
Orcas Island is a popular location in the San Juans for its small-town vibes and sprawling scenery; lesser-known is the hot springs resort established on the island. This family-owned, 38-acre location provides a rustic lodging experience in a serene fitting. You can stay in a cabin, yurt or bring your tent and enjoy a campsite. This hot spring in Washington is known for its soaking tubs overlooking the ocean, with temperatures ranging between 85-105 degrees.
A unique feature of this hot spring is the café, which specializes in a farm-to-table menu. Most of the ingredients are provided by the organic garden on site. While visiting, you can also enjoy a waterfront yoga class; it will be a relaxing massage or a visit to the sauna.
The spa at Doe Bay has 3 outdoor soaking tubs, a dry sauna, and outdoor showers. All overnight guests at the resort get unlimited access to the spa tubs during operating hours. Day passes are also accessible for around $15 per person.
Baker Hot Springs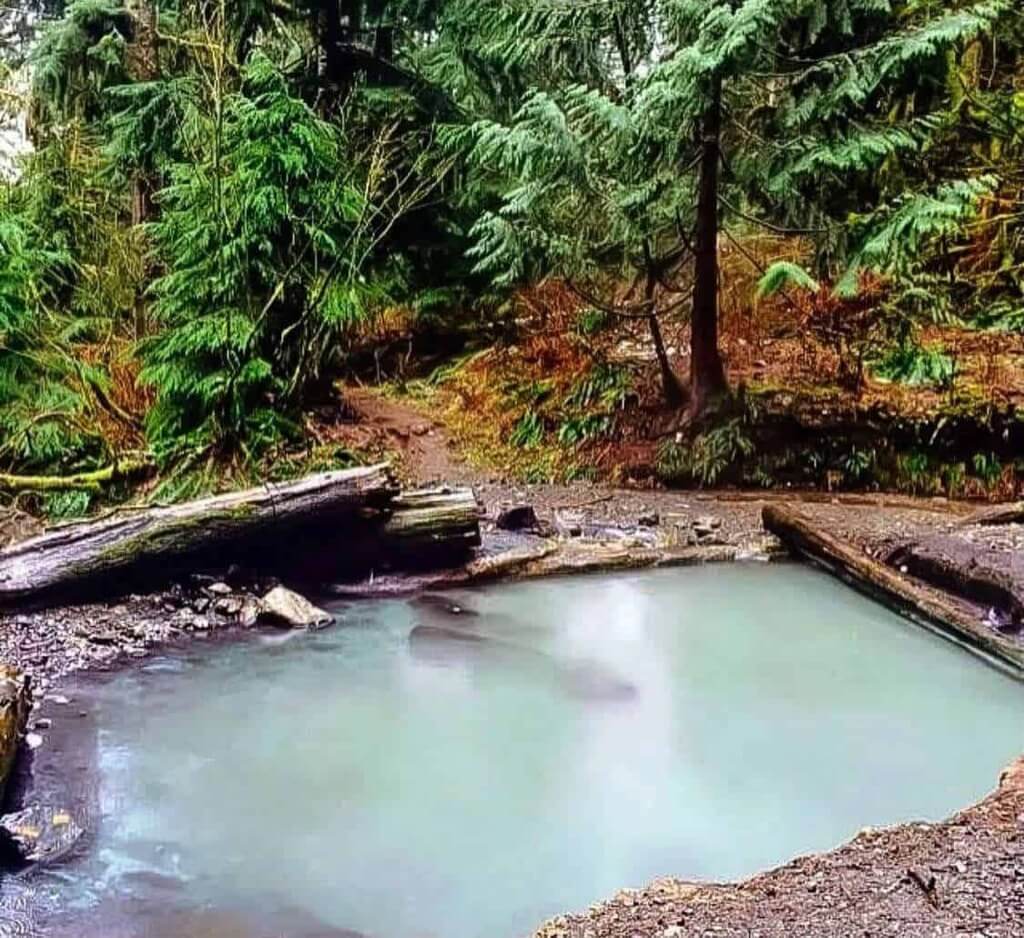 Image Source: kinstacdn.com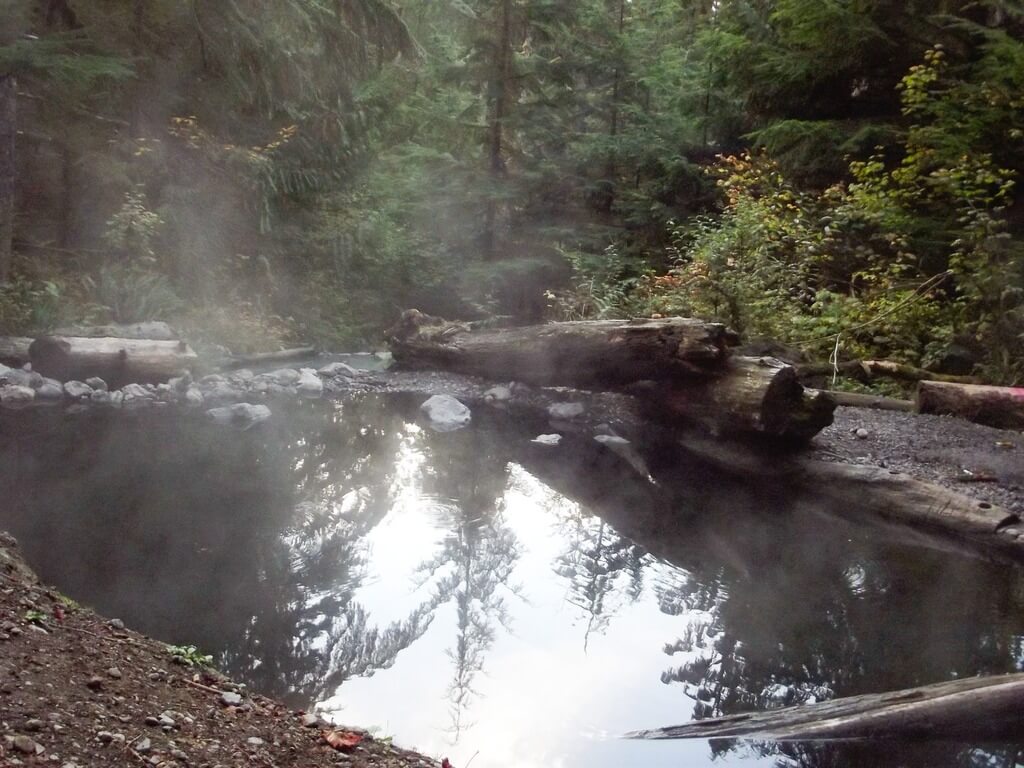 Source: outdoorproject.com
If you seek a challenge, you can hike your way up to this secluded natural hot spring in Washington and then kick your feet up for a while. The hike is for about 0.6 miles and is suitable for all skill levels. You don't need to make a booking, as this is about as natural as you can get.
The hot springs are intimate and small. Depending on the time you visit the resort, you may see few people or have the whole place for yourself. Make sure to check whether you can expect mud after snow or rain.
Conclusion
Washington is a beautiful place to explore the rugged wilderness of the pacific northwest. There is nothing quite like discovering the perfect place to relax and unwind, especially with a steamy hot spring nearby. If you wish to escape the city life and unleash the inner wild, pack your bags and go for a camping adventure at hot springs in Washington.
For more updates on the tourism industry, visit Travelila.