What are the Things to Do in Tulum Mexico? Tulum, Mexico, a laid-back beach paradise, is a perfect destination for you to explore breathtaking white sand beaches and adventurous jungle activities. I spent five days in the city and was awestruck by the variety of things to do in Tulum, Mexico. With my experience in Tulum, I now precisely know what can be done to enjoy any tropical island, whether I need to get into SCUBA gear, hang out in a hammock, or hunt for some coconut water.
More options are available in Tulum, such as Mayan ruins, crystal clear cenotes (cave or sinkholes filled with water), lagoons to swim in, meditation, and street taco stands. The top things to do in Tulum, Mexico include a wide range of options, as well as a slew of delicacies. We have discussed some of the major ones among them:
See the Ancient Mayan City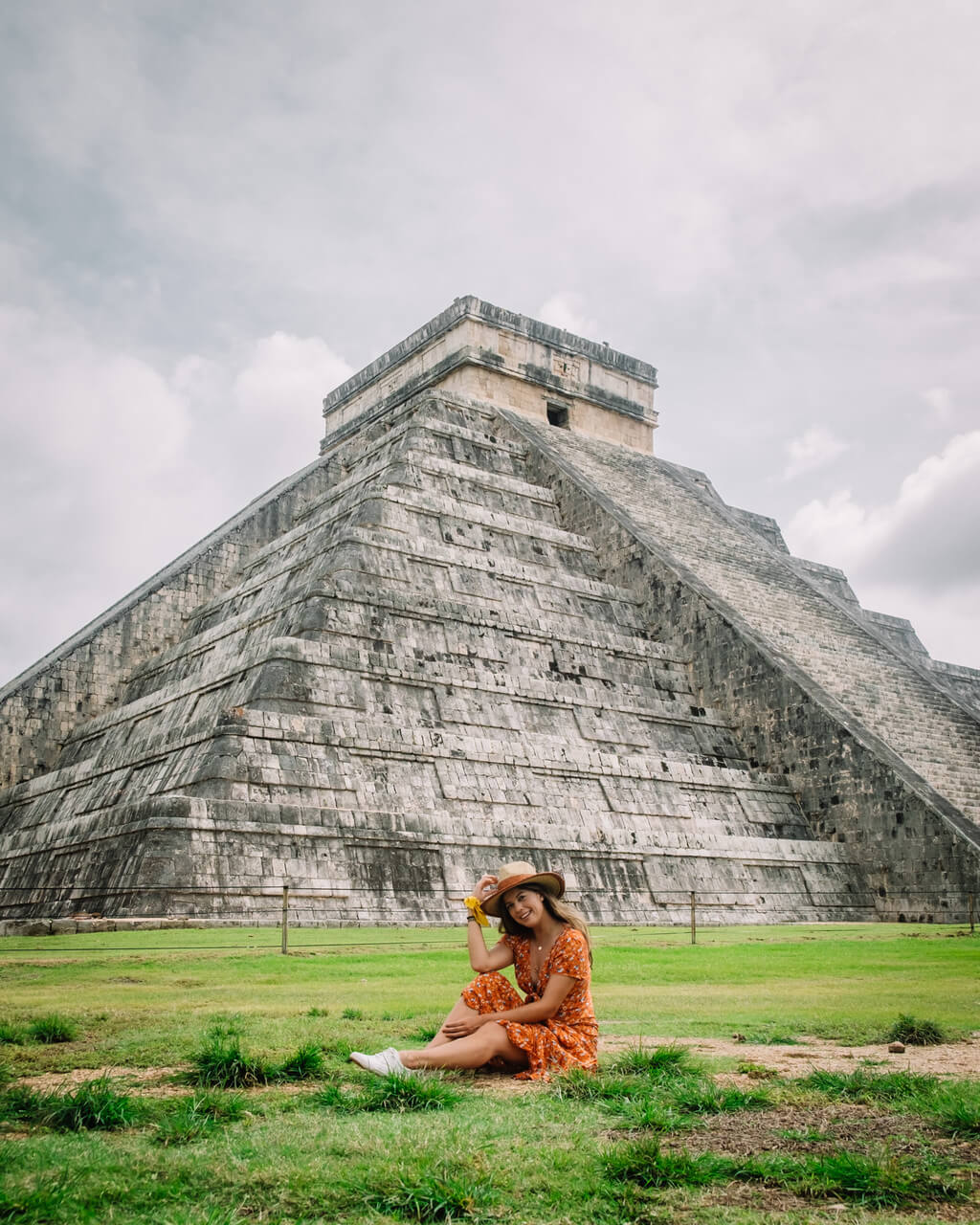 Source: racheloffduty.com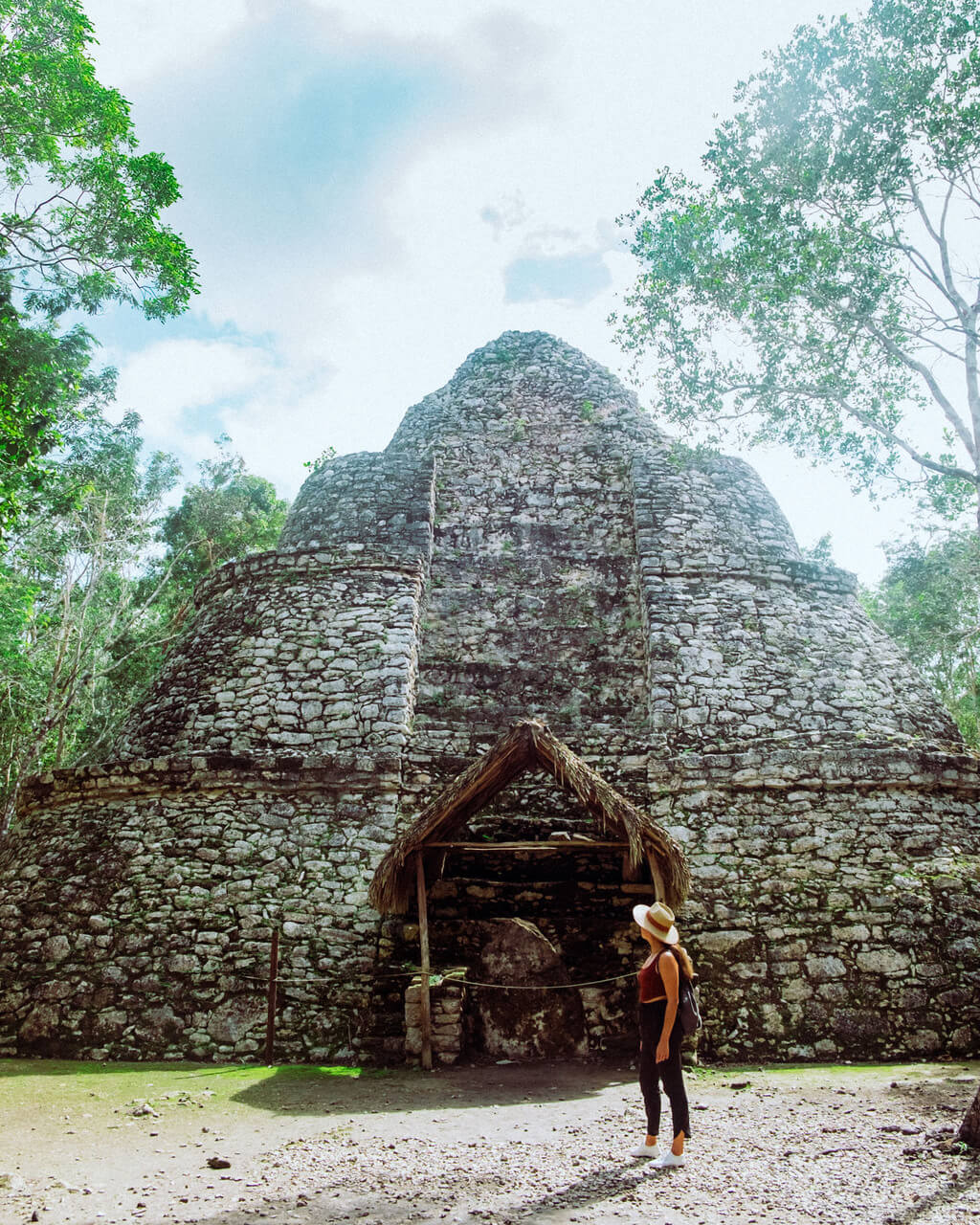 Source: racheloffduty.com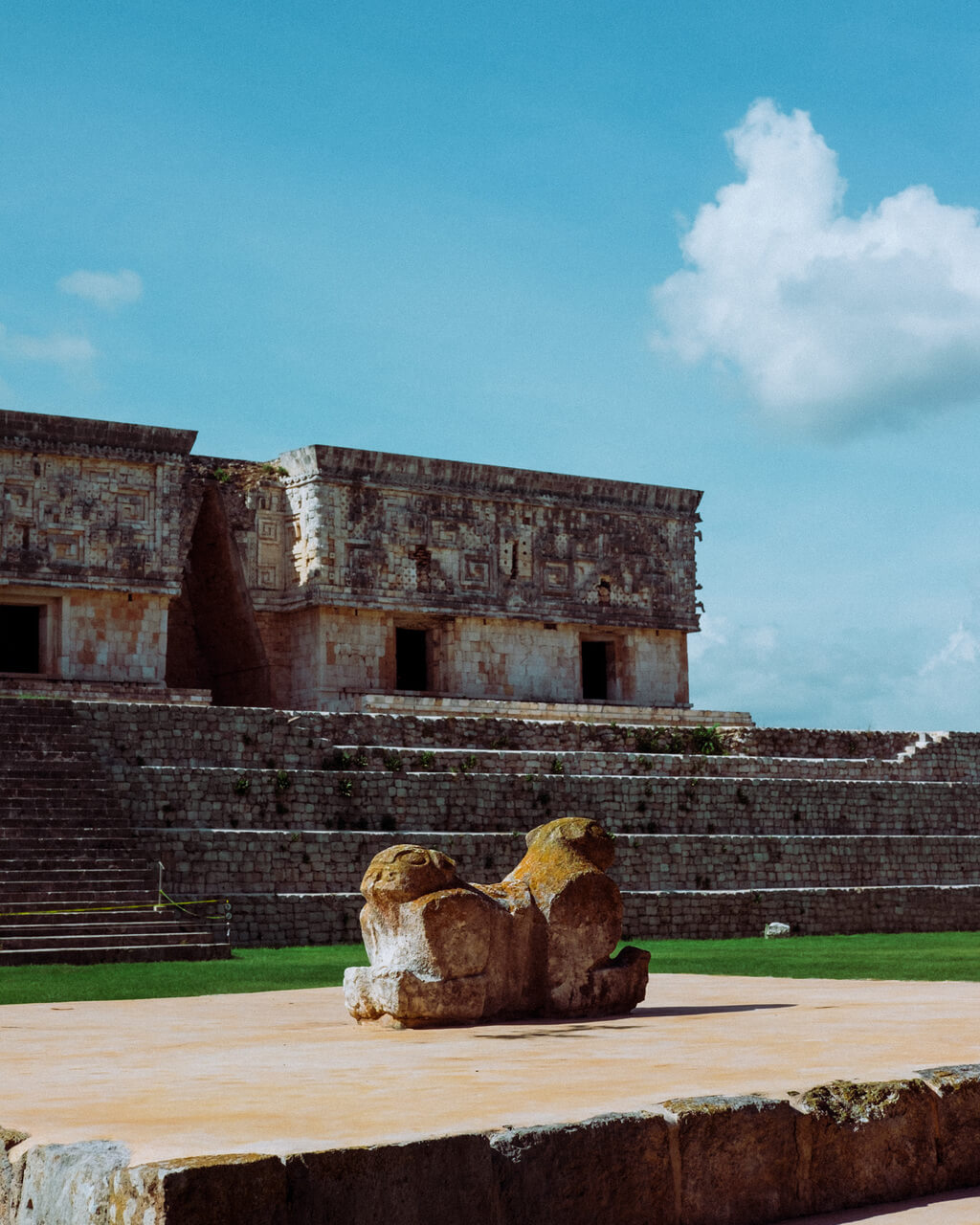 Source: racheloffduty.com
Tulum's ancient Mayan ruins are a stunning sight to behold, having been around for hundreds of years. It's also one of the greatest things to do at Tulum Mexico in 2023 if you're interested in learning more about the Mayan culture and the sprawling towns of Mexico's Yucatan Peninsula.
The beautiful remains, perched on the cliffs overlooking the Caribbean Sea, may still be strolled around to this date.
In order to understand much more about ruins and specific places, consider hiring a top tour guide. We're pleased we did this because, once inside, there aren't many indicators.
Make sure you have some water with you at all times! When it became particularly hot in the afternoon, we failed to bring water. And that has really made us uncomfortable.
See What Tulum's Foodie Scene Has to Offer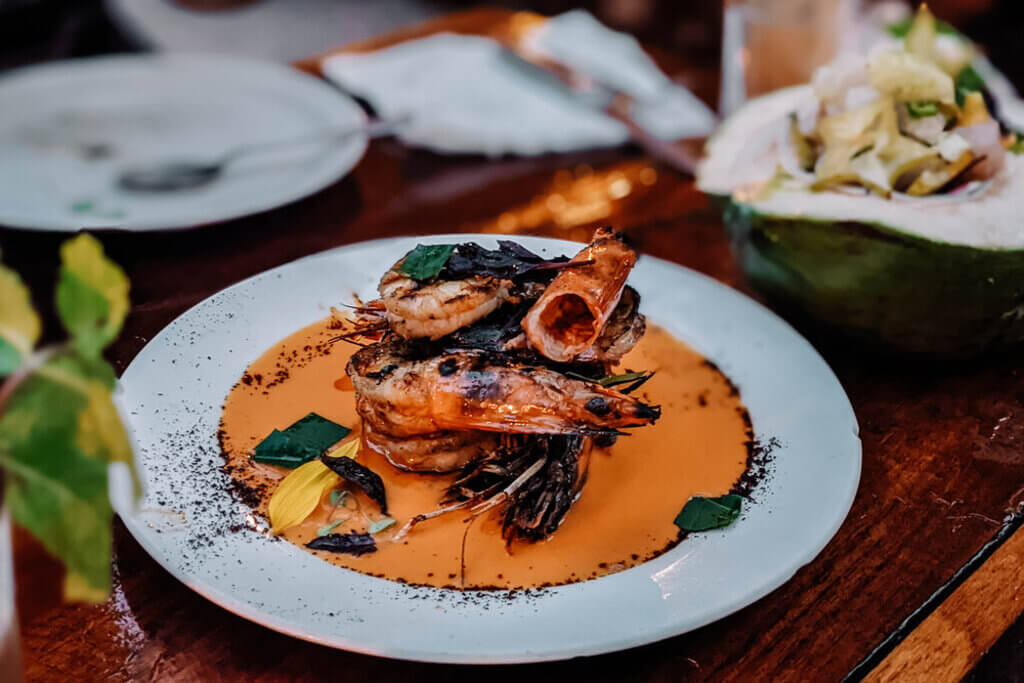 Source: racheloffduty.com
For foodies and non-foodies alike, Tulum's culinary scene offers something special. Although the cuisine in Tulum is said to be unauthentic, the foreign tourists flock to make it an excellent place to sample some of the world's finest cuisine. Several restaurants in the Tulum hotel zone have three or even more dollar signs beside their names when you search for them on the Internet. More than once while in Tulum, I've paid more than just a nice lunch in Los Angeles to eat at a posh restaurant that wasn't even serving Mexican food.
As a rough rule of thumb, you'll find some of the best, most thrilling, and most expensive restaurants in Tulum's hotel zone. If you're looking for a more informal eating experience, you'll find it in Tulum's downtown area, where you can choose from a variety of local eateries as well as more reasonably priced foreign options.
Trip to Sian Ka'an Biosphere Reserve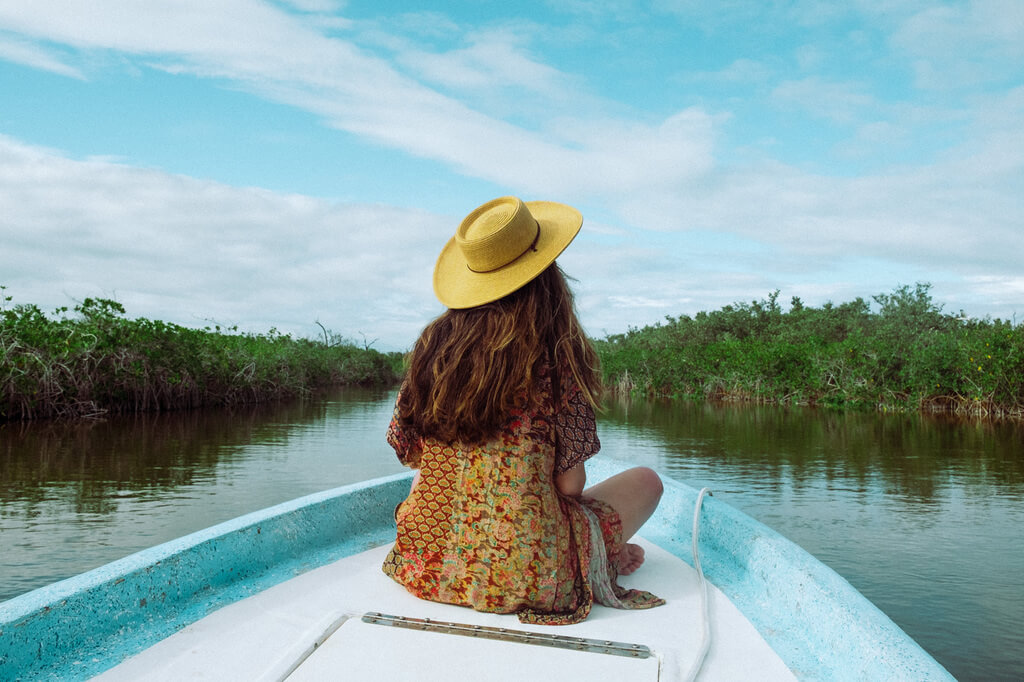 Source: racheloffduty.com
In addition to its incredible biodiversity, the Sian Ka'an Biosphere Reserve has been designated a UNESCO World Heritage Site. For those who enjoy the great outdoors, it is one of the area's best and most popular attractions. There are Jeep rides and boat cruises available.
A boat trip through mangroves and an opportunity to see birds and crocodiles in the lagoon is what I'd recommend. After arriving at the little settlement, you'll have some time to explore before boarding another boat to head out to the sea in search of this area's famous dolphins. This has been the most exciting way for me to see dolphins because they are wild and not in a tank.
Check Out Isla Mujeres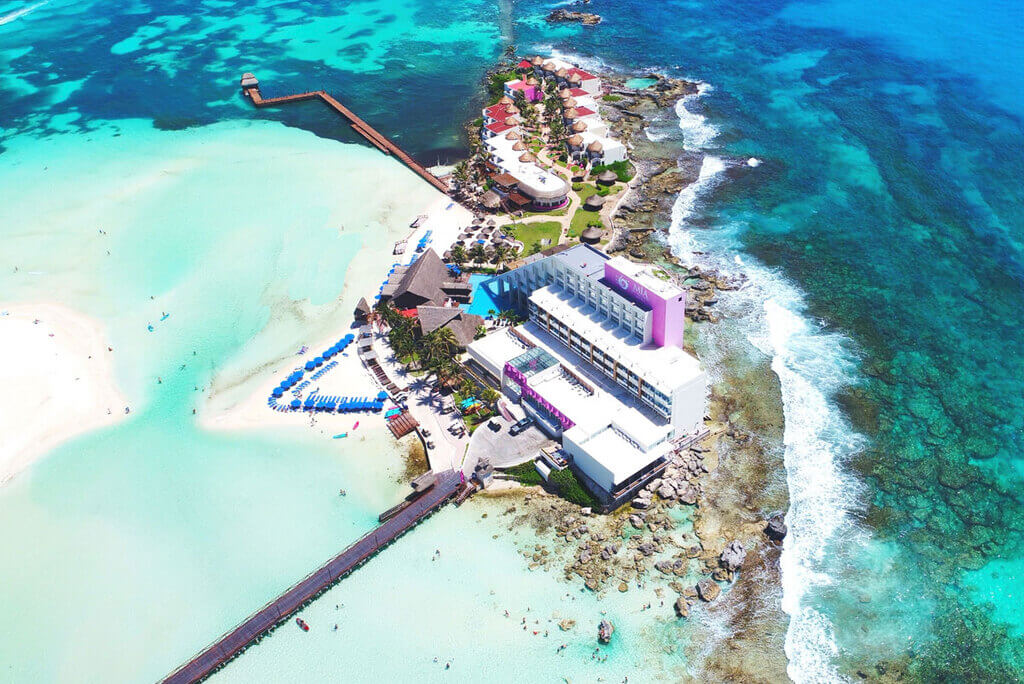 Source: miareefislamujeres.com
If you're a fan of the oceans and want to experience a small piece of paradise, a day excursion to Isla Mujeres should be on your Tulum itinerary. A tour that includes both Isla Contoy and the mainland would be a good idea. Only a boat trip will make the excursion worthwhile due to the stunningly clear water on that side of the ocean.
Once you arrive at Isla Mujeres, you'll discover a slew of other reasons to fall in love. As a tourist destination, Isla Mujeres is a popular place to stay for a few days. However, the amount of time you have will play a significant role here. A boat trip to Isla Mujeres is an option if you're pressed for time.
Shops in Tulum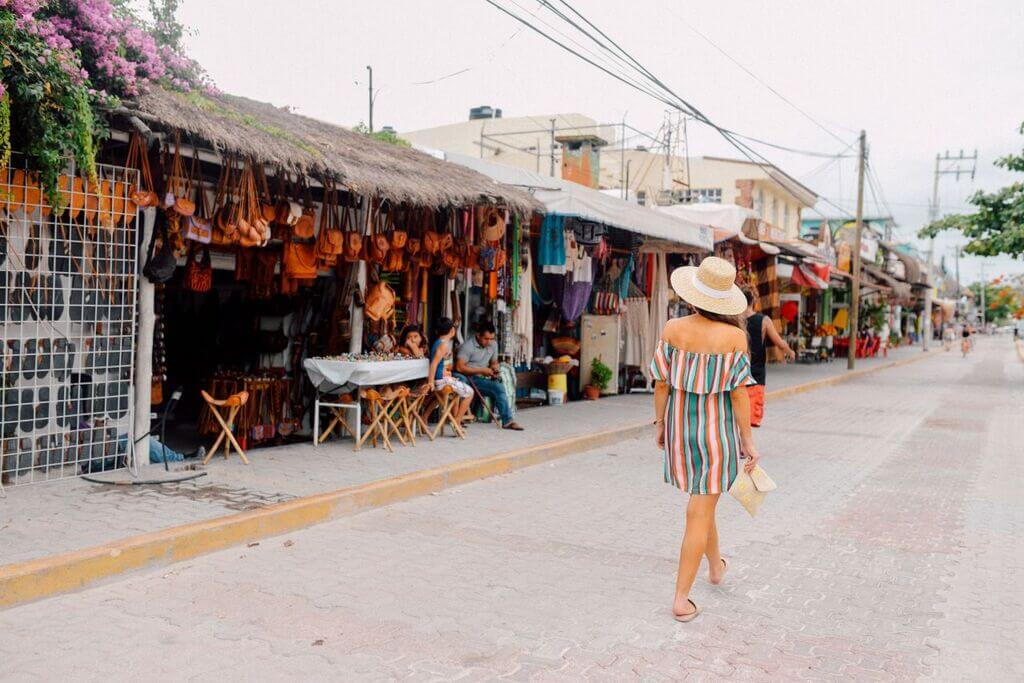 Source: stylewithnihan.com
In addition to fashionable clothing and trendy kaftans, Tulum Beach stores and boutiques provide local handicrafts, artisanal crafts, handwoven headgear, and handcrafted jewelry. Wanderlust Tulum for women and La Tiendita are some of my faves. Cushions, textiles, blankets, accessories, necklaces, and fantastic seductive beachwear of the highest quality can all be found there.
Visiting the Punta Laguna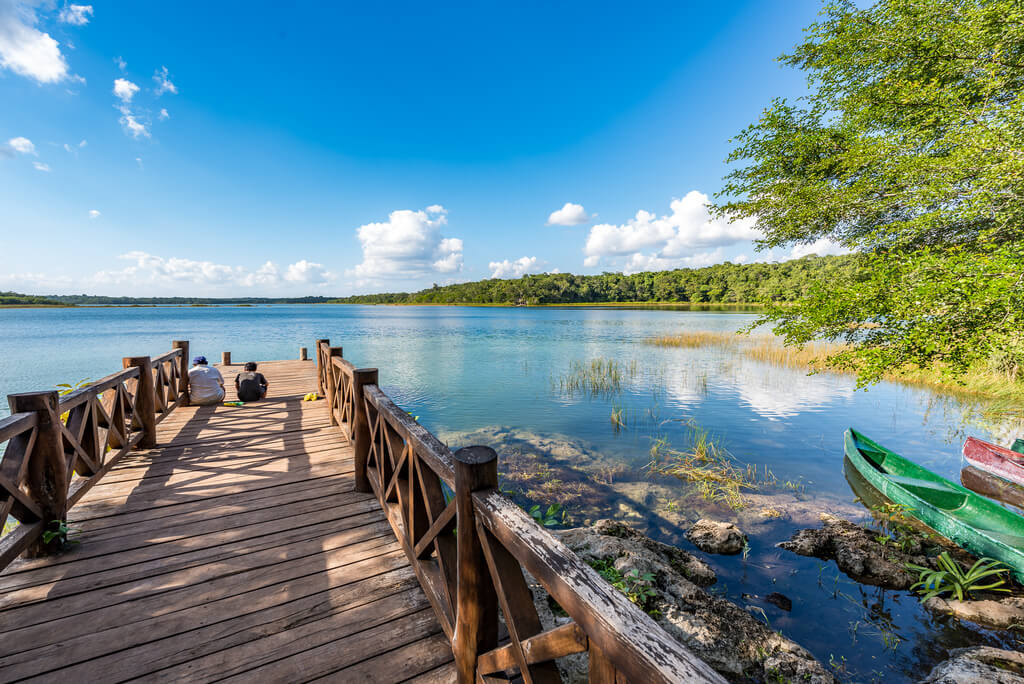 Source: mexiko-mexico.org
The natural reserve Punta Laguna in Tulum is home to spiders, jags, monarchs, and a host of other fascinating creatures. Other options include a small boat trip to the lagoon, rappelling into a cenote, or just searching for the cheeky monkeys. To go to Punta Laguna, there is no direct bus service. In Tulum, you'll almost certainly want to take a cab or rent a car. (The ideal choice) To get to Punta Laguna Reserve, you'll have to drive about an hour from Tulum.
Take a Lagoon Mud Bath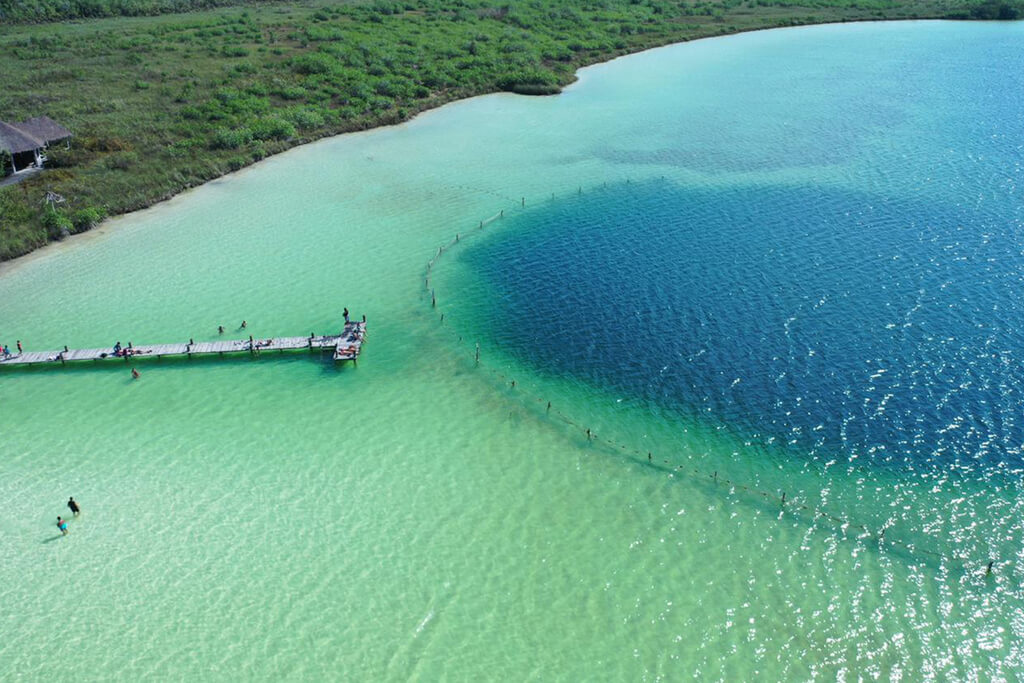 Source: tipsparatuviaje.com
The Laguna de Kaan Luum, located 9 kilometers south of Tulum town, is one of the best-kept secrets in Tulum. There is a massive cenote in the midst of this lovely lagoon, which gives it an incredible kaleidoscope of colors.
Visitors to the lagoon can bathe in the mud generated by the cenote, which is said to have therapeutic effects, according to folklore. It's also one of the things to do in Tulum Mexico at a cost because of the low admission price of 50 pesos.
Playa Paraiso is a Great Place to Relax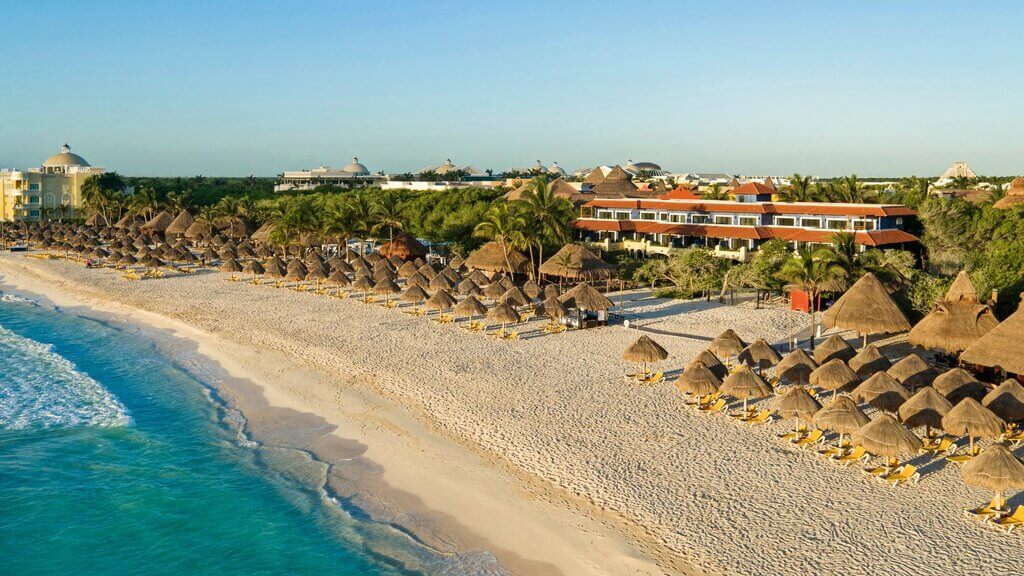 Source: iberostar.com
When you're done exploring Mexico City, take a trip to Tulum to soak up some sun and relax on the beach!
Playa Paraiso is the greatest Tulum beach, and it's the town's most popular tourist destination. The beach's beautiful sand and blue ocean will make it clear why it has been named the greatest beach in Mexico by TripAdvisor travelers.
The best part is that Playa Paraiso is a free attraction in Tulum because it is a publicly accessible beach. Villa Pescadores and El Paraiso beach clubs, on the other hand, provide loungers for a small fee if you're willing to spend a little money on beverages and food.
The second greatest thing to do in Tulum Mexico is just a short walk away from here.
Rent a Daybed at Beach Club
It's hard to get to Tulum's south beach unless you stay at one of the several resorts that own the coastline, but it's stunning.
You may get around this problem by renting a daybed from Papaya Playa Project, a top beach club. This boho beach club dishes up some genuinely good meals in an Instagram-worthy atmosphere that's less pompous than its neighbors.
If you inquire ahead of time, they may be ready to lessen or waive the official minimum expenditure of 500 pesos ($26).
Try Some Local Cuisine
Tulum's food may be divided into two categories: tourist fare with an English menu and exorbitant costs, and more authentic and tasty local fare. The region is well-known for its spicy, sweet, and savory food.
Because I was so eager to taste street tacos when I arrived in Mexico, my friends and I immediately pulled over to a taco shop outside the airport. There is nothing like a cheap, fresh, and tasty street taco. Make sure you go to a stand with a lot of customers if you're unsure about the whole thing.
In Tulum, there is Huerto del Eden, a superb restaurant that serves fresh juices and hand-ground coffee, as well as cooked-to-order eggs. The product is all locally grown, the shop is owned and operated by locals, and the staff is really friendly and helpful. In addition, it's genuine, and the pricing is right.
Also Read: Top 10 Most Popular Tourist Places In Mexico
The Boutique in Tulum Is a Must-See
There are several shop merchants in Tulum selling hippie-inspired clothing if you're like that sort of thing. Shopping is a favorite pastime in Tulum, and it's easy to see why. Just be aware that Western pricing predominates here, so be prepared for sticker shock.
Just stroll or cycle along Tulum's south beach road, and you'll come across various clusters of prominent stores.
What Is the Best Time & Things to Do in Tulum Mexico?
Tulum's tropical climate is easy to forecast and plan around. The rainy hurricane season is the most important time to plan your trip because the temperature doesn't vary much throughout the year (it's around 83 degrees F on average).
The Months of January Through April
The weather is perfect, but the area is a hotspot for visitors. Consider this if you aren't a people person.
May Until October
The warmest and rainiest months of the year, yet still plenty of suns and warm water for snorkeling and diving. The hurricane season is at its peak around the months of September and October, so keep an eye on the forecast and buy travel insurance before going there. During this time of year, hotels, resorts, and tour companies tend to offer reduced rates because there are fewer visitors.
November and December
Many people believe that the greatest time to visit Tulum is between the months of October and February. At this point in time, the storm season is past, and the humidity levels are low. At night, it can become a bit cool. This is the end of my favorite things to do in Tulum, Mexico when vacationing. Is there anything more I should have looked into? Another possibility is that you've taken some of my advice to heart. Please let me know how your getaway went.
For more updates on the tourism industry, visit Travelila.