Couples always try to give surprises and to go to romantic nostalgia amidst nature and Bangalore has everything a couple of needs. Won't it make a perfect date when you and your love of life share a glass of wine over some romantic chats backed with aromatic and beautiful scenery?
Vietnam Group Tour is one of the best travel agencies in Vietnam which provides all wonderful types of tours from cultural tours, food tours, and sightseeing tours to adventure tours. Furthermore, the Vietnam Group Tour also brings for tourists Halong cruises with reasonable price and luxury services as well as Mekong Delta Tours. After a long time traveling, we understood travel's trend of tourists which is not only traveling around Vietnam but also traveling to other countries in Southeast Asia, therefore, we updated new Indochina tours with complex and flexibility itineraries around Vietnam-Laos-Cambodia. Moreover, Vietnam Group Tour is expanding our services by providing best hotels in Vietnam with an expectation "Bring perfect and convenient tours for customer"
Guhantara Resort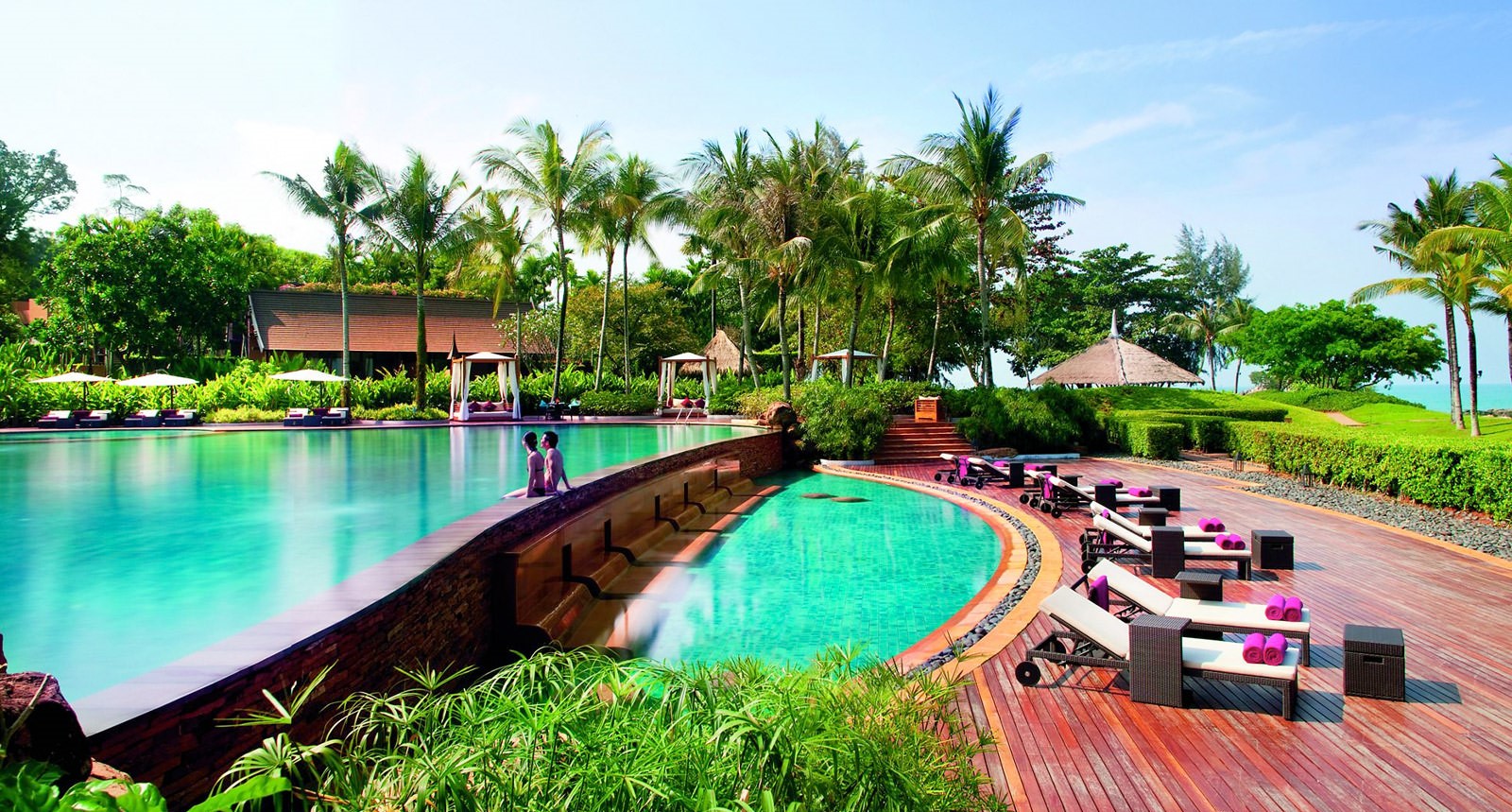 Source :krabi-hotels.com
This place is a unique cave resort giving look like best resort in malaysia  and is translated as "heart of the cave". The entrance of the place is like a cave tunnel and going further there is gigantic hall designed like a cave. The couples can have great time here by doing romantic rain dance, trekking and playing various indoor and outdoor games.
They can also dine in the exotic restaurants. Guhantara is a perfect blend of modern as well as authentic atmosphere with exotic bar on one hand and Agastya Kuteera (spa) on other hand. They also have beautiful cave like rooms for couples. This place is truely one of its kinds and is the lifetime experience to have for couples.
Prakruti Resorts & Spa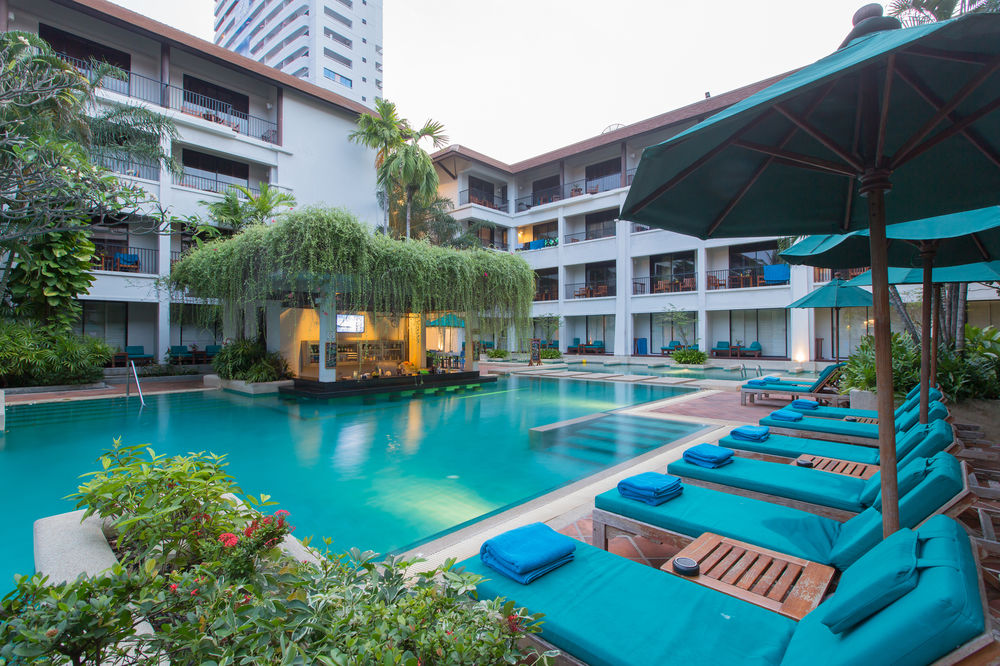 source : expedia.com.ph
Prakruti resort is well known for its Exquisite architecture and opulent services. This place offers most extravagant experience to couples who actually want to get rid of stress and enjoy a fun romantic holiday.
This place is spread across 7 acres of lush green surroundings having beautiful rooms which are backed by natural surroundings, adventure activities, and Ayurveda spa treatment. You can also have fun with your partner with thrilling activities like paintball, BMX challenge, zorbing and ATV rides.
Also See => Time To Relax: Best All Inclusive Resorts In Mexico
Golden Palms Resort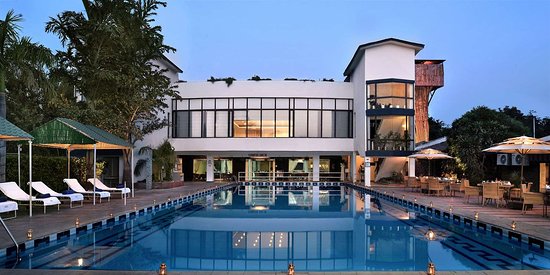 source : tripadvisor.in
Golden Palms resort is a premium resort located at the outskirts of Bangalore spread across 14 acres of lush green scenery. This resort has more than hundred deluxe rooms with some exclusive presidential suites. This resort is one of the most loved resort in Bangalore and we do have reasons for this love.
This resort has the biggest swimming pool in the country, has numerous options to dine and drink, fun and games and what not. This 5 star resort attracts couples with its remarkable infrastructure.
ITC Gardenia Bangalore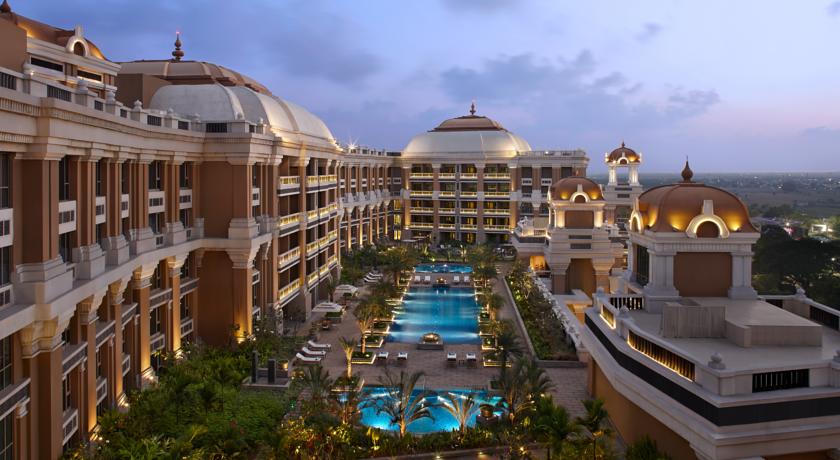 Source : furnituredekho.com
Luxury, Dynamic, Grandeur, Lavish and exotic is all ITC Gardenia is all about. This place compliments the name Garden city and at the same time has the modern touch which makes it perfect for couples to have romantic date.
This hotel is equipped with grand swimming pool, luxurious rooms and presidential suites, gym and multiple cuisine. Couples can also have customization with respect to reservations, food and spa therapy.
Urban Valley Resort And Spa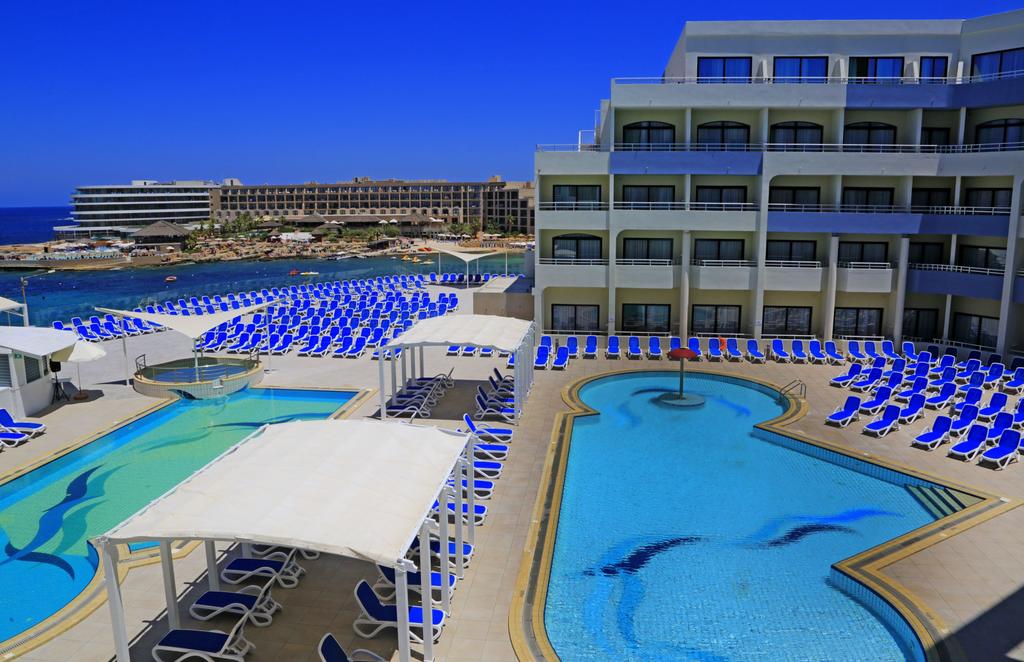 Source : bookmalta.com
This place is ideal for the couples who are looking for some pleasant water filled experience.  Urban Valley is the lake side resort located on the outskirts of the city and has a candid retreat. The serene ambience, appealing outlook, aqua adventure activities, lavish accommodation and leisure activities makes this place ideal for couples having some soothing time together.
This was Travelila's list of best resorts in Bangalore for couples which are perfect and romantic setup and truly complement the name Garden City of India. We have done our job now when are you taking your partner out?