The impact of the COVID-19 pandemic is normalizing gradually now, and it's time to awaken the globetrotter in you again! Well, you might have already done that! Right? So, where are you heading out for your next vacation? If it is Mexico, you have landed in the right place. In this blog, we will discuss the most common question among Mexican visitors: how to travel from Cancun to Tulum?
Well, Mexico is truly one of the best tourist destinations of all time. Whether you love soothing beaches or graceful colonial architecture, Mexico is a great place to visit. From ancient ruins, striking culture, and amazing cities with beautiful monuments to delicious Mexican cuisine, Mexico is a unique treasure trove for tropic lovers!
However, if you are new to Mexico, finding the best way to travel from Cancun airport to Tulum is something you should have a clear idea of. And in this blog, we will talk about your exploration from Cancun to Tulum.
But before we dive in, here is what you should know about these beautiful Mexico destinations, Cancun and Tulum.
Tulum – At a Glance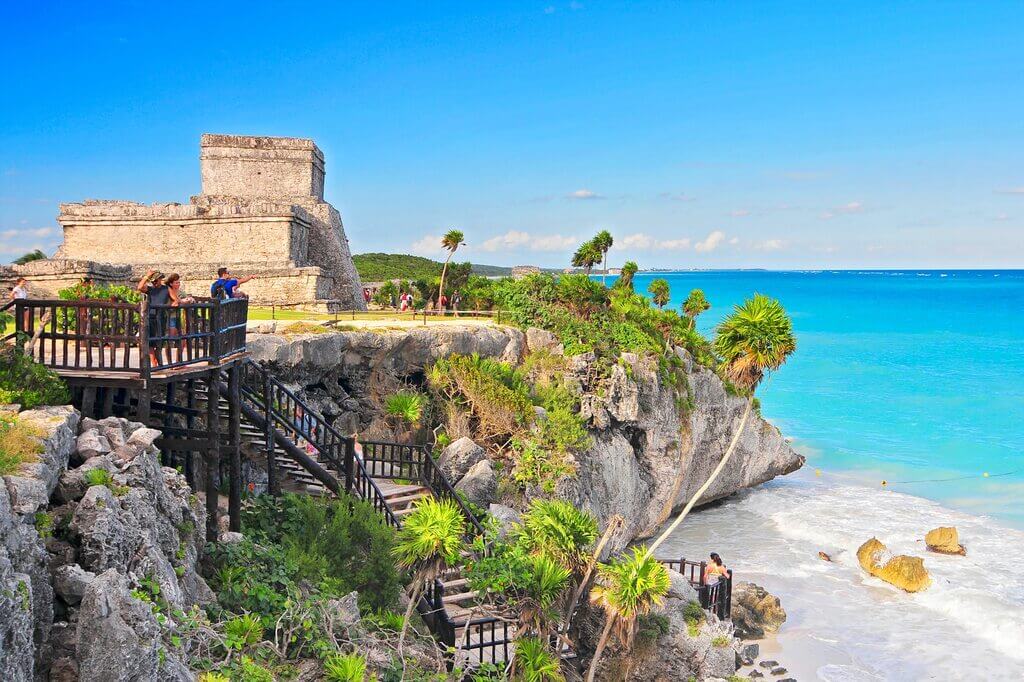 Source: cdn-hotels.com
Before knowing the route from Tulum to Cancun, it is important to understand how Tulum is as a city. Tulum has an undeniable level of beauty. Over the years, Tulum has been featured on the front page of beautiful and popular travel magazines. Also, because of its sugary shores, turquoise water, fantastic hotels, and ages-old archeological ruins perched on the ocean cliffs, Tulum has risen as a magical place and one of the most attractive jewels of the Mexican Caribbean region.
Tulum is situated roughly about 80 miles on the southern side of Cancun. It was previously a backpacker destination for more than a decade. Even before that, Tulum was a former coastal capital for the Mayan empire, extending from the southern part of Mexico to Guatemala and Belize.
View this post on Instagram
Hastags: #tulum #mexico #cancun #rivieramaya #playadelcarmen #tulummexico #m #travel #tulumbeach #tulumvibes #quintanaroo #elbise #n #beach #visitmexico #k #love #cozumel #islamujeres #nature #playa #travelphotography #moda #tulumlife #etek #abiye #caribemexicano #cenote #yucatan #bluz
Canun – At a Glance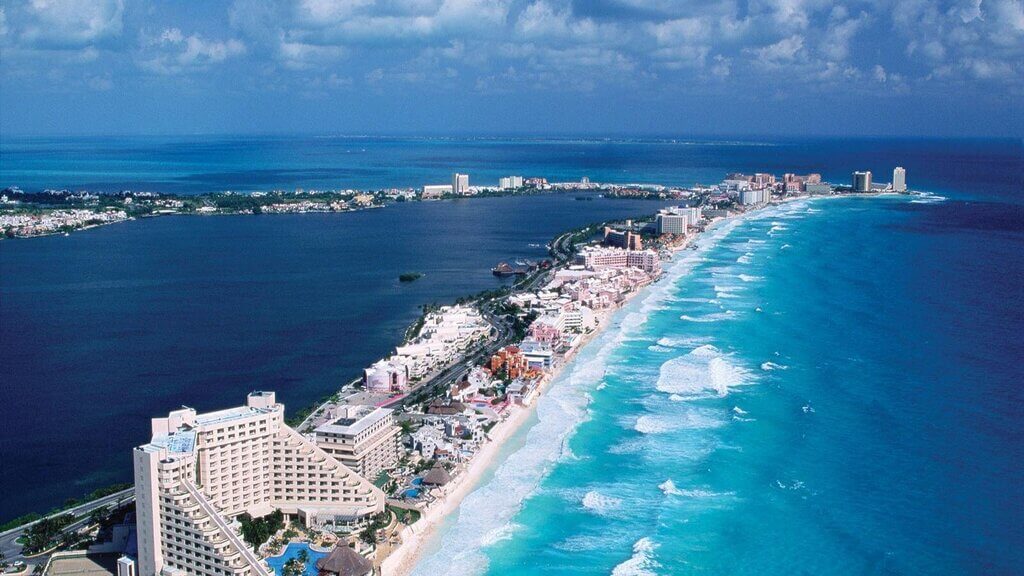 Source: twimg.com
When we talk about the Mexican Caribbean, Cancun is considered the heart of it. Hundreds and thousands of visitors who visit the Yucatan Peninsula every year mostly end up in Cancun. It has a lot of breathtaking beaches, awesome weather, and pristinely blue and clear water. These have been the major pull for tourists from all over the world. Well, this is not the end! Cancun has way more beautiful things to offer than just this.
View this post on Instagram
Hastags: #cancun #mexico #tulum #playadelcarmen #n #rivieramaya #travel #canc #cancunmexico #quintanaroo #beach #cdmx #playa #islamujeres #vacation #love #xico #visitmexico #cozumel #guadalajara #m #monterrey #caribemexicano #vacaciones #caribe #travelphotography #yucatan #holbox #photography #instagood
How to Travel from Cancun to Tulum?
Traveling from Cancun to Tulum is quite straightforward. It's not that complex. All you need to do is categorize your travel; which type of transportation you will choose. There are three primary options for the vehicle out there: you can travel from Cancun to Tulum via bus, private transfer, or even rent a car.
ADO Bus: From Cancun to Tulum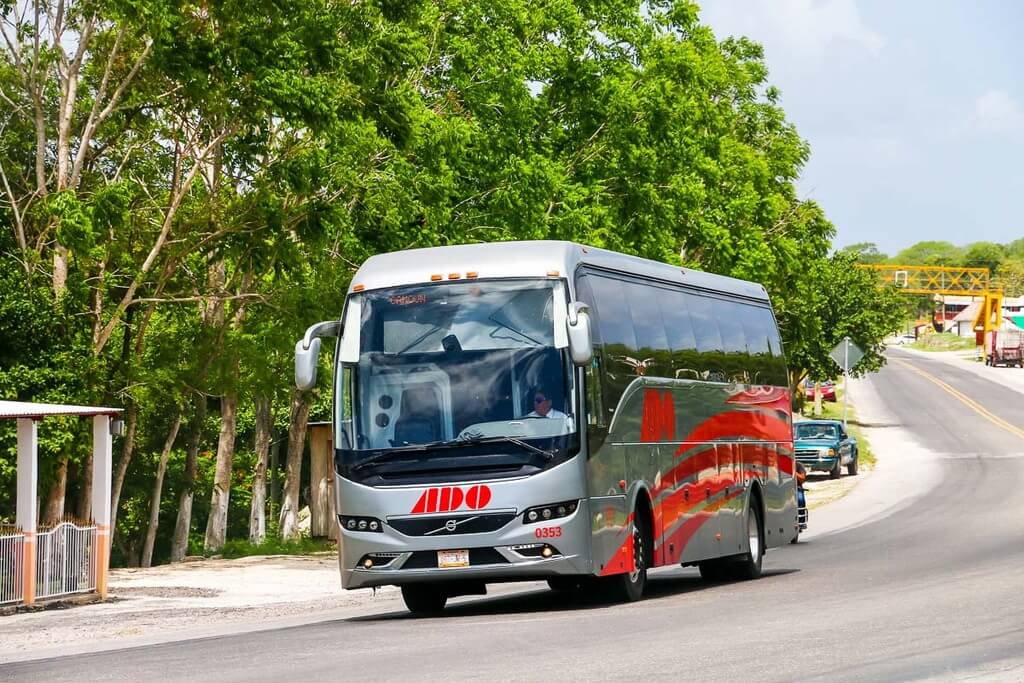 Source: thecancunsun.com
Taking an ADO Bus from Cancun to Tulum bus station is the most popular way. The bus company is called 'ADO'; you can take an ADO bus from Cancun airport to Tulum. These buses are mostly air-conditioned so that you can ride comfortably in them. Also, there is a lot of space underneath the seats of these buses to keep your luggage. It will take approximately 2 hours to travel from Cancun to Tulum.
What are the Timings of ADO Buses from Cancun to Tulum?
The standard times for ADO Buses from Cancun to Tulum are 10:55 am 12:25 pm, 4:55 pm, 8:00 pm, and 9:45 pm daily. If these times don't suit you, catch one of the frequently run buses to Playa del Carmen, which leaves every half an hour, and change your bus from Playa del Carmen to Tulum.
How Long Will It Take to Go to Your Hotel from the Tulum Bus Terminal?
Approximately 2 hours.
Where Can You Buy Your ADO Bus Tickets from?
You can buy your ADO bus tickets from the ADO bus website. However, most USA credit cards don't work well with that website. If you find any trouble doing the transaction through your USA credit card on that site, one of the best ways is to use the amazing Book away website.
Moreover, you can also purchase your ADO bus tickets from the physical airport counters designated for this purpose. One best trick to make the process effortless here is to not go with the main lines but rather go directly to the ADO kiosk right next to the buses. You will not be tired standing there as the lines are usually shorter because most people don't know about it.
Reaching Tulum: The Tulum bus station is on the distant edge of Tulum town. If you plan to stay on the beach, make sure you are taking a taxi to your beach hotel. It will take mostly 30 minutes of your time, especially in the evenings when the road is jammed with irritating sunset traffic!
How Can You Travel via a Private Transfer from Cancun to Tulum?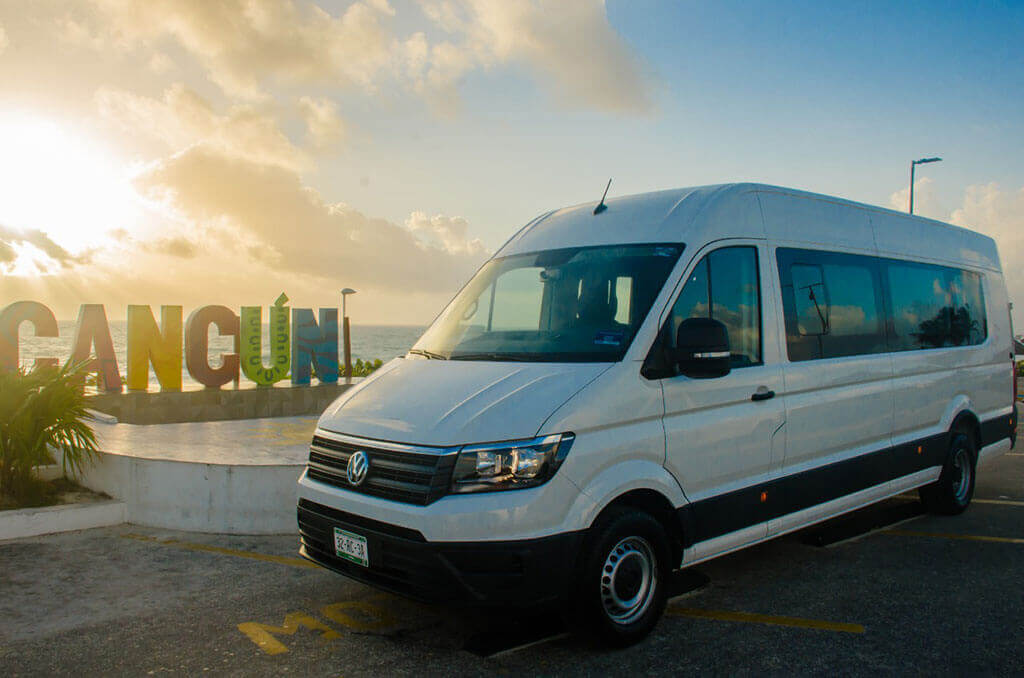 Source: annaeverywhere.com
Do you want your vacation to be hassle-free? Then choose a private transfer to travel from Cancun to Tulum. It is the shortest, simplest, and one of the safest ways to travel from Cancun airport to Tulum. Well, what can be better than private transportation regarding ease and comfort? Right? If you book a private transfer, it will start with meeting a bilingual English-speaking driver at the airport who will drive you directly to your hotel at Tulum.
Coming to the best private transportation services available in Cancun, one of the most preferred and recommended ones is Cancun Airport Transportation. It has a 4.5-star review on Tripadvisor!
What's more, if you choose a private transfer, it will take 90 minutes for you to reach Tulum from Cancun. Coming to the costs, this might not be as cheap as a Cancun to Tulum shuttle, but much better than that in terms of comfort, convenience, and feasibility. It will cost $ 100 for you to travel one way and $ 175 for a round trip per vehicle. If you are a couple or a group traveling from Cancun to Tulum, this price is pretty economical as the total price can be shared among all people traveling.
You can book a private transfer from Cancun to Tulum in advance via the Cancun Airport Transportation website. It makes the entire process even easier! So, what else do you want?
Cancun Airport Shuttle: An Easy Way of Traveling from Cancun to Tulum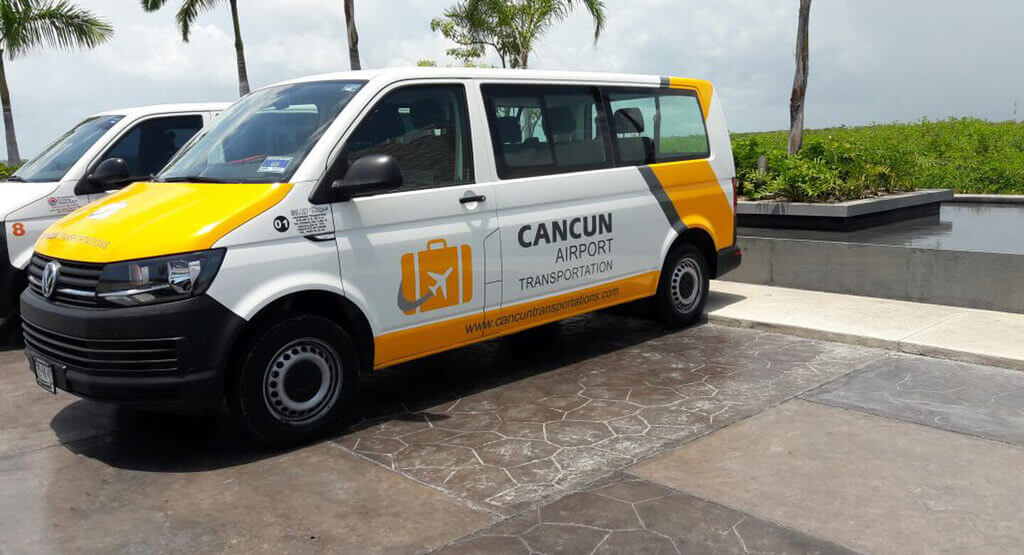 Source: cunshuttle.com
Yet another amazing way of transport that is quite easy and painless when traveling from Cancun to Tulum region is the shuttles available at the airport. The airport shuttles are readily available at the Cancun airport.
They will get you from the airport doors, help you carry your bags, and take you up to your hotel in Tulum where you have booked your stay. Depending on the available space, there can be a maximum of 1-2 people in an airport shuttle.
If you choose an airport shuttle, it will offer you the provision to halt and shop when needed. However, there is a drawback to this aspect as well. Suppose you don't want to take a break in the middle of your route and reach your hotel at Tulum as soon as possible, then you still have to wait for other passengers if they wish to shop in between.
Hence, getting a Cancun airport shuttle to Tulum is often considered quite time-consuming. So, only if you don't have a time constraint and want to stop somewhere on your way to Tulum from Cancun, go for Cancun airport shuttles.
Colectivos for Traveling from Cancun to Tulum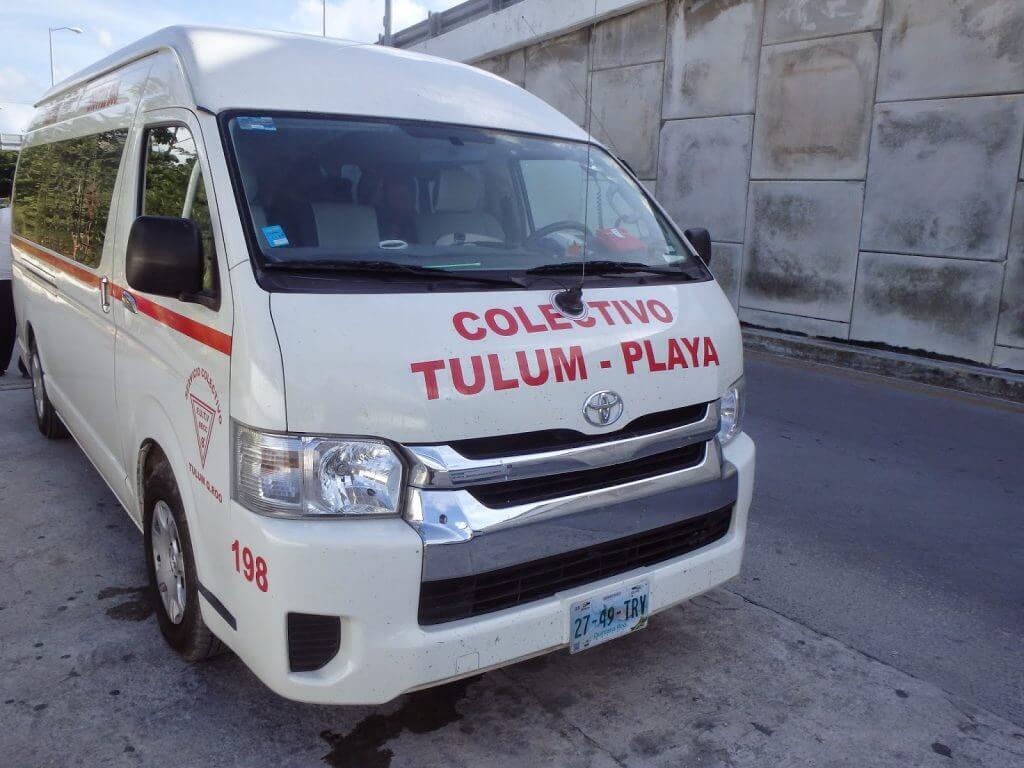 Source: pdceatsanddrinks.com
You have two Colectivo-providing companies available on the route from Cancun to Tulum: Playa Del Carmen to Cancun and Playa Del Carmen to Tulum. One of the biggest advantages of choosing such vans to travel from Cancun airport to Tulum is that it is the most affordable and fastest option than other bus companies available out there.
However, there is a con for these colectivos from Cancun to Tulum; they are extremely cold. Moreover, you cannot go for an extended trip with the help of colectivos. Rather, you should change multiple colectivos from one location to another at the time of your tour. So, in that way, it is a not-so-convenient option if comfort is your priority.
Also Read: 3 Best Restaurants in Tulum: All You Need To Know About Mediterranean Food
Do You Want to Visit Tulum Ruins from Cancun Airport?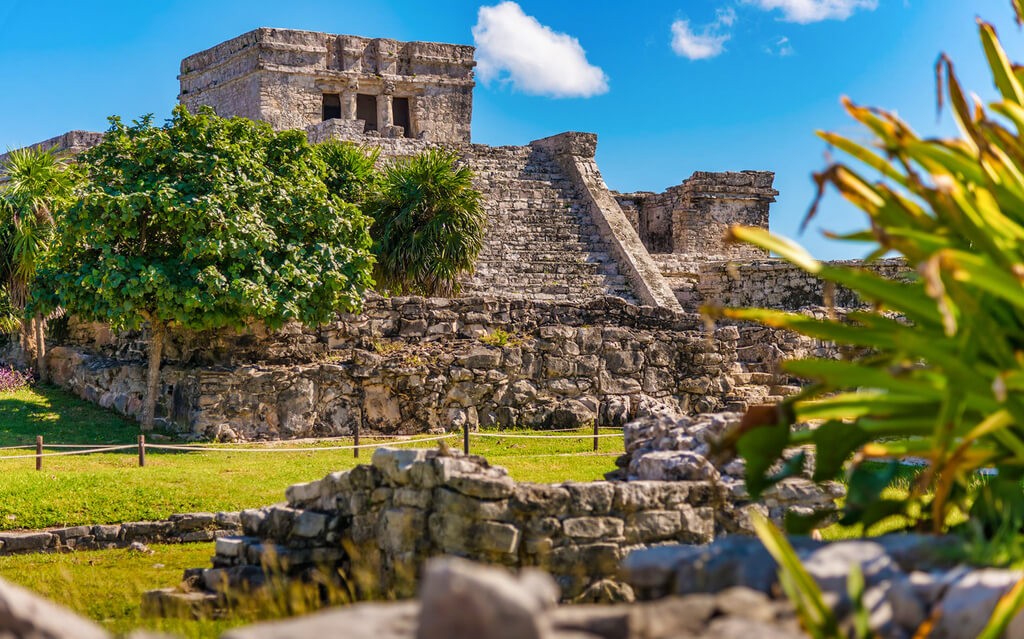 Source: headout.com
Tulum Ruins is one of the most attractive destinations in the Riviera Maya of the Mexican region, which is a must-visit for you. The Tulum ruins are extremely beautiful to watch, and they contain a prestigious ancient history as well. Out of Cancun and Tulum, it is always a smarter idea to plan your stay in Cancun. And from there, you can take the ADO bus service to reach the Tulum ruins.
This service is the easiest and cheapest for visiting Tulum ruins from Cancun. Make sure you are buying tickets for Tulum ruins and not Tulum when it comes to ADO bus service. So, you need to be vigilant enough while buying your tickets. Also, you will get seat numbers available on a prior basis. You can choose one as per your choice and start your travel effortlessly from Cancun to Tulum ruins.

Do you want to know more about Mexico and other beautiful countries of North America? then take a sneak peek at some of our relevant blogs with the latest information like Best Time To Visit Cape Canaveral, Top 10 Most Popular Tourist Places In Mexico, 5 Things To Do In Kauai, and many more.
The Bottom Line
Ready to travel from Cancun to Tulum?
Hopefully, after reading this blog, you have already understood how easy it can be to reach Tulum from the Cancun airport. All you need to do is collect the right information to help you choose the best route per your preferences.
So, this is the end now. We wish you an enjoyable stay in Cancun and Tulum.
For more such valuable travel insights, keep exploring Travelila.