Cancun is famous for multiple restaurants, bars, and nightlife activity but it doesn't mean all places are inclusive of all facilities. If you are in search of all-inclusive gateways that have good dining, accommodation, pools, and beds, we have everything you need.
Hyatt Zilara Cancun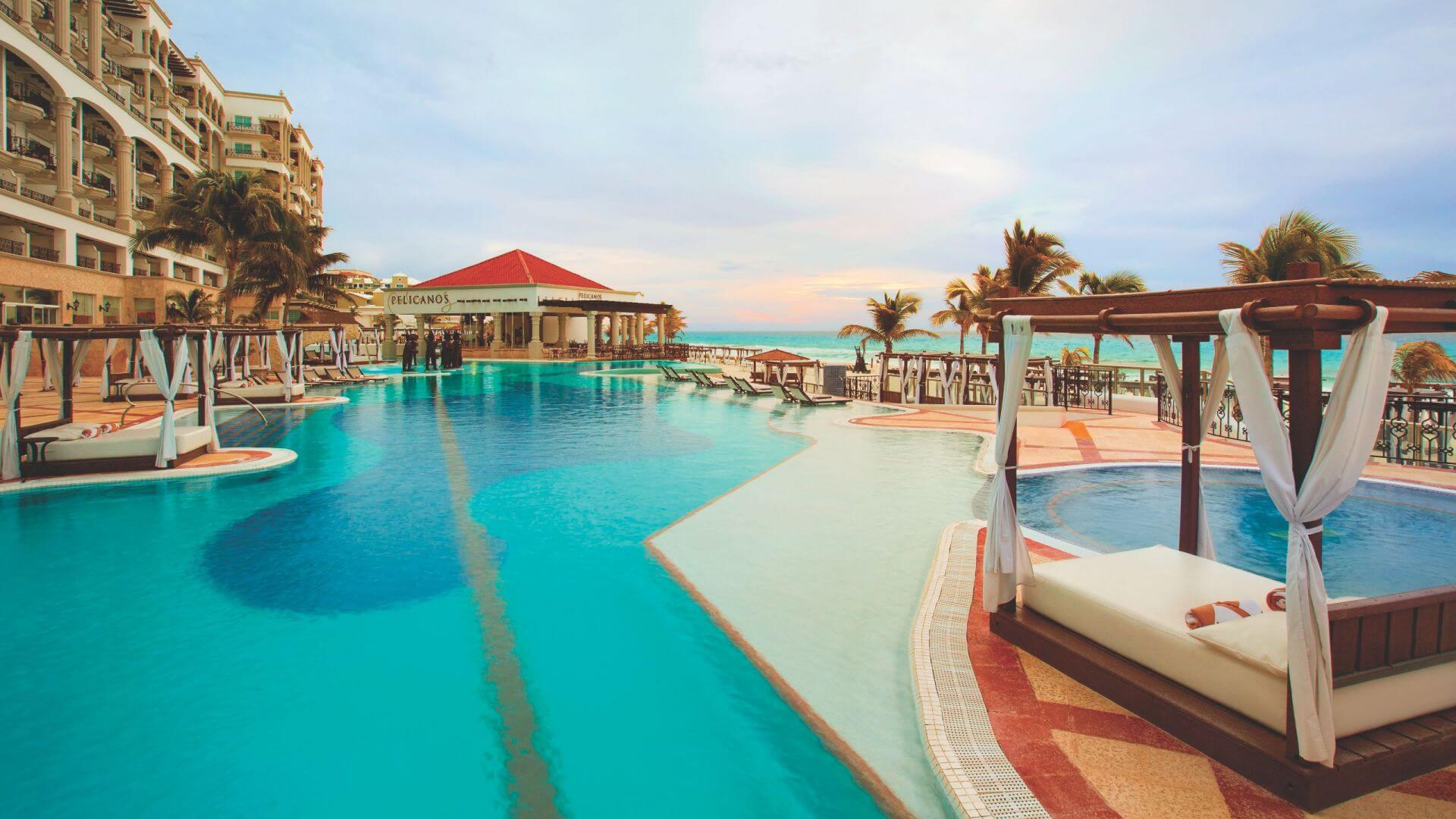 Source: assets.hyatt.com
Hyatt Zilara Cancun is something you do not have experienced often. This resort is adult-only having 288 rooms. It has special suits which are way more impressive than the usual traditional rooms which have centrally located bed and spacious balcony.
The quality of the food is too good and also the resort has a 24 hours open VIP lounge. Because of its all-inclusive facilities and swim-out balcony-like facilities, it gets crowded fast so you need to be way too cautious about your reservations. This would be one of the best all-inclusive resorts in the world.
Le Blanc Spa Resort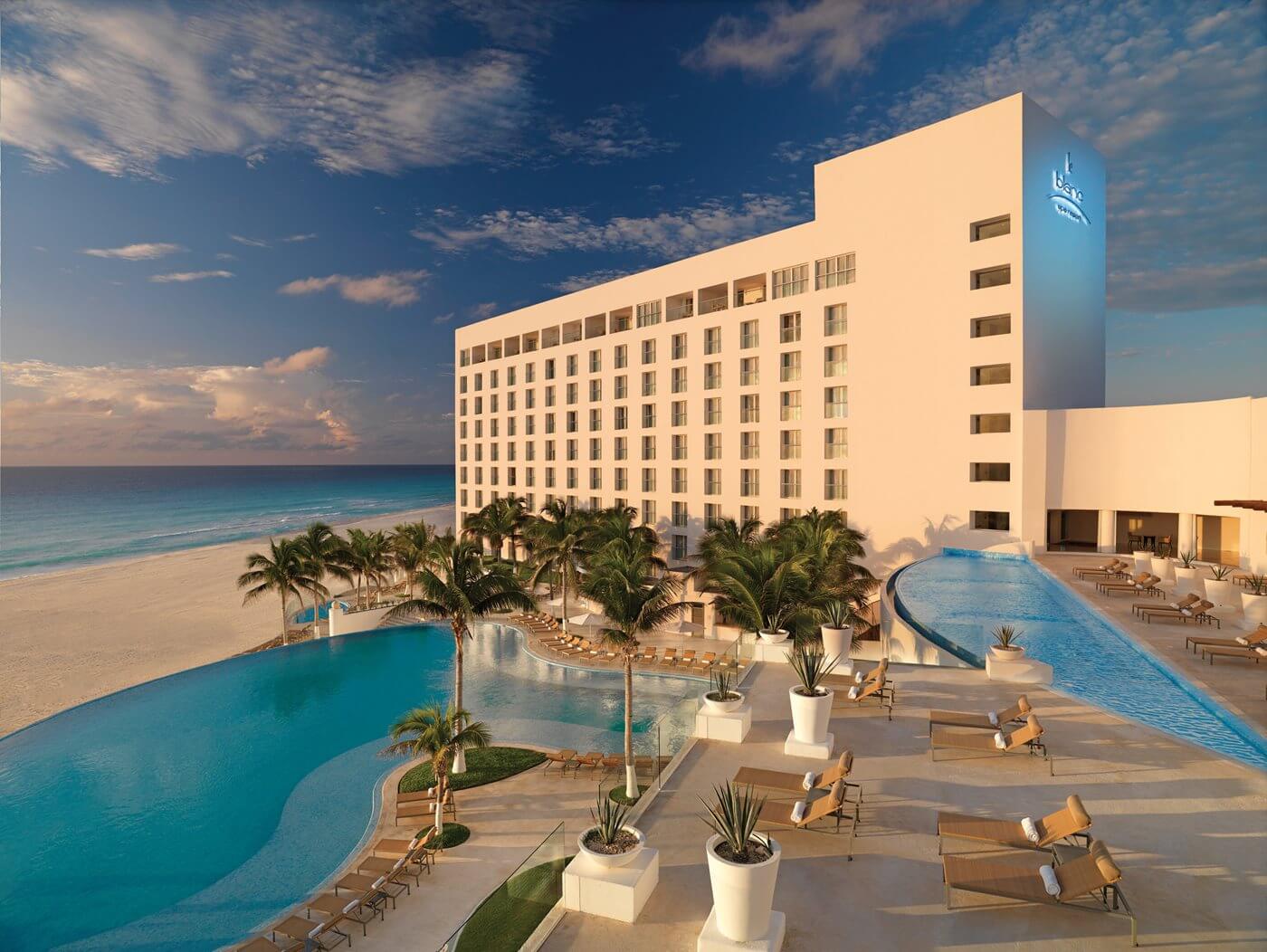 Source: transat.com
Le Blanc Spa Resort gives a touch of a modern feel with its sleek architecture and neutral-toned color palette having 260 luxurious rooms. It stands out for its gorgeous white-sand beach in the heart of the Hotel Zone and it features a coffee maker, a two-person whirlpool tub, an LED TV, BULGARI toiletries and butler service, and of course spa. There are also some floating resorts out there that you must visit!
It also has butlers who will unpack your clothes the pool attendants who assist you while you are chilling at the poolside.
Beloved Playa Mujeres Hotel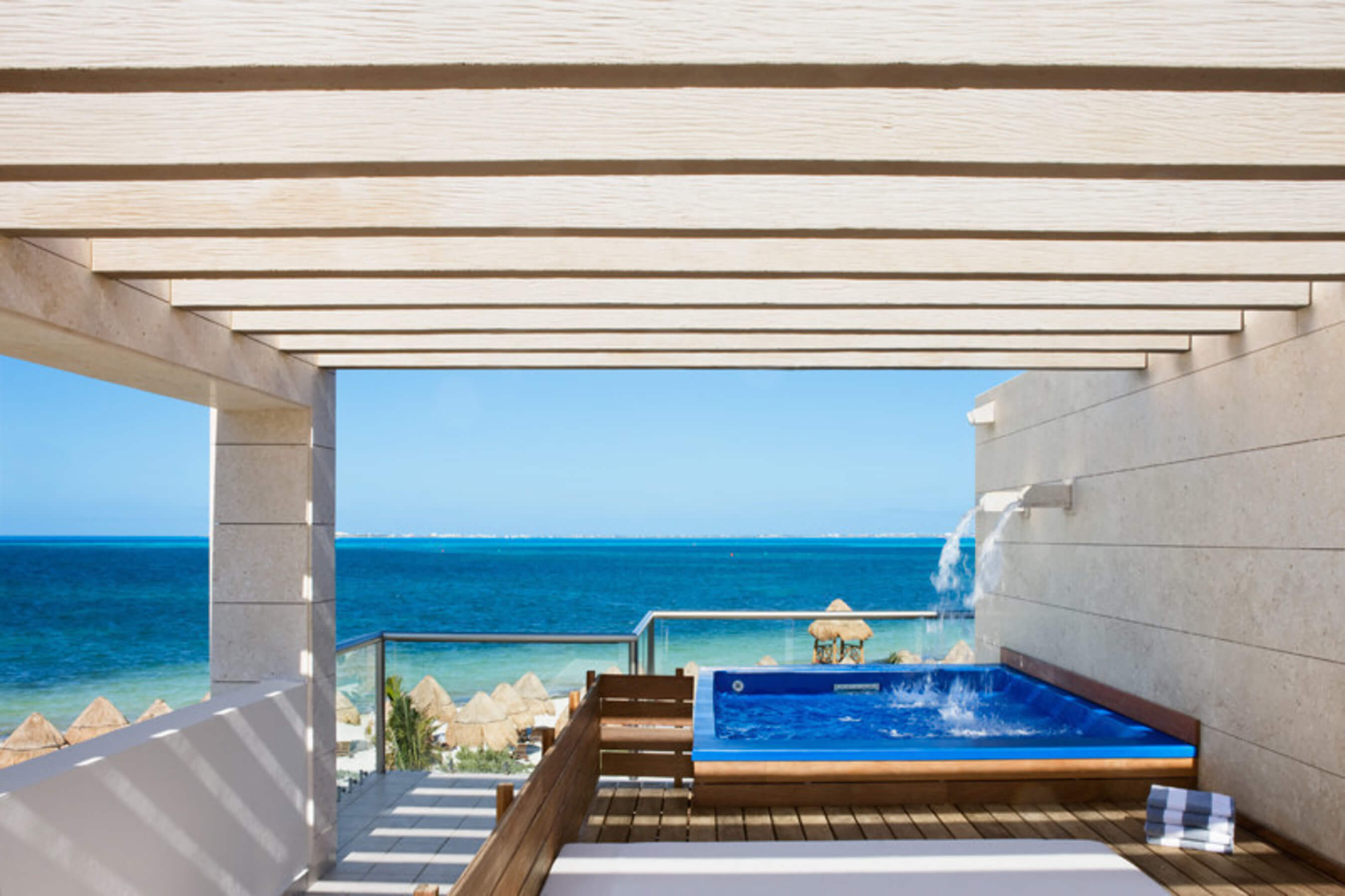 Source: akamaihd.net
Beloved Playa Mujeres Hotel is 109 rooms exotic and luxurious hotel that again is an adult-only all-inclusive resort. It has three chic outdoor pools with food and drink service situated about 8 miles north of Cancun along the pearly white sands of Playa Mujeres.
Guests are greeted with a cool towel and the keys to their stylish accommodations, which include private terraces, Jacuzzis, complimentary wireless Internet, 42-inch flat-screen TVs, and a lot more. The rooms here are huge and have all white themes. Also, this place has some gorgeous and impressive spa and fitness center.
Live Aqua Beach Resort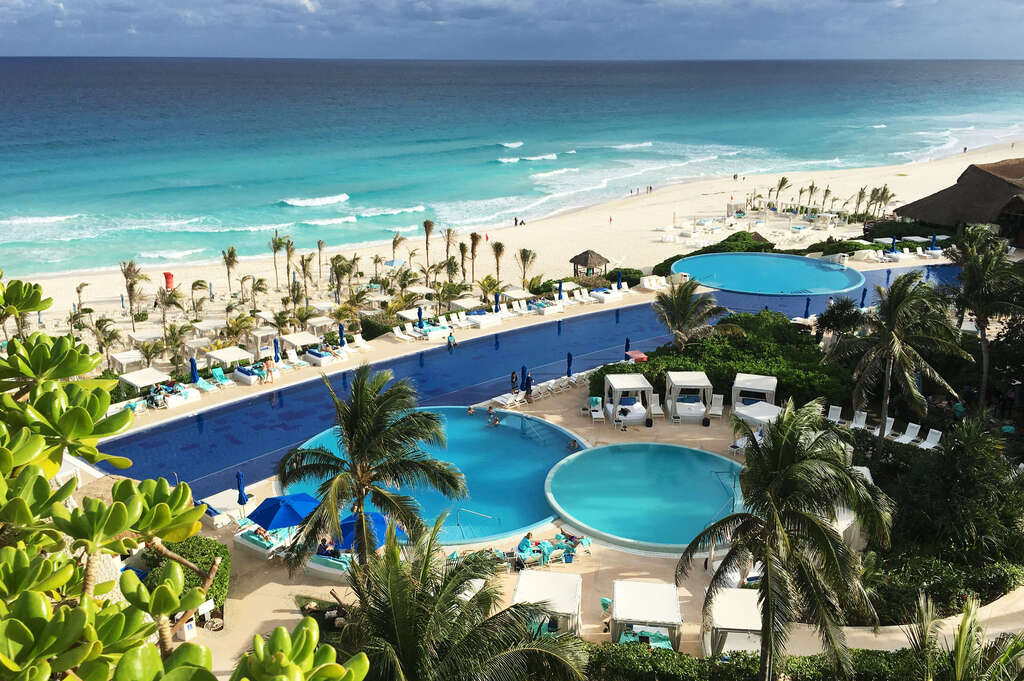 Source: breakingtravelnews.com
Live Aqua Beach Resort is again an adult-only resort having 371 rooms live aqua all-inclusive ones. It has some fine personal touch with a complete customized package.
The resort's vibe is best suited for those seeking an atmosphere of modern affluence as Live Aqua's seven pools, including infinity and lap pools, come in varying temperatures so it is a complete pampering for you, isn't it? If you are more of a foodie kind we have some good news for you as this place has 12 different restaurants and bars which have traditional Mexican cuisine.
Secrets The Vine Cancun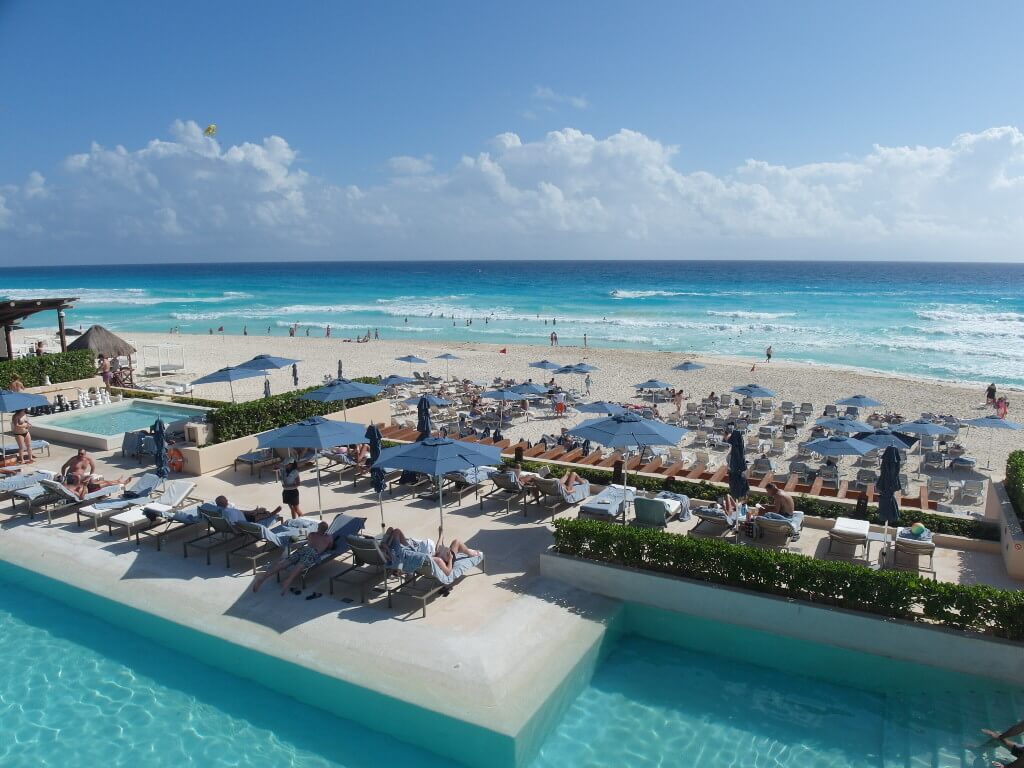 Source: 2bearbear.com
This secret the wine Cancun resort is 497-roomed highly luxurious resort with some exclusive spas and it is in real sense all-inclusive resort as the visitors can have the advantage of all facilities such as yoga to wine everything. Unlimited-Luxury also grants guests access to top-shelf liquor as well as additional facilities like free wireless internet access and complimentary green fees at the nearby Playa Mujeres Golf Club.
Another specialty of this place is the spa which has 14 treatment rooms and steam room and outdoor pools. This is a great place to relax and feel rejuvenated and also has various attractions nearby. So these are the best Cancun all-inclusive resorts. If you want to know more about Cancun then visit Travelila.