Venezuela is accepted not just for its gorgeous landscape, but also for its diverse cuisine, which incorporates a variety of Spanish, West African, and Native American traditions. Venezuelan food is characterizing by its unique and delicious taste due to simple ingredients like maize, plantains, black beans, and meats.
Even if politics and the country's current circumstances have recently made the headlines, there is one thing that will always be celebrated: Venezuelan cuisine. Believe me when I say that once you sample these meals, your life will be revolutionized.
When it comes to Venezuelan food, there are so many things to enjoy. Explore the top 10 Venezuelan foods that are lovable all over the country.
1. Pabellón Criollo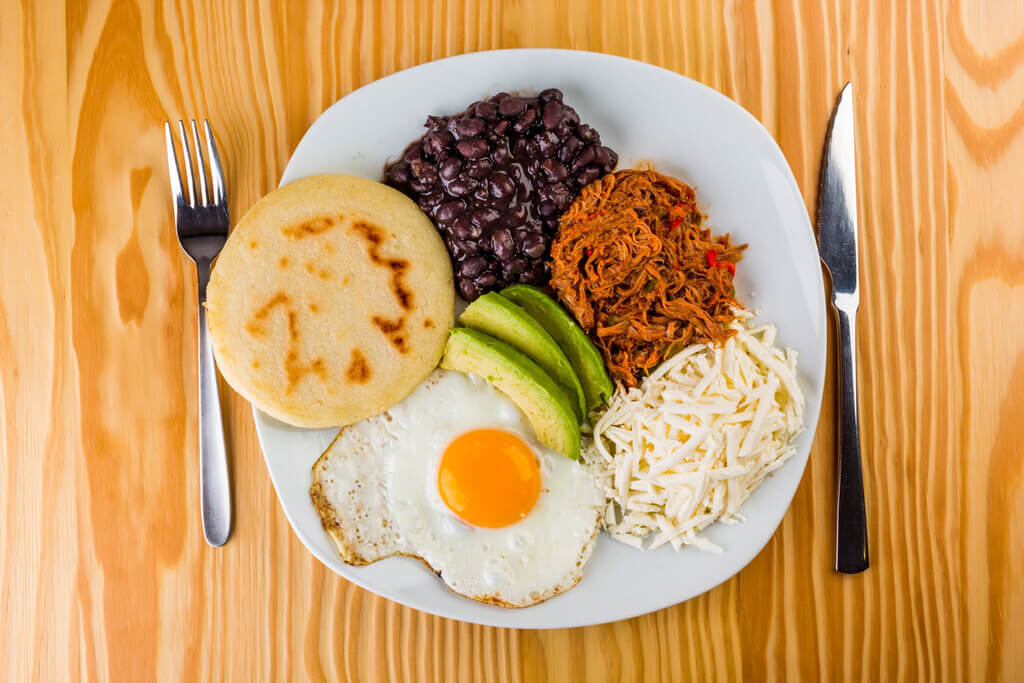 Source: amigofoods.com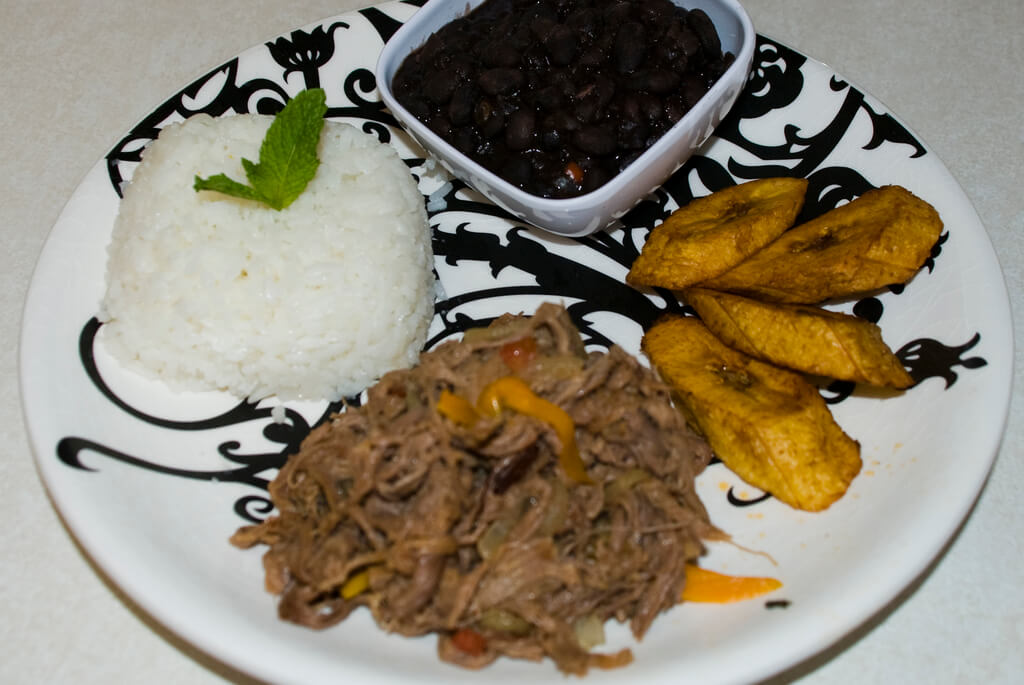 Source: wordpress.com
The criollo pabellón is one of Venezuelan cuisine's most renowned and traditional Venezuelan food. It is the country's official national dish, and it symbolizes the gathering of various ethnic groups.
The origin, nevertheless, is unknown. Pabellón has been widespread since the end of the nineteenth century, according to historians.
Pabellón is bright and flavourful, and even though it varies slightly relying on the location and territory of Venezuela, the essence of this has been preserved.
White rice, shredded beef, black beans, and fried ripe plantains make up pabellón. Fried eggs are yet another option for some.
2. Hallacas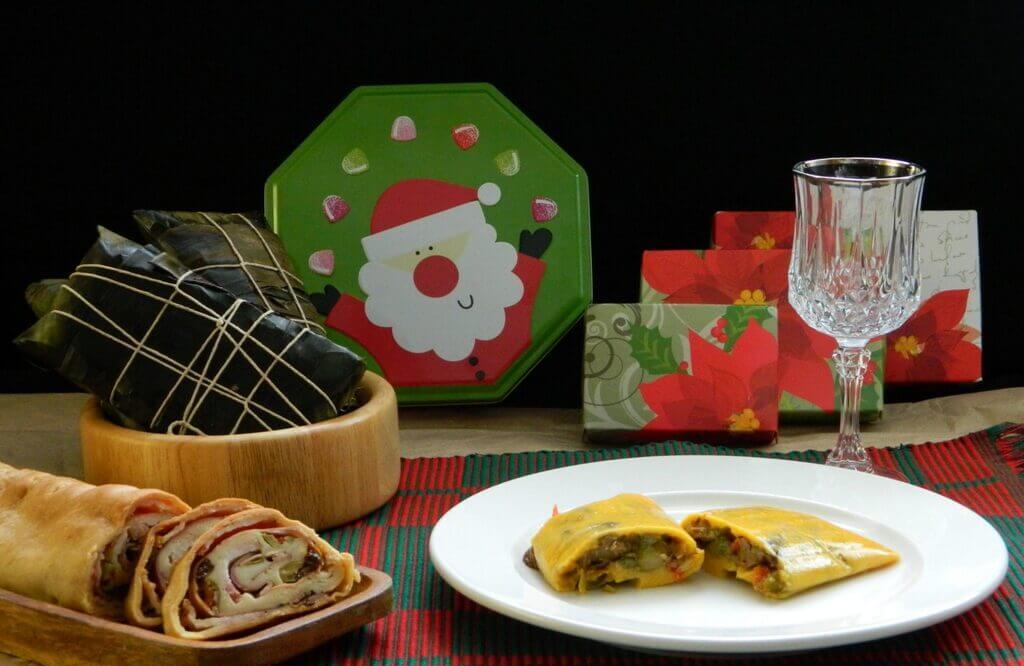 Source: wp.com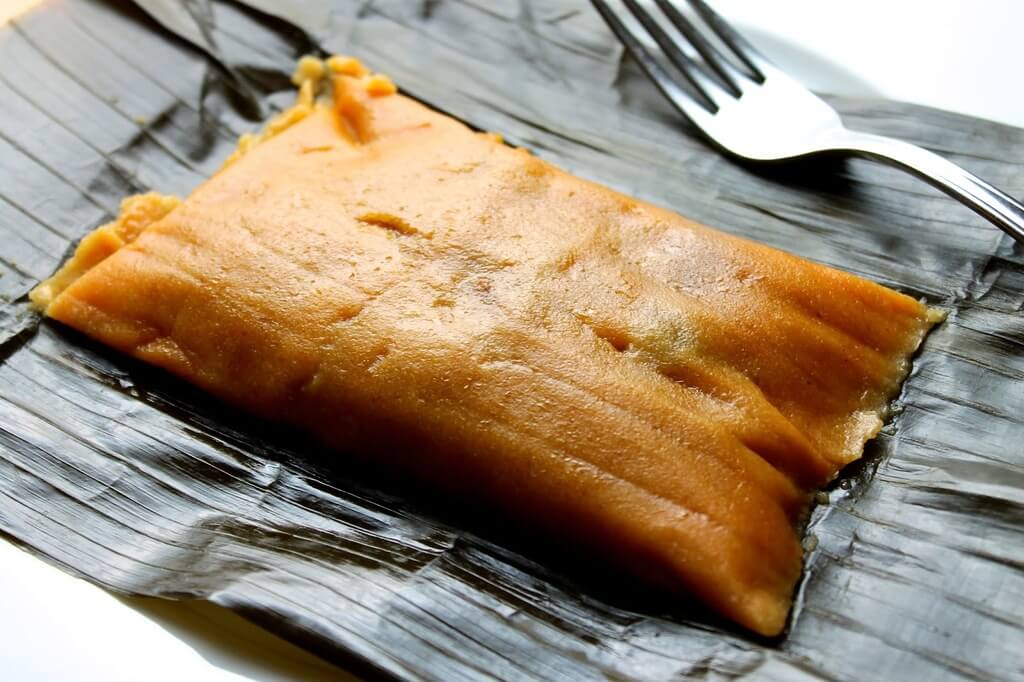 Source: blogspot.com
Hallacas are constructed of maize dough wrapped with plantain, stuffed with "guiso" (beef, olives, pork, capers, and a variety of vegetables), and then cooked in boiling water. This is an excellent demonstration of the cultural mingling that emerged from colonialism in Venezuela. The plantain is from Africa, the corn dough is from the region's indigenous people, and the guiso is from Spain.
Traditionally, Hallacas serves with Christmas supper. It's traditionally made with a dollop of butter on top and a slice of ham bread. It is customary for families to assemble and spend a day producing a significant number of them so that they would last until the end of December.
Each family has its own magic ingredient for Hallacas or traditions that've been passed down through generations, and techniques have also been modified.
3. Pan de jamón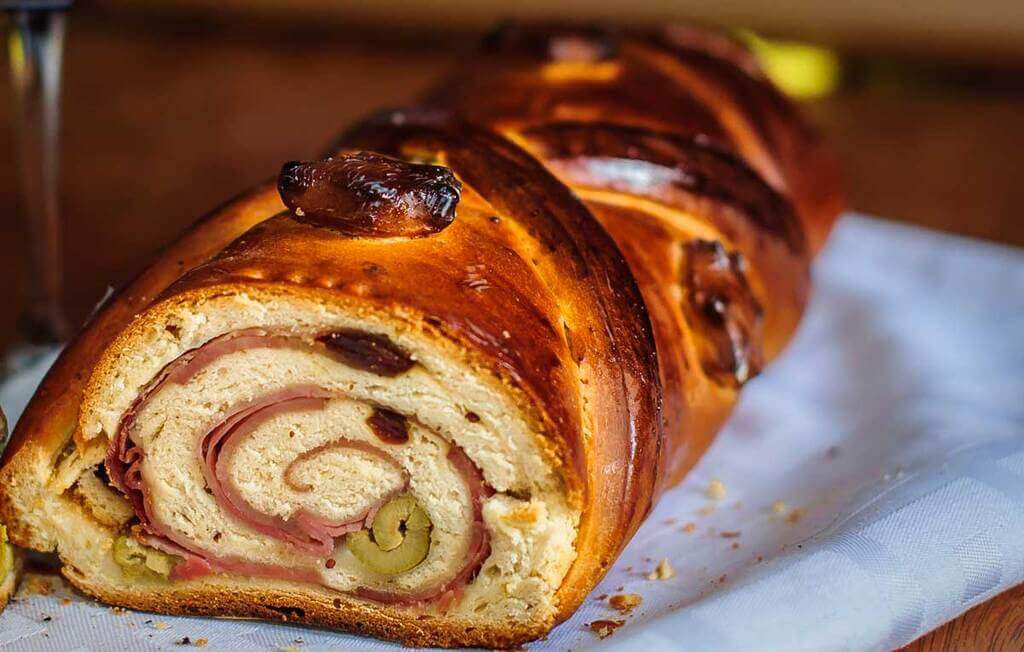 Source: amigofoods.com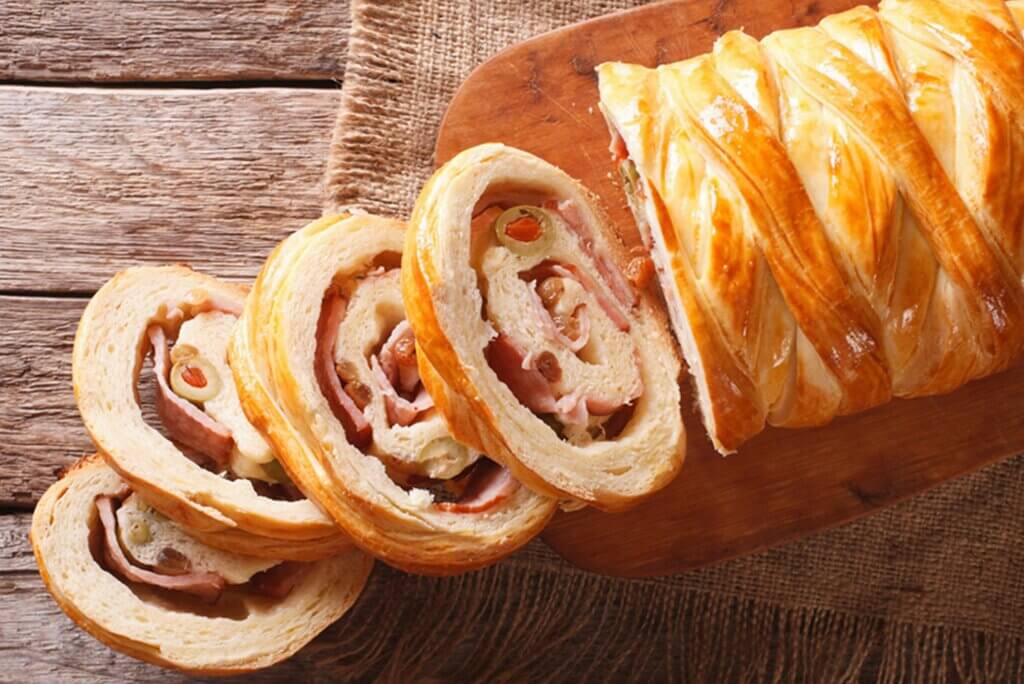 Source: shopify.com
Venezuelan ham bread, like Hallacas, is a traditional Venezuela dish, although it's only presenting during the Christmas season. The genesis of this bread may trace all the way back to the cultural melting pot in Venezuela's capital. It quickly became such a symbol of the Christmas season.
There are slight changes in its preparation, but all Venezuelans agree that ham bread is indispensable during the holidays. The pan de jamón is a soft bread. It contains sugar, which provides the dough with a sweet flavor.
To prepare it, lay the dough out on a level surface, then top it with ham pieces, olives, and raisins. The dough is then rolled and cooked. The smell and flavor are superb once cooked.
4. Pisca Andina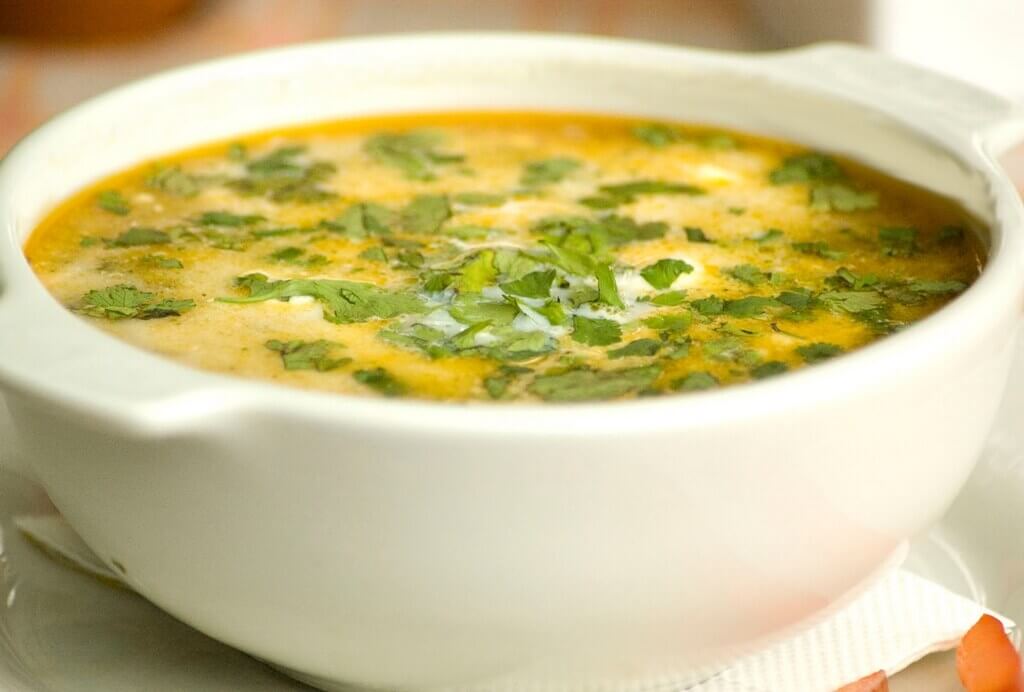 Source: blogspot.com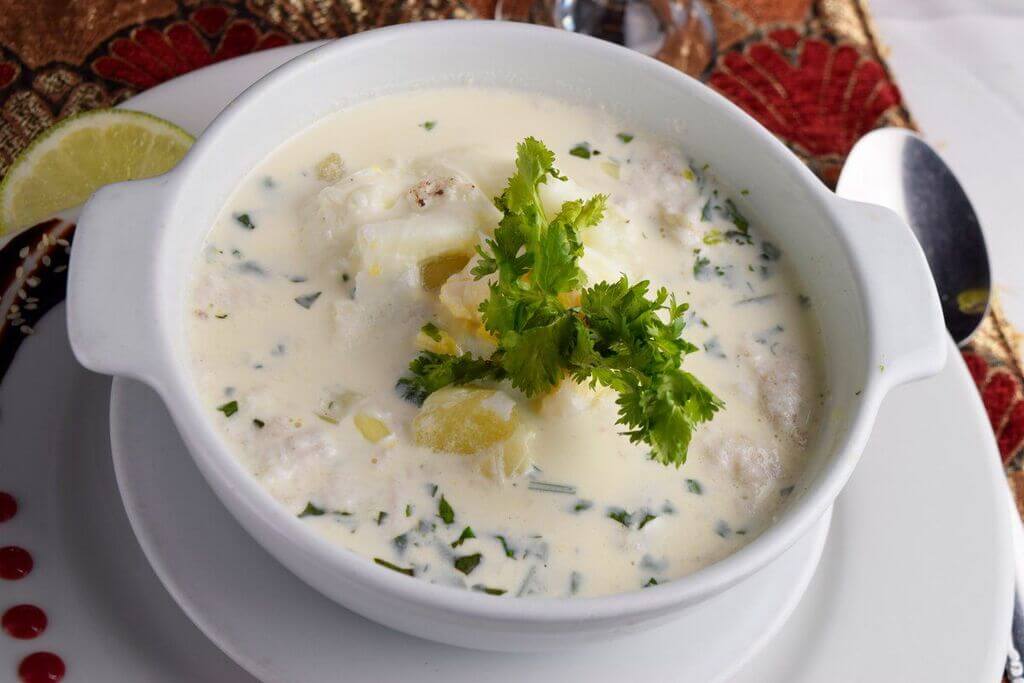 Source: pinimg.com
Pisca Andina is the most beloved and ancient meal from the Venezuelan Andes. Because the Andes are a very freezing location, this soup generally consumes for breakfast to help people warm up in the morning. Pisca Andina is also a terrific way to get rid of a hangover!
This soup has an uncomplicated recipe relying on coriander and green onion, which offers it a distinct and outstanding smell. Despite this, the potatoes, eggs, and milk provide it with a smooth and delicate flavor. It generally serves with white cheese and Andino bread. Chilli is one of the options, which is suitable for spicy food fans. Pisca Andina has become a part of Venezuela's cultural heritage.
5. Tequeños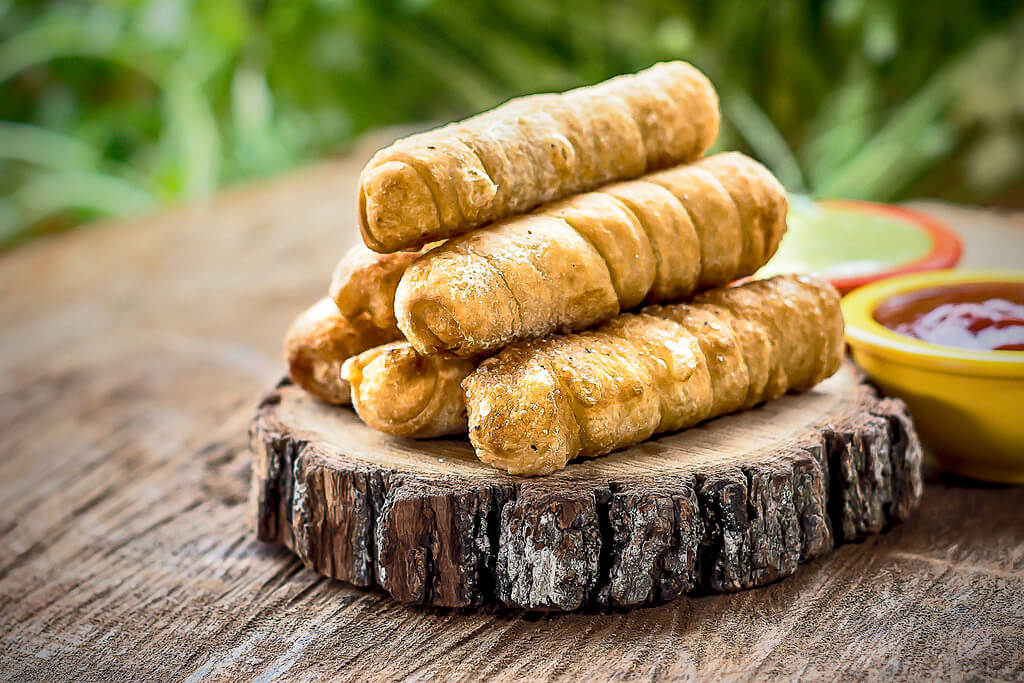 Source: wikimedia.org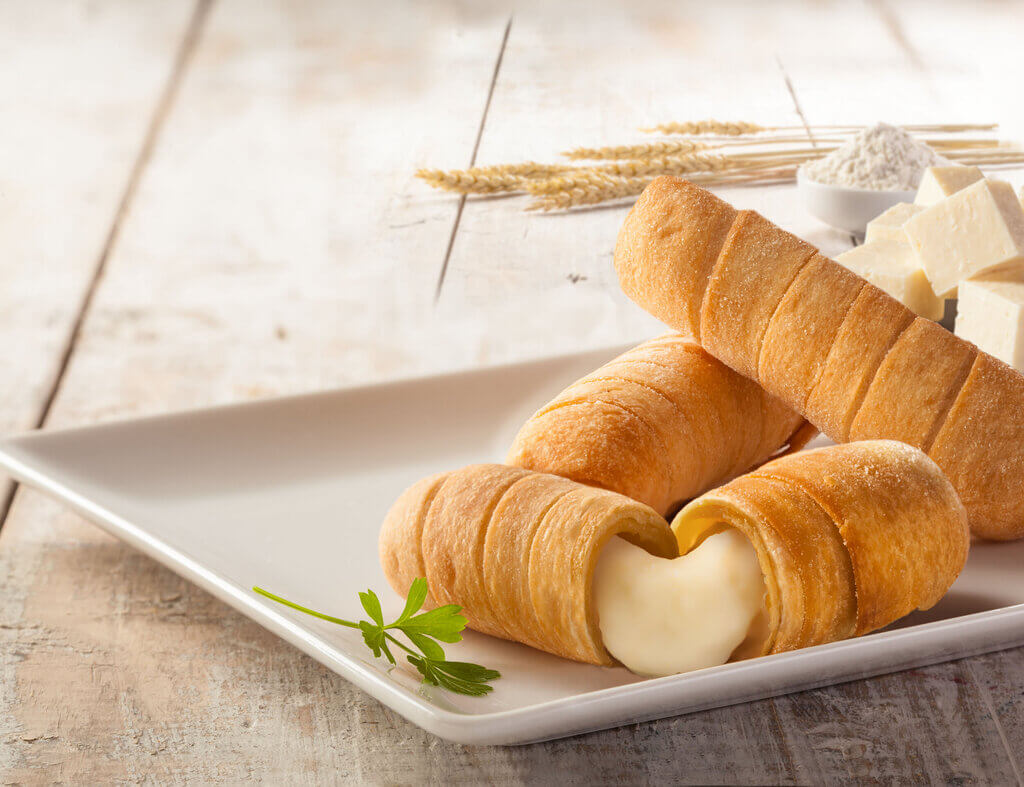 Source: squarespace-cdn.com
These are fried or baked cheese sticks created with a pastry crust wrapped around salty white cheese. Most commonly, guasacaca, a Venezuelan avocado-based sauce, is eaten with them, a typical dipping sauce. Tequeos are a popular snack that may be found at many distinct destinations, including parties, pubs, restaurants, and as an afternoon snack. If tequeos are not served as appetizers during a gathering, it is not a true Venezuelan gathering.
The term originates from Los Teques, a city in Miranda state where the wealthiest people from Caracas used to vacation for long periods at a time, and they started creating tequeos with leftovers from another Venezuelan food delicacy, pastelitos.
6. Mandocas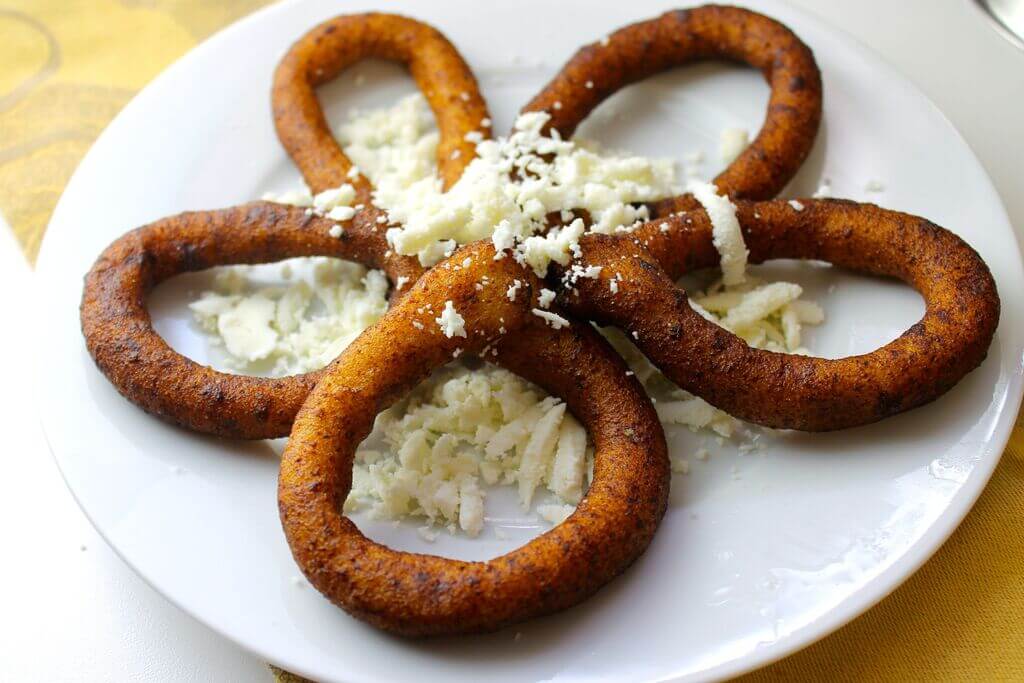 Source: pinimg.com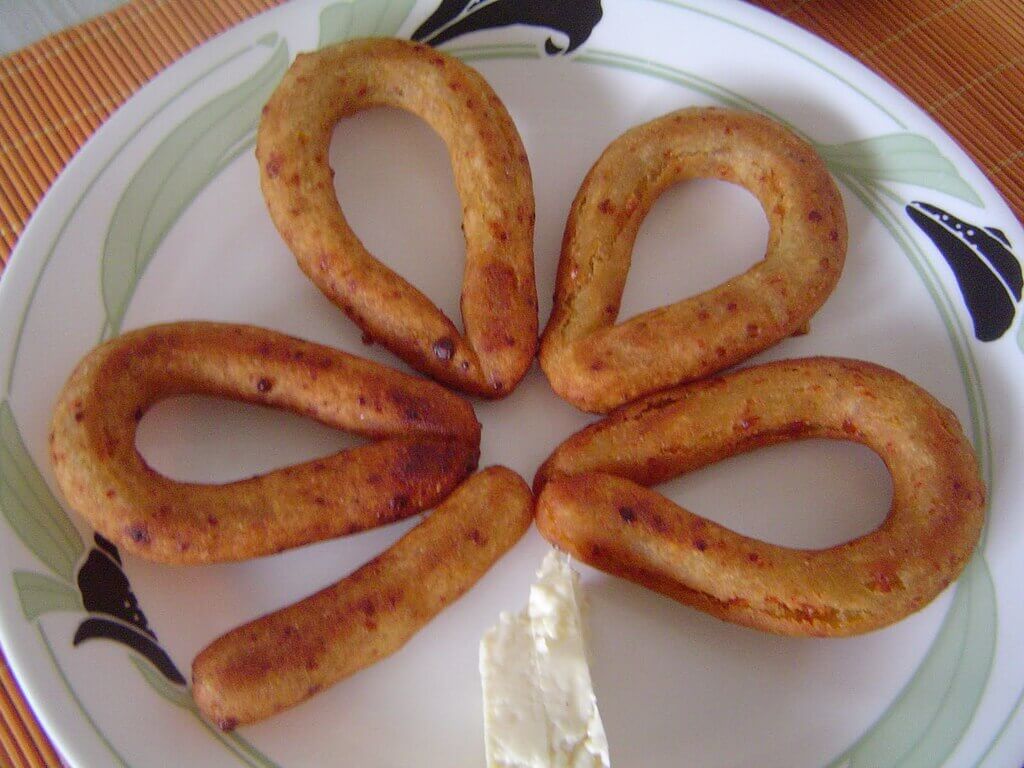 Source: wordpress.com
Mandocas is yet another tasty fried snack. This style of "donut" originates in Venezuela's west, namely the Zulia area. They are, meanwhile, well for most of the country. Children adore them, and moms routinely prepare Mandocas for them as a snack or breakfast to take to school.
Several delicious and notably regional materials, such as exceptionally ripe mashed plantains, anise seeds, grated cheese, and raw cane sugar, are also including in the corn dough.
When cooked, the latter is miraculous since it turns the dough sweet and dark brown. All of these ingredients are blended in a bowl, kneaded, and molded into a horseshoe before being cooked in a vast amount of oil. Despite the fact that they're not really particularly nutritious, they are assuredly yummy!
7. Fosforera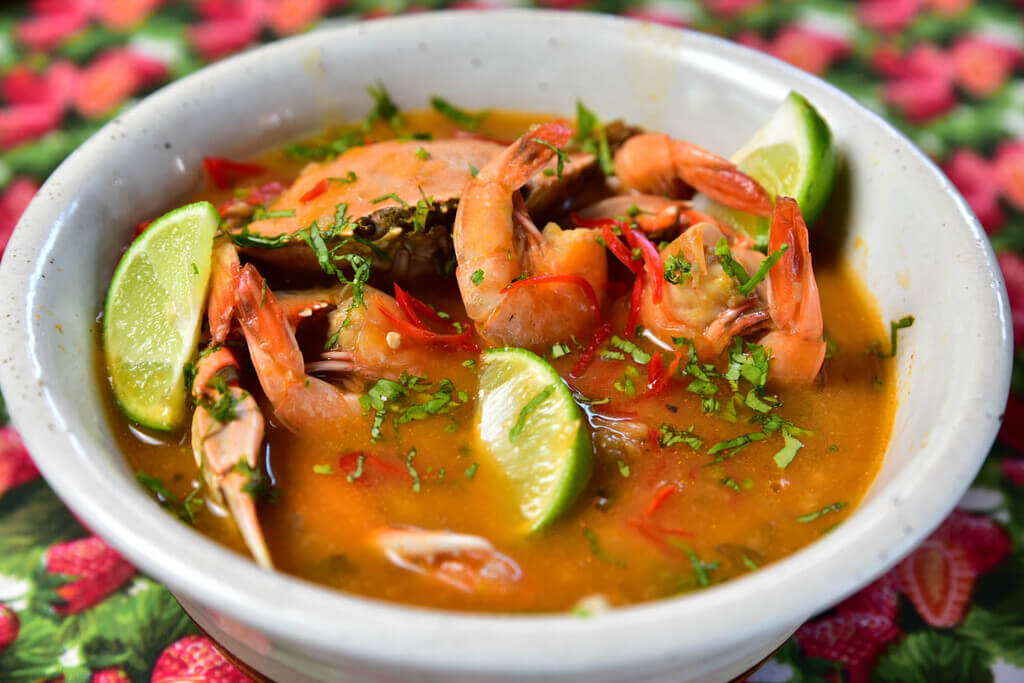 Source: elestimulo.com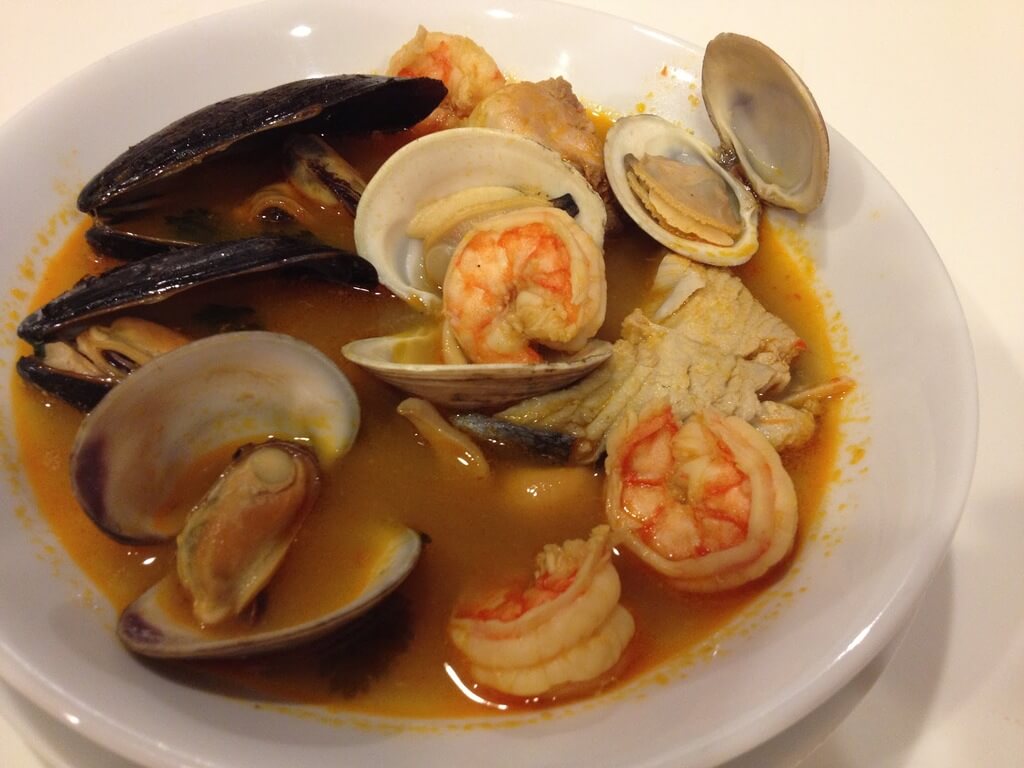 Source: blogspot.com
Fosforera is a popular dish from the coast of Venezuela. This soup is said to have aphrodisiac characteristics due to the vast amount of seafood in it. Fosforera is also recognizing as the Levanta Muertos, or "reincarnation of the dead," due to its superior nutritional value.
This soup takes a lot of time and energy to prepare, but it's straightforward to implement and the result is delicious. The title fosforera is said to arise from the phosphorus content of this soup, which is quite high. The fosforera soup has a variety of ingredients such as fish heads, clams, shrimps, squids, and crabs.
8. Dulce de Lechosa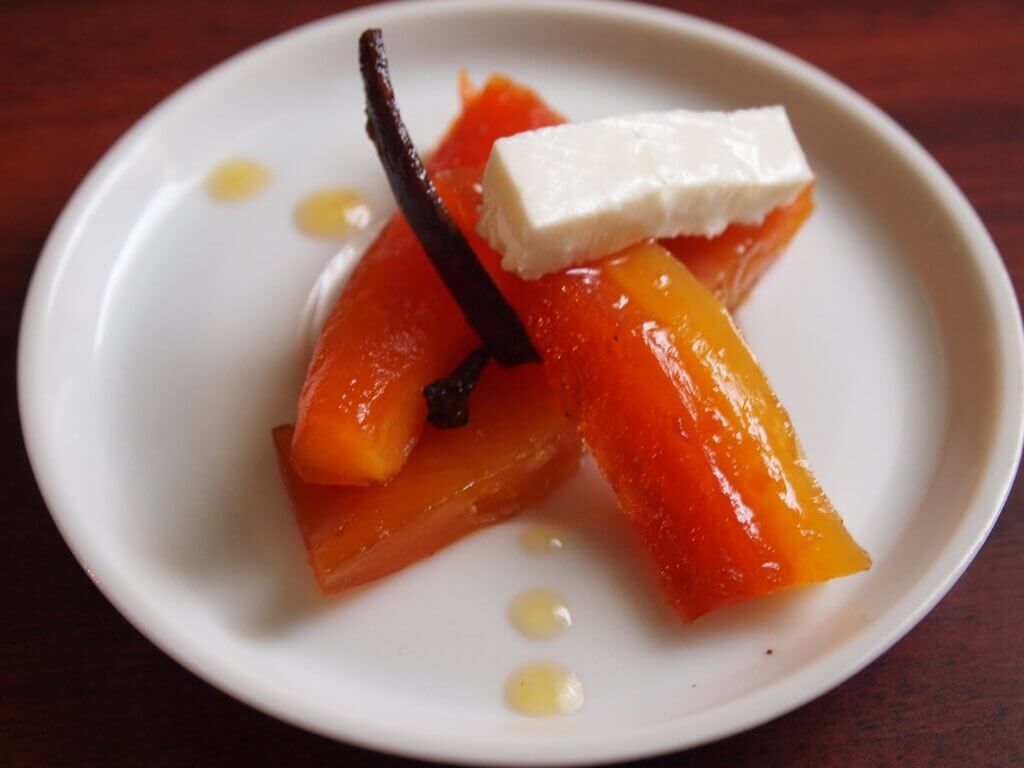 Source: ideasenlinea.com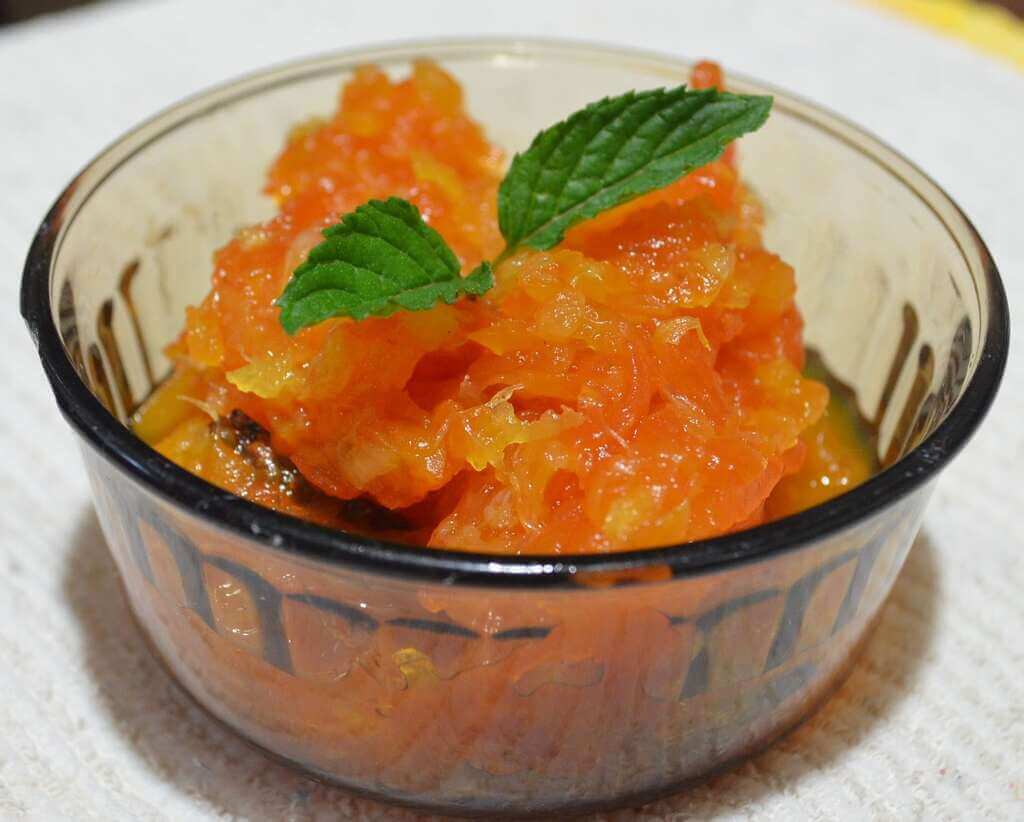 Source: elrincondelconocimiento.com
This is a beloved December dessert, especially for Christmas dinner and New Year's Eve gatherings. Dulce de lechosa is irreplaceable these days, and folks like sharing it with their family and friends, just like they do with Hallacas.
In contrast to Hallacas, Venezuelans prepare Dulce de lechosa at other points of the year.
Despite the fact that the majority dislike fruit, this native dessert is one of the most appreciated. It's imperative to note that the papaya must still be green while making this dessert. Dulce de lechosa is one of the special Christmas scents. With cloves and cinnamon added in preparation, the aroma spreads when the papaya boils. There is another dessert famous as a delicacy that can accompany dulce de lechosa.
9. Ponche Crema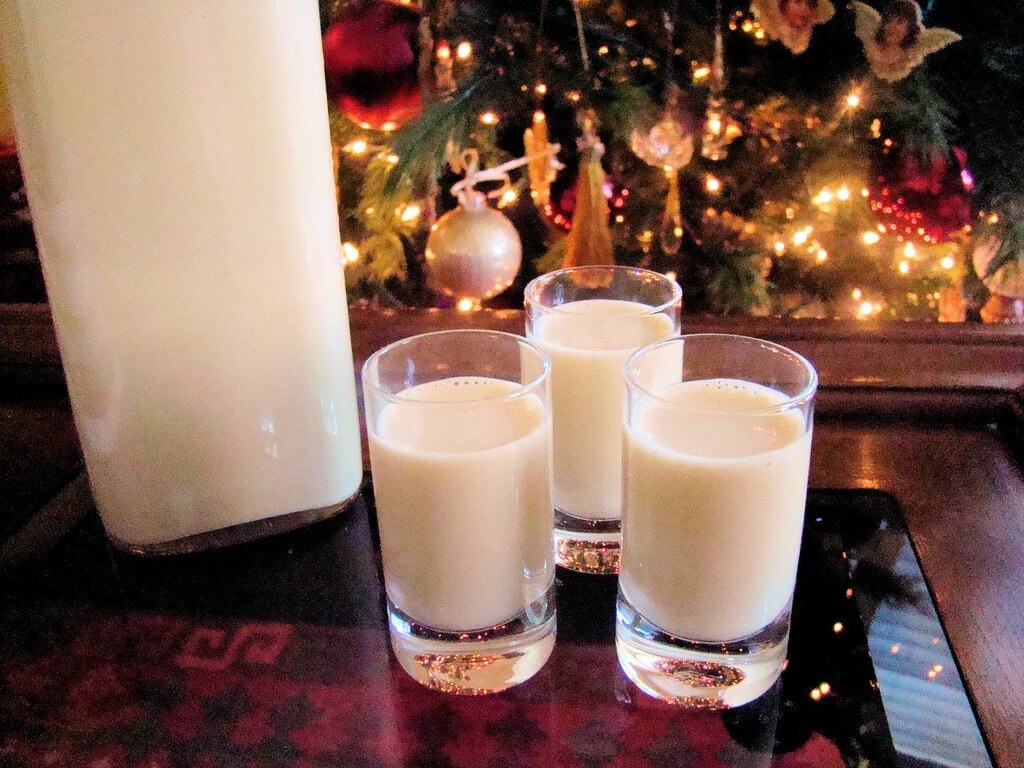 Source: blogspot.com

Source: netdna-ssl.com
Ponche crema looks remarkably like Chicha, but it's not the same stuff, especially because it's an alcoholic beverage. It's not a drink you'll encounter in discos or parties, except perhaps at gatherings of family and friends. It commonly serves around the holidays on a Venezuelan food truck in December.
Recipes vary dramatically from one family to the next one and from one area to the next. There are a few primary ingredients that are using in various recipes. Milk, eggs, sugar, vanilla, and rum are often used to make it. It often serves in cups with ice. The creamier and colder the merrier. Some are soft, but it all depends on the extent of rum you use.
10. Arepa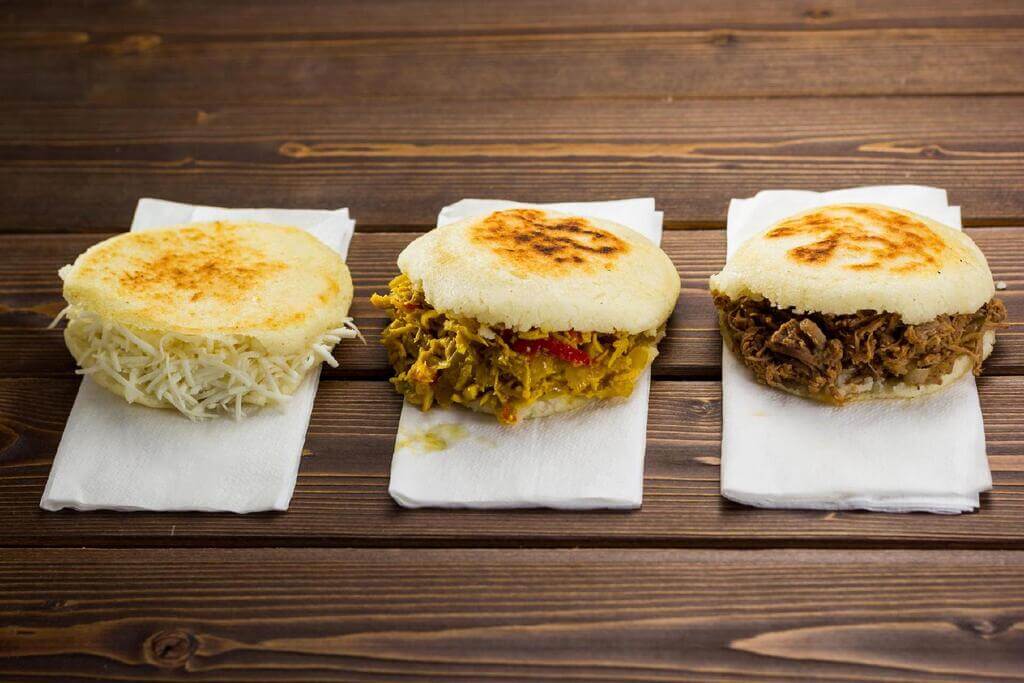 Source: walmartimages.com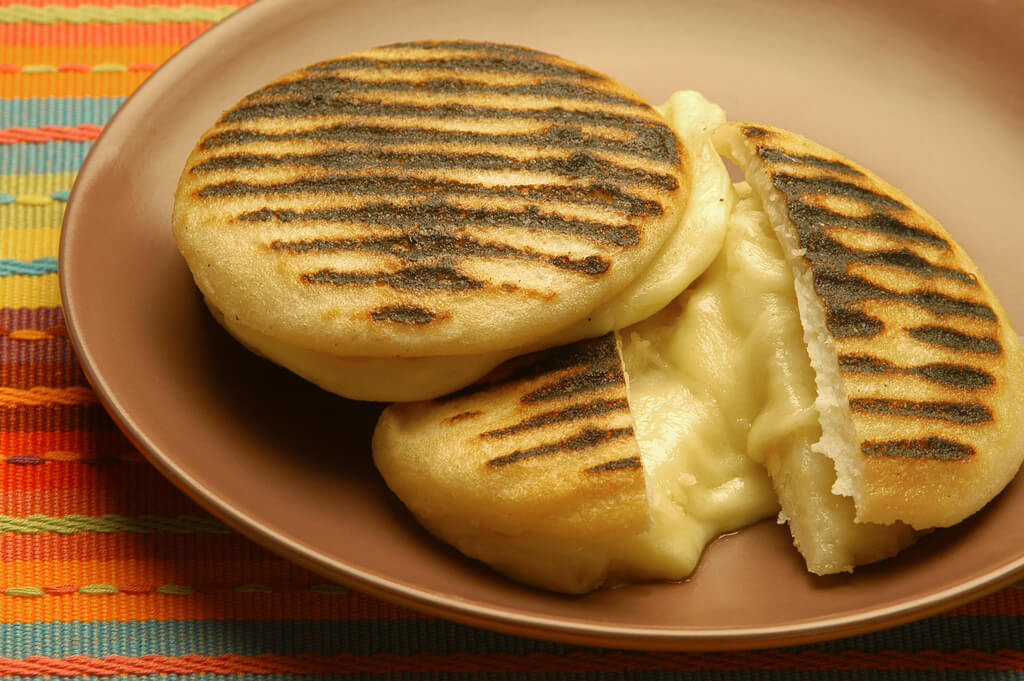 Source: cloudinary.com
"There's nothing more Venezuelan than an arepa," as the famous phrase states. This corn-based "bread" is the quintessential Venezuelan food, which can be served as a main course but also as a side dish. Arepas are unleavened maize flour patties that are flat and spherical. It can be grilled, roasted, or fried.
Depending on the location and the cook's expertise, arepas can be filled with a variety of components. It's extremely adaptable since you may modify the dough to your liking. Some individuals recommend adding shredded carrots or beets to add extra flavor. Chia seeds, oats, and flax seeds can introduce to make them healthier.
Scrambled eggs, black beans with cheddar, seasoned ground beef, or even avocado are prevalent stuffings. Reina Pepiada, stuffed with avocado and mayonnaise, is among the most well-known arepas. It's simply fantastic.
Also Read: 12 Food Hub Spots In South America For A Delightful Meal
Conclusion
The vibrant colors, healthy staples, and delicate meats: Venezuelan food is packing with flavor and zing. There are dishes to satisfy all tastes, from the gorgeous Alpine regions to the Caribbean-facing shore.
Venezuela food develops a range of luscious, exotic fruits as a response to its environment. It's amazing to see so many of them transform into well-known meals. The warmth and comfort of rice, beans, and potatoes, among other mainstays, help to balance out the strong flavors.
Introducing these delicious foods to your diet may inspire you to be adventurous. These delights are not only delicious but also super easy to make, and some of them have the advantage of being perfect on the go.
For more updates on the tourism industry, visit Travelila.