Traveling is best, but experiencing Food Travel is beyond the best! While on a food tour you will be able to feel how your every taste bud is opening up and giving you an unforgettable and amazing experience. No matter where you go for the exploration tasting, its culinary is a must. Why? There are chances of forgetting what to see. But you can't ever forget something you have felt or something that has jolted your senses.
There are many types of food in making by chefs having different and unique culinary skills. What if you get a chance to taste that extremely delicious food? Thinking is it possible or not? It is. Now the question is, how? Through food tours. Are you hearing something like this for the first time? Let us tell you what food tours are.
A professionally guided tour in the neighborhood areas exploring local and street foods by walking or through public transportation is called a food tour. Food tours also include informative knowledge about the history of that food and how it resembles the city's culture. Sometimes you may get your hands on the culinary workshops too. Carry a camera and keep some Photography Tips in mind while capturing this beauty.
Excited Enough to attend one of the food tours? There are many food tourists available offering food tours; you may get confuse as to which one to go for. Don't worry! To help you with your current situation we have come up with the article describing the number of Best Food Tours around the world. We feel that the below list will definitely help you in getting the yummiest experience of Food Travel. So let's start:-
Eating Europe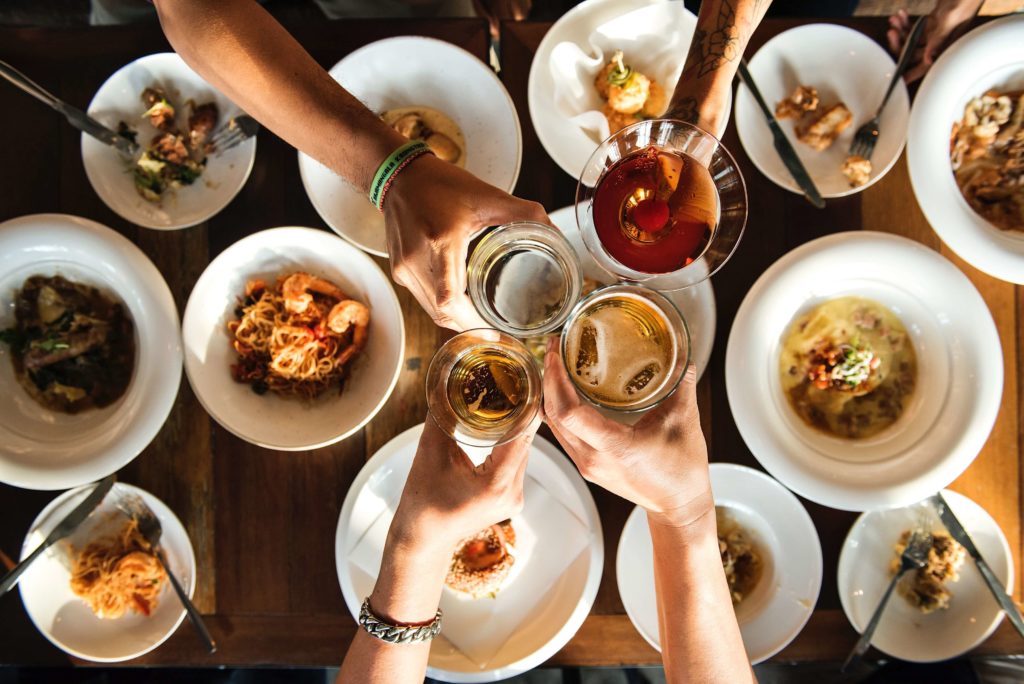 Source: europe-journey.com
Eating Europe was founded by Kenny Dun in 2011. To lead the tourists to the untouched, less visited, and little-known streets of Europe and let them enjoy the real flavor of European delicacies.
It doesn't end here; they will make you explore the vibrant streets, experience its lifestyle, that too with locals. Who knows a city better than a local and a power-packed knowledge about the history of the food of nine cities in Europe and they are adding more.
They have different tours for every city that leads people to the fascinating side of the city, along with the unexpected and expected food delicacies. These food tours last for a couple of hours, and the best thing is there will be a small group.
So if you are in Europe or planning to go there make sure you book a food tour with Eating Europe. Experience the best of culinary over there.
Also Read: 12 Food Hub Spots In South America For A Delightful Meal
Bangkok Food Tour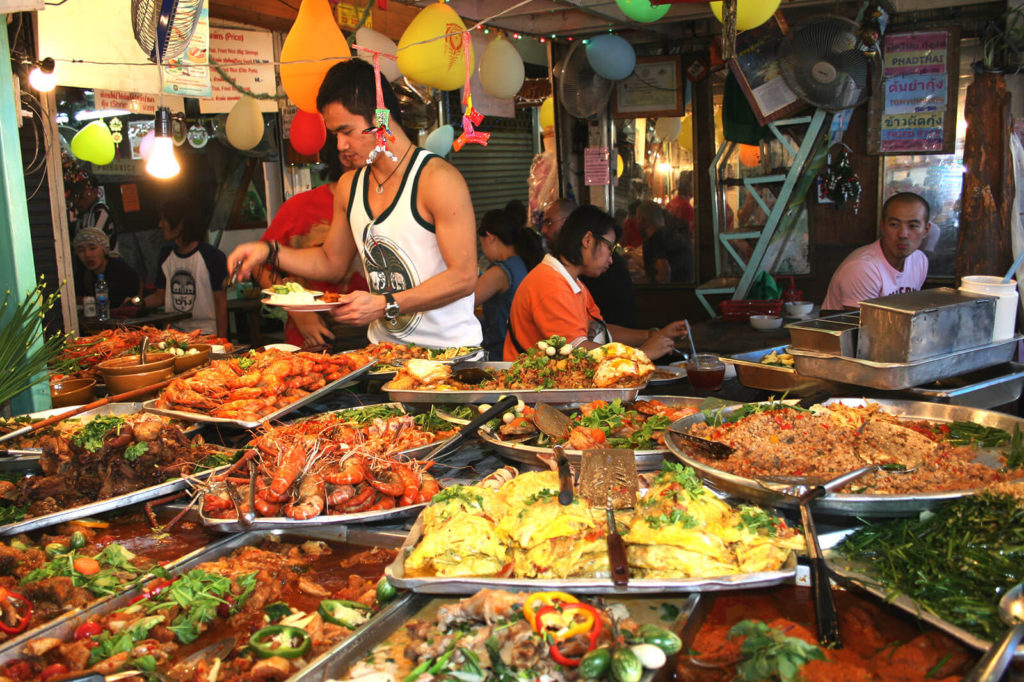 Source: untravel.com
Bangkok Food Tour was founded in 2011 because of the passion for food and travel and has grown consistently. Bangkok is the street food capital. The amount and variety of street food you will find in Bangkok are uncomparable.
Now the thing is, how are you going to taste all of them? We know that is not possible, but this creates a fear of missing out on the best delicacies. And this is why you should book a tour with the Bangkok Food Tour.
Their tours are led by locals who know more about the place or are a frequent visitor to that place. They won't let you miss out on any of the best food in Bangkok. They will teach you how to eat Thai as Thais do.
Along with the delicious food, you will also be able to socialize with the amazing side of Thai with the localities. They provide tours from half-day to multiple days, whether walking or by tuk-tuk.
Little Adventures in Hong Kong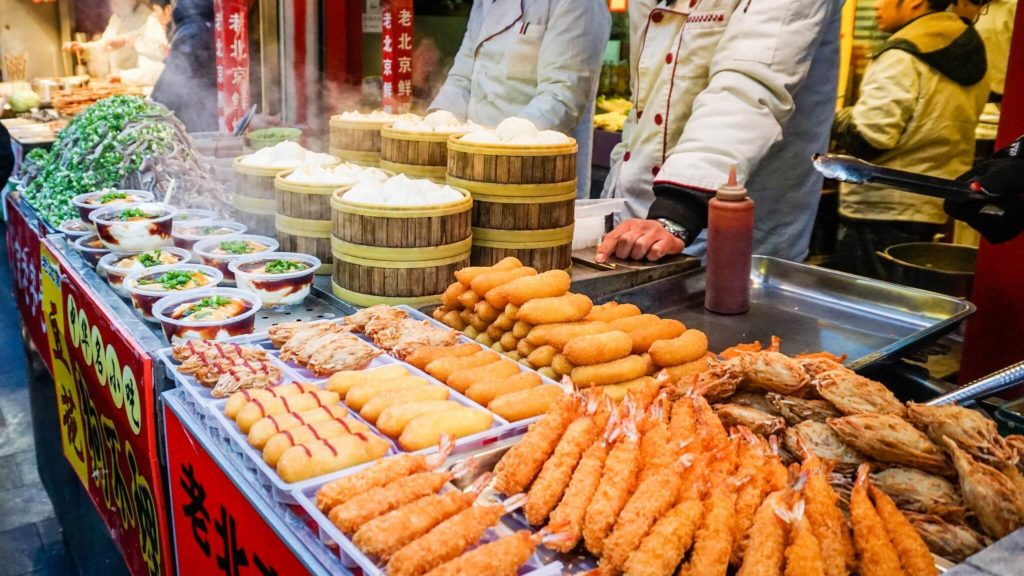 Source: wp.com
This food tour company was started in 2009 by Daissan McLane. The amazing thing is it wasn't to provide tours, but she randomly made a website for sharing her experiences of adventures in Hong Kong.
After people saw her experiences everyone started asking for help or a tour kind of thing to experience the best food in Hong Kong. This way she got an idea of letting people around the world know about the best things and delicacies of the city.
Now they are a team of five including journalists and culinary professionals, and they will lead you to the experiences of walking as well as food tours. They believe in one thing, and that is the small the group the more you can enjoy and explore, and who doesn't believe in that?
Everyone would prefer going with small groups and experience everything as a local. Rather than going with a group having a large number of people and feel left out or missing out. The best thing about Little Adventures in Hong Kong is it's tailor-made, or you can say personalized tours. Booking won't be made directly they will take time and connecting to you via email. Will learn about you and your interests so that they can provide the best food or walking tour.
Here are the Major Events 2019 UK in which the York Food and Drink Festival is very famous.
These were the three best food tours that you should definitely contact when you visit that city for the best culinary experience. For more tips related to travel, visit Travelila.