Walking in big cities like New York, you get lost between the big buildings and other infrastructure. But in the heart of Manhattan, you will find a beautiful flower district that's sure to make your heart happy. Flower Market NYC is hidden heaven in Manhattan's Chelsea. Currently, the Flower District has many stores on both sides of 28th Street between 6th and 7th Avenues.
For the tourists and city residents, it is a wonderful place. Whether it is a florist, retailer, wholesaler, home gardener, artist, or for someone who wants a bouquet – it is a perfect place.
If you want some flowers or bouquets for an occasion or for designing a home garden, the NYC flower market is the perfect place.
Even if you don't want to buy flowers, this place will impress you greatly. The blossom and the fragrance will really make you happy.
History Preview of the New York City Flower District
When it was first established, the flower market NYC was located on 34th Street, one of the busiest streets in the city, but was then relocated in the 1890s to its current location.
Once it has a neighborhood of more than 60 vendors, the number is reduced a lot from then, but some long-standing vendors definitely deserve a visit.
Stick to this blog to get all the details about the flower market of New York.
Flower Market NYC Basics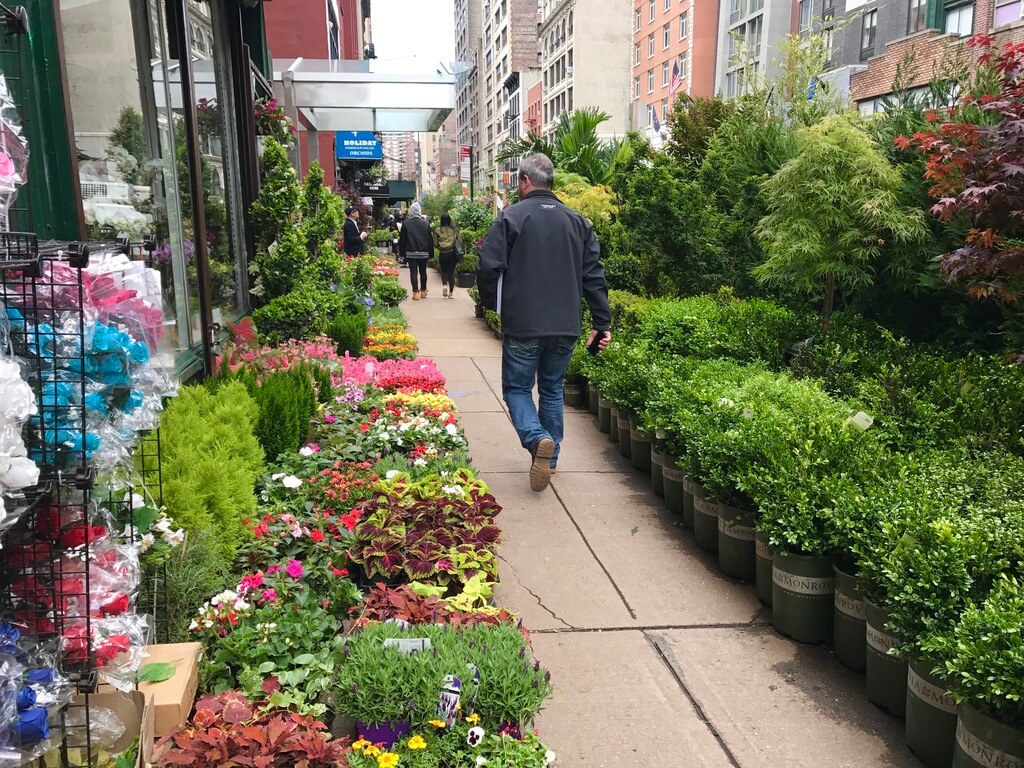 Source: girlintheyellowtaxinyc.com
The flower market hours are from 5 in the morning till noon.
The market's busiest season is the holidays; in summer, there are fewer people in the market.
Most of the stores can be found between 6th & 7th avenue of 28th street. There is a niche for each shop, there are some shops that are into selling artificial flowers, and there are some shops that sell orchids & trees.
If you really want to know the most about this flower market, you need to explore this beautiful market. You will love it!
Transportation to Reach New York City Flower District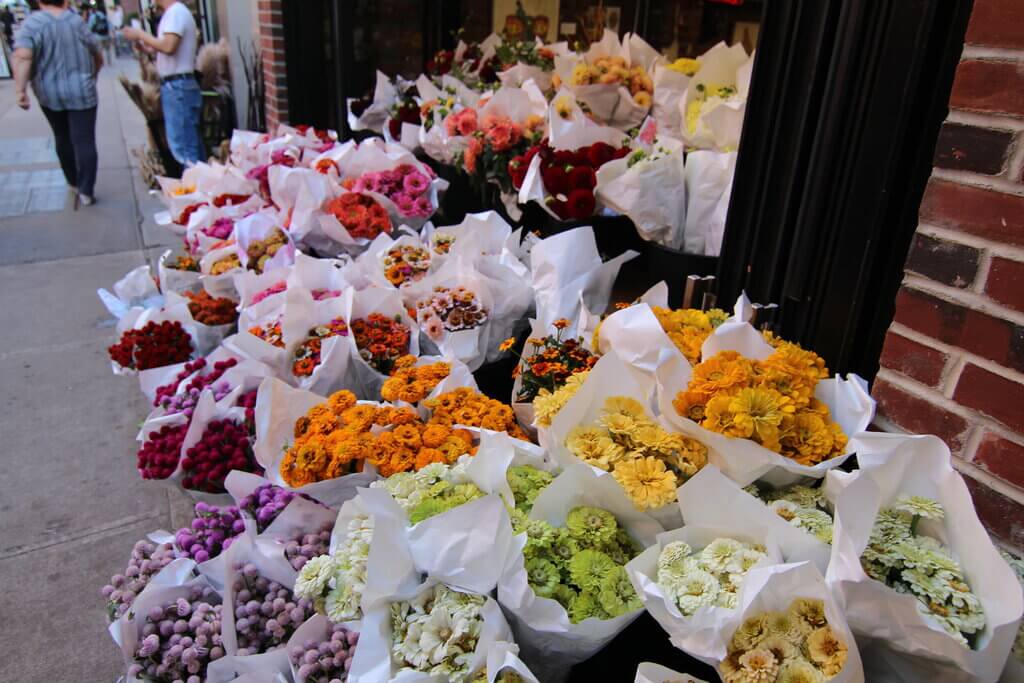 Source: squarespace-cdn.com
There are various ways to get to the wholesale flower market NYC. Here are some of the ways you can reach the market.
Subway
The nearest subway station is 28th street, where the yellow line (R, W) stops; it is a local stop. You can change from the express at 14th Street-Union Square or 34th Street-Herald Square (N, Q).
Bus
New York is a big city; thus, it has a large bus system that is good enough to travel through the entire Manhattan city.
Taxi or Car
Take to the intersection of 28th Street and either 6th Avenue or 7th Avenue. If you have a personal car, you need to find the nearest parking space and park your car over there. Later, you can move ahead and explore the market.
What Is the Best Time to Visit the New York City Flower District?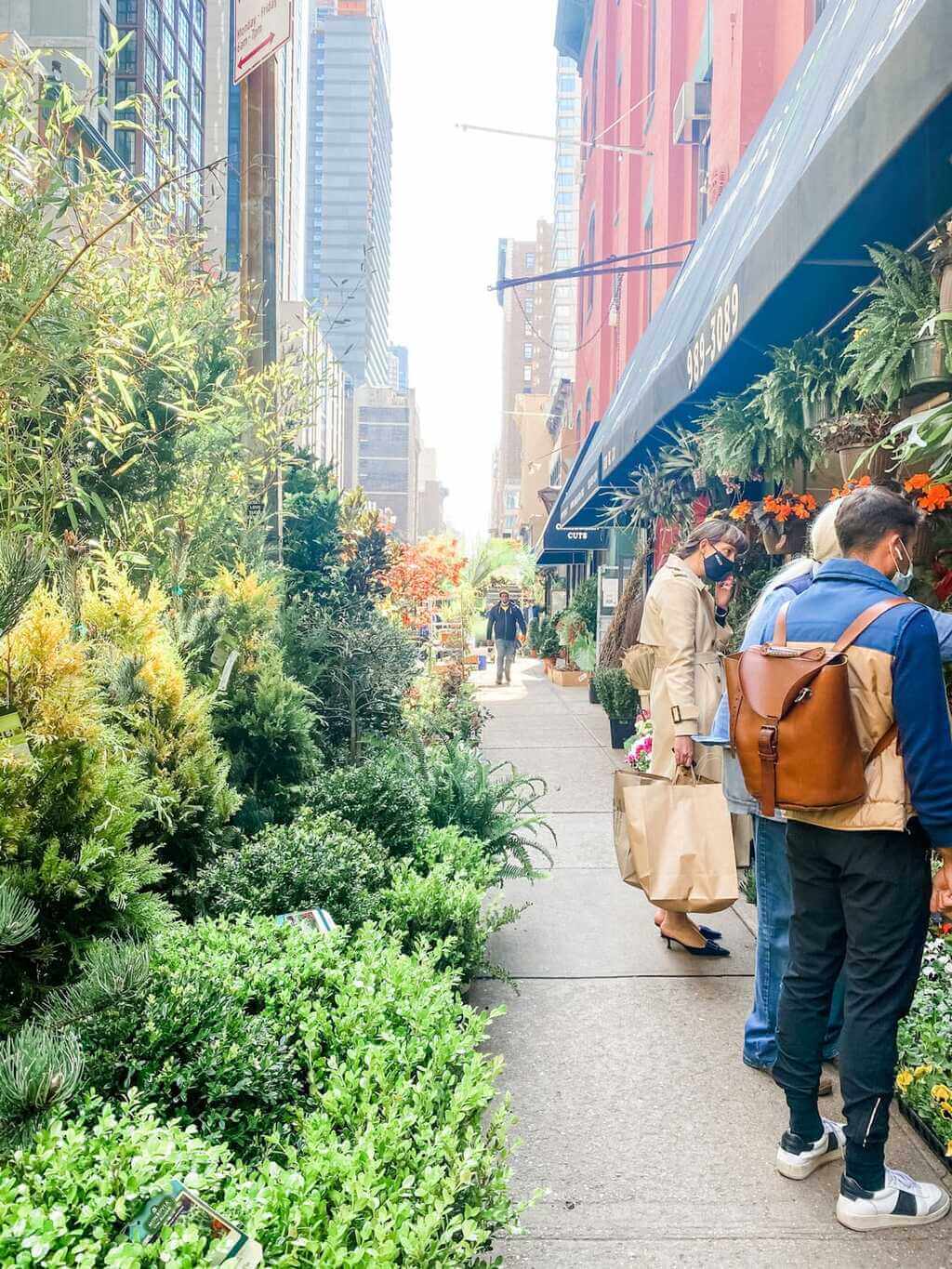 Source: mostlovelythings.com
The Chelsea flower market NYC is open throughout the year, but if we talk about the best time, it is – spring, which is from mid-march to early June. Also, the temperature during this time is good for roaming and exploring the market.
If we talk about the timings in the day, then the morning is the best time to visit the market from any day between Monday to Saturday; on Sundays, the market will remain closed. If we talk about NYC flower market hours, the vendors will start arriving and selling in the morning, around 8 to 9 am. Most of them will stay till 1 noon; few will be there till 5 pm.
If you want to enjoy it, then reach in the morning. The whole day is best for exploring and shopping, but the morning will give you a different positive feel and also due to the availability of more vendors in the morning.
Also Read: 20 Things to Do in New York at Night (Don't Miss)
What to Keep Your Eye on at the Nyc Flower District?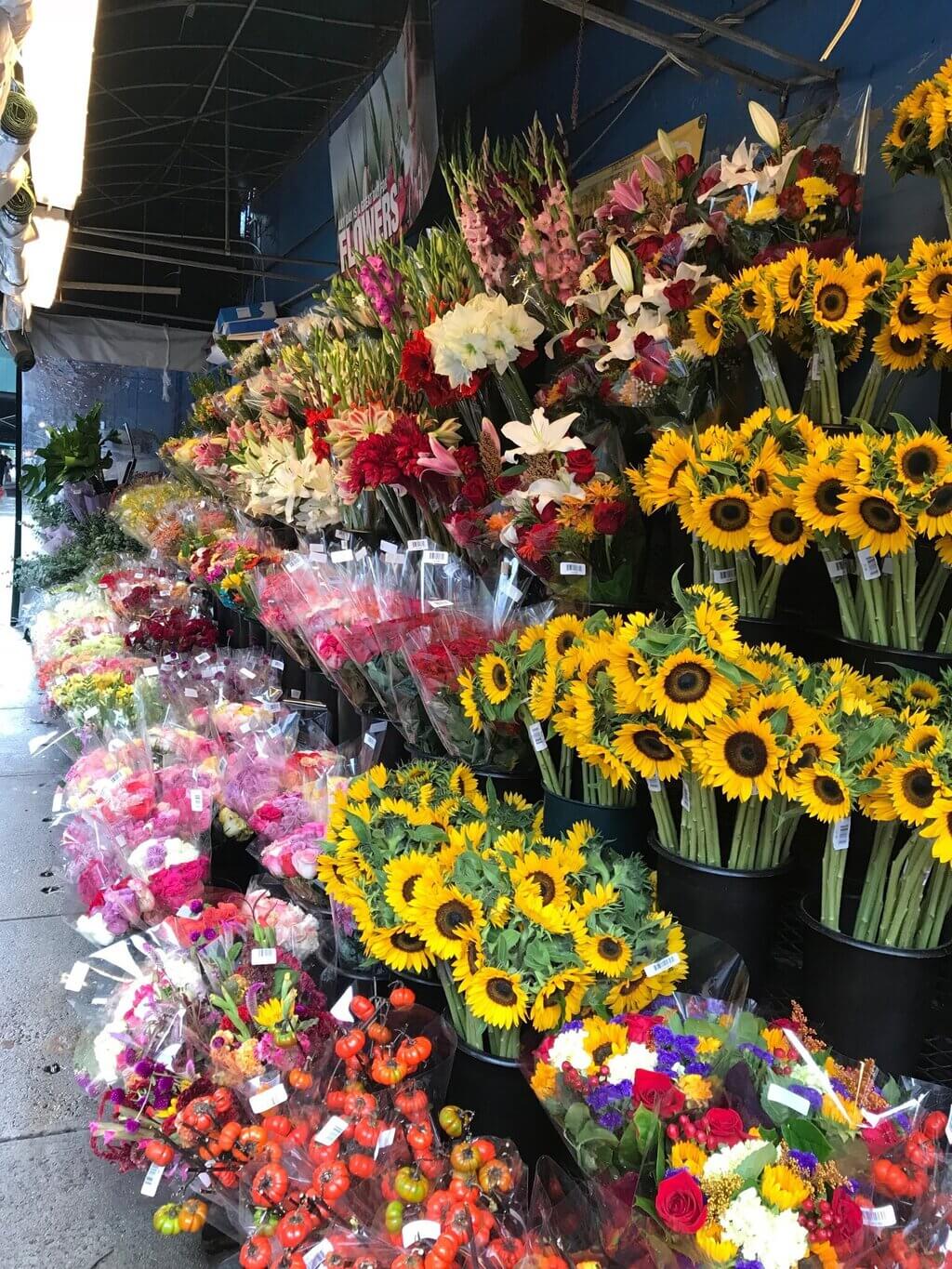 Source: twimg.com
It solely depends on what your purpose is for visiting the market, what attracts you, and what catches your feeling.
If you come to the market to buy flowers or trees for a long-lasting period, you must choose some orchids, fig-trees, or succulents, which are very popular. You can also take a look at Dutch Flower Line if you want unusual and rare flowers.
You can also choose bright colors and unique textures.
Before visiting the market, keep all your requirement ready so when you visit the market, you know exactly where your eyes should be.
Does the Season Affect the Flowers' Availability?
The answer is – Yes; it will affect the flowers' availability. The plants & flowers have particular seasons when they grow.
When obtaining a particular sort of flower, it is difficult to have a 100% guarantee due to weather and temperature fluctuation, customs, bugs, and more.
NYC Flower Market Trends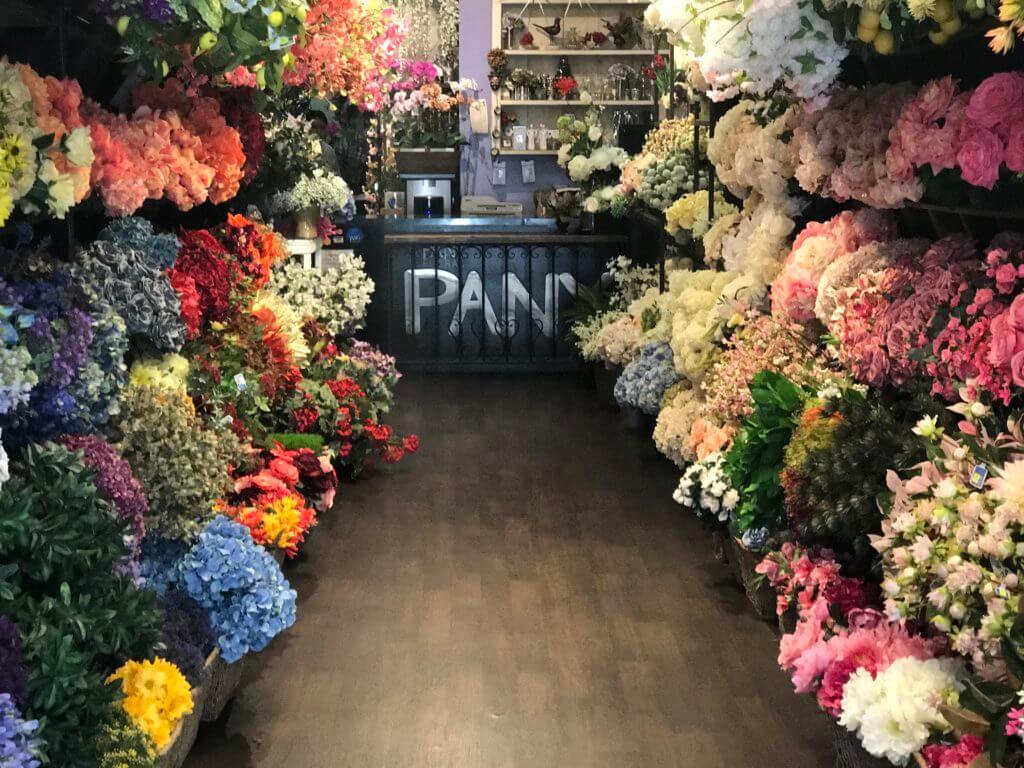 Source: girlintheyellowtaxinyc.com
There is a huge trend in tropical-themed flower arrangements. Brands like Ovando and Metaflora NYC are all focused on the Caribbean flower craze, which includes anthurium, wild protea, banana leaves, and fun-colored orchid leaves.
There are many more trends that you will know when you start exploring the market.
Interesting Facts About the Flower Market
Fun facts about the flower market:
The flower market in NYC has existed for more than 100 years

The shops in the markets start opening from the 5 am

Some shops in the market are only into the wholesale selling

You will get a huge variety of flowers in the market

Many locals & tourists visit this place every year
Is Flower Market Worth Visiting?
The flower market has a brief history and is one of the best places in the city. It is definitely a place worth visiting.
You can also talk about this amazing place in front of your friends about this place because this is such a good place!
You will really have a good time at the Flower Market NYC!
Best Flower Shops in the Flower District
Here is the list of the best flower shops in the flower district:
1. Lasting Art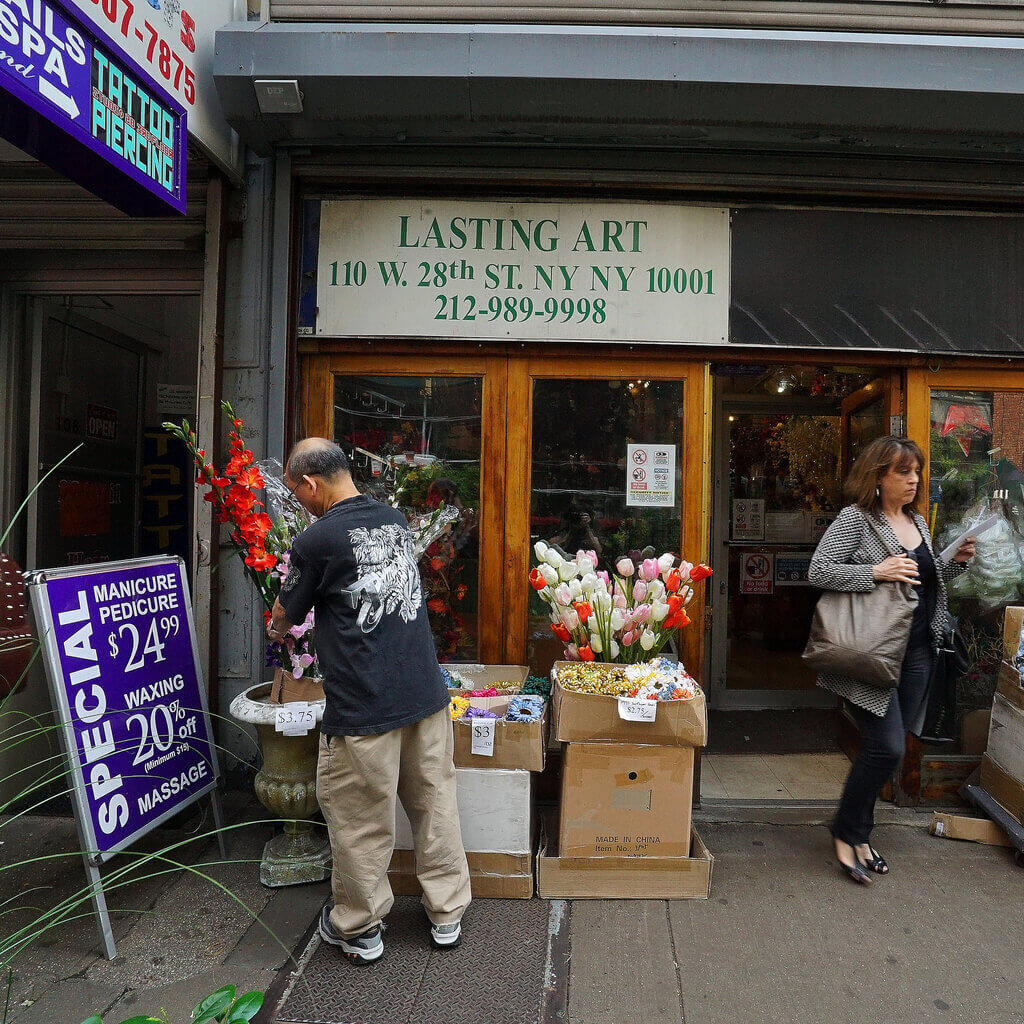 Source: nyt.com
Lasting Art is a well-known store in the flower market. It is also recognized by New York Times and called a "fantasyland". There are no real flowers here, yet you can find almost everything you need to decorate your home or garden.
Do visit this place for artificial flowers, fabrics, and art supplies.
Location: New York, NY 10001 110W. 28th street.
Timings: 8 am to 4:30 pm from Monday to Saturday
2. Ode à la Rose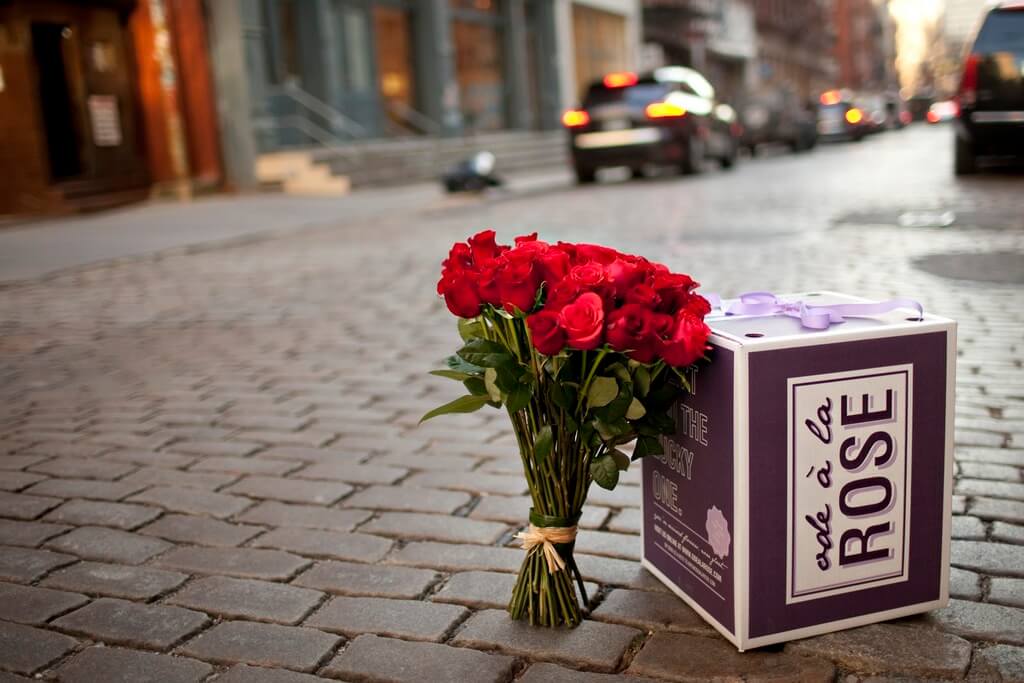 Source: blogspot.com
This is the perfect place for you if you are looking for elegant bouquets focusing on roses.
It is a French shop that makes bouquets in the French way, with elegance.
They have stores in New York, Chicago, and Philadelphia. Not only this, but they also deliver their items in more than 15000 cities in the Northeast and Midwest of the US, so they can also deliver the flowers home.
Location: New York, NY 10001, 120W. 28th Street.
Timings: 9 am in the morning to 6 pm from Monday to Friday and 10 am to 3 pm on Saturday.
3. Jamali Floral & Garden Supplies
Source: timeout.com
This shop is the one-stop solution for all your home and garden needs. It is a big store with a wide range of decorative items for the garden. You can shop for Vases, silk flowers, imitation succulents, potted plants, candles, seasonal decorations, and much more decorative things for your home.
Location: New York, NY 10001, 149 W, 28th street
Timings: 6:30 am to 5 pm from Monday to Saturday.
4. Tropical Plants and Orchids, Inc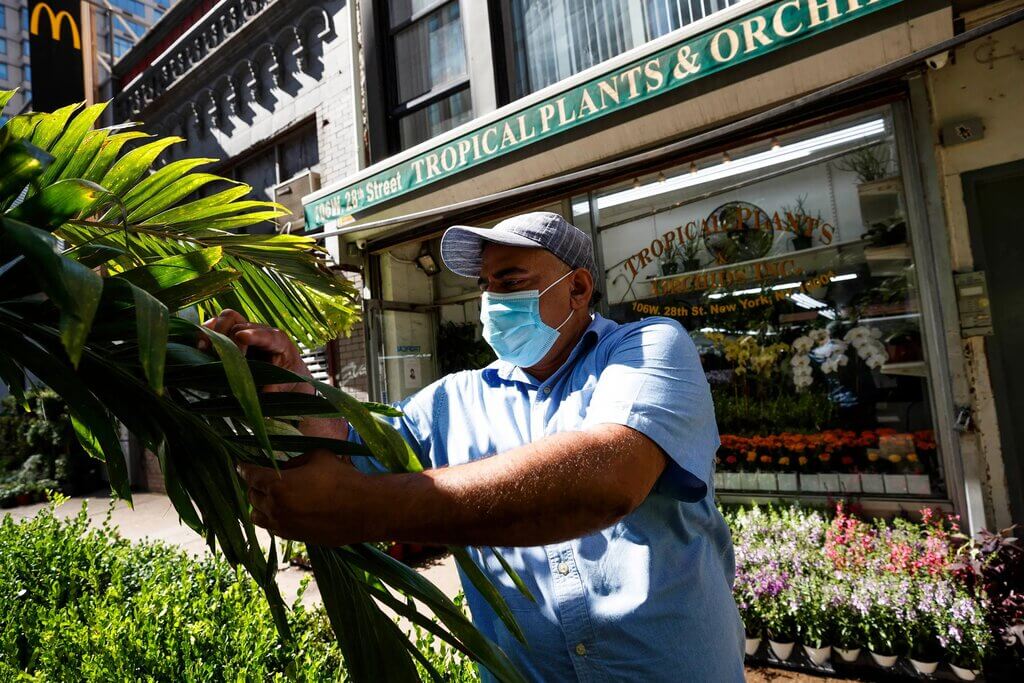 Source: nypost.com
If you want plants and flowers specifically, it is the right place. The store has a wide range of indoor and outdoor plants, such as orchids, succulents, cactus plants, and other exotic blooms.
You will get some of the most beautiful & colorful flowers in New York at this store.
They also guide in events, landscaping, and design.
Location: New York, NY 10001, 106 W. 28th street
Timings: 6:30 am to 5:30 pm from Monday to Saturday and 9 am to 5 pm on Sunday.
5. Gabriela Wakeham Design for Flowers
It is the best place for modern and high-end flower arrangements. The store is upstairs, far from the noise of the street.
The shop has some of the best boutiques having some of the finest designs. Many people consider it one of the best stores in the market.
Location: New York, NY 10001, 120 W. 28th street
Timings: 8 am to 6 pm from Monday to Friday and 9 am to 1 pm on Saturday.
Final Thoughts
At last, we would say that the NYC flower market is an amazing place in the heart of Manhattan. There is everything for the home and flower decoration.
If you are a tourist in the town, you should definitely visit the flower district, whether you want to shop or not. You will get an amazing experience, which is definitely worth your time!
For more updates on the tourism industry, visit Travelila.