If you want to spend your vacation learning about history, exploring the outdoors, or lounging on a beautiful beach, the southeast is the destination for you. Vacation spots in the southeast stretch from Virginia to Florida and from the Atlantic Ocean west to the Mississippi River. The locals are welcoming and friendly toward visitors, and you can't beat the warm and sunny year-round climate.
The southeast offers something for everyone. From Asheville's historical sites to Orlando's family-friendly vacation spots to the secluded beaches of South Carolina's Dewees Island, ideal for a couple's retreat, there are attractions for you to enjoy year-round.
1. Asheville, NC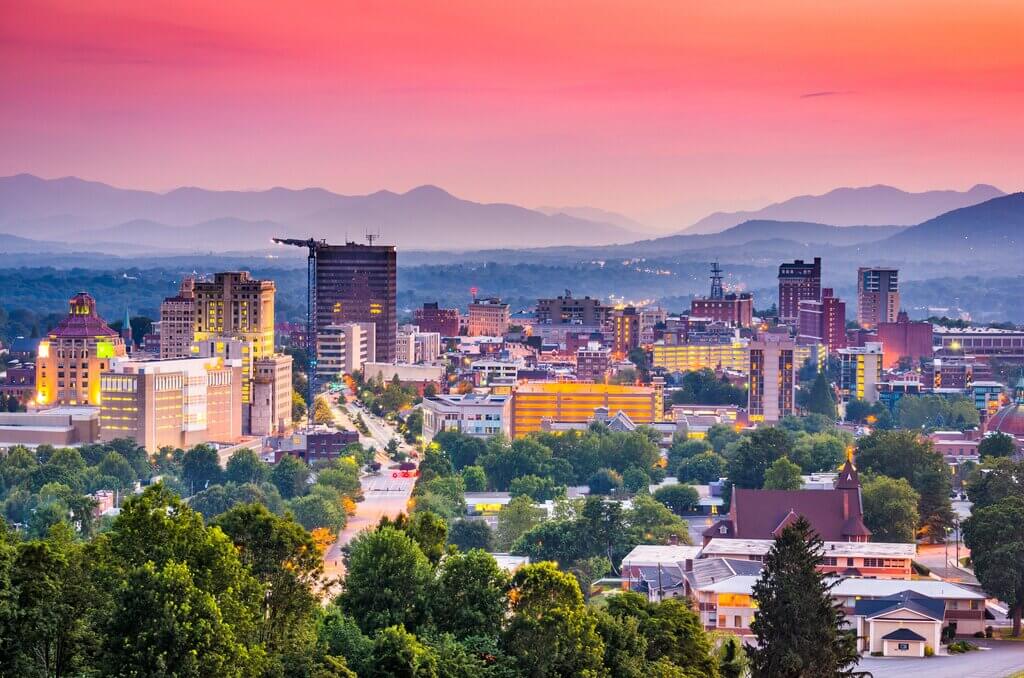 Source: cloudfront.net
Asheville is the perfect mountain getaway, nestled in the Blue Ridge Mountains and close to the Blue Ridge Parkway. You can visit some of the oldest and highest peaks in the country, including Mt. Morris and Grandfather Mountain. Outdoor enthusiasts can find plenty of hiking, biking and horseback riding trails in the area. You can also enjoy birding and look for other native wildlife.
The Blue Ridge Mountains are home to many picturesque waterfalls near Asheville. You don't have to hike all day to find them; many are located on family-friendly trails of two miles or less. The most popular waterfall, Looking Glass Falls, and the tallest waterfall, Whitewater Falls, are both less than a one-mile hike into the Blue Ridge Mountains.
If you're not an outdoorsy person, take a drive along the Blue Ridge Parkway in the fall to enjoy the beautiful foliage along the scenic route. Visit downtown Asheville and explore their eclectic boutiques, wellness spas and restaurants. Asheville's growing craft beer scene is sure to please any beer drinker, with over 100 local brews on tap throughout the city.
There are plenty of historical sites to visit in Asheville. Biltmore Estate is a 250-room house on over 8,000 acres, originally built for the Vanderbilts in 1889. You can tour the historic home, gardens and nearby Biltmore Village modeled after old villages in England.
There's something for everyone to enjoy in this mountain town located in western North Carolina.
2. Orlando, FL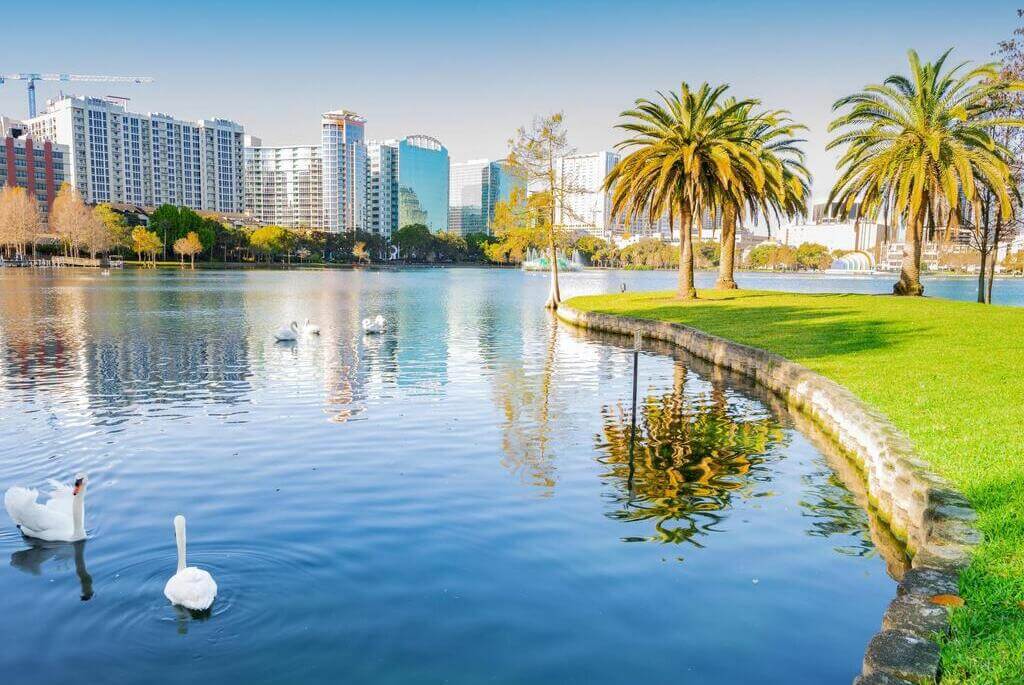 Source: windows.net
Orlando has more to offer than theme parks. Walt Disney World, Universal Studios and Legoland make for great vacations, but you're not limited to adventures inside the parks. Orlando has professionally designed golf courses minutes away from the theme parks, including Arnold Palmer's Bay Hill, which hosts PGA games every March.
If shopping is more your style, Orlando offers two unique shopping experiences at The Florida Mall and The Mall at Millenia. The Florida Mall is the largest in central Florida, offering shoppers everything with their 250 retailers and dining options. You'll find luxury boutiques and high-end brands at The Mall of Millenia, featuring bilingual staff and concierge services like valet parking and package check.
Orlando doesn't go to bed when the parks close; it also has a vibrant nightlife. You can find special events at comedy clubs, bars and fine dining establishments. Downtown Orlando's Wall St. Plaza hosts block parties every weekend in the courtyard between their seven clubs.
Located in warm and sunny Florida, Orlando is a great vacation spot year-round, whether you're planning a family getaway, want a weekend golf trip for just the guys or looking for a place to celebrate a bachelorette party.
3. Charleston, SC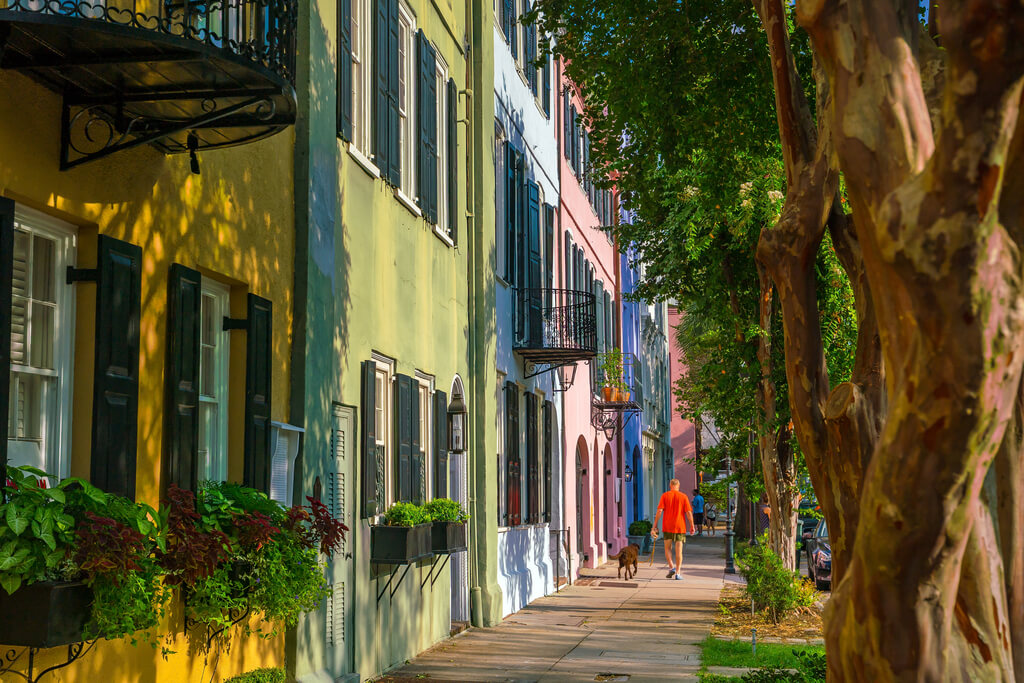 Source: spherion.com
For a vacation that offers crystal clear beaches, tons of southern charm and a killer culinary and craft brew scene, you have to visit Charleston. This South Carolina town has just what you need for a unique, relaxing vacation.
Take a guided tour of historic downtown Charleston or go for a horse-drawn carriage ride to see the sights. You can learn about the history and architecture of local century-old homes, gardens and parks. Military history buffs can visit Fort Sumter or the WWII aircraft carrier USS Yorktown.
Foodies will love exploring Charleston's innovative restaurants and craft breweries. You can find restaurants featuring all local seafood, southern style dining and international cuisine among Charleston's fine and casual dining scene.
Leon's Oyster Shop, Chez Nous, Lewis Barbecue and Hannibal's Kitchen are just a few of the top restaurants Charleston has to offer. With hundreds of restaurants and over 30 breweries in the Charleston area, you'll be able to find a great night out no matter your preferences.
If you love to get outdoors, the beaches and golf courses in Charleston won't disappoint. Their beautiful beaches are just a short drive from downtown Charleston over the intercoastal waterway, with five towns spanning over 60 miles on barrier islands.
Family-friendly Folly Beach is located just eight miles from Charleston and offers visitors plenty of water activities to enjoy like water skiing and surfing. It's home to Morris Island Lighthouse and some of Charleston's only oceanfront restaurants.
Folly Beach has a great pier for people-watching and fishing, with over six miles of beach access for residents and visitors. Some visitors even become residents, loving the low-key lifestyle and finding available Folly Beach homes for sale.
If you're looking for a quiet beach escape, consider spending your time on the more private, residential beach town of Dewees Island. This residential community is 11 miles north of Charleston and is only accessible by ferry or boat. No cars are allowed on the island, though you can use motorized golf carts for transportation.
You'll find undisturbed natural woodlands and dunes among Dewees Island's 2.5 miles of beach. The island was designed to preserve the nature it was built around, so you'll find many native species of birds, fish and other marine life during your stay.
Golf lovers must visit Kiawah Island. This island boasts 10 miles of beaches and is the top-ranked golf course in South Carolina. The Kiawah Island Golf Resort is home to Ryder's Cup and PGA events, including the 2021 PGA Championship. You can play a round of golf while listening to the waves crashing onshore.
Also Read: Top Affordable Travel Destination for 2021 And Upcoming Vacations
Pick the Southeast for Your Next Vacation
When it comes to vacation spots, you just can't beat the southeast. Its climate offers year-round warm weather so that you can enjoy outdoor activities no matter the season. You can go hiking or golfing or visit a theme park in the middle of winter.
The southeast's unique culture and history are fun for the whole family to explore; letting you learn something new on your vacation. You can indulge in local cuisine, shop at local boutiques and always find new activities to enjoy. When you're planning your next vacation, think about visiting Asheville, Orlando or Charleston.