There is a reason why Puerto Rico is one the best places for vacation. With its rich tropical vibes, and nature's tranquillity, it brings you closer to the island's culture and Taíno heritage. Though being small in size, it offers an immense bounty of one-of-a-kind experiences. Rich culture, exceptional food, pristine beaches, majestic mountains, relaxation, adventure — you will find all of these fun things jam-packed together into one sun-kissed Caribbean paradise. Let's see things to do in Puerto Rico.
If you are looking forward to spending this year's vacation in Puerto Rico, get ready to enjoy a complete package of peace and fun. I have come up with the following article that covers all the fun things to do in Puerto Rico. Explore the insights of the article to know about the place.
Things To Do in Puerto Rico:
Whether you are a nature lover or are excited about life's thrilling adventures, you will find it all right in one place- Puerto Rico. While you are planning to visit the place, don't miss out on any of the fun options that you can enjoy. Snag a few days on the beach on a trip with this huge list of fun things to do in Puerto Rico.
1. Go To Flamenco Beach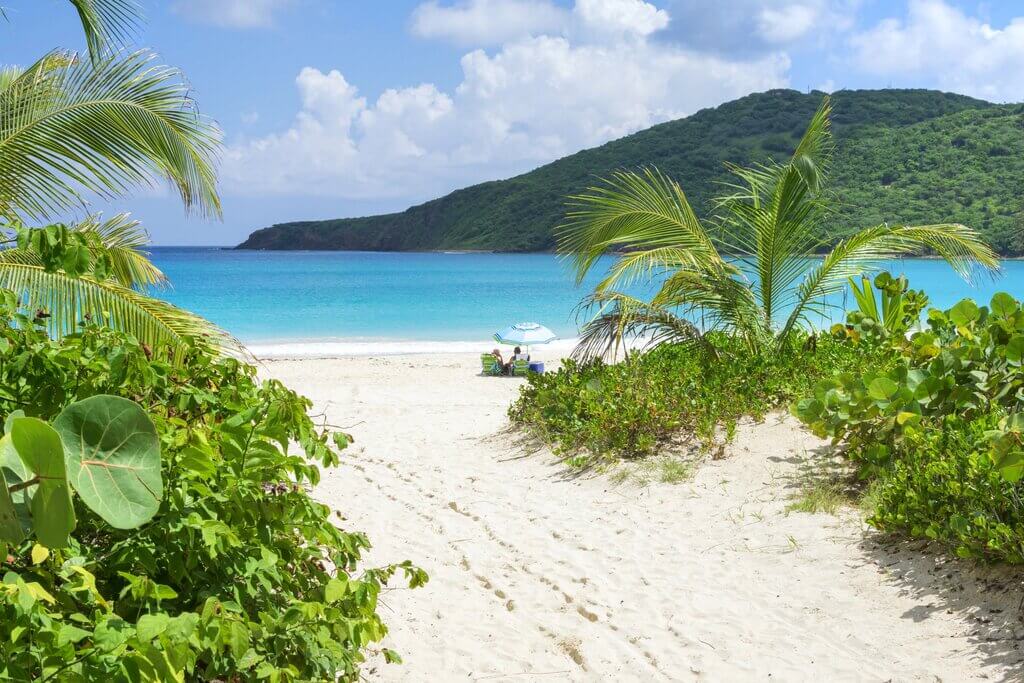 Source: expedia.com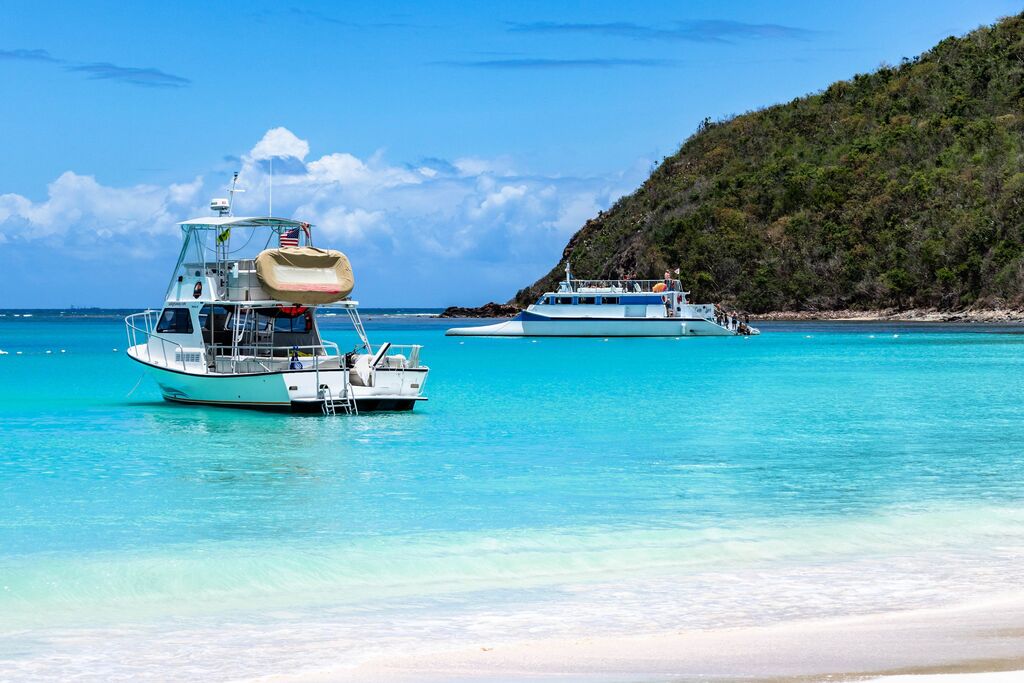 Source: pinimg.com
Beaches are the essence of any vacation holiday. Enjoy Flamenco Beach during your visit to Puerto Rico. It is a tropical paradise for any first-time visitor. It offers white sand and blue water that shimmies on the horizon. The place also boasts various tourist stations where you can rent equipment for things like snorkeling, scuba diving, lifeguards, food kiosks, volleyball nets.
2. Go To Castillo San Felipe del Morro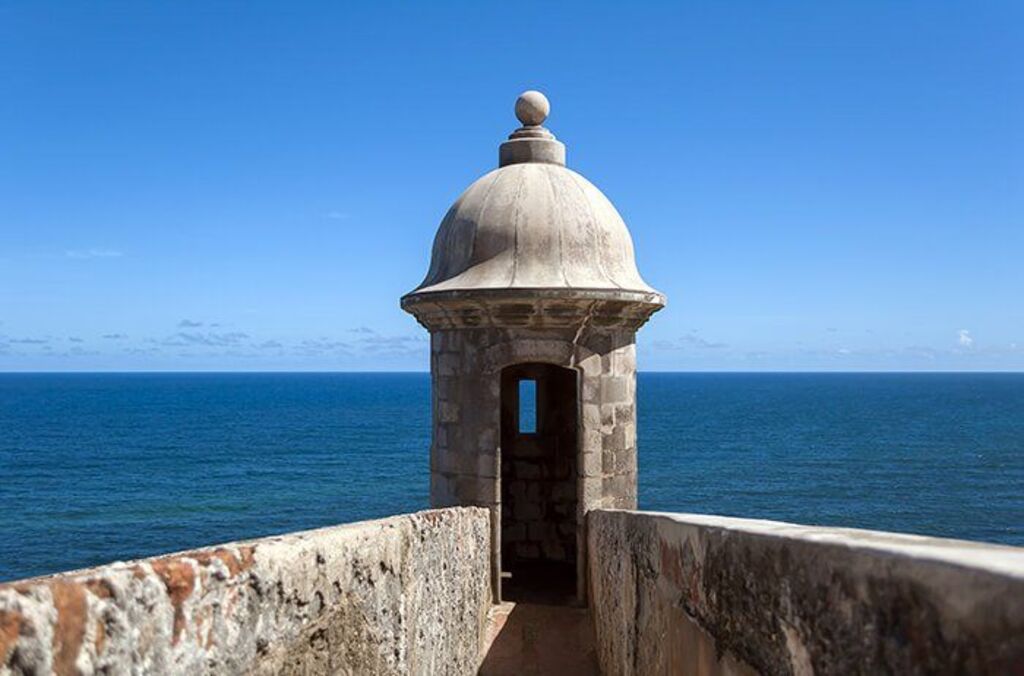 Source: pinimg.com
Source: getyourguide.com
Beaches of the Caribbean have a bloody history of conquest. Therefore in the 16th century, everyone was fighting for a piece of the New World. The Castillo San Felipe del Morro which is also known as El Morro by the locals was built in Puerto Rico in the 16th century and has an entire assembly of cannons, turrets, bunkers, sentry towers, and lighthouses because of its history.
To visit the place is now one of the best San Juan Puerto Rico things to do. Now it is a great tourist attraction where adults click pictures and children play hide-and-seek in the hidden nook of the great stone Caritas and create a lot of memories. It is a perfect place for a family to fly kites together on the grass. Also, you can enjoy a variety of local food at Castillo San Felipe del Morro.
3. Visit The Pork Highway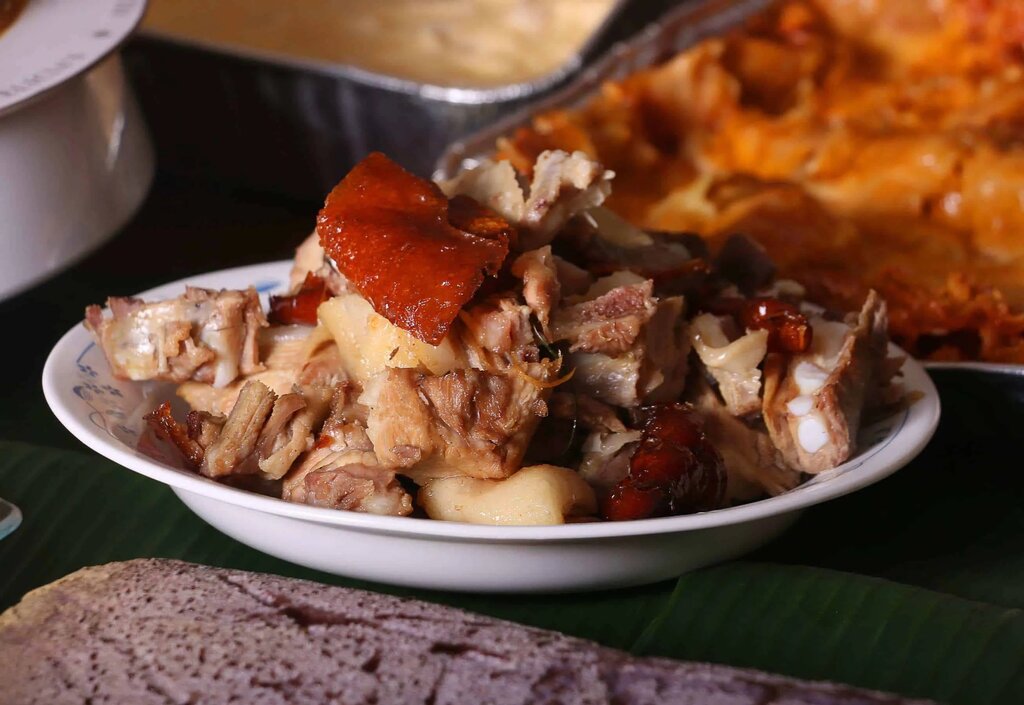 Source: madmonkeyhostels.com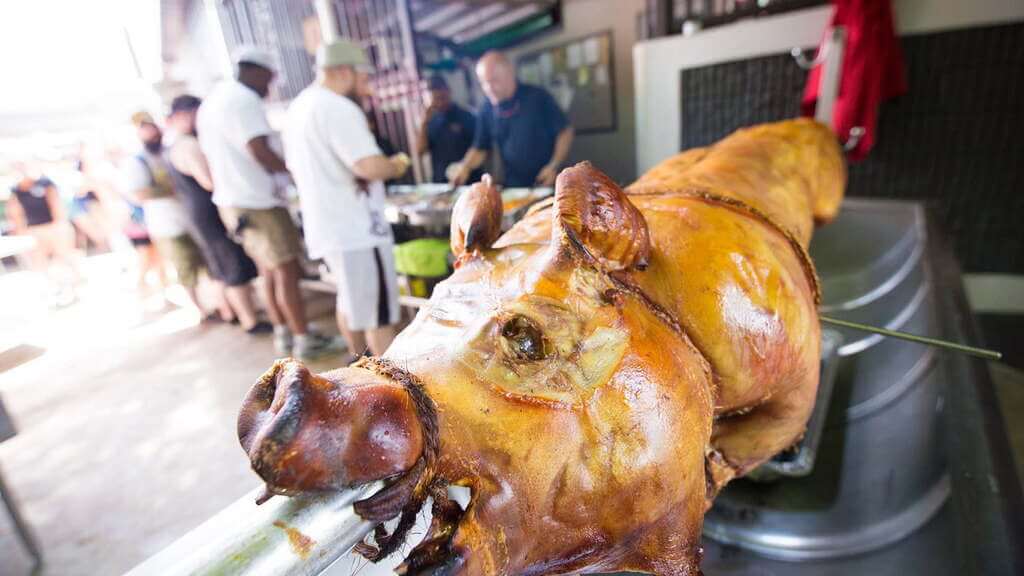 Source: themanual.com
If you love food and a festive atmosphere then The Pork Highway is the perfect place for you. Here you can enjoy the real food of Puerto Rico and it is always loud and crowded. It is one big block party where you can make a dozen friends. The official name of Pork Highway is La Ruta del Lechón and it is a three-mile stretch of road where each eatery specializes in pork.
If you are in Puerto Rico then you gotta try the special dish called lechón. It is an entire pig roasted with a blend of sauces and spices which is the main attraction of the highway. But if you do not want to have lechón then this Highway also offers other items like morcilla (blood sausage) or Arroz con gandules (rice and beans), or you might be tempted by various stews, sandwiches, casseroles, and veggie dishes.
4. Enjoy At Toro Verde Adventure Park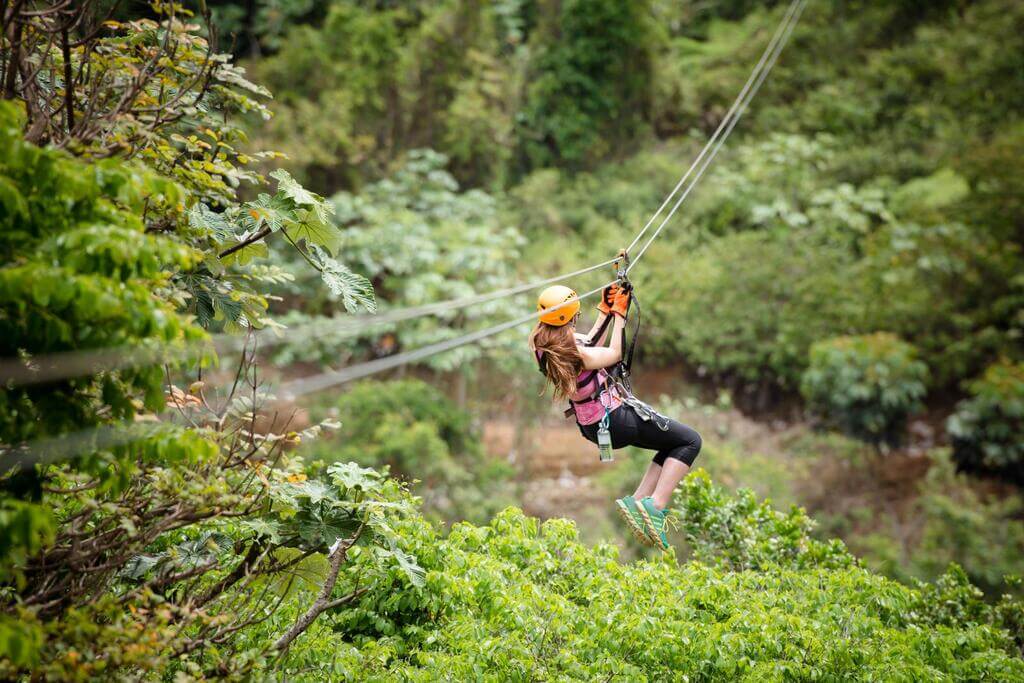 Source: discoverpuertorico.com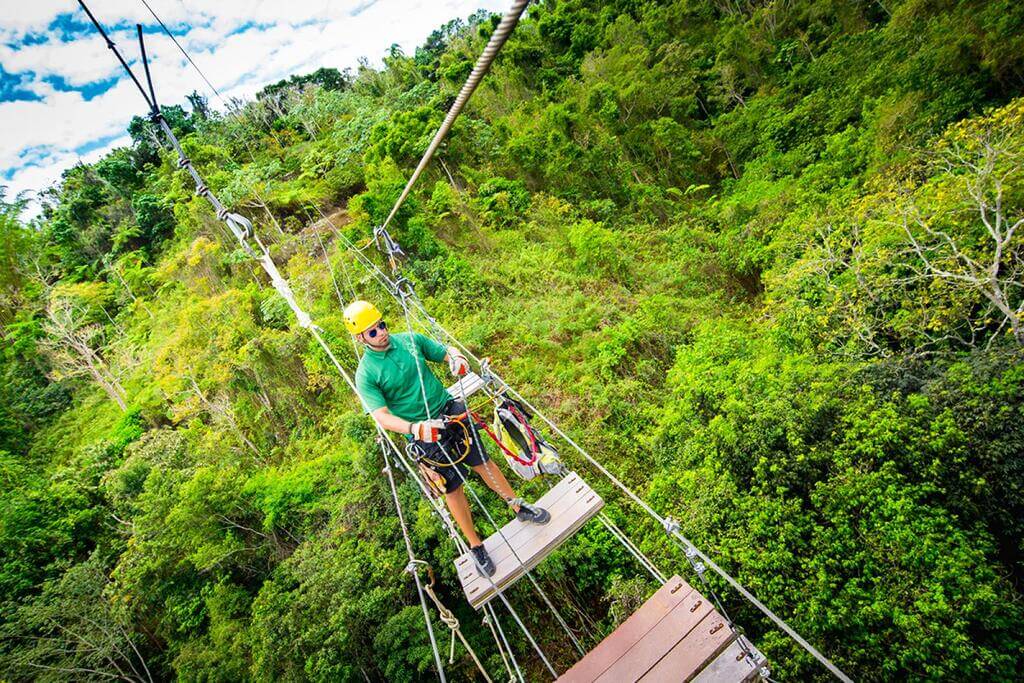 Source: discoverpuertorico.com
If you like adventure and fun then just have a trip to the Toro Verde Adventure Park in central Puerto Rico. It's just the perfect place to have fun and adventure, it's exciting and breath-taking at the same time where you can have the best time. It includes "The Beast" which is the longest zipline in the world and is listed in the Guinness Book of World Records.
The park also offers rope courses and rock climbing challenges where you can create breath-taking experiences. I like "Escape If You Can" which is an exciting course that offers everything from ziplining to rappelling down a rock wall. It is the best place for the thrill seeker.
5. Go To Guanica State Forest and Reserve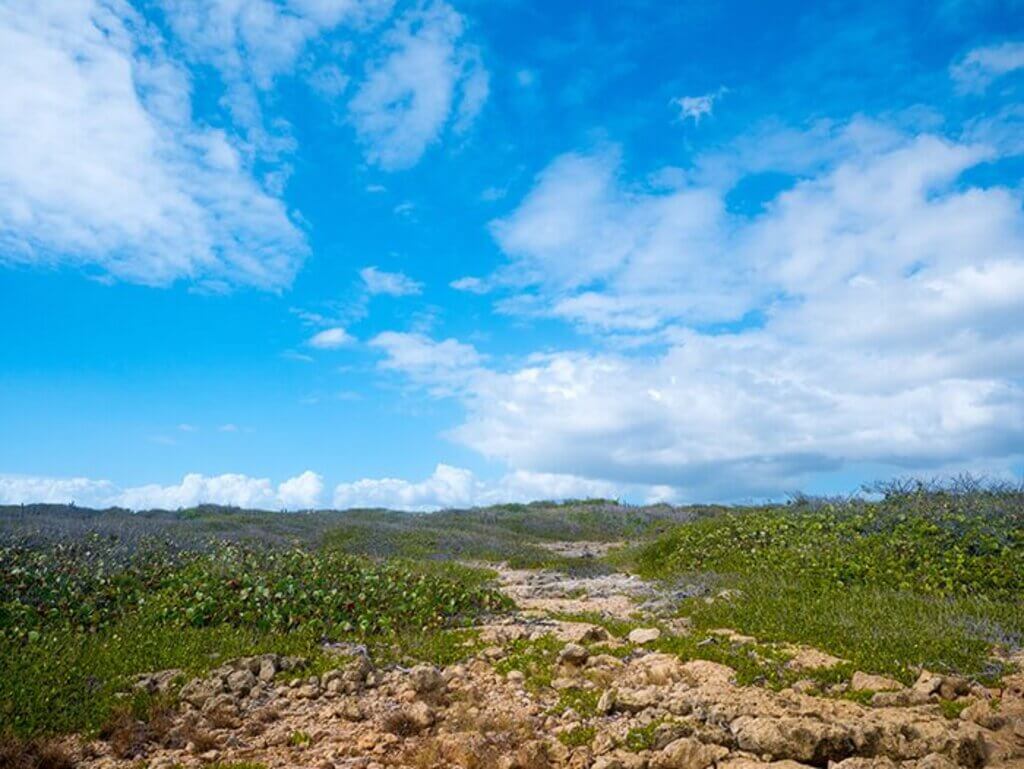 Source: busytourist.com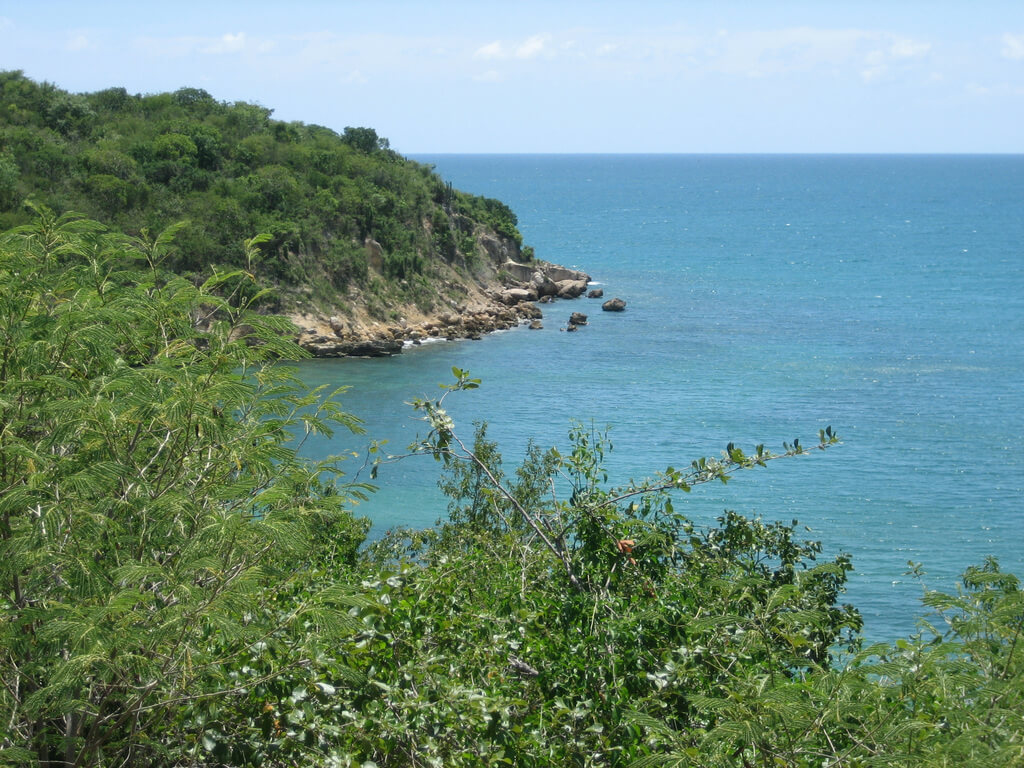 Source: wikimedia.org
If you are a nature lover, a trip to Guanica state forest and biosphere is a must. It is one of the unique fun things to do in Puerto Rico. Located within the rain shadow of the mountainous landscape, it is a dry forest. The place features beautiful nature reserves with rocky cliffs, a craggy appearance, and dry fields of cactus-like shrubs. The best time to visit the biosphere is early morning and late evening to enjoy a moderate climate.
6. La Guancha Boardwalk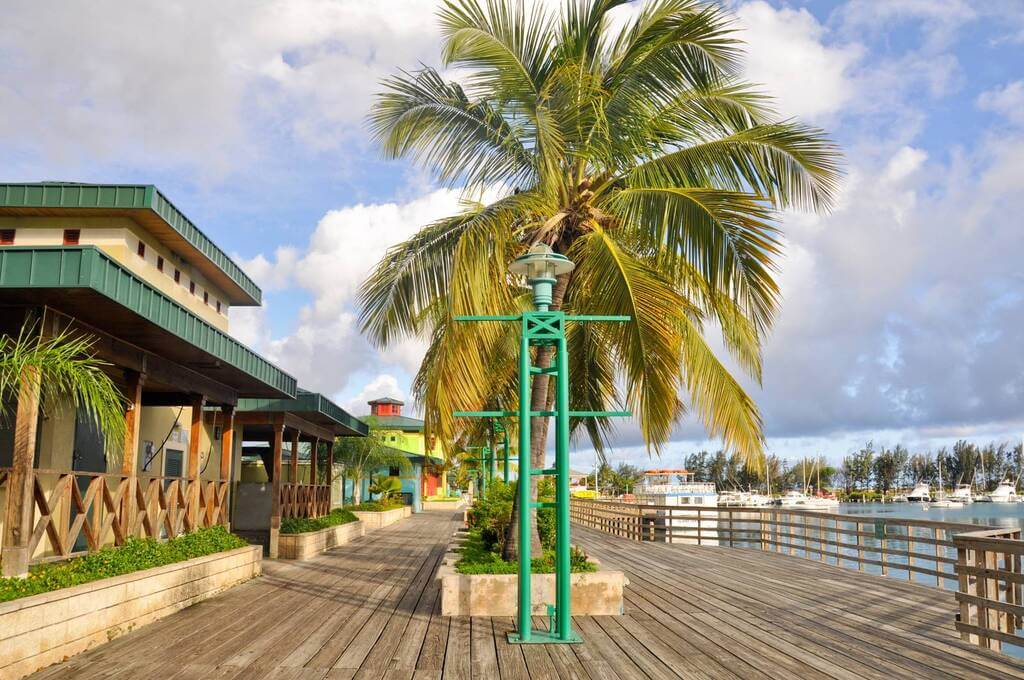 Source: travelstories.gr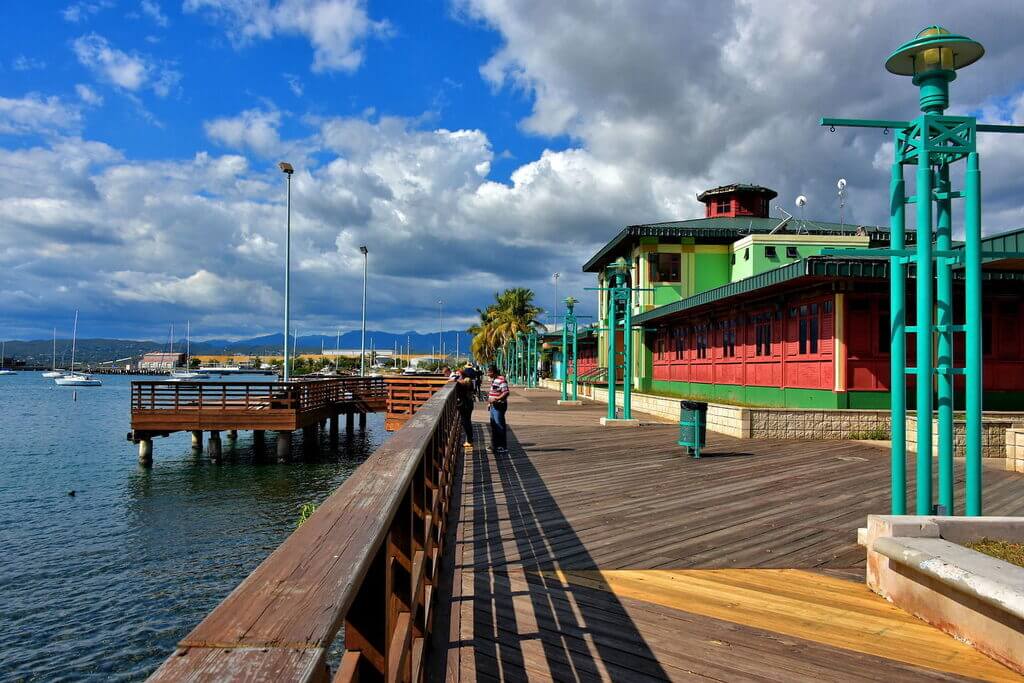 Source: netdna-ssl.com
Whether you like munching on ice while strolling down the beach or like playing arcade games, you can enjoy it all at La Guancha beach. It is one of the best places to visit for your vacations that faces the Caribbean Sea. The place is fun and full of bars, cafes, and restaurants.
Play games at the arcade, watch sidewalk artists working their magic, or join outdoor jam sessions with a street band. Also, you can rent a pedal boat to go on exploring in the water. Don't miss La Guancha during your visit to Puerto Rico.
7. Visit Cemi Museum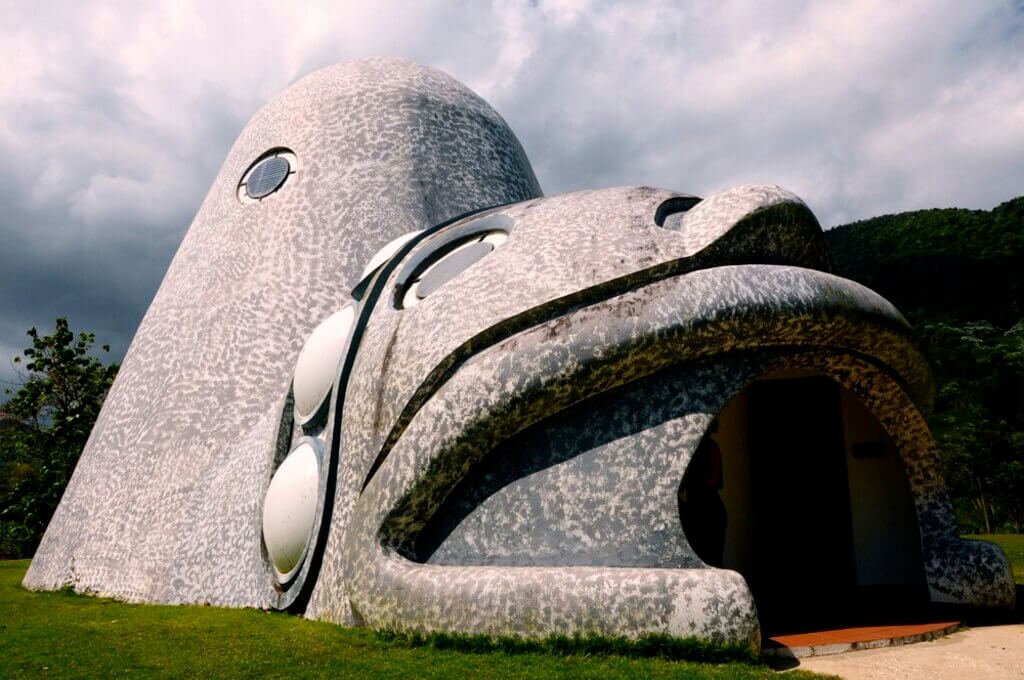 Source: wikimedia.org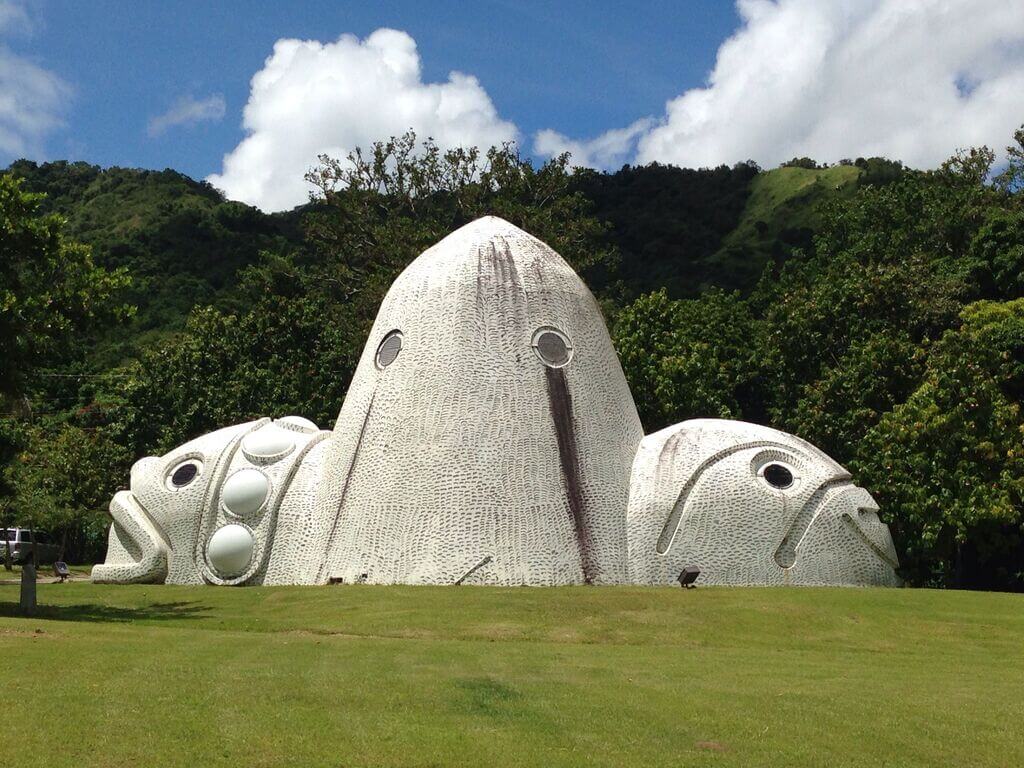 Source: pinimg.com
It is an artifact of great significance in Puerto Rico. It refers to deities of indigenous people and the spiritual objects that represent them. The place features all kinds of faces and forms. The common ones include animal-like; they are created with reverence.
The building is shaped like a Cemi with front doors open in the mouth. Moreover, you can walk through the face and enter into a humpbacked frog-shaped body. Some uncommon things in the museum also include carved tongue depressors, gigantic stone God from hundreds of years ago, and much more.
8. Go To Rincon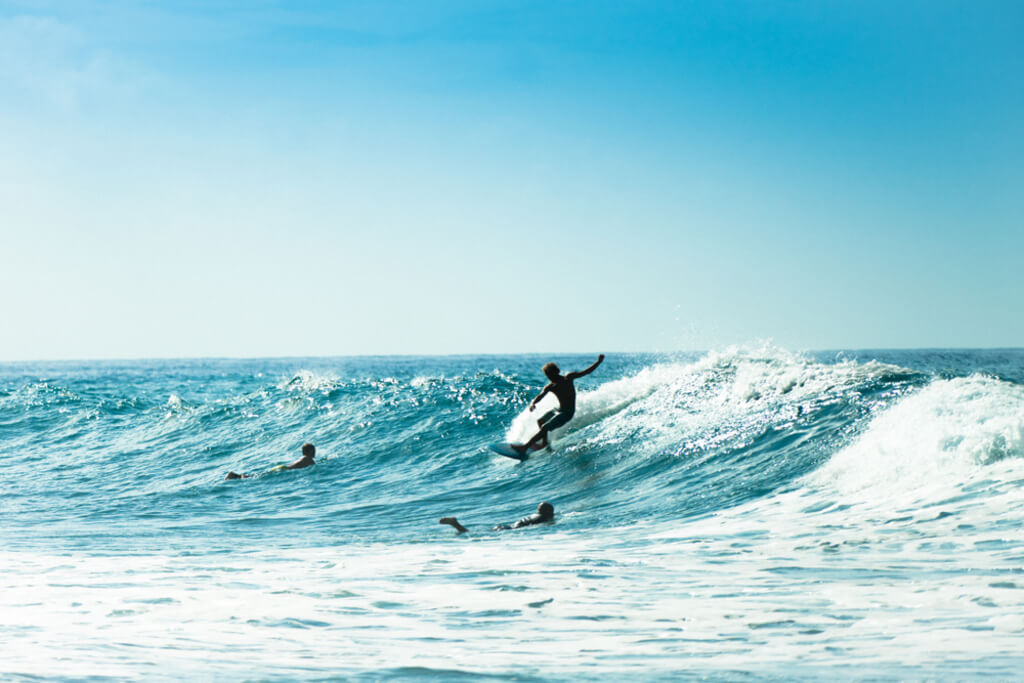 Source: seeker.io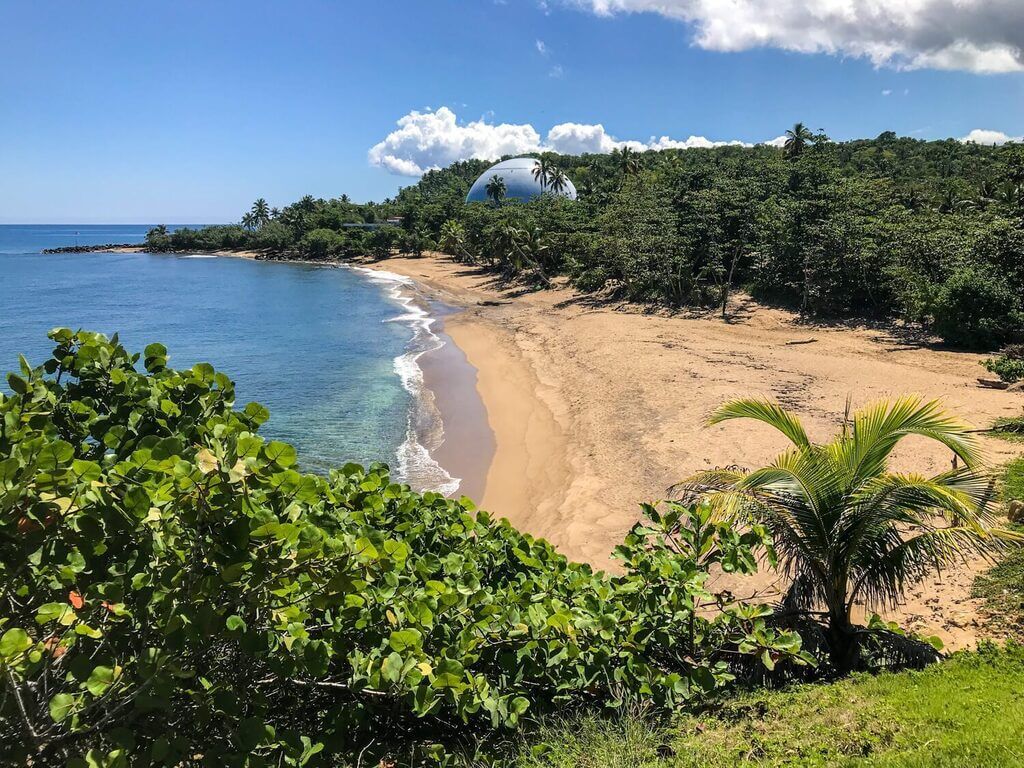 Source: globotreks.com
The word means corner in Spanish and the city is tucked in the northwestern corner of Puerto Rico. If you like to wander off the beaten path, this is going to be your favorite pick. The place is famous for surfing and you can also observe the annual migration of the humpback whales here.
Rincon isn't one of the boisterous places of Puerto Rico but is peaceful and calm. Enjoy your ideal vacation with this tropical gateway without the noise and traffic of a tourist town.
9. Enjoy At Charco Azul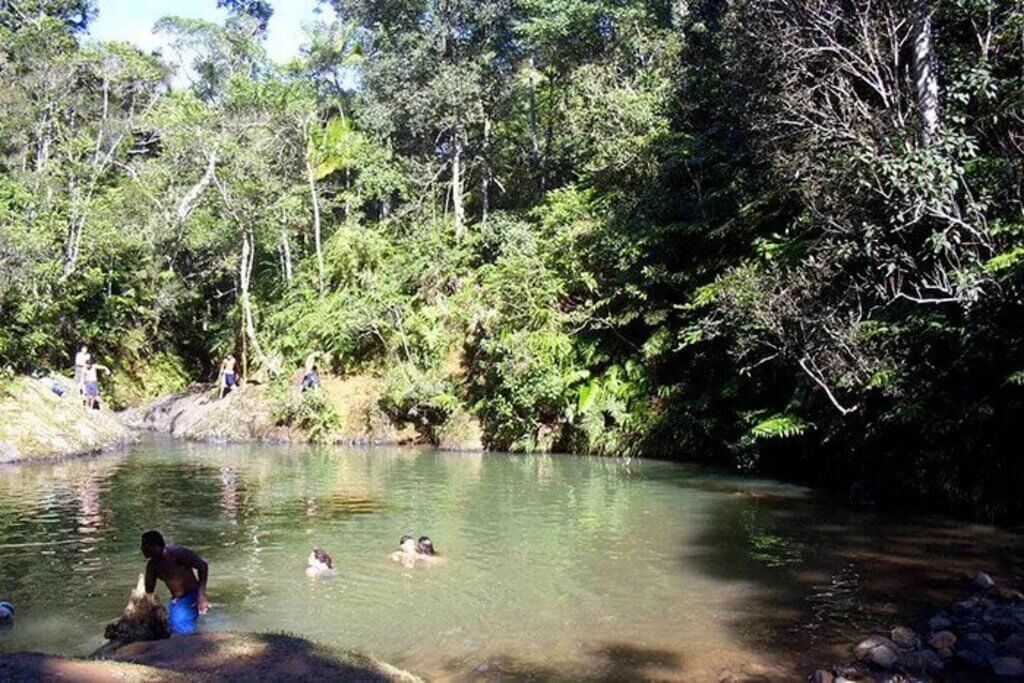 Source: busytourist.com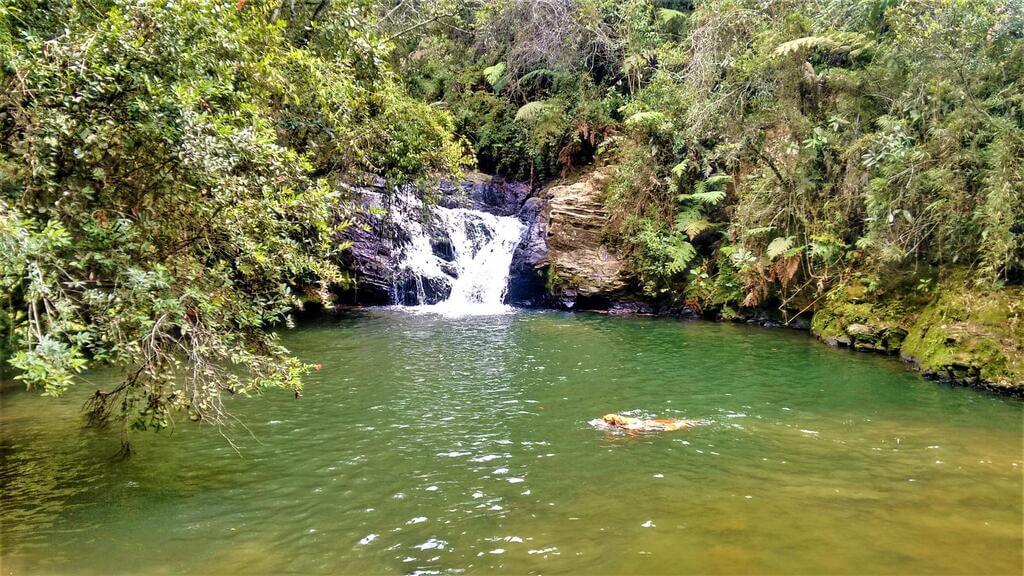 Source: wklcdn.com
One of the crazy fun things to do in Puerto Rico is to swim, dive and float. Within a forest in the Cayey region, you need to walk across several bridges to reach Charco Azul. The literal meaning of the place is the blue pond and it offers a bit more than the name suggests.
It is one of the beautiful places to enjoy an afternoon splash without any stress. There is a waterfall that will provide a piece of gentle background music while you swim.
10. Go To EI Yunque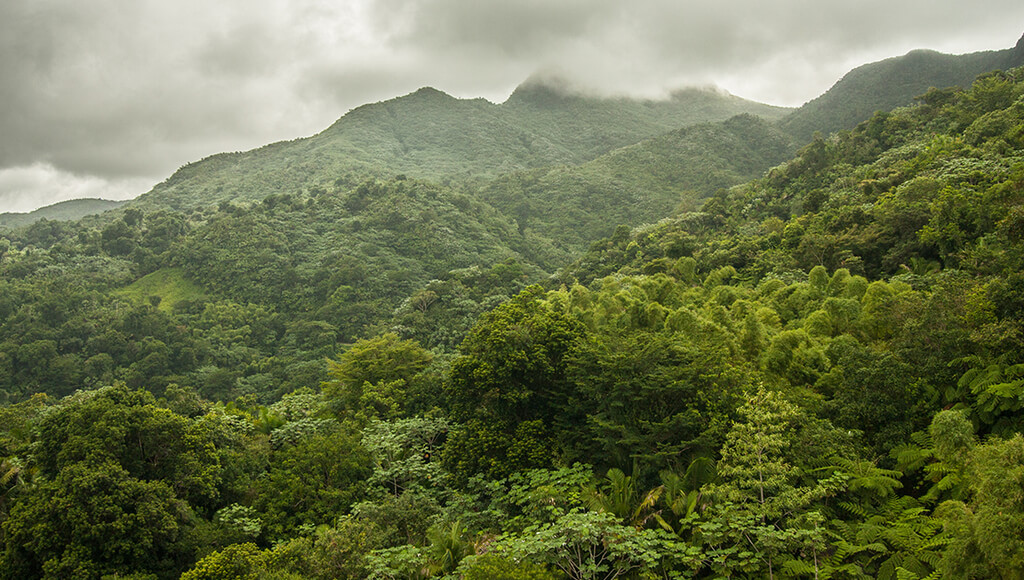 Source: getyourguide.com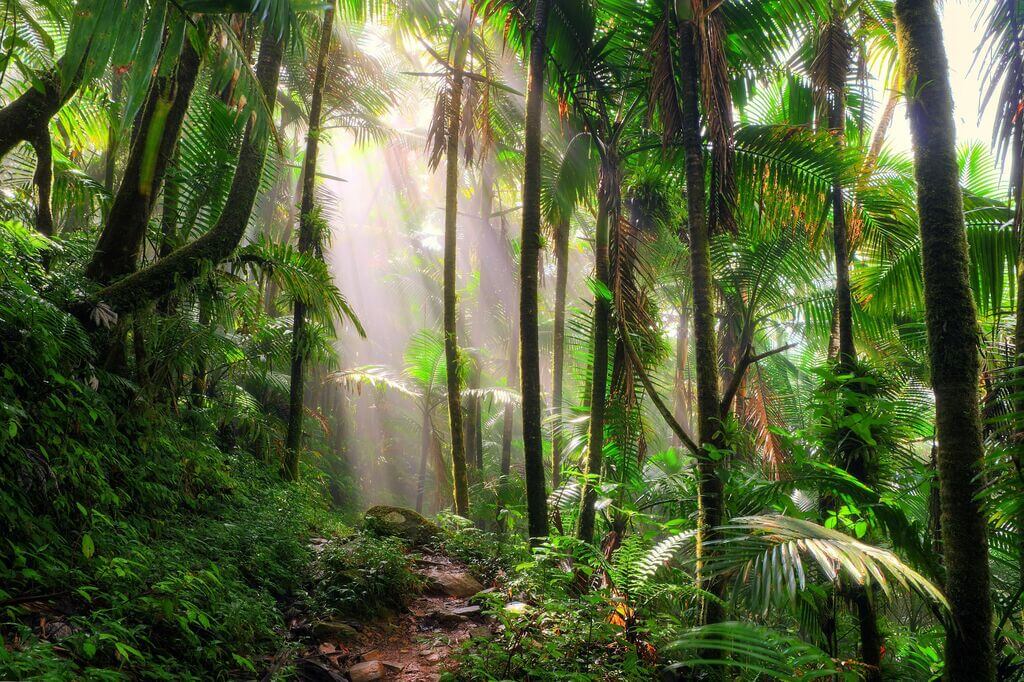 Source: pinimg.com
Will you love a reasonable drive away from the city? If yes! EI Yunque is your pick. This is one of the best San Juan Puerto Rico things to do. It offers a chance to traverse a real rainforest. All you need to do is to hike, hike a car and experience the blessings of nature. The place features amazing views and beauty.
11. Visit Old San Juan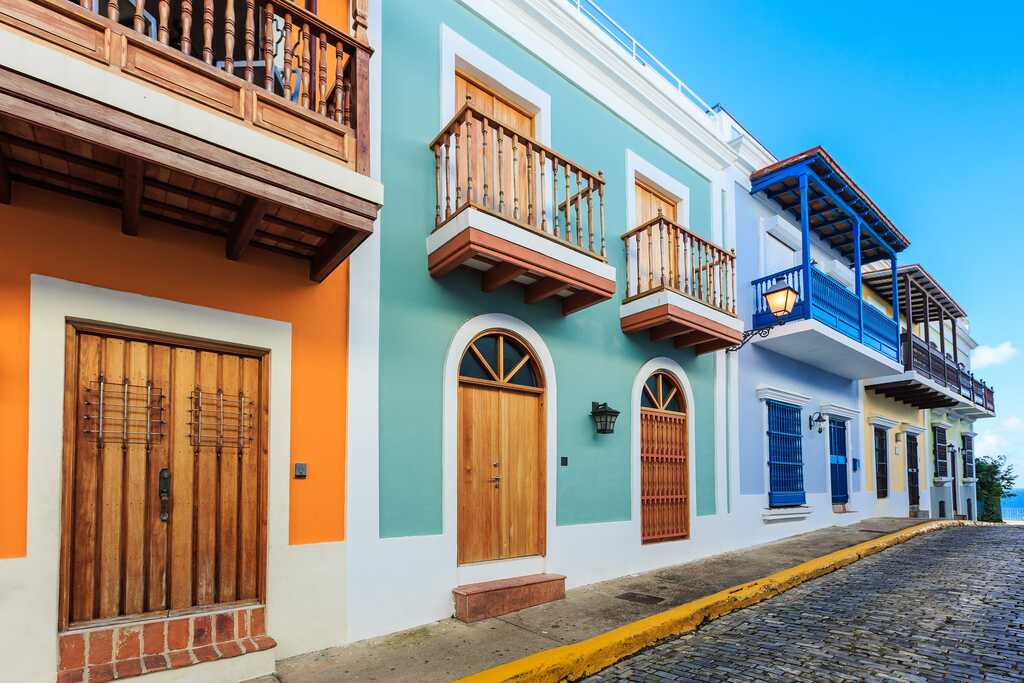 Source: gannett-cdn.com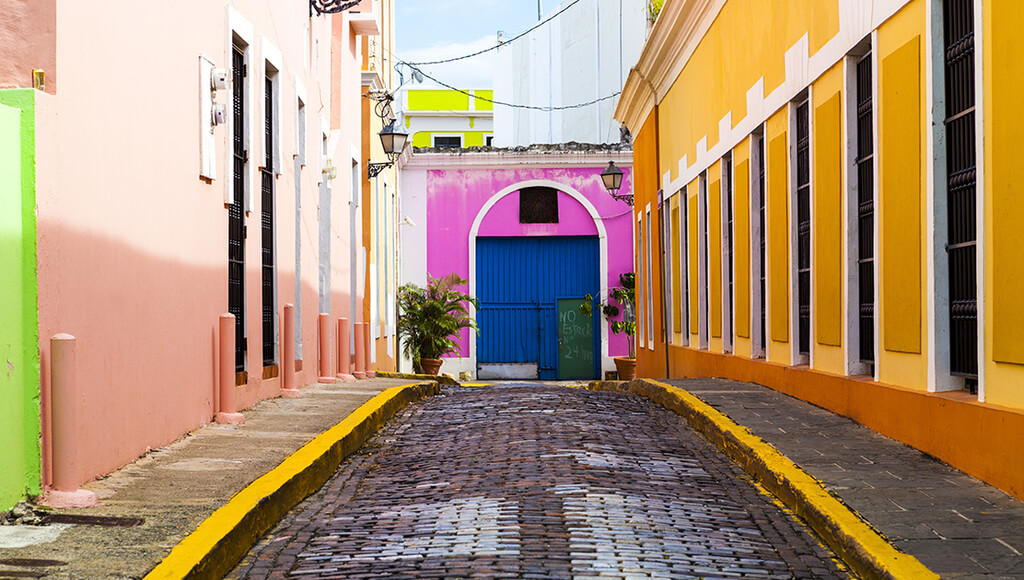 Source: getyourguide.com
One of the most vibrant places in Puerto Rico is the Old San Juan which you do not want to miss. Here you will find the cobbled streets, busy plazas, and colorful homes. Colors like blue, green, yellow, orange, and turquoise will be perfect places for clicking pictures for your social media. This place is not just beautiful and colorful but also has a great history.
It is a historic district and you can see its history in the abundance of churches, cathedrals, and colonial homes. So if you are a history buff then you should visit this place in Puerto Rico. Also, there are many shops, museums, sidewalk cafes, and fancy candlelit restaurants where you can enjoy your time. It is just one of the best places to visit.
Also Read: Places To Go On A Spring Break: Top Places To Visit In This Spring
12. Go To Isla Culebrita Island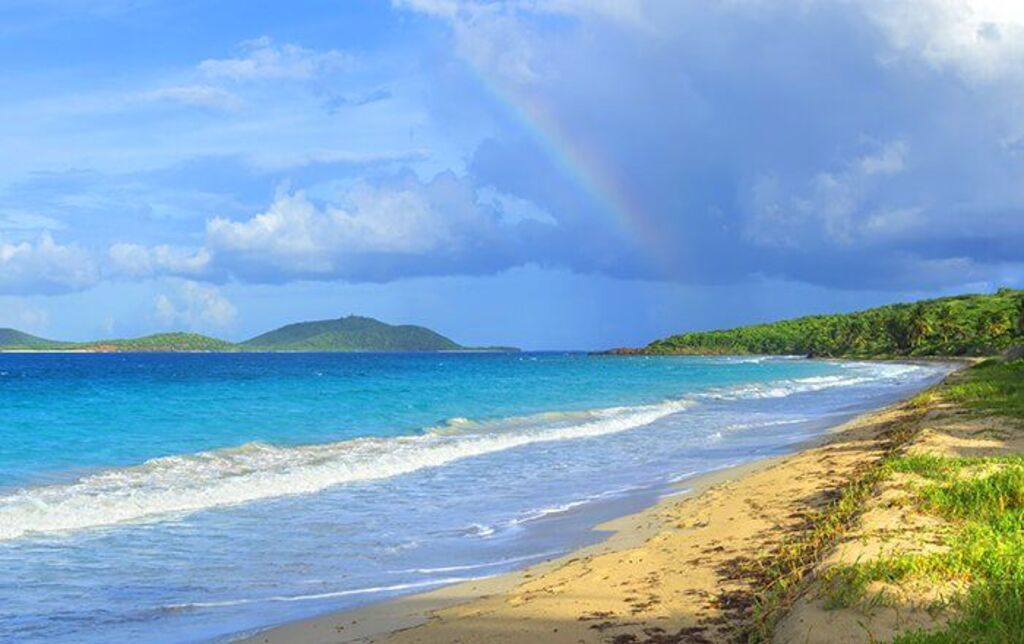 Source: pinimg.com
Source: topuertorico.org
Puerto Rico is a place that is so lively and crowded but sometimes it feels right to escape from everything. Isla Culebrita is an uninhabited island off the coast of eastern Puerto Rico where you can have a connection with yourself.
Many tourists do not know this place but it is one of the best places to visit that offers tremendous peace of mind and soul. The beach is neat and clean. Also, It has an old-fashioned Lighthouse to explore. It is the best place if you want to take a break from the chaos.
Conclusion
Puerto Rico not only offers tons of attractions but also dual nature to inspire all nature lovers. From swimming on beautiful beaches to ziplining through exotic rainforests, there are many things to do in Puerto Rico. You will also get to know the pre- Columbian civilization with a trip to its museums and galleries hence There is no limit to the fun that you can have here. Visit the place once to explore thrill-seeking adventures or quiet explorations of historical sites. The place is perfect for vacation as it offers little something for everyone on this famous Caribbean island.
For more updates on the tourism industry, visit Travelila.