Places To Go On A Spring Break: Top Places To Visit In This Spring
Are you tired of living that monotonous life with busy and hectic schedules? Are you done spending all your time in front of the screens and books? Do you want to get rid of this all, of course, you do! So, why not plan a vacation on spring back? Why not go and live a little in the arms of nature? But are you confused about where to go? If it is so, that's why we are here for you! In this blog, we are going to introduce you to some really wonderful places that you can definitely visit to relive your life and see places to go on spring break.
Spring Break Planning Checklist
Thousands of people leave their homes or college campuses every spring to seek the ultimate adventure of spring break. But, there are certain things that you need to keep in mind when you plan to go on a trip.
That's why you must keep reading to learn some tips for planning a great spring break trip, whether you are traveling solo or with a group of friends.
There are a couple of things to keep in mind if you want your spring break trip to be successful, including your budget, destination, and itinerary. By doing a bit of pre-planning about how to plan a spring break trip, you can set yourself up for a fun and memorable experience.
1. Determine Your Budget
Determining your budget is the first step. If you travel with a group of friends, you want to make sure that costs are fairly split and that expenses are kept to a reasonable amount. Many businesses run promotional events during spring break that you can take advantage of. Once you have set your budget, and each of your group members knows how much money they need, make sure you stick to it. It eliminates any concern about money and helps you to concentrate on having a good time.
2. Choose a Destination
It is time to choose your spring break destination now as you know your budget now. For a good reason, the beach is a popular location, but do not be afraid to consider less traditional destinations, such as the mountains or a historic city, if they are better suited to the interests of your group. Select accommodation that suits your budget and tastes. Look for an affordable place that offers unique experiences and amenities.
3. Always Bring Emergency Cash
Bank cards could be more convenient, but in case your card gets misplaced, make sure someone in your group has emergency cash.
4. Be Ready for the Sun
Any time you are outside, wear sunscreen and make sure you stay hydrated throughout the day.
5. Have a Backup Strategy
Always be ready for the backup plan, accidents and things can go south while traveling, so make sure it doesn't affect your vacay mode.
Best Places to Go On Spring Break
1. Cancun
Source: nypost.com
For its stunning white sand beaches and its fascinating sea in turquoise blue colors, Cancun is recognized throughout the world. With interesting wildlife habitats, Mayan culture, adventure, and water sports. The beaches of Cancún are spectacular places to try some jet skiing and parasailing. Cancún also remains one of the Western Hemisphere's most affordable holiday destinations, especially if you're cruise.
2. Miami: One Of The Best Places To Go On Spring Break
Source: imagekit.io
Epitome of "Sunny Florida" is Miami Beach, home to some of the rich and famous in America. Make the most of the city's event calendar, which includes Miami Beach Pride and Ultra Music Festival, if you're not lounging on the broad shorelines of Miami Beach. You will find the upscale shopping haven of Lincoln Road, lined with theatres and shopping boutiques, in downtown Miami Beach. Hence, it is one of the best places to go on spring break.
3. South Padre Island
Source: imgix.net
For spring break fun in the sun and 24-hour beach bashes, students cram into cars every March, like clockwork, and head to South Padre Island. While the island has been home to spring breakers for just over a month, as a popular family vacation destination, the area has seen a revival of sorts.
Northern Texans seeking refuge from the cold are also seduced by the consistently warm weather. And it is understandable: this seaside paradise is right in the state's own backyard, just a day's drive from major Texas cities like Dallas. Thus, it is one of the best places to go on spring break.
4. Puerto: One Of The Best Places To Go On Spring Break
Source: celebritycruises.com
It is known as "Vallarta" or just "PV" Puerto Vallarta maintains a small-town atmosphere, while still boasting one of Mexico's most unique and sophisticated ocean fronts. Most people associate this town on the west coast with its borders, the Banderas Bay that snakes along the coast or the Sierra Madre mountains lined with palm trees that stand tall in the east, but Puerto Vallarta is more than its landscape.
So in this way, it is one of the best places to go on spring break.
5. Cabo San Lucas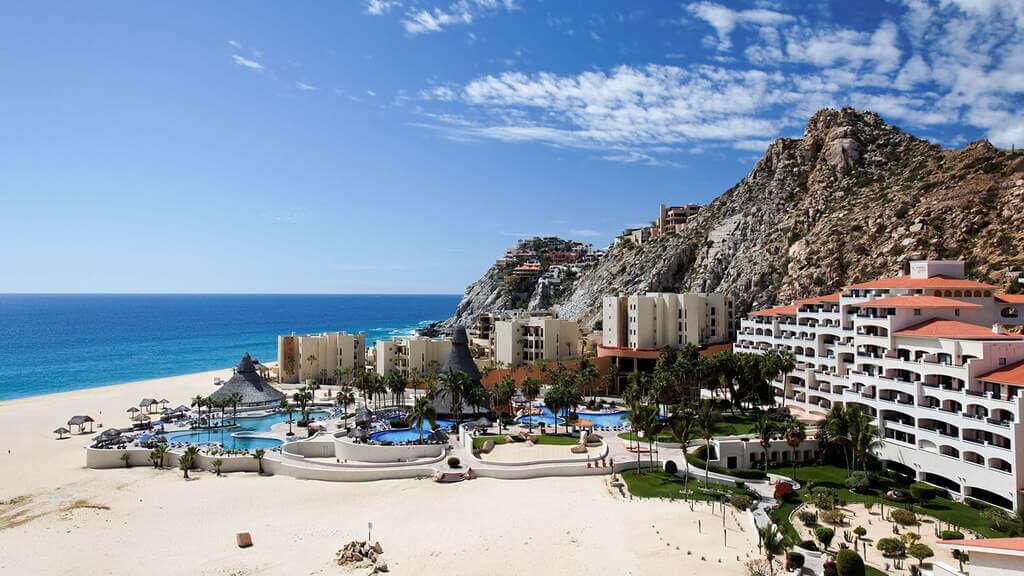 Source: themanual.com
As a luxurious reprieve from the "dregs" of show business, Cabo San Lucas first attracted Hollywood's elite in the 1970s. As world-class resorts took up residence here, in the neighboring village of San José del Cabo, and along the 18-mile stretch of highway that links the two, the town's rather seedy reputation changed (known as "the Corridor"). And there's a good chance that on the same stretch of sand you'll see celebutantes and college freshmen sunning themselves side by side.
So, we can say that it is one of the best places to go on spring break.
6. The Bahamas: One Of The Best Romantic Places To Go On Spring Break
Source: fodors.com
Every year, the approximately 700 islands that make up the Bahamas attract millions of visitors to their white-washed shores, duty-free shops, fishing and scuba diving trips, and luxury accommodation. Families flocking here tend to indulge in the diversions of Atlantis, Paradise Island, and other mega-resorts, but a range of activities away from the hotel zone are also offered by this diverse island chain.
Enthusiasts of nature can explore pristine protected areas such as the Leon Levy Native Plant Preserve (on Eleuthera) and Lucayan National Park (on Grand Bahama Island) or take it easy in one of the counties. Scalpers, meanwhile, can patrol the markets for the best duty-free deals in Nassau (the capital of the country), in Freeport, and on Paradise Island. Hence, it is one of the best places to go on spring break.
Best Affordable Spring Break Destinations
1. New Orleans
Source: gnoinc.org
New Orleans is known for its architecture in the European style, mouth-watering Creole cuisine, and good-time vibes all around. Mardi Gras, an over-the-top party with Carnival characteristics, such as masks, music, floats, and merriment, is the main visit.
2. Panama City: One Of The Best Places To Go On Spring Break
Source: choicehotels.com
Beach offers vibrant shopping, sports, and dining experiences that will exceed your expectations, in addition to scuba diving, fishing, and cruising. Renowned for its sublime coastline, pristine waters, and abundant wildlife, Panama City Beach is the ideal location for holidays on the beach. Perhaps best known as a destination for college spring break in Panama City Beach. PCB is the heaven of nature and wildlife lovers. Thus, it is one of the best places to go on spring break.
3. Key West
Source: timeout.com
Key West offers a comfortable but surprising seaside adventure, renowned for warm beaches and quirky inhabitants with a live-in-the-moment lifestyle. Key West once tried to go rogue (in 1982 to create "The Conch Republic" with a mock secessionist movement), so this is certainly the place to throw a solid itinerary out the window. In this way, it is one of the best places to go on spring break to visit.
4. Myrtle Beach: One Of The Best Places To Go On Spring Break
Source: myrtlebeachonline.com
Myrtle Beach is one of the most popular family holiday destinations on the East Coast and boasts amusement parks that offer everything from water slides to roller coasters to race tracks. The biggest attraction in Myrtle Beach, South Carolina, is the clean beaches, but this summer hot spot has more to offer than its 60 miles of brown sand.
Destinations like Ripley's Aquarium and the Broadway Grand Prix will thrill family members of all ages when you're not on the beach. And, for sports fans, there is a minor league baseball team. So, it is one of the best romantic places to go in spring break.
5. Playa Del Carmen
Source: bstatic.com
Along the Yucatán Peninsula, Playa del Carmen has carved its own Euro-chic niche. In the beachside lounges, sophisticated expats and vacationing Europeans relax, maintaining the burgeoning reputation of this tiny enclave as the place to see and be seen in Quintana Roo.
El Zócalo is the nerve center of the city, and the funky little public square is inside Waikiki-like Mediterranean beachfront towns like Nice. History buffs and outdoor enthusiasts enjoy Playa del Carmen.
6. San Diego: One Of The Best Places To Go On Spring Break
Source: dennisgroup.com
San Diego is best known for its idealized weather, 70 miles of stunning beaches, and a variety of global family attractions. Known attractions include the world-renowned San Diego Zoo and San Diego Zoo Safari Park, SeaWorld San Diego, and LEGOLAND California. That and the mouthwatering Mexican food, thriving nightlife and one of the country's favorite zoos are what attract active styles and sun-seekers alike to San Diego throughout the year: reliably sunny weather and 70 miles of beautiful coastline, and then there are the beaches:
a retreat to Mission Beach to catch a breeze,

to La Jolla to soak up the sun,

to Coronado to take a leisurely walk along the seaside.
7. Savannah
Source: drivinvibin.com
Savannah is a lot like Charleston, South Carolina, with its Spanish moss, Southern accents, and eerie graveyards. But about 100 miles to the south, this city has an eccentric streak. Students from Savannah College of Art and Design mix with ghost hunters and conservationists, while street blocks of edgy cafes and restored theaters are shared by Southern restaurants.
But Savannah knows how to teach tourists a nice time if you're in town to immerse yourself in tradition, see the sights, taste the delicious Southern food or enjoy a few nights bar-hopping.
8. Sanibel Island: One Of The Best Places To Go On Spring Break

Source: sanibelrealestatemarket.com
The beaches on the island are a huge draw. Thanks to Sanibel's location along the shore, Sanibel is renowned for some of the finest shelling in the whole world. Before the island turns north parallel to the ocean, like most other barrier islands, the island lies east and west opposite to the coast.
This secluded offshoot of Fort Myers is known to be much more low-key, peaceful and quaint than its neighbor on the Gulf Coast, and that says a lot. The order of the day on Sanibel Island is casual; a shabby chic vibe permeates the galleries, restaurants, and shops of the Periwinkle Way; every sandy and linoleum surface is covered by seashells.
9. Mont Tremblant
Source: wikimedia.org
In summer, visiting Mont Tremblant is such a worthwhile journey. The village is lovely and the events are abundant. You will find it all when exploring Mont Tremblant whether you're looking for restful relaxation or serious adventure. The family-friendly Mont Tremblant in Quebec takes you out on the slopes for a fraction of the price, compared to super-expensive ski resort towns in Utah and Colorado. For all abilities, Mont Tremblant has an outstanding range of slopes, as well as a half-pipe for the snowboarders in your entourage.
10. Blowing Rock: One Of The Best Places To Go On Spring Break
Source: blowingrock.com
Blowing Rock, an off-the-radar mountain town in western North Carolina, offers convenient access to nature and lots of outdoor fun in an atmosphere that oozes Americana in a small city. The city is right along the Blue Ridge Parkway, so if it's a warmer year, you and your family can go for a hike. With independent shops and restaurants to discover, Blowing Rock's cute downtown is straight out of a storybook.
11. Punta Cana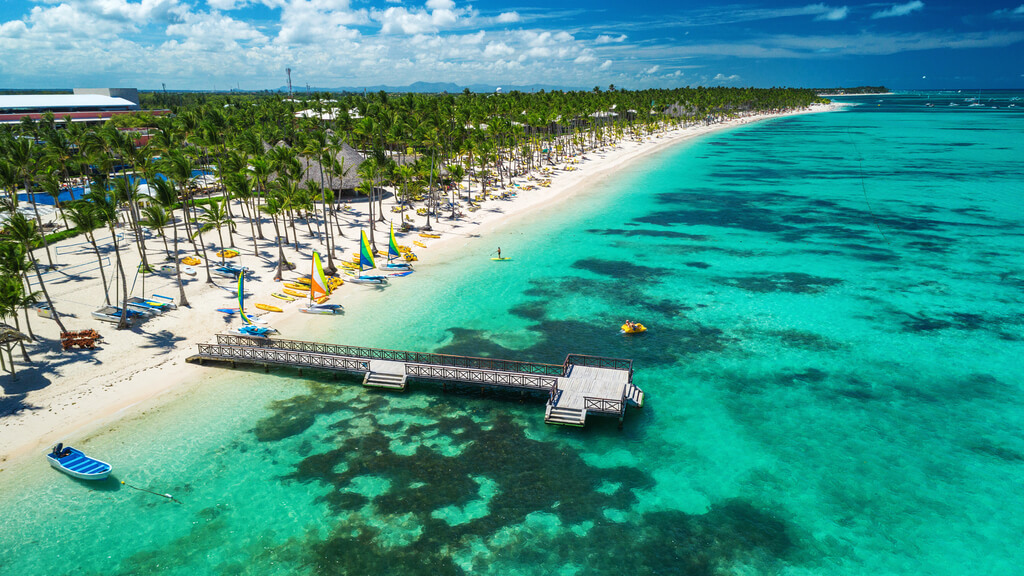 Source: shermanstravel.com
Punta Cana in the Dominican Republic is one of the most luxurious Caribbean destinations for a family getaway, full of inexpensive all-inclusive hotels competing for your holiday dollars. The beaches at Punta Cana are magnificent, with white sands and bright blue water.
Best Places to Visit in Spring 2021 In India
Here is the list of locations that you can visit in India in April. Take a look to understand what awaits you and your loved ones in this scenic country.
1. Dalhousie
Source: veenaworld.com
Dalhousie completes any joyous Himachal tour package at every given moment, surrounded by the snow-clad mountains and becoming one of the top 10 cold places to visit in India in April. During summers, Dalhousie embraces a nice climate. The average temperature reported so far is a high of 26 °C. Go sightseeing at Panch Pulla, dive into Satdhara Falls, enjoy boating at Chamera Lake, visit the Kalatop Wildlife Sanctuary and many more are all the things, Dalhousie.
2. Dharamshala: One Of The Best Places To Go On Spring Break
Source: romanroams.com
It is the best place to go in India in April. It is the little Himachal Pradesh gem. Dharamshala, surrounded by mighty mountains and lush greenery, redefines the charm of nature and has the capacity to delight you with snowfall as well. Enjoy the ever-beautiful Dharamshala sightseeing, sometimes paired with a Dalhousie trip, which is also one of the great places to visit in India in April. Dharamshala is well connected through roadways with major cities in North India.
3. Manali
Source: theculturetrip.com
Nestled among the majestic ranges of Pir Panjal and Dhauladhar, Manali enjoys its central position in Himachal Pradesh and provides scintillating views of the Himalayas at its peak, one of the coolest locations in India in April. Manali is one of the best snowbound locations to visit in India during April, covered with thick pinewood forests. You can also take buses from destinations such as Delhi, Leh, Dharamshala, and so on, both private and state-run
4. Gangtok: One Of The Best Places To Go On Spring Break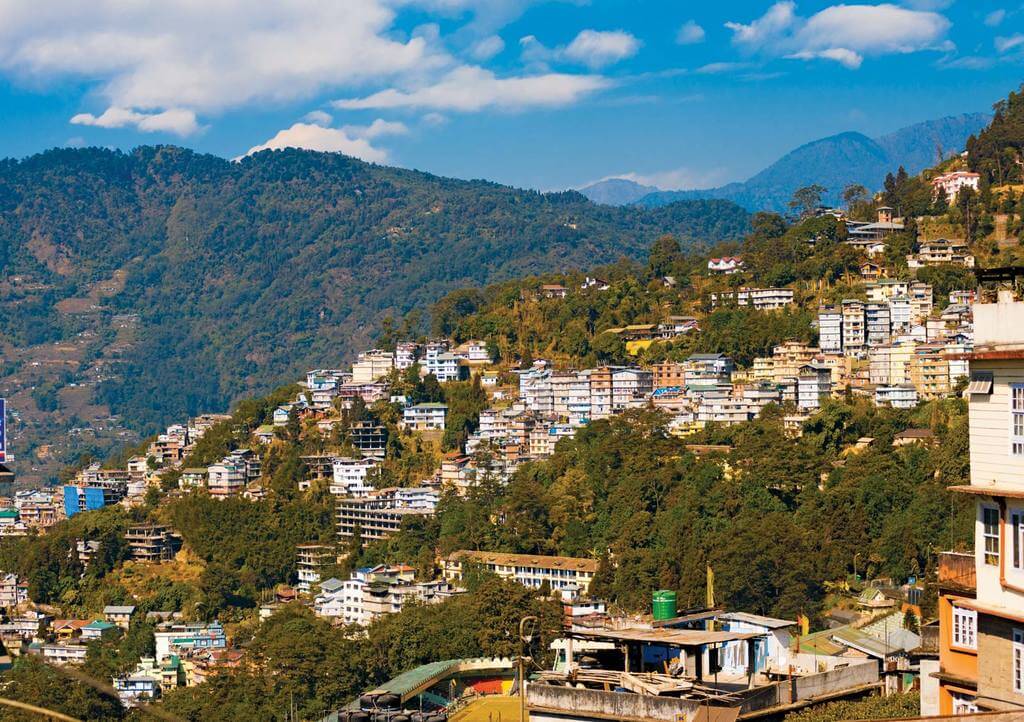 Source: britannica.com
Gangtok, the capital of Sikkim and an excellent tourist destination at an altitude of 5500 feet, is a stunning cosmopolitan city that offers a blend of cultures, natural wonders, and the best atmosphere for a great summer holiday. If you are located in nearby places like Darjeeling, Siliguri, Kolkata, or Kalimpong, take a self-drive to Gangtok for an experience of some sort. Taste Of Tibet, The Coffee Shop, Shuffle Momos are some popular places to explore food in Gangtok.
5. Mussoorie
Source: toiimg.com
It is located in the Dehradun district, Mussoorie, which is called the jewel of Uttarakhand, is one of the popular holiday destinations in India in April. Located in the Garhwali Himalayan region, Mussoorie is also known in Northern India as the Queen of the Hills. Located 1880 meters above sea level, Mussoorie's places to visit promise peaceful surroundings for everybody as well. It would take a period of 6 hours for an overnight train ride from New Delhi to reach Mussoorie.
6. Kodaikanal: One Of The Best Places To Go On Spring Break
Source: goingindiaa.com
Kodaikanal, renowned for its charming views, is one of India's best honeymoon destinations. So, if you and your companion are planning to visit a spot in April, head to this paradise! The lush green Palani hills will certainly sweep you off your feet, and what's more, you can quickly cross this land and see some enchanting views from the view of the Green Valley. The weather at this location in April is quite nice and ranges from 20 degrees to 30 degrees Celsius.
Also Read: Best Places To Travel Solo in 2021
7. Kashmir: Heaven On Earth
Source: etimg.com
In Jahangir's words, if there is ever a heaven on earth, it is here, and he is absolutely true of Kashmir and its natural beauty. Having said that, whenever the top 10 places to visit in India in April mention, Kashmir always tops the charts as a natural paradise. The weather is a little dry in Kashmir during the month of April, but it can rain in Kashmir at any time. Typically, in April, the temperature ranges from 14°C to 21°C.
8. Pachmarhi: Cool And Pleasent Place To Go On Spring Break
Source: tripadvisor.com
Pachmarhi is obviously a tourist retreat that enjoys its bowl shape, renowned for being an eminent stopover in the Satpura range. It is also Madhya Pradesh's one and only hill station. With an average temperature of 22°C to 35°C, the weather in Pachmarhi remains cool and pleasant.
Conclusion
We have finally arrived at the end and we guess, by now you're pretty excited! So why wait for more? Just decide to go to any above-mentioned place and make your mood and mind fresh and happy.
For more updates on the tourism industry, visit Travelila.