Winter is on its way, this seems to be the perfect season to make holiday plans. If you are wondering about places to visit, then, you can check out Puerto Rico as Puerto Rico vacation is quite popular. This place is beautiful which would soothe your mind. Here you would be able to enjoy your vacation as the place is full of cultural diversity, food, scenario. Apart from destiny; you should also plan your resort before your trip. In this article, we will talk about the all-inclusive resorts in Puerto Rico which you need to check out.
Not every resort has every facility that you need. So it is your duty to find the perfect resort to stay in during the holiday. There are some parameters that tell whether the resort is good for you or not. being selective would help you out in this case. Since booking a hotel after being in your holiday destiny seems quite risky, so you should get your hotels booked prior. Carry a camera and keep some Photography Tips in mind while capturing the beauty.
All-Inclusive Resorts In Puerto Rico
If you are looking for all-inclusive resorts in Puerto Rico then here are some of them listed below. You can book any one of the hotels and enjoy your holiday in Puerto Rico:
1. Villa Montana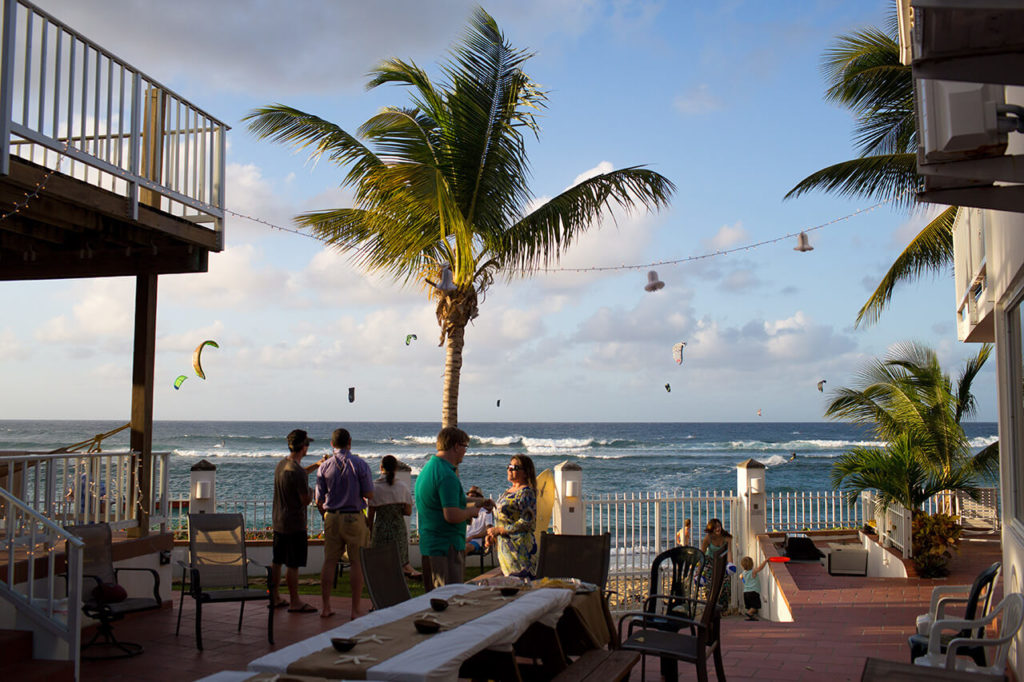 Source: dustincantrellphotoblog.com
This resort is at the center of the city of Isabella. The beauty of this resort is something you would relish throughout the time. The resort is a perfect beach and you can call it a beach gateway point. This place is already a plus point for the beach lovers and even not then also this place can please all. You can get every necessity in this hotel which means a lot. The beachfront part gets exposed to this resort so you can get amazing beach views.
The main catch of this resort is the rooms and facilities that you can get. The rooms are luxurious enough to give you some relaxing moments. For gym addicts, there is a gym inside this resort followed by a spa area. if you don't want to miss the chance of being in this resort then book it before you check-in.
2. Gran Melia Golf Resort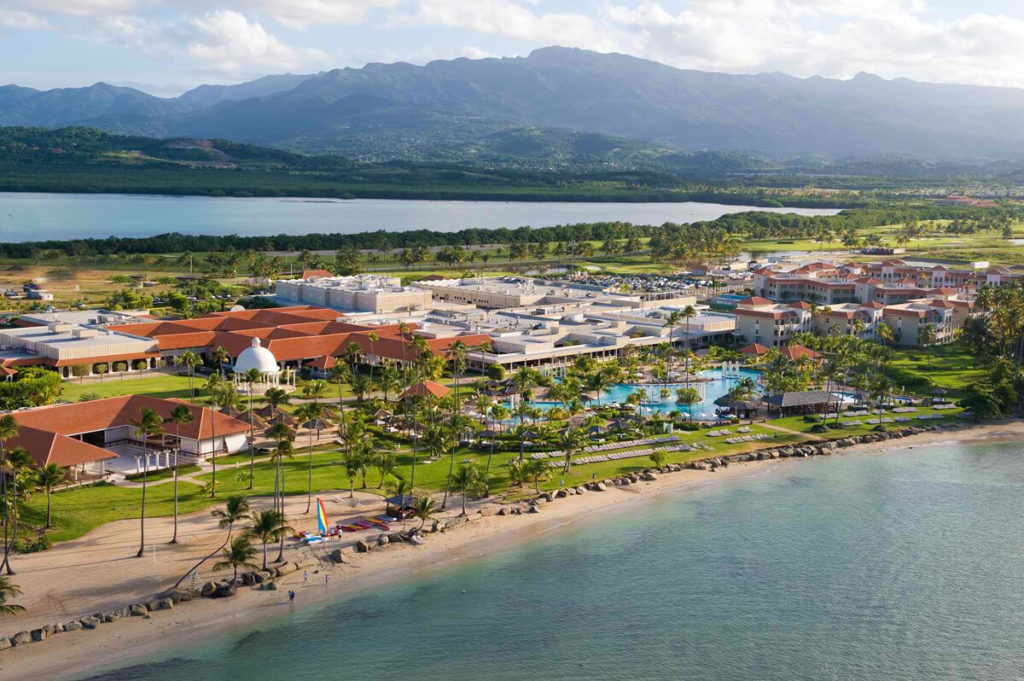 Source: voyagesgendron.com
If you are choosy about the resort then this resort is for you. this resort is value for money and you would not regret spending money on this resort. Getting down from the airport to visit the resort consumes lots of time. But this resort would save your traveling time. this is near to the airport so most of the time you can find people checking in this hotel. The modern architecture along with the luxurious room setting would blow your mind.
You can enjoy some cool activities here including games, spa with some delicious food from the restaurant of this resort. The best part of being in this resort is enjoying some drinks while relaxing at the poolside. It is better to pre-book otherwise you can get disappointed while checking into this resort.
3. Copamarina Beach Resort and Spa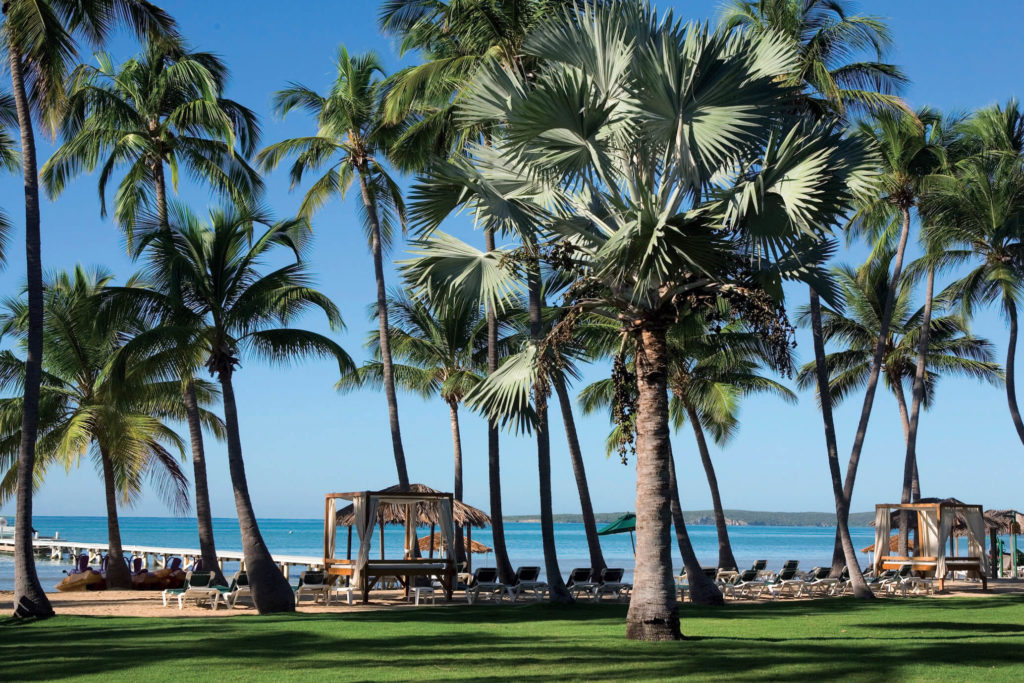 Source: pinimg.com
You can guess by the name of this resort that it is famous for being near to the beach. if you are a beach lover then this resort would be best for you to book while you are on a Puerto Rico vacation. The visual effects of this resort are so beautiful that you can fell in love with it. The outdoor sitting themes along with some flower decorations can be enough to please anyone. this resort has a beautiful tropical touch to it which seems so lively.
Pool activities, food safari, etc are common in this resort. The spa facility of this resort is amazing so you can get yourself relaxed at this place. Many people appear in this resort for some picnic parties. So you can also enjoy yourself with your friends and family while being on the Puerto Rico vacation.
Also Read: Abu Dhabi Beach Hotels: 5 Star Hotels For Delightful Vacation
4. Wyndham Grand Rio Mar Beach Resort and Spa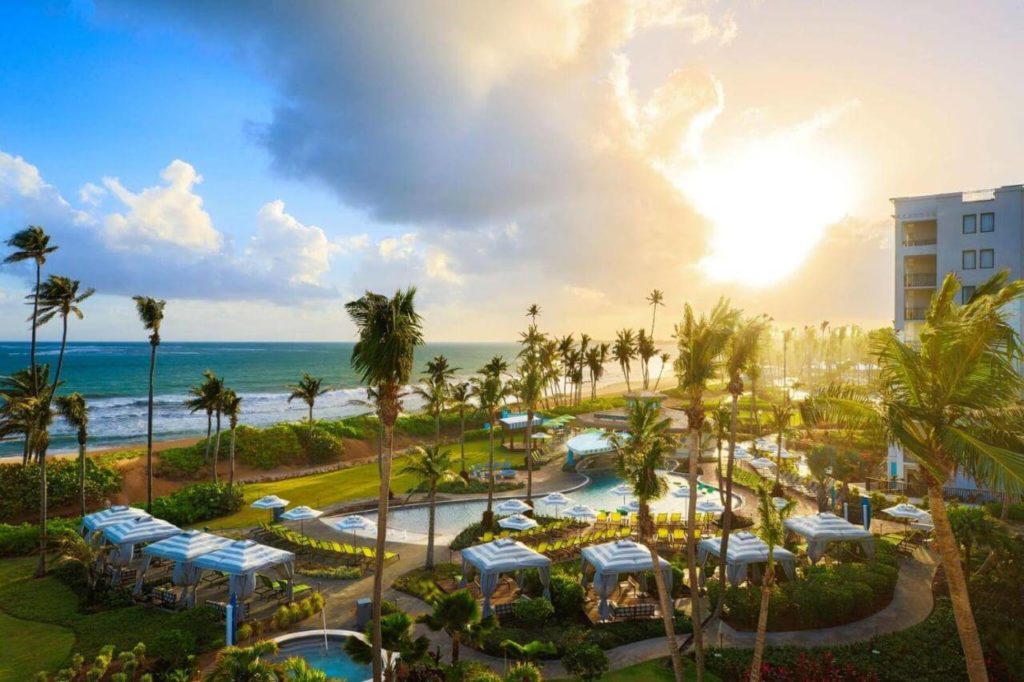 Source: bstatic.com
Sometimes we want to spend some relaxing time with our partners while being on a holiday but not all resorts are couple friendly. This resort is best known for couples though their facilities for family holidays as well. here you can have your own privacy apart from the crowd.
The design of this resort is beyond your expectations and you fell in love with the elegance of this resort. Here you can get a shopping mall beside the resort so you can even shop for something to keep it as a memory. Apart from the nature scenes, jogging trails, there is even a sparkling water pool where you can enjoy some quality time. if you can book from online websites then you can come across some discounts.
5. La Concha Resort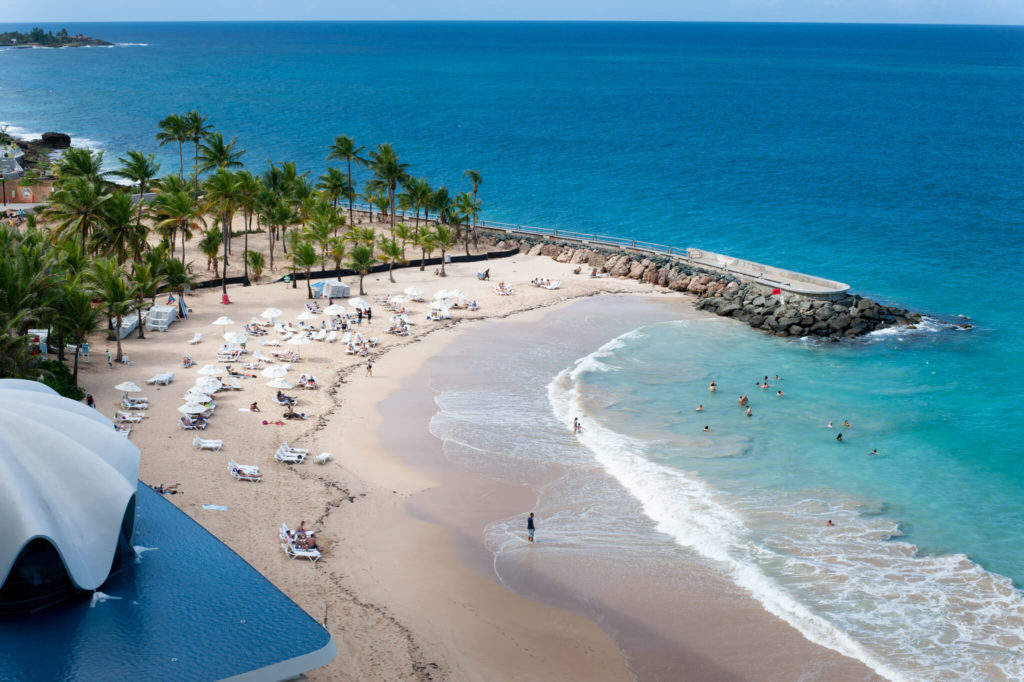 Source: anneschmidtphotography.com
If you are a pool party freak then this resort would serve you with some good time. This resort has some very cool holiday vibes that you can enjoy throughout the time. Just like some theme hotels this resort is all about the beautiful pool set up where you can enjoy some happy moments. Here you can either enjoy the beach day or you can even get yourself busy in the pool.
Sunbathing at the pool area is the coolest thing that you can do on this trip. Here you can relish some amazing seafood and this resort has some wonderful restaurants that serve some amazing food. If you would pre-book rooms in this resort then you can enjoy some more discounts.
6. Las Casitas Village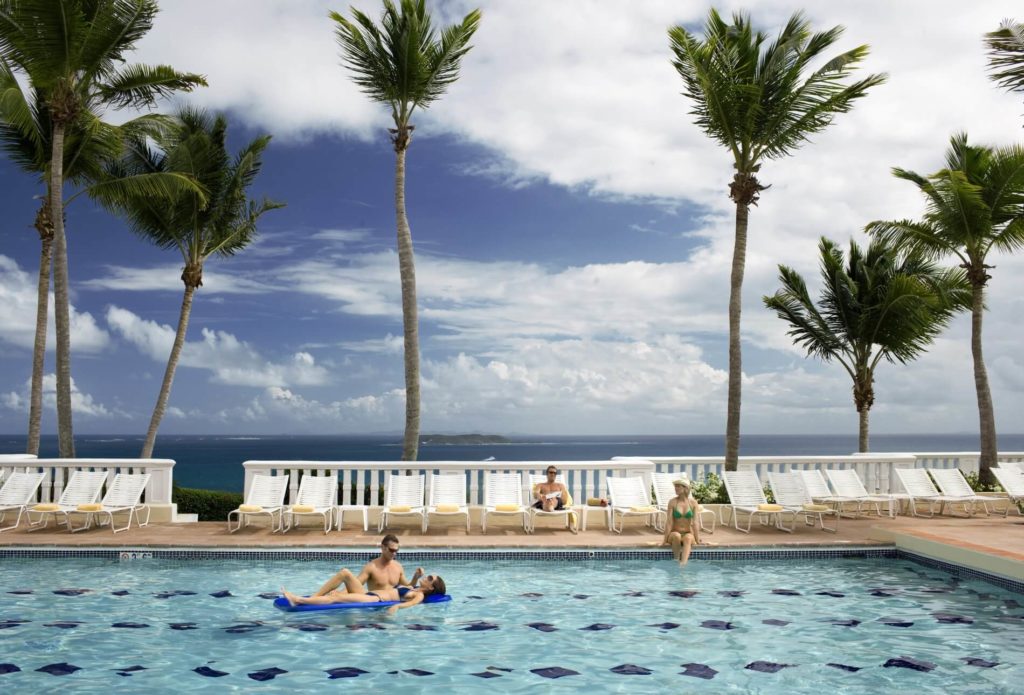 Source: exceptionalvillas.com
This resort is more like a luxurious village, and if you love being in peaceful places then you would love this resort for sure. This is not a very big resort but it has enough things to keep you entertained throughout the time. The beach area with some comfy seats and some palm trees makes it look beautiful. Here you can get some amazing spa that can help you after a long tiring day and you can also enjoy some authentic food at this resort. Pre-booking rooms is the key to avoid the crowd.
These were some of the best all-inclusive resorts in Puerto Rico that you can check out for your next trip. To know more about such things you can browse through Travelila.