How much will Vietnam travel packages cost me?- a question you should ask yourself if you're planning a tour to this magnificent country. Vietnam caters to a diverse range of tourists. And, the cost of Vietnam travel packages varies significantly depending on your budget and the sights you want to visit.
Scrumptious food is readily available around every corner, and plenty of intercity transportation facilities leaves all your options open.
We've prepared a guide about everything you need to know about Vietnam travel.
Whether you're on a solo backpacker trip or a family vacation looking for luxury, Vietnam never fails to astound anyone.
Everything You Should Know About Vietnam Travel
Source: cloudfront.net
Accommodation Types and Costs
Backpackers and Minimum Budget Accommodation
Vietnam has plenty of hostels scattered all around. Due to high competition, the standards are good. However, we don't recommend the guesthouses available on the cheaper end.
You'll not find the standards and service satisfactory. Dormitories offering fairly good accommodation charge from $7 to $15.
Economic Accommodation
A private room with good hygienic standards and equally good service will charge you at least $30.
If you have a flexible budget, you have the option of homestays, simple hotels and standard guesthouses. The rooms are clean, comfortable and priced at between $30 and $60 per night. However, you may not always find swimming pools and fancy rooms.
You can get exquisite rooms at boutique-style hotels and guesthouses, often with pools if you occasionally spend up to $80.
Luxury Accommodation
Hotels with swimming pools and boutique hotels with charming features for those of you who desire a dash of luxury.
These luxury accommodations with extravagant service and picturesque views from the windows and balconies will cost you around $80 to $130.
Plan your tours to Vietnam with reputed travelling agencies to enjoy the best accommodation services tailor to your budget.
Monument Tour Charges and Activity Rates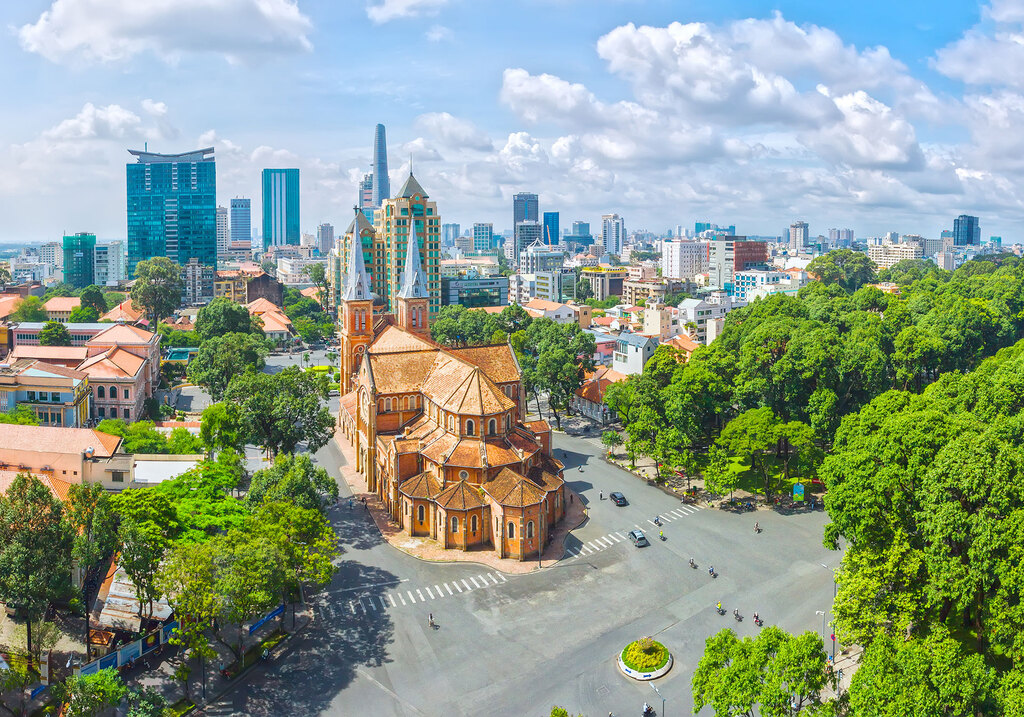 Source: tripfuser.com
Vietnam boasts an enriching history. Cities like Hue and Hoi An are history enthusiast's paradise. Entry fees for the monuments aren't exorbitant, and activities are priced fair.
Specific prices for famous tourist attractions are:
Ho Chi Minh City's War Remnants Museum- VND 4,000 ($1.75)

Vietnam Museum Of Ethnology in Hanoi – VND 40,000 ($1.75)

Entrance to the ancient town of Hoi An – VND 120,000 ($5)
The renowned Cu Chi Tunnels tours are priced at $25 for half a day, including entry charges, a guide and transportation for a group.
If you've planned for activities like snorkelling at or Hoi An or Nha Trang, a little more than $18 should be adequate for the entire day, including meal and gear.
A trekking expedition in Sapa will be $40 (single day) to $100( two-day trek), starting and ending in Sapa itself. Ho Chi Minh City and Hanoi are popular for their savoury street food. You can opt for Street Food Tours that start at $25.
You'll also find a local tour guide, which will cost you anything from $50 onwards for a single day. The price depends on the activity and length of your excursion.
Also Read: Top Affordable Travel Destination for 2021 And Upcoming Vacations
Best Modes of Transportation and Internal Travel Cost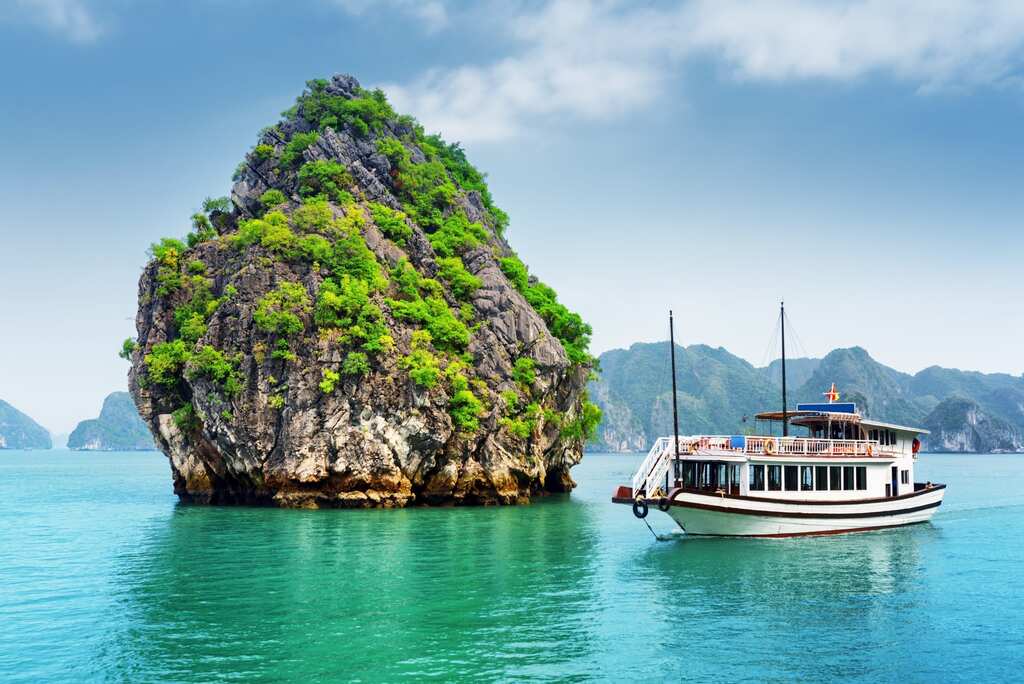 Source: cloudfront.net
Tourists use public taxis and motorbike taxis. We recommend Vinasun and Mai Linh taxis (green cars or white cars with green, red lines). Other taxis are sometimes involved in tourist scams and charge you an unnecessary amount.
The fixed starting fee is VND 10,000-12,000. Each additional kilometre will cost you VND 14,000.
We also highly recommend availing of Grab services(Vietnam's Uber). Prices start from VND 15,000 (short distances on the bike) and VND 22,000 (cars). The rate also depends on traffic and ride demand.
Inter-City Travelling Cost
Recently, several new cheap airlines have emerged in Vietnam, resulting in a substantial drop in airfares. If you book early, you can find a domestic flight for as cheap as $35.
Trains in Vietnam are primarily affordable, super comfortable and can save you a night's hotel stay. Comfortable 1st class compartment tickets start at $35.
For backpackers, the ideal mode of transportation would be a bus. An overnight bus ticket with sleeping beds will cost you at least $15.
The best option for travellers covering short distance and have a comfortable budget is hiring a private car. The costs depend on the distance and your need for an English speaking guide. The prices start at $60/person for a 5-hour drive without a guide.
Food and Beverage Cost
The average cost of a meal in Vietnam can cost you between $2 (a dish and beverage) to $50 for a meal in Vietnam. The famous Vietnamese coffee costs $1.
Local Vietnamese beer cans cost $1, but the local Bia hoi (fresh beer) only costs an astounding $0.25 a cup!
Book your Vietnam and Cambodia tours with experienced and reputed travel agencies for a seamless travel experience.