Cuba is well-known for its excellent restaurants and cuisines. Several years ago, most of Cuba's eateries were owned and run by the government. However, the industry of restaurants in Cuba is thriving, with a slew of newer paladares (privately owned eateries) joining the lists. Cuban people cook with tradition, desire, and an understanding of handling food to maximize taste and texture.
Havana has become an international metropolis, and all countries are addressed, including top-tier Japanese, Lebanese, and Italian cuisines. When it comes to deciding on the type and comfort, Havana restaurants do not often receive a good image. However, Havana's food industry is constantly evolving. The truth is that you can now find some fascinating and unique dishes all around the country. Cuban restaurants and food, particularly those in Havana, have seen a rebirth in recent years. Before moving on to the best restaurants in Havana, Cuba, let's discuss the food and cuisines first.
How Would You Characterize Cuban Cuisine and Food?
Cuban cuisine is a fusion of Spanish, African, and Caribbean flavors. Some Cuban dishes combine spices and methods with African, Spanish, and Taino cookery, with specific taste influence and Caribbean spice. This leads to a mingling of many cultural influences.
As a side dish to practically every meal in restaurants in Cuba, beans, and rice provide nutrition and comfort. It's often served with hefty quantities of white rice and black beans. Some delicious food, such as rice or arroz con pollo with chicken, require additional seasonings. Plantains are just another Cuban delicacy. The traditional cuisine of Cuba is ropa vieja, a substantial stew prepared with tomato sauce, shredded beef, peppers, and onions.
Usually, the stew is offered with yellow rice and cold beer. Cubans are excellent chefs. Despite their difficulties in obtaining stable ingredients, they can adapt a dish. Moreover, every mainstay of Cuban food may be found on the menus of the best restaurants in Havana, Cuba, which we are discussing in this article. You can see some amazing things to do in havana.
Best Cuba Restaurants to Check Out
Today, we're bringing a comprehensive and unbiased list of the most excellent Cuba restaurant to check out. Thus, you can relax and enjoy your stay in Havana, Cuba, without worrying and deciding which restaurants are good to dine in.
1. La Guarida
Source: timeout.com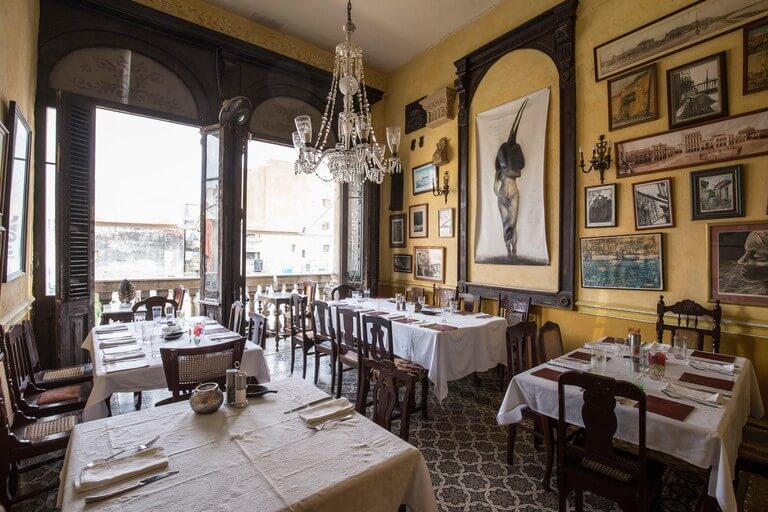 Source: theculturetrip.com
The decor of La Guarida merely transports you backward in time. Although the restaurant offers traditional local food, it also serves worldwide cuisine (vegan). The New York Times called it "the most recognized of Havana's Paladares" in August 2002, and several famous personalities have dined there.
Weddings, birthdays, rehearsal dinners, business parties, and receptions are all catered for at the eatery. It also has a smoking and a bar parlor to pair a Cohiba cigar with any inventive drinks. "La Guarida seems to be the greatest restaurant to book on the islands and maintains to be the trendiest finest restaurant in Havana," according to Cigar Aficionado. Therefore, we suggest making a booking to ensure a place.
Type of Food:

Latin, Cuban, International and Caribbean Cuisines

Restaurant's Address:

418 Concordia, La Habana,

Cuba
2. El Biky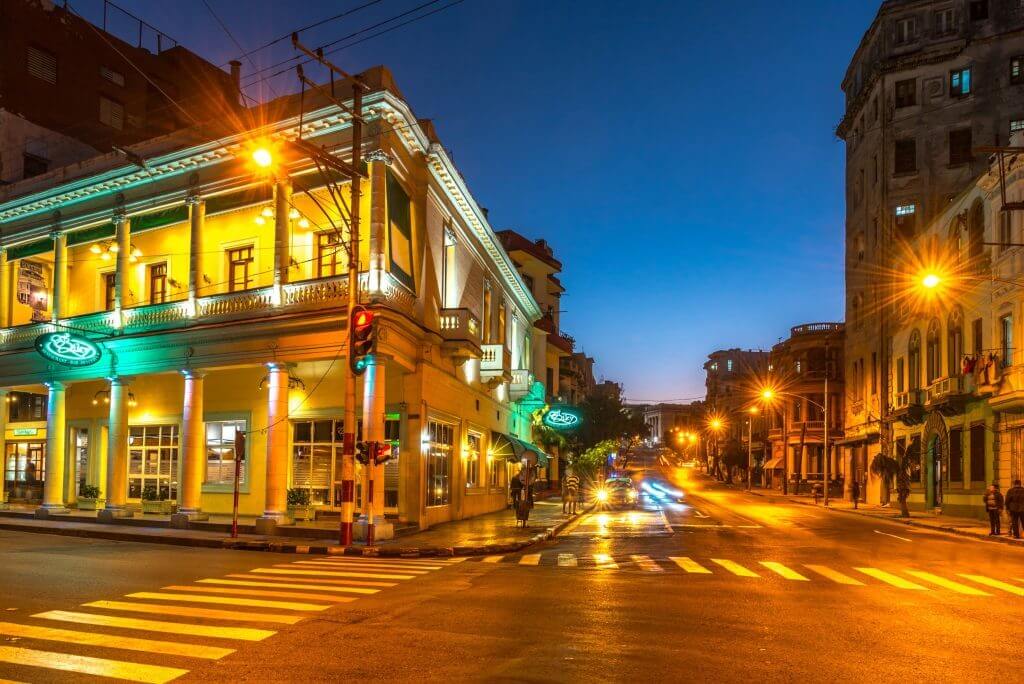 Source: oncubatravel.com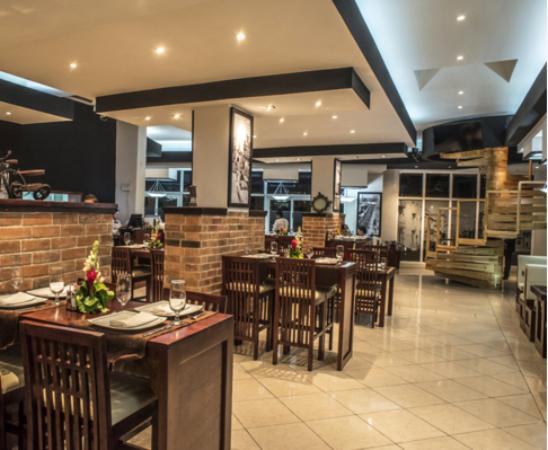 Source: tripadvisor.com
El Biky is the most renowned Havana restaurant. However, it's in the quiet Vedado district, far from the salespeople attempting to seduce travelers with restaurant offers. Instead, El Biky offers a simple café and a more sophisticated dining area.
The restaurant provides classic Cuban meals, but its international cuisine and seafood variety may be its most prominent features. El Biky's specialties include smoked salmon, shrimp cocktail, piquillo peppers packed with tuna, and octopus carpaccio.
Type of Food:

Cuban, International, and Caribbean cuisines.

Restaurant's Address:

Infanta, La Habana, Cuba
3. Los Naranjos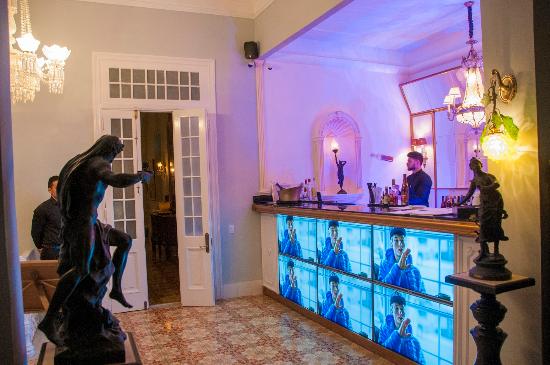 Source: tripadvisor.com
Los Naranjos is another Cuba restaurant with an exceptional lounge bar and gourmet restaurant located in the center of Havana. It boasts an expansive wine and beverage menu, stunning interior design, and patio dining for beautiful Cuban evenings. It is an excellent setting for a special evening or a professional supper.
Travelers have praised the restaurant's excellent customer service and incredible atmosphere, and it came strongly advisable by hotel concierge services. However, bear in mind that this establishment only recognizes cash, so bring plenty with you and don't neglect to tip.
Type of Food:

Caribbean, Seafood, Local, and Fusion Cuisine

Restaurant's Address:

4JM3+MF3, La Habana, Cuba
4. San Cristobal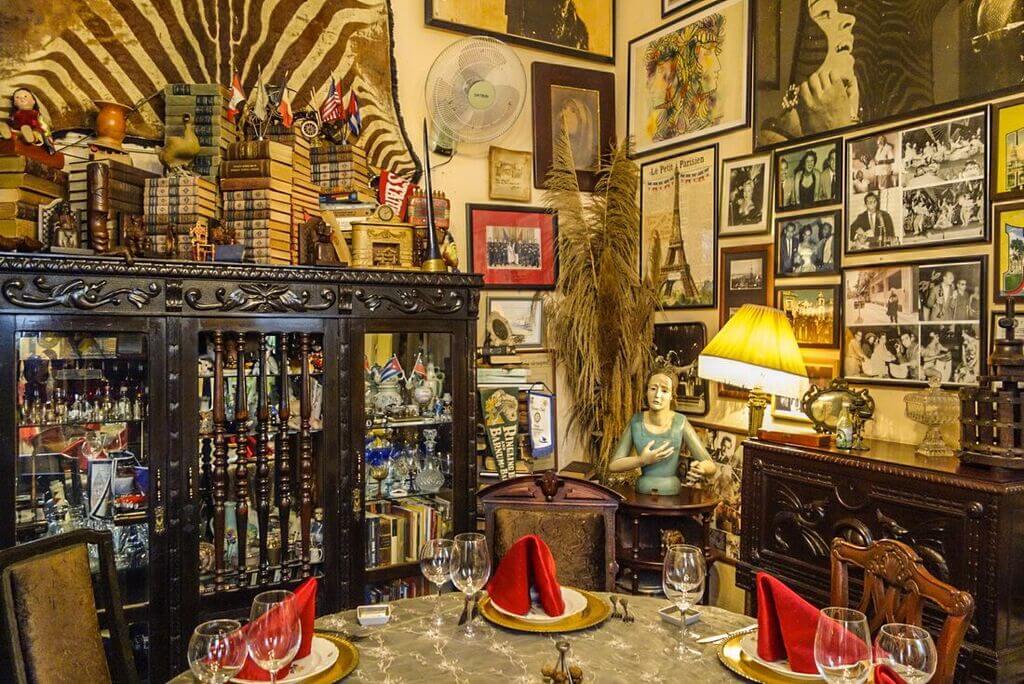 Source: pinimg.com
Like many other paladares, San Cristobal was founded in the owner's house, a turn-of-the-century mansion. As the company developed, the restaurant too flourished, which eventually took up most of the house. The embellishments are varied, including a Santeria altar among them. On one side, there is a picture of Barack Obama.
A glass dome protects the wine goblet he sipped from. The meal at Paladar San Cristobal may undoubtedly be varied, although quality Cuban cooking is the norm. We dined on "chilindron de chivo" (or goat stew). It's one of the most excellent restaurants in Havana, Cuba.
Type of Food:

Cuban Cuisines

Restaurant Address:

San Rafael, La Habana, Cuba
5. Casa Mina
Source: restaurantguru.com
Casa Mia is the place to go for lunch with an incredible view of the ocean in a setting with a storey. Casa Mia is one of the restaurants in Cuba which is present directly across the street from El Malecon, Havana's beachfront. The restaurant proprietors were reared in the home and have subsequently transformed it into a restaurant that serves dining with sea views. Octopus carpaccio, pig ribs in barbecue sauce, and others are menu options. Seafood is widespread, and the sunsets may be breathtaking.
Type of Food:

Seafood and Local cuisines.

Restaurant's Address:

Calle 1ra, No.103, entre C y D, La Habana, Cuba
6. Mojito-Mojito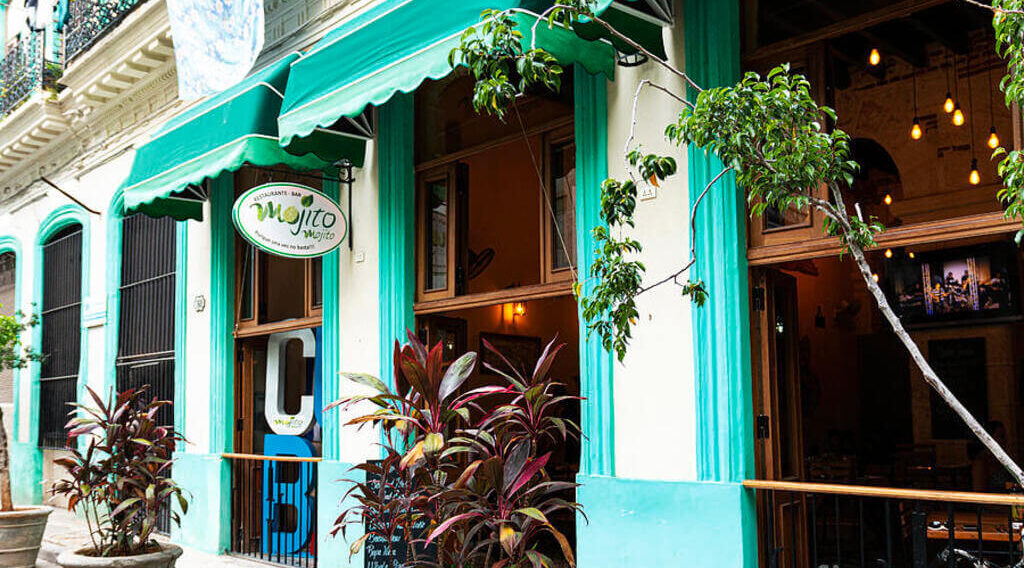 Source: fineartamerica.com
Travelers strongly suggest Mojito-Mojito as the most excellent spot to enjoy local cuisine in Havana. As the names indicate, their specialty is mojitos, but their slogan is "one mojito is never enough." It is one of the best restaurants in Havana, Cuba, to delve into indigenous culture; with local dishes, beverages, and live Cuban songs. It has a bustling local vibe, and it's not the spot for a casual romantic supper, and it's firmly advisable for a great night out.
No bookings are required because it is a tiny restaurant (unless you have a large party), but it is also cash only. The shrimp cocktail, Cuban pork, and tuna mojito have praised travelers.
Type of Food:

Local, Latin, and Caribbean Cuisines.

Restaurant's Address:

4JPX+5QV, La Habana, Cuba
7. Sensacioones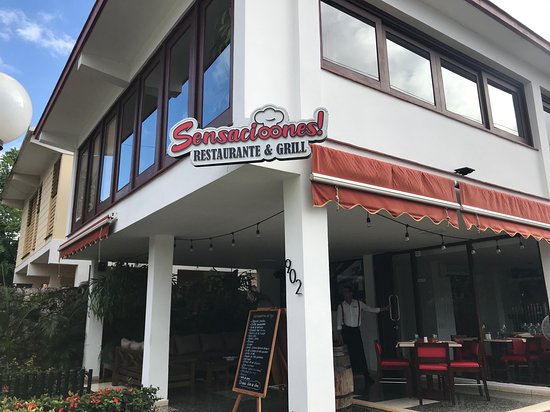 Source: tripadvisor.com
Travelers highly suggest it for a lovely meal or formal meeting, and it provides a private room for small gatherings, celebrations, or simply enjoying cigars with friends. Sensaciones features a more contemporary atmosphere than other Cuban eateries. It is famous for its delectable pies, laing, and empanadas. The mojitos are very delicious.
American and Canadian visitors and Cubans living abroad who returned to see relatives have all remarked that this is the most excellent restaurant in Havana. It is one of the restaurants in Cuba that is worth paying a visit.
Type of Food:

the Mediterranean and International Cuisine.

Restaurant's Address:

902 Entre 9Na 11, Havana, Cuba.
8. El de Frente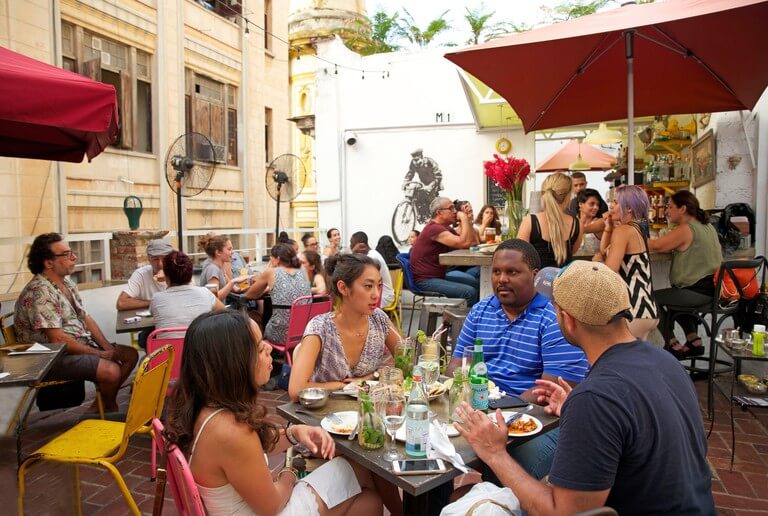 Source: theculturetrip.com
You will have to make a reservation far in advance for a meal at this chic and constantly crowded place on a few of Habana Vieja's major roads. Select the retro theme, vintage, and open-air rooftop patio, where mixologists create killer fruit-flavored mojitos, daiquiris, and gin-based drinks. The menu focuses on light meals, with a few of the finest ceviche in the area. Nevertheless, follow in the footsteps of the regular customers and order zingy tuna tataki or a tray of similarly zesty tacos.
Type of Food:

Cuban, Caribbean, and Latin Cuisines.

Restaurant's Address:

O'Reilly, La Habana, Cuba
9. La Chucheria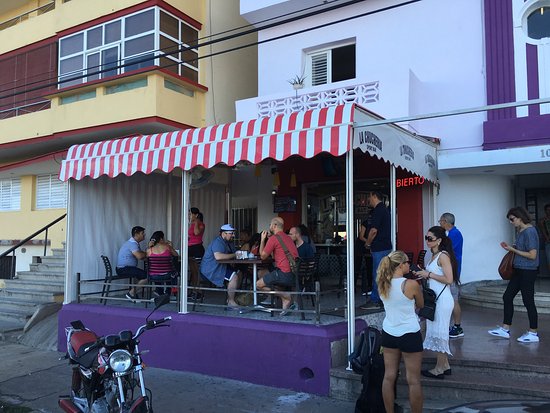 Source: tripadvisor.com
Head straight for this little Miami-styled restaurant in Cuba. It is set on a sheltered beachside terrace overlooking the Malecón. Cubans enjoy pizza but aren't exceptionally skilled at preparing it. Nevertheless, La Chucheria defies expectations with its excellent yet ridiculously affordable thin-crust bread and make-your-own toppings that rival Chicago's best. Furthermore, the ice cream batidos are out of this world. On weekends, arrive before 8 p.m. to avoid an extensive line.
Type of Food:

Cuban cuisines, Special diets, and Fast Food.

Restaurant's Address:

Miramar, La Habana, Cuba
10. Riomar Bar and Grill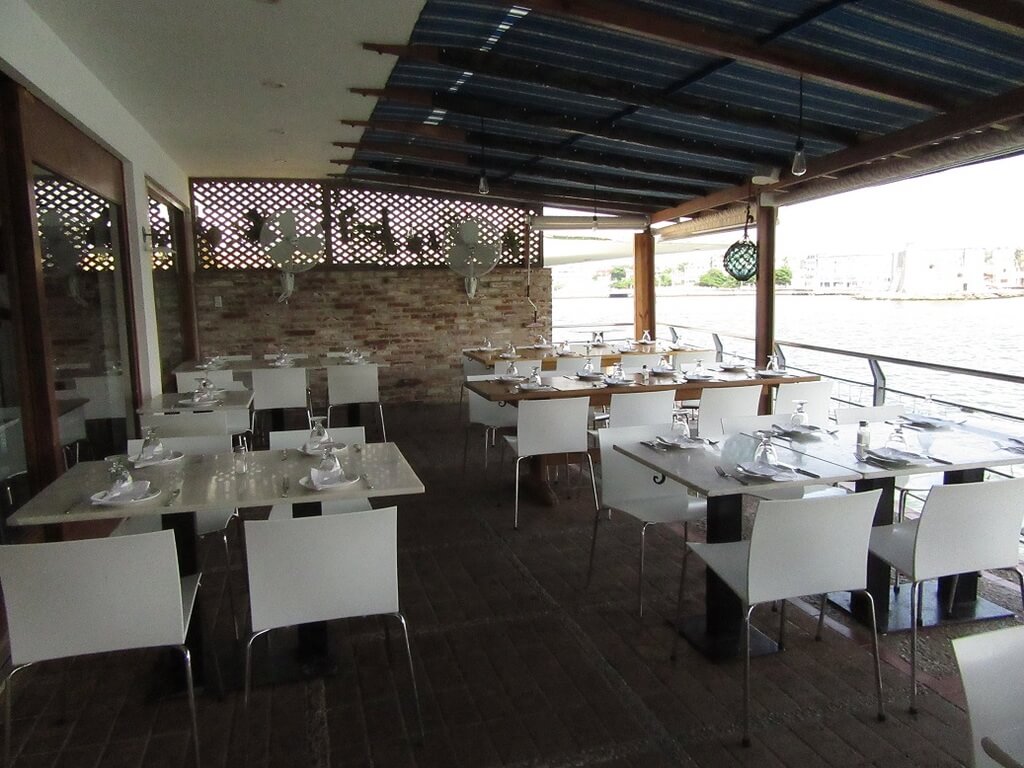 Source: blogspot.com
Riomar was voted Travellers' Favorite in 2020, and it's easy to understand the reason. It is one of the best restaurants in Cuba with beautiful scenery from the terrace. This beachfront restaurant offers a unique blend of local, Mediterranean, and international food. Travelers say the seafood platters are the most excellent dish.
Though most of the structures in Cuba, especially the restaurant facilities, are relatively ancient, Riomar has a very modern appearance and feel. The restaurant serves vegan, gluten-free alternatives and an excellent range of wines and beverages.
Type of Food:

Seafood, Caribbean. Latin, Cuban, International, and Mediterranean Cuisines.

Restaurant Address:

Miramar, 11 Avenida 3ra, La Habana, Cuba
Also Read: 17 Best Places to Travel in 2023: Unleash Your Inner Wanderer
11. Ivan Chef Justo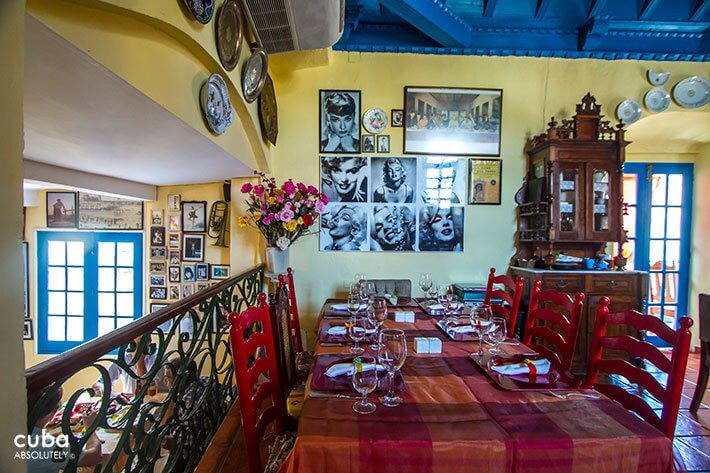 Source: lahabana.com
It is one of the top restaurants in Cuba that you should seek. This restaurant is in Old Havana, close to the "Museum of the Revolution." However, it might be challenging to discover. The 2nd and 3rd stories of a centuries-old structure in the center of Old Havana are home to Ivan Chef Justo.
The restaurant includes a range of private dining areas and one of Havana's nicest rooftops. Baby lamb ribs and a variety of fish and fowl dishes are on the menu. The lobster dishes and suckling pig are also consistently well-received.
Type of Food:

International and Cuban Cuisines

Restaurant Address:

La Esquina, Aguacate, La Habana, Cuba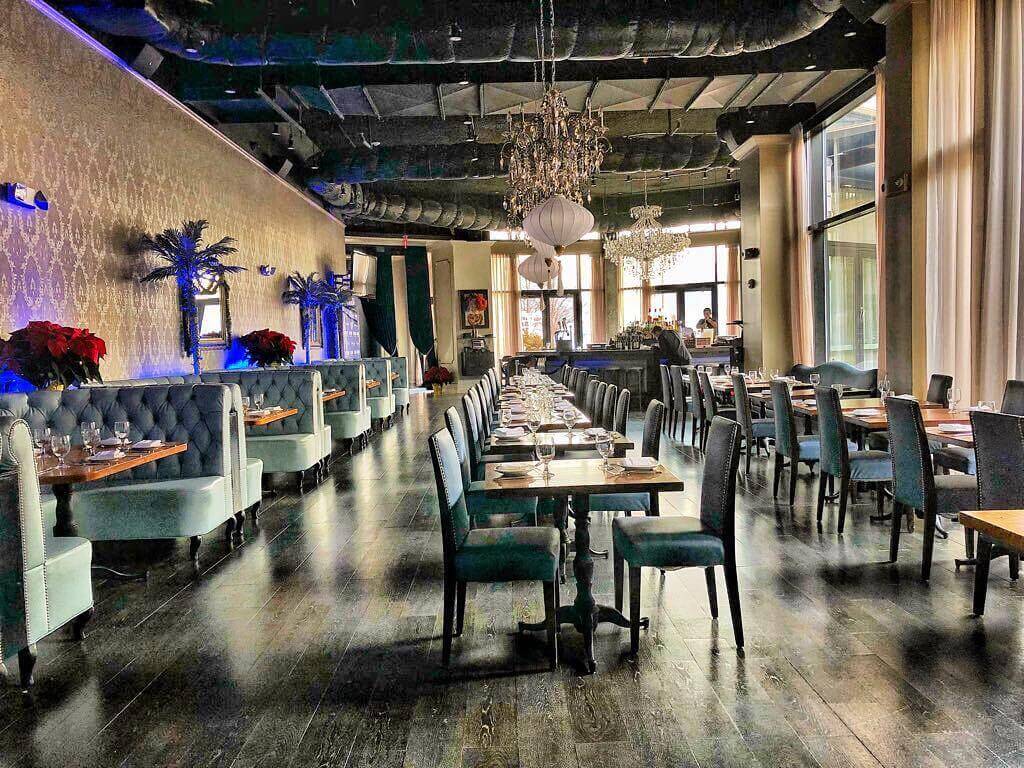 Source: soncubanonj.com
Conclusion
After wandering Havana's meandering alleys, you will be hungry. Dining in Cuba is a strange experience, to say. You should see a few tourist spots, but they aren't decent places to eat. So, how do you decide which restaurants are the greatest? Simply put, ask those who've been there for a while. That is, without a doubt, an unwise concept. So, to assist you, we have compiled a list of the best 12 restaurants in Cuba. You can select any of them depending upon your nearest location and enjoy the meal.
For more updates on the tourism industry, visit Travelila.