After a discussion with our in-house travel experts and some help with websites on Google, we have come up with the list of best places to travel in 2023. No matter what person you are, this list will probably help you in getting the best of the trip in the coming year.
From beaches to mountains and historical places to the food hub, we considered all the things in curating this list. But first, why suddenly we planned on categorizing this list? Below are the points!
Do you know?
Approximately, 70 searches are there in a month for the term 'travel in 2022' on Google.
Around 90% of U.S. travelers have canceled their plans in 2020.

Around

70% of the travelers

around the world are planning for a holiday destination for 2023.
With the above statistics, it is evident that people are direly waiting for the pandemic to end or at least be at ease. So, travelers can unleash their inner wanderer and admirer. And to help you and everyone around the world in planning the post-pandemic trip.
Let's see which are the places to visit in 2023, that will erase for thirst for trouvaille!
Best Places to Travel in 2023
Greece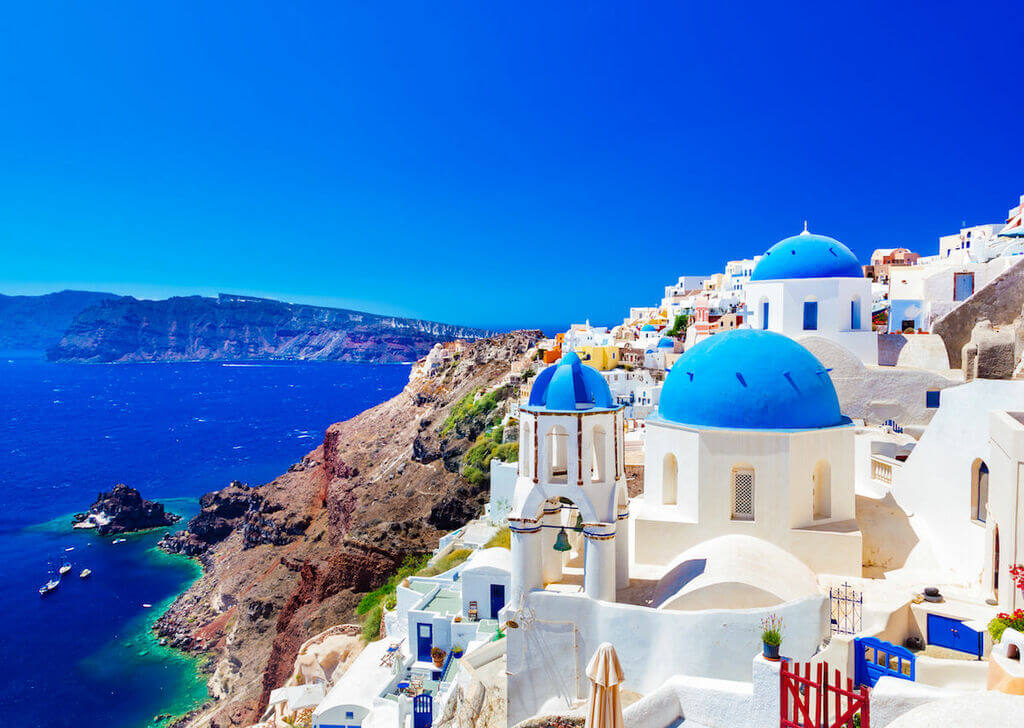 Source: matadornetwork.com
Greece an absolute beauty on the earth. It is a place where democracy took birth and to be honest, the second heaven. The white walls with the background of the blue sea, what else you want? Whether you are planning a solo, family, or a couple of trips, Greece will provide you with the best. Spending nights in Athens or exploring the scenic beauty of Santorini, it can be the fresh start of your traveling year!
Japan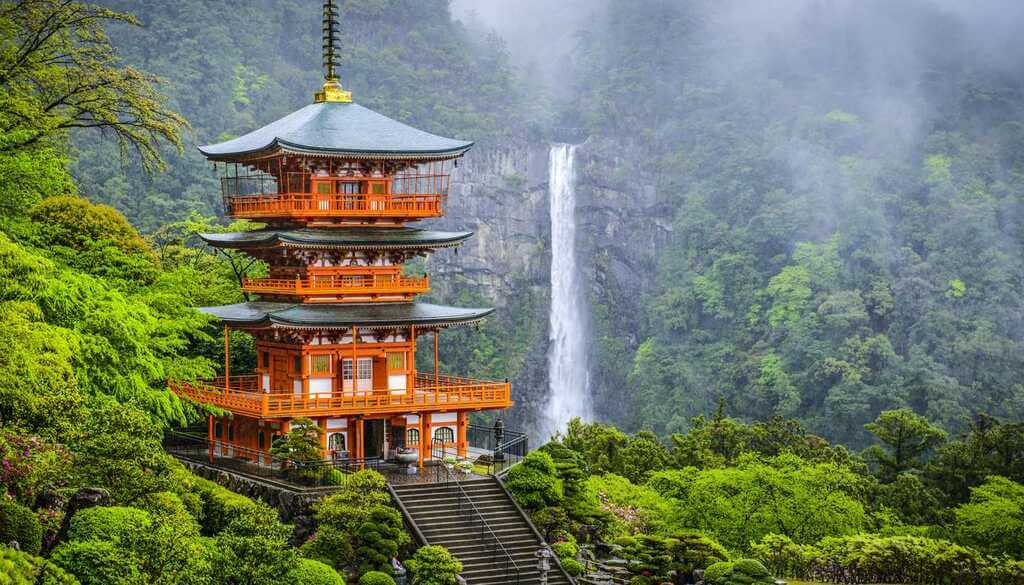 Source: worldtravelguide.net
Apart from technology, japan also has beautiful tourist places to offer. You might see the tea gardens, traditional arts, distinctive sculptures, gardens, poetries, and many more. Japan is famous for all of them. But above all, it is widely known for the beautiful cherry blossoms. One cannot help but fall in love with the beauty of Asahiyama Park, Sapporo – Japan.
India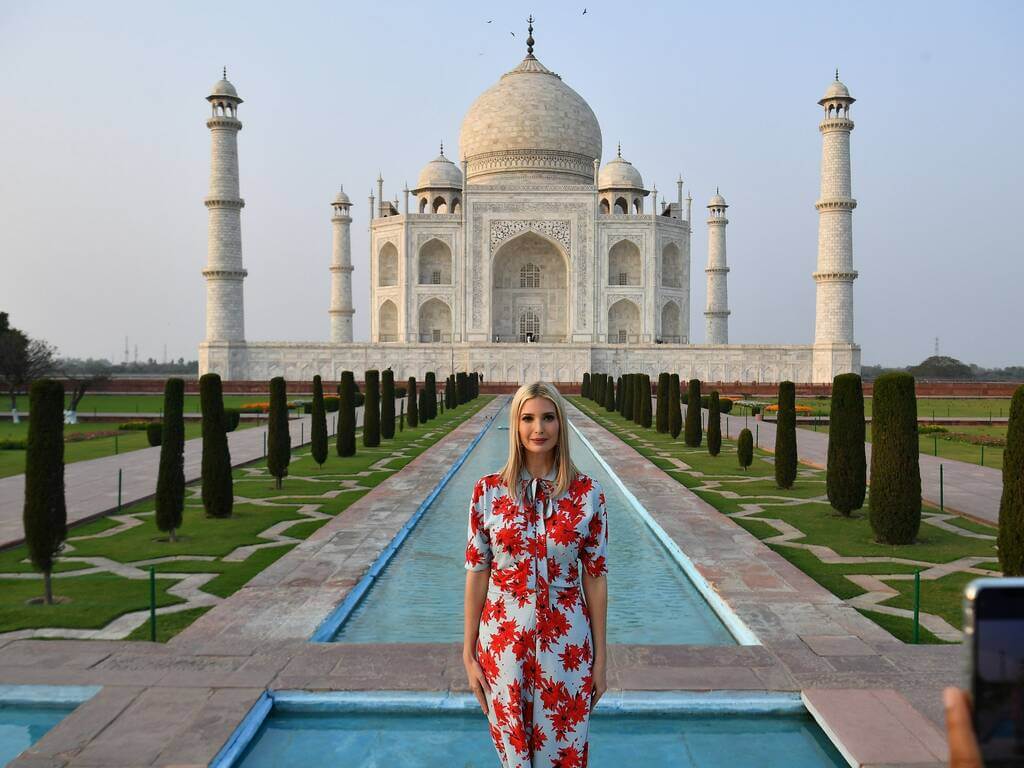 Source: vogue.com
India is known for its diverse culture along with languages. Every state in India has its own specularity. Whether you are looking for beaches or mountains, India has both. It has teh states where you can see snowfall and also the states where you will experience extreme heat. The beauty of India lies in history and nature. The monuments there are preserved well. If you are looking for a historic place, India is the best option for you.
Italy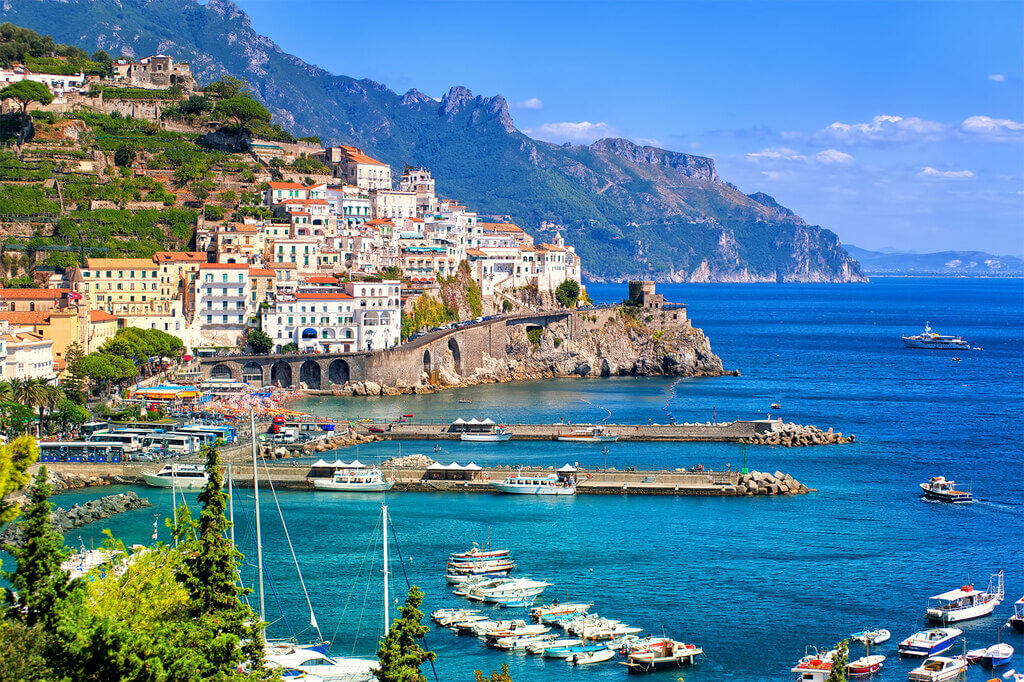 Source: britannica.com
Italy, an origin country of Pizza. Along with great pizza, it has much more to offer from historical places to art galleries and extravagant churches. Apart from art galleries, Italy has a huge contribution to fashion, architecture, design, and much much more sectors. You will see the best of everything there. Don't forget to visit Naples, Rome, and Milan. They are the most decorated cities in Italy.
Egypt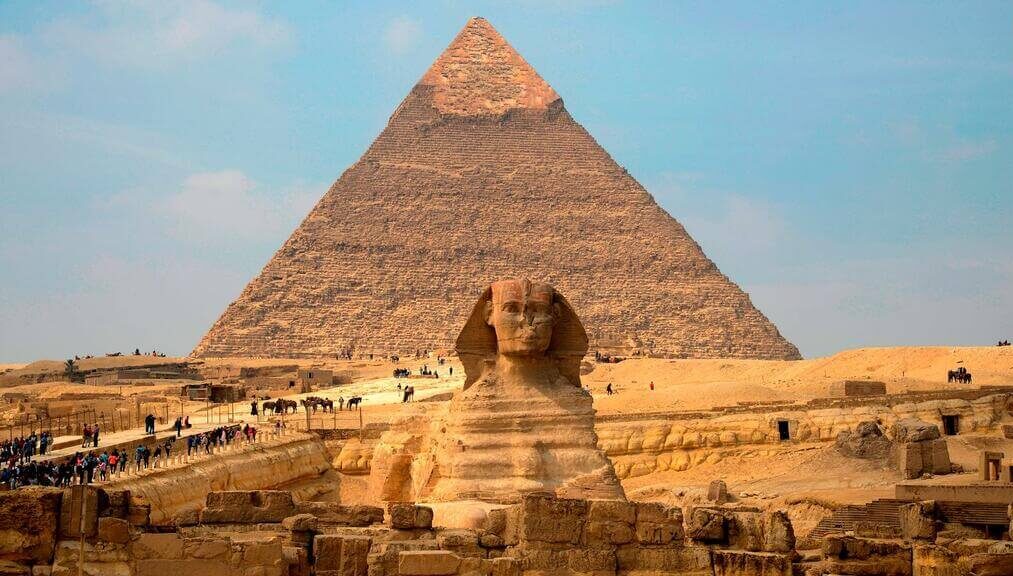 Source: cnn.com
The city of historical monuments – Egypt. When you hear Egypt, the first thing that comes to mind is pyramids. Everyone thinks, what else is there to see apart from pyramids and statue of Pharaohs. The history of this is beautiful, but you know what is even more mesmerizing? The oasis, beach, museum, and nightlife in the white desert. Confused? Refer to the below-mentioned blogs!
Vietnam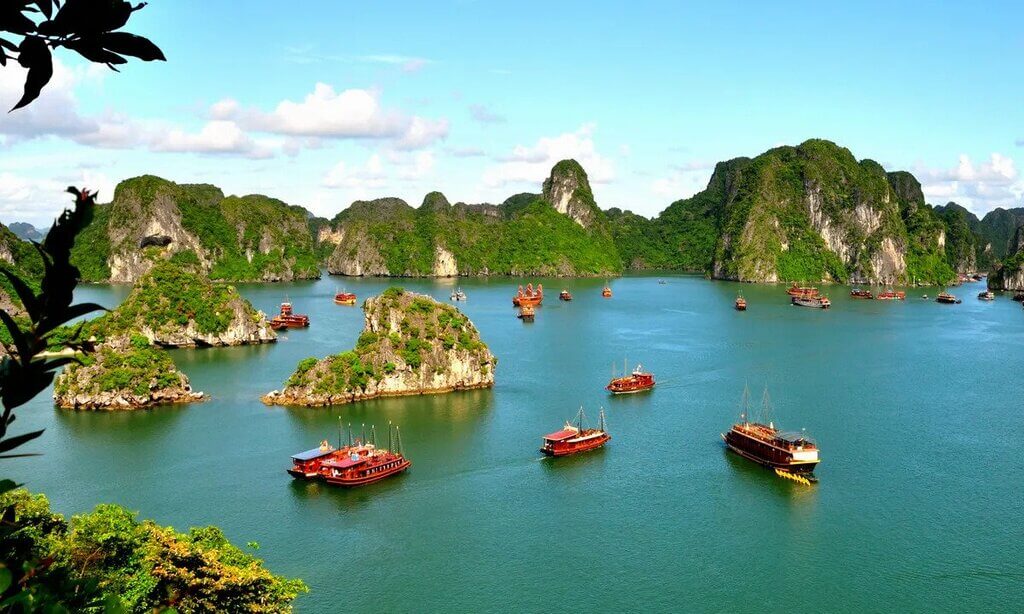 Source: wanderlust.co.uk
When you know too much about the place, it can still become a hell of a task to plan things right. Vietnam is most popular for its quintessential greenery around the place. You will find waterways, rice paddies, and even mountains. When in Vietnam, you must visit Cambodia too. You can plan a 10-day trip to explore both the scenic cities with the tiniest detail. Do shopping, experience the local life, and get souvenirs for loved ones.
Maldives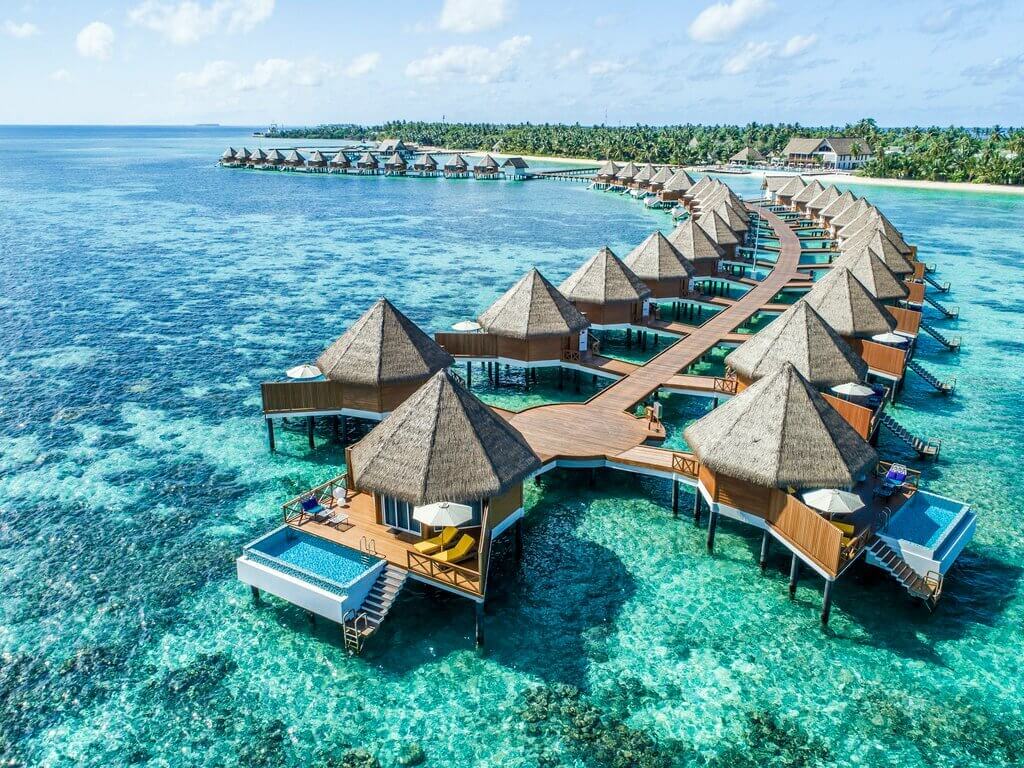 Source: qtxasset.com
With thousands of beautiful beaches, you can experience extreme calmness in the place. Go with your family, friends, or partner the beauty of it will anyway pursue you to love the place. If you are more of a water sports person, Maldives has many water sport activities to offer, from fishing, swimming, scuba diving to snorkeling, and water skiing. Along with beaches, it has a fascinating history and museums to review them.
United Arab Emirates (UAE)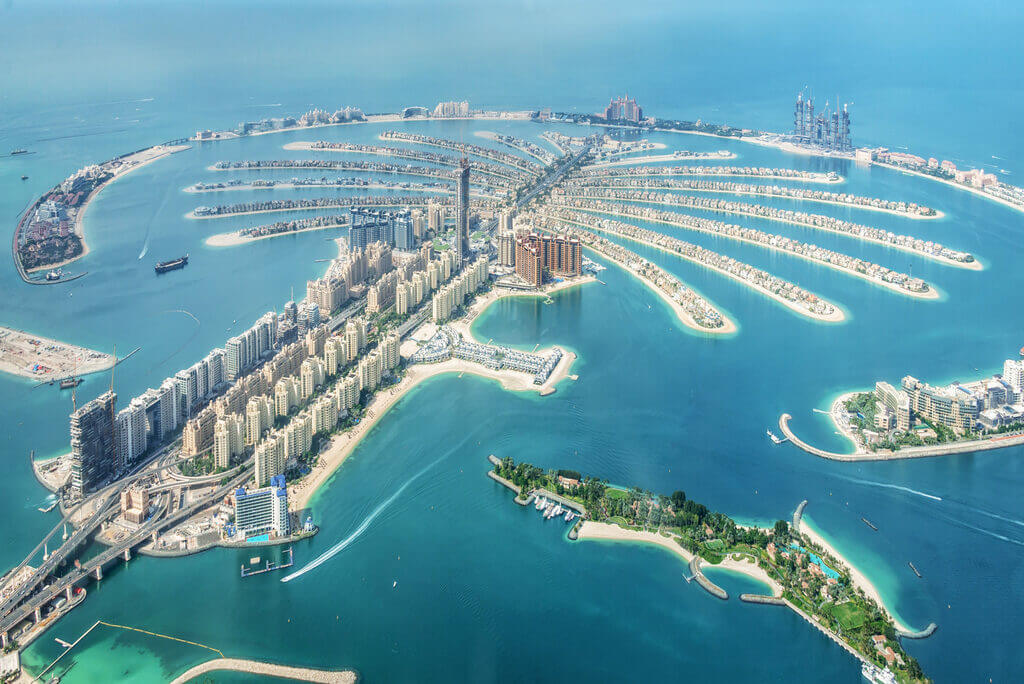 Source: pcdn.co
UAE was first famous for its oil-exporting, but as time passed, it has gain popularity in the tourism industry as well. The two most renowned and largest city in the United Arab Emirates in Dubai and Abu Dhabi. Each of them has stunning places to visit. With the Burj-Khalifa in Dubai, the tallest building in the world, it has attracted many visitors.
Canada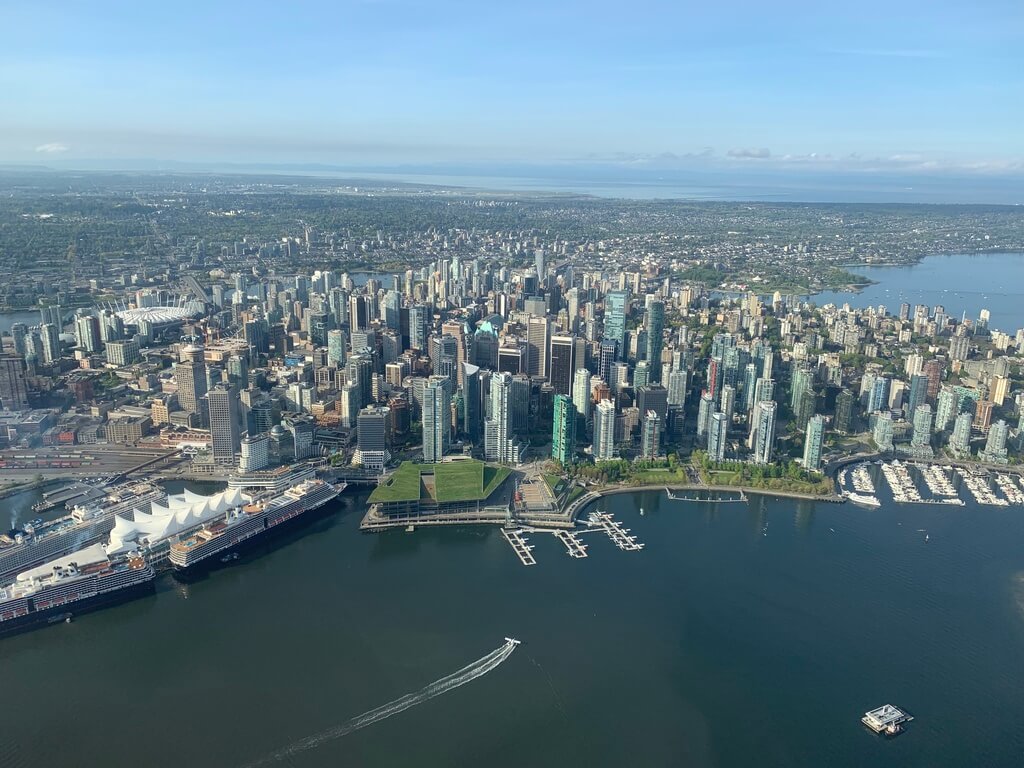 Source: citynews1130.com
Canada is popular among the students for its high-class studies. However, do you know? Canada is also on many people's must-visit list. Also, you will find the most friendly people in Canada only. They are polite and willing to help you with directions as well. Northern lights and maple syrup is just another reason to visit Canada. It is a cold country, so make sure to pack warm clothes.
Costa Rica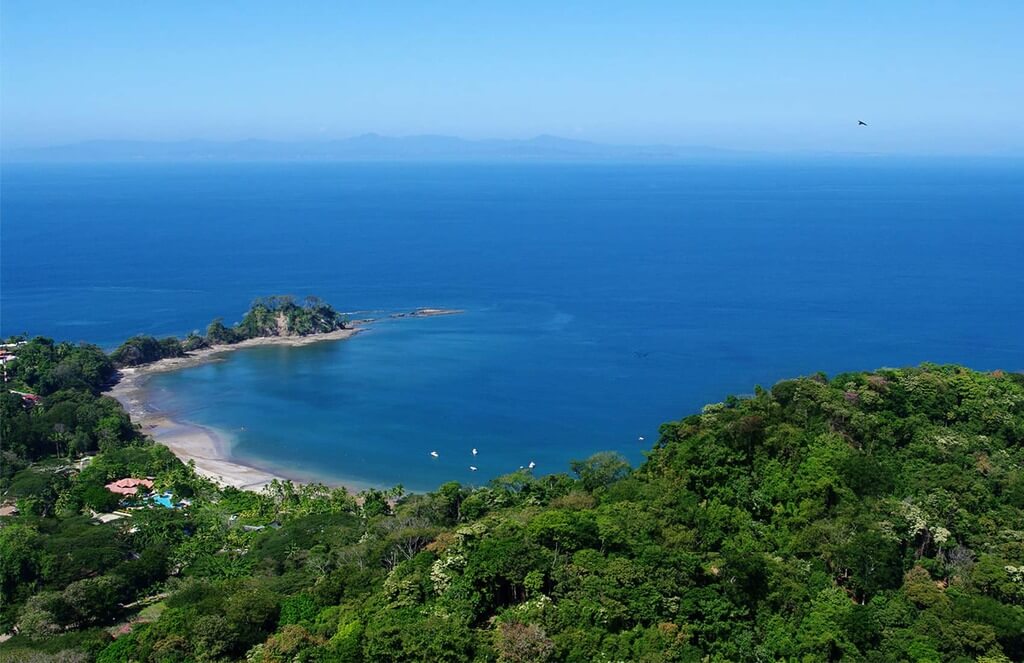 Source: ticotimes.net
Costa Rica is the best place to travel in 2023 for people who love adventurous trips. From river rafting, canyoning, kayaking, scuba diving to hiking, and trekking, you will be able to do each of them. You will definitely get the adrenaline pumping with these activities, to calm it down it has national parks and amazing places to see.
Indonesia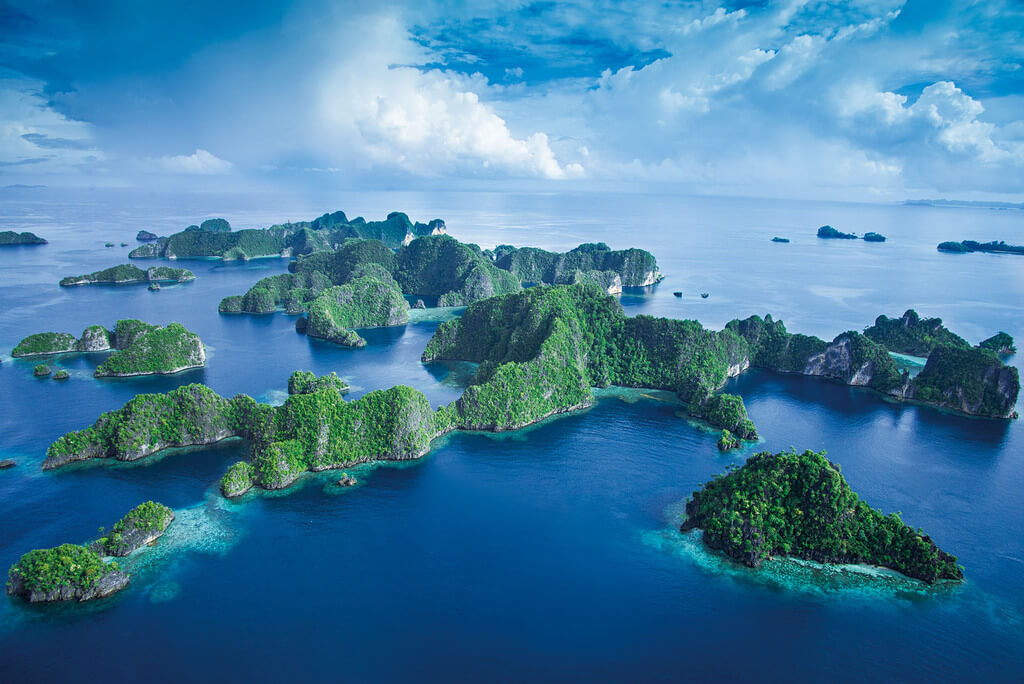 Source: lonelyplanet.co.kr
Indonesia a country with 139 volcanoes is also famous for its diverse natural beauty. You will find, beaches, mountains, forests, temples, and everything. You might have heard about Bali, the most favored honeymoon destination. Start your new year with a trip to Indonesia.
Mexico
Source: fodors.com
If you are planning to have a food tour the best place to visit in 2023 is Mexico. It is famous for its delicious delicacies like tacos, tortillas, burritos, tequila, and chocolate. Do you know? Mexico is a place where Chocolate originated. Apart from food, it has Mayan temples and Cancun city to visit.
Havana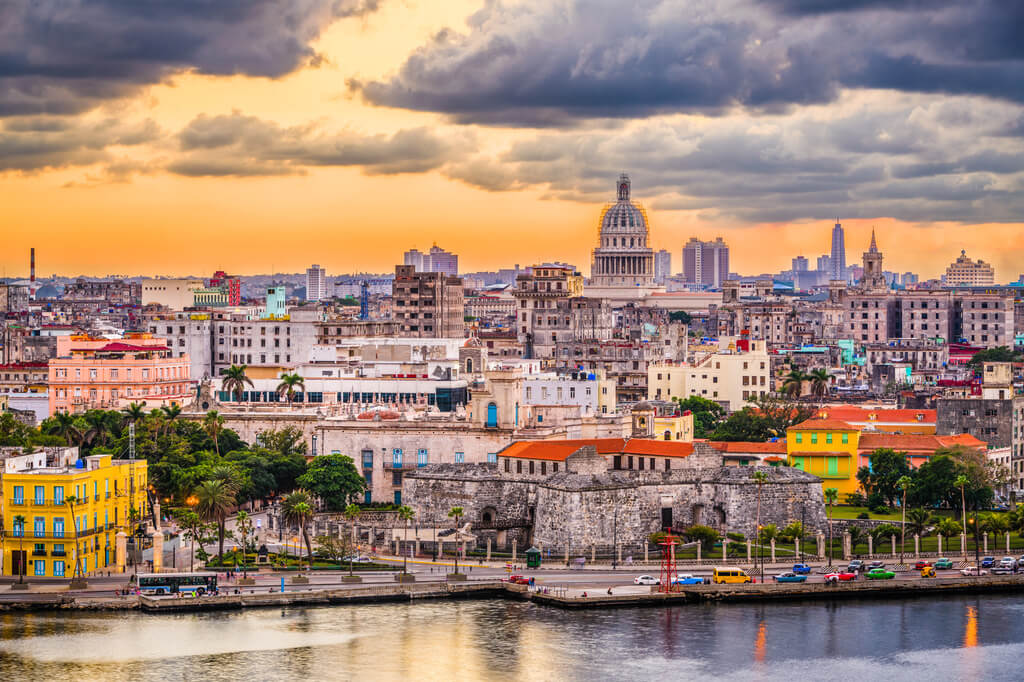 Source: fly.pl
Havana, ooh na-na! Remember this iconic song by Camila Cabello! One would think, why on earth she would make a song dedicated to the city? Well, the one who has visited this city, knows the reason. Havana is known as 'Key to the New World.' With the prime coastal real estates and distinctive pizzazz, it has an entirely new outlook and has been a favorite place for explorers around the world.
Also Read: 15 Places On Earth That You Must See Before You Die
Australia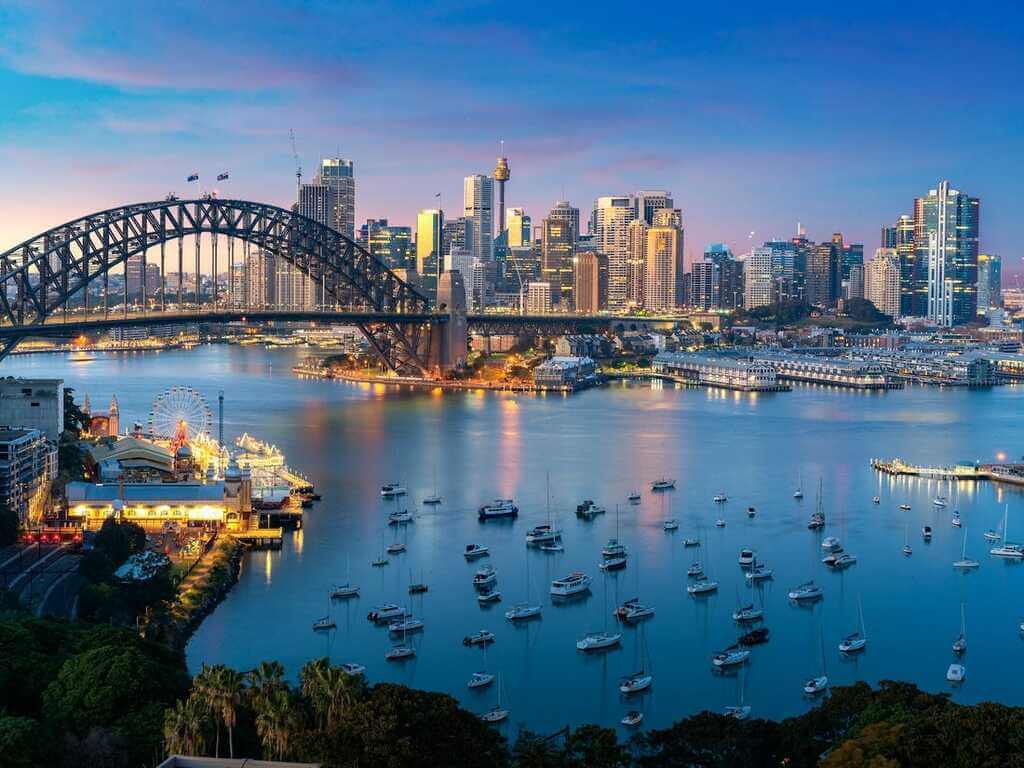 Source: insider.com
Want to explore natural wonders? What place is better than Australia! It famous for its beaches, desserts, bushes, and wide-open spaces. Australia is one of the most urbanized cities in the world. The main attraction is in the big cities like Melbourne, Sydney, Brisbane, and Perth. It has breathtaking flora and fauna spread across the various islands. The beauty of this island is something that you can't neglect!
Canary Islands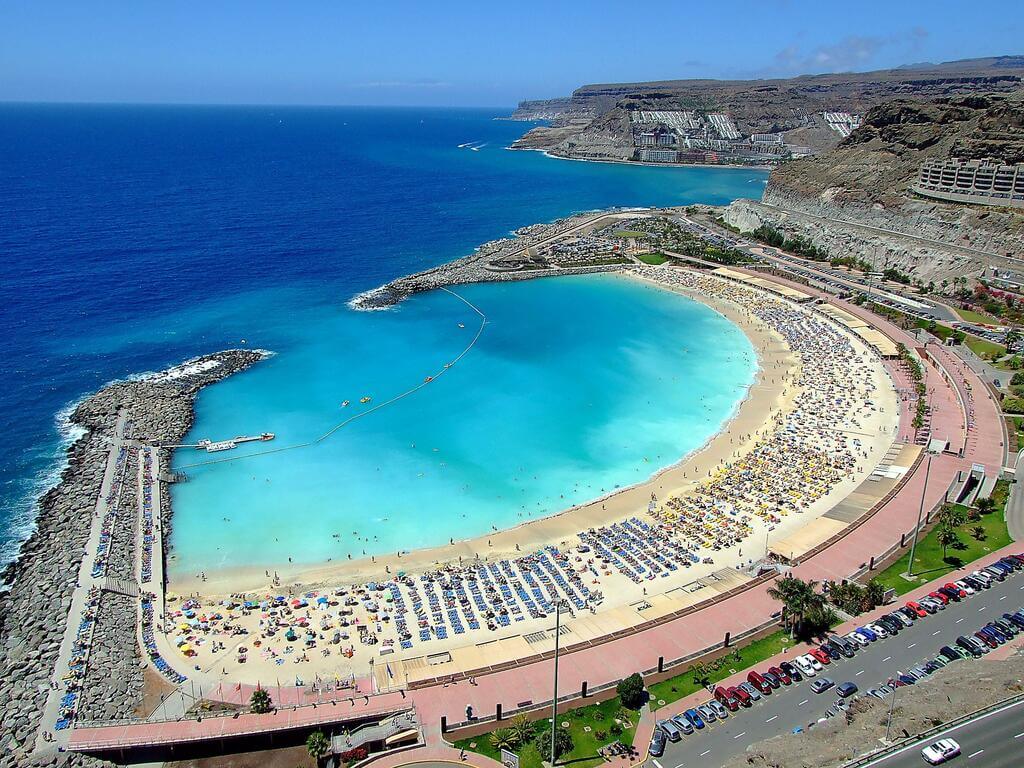 Source: thesun.co.uk
If you are a beach clover, the canary island is the ideal place for you. Why? Because it has the best beaches in the world, as simple as that! Canary Island is nearest to the wonderful Sahara desert and Morocco. It is known for its hiking trails, surfing, beach sports, and many more. Three of the canary islands are registered with UNESCO as world heritage sites.
New Zealand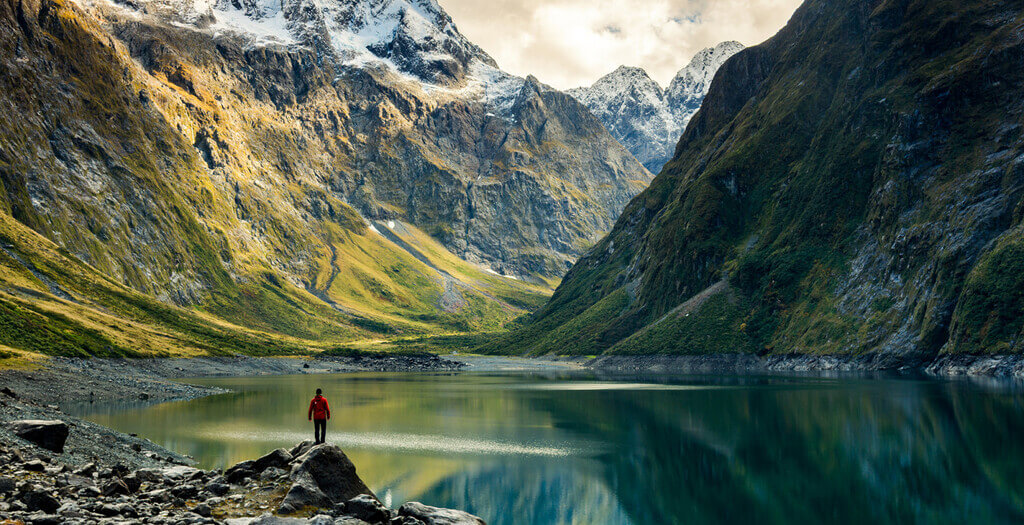 Source: inspiringjourneys.com
If you want to have tranquility at its best, visit New Zealand. It is a small country with a 4.5 million population, but the scenic beauty it has, will definitely still your heart. The indigenous Maori culture and picturesque landscape, what else you need to calm your mind and refresh your soul.
France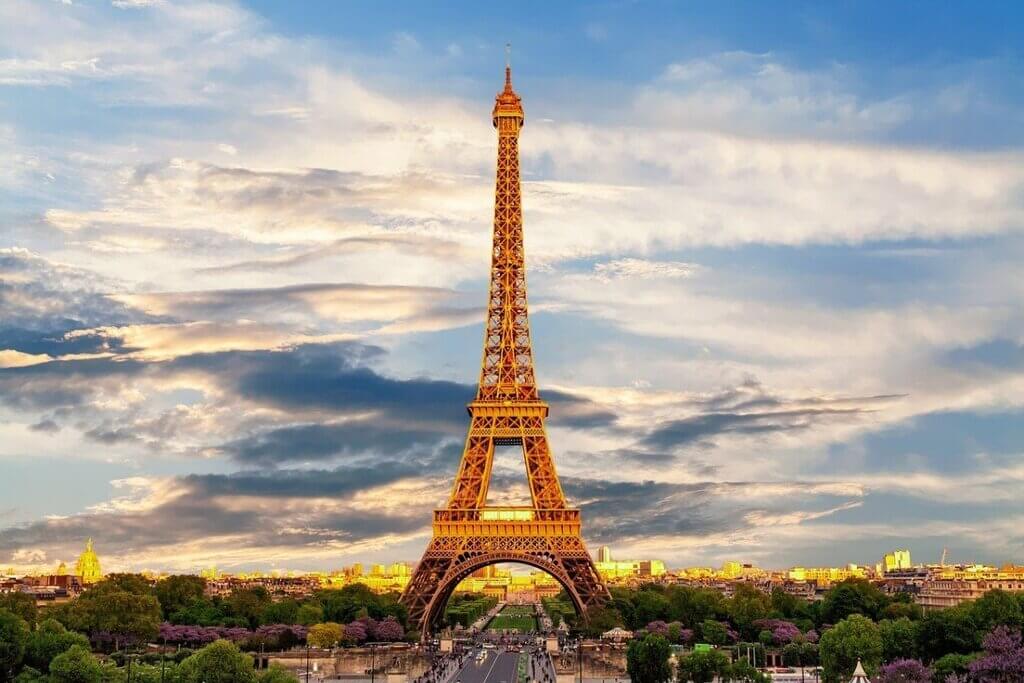 Source: counterpointresearch.com
The city of love, France. Here you will find every place with the symbolism of love. From the Effiel Tower to Disneyland Paris, there is something to everyone. This European country is also famous for this fine wine, cheese, and fashion. From small towns to renowned destinations, the beauty of France will hypnotize you.
Wrapping up!
So with this, we come to an end of the article for the best places to travel in 2023. As promised we enlightened you with the places that have beaches as well as mountains. There are destinations where you will find both of them together. So what are you waiting for! read the detailed guide on a particular place mentioned below each of them.
If you still have any doubts regarding the places to travel in 2023, you can always pay us a visit to Travelila.