"Hey man, how have you been? Seems like you are enjoying your life in Havana. Your Instagram feed is looking damn attractive. I felt unhappy when you got transfer, but that feeling was replaced with envy on hearing the destination. Lucky you! It's my dream city, and I always wanted to visit there. So finally, I am going to be there. Now do me a favor and list down the things to do in Havana."
Reading the message, his lips turned upwards. Finally, they were going to meet after 3 years. All those messages, skype calls, and emails seem to be filling half of the space of his heart only. He knew she always traveled with the bucket list. That crazy girl is an avid traveler and likes to see every nook of the city. Wants to gulp down its best drink and gobble up the local dishes.
Are you the one like the crazy girl? We are not talking about the love story or who is going to meet whom. We are talking about 'an avid traveler.' Obviously, you are! And right now, you are planning your vacation to the city of distinctive pizzazz. He will send her the mail regarding things to do in Havana.
And you will know about the same here in this blog. We have tried our best to list all the best things to do in the city. The capital of Cuba has everything to do, from soaking in the sun to dancing all night in the club.
You can consider/take this blog as your bucket list for Havana, Cuba. But let's learn something about Havana and Cuba. This island famous for its haunting histories and madness life experiences. The country is located on the northern Carribean sea. The whole country is an island and has acted as a crossway for many explorers and entertainers.
Cuba has influenced many musicians through its sensual and contagious rhythms of the atmosphere. You can get a glimpse of it in the song 'Havana' by a famous singer Camilla Cabello.
So let's hum the song and discover the things to do in Havana to make the best out of the trip.
Watch Sunset at El Malecón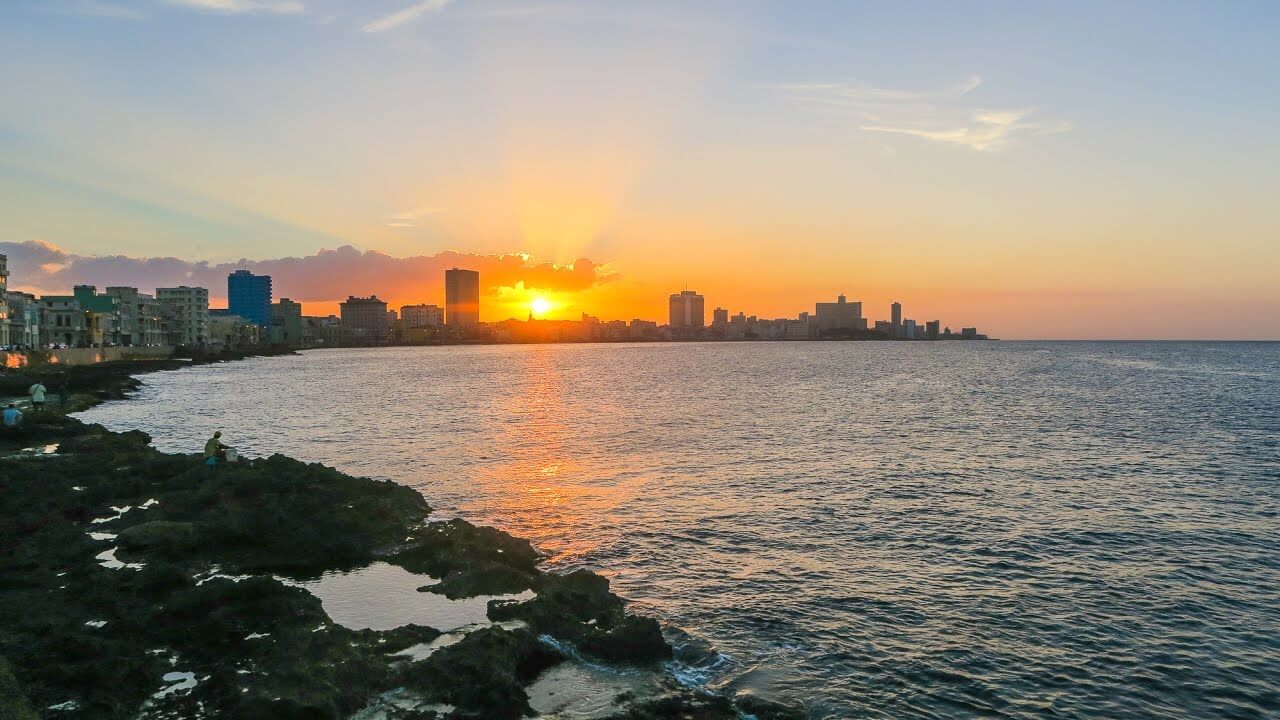 Source: youtube.com
Whenever you are on a trip, make sure to see a sunset there. Why? No, it isn't like they have another sun or kind of thing, but the view will definitely be different. And importantly, after a tiring day, that will soothe your mind and heart.
El Malecon is the best place to take a stroll and take in the views of the surrounding. You can spend a whole day there, during the day time, explore the boulevard of El Malecon and in the evening, watch the sun setting. Don't forget to capture it. You might want to watch it again and again.
Drink Daiquiri in Floridita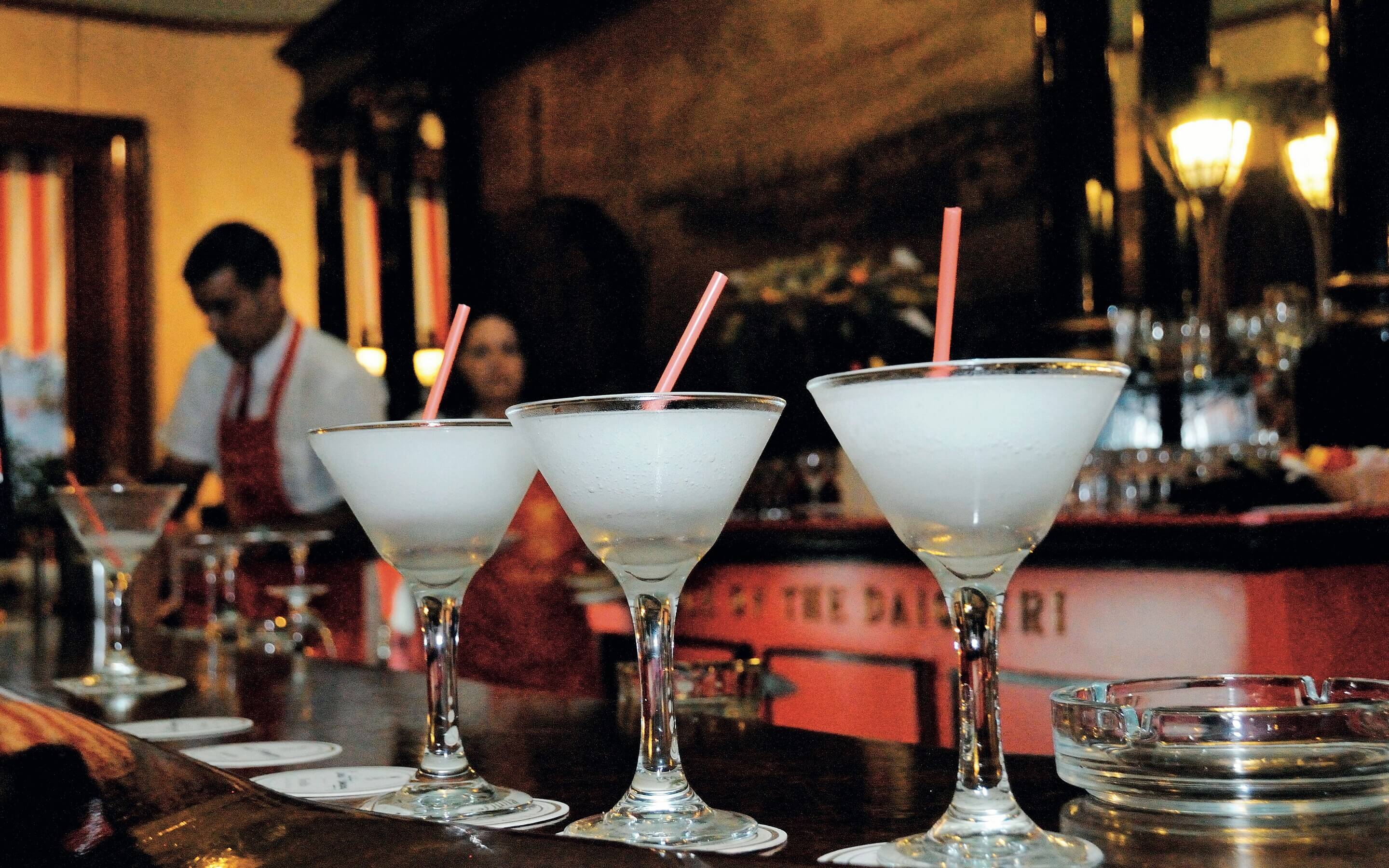 Source: telegraph.co.uk
We said it is a city with histories, and they have that in restaurants and bars too. There is a cocktail bar in Old Havana that is centuries old. Yes! Floridita, it is. The bar was opened in 1817 and was running as "La Piña de Plata" (The Silver Pineapple), and almost after 100 years, it was changed to "EL Florida."
The place is famous for its drink, a frozen daiquiri. Since then, the motto of the place is "la Cuna del daiquiri" (the cradle of daiquiri). The place is now a school for bartenders, where they learn how to make different types of cocktails. You can spend around 1 to 2 hours there.
According to some visitors, the place is nostalgic. Make sure you don't skip it. Afterall who says 'No' to drink, that too on vacation!
Explore the Old Havana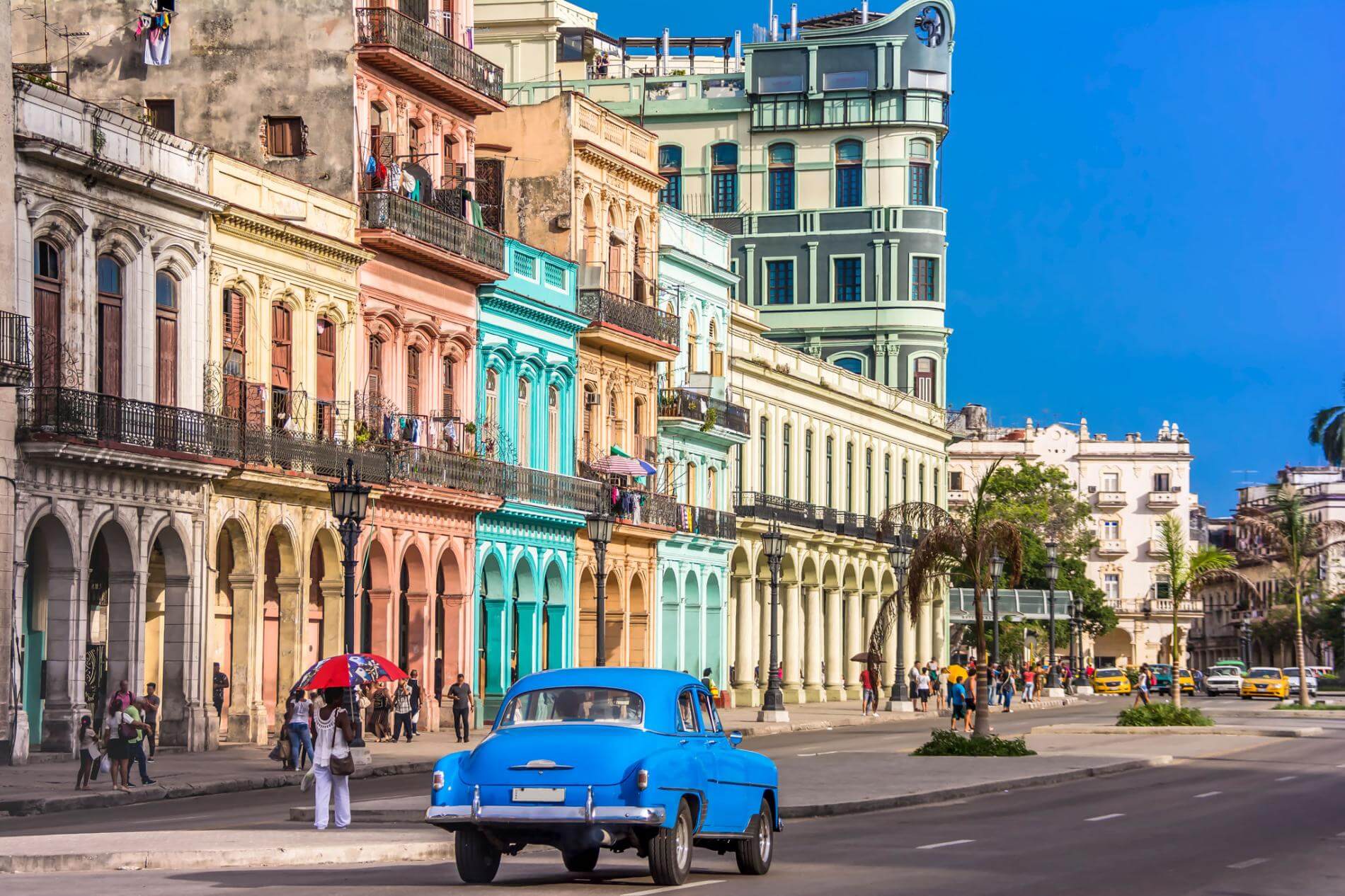 Source: nationalgeographic.com
The old city is the heart of any city. That place has all the waves of laughter, cries, developments, ruins, and almost every phase of the life of our ancestors. From old pathways to architecture, everything reflects life at that time.
Habana Vieja (Old Havana) is the heart of Havana, Cuba. The city was declared as a World Heritage Site in 1980 by UNESCO. The city has preserved the sense of centuries-old Havana impressively. As soon as you enter the city, you will be able to feel what life was like during that time!
And you will be amazed by how people in the 1950s also lived a luxurious life. The city has always been the key to a new world. You will see the remains of grand old hotels, vintage cars (make sure to take a tour in one), colorful blocks, and whatnot.
The area is picturesque and perfect for an Instagram feed.
Experience the Nightlife in Mio & Tuyo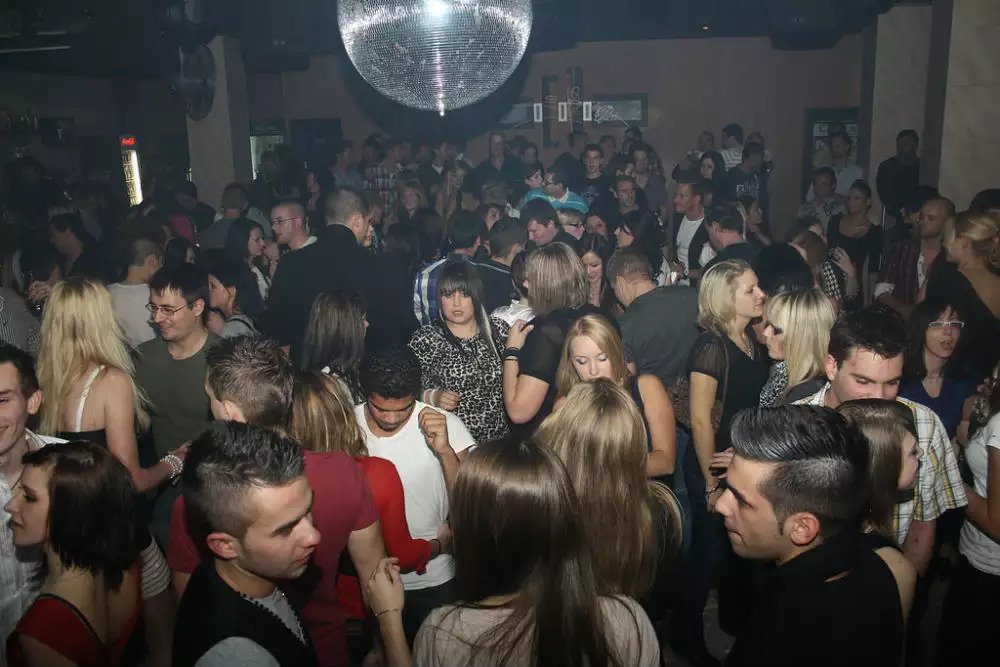 Source: indiatimes.com
Every country has its own nightlife. Nightlife cities like Amsterdam, New York, Las Vegas, and any other will make you feel bored once you enjoy the nightlife of Havana. The locals over-there will make you know what the real meaning of nocturnal life is and how to enjoy it at clubs.
And the best place is Mio & Tuyo, a restaurant, and a bar that has no closing time. You will see people dance for hours and all-nighters, enjoying the drinks and moving their bodies to the rhythm.
You won't feel like you are in another country in-between strange people and they may judge you. The locals over there are friendly and their hospitality will make you learn moves (even if you are a new-bee in dancing).
Also Read: Best Time To Visit Australia When You Enjoy The Trip
Visit the Museum of the Revolution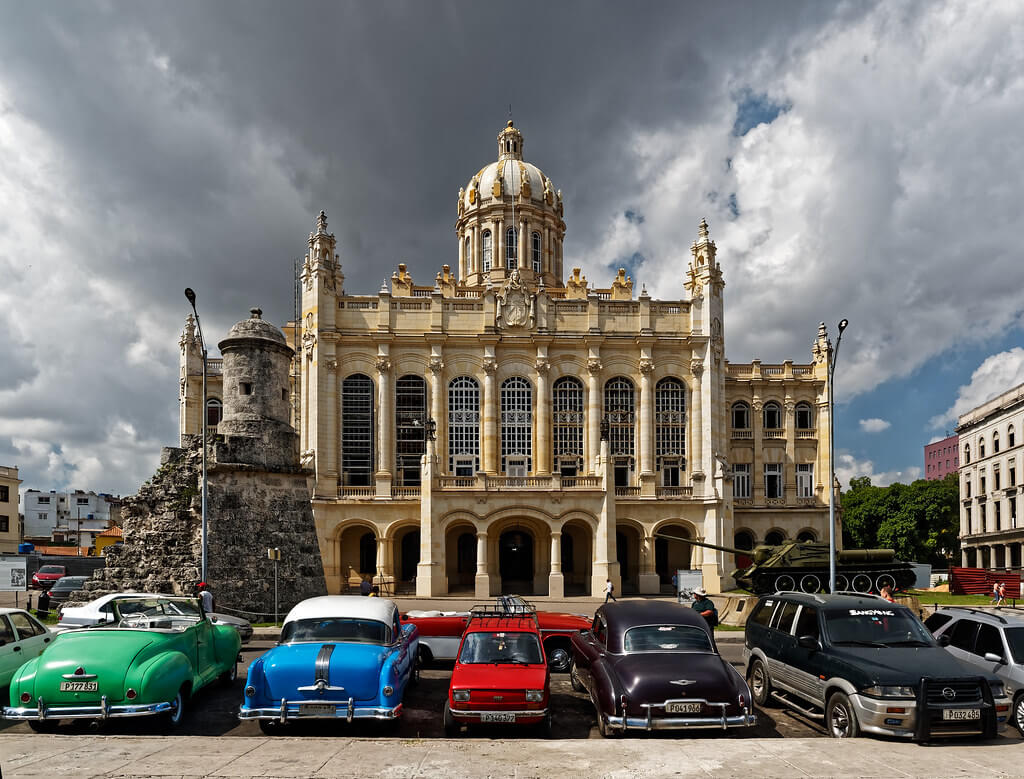 Source: flickr.com
There are chances that you didn't love history during schooling, but as you grow and travel to new places, knowing its history seems requisite. And when you know about it, you love the place more and more.
To know about the history of Havana, you need to visit Museo de la Revolución (Museum of the Revolution). In there, you will find the chronicles of events and leaders before the revolution that led to the upliftment of the city.
We won't write down everything right here. Somethings look best when you have a personal glance at it. The museum itself was the house of corrupt president of the country, Batista. The museum tells detailed history and stories about the struggle and sacrifice of the leaders for the country.
Take in the Views of Modern Art and Paintings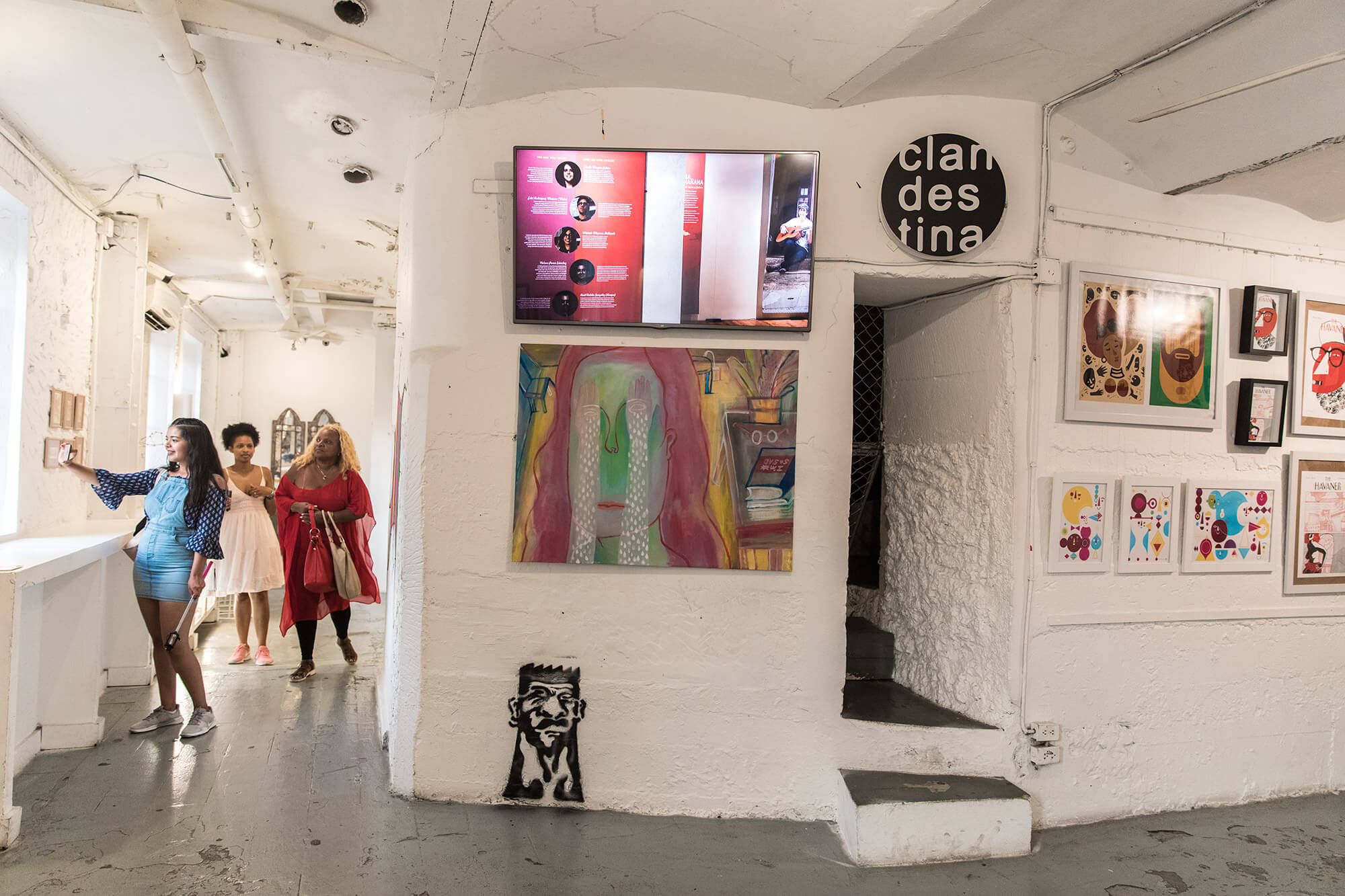 Source: time.com
If you love art, then don't forget to visit the places that offer the best view of modern art and paintings, one such is the Fábrica de Arte Cubano (an art gallery and club). The place all the art and painting that you can look at while having mojito in one hand and humming and dancing to songs played by DJ.
Other than that, there is a museum reflecting the fine arts of the city, Museo Nacional de Bellas Artes de La Habana (Museum of Fine Arts). The premise is divided into two parts: one for Cuban Art and another for the rest of the world. In both areas, you will find an admirable form of art by famous artists.
Stop by the Santa María Beach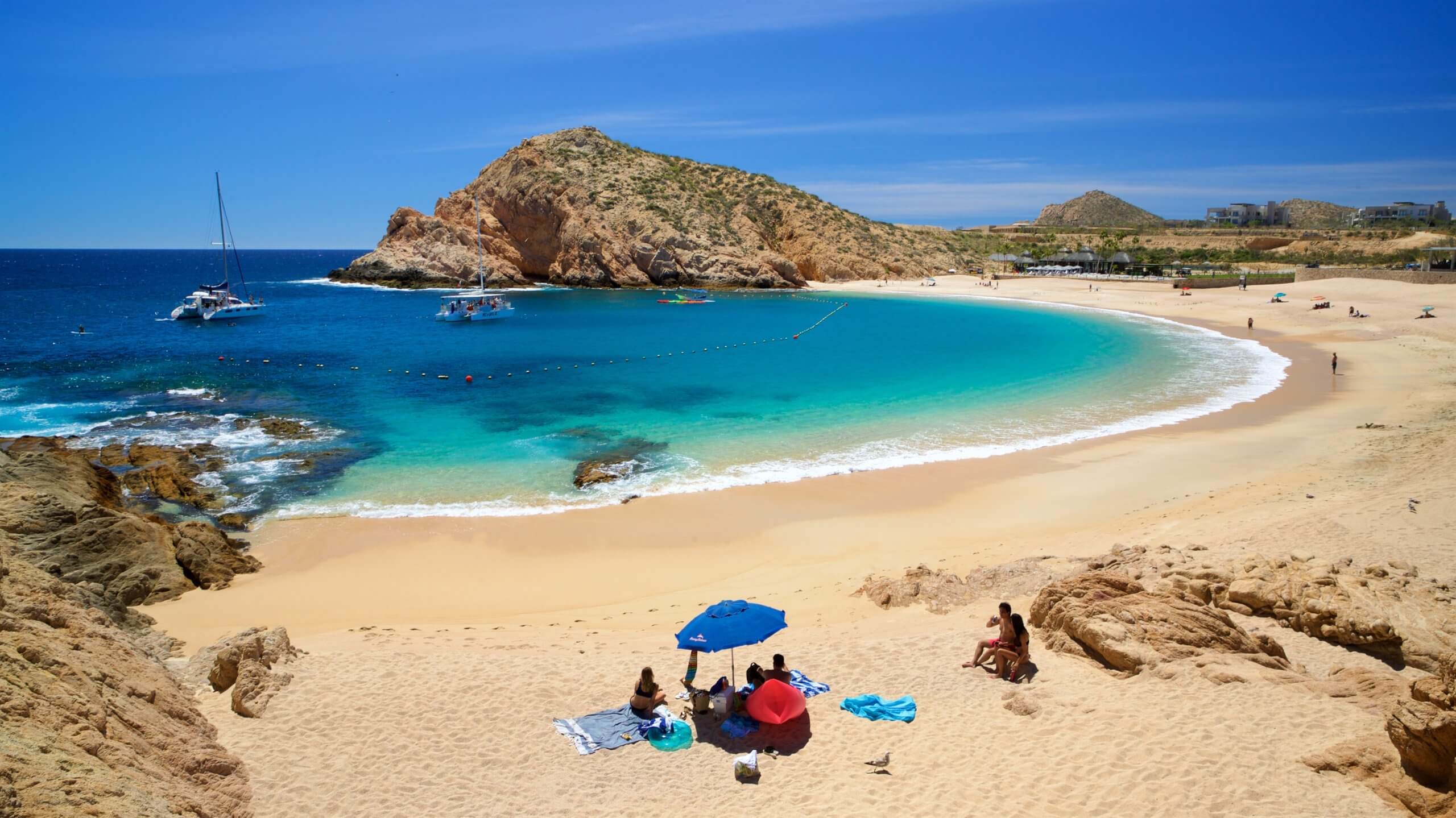 Source: expedia.co.in
The best beach in the country is Santa Maria in Playas del Este. It won't take more than 30-40 minutes to reach there. It is just 23.3 km away from the center of Havana. You can take a bus or taxi to get there.
You can rent a chair there if you want to relax. Otherwise, the actual relaxation is standing at the shore and letting waves hit your feet. You can swim and have food or cocktail there. And if you are there with your lover then surely this place is best for rejuvenating.
Don't forget to get a coconut from the walking vendors on the beach-side (with or without rum).
Savor the Cuban Meal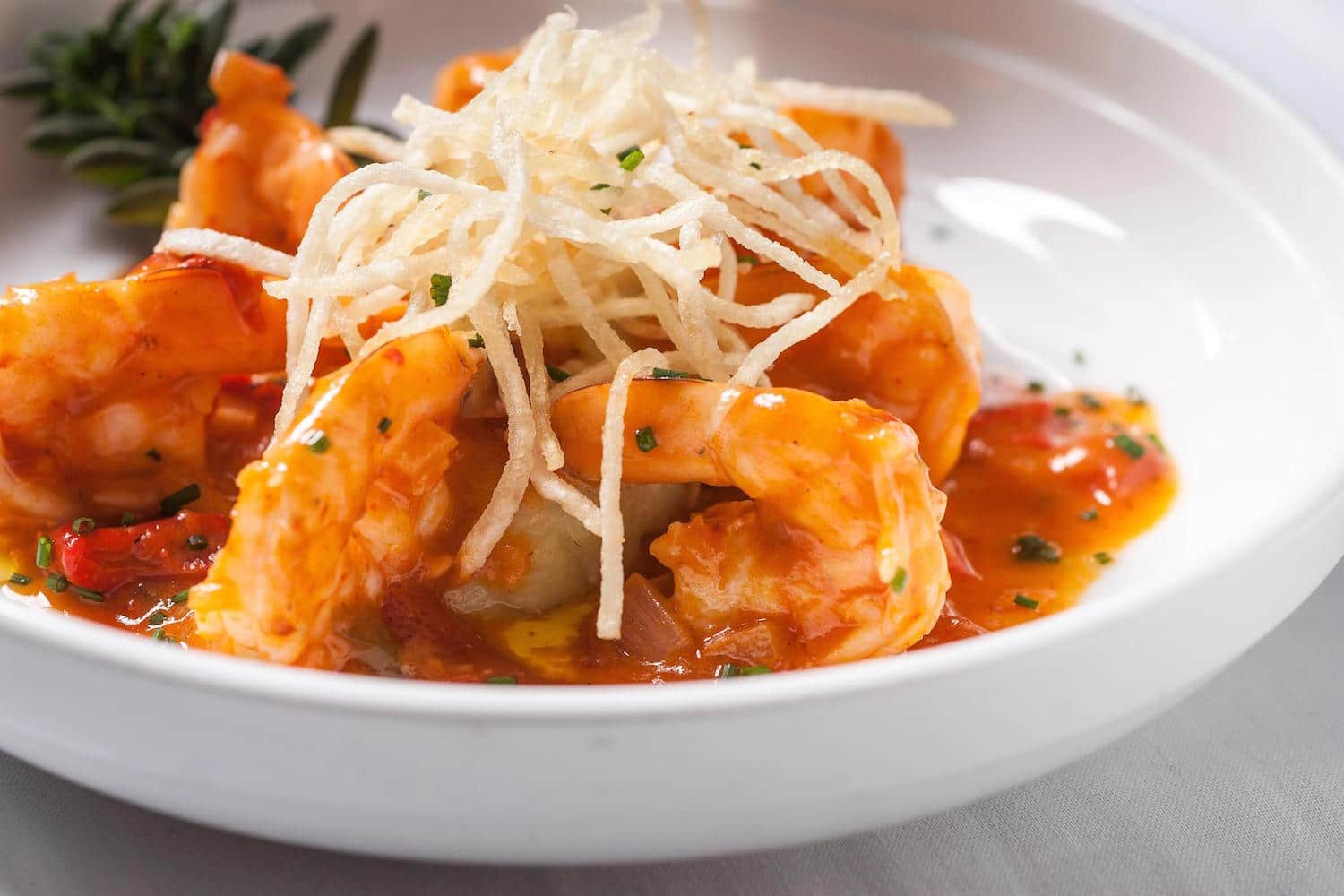 Source: epicureandculture.com
There is a rule that every traveler should keep in mind, always try the authentic traditional meal of the country you are visiting. It reflects the culture and traditions of the country. So it's time to try out a Cuban meal.
You can visit any local cafe or restaurant for the same, but before that, you should know what there in Cuban meal is. Cuba is famous for its delicacies like Arroz con pollo (chicken and rice), Boniato con mojo (sweet potatoes in garlic sauce), Shrimps in coconut sauce, Frita (Cuban hamburger), etc.
You will find both vegetarian and non-vegetarian Cuban meals. For the best experience, ask the locals or the staff at a cafe or restaurant to help you out in ordering a meal. If you remember, we said the country had given the best desserts to the world, so don't forget to try desserts. A must-try is Churros.
Drop by Plaza de Armas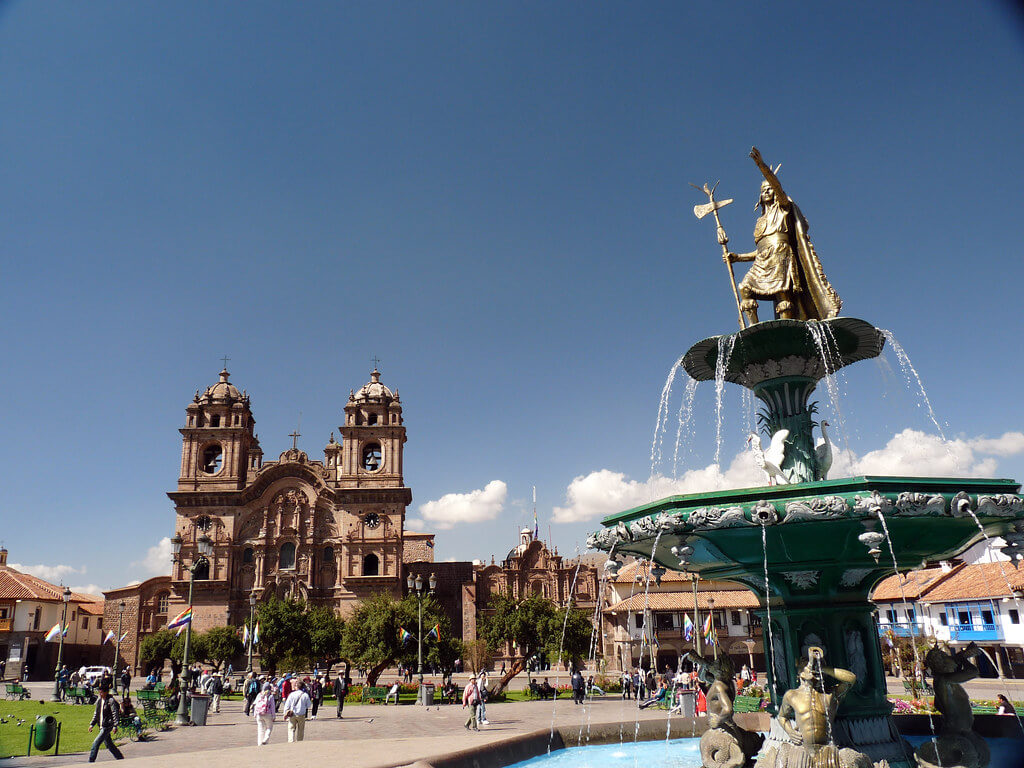 Source: flickr.com
This one is the must-visit place for book lovers or readers. Originally a historical place is a secondhand book market, where you will find any type of book. Plaza de Armas is one of the best markets to shop from. The place is day time bookstore, and during the night time, it is a romantic getaway for couples.
Get the Musical Experience at Rosalia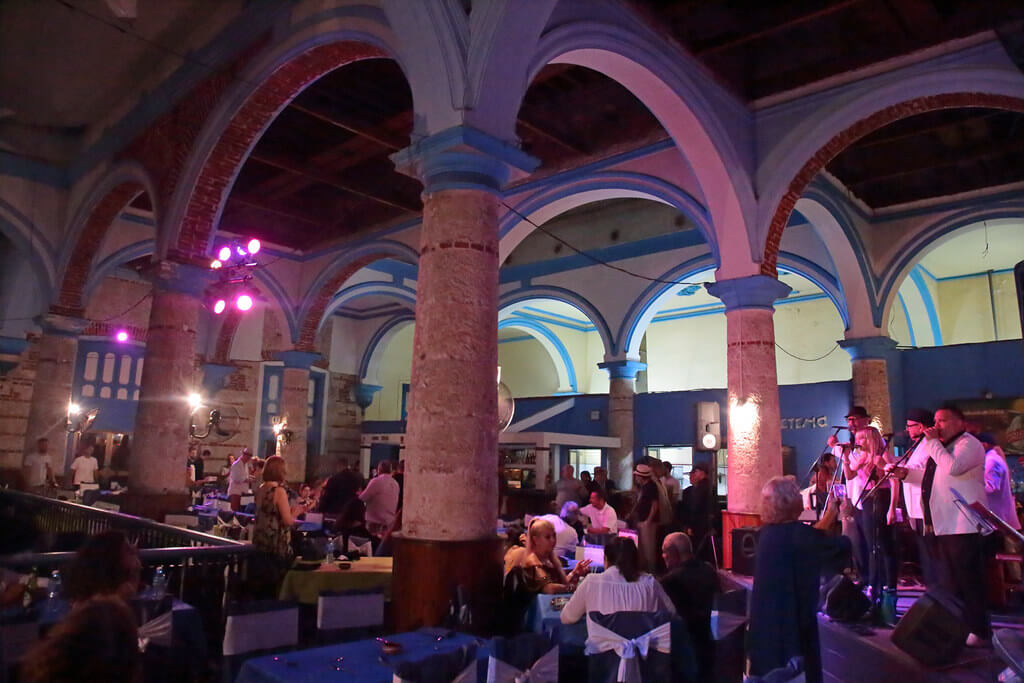 Source: flickr.com
If you are one of a musical person, have a keen interest in musical nights or just like to hear the music head to Rosalia, a social club. The club is famous for its musical revue. The music is so infectious that you will be on your feet in no time.
Not just this, you can also savor on the famous sandwich of its – Ropa Vieja.
Take a Tour of Cigar Factory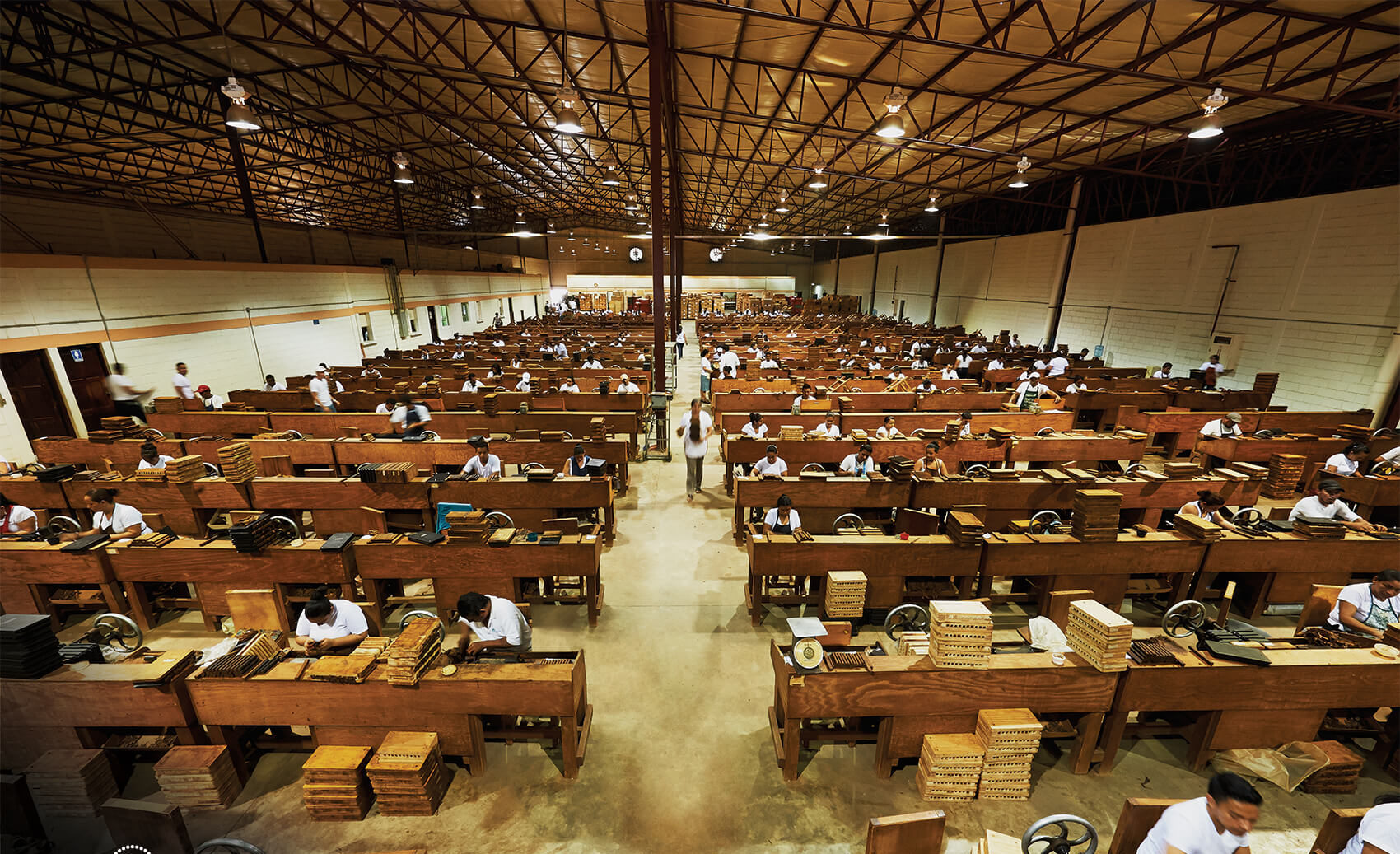 Source: rockypatel.com
Last but not least, visit the Fábrica de Tabaco Partagas to see the hands rolling and cigars being produced. You will get in flow with the aroma of the national crop and will be tempted to smoke one, even if you have never tried.
You can also purchase a few cigars for your friends and family. Take it as a souvenir for them and you too.
Half of Your heart is in Havana, ooh-na-na!!
This list would have made the lyric "Half of my heart is in Havana, ooh-na-na!!' of the song come true for you. Isn't it really 'the Key to New World'? Yes, Cuba is also known by this phrase. You are going to feel like you are in the new world, where there is everything the beauty of nature, the artistic side of humans, the all-nighters, the early wakers, everything that you always sonder about!
So pack your bags, put the song on repeat, and get ready for the trip! For more information on things to do on vacation, hit the search bar of Travelila, and you will have it on your screen.