Kedarnath calls thousands of tourists every year. The massive spectacular snowy mountains evoke spiritual sentiments by being the Land of Gods, especially Lord Shiva. The divine aura of Kedarnath connects us to the Satya Yuga. One must visit this place, especially the Kedarnath Temple, as it is one of the Chota char Dham. It is even easy to visit Kedarnath now because of the launch of the Chardham Highway Development Project. Planning to visit Kedarnath from Mumbai? One can browse Kedarnath tour packages from Mumbai and it helps you to plan a perfect tour. Here is your detailed guide to the best places to visit in Kedarnath!
1. Kedarnath Temple: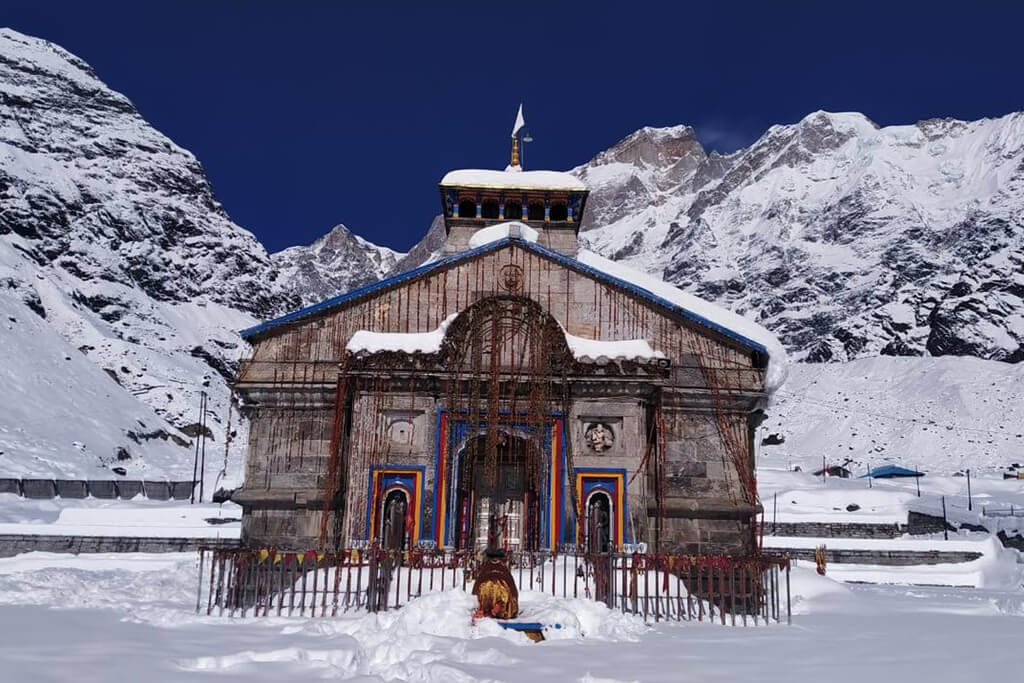 Source: dailyexcelsior.com
'Adhbhud' is the only word that defines Kedarnath Temple. A temple that takes you closer to life. This magnificent temple stands tall at a stunning height of 3,850 meters. Kedarnath temple can only be reached by a 22 Kilometers trek from Gaurikund.
The extreme weather conditions here only allow this temple to open between April and November. The mesmerizing view of this temple makes you appreciate nature's beauty and spirituality.
2. Bhairavnath Temple: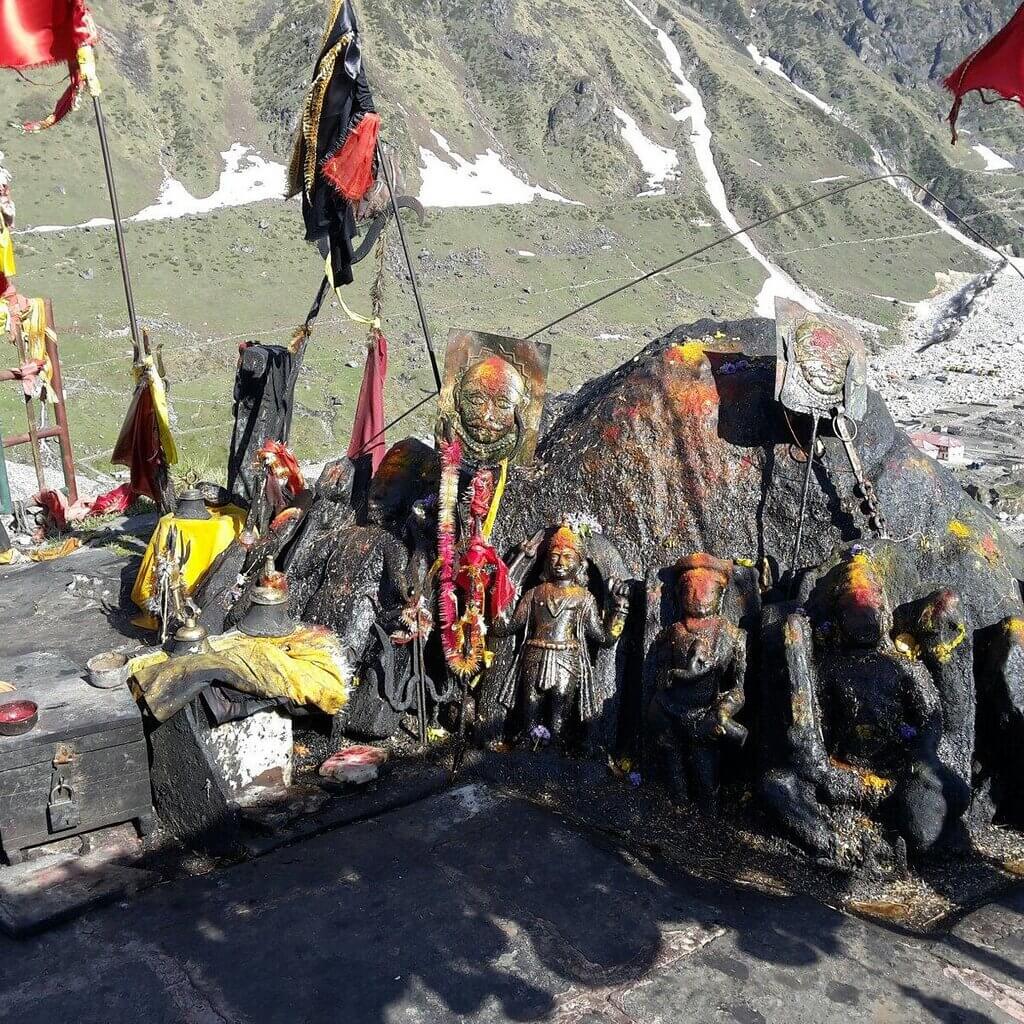 Source: tripadvisor.com
The beautiful temple of Lord Bhairav is close to the Kedarnath Temple. It is credited that he is the guardian of Kedarnath Temple. The tourists enjoy the scenic beauty of the Himalayas around the temple.
This auspicious temple is just 2 km from Kedarnath. Your religious yatra to Kedarnath won't be completed unless you visit this place.
3. Vasuki Tal: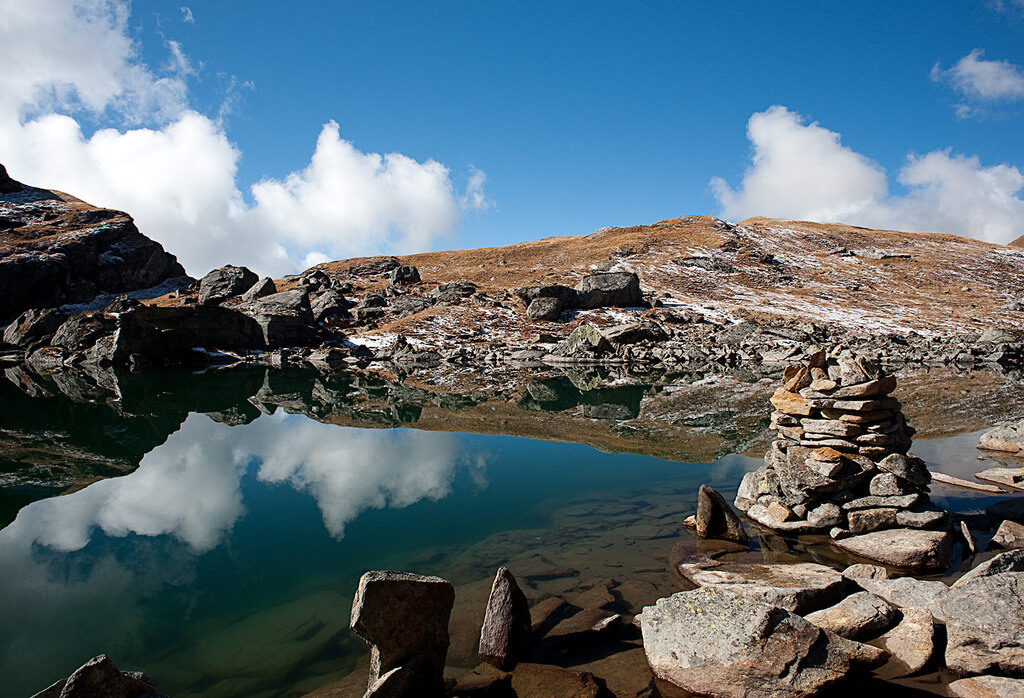 Source: scrolldroll.com
Vasuki Tal is a glacial lake located in the Kedarnath Wildlife sanctuary. It is believed that once, Lord Vishnu took a bath in this lake on Rakshabandhan, and since then, it has been named Vasuki Tal. The stunning view of Chaukhamba peaks from the lake makes it more special.
The lake also has a range of Brahma Kamal and other Himalayan flowers blooming around it. Vasuki Tal Trek at the alluring terrains near the lake is another fascinating part.
4. Sonprayag: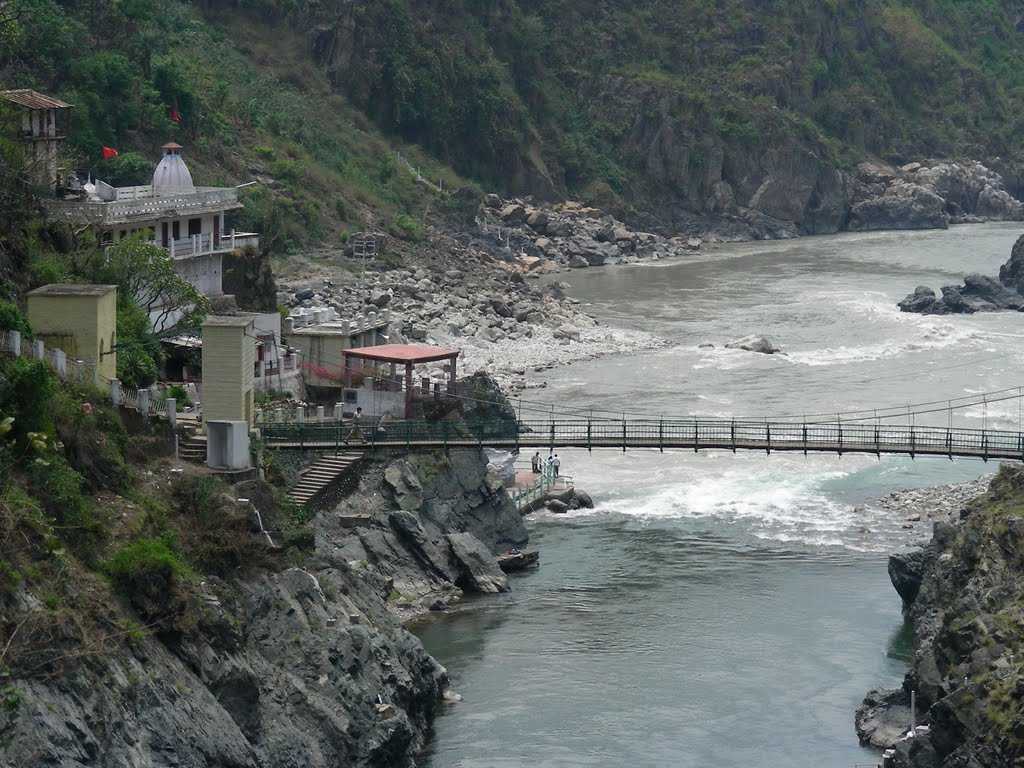 Source: holidify.com
Basuki and Mandakini merge at Sonprayag. It has a magnetic and alluring charm of massive snow-covered mountains and soothingly flowing rivers.
5. Shankara Charya Samadhi: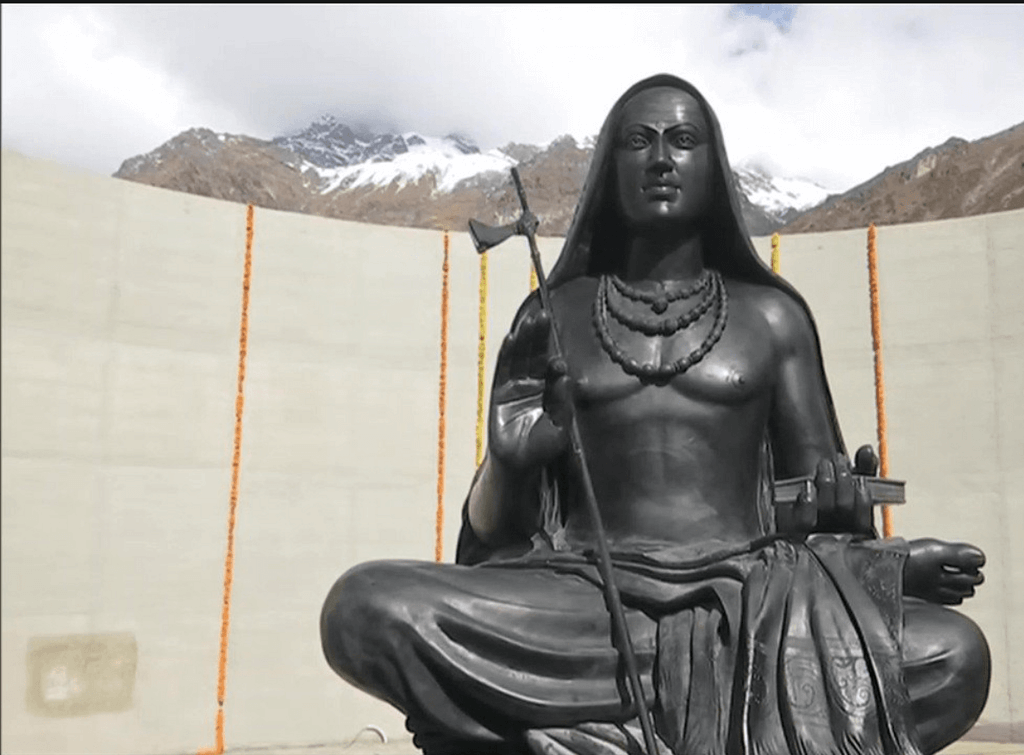 Source: assettype.com
This is one of the prominent places to visit in Kedarnath. Adi Shankaracharya submerged under the land here to get Moksha. The water in the pot here is believed to release all the suffering of the visitors.
6. Chandrashila: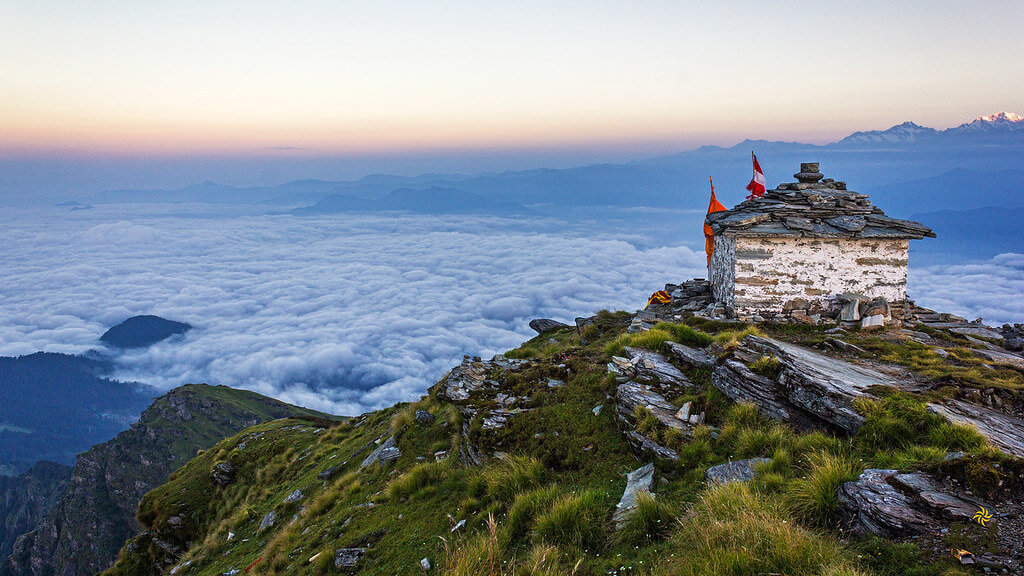 Source: staticflickr.com
One of the most prominent places to visit in Kedarnath. Chandrashila is claimed to be where Lord Rama got down for Lord Shiva after killing Ravana. He meditated on this auspicious land for his sins. It offers a phenomenal view of Himalayan ranges.
7. Gauri Kund: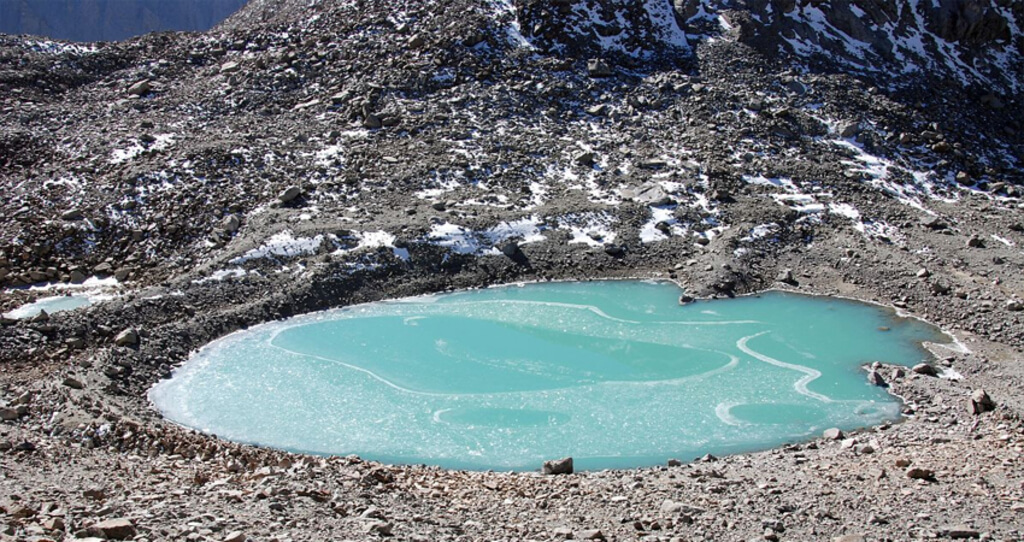 Source: chardhamtourism.com
Situated at a stunning height of 6000 feet, this is a Hindu pilgrimage site and base camp for trek to Kedarnath temple. It is believed that Goddess Parvati carried out ascetic and yogic activities here to secure God Shiva's affection. It is also claimed that Shiva finally admitted his love here only, and then they got married later.
This pace is famed for its hot springs, aesthetic old Gauri temple, and associated mythological events. Gauri Kund has nearby located guests' houses and hotels for comfortable lodging.
8. Triyuginarayan Temple: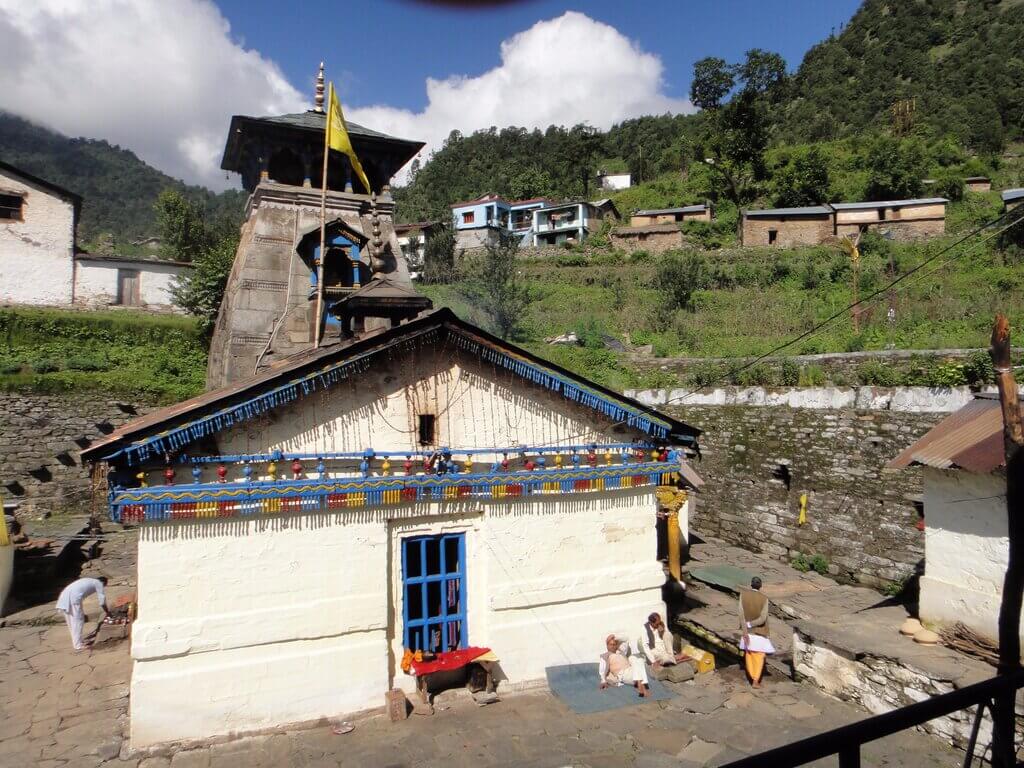 Source: twimg.com
Located in Triyuginarayan village perched as the wedding destination of Lord Shiva and Goddess Parvati. The front of the temple accommodates- Brahma Shila, the exact location where this celestial wedding took place. It possesses 3 holy kinds, namely – Vishnu Kund, Brahma Kund, and Rudra Kund. All of them are refilled by Saraswati Kund, which emerges out from the navel of Lord Vishnu. Triyuginarayan is also recently emerging as a popular wedding destination.
9. Guptakashi: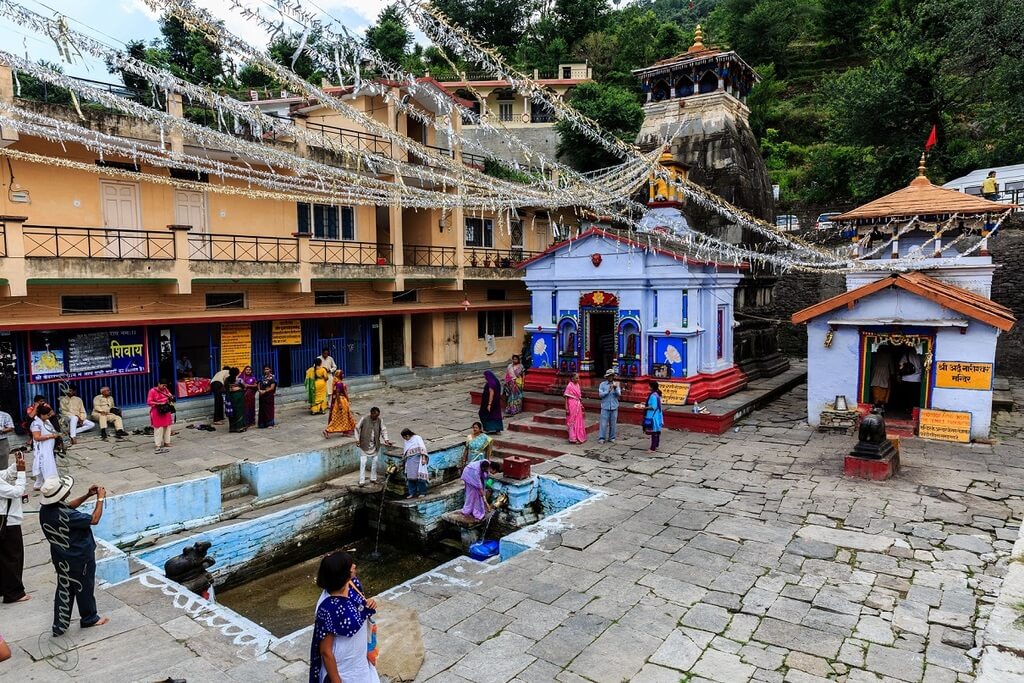 Source: travelogyindia.b-cdn.net
This place is situated approximately 45 kilometers before the divine temple of Lord Shiva, Kedarnath. Guptakashi hosts prominent ancient temples like Vishwanath Temple and Ardhnareshwar Temple. The main spotlight of Guptakashi is Manikarnika Kund. Here the two streams of Ganga and Yamuna meet each other. Guptakashi holds plenty of shops where one can look for religious idols, paintings, and unique art and craft.
10. Chorabari Tal: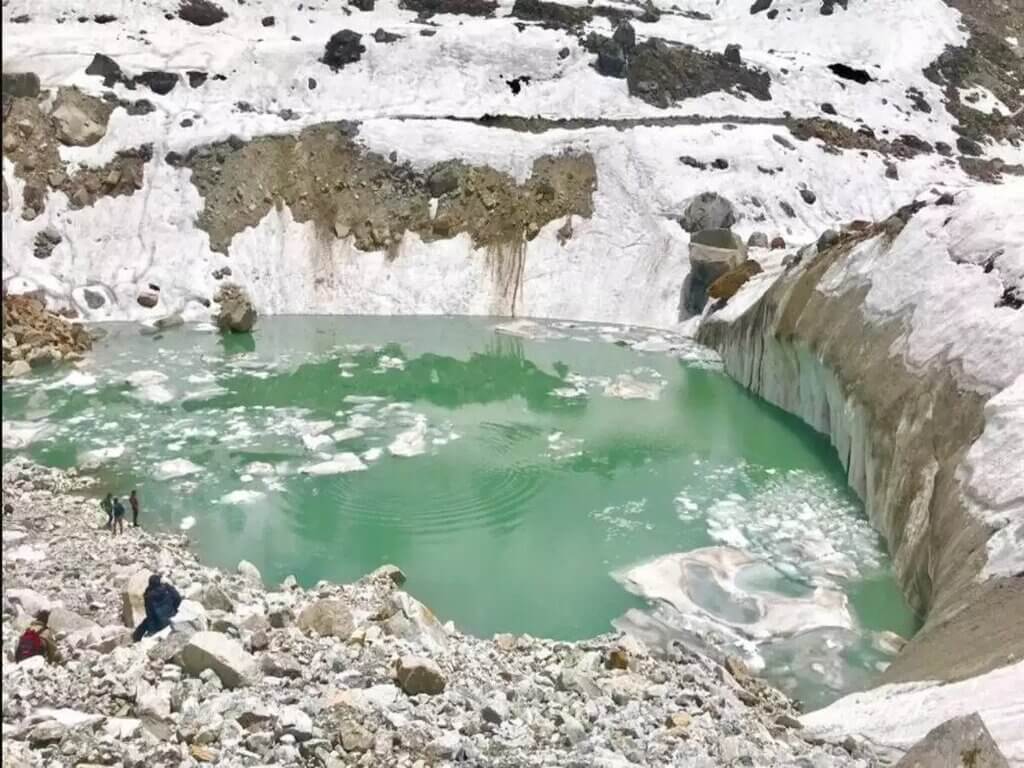 Source: toiimg.com
A crystal clear water lake deriving its name from the Chorabari glacier. A trek to this beautiful place can deeply enrich one's life. Chorabari Tal is accessible all year round. This place is also pronounced as Gandhi Sarovar as Gandhi Ji's ashes were immersed in Chorabari Tal.
11. Tungnath Temple: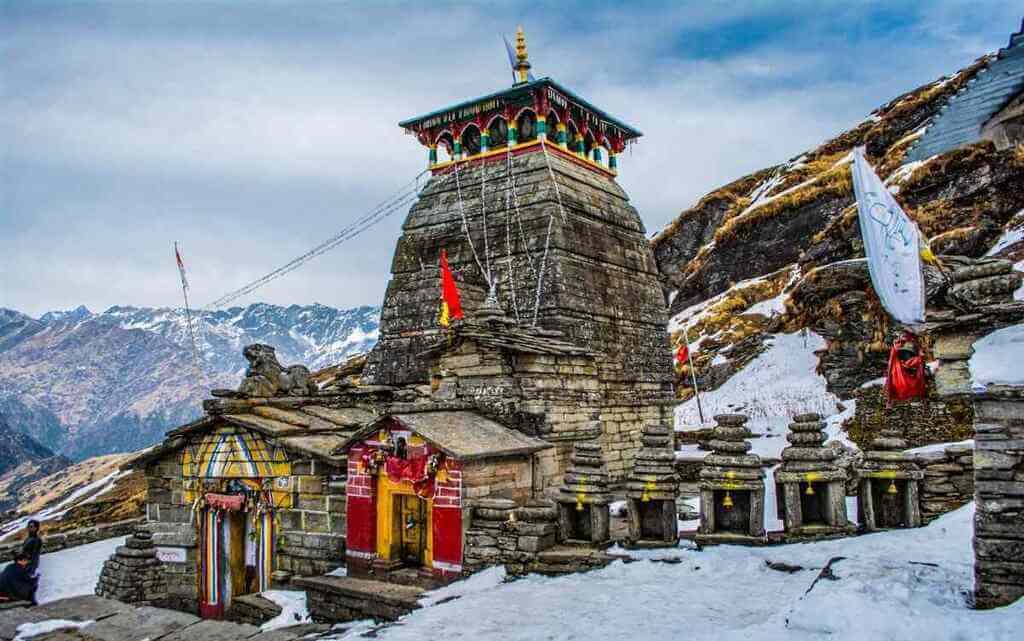 Source: trekiq.in
Highest of the five Shiva temples – Panch Kedar. It has the most alluring sightseeing view in Kedarnath. The arms of Nandi appeared here in Tungnath.
12. Rudranath Temple: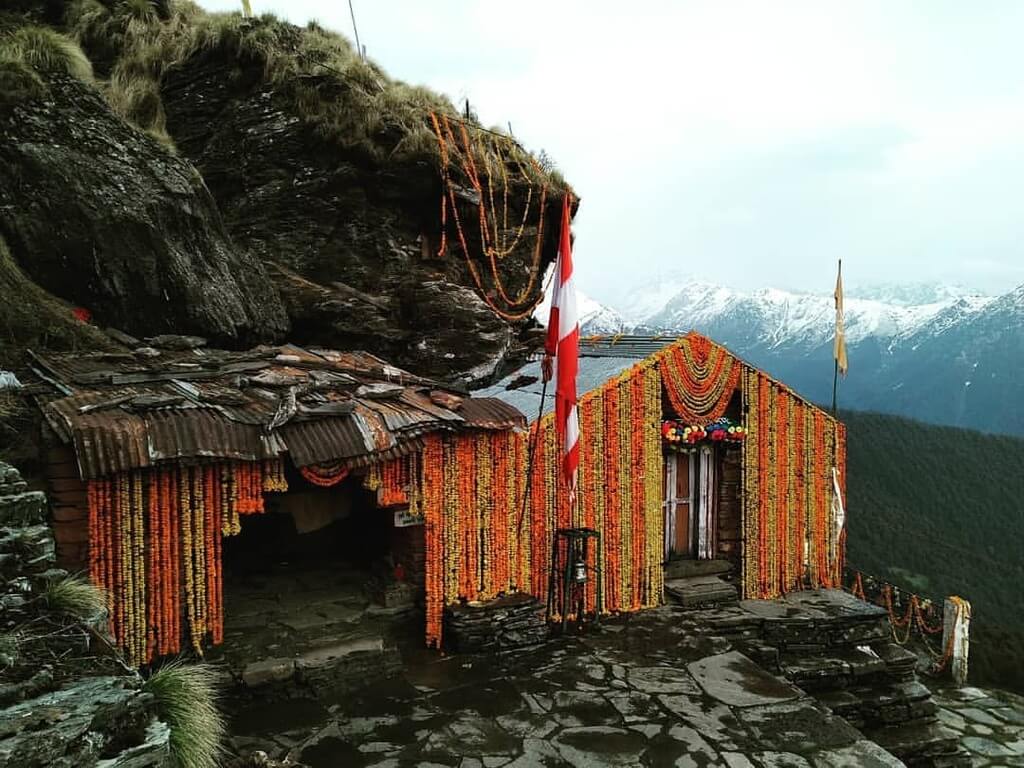 Source: gazabnews.com
Rudranath temple renowned as NeelKanth Mahadev Mandir is positioned as the third temple of Panch Kedar Mandir after Kedarnath and Tungnath. Each temple of Panch Kedar is identified as part of Lord Shiva's body. Rudranath embodies the head. Rudranath is also a famous trek destination.
13. Madhya Maheshwar Temple: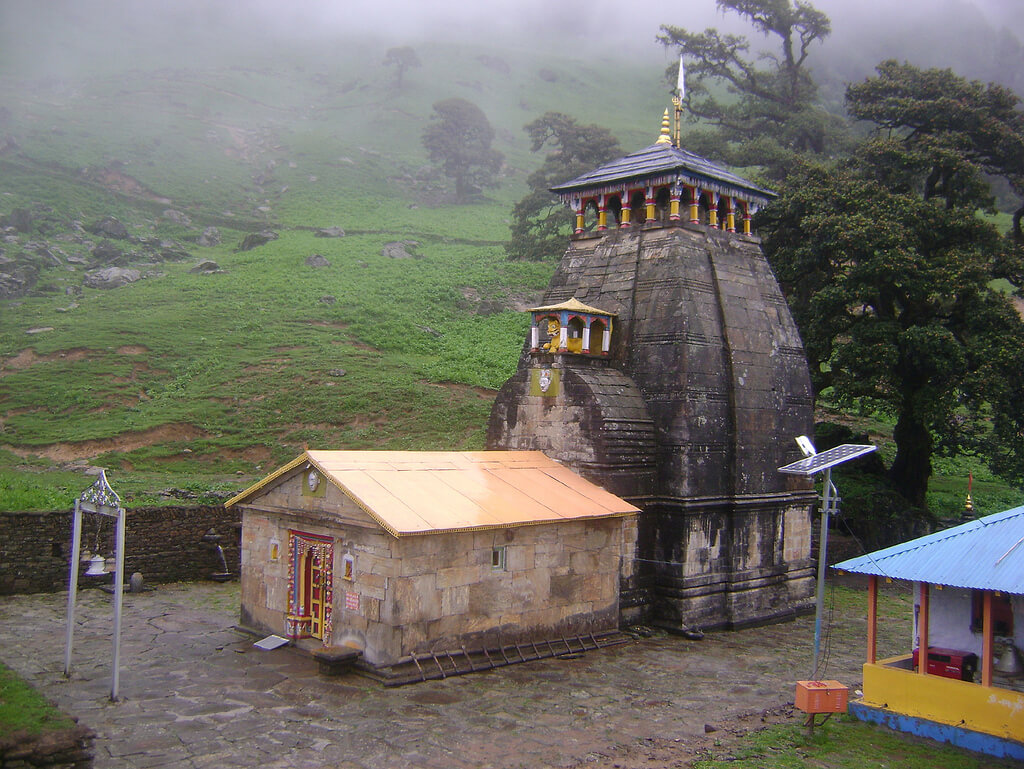 Source: blogspot.com
A speechless divine Hindu Temple believed to be built by Bhima, the second Pandava brother. He dedicated this temple to Lord Shiva and worshipped him here. The Madhya or navel of the Nandi is worshipped here.
Also Read: Top 10 Best Places To Visit In March 2023 In India
14. Kalpeshwar Temple: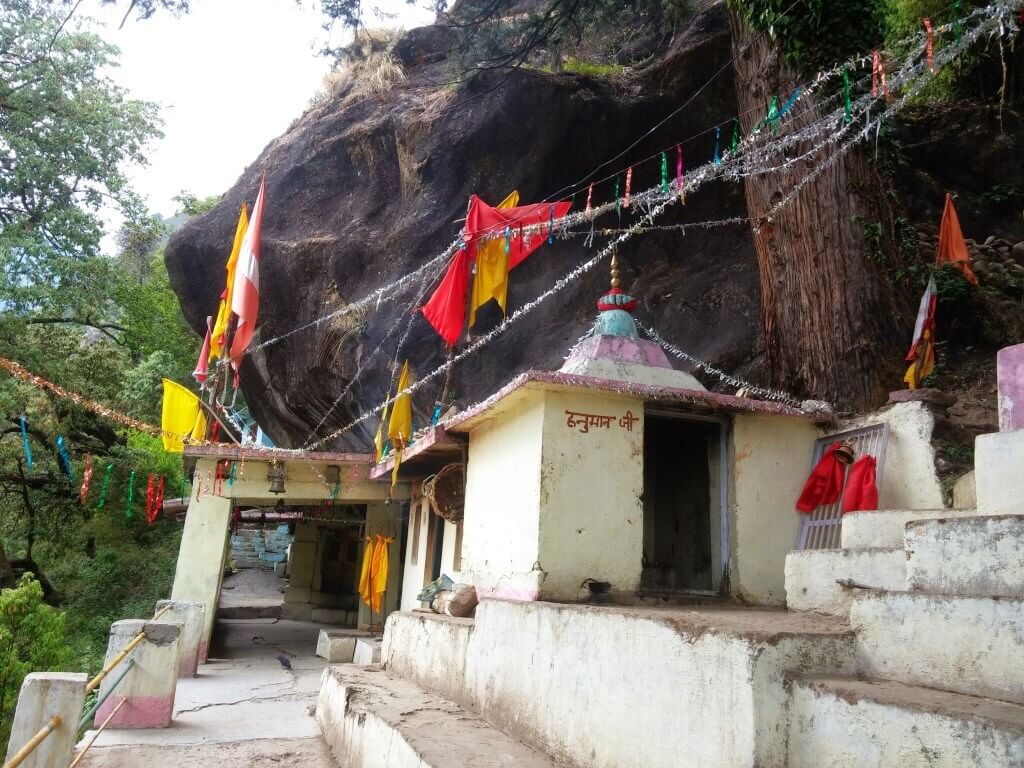 Source: blogspot.com
The fifth temple to be visited in Panch Kedar Circuit. The only time out of 5 Lord Shiva temples to be extended throughout the year. It also holds popular kalpavriksha that fulfills all wishes of devotees.
15. Mayali Pass Trek: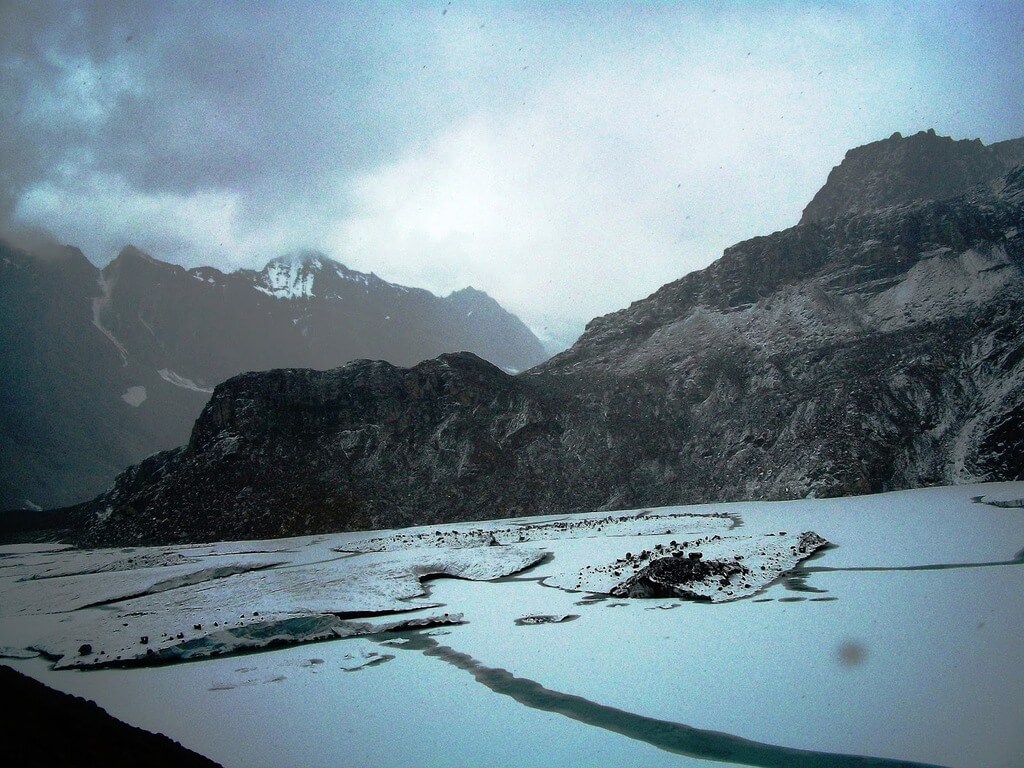 Source: blogspot.com
A moderately tricky trek that starts at Reeh and ends at Kedarnath. According to trek organizers in Mumbai professionals, this trek is a hidden gem in Uttrakhand Himalayas. It can be undertaken by two routes – Ghuttu and Mala village. Route from Mala village offers perfect scenic natural beauty and adrenalin rush.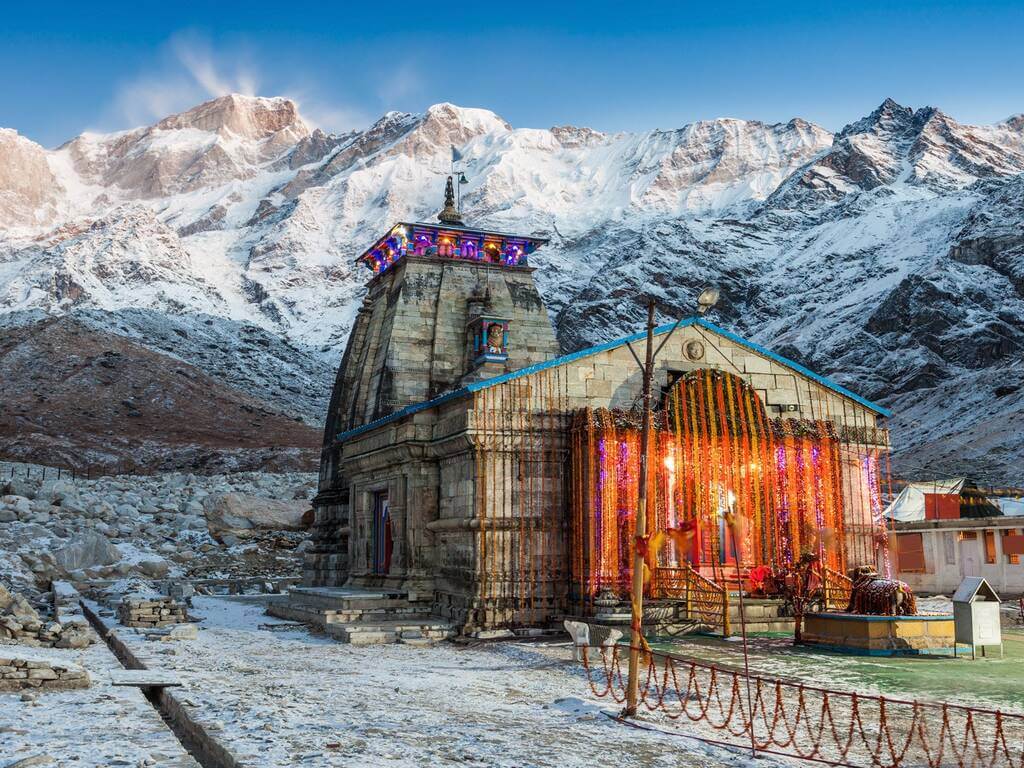 Source: cntraveller.in
Book your Kedarnath tour packages from Mumbai with Bhatke Adventures to get the most out of this spiritual heaven!