Port Aransas Beach is located near the Corpus Christi Ship Channel on Mustang Island, off the Texas coast of the Gulf of Mexico. Visitors may enjoy a range of coastal activities such as parasailing, and aerial tour excursions over the Coastal Bend's waterways. Certain attractions may be closed temporarily or require reservations in advance. Currently, some eateries only provide pickup. It's possible that the hours and availability have changed.
On Mustang Island just south of Corpus Christi, Port Aransas beach has been renowned as the crown jewel of vacation locations along the 367 miles of Texas coastline for over a century, thanks to the numerous excellent things to do in Port Aransas beach. Looking for something to do in Port Aransas beach? The most popular Port Aransas beach attractions are listed below.
The Great Texas Coastal Birding Trail, the first and biggest of its type in the country, passes through Port Aransas beach and includes six major locations. Many of the 450 distinct species of migrating birds may be seen during the area's world-renowned spring and fall migrations. Port Aransas beach and Mustang Island's strategic location on the Central Flyway migration path makes the region particularly appealing to migrating birds.
Birdwatching is one of the finest activities to do in Port Aransas beach because of the accessible boardwalks and observation towers positioned throughout the region, allowing even the most casual viewer to see birds like a pro.
Chute' Em Up Parasailing
For more than 15 years, Chute 'Em Up Parasailing has provided high-quality Texas Coast airborne activities for the entire family. The company's guided parasailing tours leave from Lydia Ann Channel and go around the Gulf of Mexico, passing by prominent local landmarks, including the Aransas Point Lighthouse, and the USS Worthington wreckage.
Riders may reach heights of up to 300 feet above sea level on all flights, which are led by the company's certified boat captains. Excursions are suitable for beginning parasailers thanks to cutting-edge safety measures, although they are not suggested for tourists with back or neck issues. Visitors may hire GoPro cameras for high-definition flight footage as part of an add-on package. They can also enjoy port Aransas beach rentals to make the most out of their trip.
Enjoy Coffee at the Coffee Waves
Coffee Waves is a regional coffeehouse chain with three locations in Texas: Alameda, Corpus Christi, and Port Aransas beach. Hot and iced lattes, mochas, cortados, macchiatos, and cappuccinos are among the gourmet coffee concoctions prepared from among the world's best brews. Pastries made with locally sourced ingredients, as well as freshly cooked paninis and smoothies, are available.
On Friday and Sunday evenings, the business features live music from local performers and offer its in-house gelato in more than 90 rotating varieties. The beach-themed cafe, which has become a favorite neighborhood meeting location, also features works by local Bay Area craftsmen.
Go and Enjoy Watching Dolphins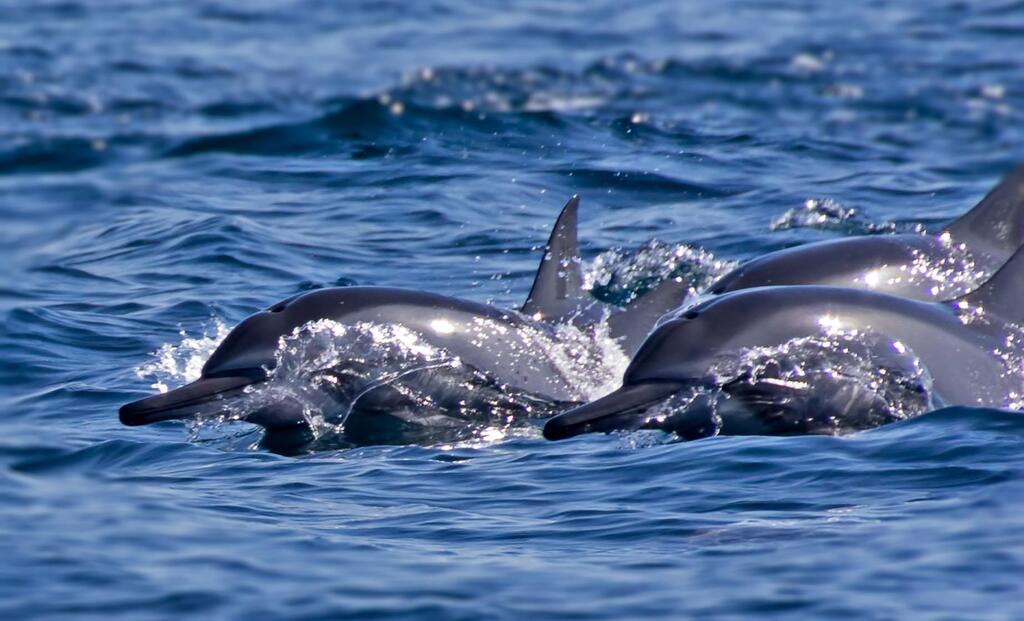 Source: shoreexcursionsgroup.com
Dolphin Watch Nature Tours has been operating in the Port Aransas beach area for over 30 years and offers wildlife viewing excursions aboard the Mustang, a US Coast Guard-certified trimaran that can accommodate up to 100 guests. Riders get access to two spacious decks, one with a captain's level top deck and the other with a covered lower deck with a built-in touch tank for up-close encounters with marine life.
Sunset cruises give sweeping views of the horizon from the sea, while informative nature trips teach pupils about marine ecology and coastal history. Private charters with port Aransas condos on the beach are also offered for weddings, family reunions, and corporate trips.
Hot Spot Fishing Charters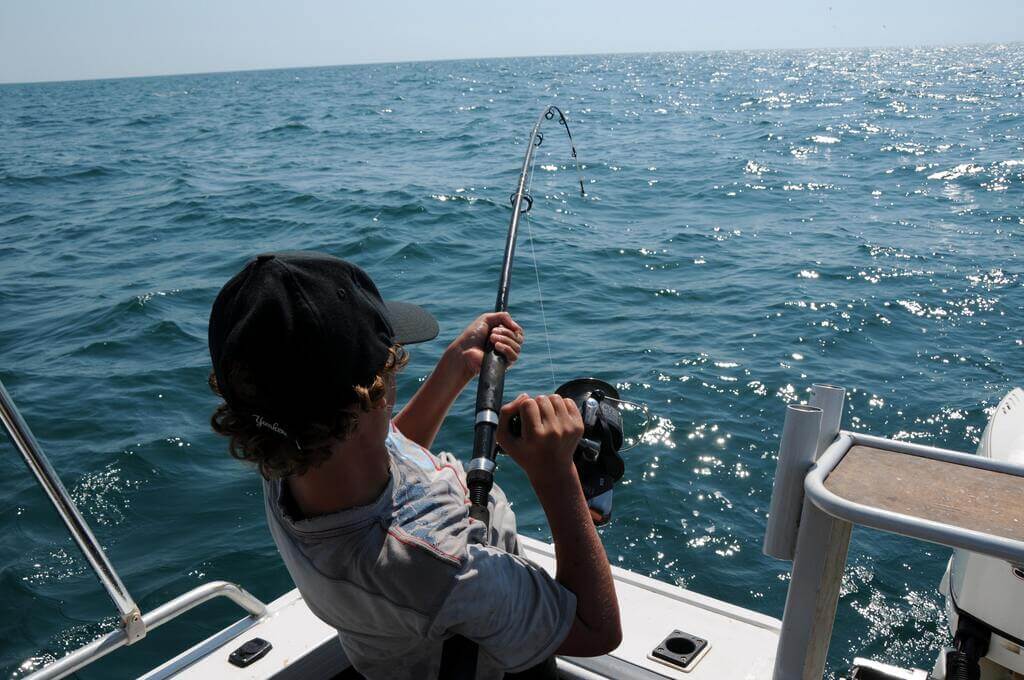 Source: satmodo.com
Captain Arthur Serrano, an experienced saltwater deep-sea fisherman, and enthusiastic local travel agency lead Hot Spot Fishing Charters. Charters may be rented for four, six, eight, or ten hours, and basic and intense experience packages are offered.
The company's 36-foot Yellowfin center console vessel, which has three engines with a total output of 750 horsepower, is used for the trips. You can also look for port Aransas beach house rentals. This can make you enjoy your trip to the core with the best services.
Visit the Museum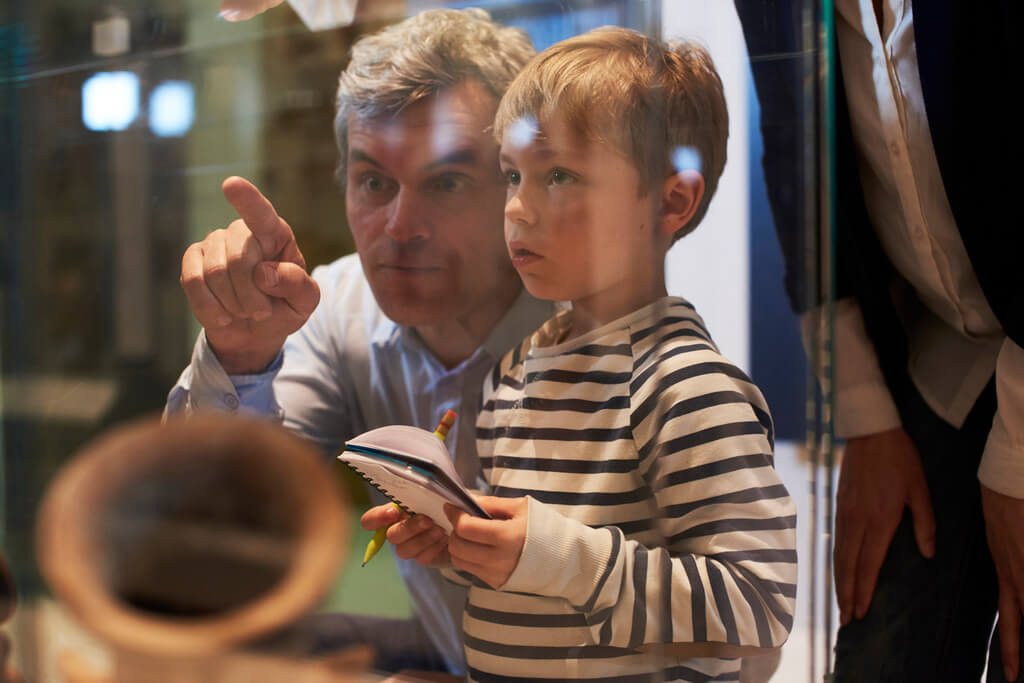 Source: newcastle-staffs.gov.uk
The Port Aransas beach Museum houses an early twentieth-century kit home that was presented to the Port Aransas beach Preservation and Historical Association in 2007 and was one of the state's most vulnerable structures at the time. The relocated and refurbished home is now a public museum with permanent exhibitions about the history and culture of the region.
Red Dragon Pirate Courses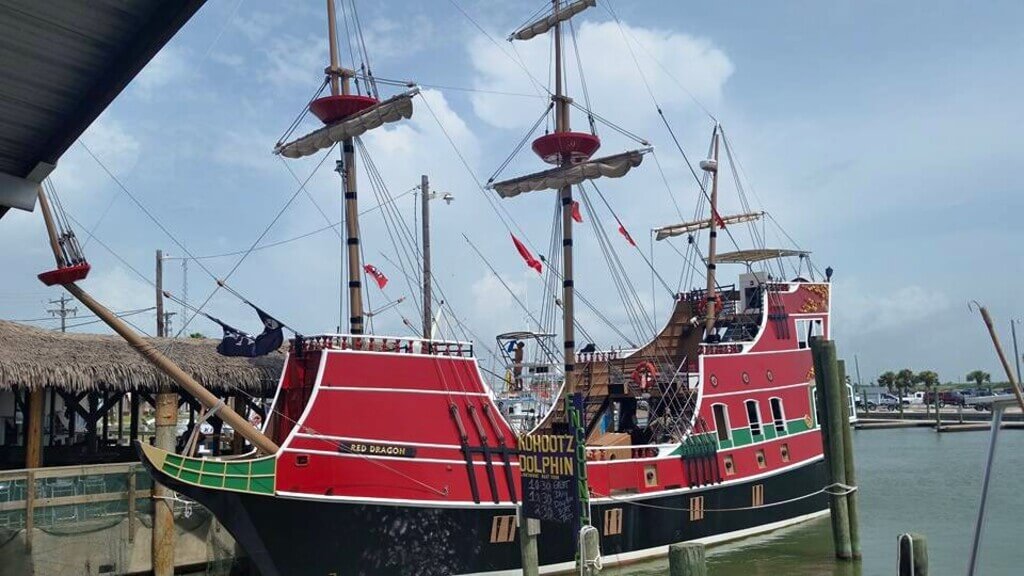 Source: wordpress.com
Onboard a 70-foot model pirate ship with ten digitally generated cannons, Red Dragon Pirate Cruises, offers swashbuckling interactive entertainment. Though the ship is built to seem like a pirate ship from the 17th century, it has modern comforts, including a full-service concession bar and restrooms. Cruises go over the waterways of Aransas Bay and include live entertainment such as sword fighting, dancing, and reenactments of naval battles. Adult gaming and beverage cruises are offered on a regular basis for tourists aged 21 and over, in addition to standard cruises for all ages. Weddings, field excursions, and birthday celebrations may all benefit from private boat rentals.
Points Park at the Roberts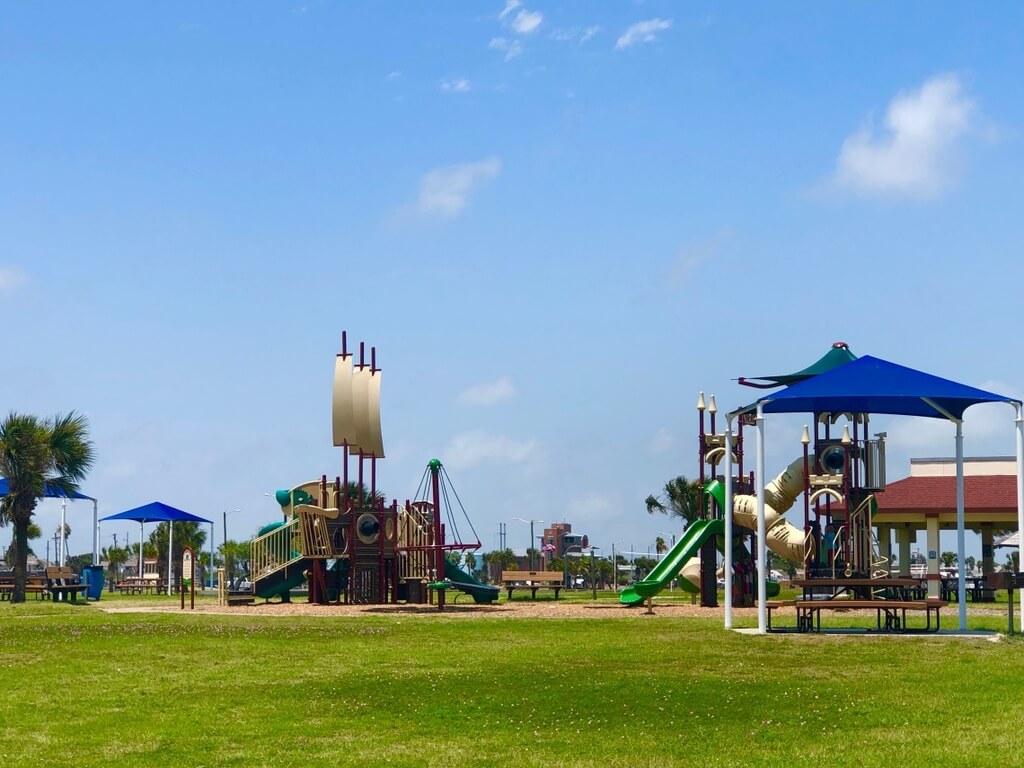 Source: havingfuninthetexassun
Roberts Point Park is a 50-acre peninsula park on the Corpus Christi Ship Channel, which serves as a regular berth for more than 250 vessels, and is located along the Port Aransas beach waterfront. The park has a unique event pavilion that is used for family reunions and community activities, as well as hosting local fishing contests and weigh-ins. Between April and October, the Patsy Jones Amphitheater holds regional festival performances and talent competitions, as well as the Sunset, Sounds music series. Make the most out of your trip by booking port Aransas beach house rentals, and you can enjoy your trip to the best.
Enjoy Skydiving at South Texas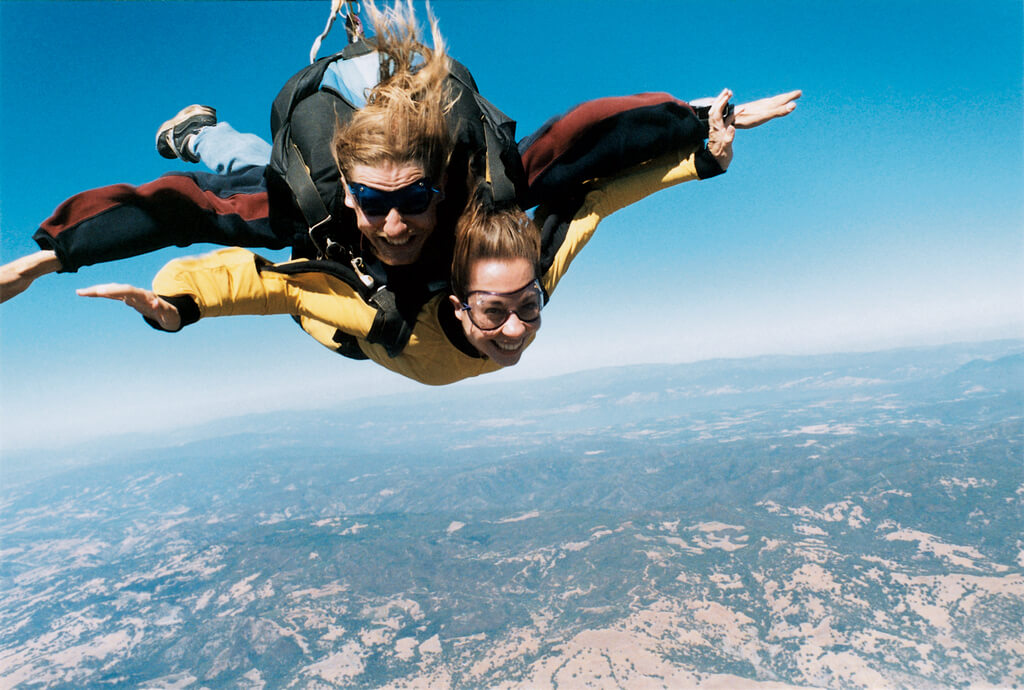 Source: amazonaws.com
Skydive South Texas is the only tropical skydiving activity in the state, with flights departing from Mustang Beach Airport's Hangar 1. Skydiving trips, conducted by licenced skydiving instructors, are offered for novice and experienced skydivers aged 18 and up. All reserve parachutes are examined and recertified every six months by licenced technicians, ensuring skydiver safety. Beach parachute landings and distant skydives over adjacent San Jose Island are available as part of packages, with return boat tickets included in all trips.
Warbird Adventures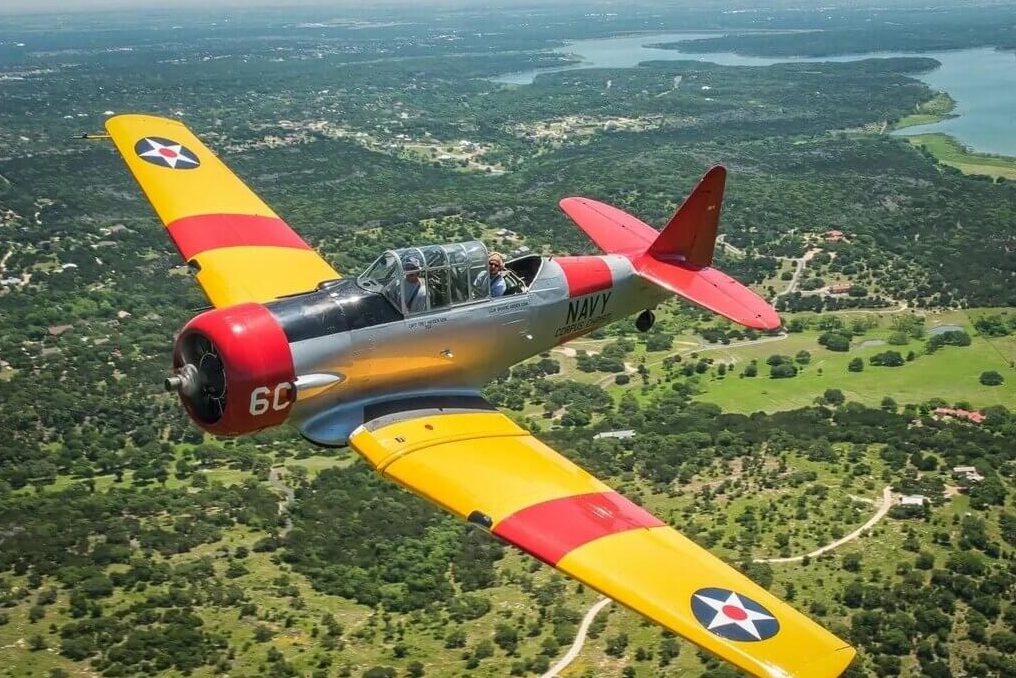 Source: airhistory.net
Texan Warbird Adventures provides travellers with the opportunity to fly over the Port Aransas beach Coastal Bend in a vintage North American T-6 Texan Warbird, a well-known World War II-era combat trainer popularised by the US Navy. The ancient Warbird, which was withdrawn from military service in the 1980s, is one of around 600 remaining in use across the world today. All flights depart from McCampbell-Porter Airport or Mustang Beach Airport and are supervised by fourth-generation licenced pilot and flight instructor Trey Hayden.
Visit the University of the Marine Sciences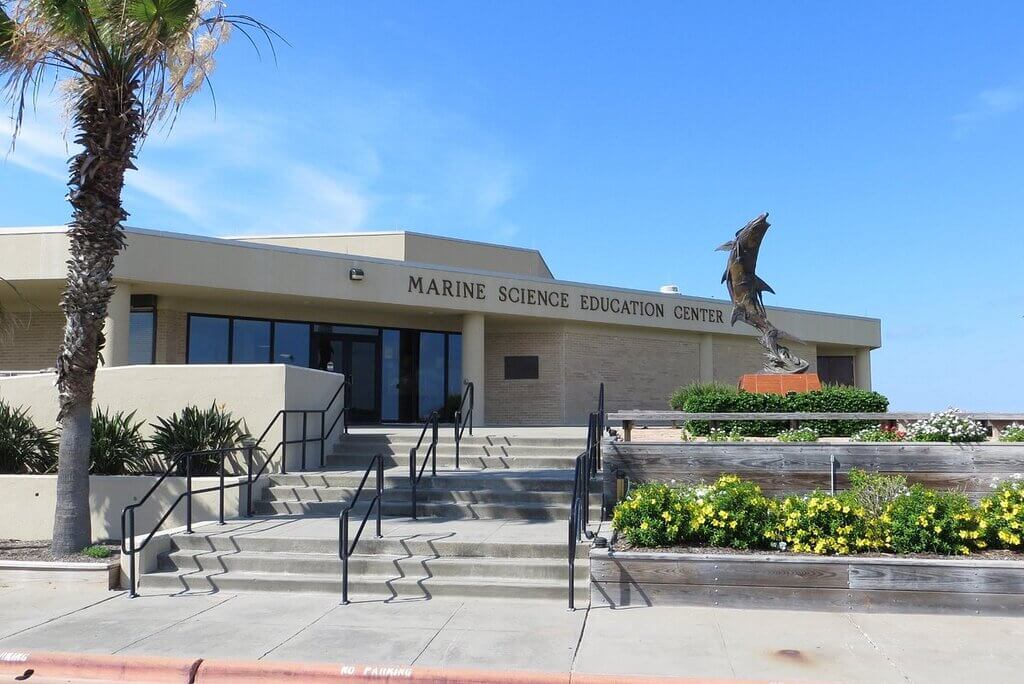 Source: wsimg.com
The University of Texas Marine Science Institute, created in 1892 to study the region's distinctive marine flora and fauna, is the oldest and most prominent marine research centre on the Texas Coast. The permanent marine laboratory of the institution opened in 1946 and included two buildings that are still part of the institute's campus today. The Marine Science Education Center at UTMSI now functions as the institute's public educational museum, with seven tank displays showing marine species from various Texas coastal environments.
Rent a Kayak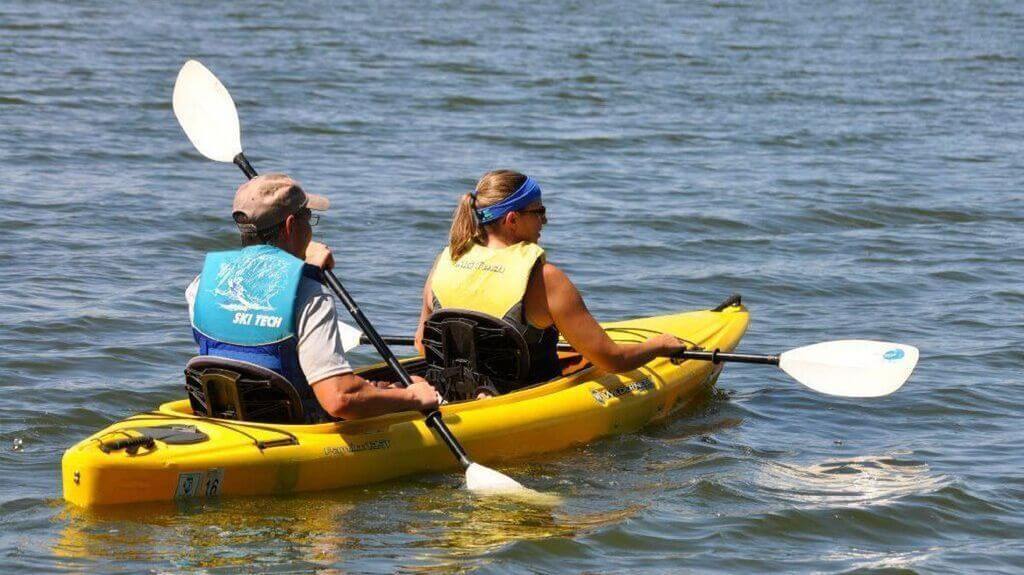 Source: chicagotribune.com
Enjoy approximately 20 miles of well-marked paddling routes on the Mustang Island Paddling Trail, readily accessible off Highway 361, or The Lighthouse Lakes Paddling Trail in neighbouring Aransas Pass by renting a kayak.
In Texas, shallow-water fishing for red drum spotted seatrout and flounder is some of the greatest. Glide through sand plains and through salt marshes and black mangrove estuaries. On the paths, you'll be escorted by a swarm of colourful coastal birds in their native environment.
Also Read: 9+ Best Beaches In San Diego: Don't Miss a Chance to See Them!
Enjoy Wildlife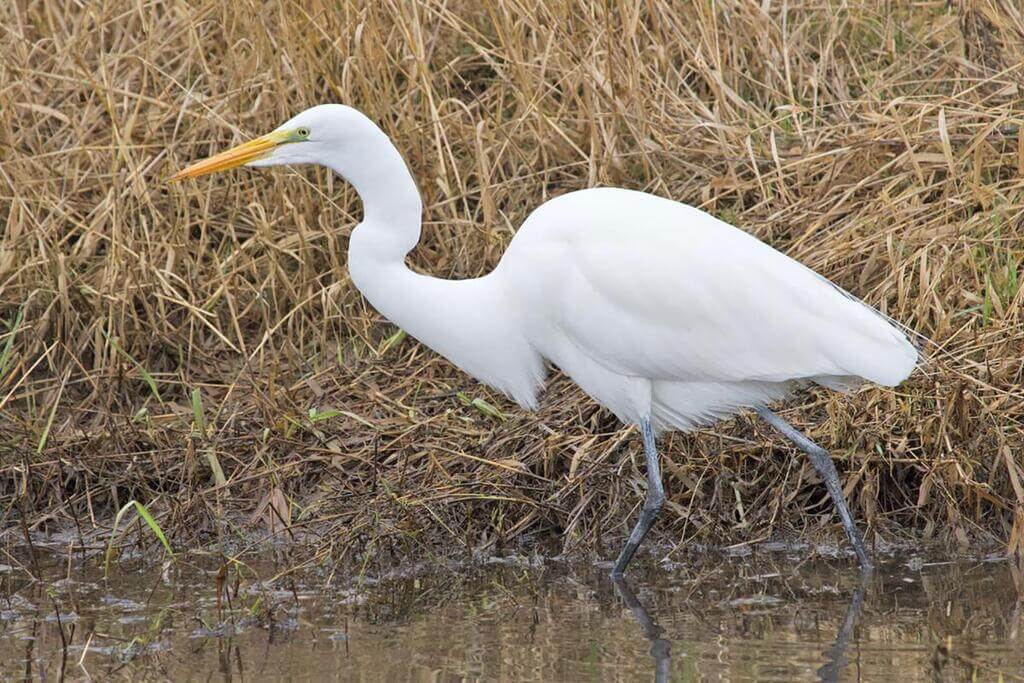 Source: chinookobserver.com
The Aransas National Wildlife Refuge, a 114,657-acre natural preserve on the southwestern side of San Antonio Bay, is visited by guests on Whooping Crane Boat Tours. Between November and April, tours are available onboard the Wharf Cat, which can accommodate up to 84 passengers and has the highest viewing deck of any vessel in the vicinity. Ray Little, a Texas Master Naturalist and Ornithologist, narrates all of the tours, which include chances to see the beautiful whooping cranes, an endangered species endemic to the area.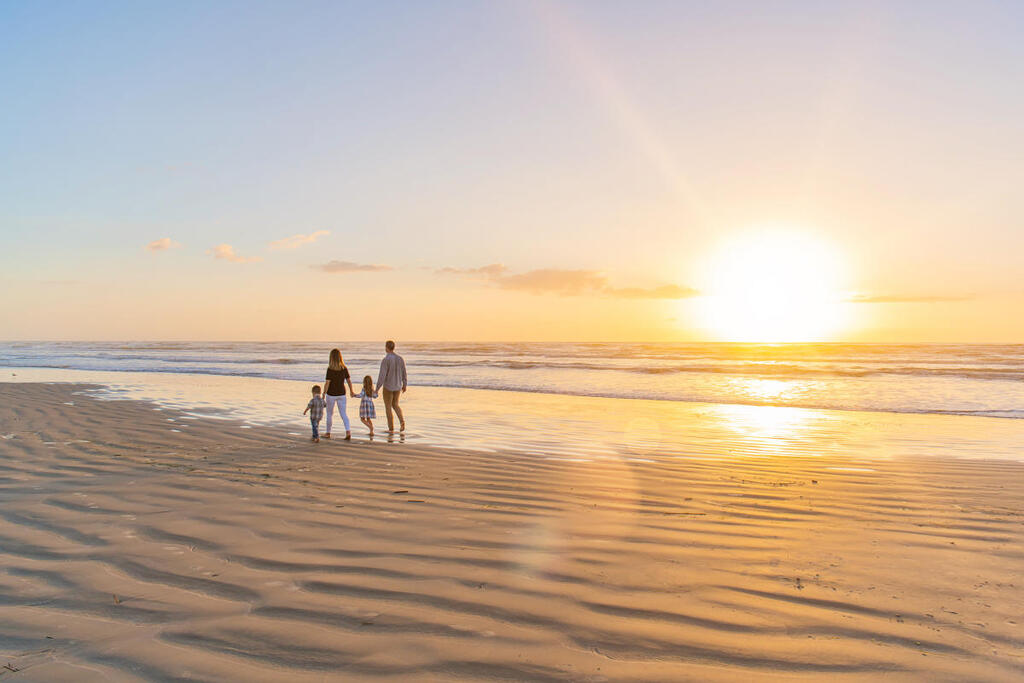 Source: simpleviewinc.com
Conclusion
As you explore the port area immediately off Cotter Street, you'll find lots of possibilities for anything from tarpon to tuna. Professional outfitters are waiting to deliver the greatest deep-sea fishing on the Texas coast. Once onboard, you'll feel the rush of the wide sea and, with luck, catch the day's catch. Fin's Grill and Icehouse, located next to Deep Sea Headquarters, will make you feel right at home by cleaning and cooking your catch. After you've finished, unwind on their open-air terrace with a cool beer while experienced chefs cook the fresh food you catch yourself.
For more updates on the tourism industry, visit Travelila.