Every year, travelers purchase plane tickets from a local travel agent and have them shipped to their homes. People nearly always use an e-ticket these days. Although some travel agents will still mail them tickets, it can cost up to $20 for the pleasure of receiving an airline ticket in the mail.
Booking an airline ticket can be difficult, but thanks to the online option, it is no longer so. People can now easily book domestic flights on the internet. They only need to do some research before obtaining a flight ticket online because there are numerous airline websites to choose from. Because airline rates are always fluctuating, it is important to choose the right website before purchasing a travel ticket.
What Are eTickets and How Do They Work?
Source: tripsavvy.com
This is the ear of technology and it is very simple to purchase anything with the help of the internet. Today, at this platform people will understand the benefits of buying tickets online and what to do after booking flight tickets online? Keep reading-
When customers buy a flight online these days, they are purchasing an eTicket or an electronic ticket. The buying process will be walked them through online portals like travel agency websites, and it is very simple to follow. People will prompt to pay with a credit or debit card after selecting their flight online. The payment confirmation receipt, their eTicket, and their itinerary will all appear on the screen. For quick access, many travelers print the eTicket and itinerary or keep them together in their email.
Some people download their eTickets at home and bring them with them to the airport. The majority of travelers either save the eTicket to their iPhone wallet or keep the eTicket link open on their computer to scan at the gate while boarding.
What Should Anyone Bring to the Airport?
Before they begin packing, make sure they are aware of their airline's rules for checking in and boarding the trip. In some situations, guests will be required to print their eTicket to demonstrate it to the personnel at check-in. People will be able to check-in online if it is more convenient for them.
In the vast majority of circumstances, however, people just need to be concerned about their passports. Hand their passport to the check-in personnel if they are traveling internationally, and they will check their computer system for a reservation in their name. Because everything is kept online, they will be able to print their boarding card without having to look at their eTicket.
Furthermore, if individuals require evidence of purchase or a ticket, they will be able to do so by showing it to them on their phone or laptop. So, before people leave for the airport, make sure they download a copy and keep their technology charged.
What Happens During the Check-In Process?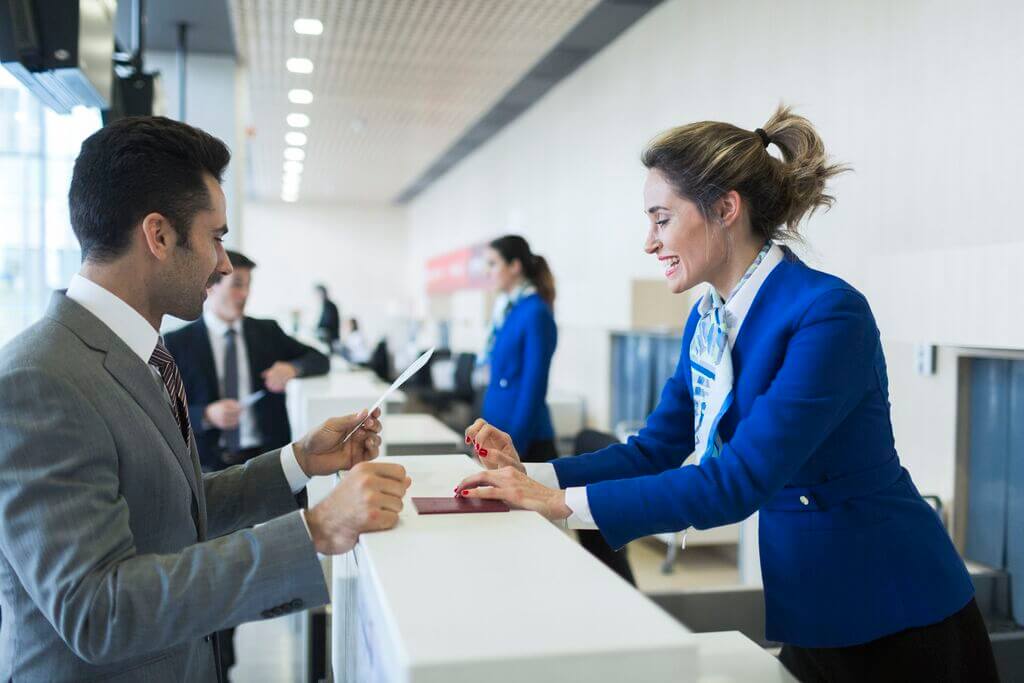 Source: thebalancecareers.com
When they arrive at the airport, they should head to the check-in desk and present their passport and eTicket to the agent. When everything checks out, people will compare their tickets to the airline's database and receive a printed boarding card. This is the boarding pass that allows them to board the plane.
Many airports are putting up self-service check-in counters, which can save time because they rarely have lines. If someone sees one, they should type their information onto the screen, and it will print their boarding permit. It will also print a luggage tag for them; which they should attach to their backpack or suitcase according to the directions on the screen. They just need to take their luggage to the bag drop line, set it on the conveyor belt, and they are ready to go. Make their way to security and then to the gate.
What Happens If People Check-In Online?
When travelers check-in online, they will enter the details of their eTicket into the airline's website and be emailed a copy of their valid ticket in exchange. They can then either save it to their phone or print it at home. When travelers arrive at the airport with only carry-on luggage; they may go right to security without having to wait in line to check-in or drop their baggage, which saves them time.
Also Read: 12 Easy Tips to Always Finding Cheap Flights in 2023
What Should They Do with Their eTicket?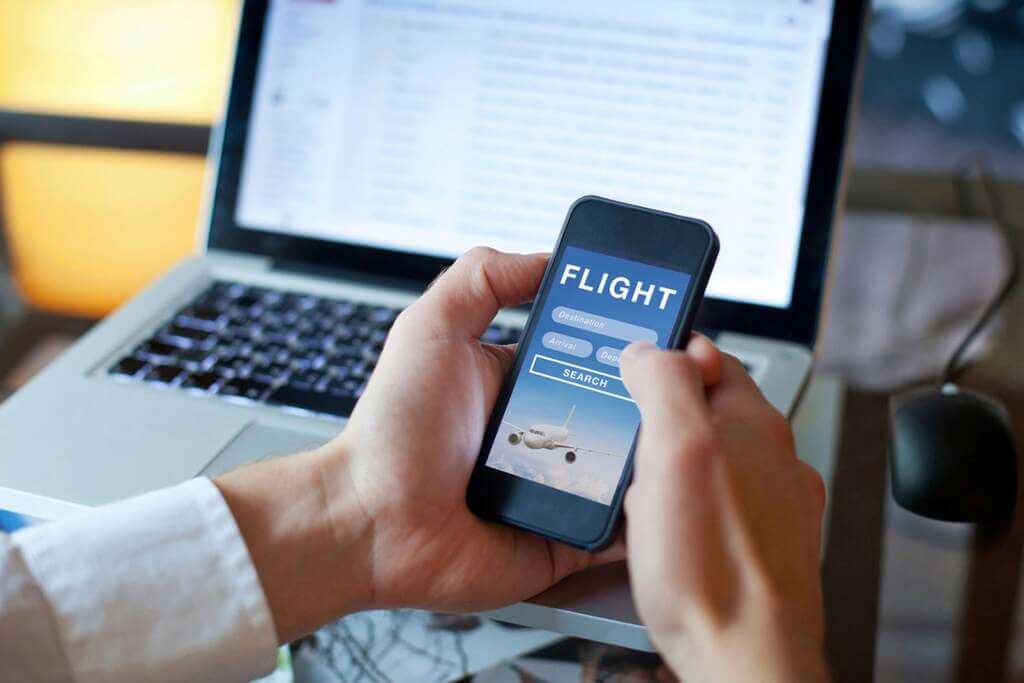 Source: independent.co.uk
People should save a copy of their flight itinerary and confirmation of their hotel reservation with their ticket. Especially if they are flying a lot in a short period and are prone to forgetting dates and times. People may be able to print lodging confirmation if they go through the same online method as their hotel.
If their luggage is lost, they should keep copies of their hostel and airline itineraries in their checked baggage. When someone opens their suitcase, they can see what flight they were on and where they will be staying.
If someone doesn't have access to a printer; make sure they have a luggage tag attached to their backpack or suitcase so that they may be quickly located if they go missing. They should also keep the travel and hotel confirmations on their phone or laptop.