"People will travel anywhere for good food and -it's crazy"-Rene Redzepi
Do you relate to this quote? There are many foodies and travel junkies out there who would love to explore new places and dine out to new eateries. If are you planning a trip to Florida, then this article is for you. Florida offers a lot to see, eat and enjoy. From the beach to restaurants to museums, this place has everything for those who love to go on a beach vacation.
Florida is famous for its mesmerizing coast and attractions like restaurants, surf breaks, and museums. One of the most preferred vacation spots in Florida is Cocoa beach which is just an hour's drive to the east of Orlando in Florida. Any guesses? Cocoa beach is a perfect retreat for anyone who loves the beach. The place has ample options where you can make the most of your leisure time. Besides enjoying soaking in the sun, you can explore an array of restaurants in Cocoa beach.
About the Beach
Cocoa beach is an abode to a number of beautiful shores, surfing spots, and delicious eateries. There are tons of restaurants in Cocoa beach where foodies can enjoy their meals and ambiance. In this write-up, we bring you some of the top-notch food spots in the heart of Florida. The majority of restaurants in Cocoa beach have a local vibe, they are quite small in size; but, they serve delicious food. It's a bliss that every foodie must explore.
Here is a rundown of hidden gems in Cocoa Beach that are a must-try if you are planning your next trip.
1. Florida's Fresh Grill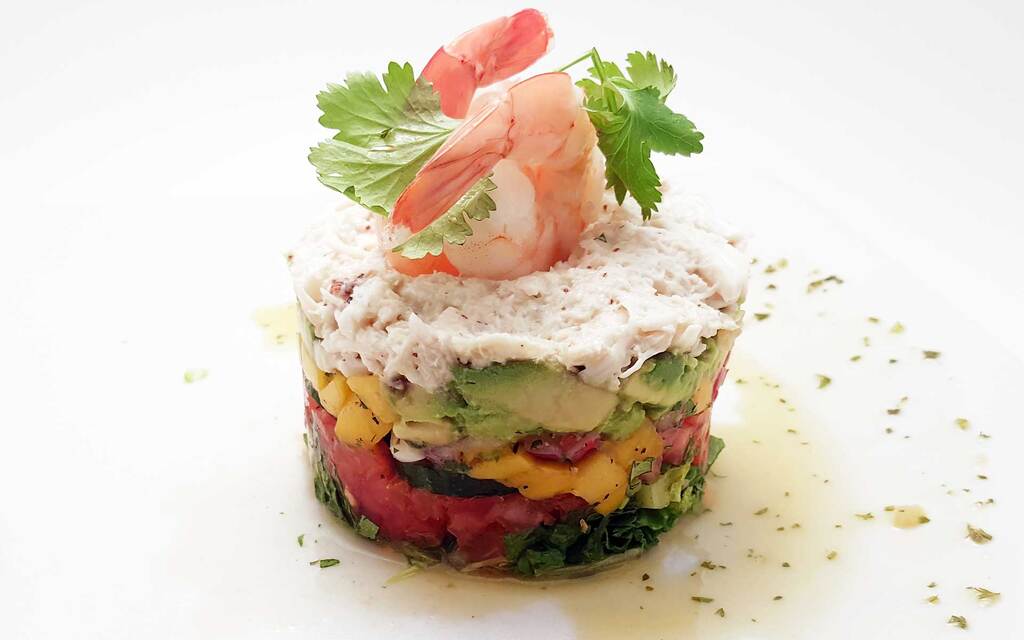 This is one of the best restaurants in Cocoa beach. If you are planning to dine in here then you must try their Angus steak. It is the bestseller on their menu. You can enjoy an elaborate seafood menu and watch games while enjoying the meal. You must try their Corvina fish in the main course and get some drinks to complement your menu.
Located inside a mall, this place will give you the vibe of a hole-in-a-wall. But, in terms of food, it is rated as one of the best restaurants in Cocoa beach.
2. Fat Kahuna's Beachside Grille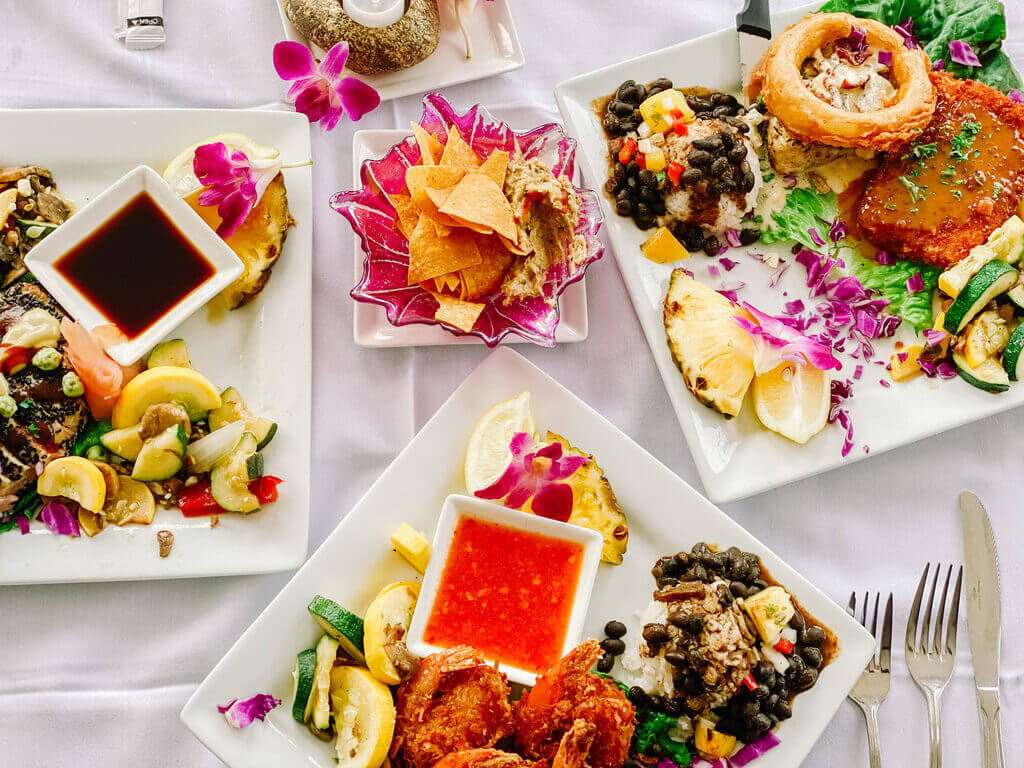 Source: spacecoastfoodies.com
This is one fine dining restaurant where you can have the best cocoa beach seafood restaurant. Other than this, it offers steak and other savory dishes. You can enjoy beach vibes as the vibe is relaxed and the food is presented beautifully.
You can try their Kona Coffe- Encrusted Norwegian Salmon for your main course along with Hawaiian Bread as dessert.
3. Nosh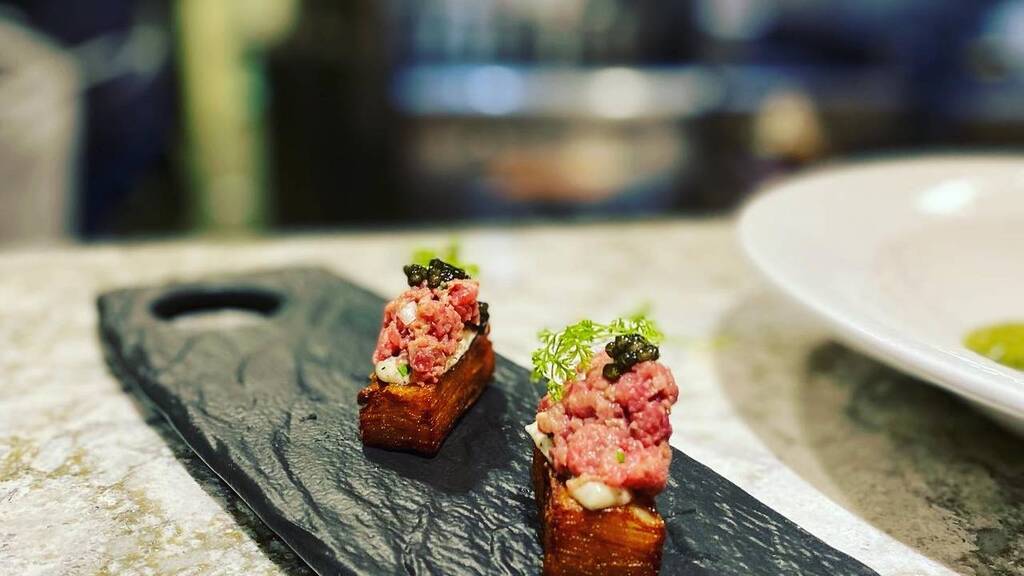 Source: otstatic.com
If you are looking for another cocoa beach seafood restaurant, then you must visit Nosh. This is a laid-back restaurant that serves Asian-inspired meals and cocktails. If you are fond of Asian cuisine, then this is your place. The food is beautifully decorated and served. You can try their tuna or salmon as an appetizer. Then, you can have a Chicken Teriyaki box where you can have sushi rolls.
4. Fat Snook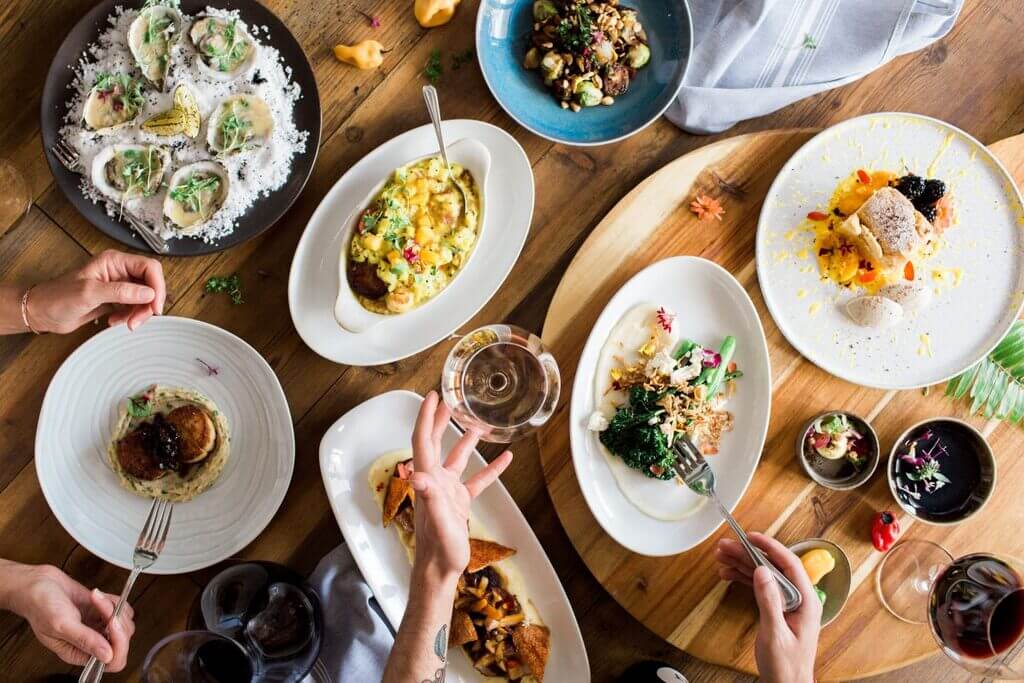 Source: spacecoastliving.com
This is one of the most luxurious Cocoa beach seafood restaurants that serve an American menu and wines. The wooden table and light blue walls speak of the chic ambiance. It is among the best restaurants in Cocoa beach where you can head for an exquisite date night.
You can enjoy an elaborate seafood menu that includes Pork belly, creole shrimp, and watermelon salad.
5. Beachside Grill and Deli

Source: amazonaws.com
This is another must visit spot for Cocoa beach seafood restaurants. The owner of this place will always welcome you with a smile. The menu includes everything from sandwiches to Caesar salad wrapped with fresh chicken salad.
6. Luna Food and Wine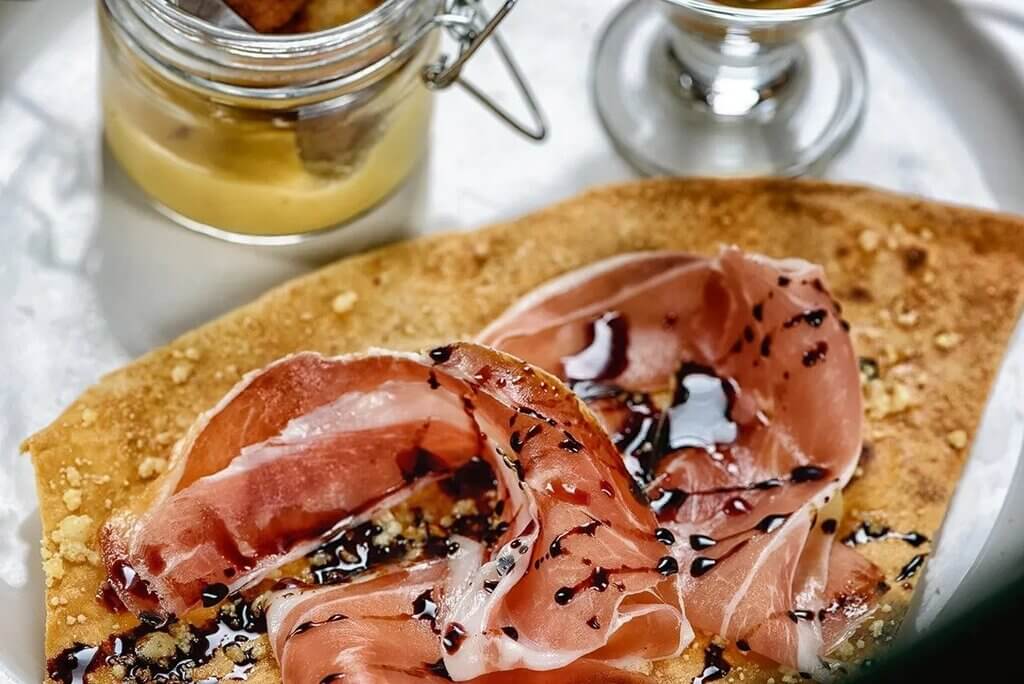 Source: wsimg.com
This is one of the upscale restaurants in Cocoa beach that you should not miss. They always bring you beautifully decorated food which is a treat to your soul. Like other restaurants in Cocoa beach, they have seafood appetizers that include Ahi Tuna. Visitors crave their Risotto Pasta with Scallops and baked ciabatta bread that comes with olive oil.
7. Long Doggers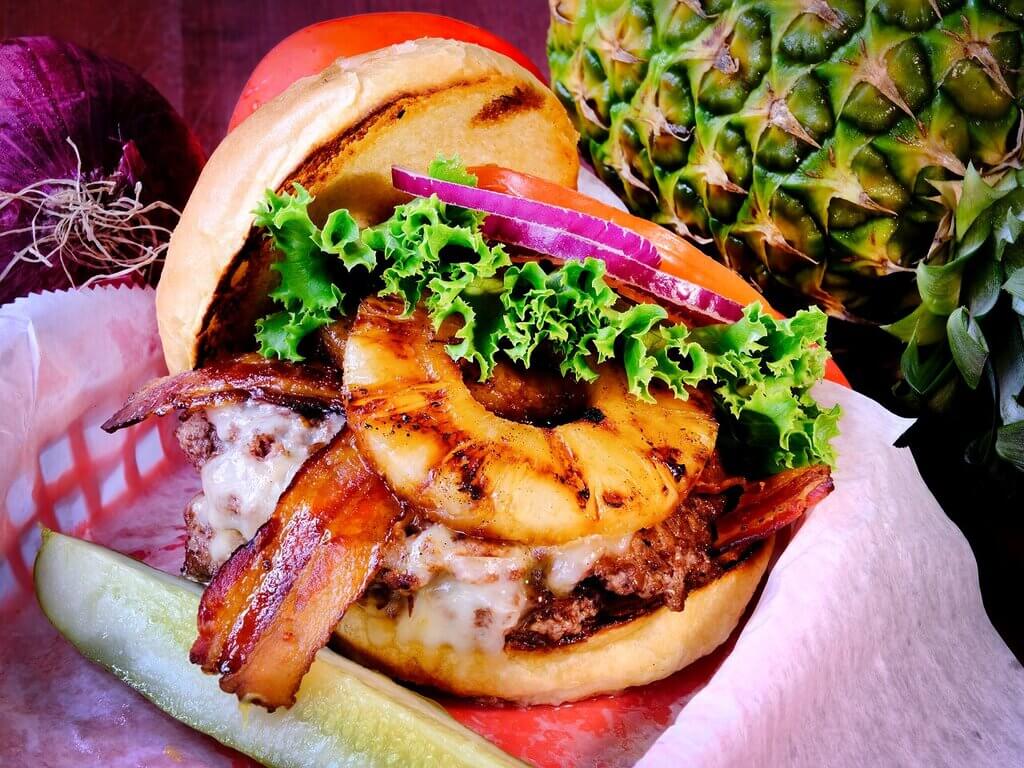 Source: tripadvisor.com
Another Cocoa beach seafood restaurants is Long Doggers. Other than this, if you want to try something different you can have their speciality hotdogs. You can try vegetarian hotdog even if you don't prefer eating veg.
In seafood, you can order Tuna bowls, mahi mahi tacos and a lot more. Their bestseller is Ahi Tuna Poke Bowl.
8. Q's Crackin' Crab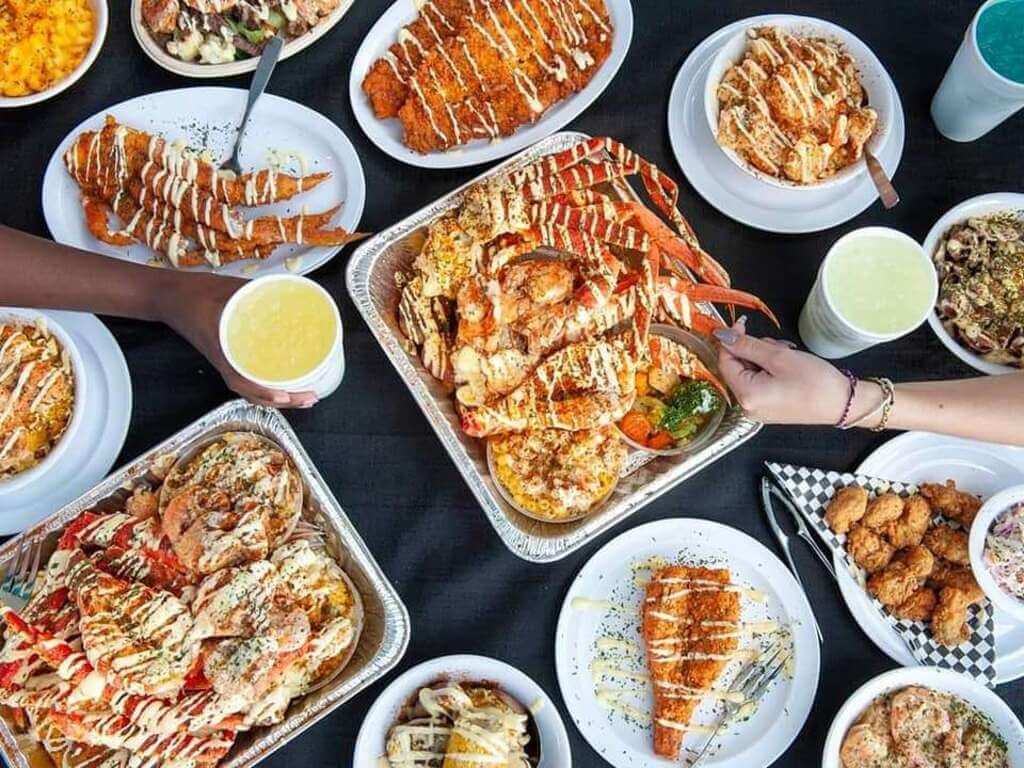 Source: popmenucloud.com
This is a unique Cocoa beach seafood restaurant with a chic atmosphere. The menu here is a perfect example of seafood comfort delicacies. You can try Q's Crackin Trio Platter in which you can taste snow crabs, garlic shrimp and Seafood Mac and cheese.
9. Coconuts on the Beach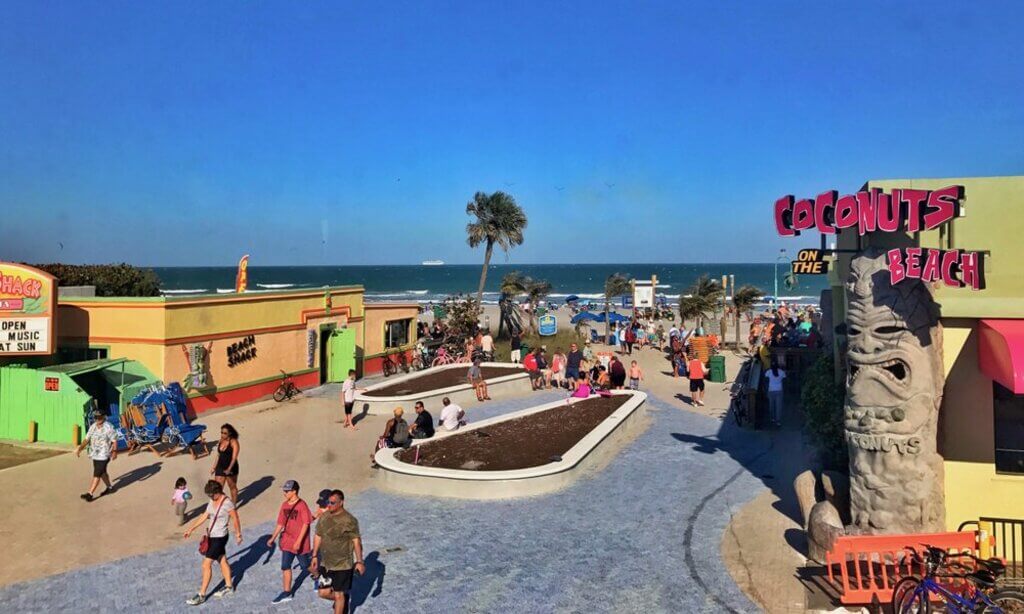 Source: restaurantclicks.com
This is a lively restaurant that hosts many events and serves a local Floridian menu. With bright walls and tropical decor, it is a perfect place for hosting a birthday party. You can also enjoy drinks along with some good music and cool shows.
The menu includes Poke nachos, chicken wings, mahi reuben and a lot more.
10. Florida's Seafood Bar & Grill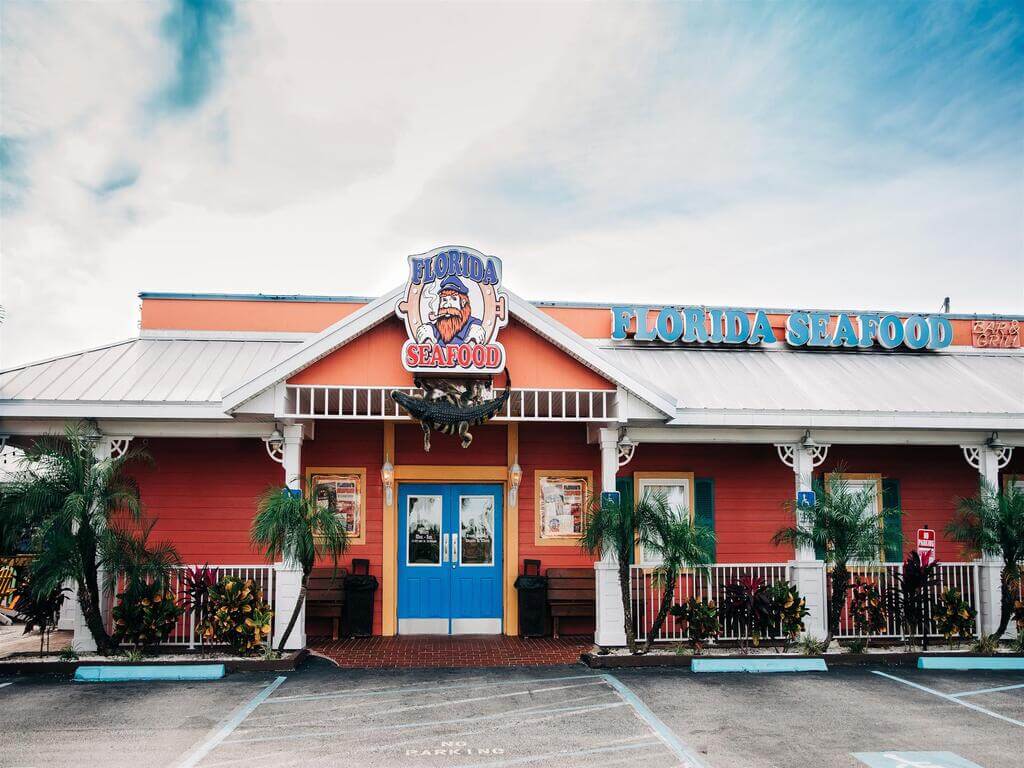 Source: windows.net
Here you can enjoy an expansive seafood menu. The wooden details with aquarium walls makes it one of the best restaurants in Cocoa beach for dining out.
You can try their cold filet along with wild rice and caesar salad. In addition to this, you can order shark attack cocktails.
11. Flavors of India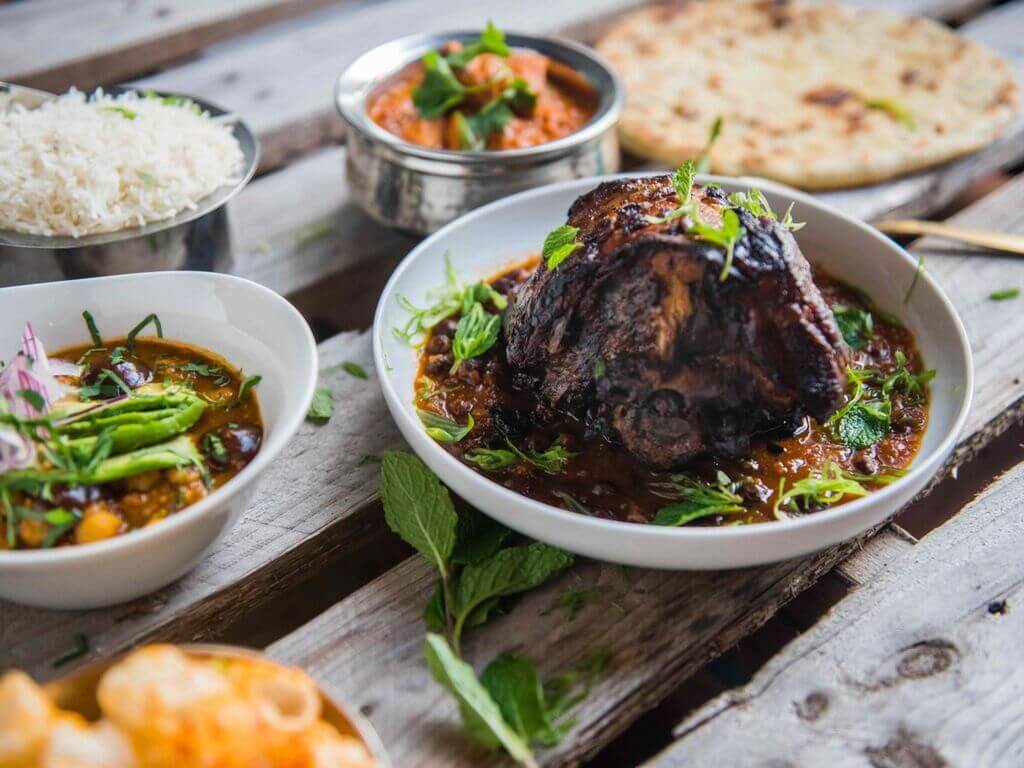 Source: vox-cdn.com
If you are an Indian, then you must go here as this place offers Northern and Southern cuisine.
The bright walls and traditional dishes will remind you of India. This will give you a different feeling unlike most other restaurants of this place.
Paneer Pakoda and Dum Biryani are the specialties of this restaurant.
12. Pelican's Bar and Grill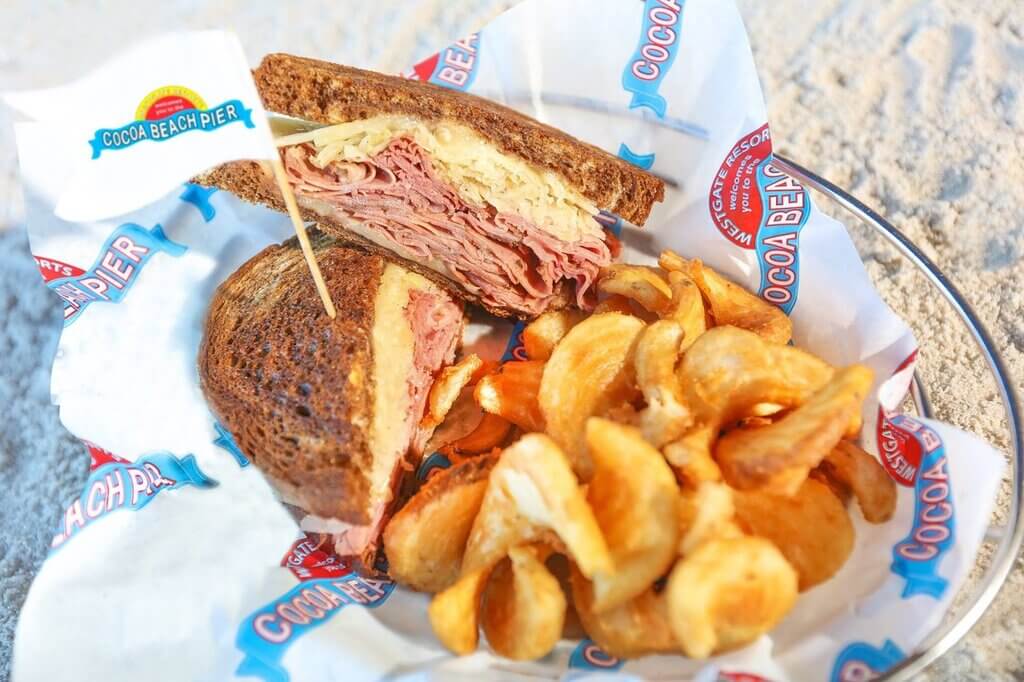 Source: tripadvisor.com
Located at Westgate Cocoa beach restaurant pier-this is one of the most iconic tourist options that you must visit. You can have a great time by the sea as you can indulge in the calm sound of the waves and enjoy food along with a view.
In food, you can order for Crab cakes along with homemade ranch. Some of the best items in the menu are oysters and Hawaiian Roll.
13. Sandbar Sports Grill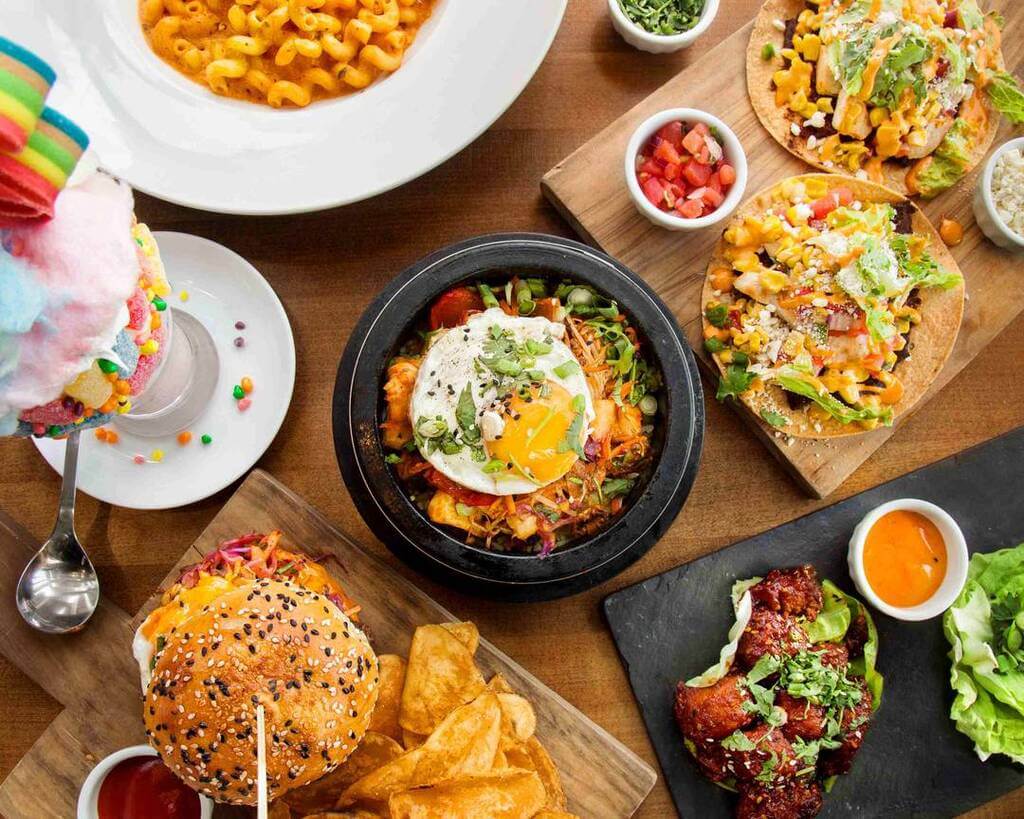 Source: cloudfront.net
If you are a party animal who loves to go for a night out, then you shouldn't miss going to this place. This place offers seafood burritos, shrimp and cocktails that is enough for a wholesome meal. In seafood, you can try Tiny Tuna Tacos and Fish Burrito.
14. Jazzy's Mainely Lobster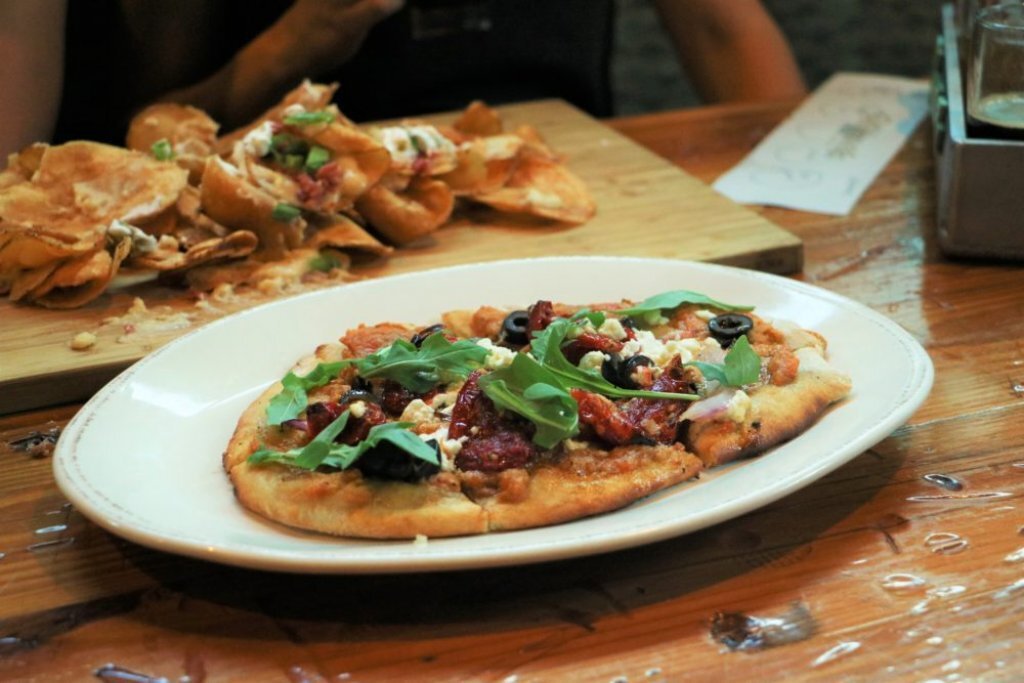 Source: thefloridatravelgirl.com
Another marvel among cocoa beach seafood restaurants is this one.Its beautiful exterior is definitely instagram-worthy where you can get some nice pictures. You can choose Seared Ahi Tuna for appetizer and Mussels Dijon.
15. The Tiny Turtle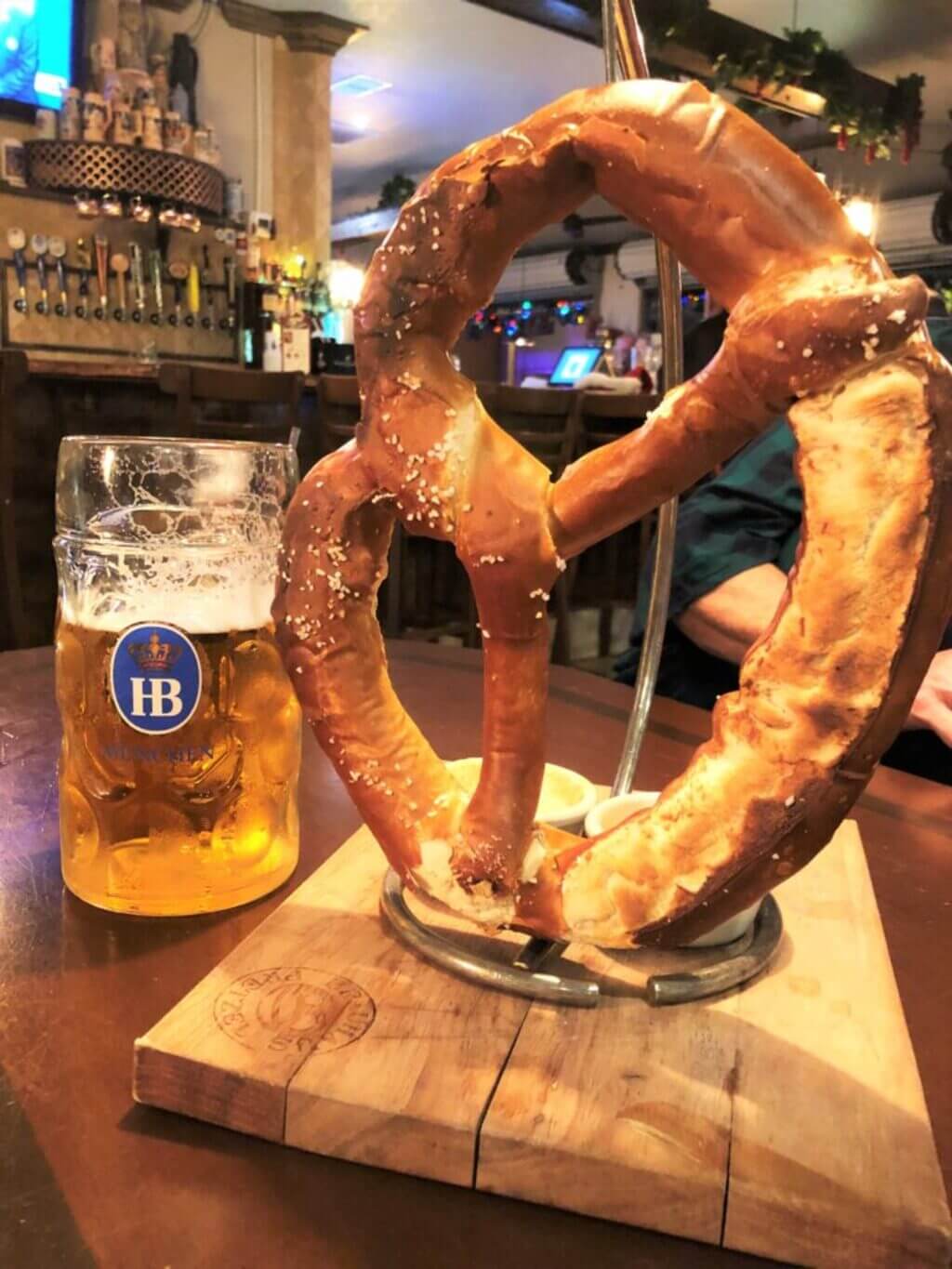 Source: thefloridatravelgirl.com
This is one of the best Cocoa beach restaurants where you can enjoy fusion dishes. The wooden beach fence with tikis and thatched roof adds to its ambience.
House salsa, queso caribe are some of the best options for starters.
16. Simply Delicious Cafe and Bakery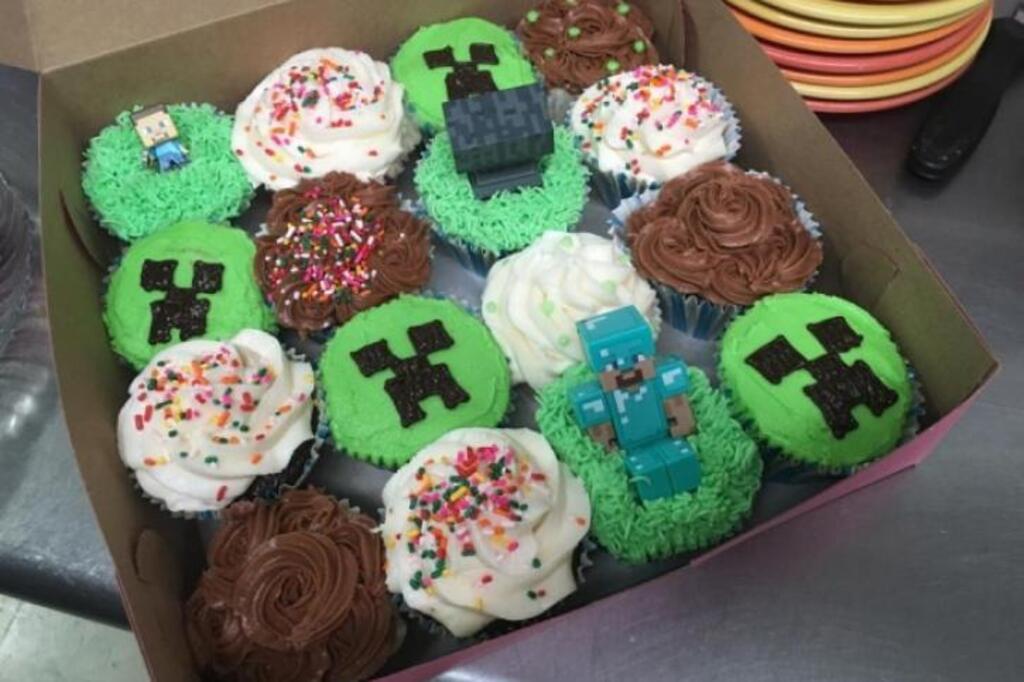 Source: visitspacecoast.com
This restaurant offers sandwiches that are ideal brunch and lunch options. The yellow walls and calm atmosphere is perfect to lounge around and enjoy a hearty meal.
Other than seafood and enjoy cuisine from all over the world, you can have some scrumptious gourmet food items to satiate your taste buds. Anyone with a sweet tooth would love going to this place.
Also Read: Best Tips For Ginnie Springs Florida: A Perfect Florida Oasis
17. Pita Paradise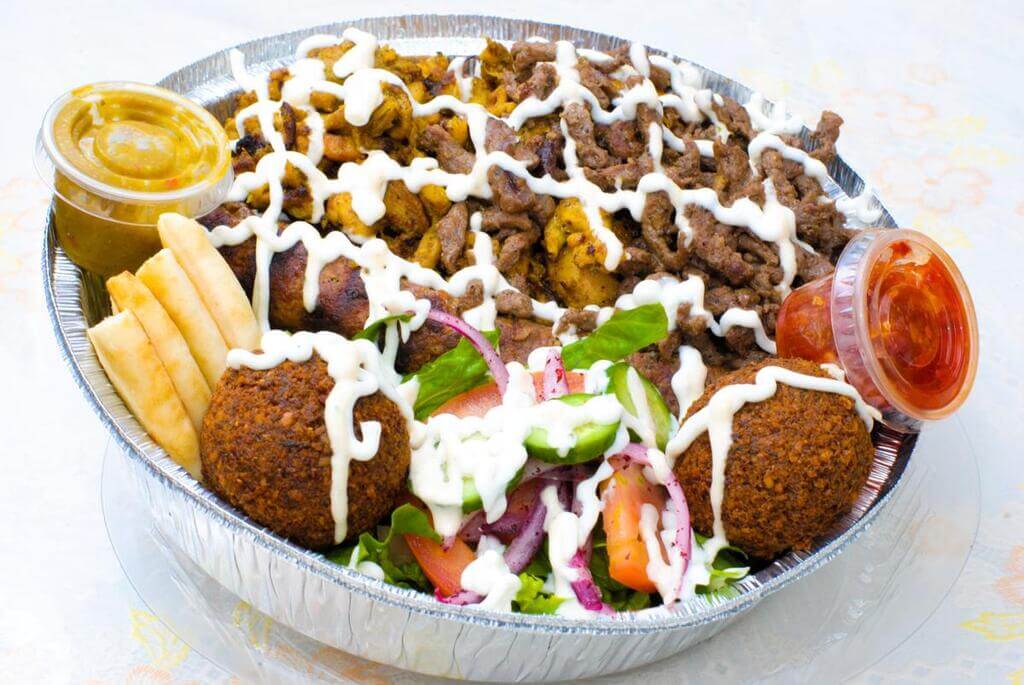 Source: townnews.com
This place gives a feeling of a Lebanese restaurant that has Mediterranean dishes in a beautiful interior. It is one of the best Cocoa beach restaurants that you will not find anywhere else.
These are some of the best restaurants in Cocoa beach and you also have other options too. You can take a look at where to visit in Cocoa beach and decide where you want to go on your trip.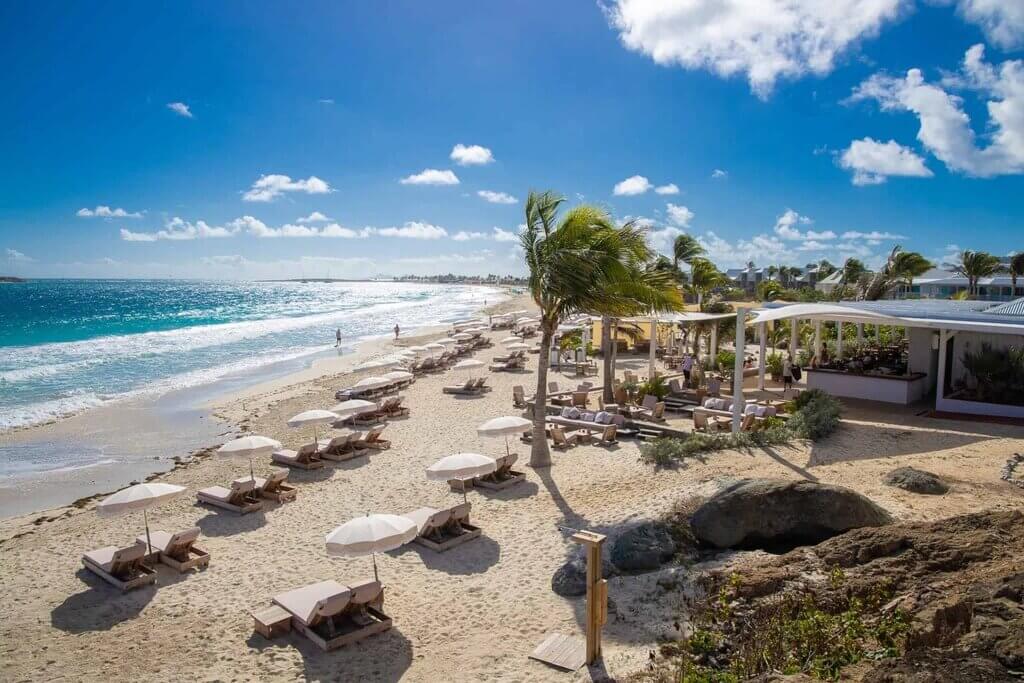 Source: cdn-website.com
Final Word
If you're looking for the best restaurants in Cocoa beach then there are plenty of options. These above-mentioned restaurants have their own qualities such as beautiful ambience, great hospitality and delicious food. Cocoa beach is one of the best places to visit in New York. If you haven't been there yet then you must bookmark these eateries.
Cocoa beach is just a few minutes away from Florida's fastest port-Port Canaveral where you can even enjoy cruises to various destinations.
Overall, it is a cost effective beach holiday that offers both sun and fun that you need when you are going for a beach holiday.
For more updates on the tourism industry, visit Travelila.