You are in for a wonderful treat if you have never visited Ginnie Springs florida It is the essence of Florida's beauty, with some of the state's most beautiful water. Ginne Springs is on our list of Florida's Best Springs, and it should be on yours as well!
Ginnie Springs Florida water is incredibly clean, and the region is large enough that you can go camping and do other things when you're not on the water! Every day, it pumps out 80 million gallons of water.
Ginnie Springs Florida, on the other hand, can get rather crowded and bustling! Frat guys and college students go to the springs on holidays and weekends because it is one of the only springs in Florida where drinking is permitted. Because Ginnie Springs is privately owned, unlike other popular springs that are municipal or Florida State Parks, drinking is permitted.
Quick Facts About the Place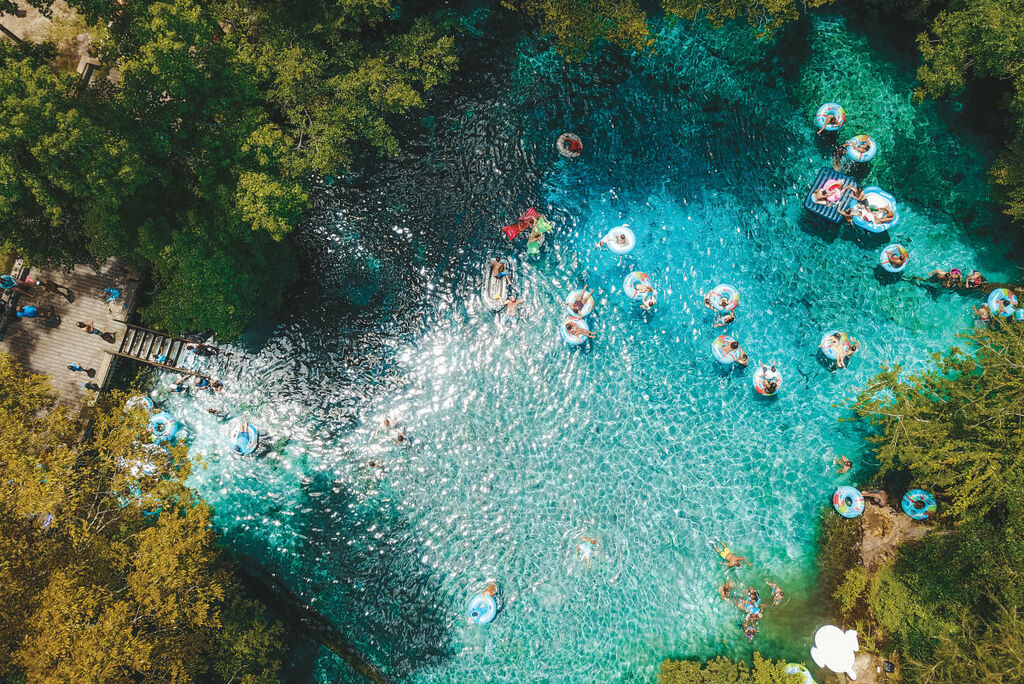 Source: sarasotamagazine.com
Due to the clear water, sand and limestone bottom, and large cave system connected with Ginnie Springs Florida and numerous other springs in the Ginnie Springs Recreation Area, these springs are particularly popular among open-water divers and cave divers. The Ginnie Springs Facebook page may be found here.
Ginnie Springs Florida is a privately owned spring on the Sante Fe River's south bank.
An onsite dive shop provides SCUBA diving instruction. "A Pure Slice of Florida," they call themselves, and we tend to agree.

Check out our postings on Dry Tortugas National Park and Snorkeling with the Sea Lions on La Jolla Beach, San Diego, for more amazing SCUBA and Snorkeling activities.
At Ginnie Springs, Dive in and Experience a Fascinating Underwater World!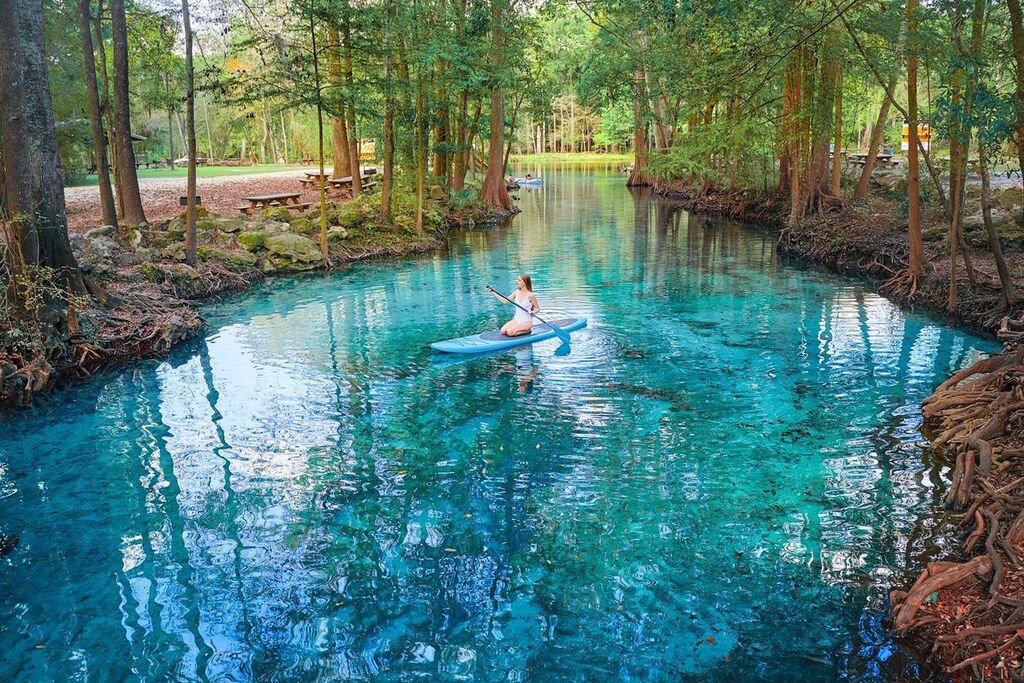 Source: FloridaTrippers.com
This fantastic park, which is open all year, offers an exciting selection of water activities that the entire family will love. Discover what lurks beneath the 72-degree water's surface. The temperature of the spring water remains constant regardless of the weather. Come face to face with aquatic life. Embark in a plethora of adventures. A visit to this park is unquestionably one of the area's most unusual attractions.
There are more fresh water springs in Florida than anyplace else on the planet. Isn't it incredible?! We enjoy visiting new springs, but we find ourselves returning to certain of our favourites again and time again. One of these is Ginnie Springs Florida. Many freedivers and scuba divers go to the Devil's Spring System, which has three springs with breathtaking vistas. It's also a beautiful spot for swimming, snorkelling, and paddle boarding. Weekends are jam-packed with campers floating down the Santa Fe River from spring to spring.
Ginnie Springs in Florida is known as the "world's favourite freshwater dive." One of the finest things to do in High Springs, Florida is to go scuba diving. Admire the lovely plants and wildlife that may be found underwater. The breathtaking vistas are made possible by the crystal clean seas. Divers who are certified in open water and cave diving will have a variety of options to experience the beautiful world that exists under the surface. There are four diveable springs, as well as the Santa Fe River, which is popular with divers. You should have a look at the following:
The Ginnie Spring ballroom

At the Devil's Spring system, there's a Devil's Eye.

Devil's Ear is a system near the Devil's Spring.

The Santa Fe River
Why Should You Go to Florida Springs?
Why should a visit to one or more of Ginnie Springs in Florida abundant natural treasures be left off your itinerary? To begin with, these are stunning sites where you can experience the true environment of the Deep South and even see animals on occasion. Furthermore, it is a highly enjoyable outing for both young and elderly, with plenty of water fun for the entire family!
A Guide to Explore the Place
Ginnie Springs Florida is the ideal holiday place for those who enjoy aquatic activities, outdoor excursions, camping, and exploring Florida sunlight. Ginnie Springs is a private park on the Santa Fe River's southern bank. It's noted for its crystal blue waters and caves, and the springs offer plenty of chances for snorkelling, swimming, and scuba diving. Immerse yourself in the blue waters and explore the vast underwater cave system, or relax on a float, go trekking, or even have a crazy party.
Snorkeling and Swimming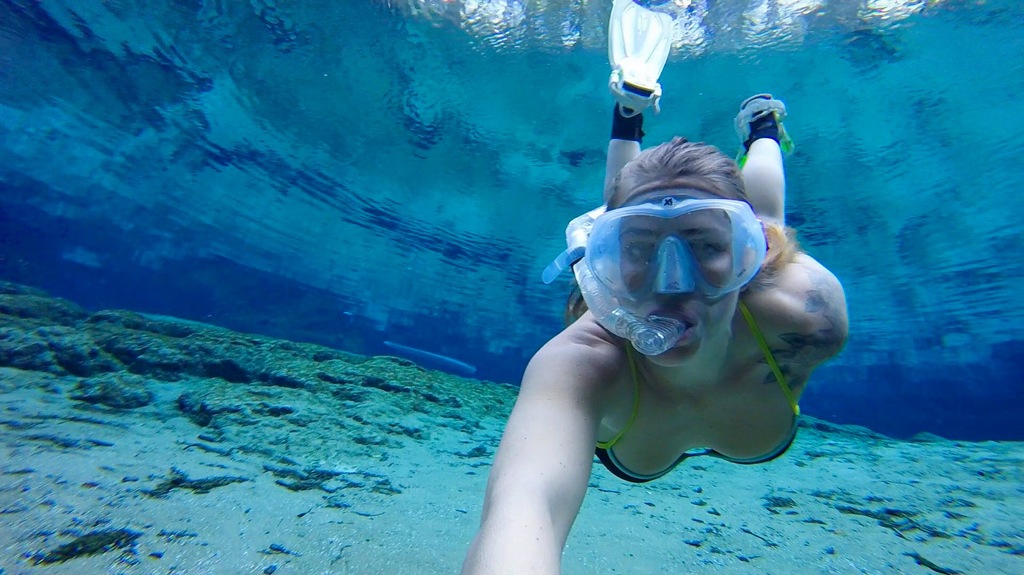 Source: AleciasAdventure.com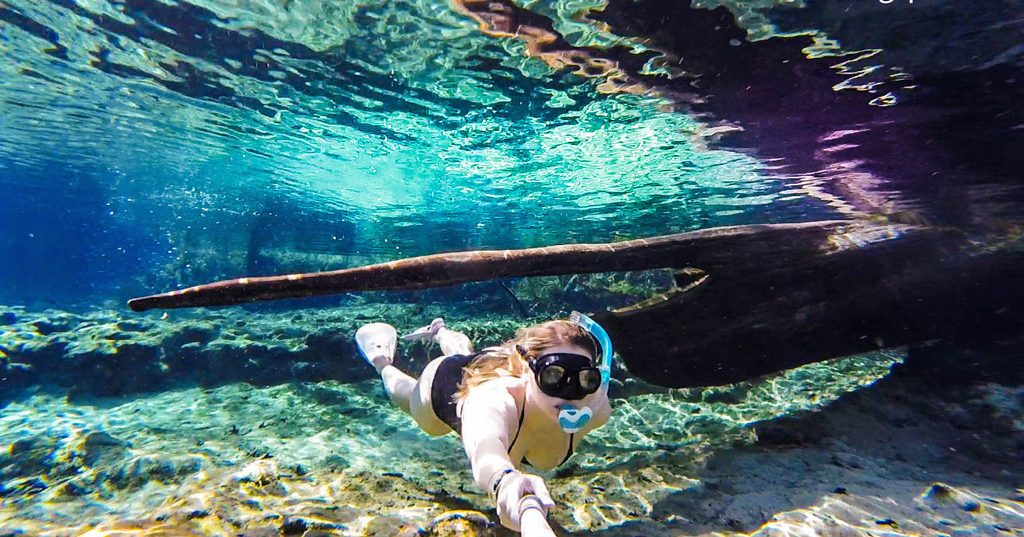 Source: lifedoesntsuck-wordpress.com
Ginnie Springs has crystal clean waters where you may jump straight in. You could easily spend a whole day swimming and snorkelling in the seven separate springs. See how many different kinds of creatures you can find beneath the water's surface. In the summer and early fall, you may use snorkelling equipment to navigate the Santa Fe River. There are a lot of different fishes found at the water.
Floating Along the Santa Fe River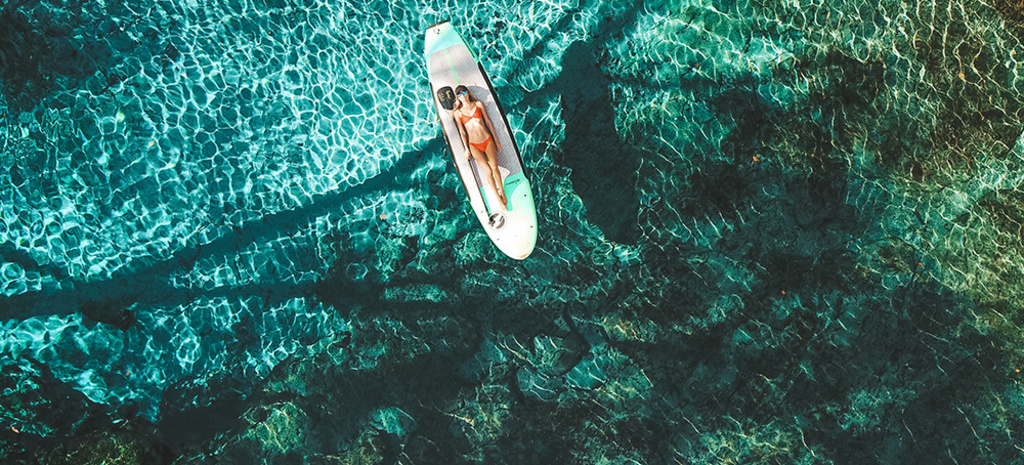 Source: santatea.com
Grab a tube and float along the Santa Fe River if you're feeling lazy! This easy-going water sport offers spectacular views of the park and is a great way to unwind. Begin your quest at Twin Spring.
Canoe, Kayak, or SUP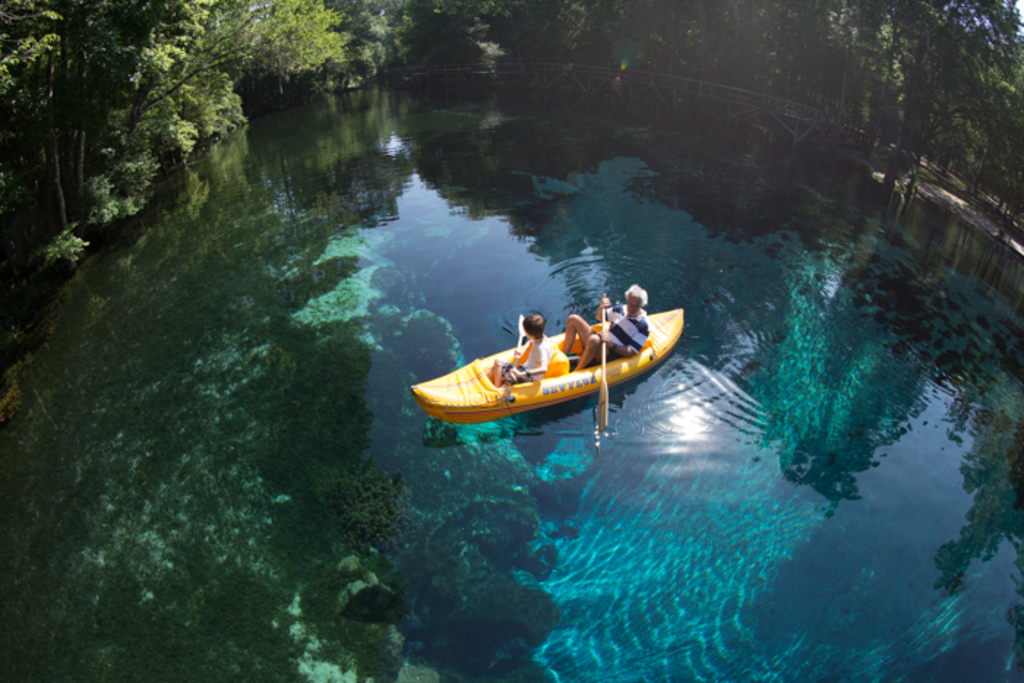 Source: traveillife.com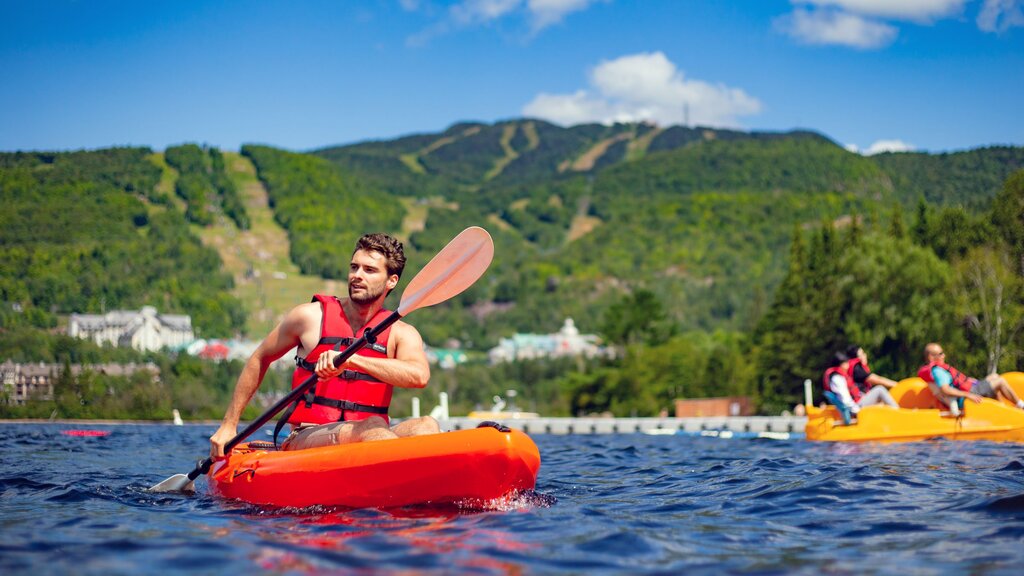 Source: tremblant.ca
Rent (or bring your own) a canoe, stand up paddle board to get in touch with your adventurous side. Paddle your way down the Santa Fe River, taking in the breathtaking scenery that surrounds you.
Water at a Temperature of 72°F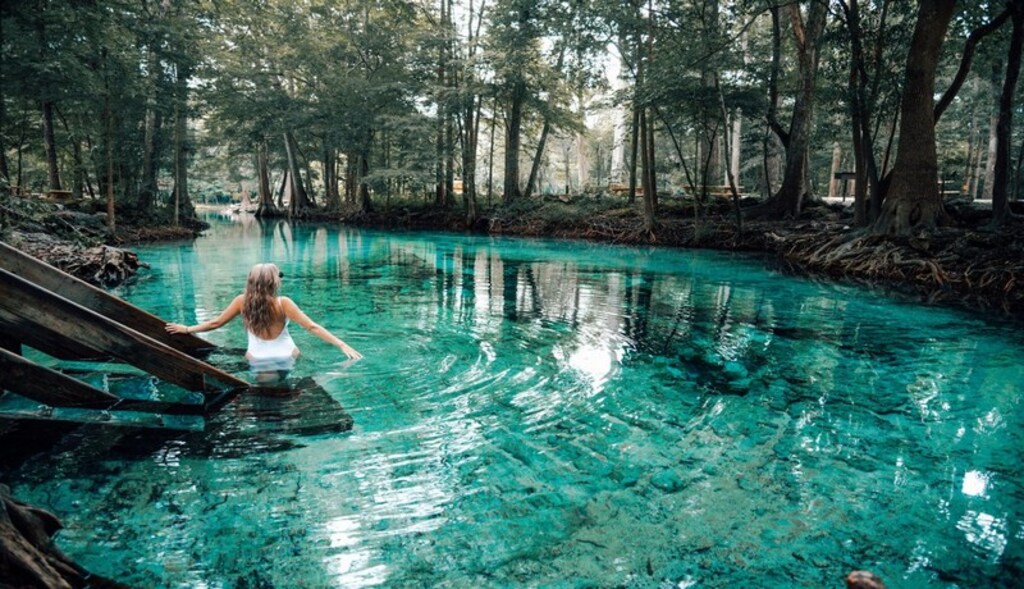 Source: russianflorida.com
Ginnie Springs has water that is 72 degrees, which is considered one of the best temperatures for swimming or diving. After you've taken the plunge, you'll never want to come out of the water again! The water is 72 degrees all year, making it a delightful dip in the summer, while the springs are wonderfully warm in the evenings in the winter.
Amusement on the Water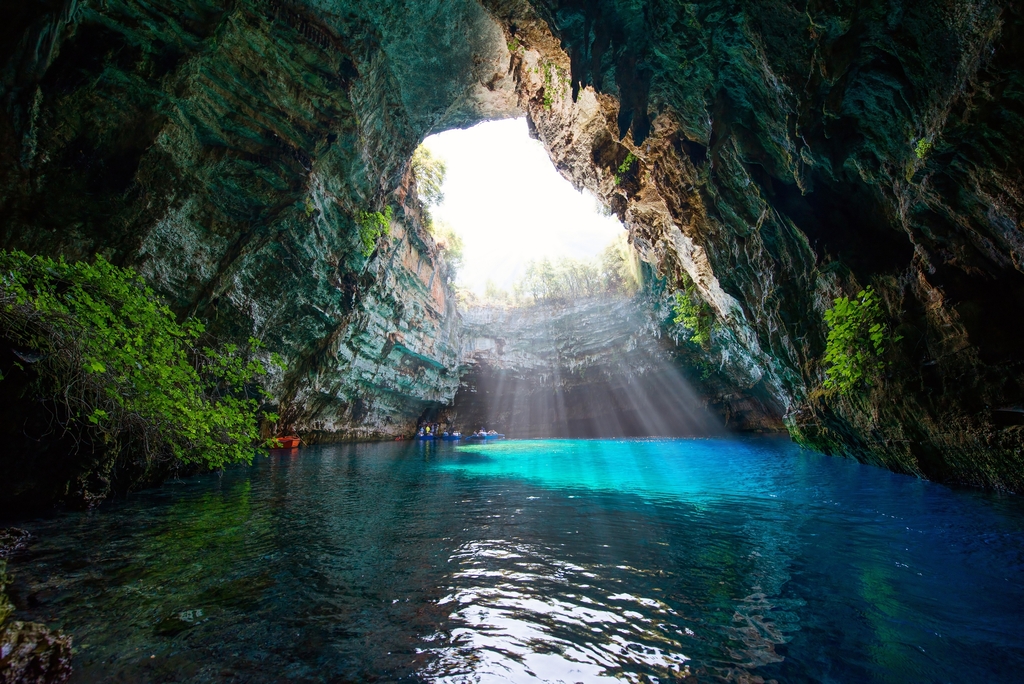 Source: thomascook.com
Tubing, kayaking, and paddleboarding are all available at Ginnie Springs. There are activities for people of all ages! Many people also bring their own floats, so whether you choose a large pink flamingo or a regular lilo, you can relax and enjoy a quiet day floating along the river. Check out the greatest waterparks in Florida for more fun on the water.
Party at Ginnie Springs Florida
Source: Floridapheonix.com
While Ginnie Springs is a peaceful retreat during the week, on weekends, the springs are overrun with revellers eager to drink, dance, and sunbathe. During spring break, things get very crazy!
Look for Wildlife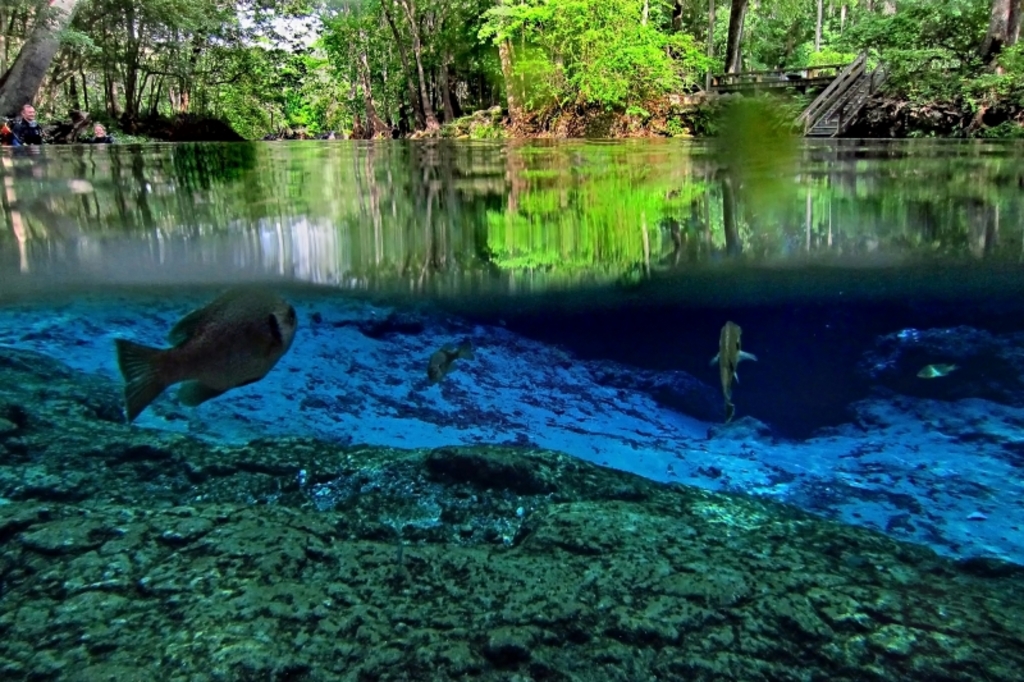 Source: outdoorphotographer.com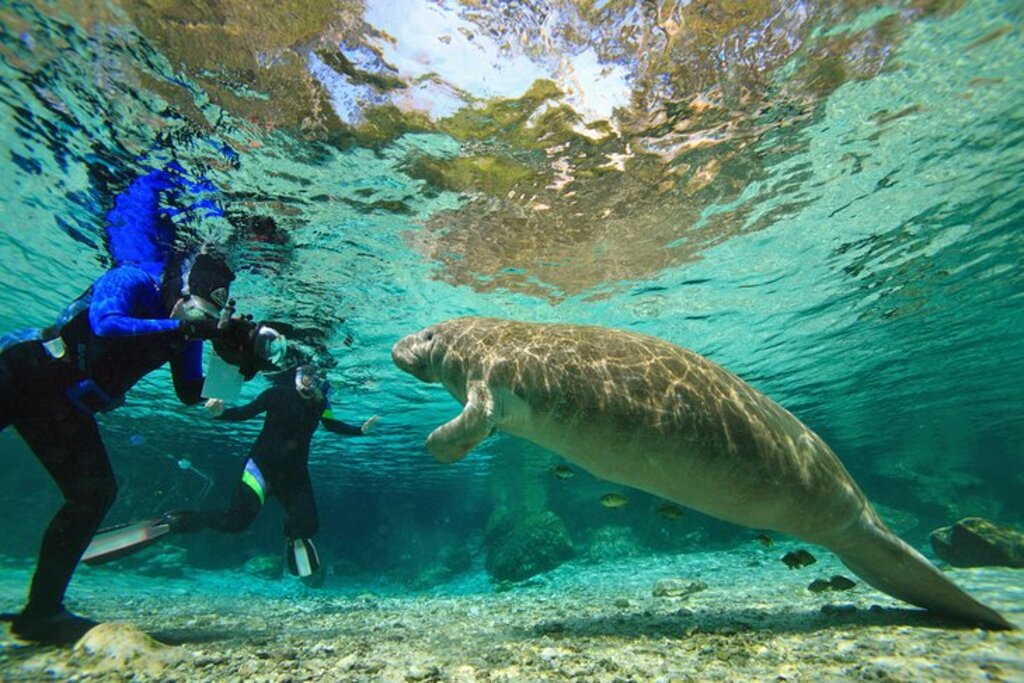 Source: focushomes.com
Ginnie Springs has some of the best wildlife-spotting chances in the world. Relax and enjoy yourself while keeping an eye out for the many creatures that wander the area.
Activities for Kids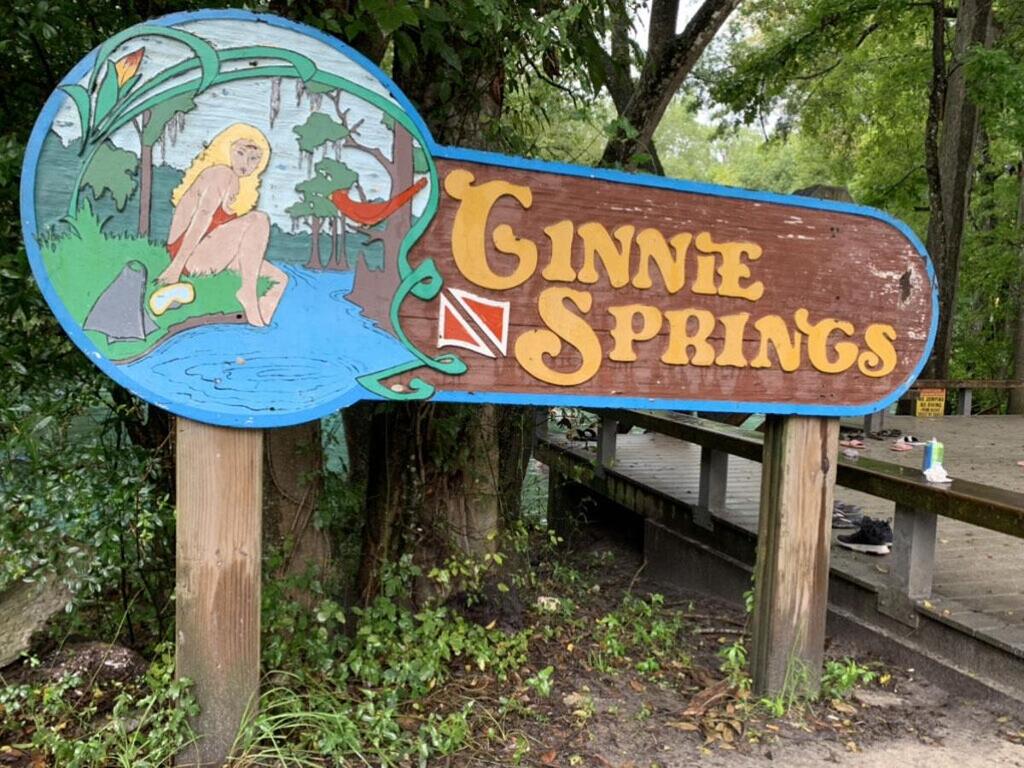 Source: mainstreetdailynews.com
Ginnie Springs also has a children's playground, volleyball court, and picnic spots, making it an ideal family destination. If you wish to escape the party crowds, there are other quieter spots to tent.
How Do the Surroundings of the Ginnie Springs Look Like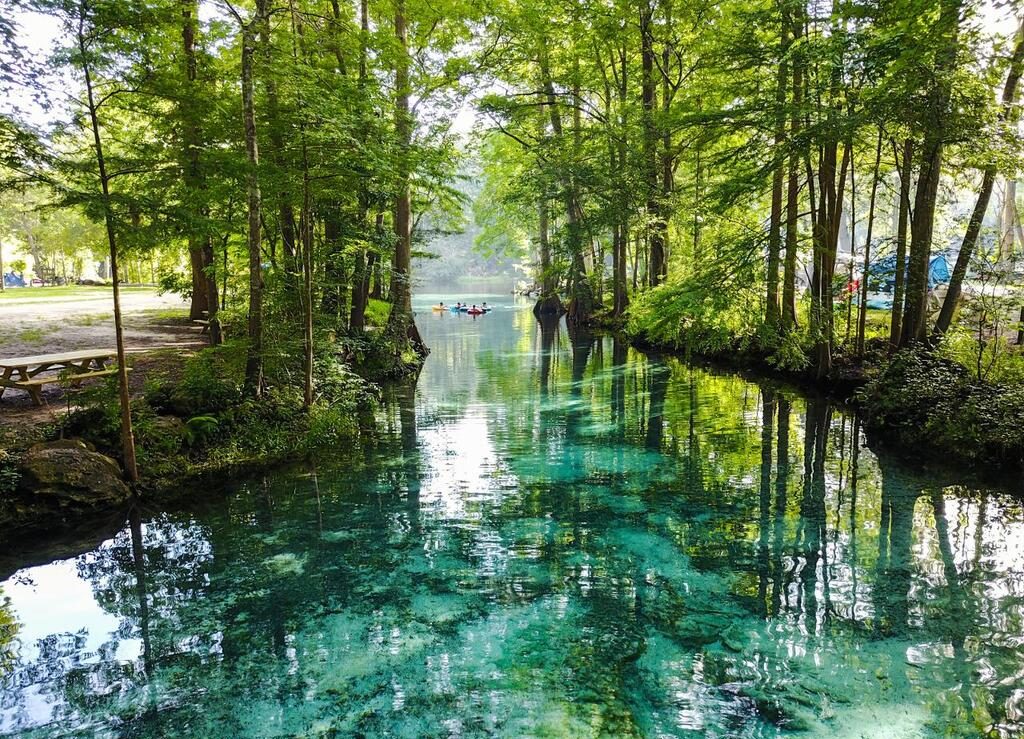 Source: healthnutnews.com
Ginnie is an excellent camping spot, with numerous tent sides located near the lake. They also provide full power and water hookups for RV camping, as well as over 200 acres of woodland land and spring-side camping spots. If you attend on a weekend or holiday, be aware that it may get quite crowded and raucous.
Outsiders USA provides Ginnie Springs paddle board trips for $35 per person, which includes paddle board rental and personal training. All ages are welcome, and this is an excellent location to learn how to paddle board. Make sure you have your snorkel with you… The vistas are breathtaking, and you won't want to miss out!
Also Read: Gainesville – The University of Florida
What is Ginnie Springs Florida Weather?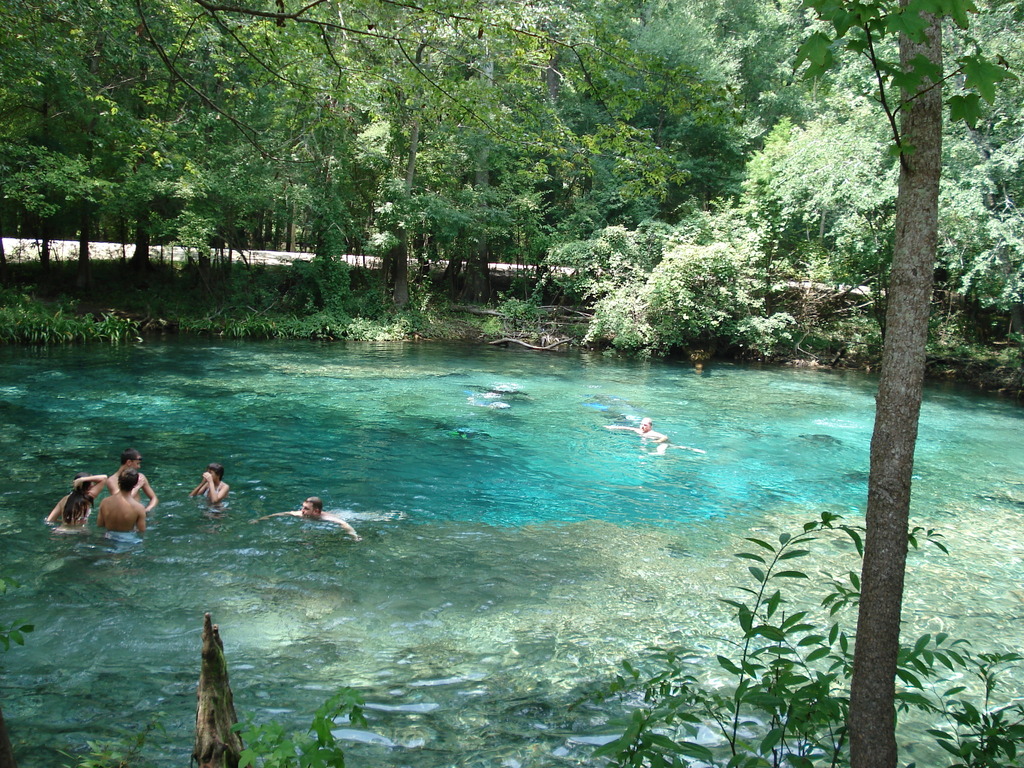 Source: pinterest.com
High Springs, Florida is home to Ginnie Springs. Ginnie Springs Florida weather has a comfort rating of 77/100 (the higher the number, the more agreeable the weather is all year). (A higher score equals a better score; the US average is 54, thus this is an excellent result.) The months of April, May, October, and November are the most pleasant for visiting High Springs.
The water temperature in the springs remains constant at 72 degrees throughout the year. In the summer, it's a great way to cool down, and in the winter, when the temperatures drop at night, the water really feels warm.
What Is the Best Time to Visit Ginnie Springs Florida?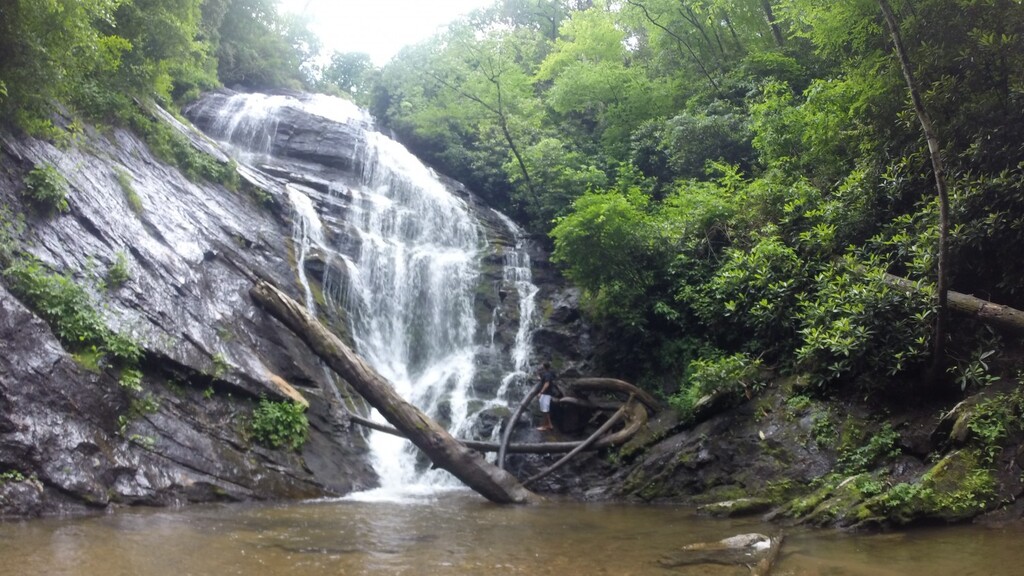 Source: broventureteam.com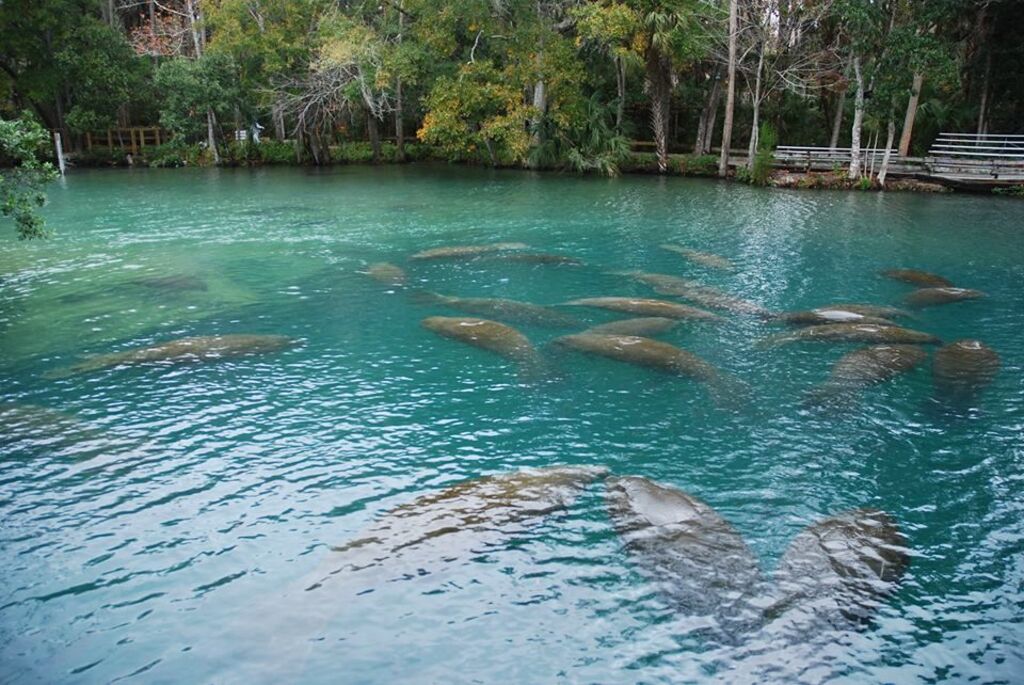 Source: floridastateparks.com
We believe that the greatest time to visit the place Ginnie is in the early spring or late fall, when it is less crowded yet still warm outside. It's a lovely area to have all to yourself if you have a wet suit and can make it during the colder months! My best trip to Ginnie was with a buddy in early March, when we only saw about 5 other people in the water and a hundred turtles swimming around. It was fantastic.
Conclusion
If a diver can only tackle one spring system, Ginnie Springs should be it. At Ginnie, there are four diveable springs, each with its own unique experience. At Ginnie Spring, the area's eponymous spring, there's a cavern with a large ballroom. Little Devil, Devil's Eye, and Devil's Ear springs are located about 1/4 mile distant on the same land. Divers may try out all of the features of an overhead habitat at their own leisure. Now that you know where is Ginnie Springs Florida you must visit the place once and enjoy.
For more updates on the tourism industry, visit Travelila.