Morocco is a country that has so much to offer. If you want adventure, fly into Marrakech and get lost in its massive Medina. If you want history, visit Volubilis or Fez for an afternoon stroll through their ancient streets. Whatever your pleasure, Morocco will never disappoint! In this blog, you will come to know about exciting things to do when visiting morocco.
Visit the Medina of Marrakech
Source: getyourguide.com
The Medina of Marrakech is the oldest part of the city, and it's a UNESCO World Heritage Site. You'll find it to be a maze of narrow streets and alleyways. It's also home to many shops selling crafts and souvenirs; if you're looking for something specific (like leather jackets or carpets), this is where you'll find them.
Take a Camel Ride at the Dunes of Merzouga
Source: saharaviewtours.com
Merzouga is a small village in the south of Morocco. It's not too far from the city of Erfoud, which is also worth a visit if you have time.
When you arrive in Merzouga, plenty of people will offer camel rides at all times of day or night. You can pay between 50 and 100 dirhams (about $5-10) per hour for your ride; however, some travelers recommend paying more for better quality camels or guides who speak English well enough to explain things about local culture along the way.
If riding camels isn't your thing (or if it is but something happens), other options are available: horseback riding tours are also popular here! These tours generally cost about 150 dirhams ($15) per hour but require reservations because they fill up quickly due to their popularity among tourists visiting Morocco from around Europe and beyond
Shop in the Medina in Fez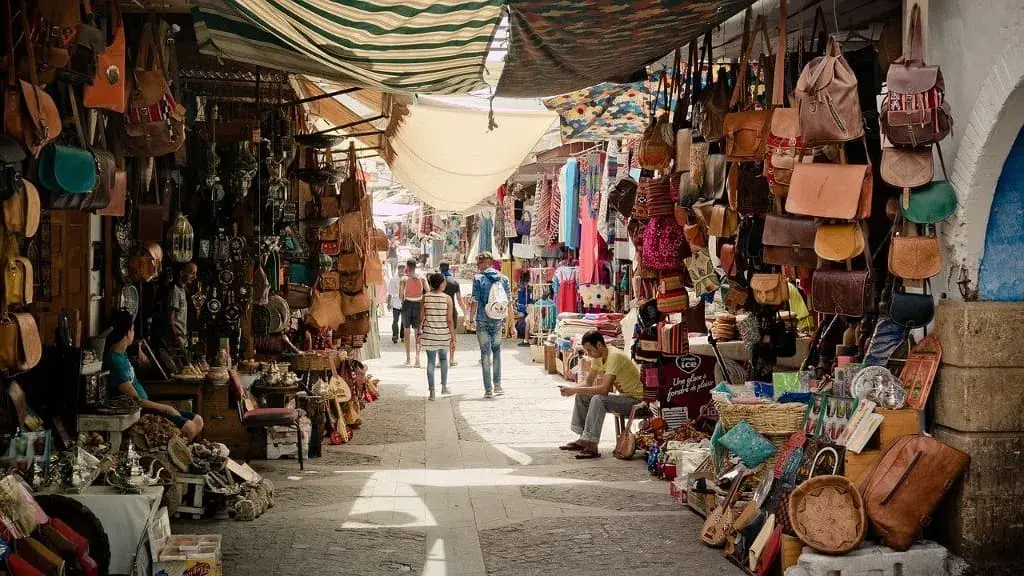 Source: perfecttravelexcursions.com
Fez is a city rich in culture, history, and tradition. The Medina (old city) is where you'll find all the souks (markets), tanneries, and leather shops that make Fez special. You can spend hours walking up and down its streets, browsing through each shop.
If you're traveling by yourself or with friends, then consider hiring a guide for a day or two who will show you around some of their favorite spots in Fez, which include visiting the tanneries where they still use traditional methods to dye leather by hand; visiting one of the many spice markets where you can buy everything from saffron to cinnamon sticks; stopping off at one of their many cafes for lunch before heading back into town again later on when most tourists have left so there's less hassle finding things like souvenirs or buying food from street vendors (they won't try selling anything unless they think it's good enough).
See the Kasbah in Ouarzazate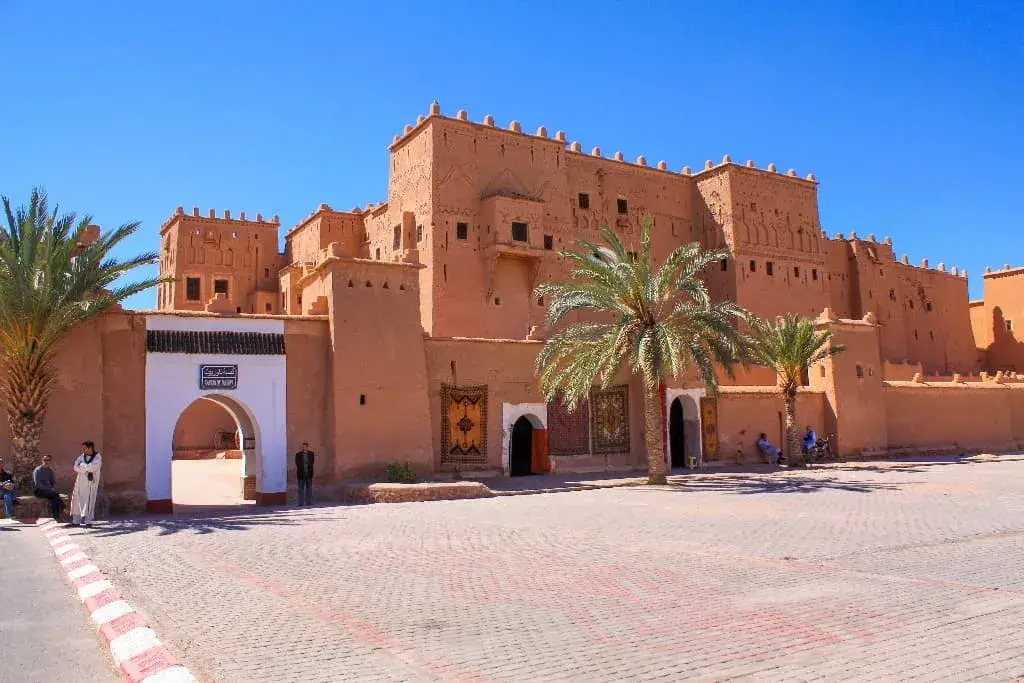 Source: placesofjuma.com
Ouarzazate is a city in south-central Morocco with a population of around 100,000. It's the location for many movies, including Lawrence of Arabia and The Mummy. Ouarzazate has a kasbah (citadel) built in the 16th century by Sultan Ahmad al-Mansur.
See the Ruins of Volubilis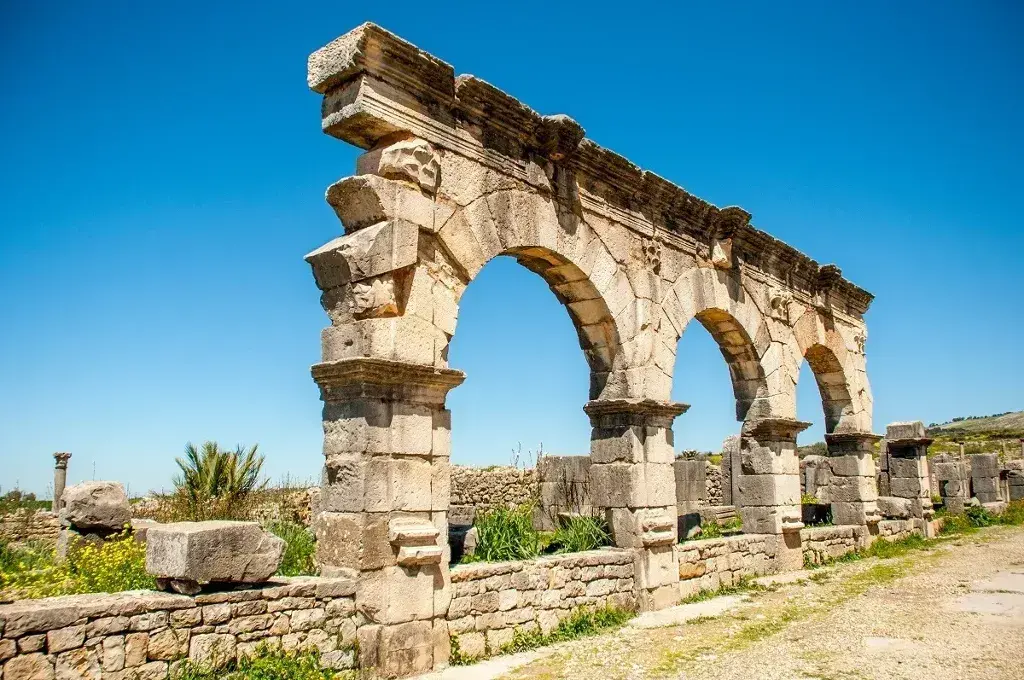 Source: traveladdicts.net
Volubilis is a UNESCO World Heritage Site. It's a Roman city built on the site of an earlier Carthaginian city, and it's located near Meknes in Morocco.
If you're interested in seeing ruins from both the Roman and Carthaginian empires, Volubilis is an excellent place to visit!
Swim on One of Essaouira's Beaches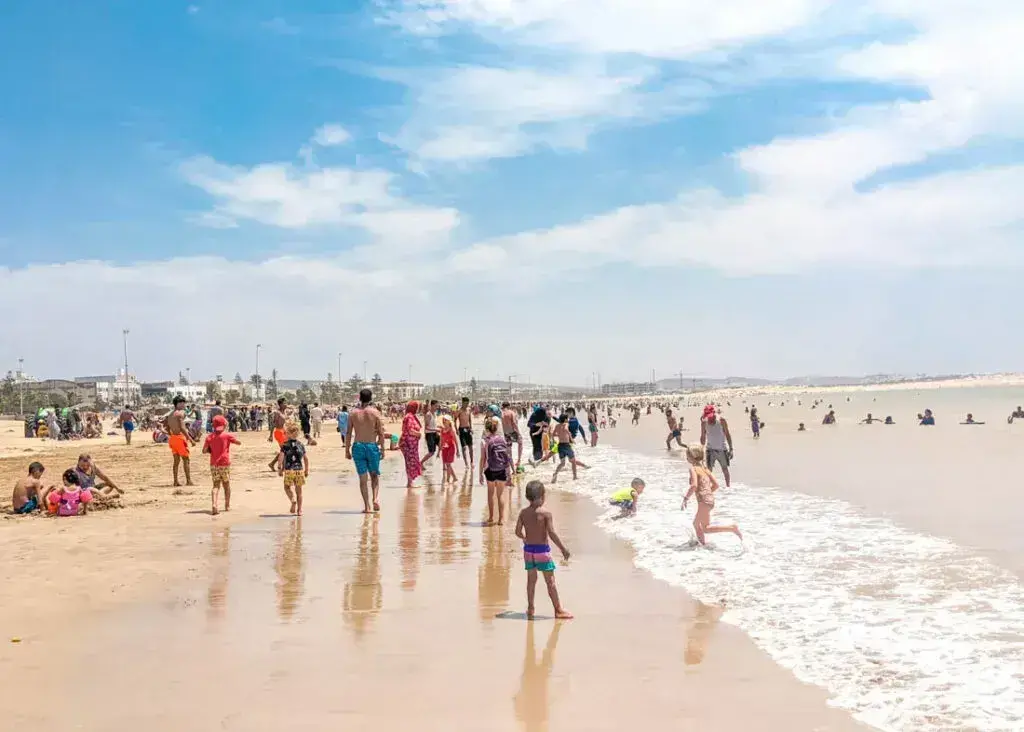 Source: exploreessaouira.com
If you're looking for a place to relax, Essaouira's beaches are perfect. The beaches are clean and safe, with lifeguards on duty to ensure your safety. You'll also find plenty of cafes and restaurants where you can grab lunch or dinner before heading back into town.
The best part? These beautiful beaches aren't crowded at all! Even in the peak season (July-August), it's rare that more than a few people will be hanging out at any given time. And because they're not crowded, they won't cost much either!
Ride a Quad Bike Through the Dunes of Erfoud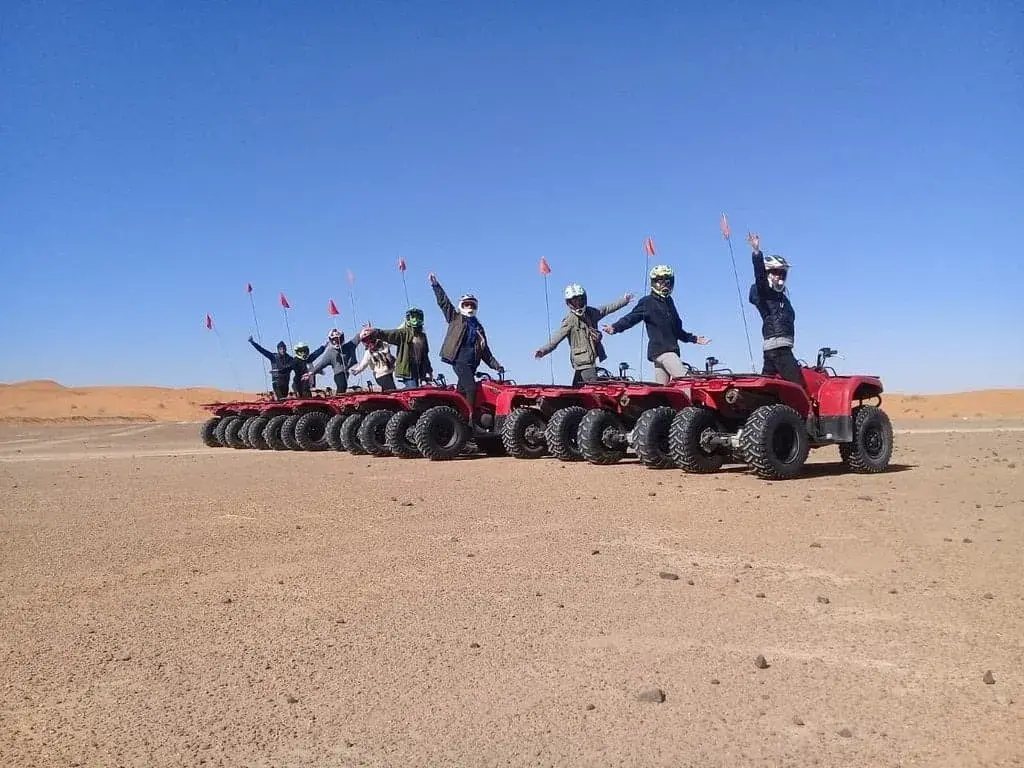 Source: uniquedeserttour.com
The dunes of Erfoud are a great place to ride a quad bike. The scenery is breathtaking and a good way to get your heart pumping!
Morocco Is So Much More Than Just Its Cities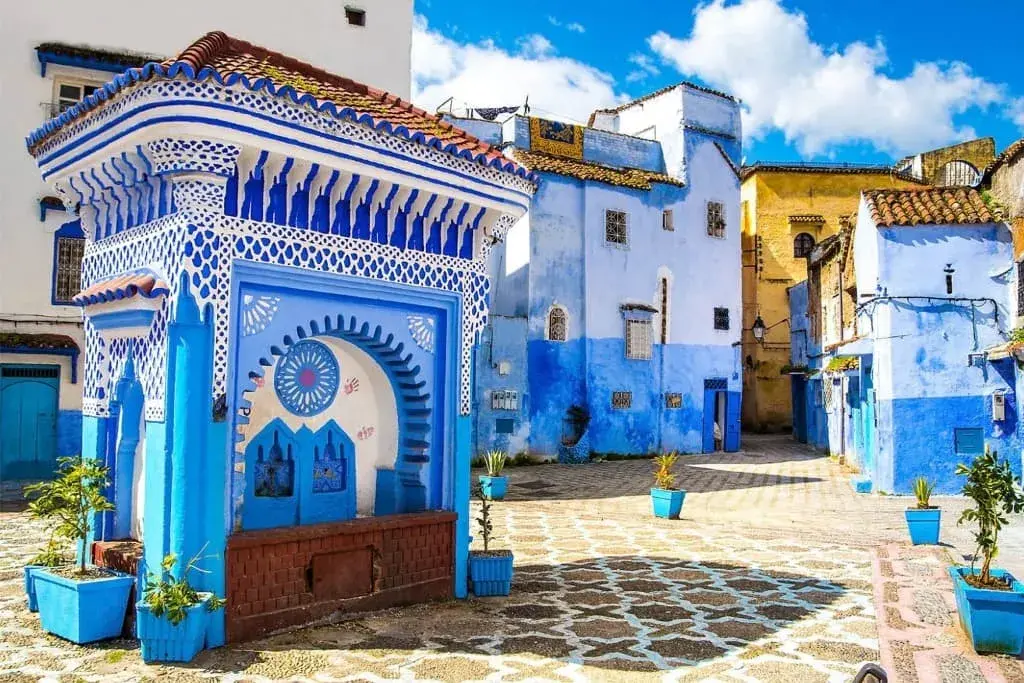 Source: wantsee.world
When people think of Morocco, they often picture it as a country with lots of cities and bustling markets. While this is true, there's so much more to discover! Morocco has an extremely rich history that dates back thousands of years, and it's filled with beautiful landscapes and architecture that showcase its diverse culture.
There are tons of things you can do outside the cities, whether hiking through mountains or visiting historical sites such as Roman ruins or ancient mosques (formally known as "mosques"). Morocco might be right up your alley if you're interested in seeing different types of architecture while experiencing something new every day on your trip!
Essaouira Coastline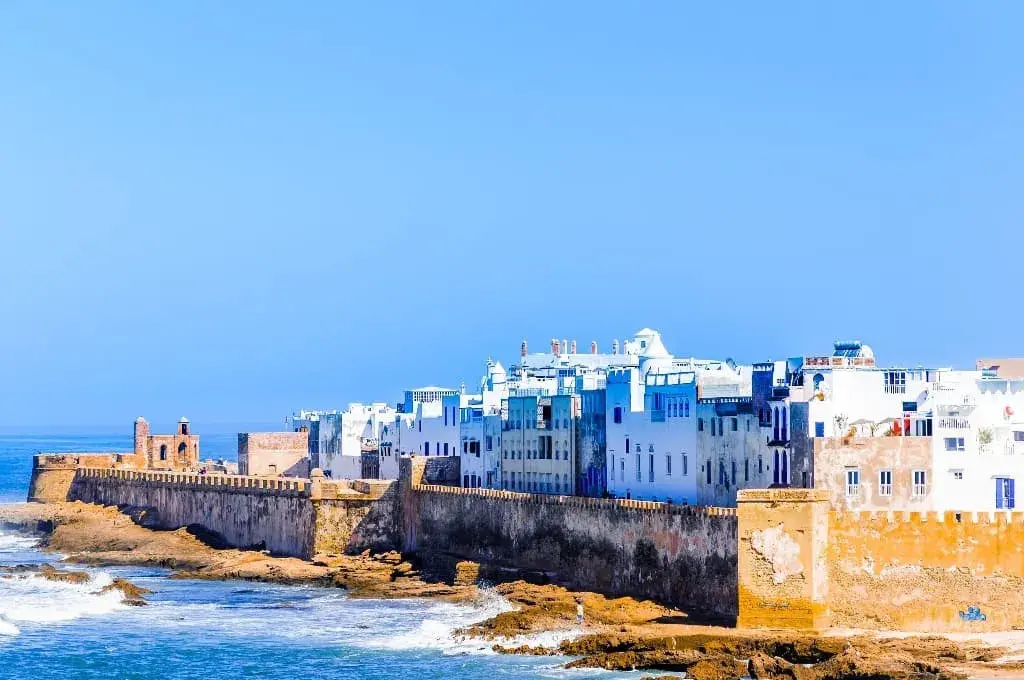 Source: stripes.com
Essaouira is a popular holiday destination, with its long beachfront and many hotels and restaurants. It's also well known for its surfing, windsurfing, and kitesurfing scene. The town has been nicknamed "the windy city" because it sits on the Atlantic coast where strong winds blow from the north or south depending on the season – perfect conditions for surfing!
If you're visiting Morocco during summertime (June – August), make sure to take advantage of these conditions by taking a trip down south, where many beaches offer lessons in all three sports mentioned above, as well as accommodations nearby so you can spend your entire day enjoying yourself without having to worry about traveling back home afterward.
Casablanca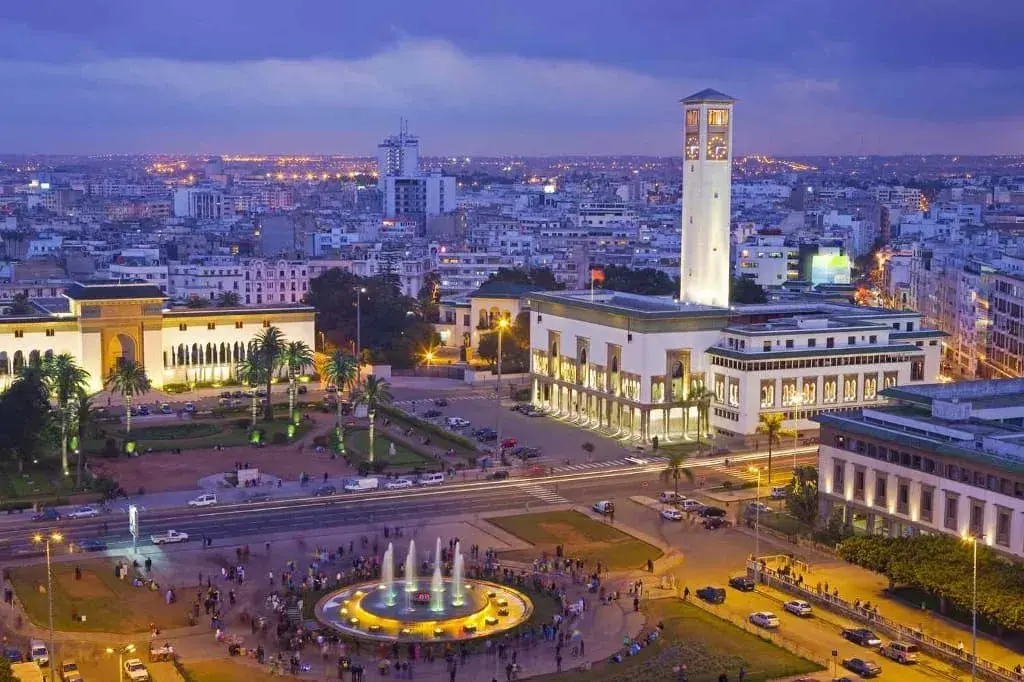 Source: tripsavvy.com
Casablanca is the largest city in Morocco, with a population of 3.5 million and an area of more than 3200 square kilometers. It was founded by Berber fishermen around 1030 AD as an outpost for their trade with Europeans, who brought goods like sugar cane and cotton to Morocco from the New World. Casablanca became known for its modern architecture after being chosen as the site for Hassan II Mosque–one of Africa's largest mosques–which opened in 1993. The city also has several beaches along its coastline, including Playa del Sol Beach near Port Bouregreg Marina (pictured above).
Atlas Mountains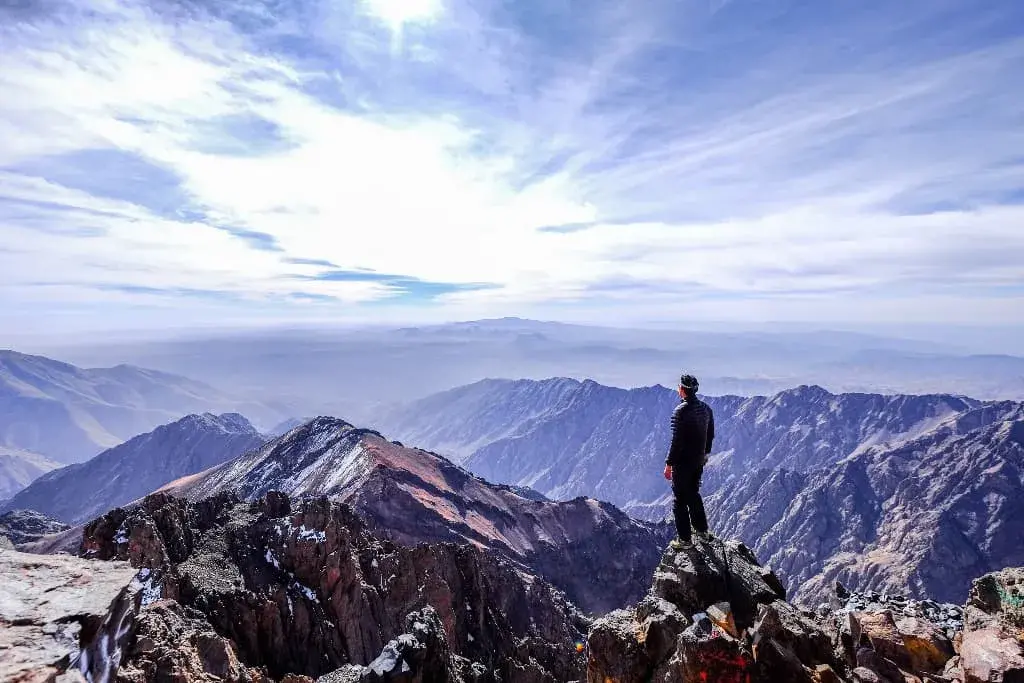 Source: squarespace-cdn.com
The Atlas Mountains are the highest mountain range in Morocco. They are located in the northern part of the country, on the border with Algeria. The Atlas Mountains are a popular destination for hikers and trekkers who come to explore their beauty and natural environment.
Finding a tour group to travel to Morocco is easier than you think, even if it's your first time, despite the country's somewhat off-putting war on terrorism. Just remember to do your research beforehand, especially for those places that are more popular among tourists, so that you can save time and money figuring out what you should be doing along the way. And remember to sign up with Limitless Nomad before you go!