More than thinking about the trip to Vegas, are you caught up thinking about "what to wear in Vegas?"
Las Vegas is undoubtedly the most popular party destination, the lavish casinos are, of course, one of the reasons it is so well-known. Vegas attracts millions of gambling tourists every year because it is one of the few states in America where gambling is permitted. It's easy to see why people enjoy it all year-round, with its brilliant lights, around-the-clock entertainment, and never-ending party atmosphere. You have no excuse not to pick up some stylish outfits for every type of event Vegas offers.
So, if you are all set with booking your plane tickets, reserved your hotel room, and booked on the list of events to attend, this article is an excellent way to end the planning, helping you with your Vegas outfits.
1. Glamorous Pool Party Outfit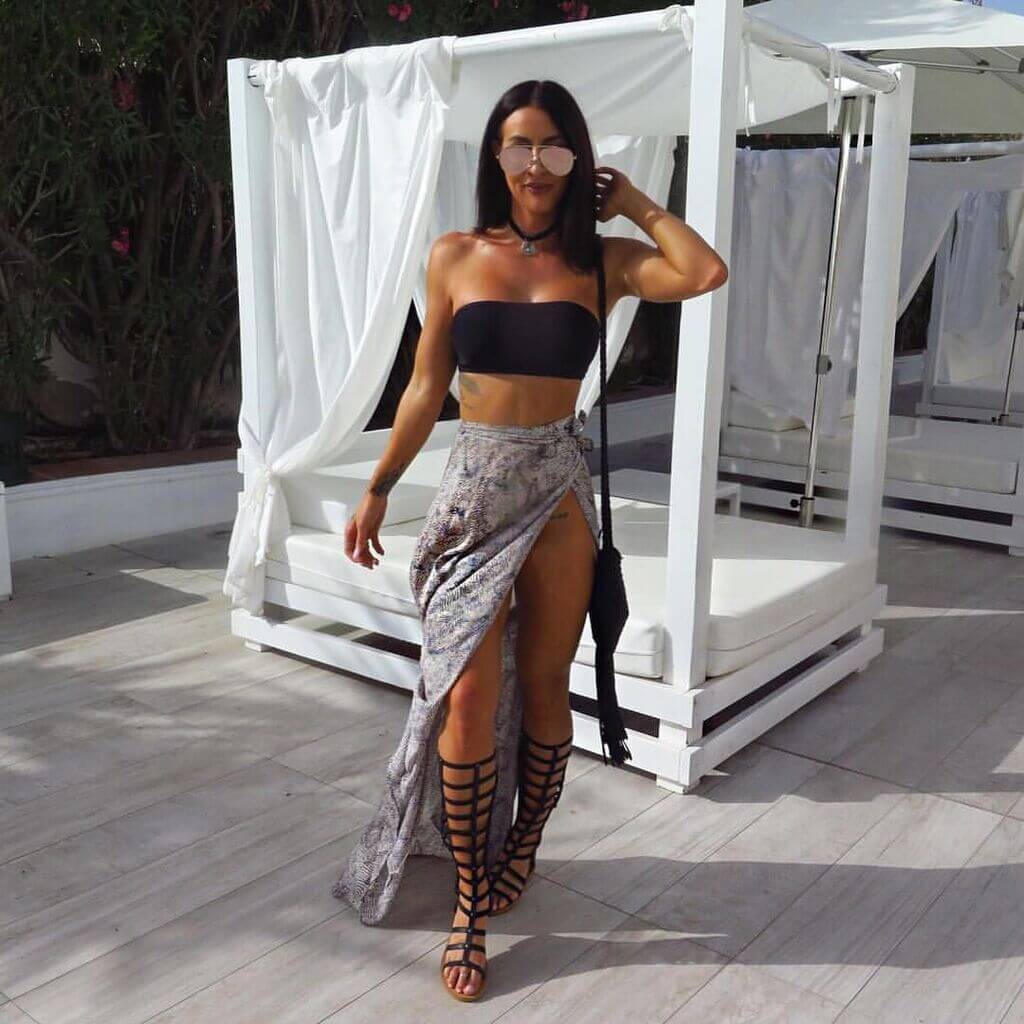 Source: pinimg.com
Of course, the Vegas pool party is not even close to any regular party, so why stick to basics? Go for a bold color, as you'll be able to easily make a statement, you may go crazy with color.
Pool parties are some of the biggest events in Vegas, so you want to make sure you feel amazing in your pool party outfit. When you start with a bikini or one-piece that fits perfectly and is comfortable for you, the rest of the outfit can easily be glammed up.
With the right swimwear, It's now time to top it up by adding fun summer-y accessories like hip chains to your lower half, while the upper half can be simple and classy. Although wearing a lot of makeup may be uncomfortable in a pool, this is an excellent opportunity to test out a fresh eye look instead. Make a statement with vibrant shadows and eyeliner.
2. What to wear in Vegas Daytime? Breezy Summer Outfits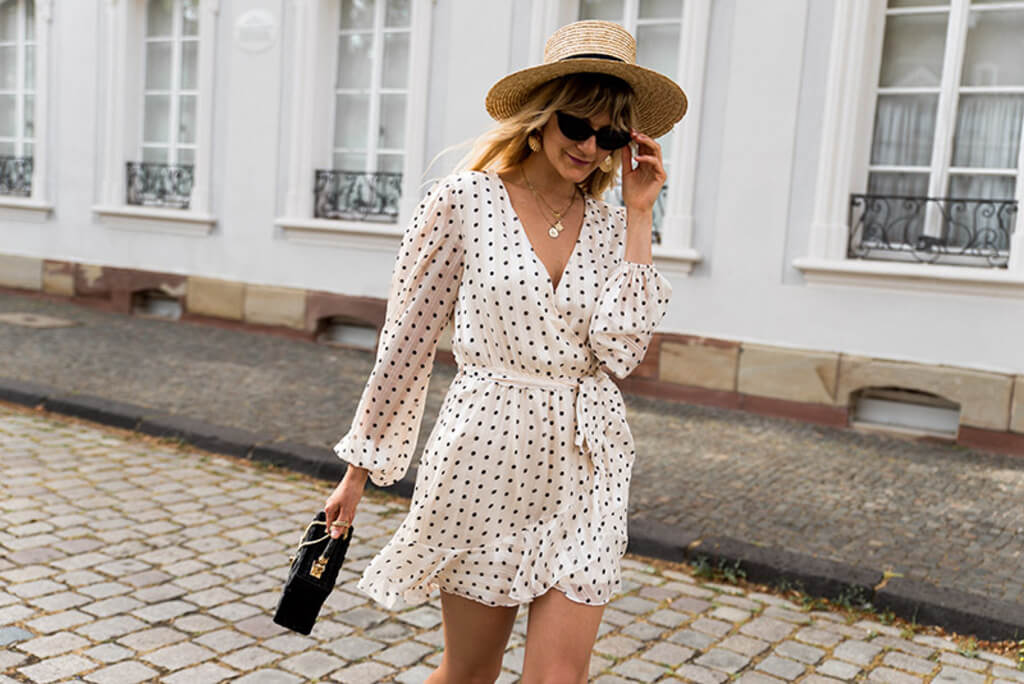 Source: blogspot.com
In the summer, Las Vegas is one hot place! and we're not only talking about parties but the weather too. Summer days in Vegas are now commonly referred to as "dry hot," which is probably more bearable than humid hot days. This gives you the perfect opportunity to style airy summer dresses and rompers. If short dresses aren't your thing and you are wondering what to wear in Vegas daytime, opt for a longer and stylish option like a maxi skirt.
A maxi skirt may easily be dressed up with a white linen tee, a summer cap, and wedge shoes for stunning Vegas outfits. You won't have to worry about sweating your bottom half because it's breezy and flowy.
3. The Showstopper Outfit for Clubbing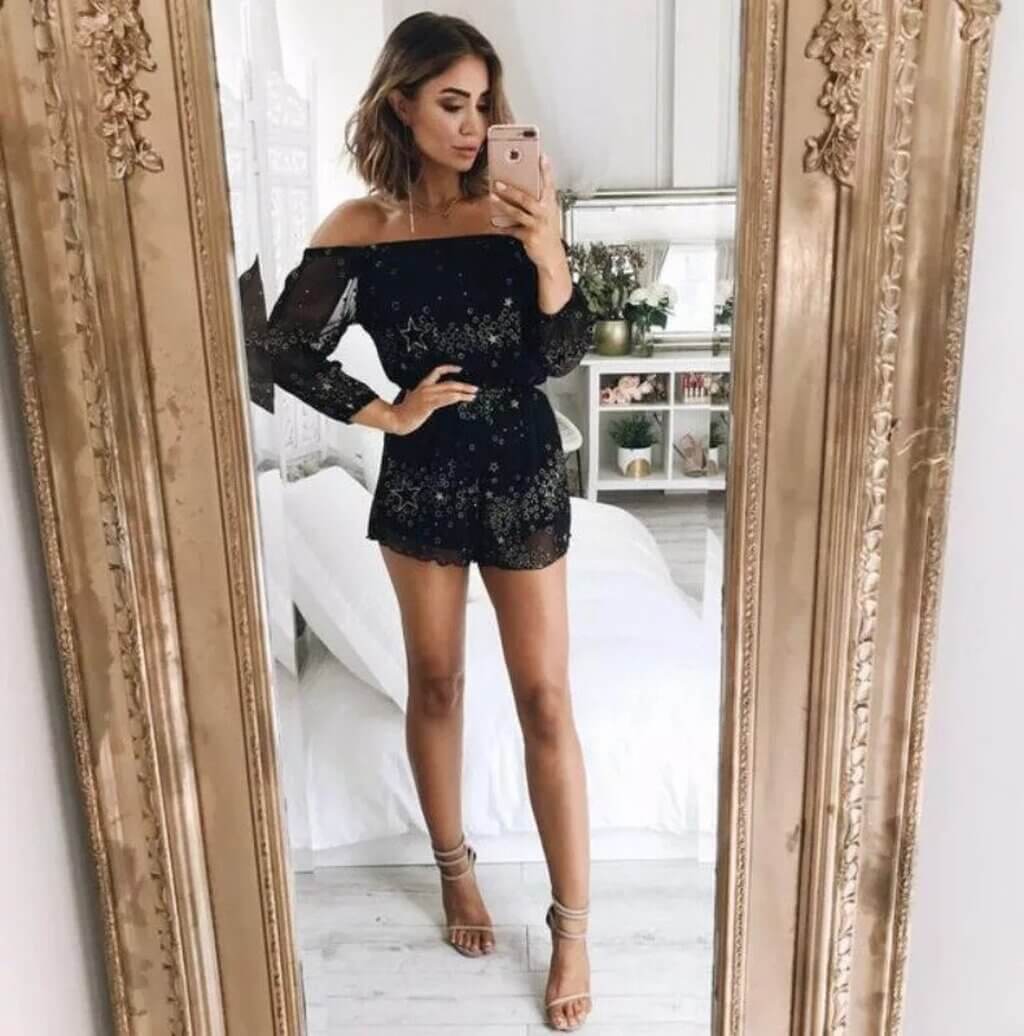 Source: clair.ro
There's no way you come to Las Vegas and not go clubbing. And there is no shortage of places for fun clubbing experiences. When you see these clubs— you too must look fabulous! So, leave your basic tank tops, T-shirts, flip flops, and sweaters somewhere else. A lace bodysuit and fitted bodycon skirt are always a good choice for a smooth transition from fine dining to clubbing.
If you are feeling extra glam-y, you can always add on a blazer for a decent look, especially if your location is chilly. High heels are essential, when in Vegas, wear glistering high heels and you're ready to go to the party right away.
4. What to wear in Vegas: The Casual "Go-To" Outfit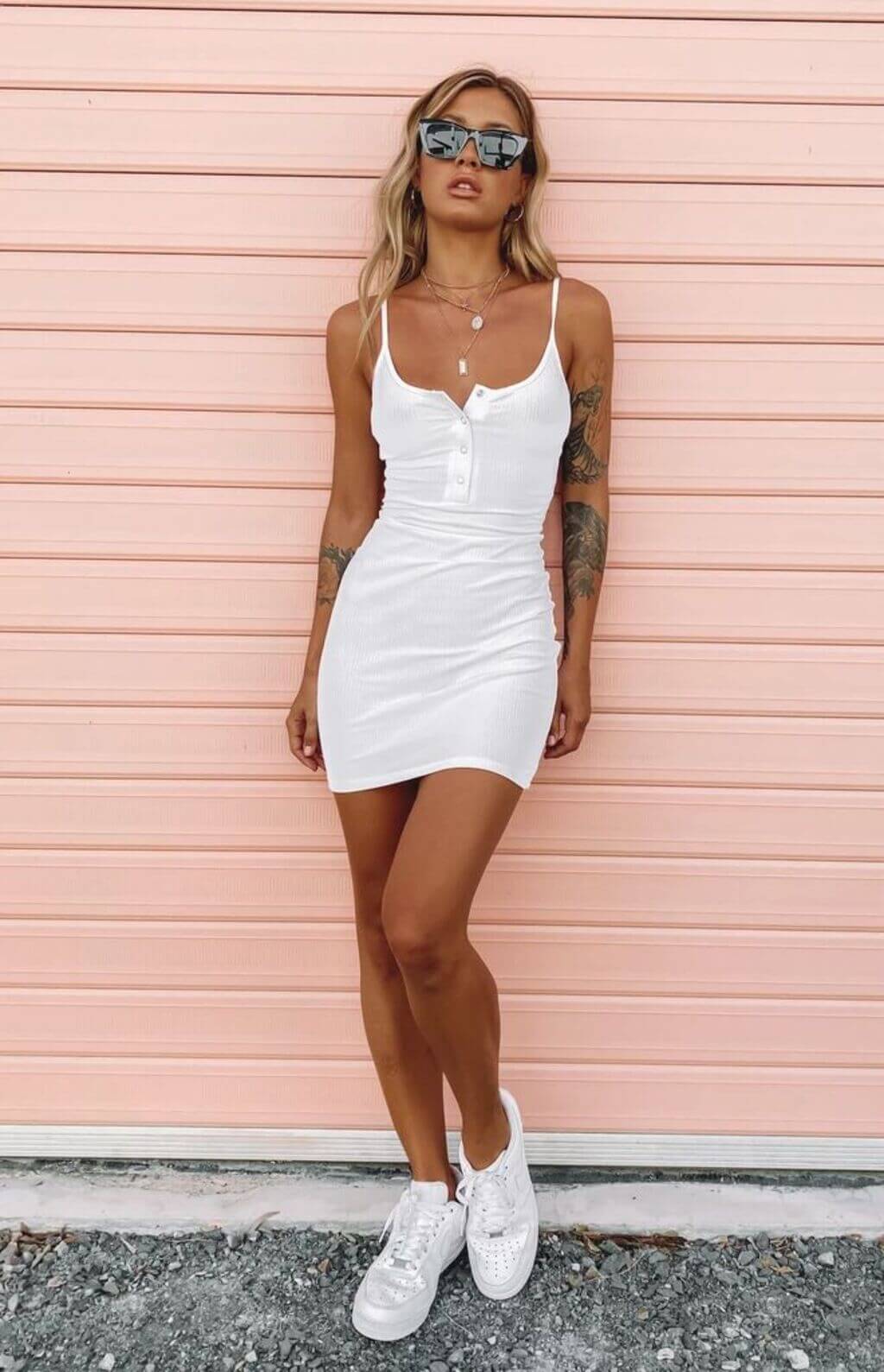 Source: pinimg.com
Along with all the party dresses, don't forget to carry some casual clothes to stroll through the famous attractions like The Fountains of Bellagio, The Mirage Volcano, and Mandalay Bay Shark Reef. Cute shimmery T-shirts and jeans can be great for daily activities, but you'll want something a little more casual for things like hiking and swimming. A tank top is not only comfy, but it is also ideal for the hot weather in Vegas. A crop top and a pair of shorts are also an alternative for daytime wear if you want to go bold.
For the footwear, white slip-on sneakers are the ideal travel companions and should be included in everyone's luggage. They're light and versatile, going with everything from t-shirts to crop tops to dresses. To compose everything, pair it up with sunglasses and handy sling bags.
5. Go Glam for Outfits for Las Vegas Casino Night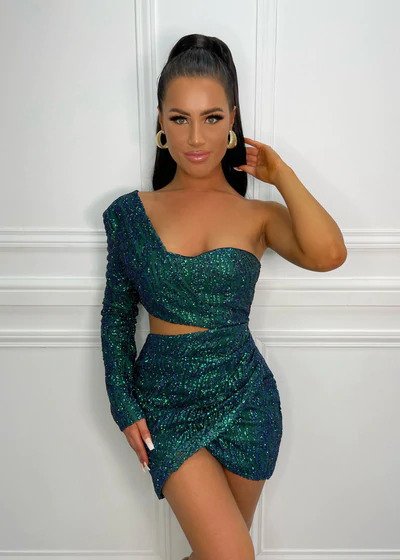 Source: shopify.com
Choose a sequin dress for the casino night to make a striking statement. Although many people think sequins are off-limits because the glitter can be more exaggerated. But, come on, it's Vegas, and this is the time when you don't want to hold back. It's time for you to come out of your comfort zone and spread a dash of sparkle all around. If you wish to go a little extra, wear something really special and gorgeous, such as a long, sequined gown with matching heels and jewels.
Give the classic casino dress a modern twist, and layer it with a blazer to keep warm while also looking stylish. Or you want to tone it down a little go for an off-shoulder top with a low V neck to highlight your shoulder line, giving you an edge
6. What to wear in Vegas: The Brunch Outfit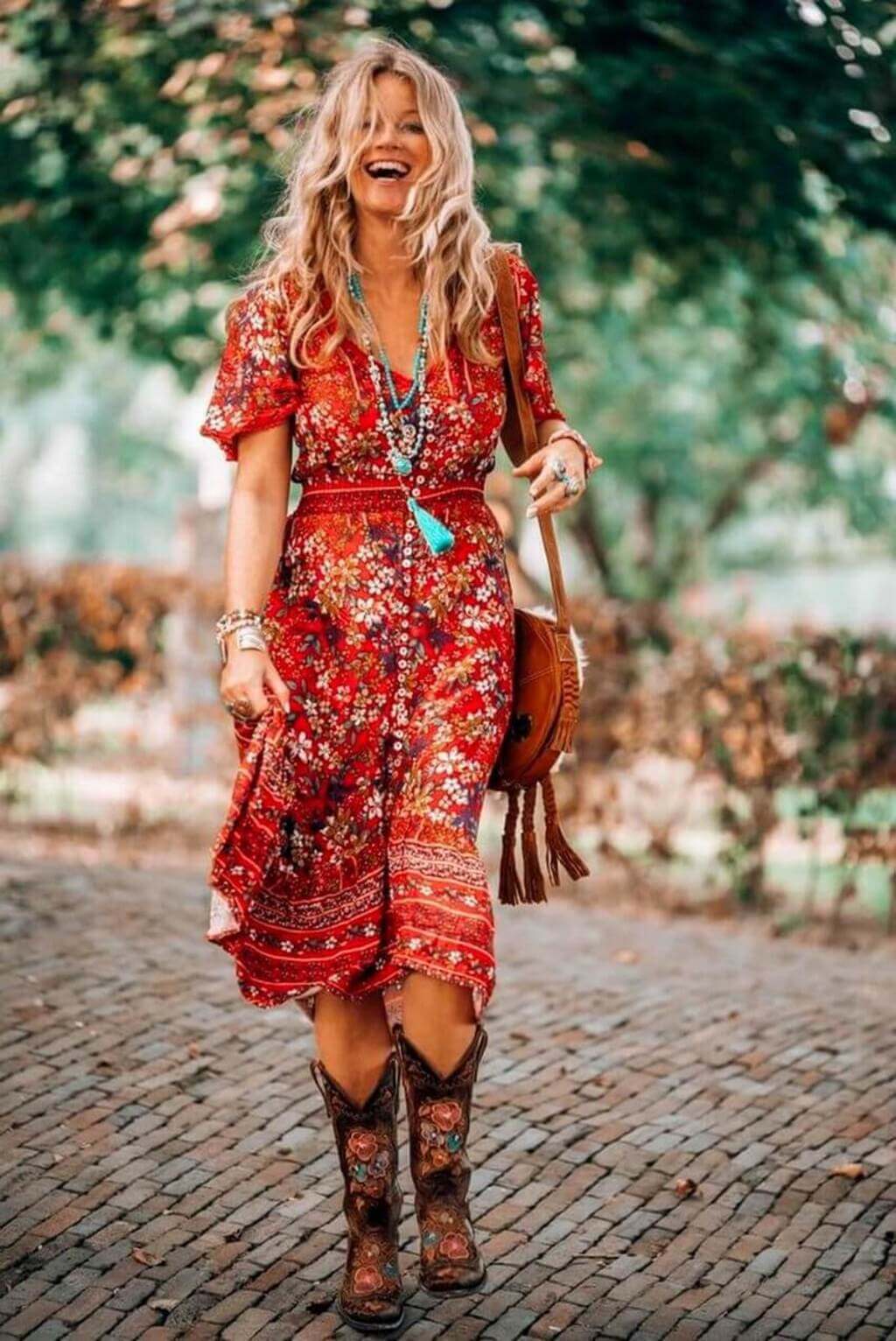 Source: livingstyleideas.com
If you think the bohemian aesthetic has no place in Vegas, think again.
You can easily create a look with signature designs and still appear ready for a daytime picture party with multiple interpretations of boho-inspired dresses.
Most significantly, strappy heels are a must-have for completing the Boho chic look. Apart from bohemian, you may go for sun-dresses in neutral tones and plain hues that are a fun way to look put together and cute. Floral prints can easily become a focal point in dresses.
You may go for a minimalist appearance by layering delicate necklaces and finishing with an elaborate bracelet, the choice is yours whether you want to grunge up your outfit or embrace the tropical atmosphere with beaded floral earrings.
7. What to Wear in Vegas: The Fancy Dinner Outfit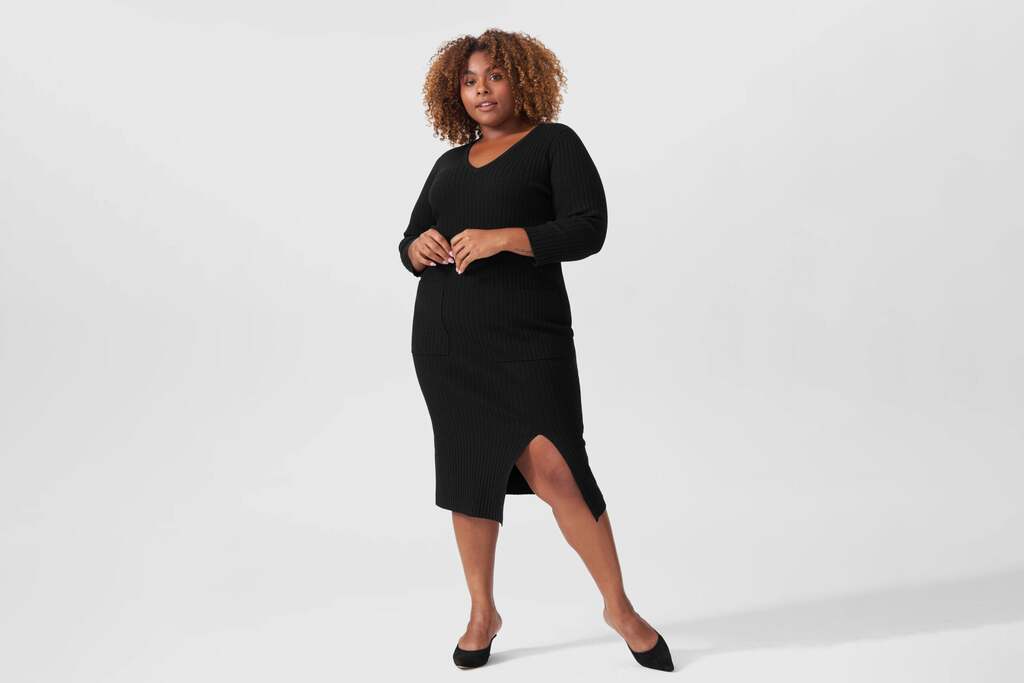 Source: thewirecutter.com
Las Vegas is home to some of the world's most opulent restaurants. Many of these restaurants are chic, so you'll want to look your best. A good rule of thumb for any fancy vacation or travel is to bring your little black dress with you, with this you have a go-to outfit for several events. A black dress can be worn in a variety of ways. Simply play around with colors via accessories, shoes, and makeup to create a whole new appeal. Depending on what you'll be doing, you can change up your shoes and accessories.
For example, a formal dinner might require you to wear closed-toe heels, while you have a myriad of choices for an informal dinner, from wedges, stilettoes, and whatnot. You can wear your hair in any manner you like with your pretty little black dress, on that note, just keep hairpins and ties on hand as it usually gets hot in Vegas.
8. Outfit for "Serious" Days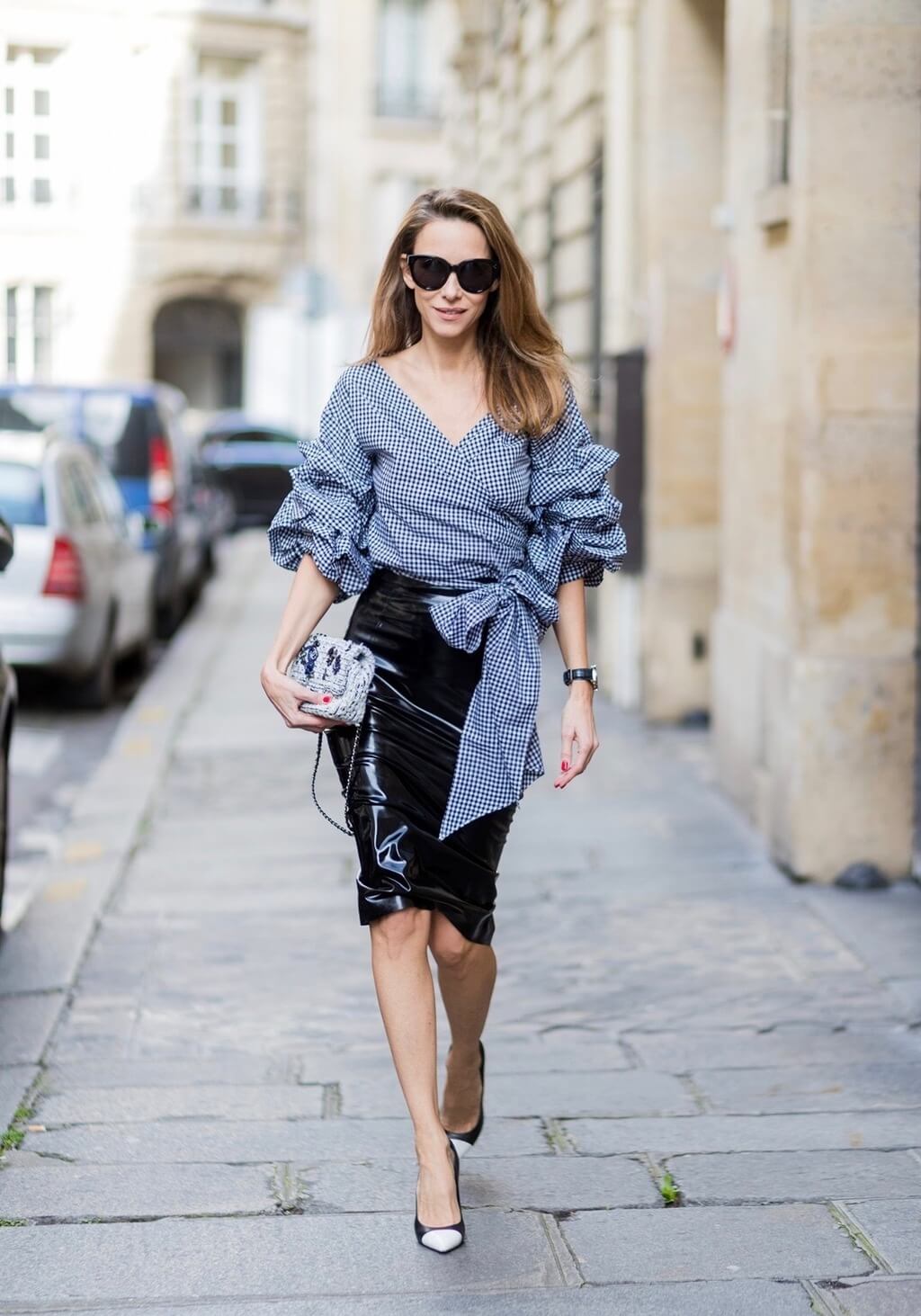 Source: alexandralapp.com
It is not uncommon that you may find yourself in Las Vegas for work as a result of the numerous conferences and events held there. But who says you can't glam up on business days? Pencil skirts have long been a standard in the corporate and professional worlds. Designers have recently come up with ways to glam up the structured skirt to make it more casual and party-friendly.
Pack business apparel like these skirts that exudes professionalism while also allowing you to remain adaptable. Don't be restricted to the color of the skirt, get the most out of your favorite skirt. Also, don't forget your coats and blazers to look like the "boss-girl"
9. What to Wear in Vegas: The "oh-so-fit" Outfit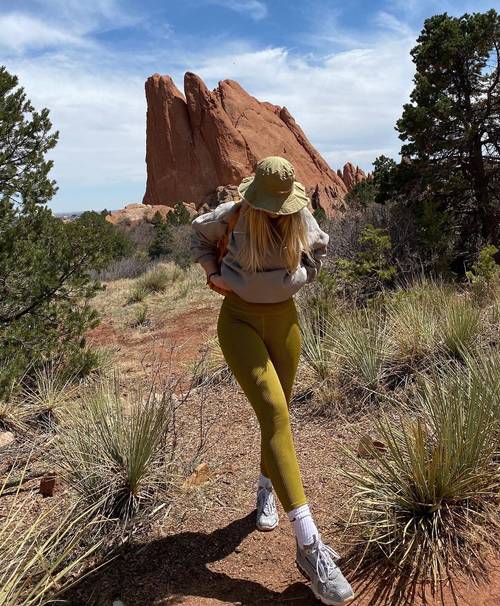 Source: cliqueinc.com
Along with thrilling clubbing and casino night experience, Vegas also offers a stunning hiking experience. Just outside of the city core, you can take a trip to Red Rock Canyon National Park to hike, sightsee, and take in some breathtaking scenery. Here you can't resist Instagram photos, for that perfect Insta click, you also need that perfect outfit. What's better than the right cropped tank that is comfy enough to move-in will make your cute hiking outfit complete. Or if you're looking for something more stylish dress up in a charming, coordinated ensemble.
Choose a pair of workout leggings and a crop top with a fun print, that gives Vegas vibes such as palm leaves. Then, throw on a stylish jacket and some comfortable shoes. Don't be afraid to experiment with accessories and jewelry. Remember to wear a hat to protect your face from the sun's rays and tall socks to keep ticks off your ankles.
10. What to Wear in Vegas for a Girls Trip: A Playsuit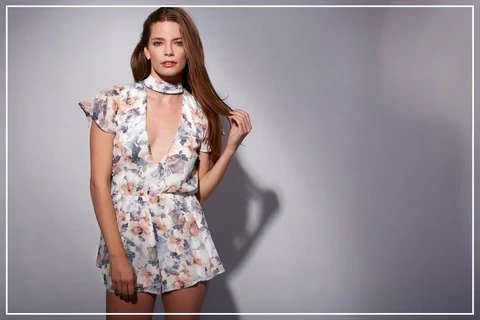 Source: shopify.com
Vegas is the ideal location for an amazing event with your girlies, such as a bachelorette party or a ladies day out. Playsuits are exactly what they sound like— all play and no work, they're likely to be strappy and quirky. They appear to be the ideal daytime costume, but with the correct color may transform them into a midnight look in Vegas like a playsuit in a dark color with bold designs.
It's super comfortable and gives more mobility than a skirt or dress can provide. Jumpsuits provide extra coverage for your legs and, when worn with excellent heels, can make them appear longer.
11. Chilling by the Pool Outfit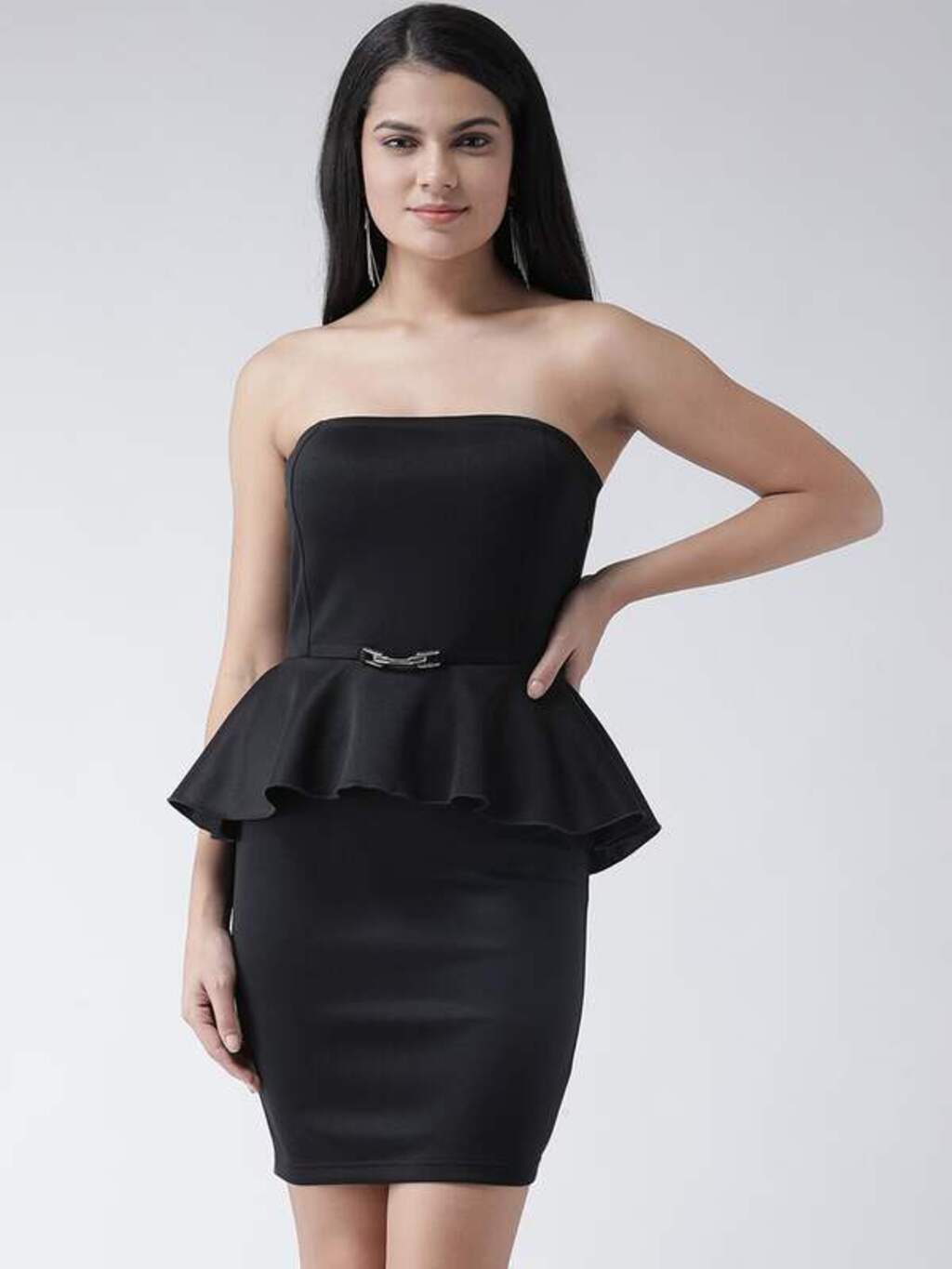 Source: myntassets.com
You can skip the pool but you can't skip the pool party by chilling pretty by the pool, with a drink in hand. A peplum dress will look feminine while giving a playful pool vibe. Instead of getting something that is too big or too little, be sure you acquire your exact size to highlight the waist and the curves. If your peplum dress is more formal than party-like, go for pointed heels.
Also Read: Top 9 Beautiful Warm Places to Visit in Winter in USA!
Ready to Choose your Outfit?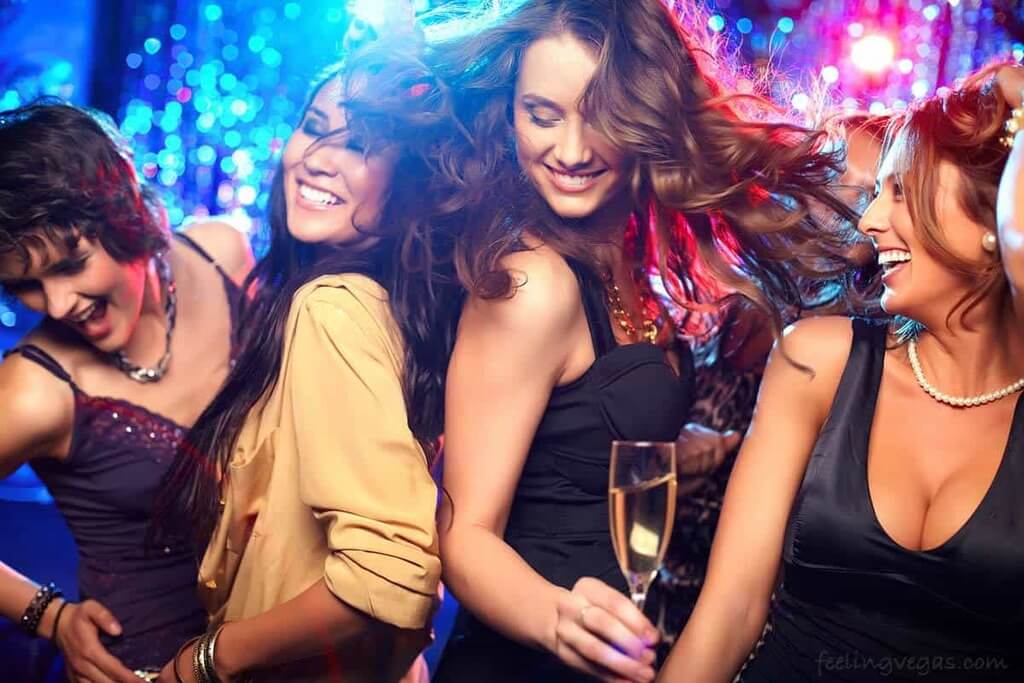 Source: feelingvegas.com
Being in Vegas, of course, is the ideal occasion to step outside your comfort zone and do something a little glitzier than usual. The majority of people will be dressed up, so you'll blend right in if you wear a fantastic outfit. It's because individuals travel to Vegas to be free of their inhibitions and express themselves fully with their outfits.

1. How Can I Avoid Overpacking for My Vegas Trip?
It's best to make a list of the activities you'll be doing throughout the trip before you commit to taking anything. Plan out each day's clothing and try to keep re-wearable and reused goods. For instance, a pretty little black dress that may be worn during the day with sandals can be dressed up for a night out by adding lipstick and attractive jewelry. You may travel substantially less by carrying versatile clothing items.
2. What to Wear to a Vegas Club?
You'll undoubtedly want to look your best and wear your favorite clothing to a Vegas club. However, you should be aware that dress standards do exist in Vegas, and if you are not dressed adequately, the entries are denied. Women can often dress however they want, but evening clothing has to be appropriate like a nice bodycon dress with heels.
The clothing code for guys is more defined. Denim, loose pants, hats, T-shirts, jerseys, and sneakers are prohibited in several nightclubs. If you know which vegas club you want to visit, make sure you have dressed adequately ahead of time.
3. How to Pack According to Seasons?
Summers in Las Vegas are extremely hot, with typical highs exceeding 100 degrees Fahrenheit (39 degrees Celsius). The evenings are a little cooler, with lows in the mid-70s Fahrenheit (23 degrees Celsius). Shorts, cotton skirts, and Tank tops are all excellent choices for comfortable, breathable clothing. Keep lighter Jeans in mind as other heavier fabrics can be uncomfortable in the desert heat.
For winter in Vegas, It can get cold throughout the winter, especially at night. Low temperatures as low as 30 degrees Fahrenheit (minus 1 degree Celsius) will necessitate the use of a thick jacket and sweaters during this time.

4. What to Wear at Casinos in Vegas?
The majority of Las Vegas casinos have no formal dress codes.
Suits, formal jeans or dress pants, button-down shirts, dress shoes, blazers, and other sorts of formal apparel are appropriate for men. Women can opt for an evening gown, cocktail dress, or cocktail dress with high heels or evening shoes. It's usually preferable to be overdressed than underdressed when visiting a casino in Vegas. What to dress in Vegas outfits, varies depending on the casino and the time of day.
During the day, the dress code at casinos is a little more relaxed. In the evening, though, the dress code gets more tight and formal, especially if you're in an area frequented by celebrities.
For more updates on the tourism industry, visit Travelila.