Costco Gas Hours: What Is Costco Gas's Opening & Closing Time?
If you're looking for a low-cost gas station, Costco Gas is one of the best alternatives. Costco is well-known for its incredible mass pricing, low gas prices, and high-quality fuel. Costco does not operate its gas stations around-the-clock since they generate very little (or no) revenue from them. Costco Gas hours vary based on area, location, and season.
Although most Costco Gas sites open at 6 a.m. and shut at 9 p.m. daily. On weekends, certain locations may open a little later. You may use the store locating tool and tap on the gas pump icon for your selected area to find out when a certain Costco Gas outlet opens or closes.
You will learn more about the precise Costco gas hours in this post, saving you the trouble of standing in line.
About the Company: Costco Gas
Source: amazonaws.com
Costco is a prominent American wholesale company established in the United States. It is a multinational American corporation that operates primarily through chain membership. After Walmart, Costco is the world's second-largest wholesale corporation. Costco employs highly experienced personnel to deliver the best possible fuelling experience. Costco has gas outlets around the country. They are available in all major and minor cities, including Las Vegas, Kansas, New York, and Boston.
Costco Gas Station Hours in 2023:
1. Best Time to Visit Costco Gas:
Source: theepochtimes.com
The queues at Costco may occasionally grow rather long, which is one of the most recognized problems with petrol purchases there. That's why it's best to arrange your excursions to the gas station when other shoppers are likely to be elsewhere. The ideal time to acquire petrol at Costco is between 10 a.m. and 12. The weekends are often the busiest at the gas station, so make sure to go during the week.
2. Holiday Hours at Costco Gas:
Source: silive.com
Most Costco Gas stores are open from 6:00 a.m. until 9:00 p.m. on days when there are no public holidays, like New Year's Day, Easter Sunday, Christmas Day, or Thanksgiving Day. It is open on various holidays, however, the hours alter significantly from those of a typical day. In addition, they are closed on various national holidays. We have listed down a list of holidays during which the Costco gas stations are closed.
| | | |
| --- | --- | --- |
| Date | Holiday | Status |
| January 1 | New Years Day | Closed |
| January 17 | Martin Luther King Day | Open |
| February 21 | President's Day | Open |
| April 15 | Good Friday | Open |
| April 17 | Easter Sunday | Closed |
| May 30 | Memorial Day | Closed |
| July 4 | Independence Day | Closed |
| September 5 | Labour Day | Closed |
| October 10 | Columbus Day | Open |
| November 11 | Veteran's day | Open |
| November 24 | Thanksgiving Day | Closed |
| November 25 | Black Friday | Open |
| December 24 | Christmas Eve | Open |
| December 25 | Christmas Day | Closed |
3. Costco Gas After-Hours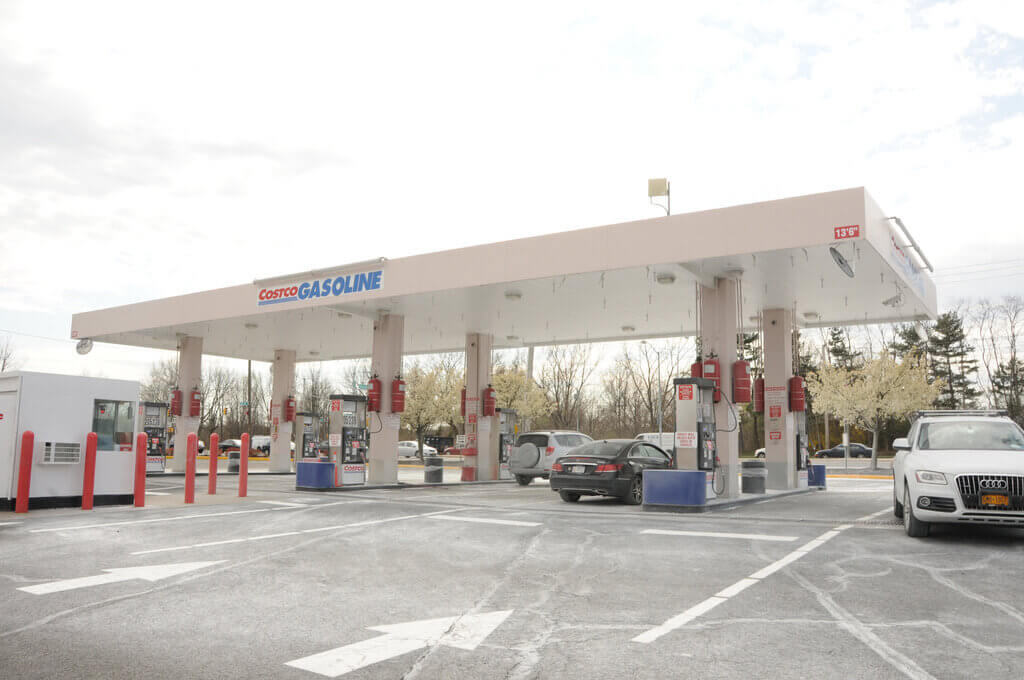 Source: forbes.com
When there are Costco Warehouses nearby, most Costco Gas stations stay open later, allowing customers to fill up even after the store has closed. Users, on the other hand, are unable to pump gasoline after the gas station has closed.
How to Track Costco Gas Station Hours?
Source: aim.org
Costco offers a gas locator tool. You may use this tool to locate a Costco Gas Station near you by entering your city name or Pin code. The program will provide you with details like the nearby fuel stations and their timings. You may also get such information on the Official website. You may also download their official app for Android and Apple devices. It will assist you in comprehending the official software.
Pros and Cons of Costco Gas: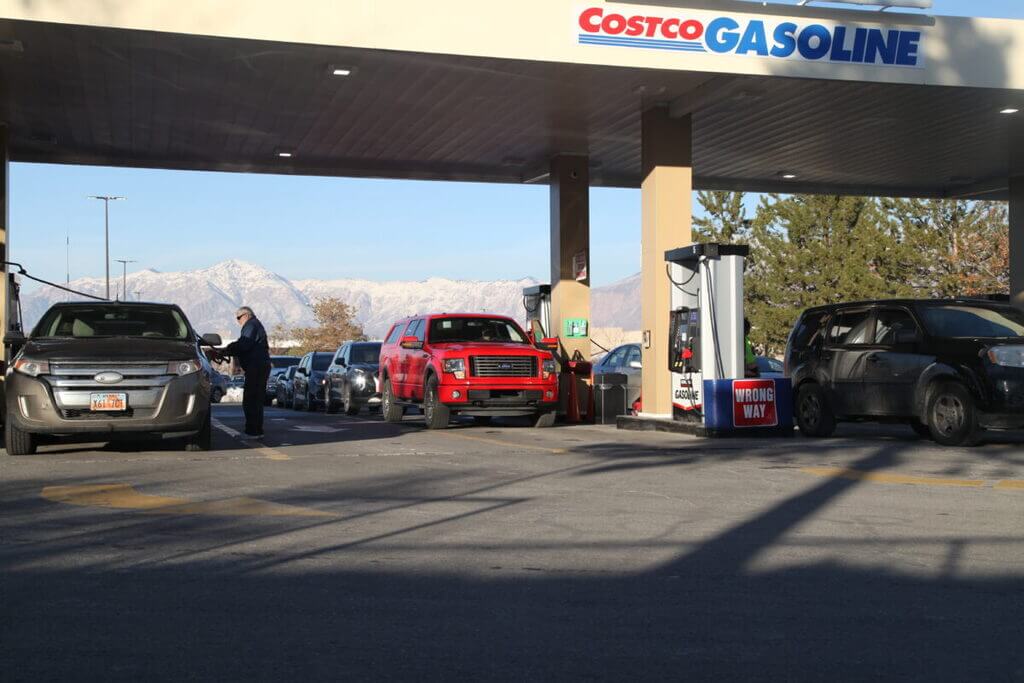 Source: imgur.com
Pros:
The Oil Price Information Service conducted a survey and discovered that Costco regularly has lower gas prices than its rivals.

Members who hold the Costco Anywhere Visa by Citi credit card have an additional incentive to buy petrol. They earn 4% cash back on qualified petrol expenditures, including Costco purchases.

Costco's gas is often inexpensive yet of high quality. Kirkland Signature gasoline meets High-quality standards, which implies it has deposit control chemicals to

keep your car engine healthy and efficient

.
Cons:
Customers are not allowed to pay by cash. Gas at Costco must be purchased using a credit card. Costco accepts Visa, MasterCard, and other PIN-based debit card pin-based debit cards. The company also issued a Costco Shop Card.

Fuel purchases at Costco fuel stations require a Costco membership or a Costco Shop Card.

Typically, there will be longer lines at Costco gas stations. The primary reason for this is that all Costco locations are self-service.
Also Read: Update Your Holiday Experience By Exploring Some Unknown Places In The World
Final Thoughts:
If you drive for Uber or Lyft, you probably fill up your gas tank frequently, so a Costco membership is definitely worth it. You now know the Costco gas hours, how to pay using their system, and the advantages and disadvantages of purchasing fuel at Costco.
FAQs
1. What Time of Day Is Ideal to Purchase Gas at Costco on Weekends?
On weekends, you should expect to wait in line to fill up your gas tank at Costco. This is why buying petrol at Costco on weekdays between 10 and 11 a.m. is the very ideal time to do it.
2. What Kinds of Gas Does Costco Sell?
They sell standard unleaded (usually 87 octanes) as well as Premium unleaded (typically 91 octanes). Diesel fuel is also accessible in some areas. The Octane requirement varies greatly by state. Costco purchases gas from major refineries and distributes it to each location.
3. When Is the Best Time of Day and Week to Buy Gasoline?
Costco often has a long queue of automobiles waiting to buy gas. As a result, it's best to plan your trip during off-peak times, such as early afternoons in the middle of the week.
4. Is Costco Gas Available on Sunday?
Costco Gas is open on Sunday, although the hours may change.
5. Why Is Costco Gas So Economical?
Their pricing is significantly cheaper than the market price. They provide substantial discounts in the expectation that people would fill up. It accounts for 10% of the company's income from gasoline sales. Costco's official website does not display its gas costs.
For more updates on the tourism industry, visit Travelila.