10+ Best Things To Do In York – An Ultimate Guide
Planning a trip to york? Thinking about what are the things to do in York? Well, whether you are going to York for a honeymoon, a family trip, or a solo trip. This beautiful place has so much to offer. York is a charming city tucked into a corner of the UK. It is undoubtedly one of the most visited places in the UK.
This tiny city has a rich history, having been there since ancient Roman times. There is an endless list of Things To Do In York. It acts as a perfect escape from the hustle-bustle of city life. It is a kaleidoscope of entertainment; from the colorful streets, historical attractions, vibrant pubs, cafes, and annual festivals, there is never a dull moment in York.
And how can you forget the Harry Potter movie's few locations? So, are you excited to visit York and feel like being in a potter movie or learning about its rich history? Below is the list of the best things to do in York, have a look.
Best Things to Do in York – Complete List
Don't forget to book your hotel at the best location with the perfect view. Once you are settled down in York city, you can plan out your day and cover things to do in York as per your day's route. With this, you'll be able to explore more things without wasting time. Now, let's see what are the few York attractions that pull in thousands of tourists every year.
Clifford's Tower
Source: english-heritage.org.uk
It is one of the most famous names in things to do in the New York City Centre. The tower offers a stunning view of the entire Old York city. The last salvaged piece of York Castle is the majestic Clifford's Tower. Although there isn't much to see within the tower per se, the view from the tip of the building is simply breathtaking. It is perched on a tiny hill overlooking the city.
The tower, which also represented the authority of England's medieval rulers, was first erected by William the Conqueror. It was later destroyed by fire twice, and Henry III restored it in the 13th century.
View this post on Instagram
York Castle Museum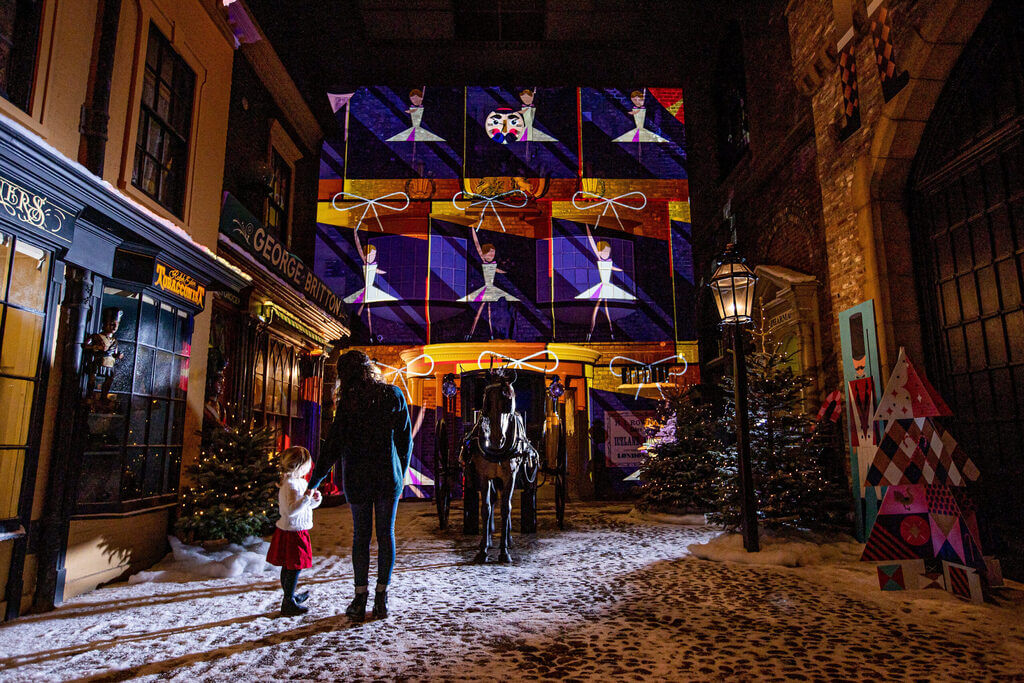 Source: yorkcastlemuseum.org.uk
York Castle Museum harbors hundreds of years of the history of York. It is no wonder why this place comes under the best York Attractions. It is an amalgamation of old and new York, side by side. You get to witness the Jacobean set up on one end of the museum, while the other has an exhibition of 20th-century toys.
It is a site that attracts tourists of all ages since it has something to offer everyone.
View this post on Instagram
York Minster
Source: installation-international.com
The largest medieval cathedral in all of Northern Europe, York Minster is regarded as one of the most magnificent Gothic structures in the entire world. You can't help but gaze and wonder how they managed to complete its construction about 900 years ago. It took more than 250 years to complete the structure, and the artistry is astounding. Spend some quality time here just reminiscing over old memories.
It is one of the top places tourists visits and therefore has secured a place on the list of Things to do in York.
View this post on Instagram
The Bar Walls
Source: pinimg.com
When discussing the Best Things to do in York, we must mention the legendary Bar Walls. The tall stone walls encircle the city, known as the Bar Walls. They are a terrific project to do with older kids. There are no charges to visit this site.
The walls are not finished. If you have tiny toddlers accompanying you, keep them close as there are stairs to climb, and not all of the walls are gated, which causes a drop to one side. From the walls, you get a perspective of the entire York city and a glimpse at the York Minster that you wouldn't get to see otherwise.
Jorvik Viking Center
Source: jorvikvikingcentre.co.uk
Jorvik is the name the Vikings gave to York. York has more history than just medieval times. During an excavation in the 1970s, archaeologists found evidence of Viking settlements. Later, that site was converted into an exhibition center with the remnants of the 9th-century Viking village on display. The exhibition is interactive and equipped with state of technology to make things appear more engaging. It is one of the top Things to do in York.
If you do not wish to waste time standing in the ticket queue, then make sure to book your tickets online before visiting the center.
View this post on Instagram
The Shambles
Source: tripadvisor.com
One of Europe's best-preserved medieval retail districts is the Shambles. Some homes still retain outdoor wooden shelves, serving as a remembrance of a period when slices of meat were sold from open windows. Unfortunately, all the original shopfronts deteriorated with time, but the properties that remained were enough to give insight into the city's history.
It is one of the most entertaining York Attractions and is visited by history enthusiasts and Potterheads (fans of Harry Potter) the most.
View this post on Instagram
York's Chocolate Story
Source: continuumattractions.com
If there is a place that adults and kids love equally, it is York's chocolate factory; it is also the birthplace of Terry and Rowntree (which now is Nestle). Approximately six million Kit Kats are manufactured in this marvelous city every day, thus making over 1 Billion chocolates every year.
You can go on an interactive trip throughout the professionally guided tour, where you learn about the history of York's chocolate, how it is created, and the best way to enjoy it. If you wish, you can create your chocolate lollipop made from pure white chocolate.
You may purchase the venue's homemade chocolates in the basement store. There is also a cafe that serves York's finest hot chocolate. If you are looking for things to do in York City Centre, this is your answer.
View this post on Instagram
The Museum Gardens
Source: yorkmuseumstrust.org.uk
Visiting the museum garden is fun and will not cost you a single penny. The gardens are a perfect place to explore with your little ones. It is an ideal spot for a picnic on a hot summer day. Pack some sandwiches, lemonade, and your favorite book, and there you have it! A perfect picnic date.
While strolling through the gardens, try to talk with the locals and get a taste of real York. Engaging in a productive conversation with the locals always ranks in the top 10 on our list of things to do in York.
View this post on Instagram
Guided Tours
Source: simpleview-europe.com
There is only so much a tourist can visit and understand about a new place. This is where guided tours act like a knight in shining armor. York organized several guided tours throughout the year. The professional guide will not only take you to the most worthy places but also give you a cheat sheet on how to make the most of York Attractions.
From a historical tour to brewery tours, York has a lot to offer, including an Invisible York tour.
View this post on Instagram
The Invisible York Tour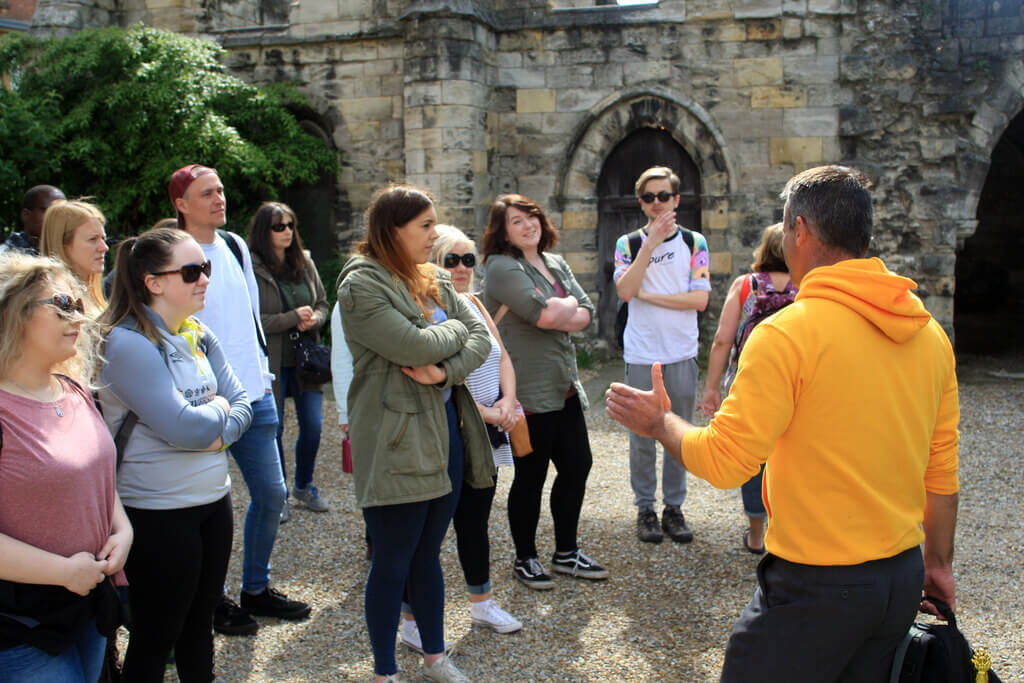 Source: cronista.com
This is a unique tour as it is organized and run by homeless individuals in the city. They put their heart and soul into making this tour an unforgettable experience for the tourists. It is also a great way to look out for other humans and give back to the York community. All the money raised during the tour is used to provide food, shelter, and employment opportunities to the homeless people in York.
View this post on Instagram
York's Brewery Tour
Source: cloudinary.com
This is a popular tour organized by local beer connoisseurs to take visitors on a whirlwind tour to Brew York. All the tourists are offered delicious fresh beer and shown where it is brewed. They also have a monthly subscription policy under which people can get the beer delivered to them.
The brewery tour is informational and entertaining. It is an excellent opportunity to bond with fellow tourists and learns about York's culture simultaneously.
View this post on Instagram
Also Read: 5 Smallest City in the World – Both by Area and Population
York's Ghost Tour
Source: wanderingcrystal.com
To make your heart beat faster. Explore chilling stories of scandal and murder in the shadowy alleys and alleyways, or ride the infamous 'ghost bus' and listen to the spooky driver tell you about the city's most horrific lore. If you're looking for a good scare, York is the spot for you because there are so many different ghost tours available daily.
As the name suggests, it is a tour that takes you to spooky places while narrating the best ghost stories of York. Trust us; hundreds of scary stories have been going around in York for centuries.
While this may not be everyone's cup of tea, people who attend this tour enjoy it to the fullest. It is undoubtedly one of the most exciting things to do in York.
View this post on Instagram
Enjoy Your York Trip!
Traveling is an art. Exploring places like a tourist and enjoying the culture like a native makes all the difference. York is a sight for sore eyes. This quiet and tiny city is a powerhouse of culture and entertainment. Take this article as your guide to exploring the top things to do in York.
For more articles on travel inspiration or itineraries, stay tuned to Travelila.