Singapore is one of the Alpha+ Global Cities that one must take a tour of once in a lifetime. There are many nature-friendly, recreational, and integrated resorts to visit and things to do in Singapore. All attraction places do have many important things to do in Singapore for all age groups. It is a popular island to experience the nightlife, casinos, and marine life.
Singapore is a tourist-friendly place in Southeast Asia. It has modern touristic facilities and amenities. Its coordinates are 1°17′ North and 103°50′ East. Booking a Singapore Malaysia tour is the best to visit the mainland and island places of Singapore. We have listed here the top five attractions and things to do once in your Singapore holiday.
Top 5 Things to do on Singapore Tour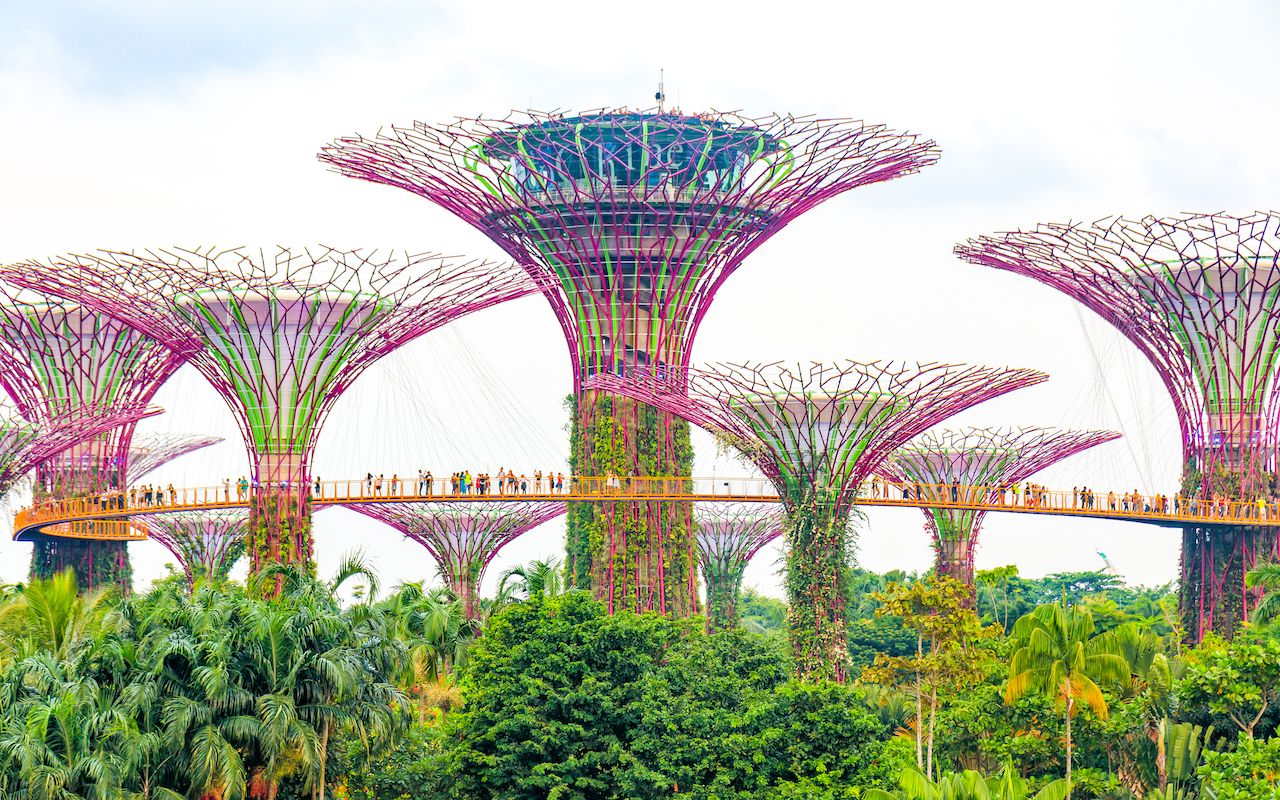 Source: cloudfront.net
This is a nature park attraction, which is near the Marina waterfront of Singapore. An iconic place since the year 2012. This is an exotic garden, which is having the largest greenhouse made of glass. It will take an entire day to explore the 250-acres gardens present in Bay South Garden, Bay East Garden, and Bay Central Garden. They are modern conservatories, which consist of a flower dome and a cloud forest.
It is the best floral attraction to see by all ages of people. It has Super Trees, which you cannot see in any other part of this world. They are the masterpiece work of environmental technologies. Yes, the 18- Super Trees present in Gardens by the bay are spectacular artificial trees. Their height ranges from in-between 82-ft to 160-ft. It has a skywalk and an observatory to see this nature park attraction in 360-degrees.
You must wait until evening to see the spectacular light show happening at the Super Trees. You will feel you are in an alien world with its colorful glittering lights on the artificial trees. If you are coming with your children, you must take them to the Children's Garden. It has kids adventure trails. You must also visit the horticultural-themed gardens here. This exotic garden is open to the public and tourists throughout the year. Entry to these gardens is free to the public and foreign tourists. Yet, there are admission fees to enter the conservatories and the SuperTrees attractions.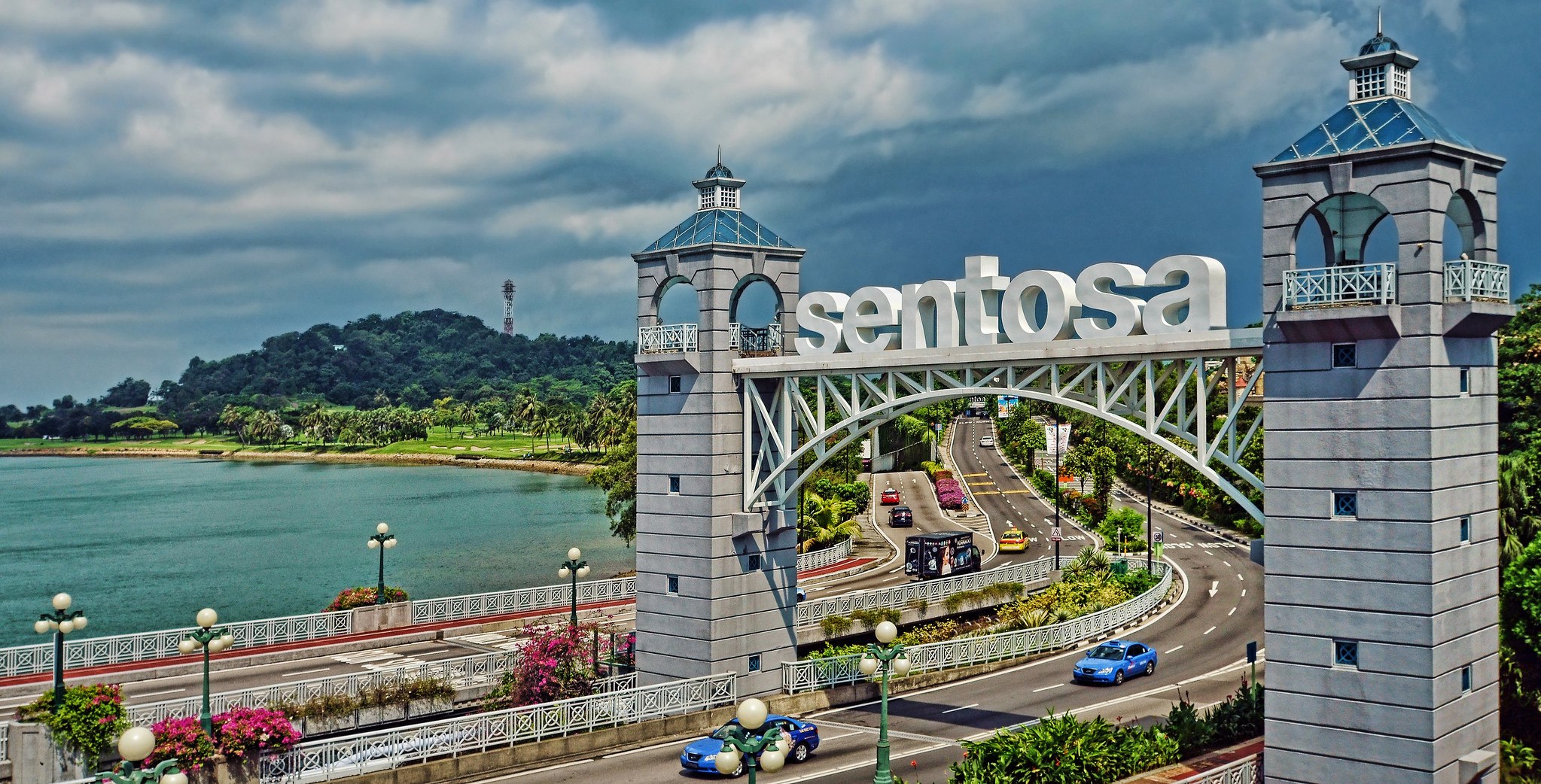 Source: casino.org
This is the world's best-integrated resort in Singapore. Popular to promote luxury tourism with luxury resorts, spas, casinos, theme park attractions in a 4.71 km2 area in Sentosa Island. It is advisable to book the best tours and travels, which are having a weeklong holiday package to this most happening island for nightlife, entertainment, beach, and adventure in One Island. This is a costly place too, yet, the way you get entertainment, fun, and luxury stay is unparalleled.
The nightlife and luxury stay seekers must visit Resorts World Sentosa attractions. The major things to do here are to visit Adventure Cove Water Park, Maritime Experiential Museum, S.E.A. Aquarium, Trick Eye Museum Singapore, and Universal Studios Theme Park. It will take at least 3-days to see these exciting attractions inside the Resorts World Sentosa. Another important aquatic thing to do here is to go for a Royal Albatross cruise. This is a luxury yacht in Sentosa Island, which promotes luxury cruising for an hour to a full day.
Things To Know
This is a Hollywood film fame ship too. You must visit Palawan Beach, Siloso Beach, and Tanjong Beach. The adventure things you can do here are canoeing, mountain biking, rollerblading, and skimboarding. The people seeking entertainment with their families must visit the MOSH and the Port of Lost Wonder near Palawan Beach. You can play beach volleyball on all of these three beaches. You can find many beachfront resorts, cafes, beverages, and eatery places serving multi-cuisine dishes. The best way to seek nightlife here is to stay in its luxury casino hotel and spend your day and night by trying your luck at the luxury casino hotels.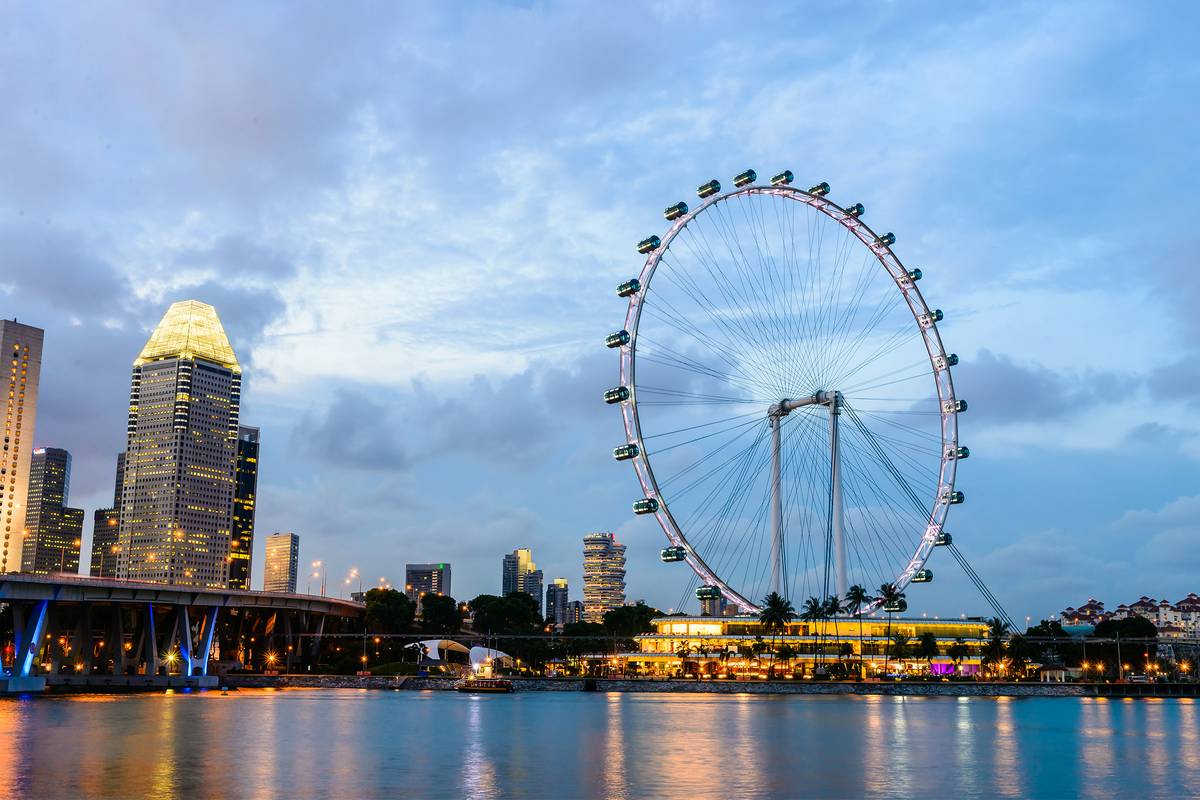 Source: gbtt-holidays.mu
This is a giant Ferris wheel, which is located near MarThings to do in Singapore in Promenade, Singapore. It now stands in the second position as the Ferris wheel in Las Vegas out threw it the year 2014. The Singapore flyer has been operational since the year 2008. This Ferris wheel is now Asia's biggest one. The main attraction of the Ferris wheel is that it stands gigantic amid tropical rain forests.
An A/c capsule with a 28-people accommodating capacity. You will not get faint as the capsule stays still as the Ferris wheel rotates. You will get breathtaking views, as the capsules are 75% covered with glass. The duration you can spend in its capsules is up to 32-minutes. Yet, it has a constant rotation. The top height you reach is 541-ft above the mean sea level. It has a total of 28-capsules.
You will get a splendid view of Marina Bay when you reach the top height. You can see the skylines of Singapore too. The important landmark structures and waterfronts you can see from this Ferris wheel are the Asian Civilizations Museum, Clarke Quay, Collyer Quay, Esplanade, Floating Stadium, Fort Canning Park, Fullerton Singapore five star hotel, Merlion Park, Raffles Place, Robertson Quay, and Singapore Central Business District. You can find out one-by-one in your 30-minutes ride. You can enjoy the 360-degree rotation with a 360-degree view.
4. Night Safari in Singapore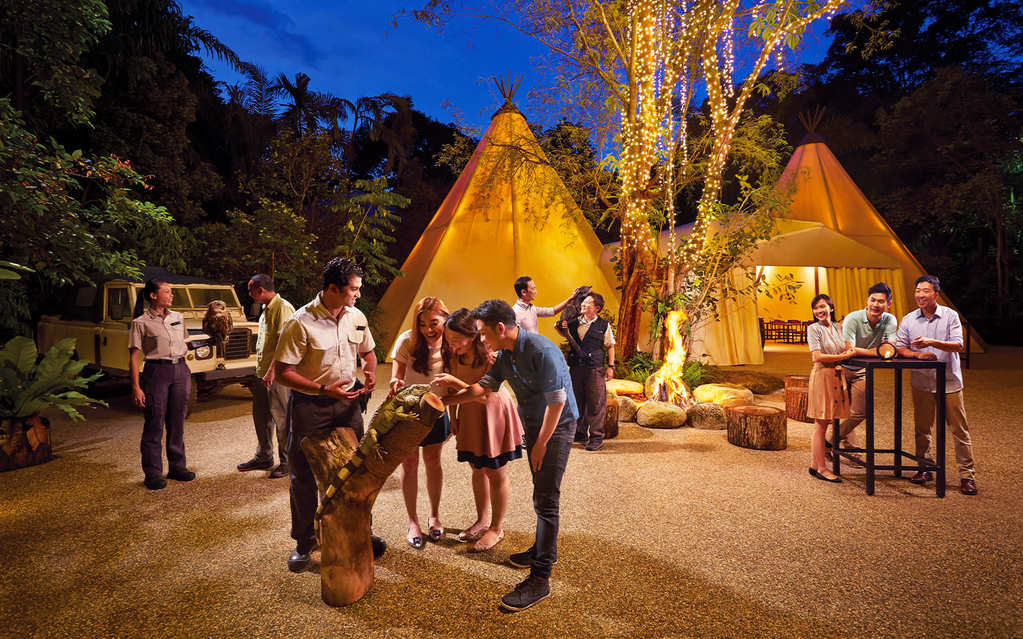 Source: headout.com
The Nocturnal Zoo present in Mandai Lake Road, Singapore is a popular night safari attraction in Singapore. It holds the world record to hold the first in Singapore. This night safari has been operating since 1994. It has a world record of more than 1.3 million visitors yearly. It is the best wild attraction place to visit by all-ages of tourists. The children can enjoy themselves the most here.
You will be on a night safari in the tropical rainforest. Find wild animals, which are native to this island and brought from other nations. You can see them clearly, as there is an artificial light present in this forest. It is somewhat brighter than a full moonlight. Most of the Singapore and Malaysia tour packages include this as an exciting attraction and one of the important things to do on the Singapore trip. April to May and November to February are the best time to go for a night safari in this Nocturnal Zoo.
Also Read: List Of Best Singapore Destination: A City Tour You Will Cherish
5. Merlion Park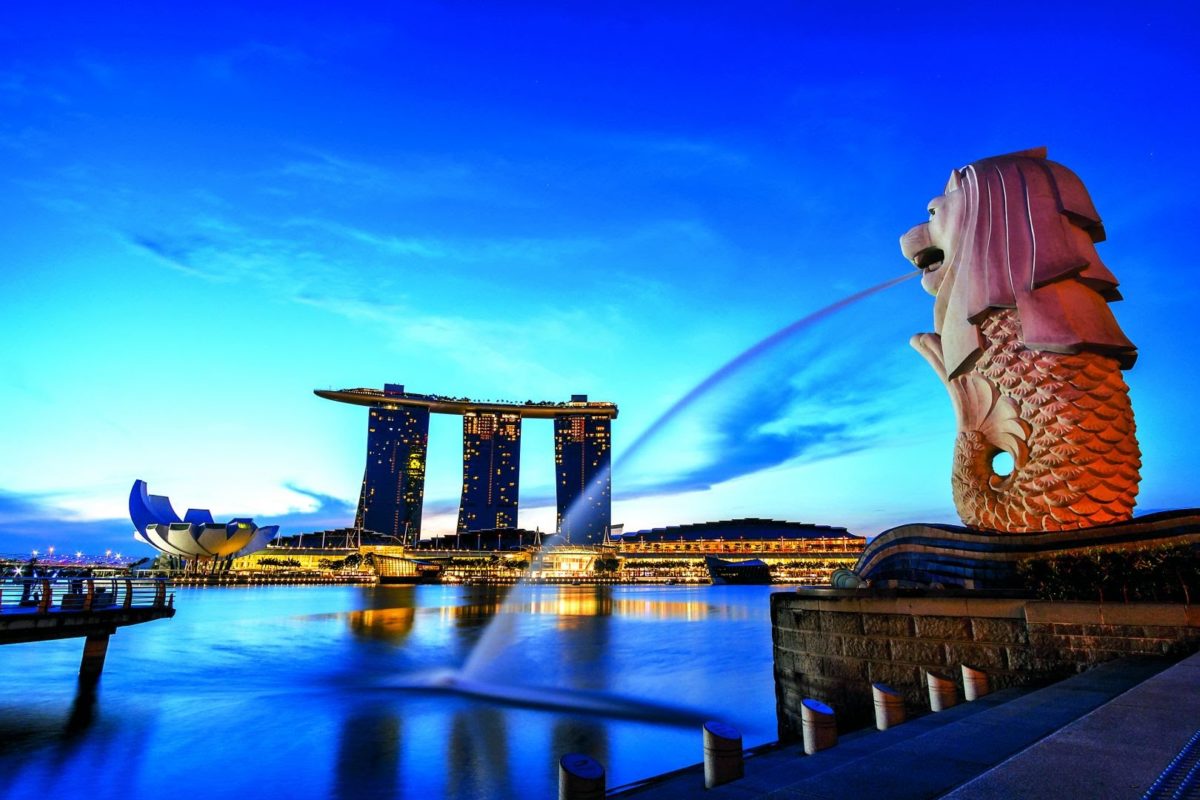 Source: travelinsingapore.com
The Merlion is the emblem of Singapore. You can see this iconic fish with a lion's head dropping water like a fountain from the Singapore River. Yet, Merlion Park is the best place to see this Merlion and Merlion cub once in Singapore CBD. You must go boating to see this icon from near.
They will look more delightful to the eyes during the night. You can find many tourists and Singapore locals in this park. This park is free to enter by Singaporeans and foreign tourists. You can get the best waterfront scenes and the major structures of this CBD from this park. This park is open to the public throughout the year. You can find many tourists taking photos of this iconic Merlion.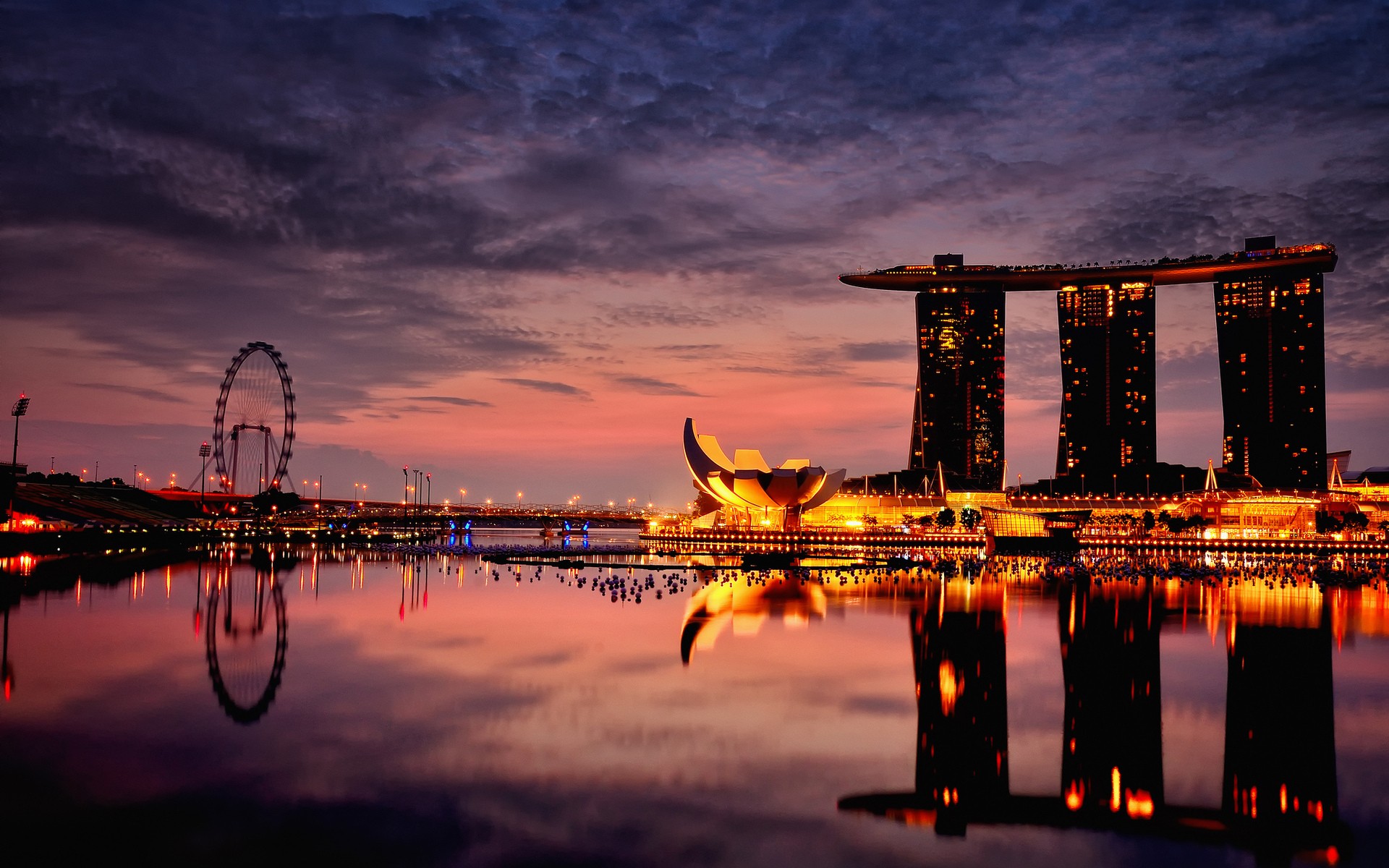 Source: licdn.com
An all-inclusive Singapore Malaysia tour package is the best to book online. You will get some offers and discounts in all seasons. You must see that the above-mentioned attractions and things to do are included in a Singapore tour package before booking them.