Planning a trip to Singapore with your family or friends or both? If yes, you should definitely add these two places to your exploring list, Orchard and Chinatown. It feels incomplete if you are in Singapore or have a plan to go to Singapore, but you don't visit these two places, Orchard and Chinatown. These two popular places have always been the place of choice visited by foreigners and locals to spend time.
So, the big question is why only these two spots and why these are the top tourist attractions in Singapore? That's because there is a lot to explore in these areas. From festive street bazaars to authentic restaurants and luxurious hotels, there are so many things to do and see here.
Orchard Street is filled with shopping centers. Orchard is indeed known as a shopping paradise, made as attractive as possible so that people feel comfortable when shopping here. If you plan to visit Orchard, you can try shopping at several places such as Orchard Central, Design Orchard, and ION Orchard. You can also visit the coffee shops, cafes, and nightlife spots on Orchard Road. if you want to spend the night here, you can try staying at the Shangri-La Singapore.
After enjoying the atmosphere on Orchard Road, you can move to another location that is no less interesting, namely Chinatown, one of the historical places in Singapore, which has quite a lot of culinary tourism. Just like Orchard Road, this place has a lot to offer. You can visit the Chinatown Complex, home of 260 affordable hawker centers, Maxwell Food Center. Then you can visit Everton Park, which has a line of modern cafes. In addition, there are also several historical places located in Chinatown that you and your family can visit.
In Orchard and Chinatown, there are also many attractive hotels that you can use as a place to stay if you visit these two areas. You can find hotels with attractive offers ranging from luxurious prices, services, and facilities in Orchard and Chinatown.
For those of you who want to vacation in Singapore and plan to stay at Orchard or Chinatown, we recommend you to stay at Shangri-La Singapore or Porcelain Hotel by JL Asia. Below are some of the best hotel recommendations in Orchard and Chinatown.
Shangri-La Singapore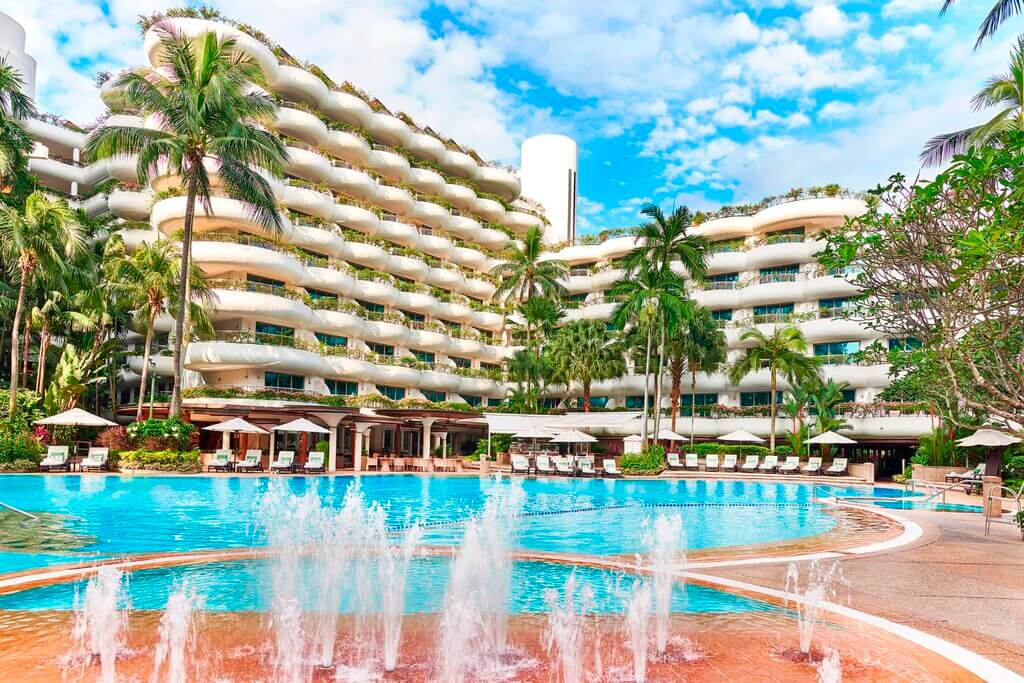 Source: klook.com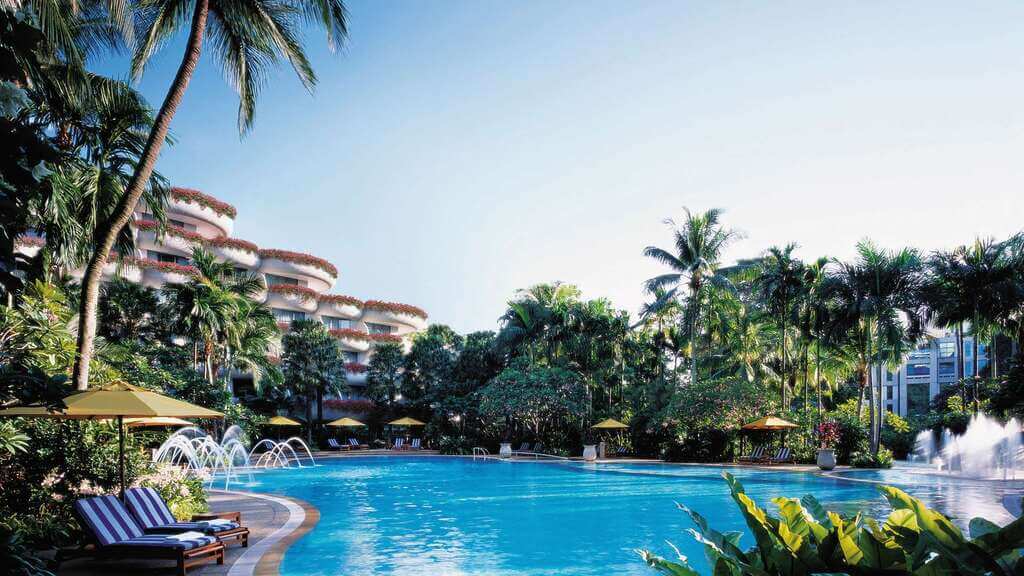 Source: dertouristik.com
Shangri-La Singapore is located on Orchard Road. This hotel is pretty popular among people as many tourists from various parts of the world choose this hotel as a place to stay while in Singapore. Besides its location close to the hustle and bustle of the city, this hotel also offers luxurious facilities.
There are many amenities and facilities that you can use while at Shangri-La Singapore, such as free Wi-Fi is available for guests, the rooms are also equipped with facilities such as TV, refrigerator, and minibar. You can enjoy all these facilities in a relaxed manner like at home. Like most other hotels, Shangri-La Singapore also has public facilities such as a swimming pool that you can use anytime when you stay here.
You also have to visit places around the hotel to pamper your tongue. If you like to taste local and traditional food, you can try the food available at nearby restaurants such as Palm Beach Seafood Restaurant, Hong Kong Soya Sauce Chicken Rice & Noodle, or Hawker Chan. Or if you want to spoil your eyes and broaden your horizons, you can visit military museums such as Battlebox, Surviving the Japanese Occupation: War and Its Legacies, and the Air Force Museum, which are all close to the Shangri-La Singapore location.
Also Read: Singapore Hotels : Best Hotels In Singapore For A Lifetime Memory
Porcelain Hotel by JL Asia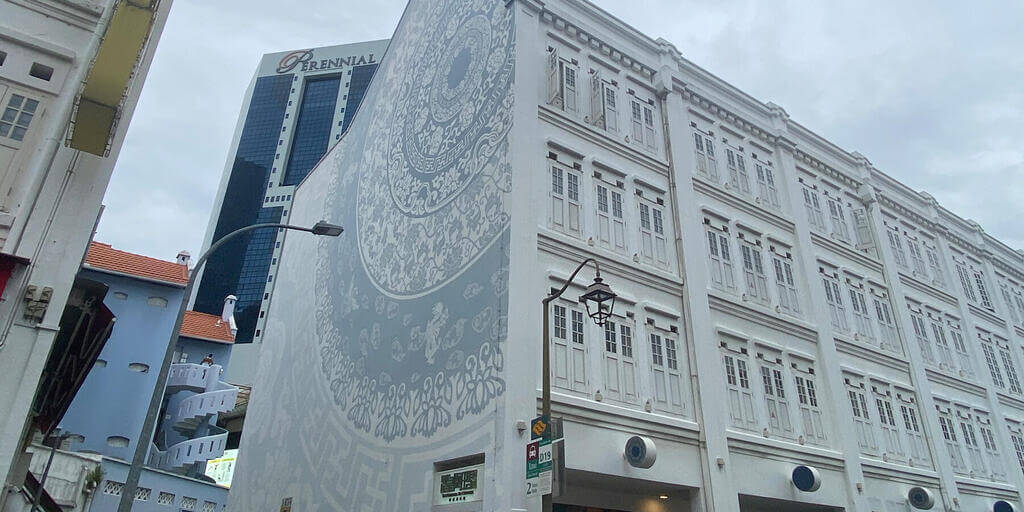 Source: chinatown.sg
For those of you who choose to stay in Chinatown, you can try staying at Porcelain Hotel. This place is located in the Chinatown area. Porcelain Hotel by JL Asia offers a serene hotel setting with all the advanced facilities that will make you and your family happy.
While at this hotel, you can get many interesting accesses. The Porcelain Hotel by JL Asia is close to Orchard Road and the Singapore Flyer. You can also enjoy the facilities provided by the hotel such as TV, minibar, and some general facilities that can make your stay more memorable.
There are also several places you can visit on foot, such as Marina Bay, Skypark, Chinatown, and Merlion Park. Exploring culinary delights can also be an interesting thing. You can try the food at JUMBO Seafood and Makansutra Gluttons Bay.
Conclusion
Those are some reviews that describe the shape of Shangri-La Singapore and Porcelain Hotel by JL Asia. You can find other best hotels through Traveloka Accommodation, access Traveloka now through a website or application, and get some interesting offers. So select the best hotel in Orchard and Chinatown and spend the most memorable time with your family and friends.