A prominent country in Southeast Asia, Malaysia is a welcoming destination for tourists from all over the globe. It comprises a mix of cultural groups such as Chinese, Malay, and Indians with few European cultural influences due to its colonial past under the British Empire.
The capital city Kuala Lumpur is one of the biggest tourist centers in Malaysia.
Situated a little above the Equator, this tropical country has rainforests and beaches. It encompasses two discontinuous, distinct regions. The Malay Peninsula or West Malaysia (Malaysia Barat) and the island of Borneo further east (Malaysia).
There are lots of activities to do while visiting Malaysia. With nature walks and exploring the rainforests. Enjoy the thrill with a secure indoor skydiving experience. Not to miss the underwater experience at one of the top aquariums in the world.
Rock climbing at the Batu caves and themed parks in Malaysia gives a thrilling experience to visitors. There are several landmarks to visit here, namely the Petronas Towers and the KL Tower.
Experience the local cuisine at restaurants and cafes, without which the feel of a place is never complete.
There are quite a few locations to visit for tourists in the country:
Exciting Things to Do in Malaysia
Visit KL Tower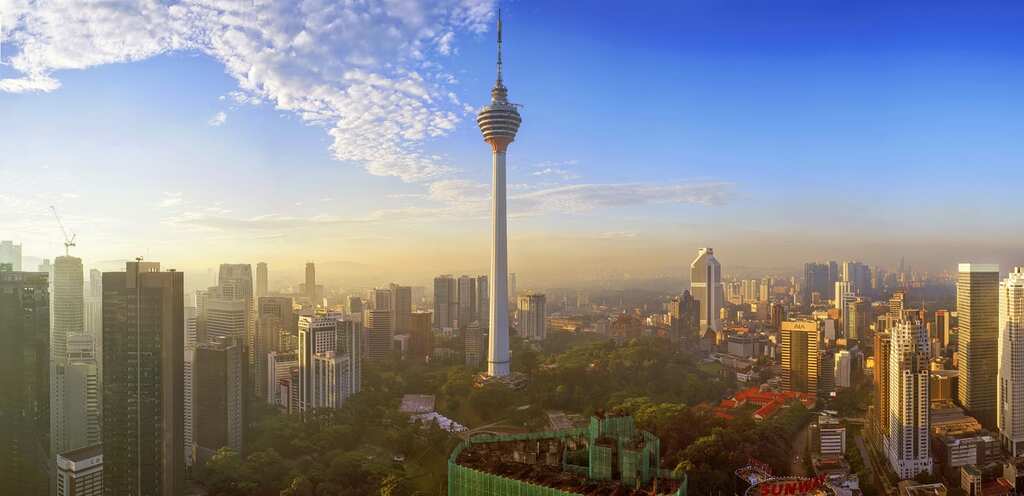 Source: thrillophilia.com
The KL Tower is the world's 7

th

tallest tower for telecommunications, with a height of 421 meters. At 15-stories, it is the tallest tower in South-East Asia.

It has an enclosed observation deck. It offers an unparalleled view of the capital city Kuala Lumpur. Tourists can view the cityscape during the day and in the evening in all hues of sunlight.

To avoid queues, bo

ok KL Tower tickets in advance and make your visit worth remembering.
You can race up the stairs or take the fast-cl

imbing elevator– this destination offers an experience that is a must for a first-time tourist.
Take a ride at Langkawi Cable Car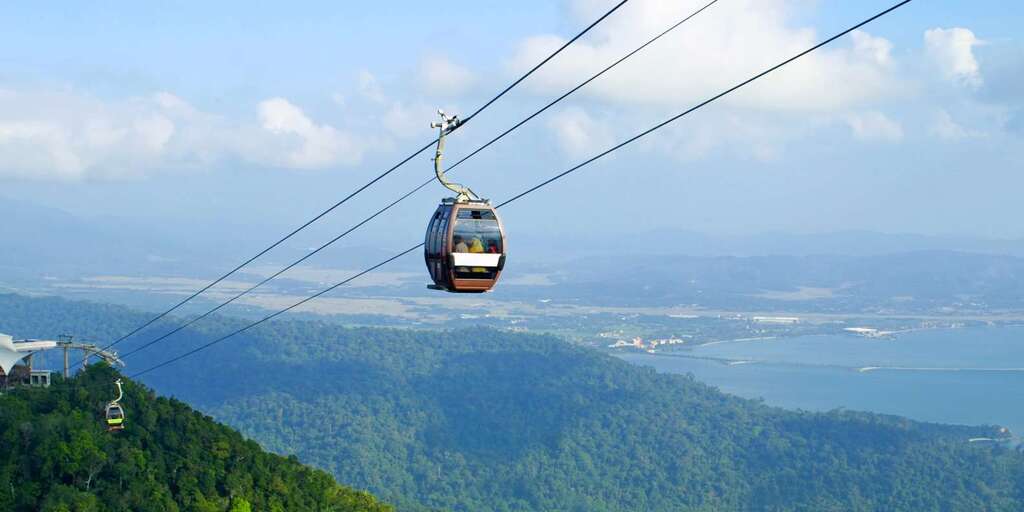 Source: getyourguide.com
A much-visited attraction in Malaysia is the Langkawi Cable car.

This gondola-type cable car takes tourists on a panoramic journey of the entire region at 708 meters above sea level. From the foothills of the Oriental village at MachinChang Mountain up to Top Station and the Sky Bridge, covering a distance of 2.2 km–this ride is about 15 minutes.

Reserve your ride with the ea

rly booking of the Langkawi Cable Car Tickets.

At the Base station, waiting for the cable car, tourists can visit the 30 buildings showcasing Malaysian and Oriental architecture.
Explore Aquaria KLCC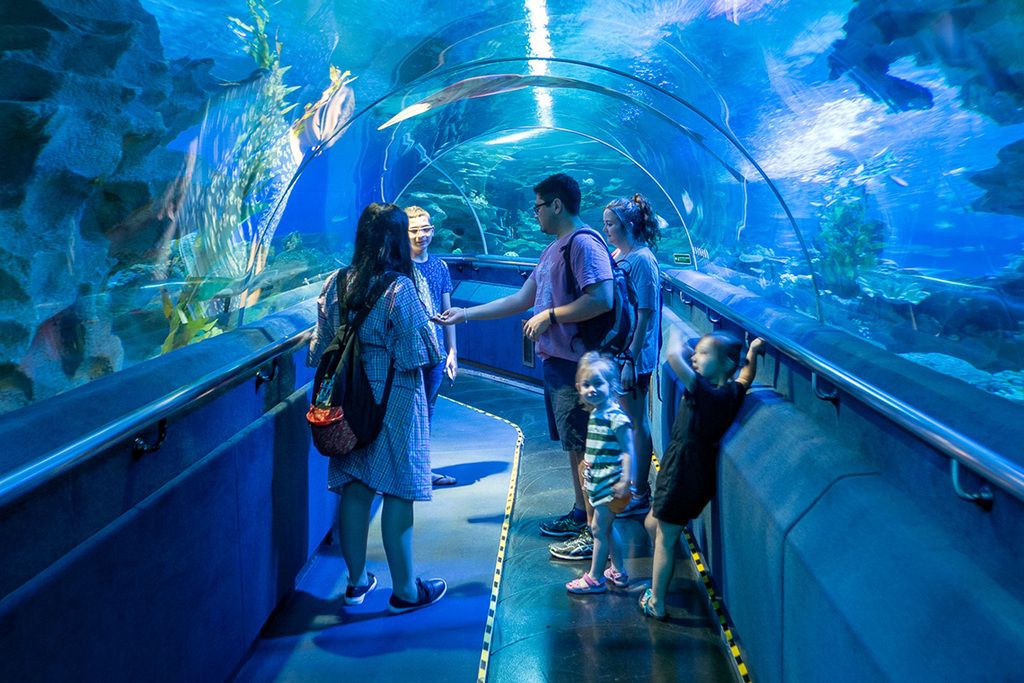 Source: wonderfulmalaysia.com
Spread over 60,000 square feet; the Aquaria KLCC is the 5

th

top-rated aquarium in Asia.

It houses several marine species, including Tiger sharks, Coral fish, blue rays and sea snakes and sea horses, and much more. It has about 150 species of aquatic creatures.

Tourists can indulge in fun activities like walking through an underwater pathway about 90 meters long.

Tourists, especially children, can enjoy several activities. Diving in a tailor-made underwater cage, or even sleeping with the sharks, is a popular attraction for kids in this facility.

The Aquaria KLCC takes about 1 hour and 45 minutes to explore.
Windlab Indoor Skydiving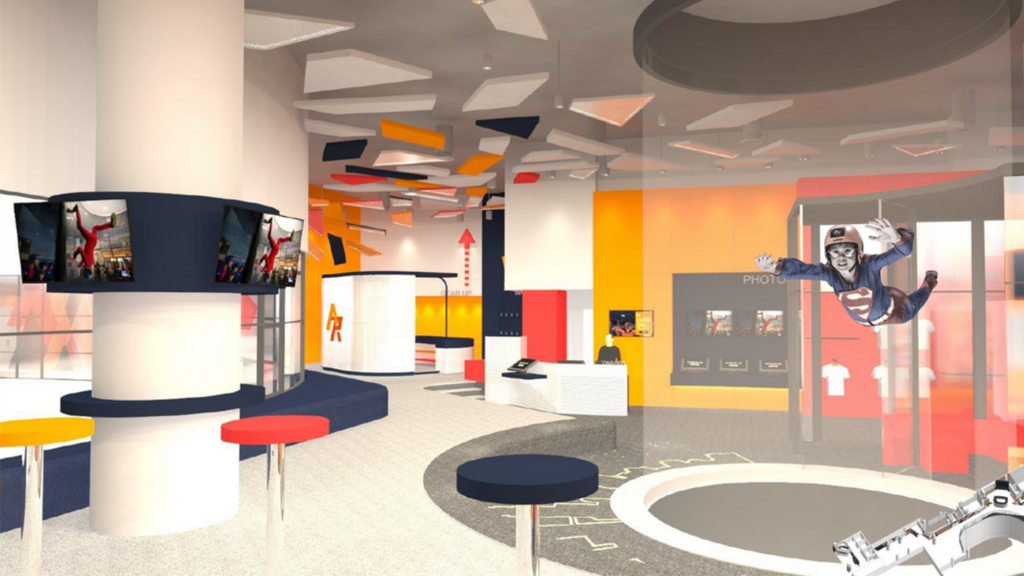 Source: selangor.travel
Tourists visiting Kuala Lumpur who look for adventure travel must visit Windlab Indoor Skydiving. It lets you experience the feel of diving from 14000 feet above sea level safely and securely through simulation at this indoor zone.

There are various packages that visitors can select. An experienced trainer is there to guide you to fly and skydive and even train you on some air flips!

Zoom past a wind tunnel with a helmet and other safety gear to give a thrill and real-like feel of actual skydiving.
Way to go, all adventurers! Do not miss out on the thrill.
Go to Petronas Twin Towers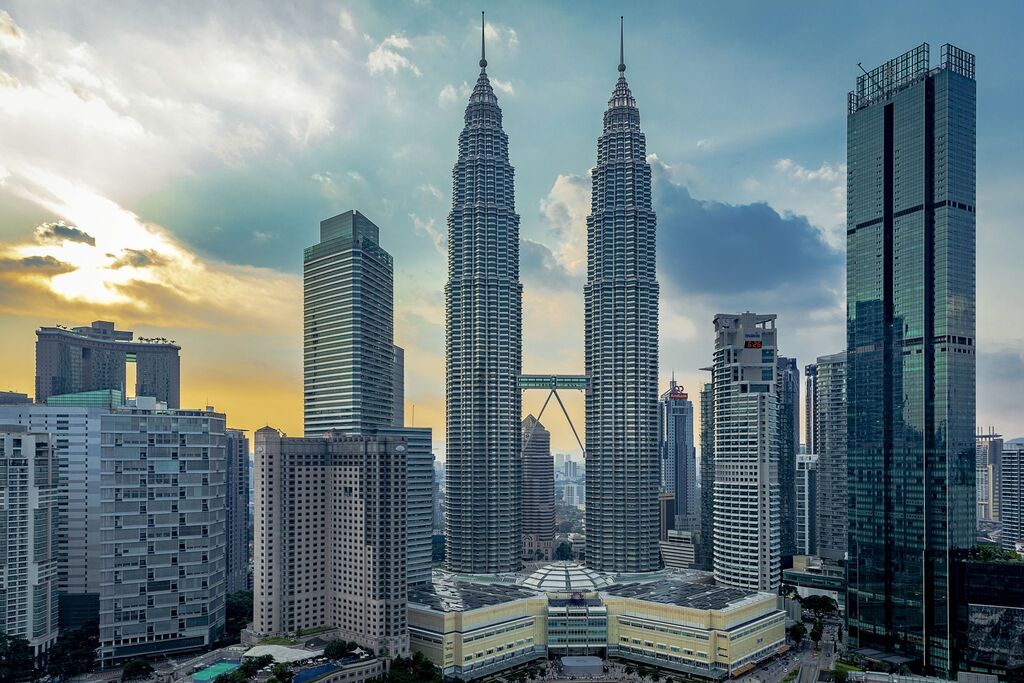 Source: locationscout.net
The Petronas Twin Towers are the world's tallest two identical towers at 451.9 meters. It is among the most visited skyscrapers in Malaysia. Many photo opportunities await you here.

It was built as the headquarters of the chief National petroleum company Petronas.

The towers stand at 88-storey and offer an aerial view of the vicinity.

There are bookings for evening tours of the towers and click memorable photos.

Also not to be missed is the mesmerizing illumination after dark. A must-visit in Malaysia.
Enjoy The Habitat Penang Hill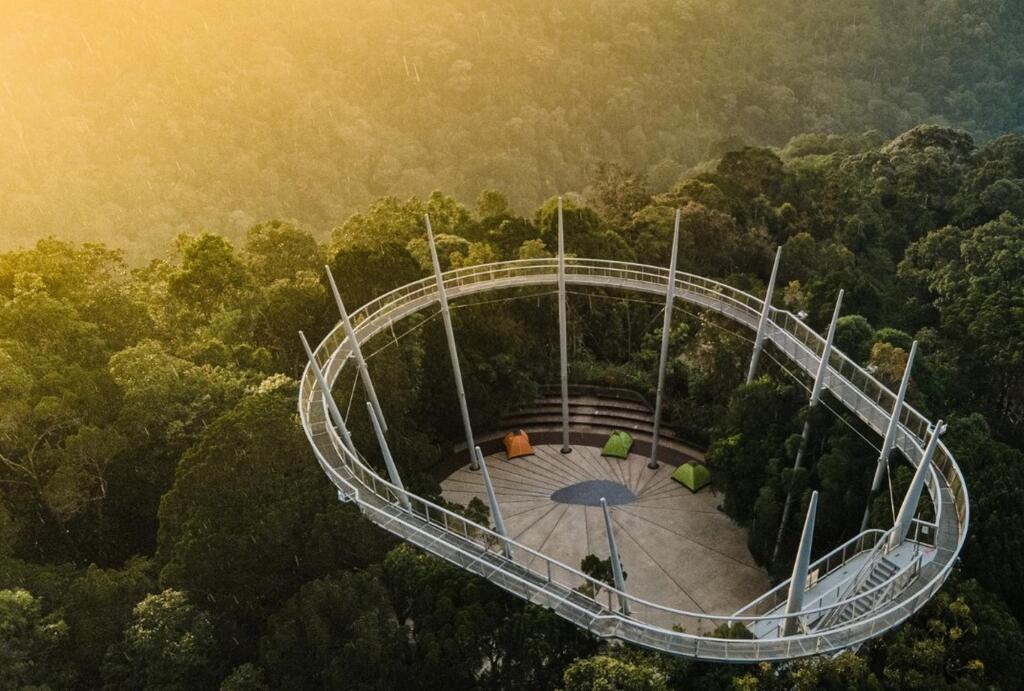 Source: kkday.com
A taste of the Malaysian flora and fauna awaits you at Habitat Penang Hill.

The breathtaking nature view with the dense rainforest all around. Its biodiversity is great.

It is located at Jalan Bukit Bendera on Penang Island.

Nature trails through these thick rainforests are a sheer lung space for a tourist destination in Malaysia.

The highest public viewing point at 13 meters high at Curtis Crest Tree top walk gives a 360-degree view.

The ride on the funicular train track is enchanting with the steepest train ride to reach this place. Breathe fresh!!
Also Read: Top 10 Best Resorts In Malaysia
Rafting in Kuala Kubu Bharu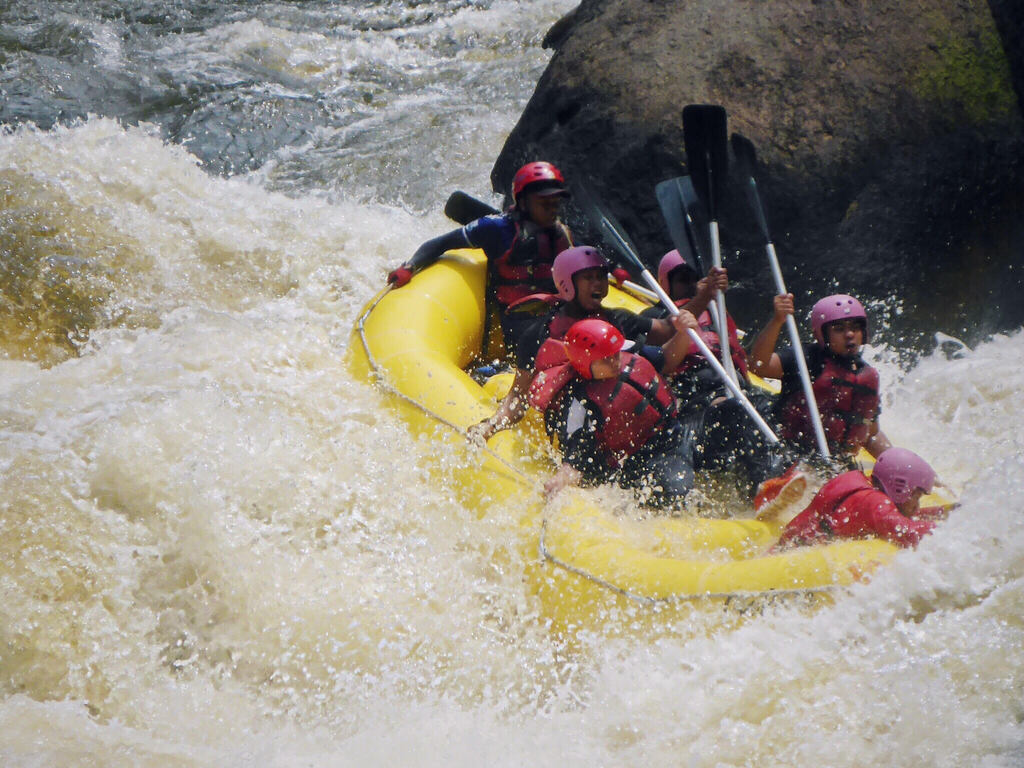 Source: suleimanco.com
Get soaked on the foothills of Frazer's hill. The Selangor River offers white water rafting activity known as Kuala Kubu Bharu which is a must-do.

This is an 8 km long ride on the river with gushing waters.

There are guides to take you through this water- adventure.

Team up with a group, or family and enjoy the freshwater of the river.

Mesmerizing as it is, the Sungai Selangor is one of the most crystal-clear waters you will find in the best river in Malaysia.

The tropical climate makes water rafting one of the best activities to do.
Laser Battle Kuala Lumpur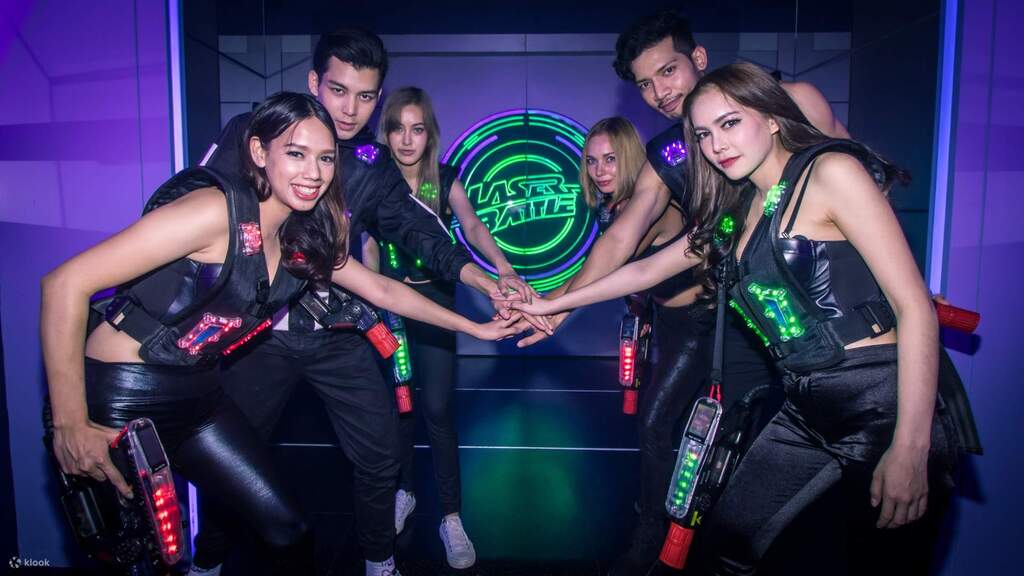 Source: klook.com
This gaming arena is an outstanding experience for all tourists looking for some thrill.

The 5000 square feet lets you play around with a variety of laser-based technical games. Tourists can choose 55 types of gaming modes.

This is a place with the latest sci-fi tech equipment-based game board.

It is a sure-shot crowd-puller in Kuala Lumpur, especially for younger tourists. Experience LED sensors, flat green laser beams, and vibration sensors; this zone is a must-visit for any tourist with a knack for gaming.

Play solo or team up; the excitement never ends.