If you're looking for a stunning and fantastic fun weekend holiday, make sure you plan to explore The Gulch in Nashville. It is, by far, one of the best places that a beautiful country or music city has to offer you. Whether you're looking for some yummy dishes to eat or some exciting things to do, gulch Nashville is one of the most popular locations you must explore. Gulch Nashville features all sorts of restaurants, hotels, unique street art murals and much more. Let's now unwrap and unwind much more about the Gulch Nashville.
Best Restaurants in The Gulch Nashville!
The Gulch Nashville is the home to multiple best restaurants. You can explore a wide range of restaurants in the Gulch, coffee shops, breweries, juice bars, and more in the great downtown area. I have visited some of the most popular restaurants in this stunning place. Here are our top picks if you're travelling to the place for the first time.
1. Pemrose
One of the best seafood restaurants in Gulch Nashville is the Pemrose. To make your visit memorable and exclusive, make sure you try out the unique combo of oysters and ceviche, along with a fresh fruit cocktail or a glass of wine. The sleek design and fantastic atmosphere of the place will help you enjoy the restaurant's coastal dishes. Additionally, the open kitchen design of the kitchen adds a unique and personalized touch to your food. Get ready to enjoy your food under the lanterns and beautifully decorated place.
2. Adele's
Another one of the unique and exclusive restaurants in Gulch Nashville is Adele's. If you want to enjoy the seasonal foods, make sure you have a visit to Adele's. Its farm-to-fork cuisine will surely make your mouth watery. From hearty steaks to racks of lambs to bacon, Adele's have got everything covered for everyone. One of the best things about visiting Adele's is its sky-high windows that allow you to watch the fantastic views of 12th Avenue. If you've made up your mind to visit the place, make sure you finalize this place for exclusive lunch.
3. Whiskey Kitchen
Why not try some trendy dishes and creative drinks at the Gulch Nashville? Schedule a visit to the Whiskey Kitchen, one of the best restaurants in the Gulch. They have left no stone unturned in preparing some unique and classic dishes. One of the best classic dishes people love at the Whiskey Kitchen is the glazed sweet honey and butter clubbed with perfectly seasoned collard greens and creamy mac and cheese to make your day optimistic; what's more! At Whiskey Kitchen, you can catch the football game at the wooden bar.
4. Biscuit Love
Here is the best place to have your breakfast in Gulch Nashville. You might be shocked that their entire menu has delicious dishes made from buttermilk biscuits. Aside from hot and buttered biscuits, there are numerous other dishes to enjoy. You can have East Nasty (best American sandwich) or homemade grits or fried churros smothered in decadent chocolate sauce – there are a host of delicious dishes available. If you ask someone about one of the best breakfast restaurants in Gulch Nashville, they will indeed suggest Biscuit Love!
Best Hotels in The Gulch Nashville For Stay!
Moving on to another section, it's time to watch out for some of the best hotels in Gulch Nashville. However, Gulch Nashville doesn't have multiple options, yet you can explore the nearby hotels to get more options. Here are a few selected hotels that are a sure-shot win for every gulch visitor.
1. Thompson Nashville Hotel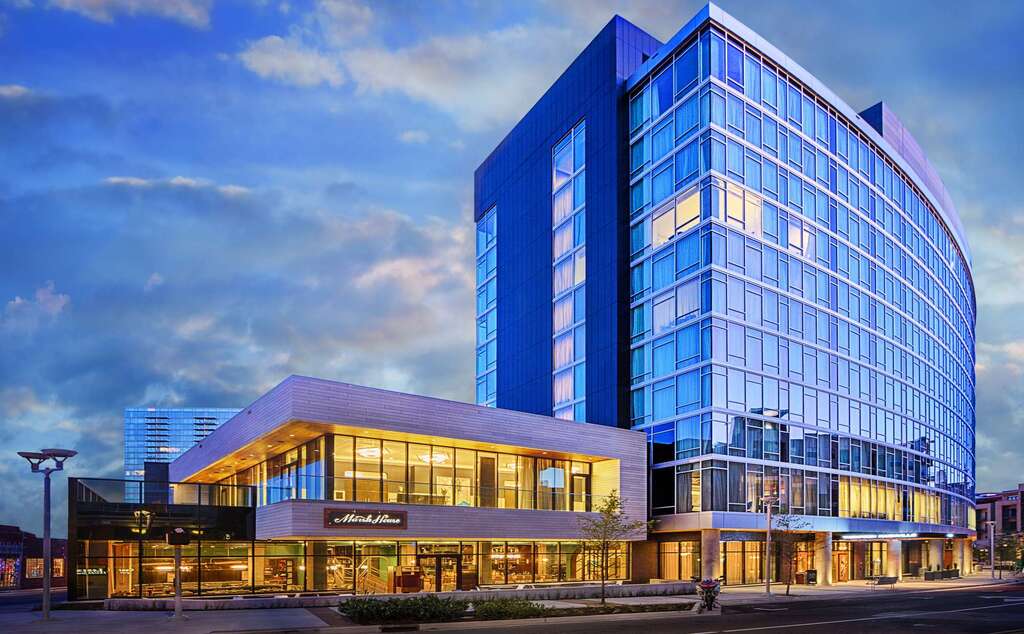 Source: ibsrv.net
If you're planning to visit the Gulch Nashville with your spouse, it's best to book this perfect location. Located on the higher end, this hotel is charming for couples. Additionally, it has multiple-sized rooms that make it pocket-friendly. You don't have to burn a hole in your pocket to book the suite you don't want. Instead, you can book either normal-sized rooms or luxurious suites or even a penthouse to enjoy your stay.
2. Locale Hotel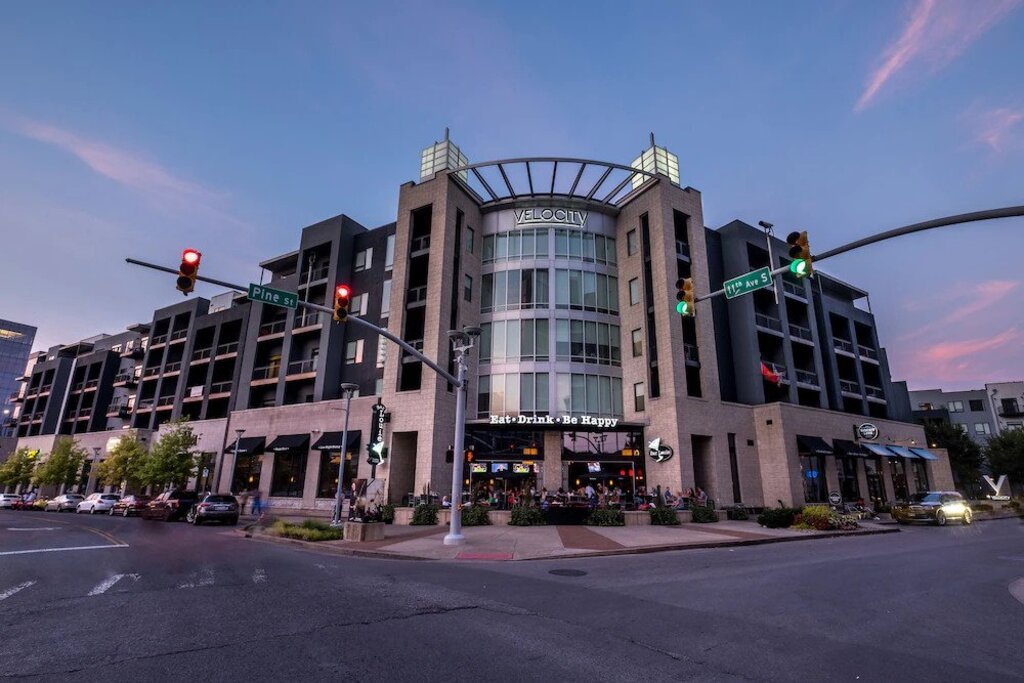 Source: trvl-media.com
Want to get your hands on a hotel that has rooftop access? Why not prefer the Locale hotel located at the Gulch Nashville. Its unique styled rooms are created to satisfy the needs of every person. Whether you've come with your family or you're on your honeymoon trip, Locale Hotel has everything covered for you. The apartment-style rooms of the hotel come with a fully stocked kitchen, rooftop access and on-site laundry, making it a preferable choice.
3. The Union Station Hotel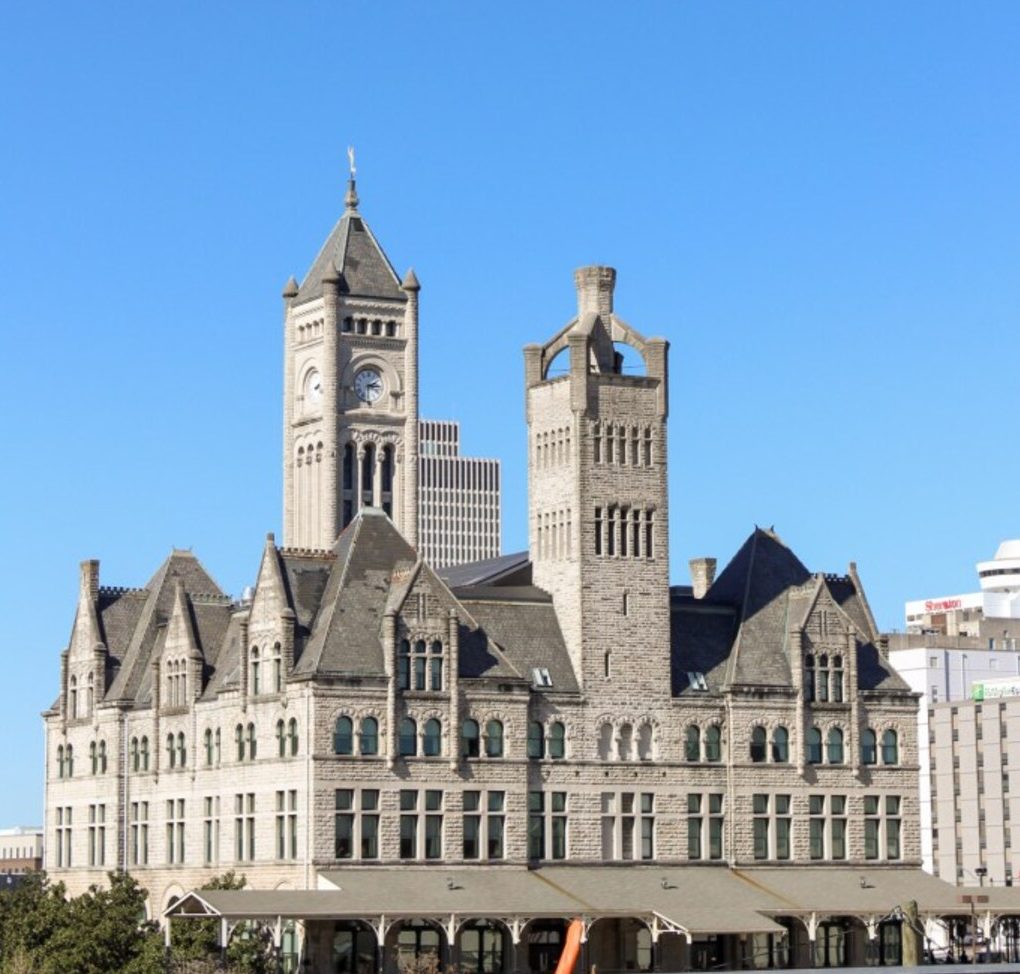 Source: thewalkingmermaid.com
Located outside of Gulch Nashville, the union station hotel is a type of historical place. Ian Ross Mural is perfectly visible from the hotel, and you can even visit it by walking for a few minutes. Back in 2012, the hotel was included in the list of Marriott Autograph Collection as it offered unique styles and features. Aside from the luxurious style hotel rooms, you can enjoy the delicious and tempting food from their restaurant.
4. Fairfield Inn & Suites
Are you looking for one of the perfect hotels in Gulch Nashville for solo as well as family trips? Without any further ado, choose the reasonably priced luxurious hotel of Gulch Nashville, Fairfield Inn & Suites. We are pretty sure their unique gesture will never disappoint you when you stay there.
Also Read: 9 Best Rooftop Restaurants NYC with Amazing and Epic Views
Best Shops At the Gulch Nashville!
When it comes to visiting the beautiful place, you can't miss shopping the exclusive collection of items available at the shops. We've shortlisted a few best shops at Gulch Nashville that will help you make your visit successful.
Two Old Hippies

Blush Boutique

Patagonia

Carter Vintage Guitars

e.Allen

Epiphany Design Studio

Parish

Urban Outfitters
The Gulch Nashville: Bars & Nightlife
How can we miss the stunning nightlife of this beautiful place? With a host of places available to go for a drink in Nashville, you can enjoy the most incredible drinks at Hops & Crafts Taproom. This is one of the best places for beer lovers! To make your nightlife memorable and exciting, make sure you schedule a visit to Agenda. It includes VIP service, large booths, along with a few best DJs of Nashville. Looking to enjoy the laid-back lounge? Prefer UP, one of the best places with full bar service, fresh farm-to-table menu and spectacular views of downtown!
Best Instagram Worthy Murals: The Gulch Nashville!
Nashville never stays behind when it comes to having some beautifully artistically painted murals. One of the most famous murals is #WhatLiftsYou that you can't miss out on for sure. Let's now have a look at other famous murals you can watch at the Gulch Nashville.
Ian Ross Mural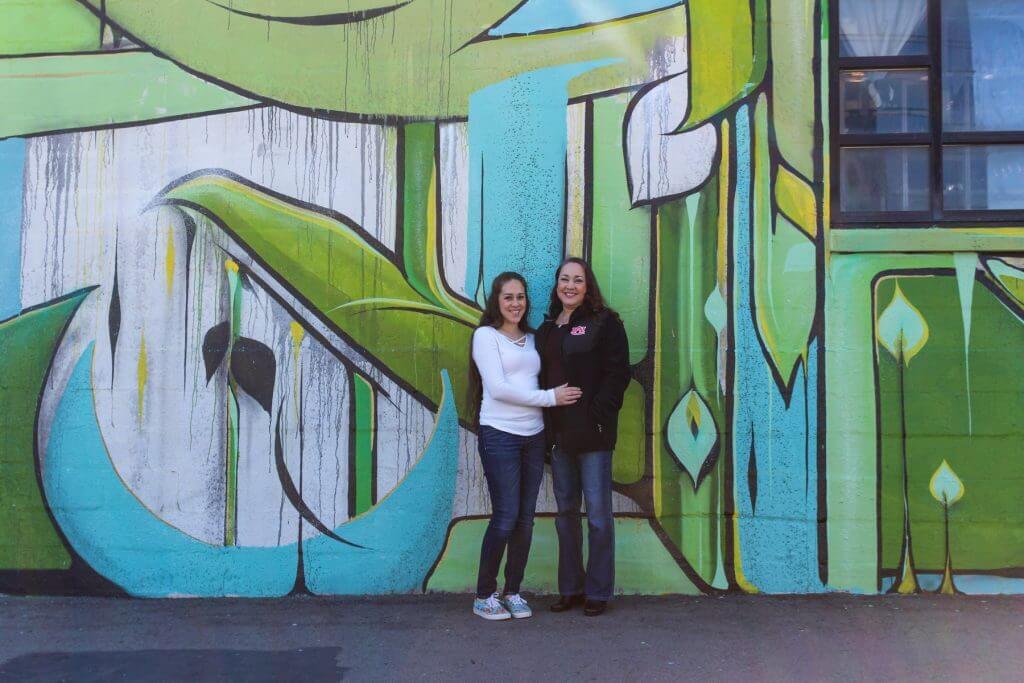 Source: thewalkingmermaid.com
Located across Milk & Honey, you will find this green and a blue coloured mural painted. It has a full-fledged parking lot that you can use for parking when you visit this fantastic place.
ADDRESS: 251 11th Ave S, Nashville, TN 37203
Acoustic Skyline By Allison Johnson
Another beautiful mural located in Nashville is of the guitar, and its top meets the Skyline of Nashville.
ADDRESS: 915 Division St, Nashville, TN 37203
Jason Woodside Mural Aka Lego Man Mural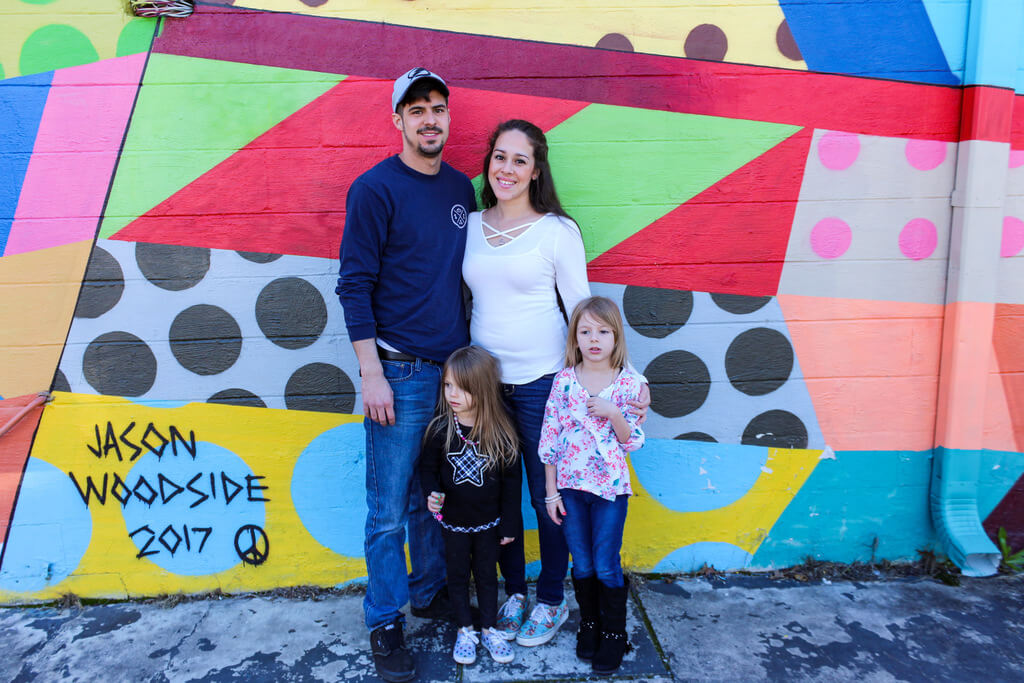 Source: thewalkingmermaid.com
Another beautiful and unique mural located near the Ian Ross Mural is Jason Woodside Mural Aka Lego Man Mural. As Jason Woodside painted it, this mural got its name as Jason Woodside Mural. The unique blend of colours makes the mural look more attractive.
ADDRESS: 299 11th Ave S, Nashville, TN 37203
Chris Zidek Whiskey Kitchen Mural
One of the most famous restaurants in the Gulch mentioned above, Whiskey Kitchen has this Chris Zidek Whiskey Kitchen Mural located at its top. However, this mural isn't as tall as the others, but it's blue tones are worth watching.
ADDRESS: 118 12th Ave S, Nashville, TN 37203
What Lifts You Wings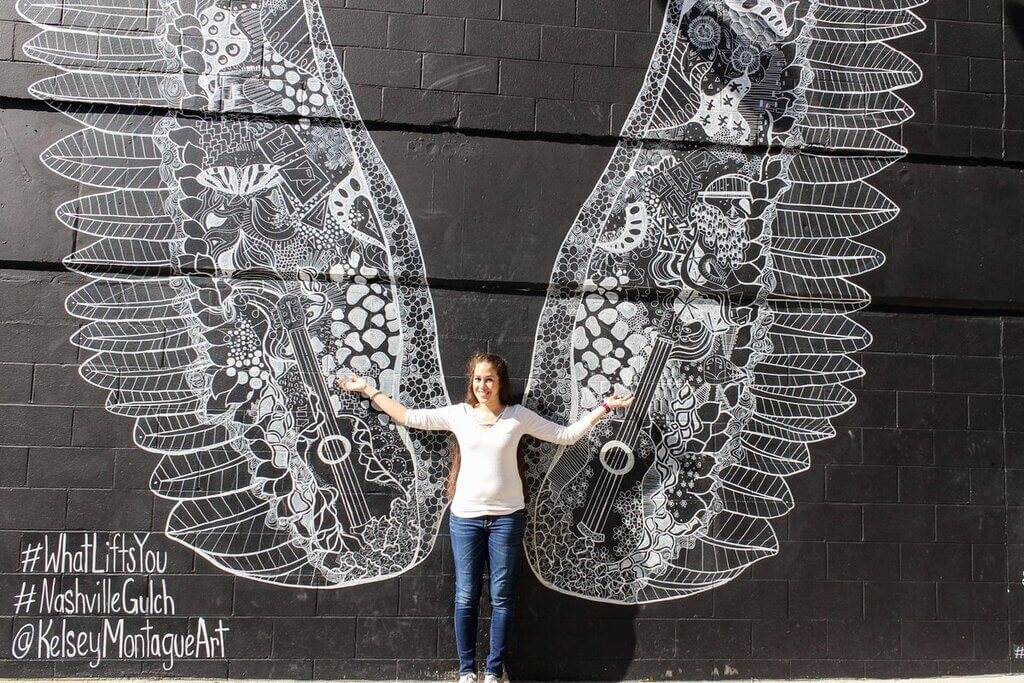 Source: twimg.com
One of the most loved murals is what lifts your wings made by Kelsey Montague for a good reason. It has bigger and smaller wings to make it best for the smaller kids and adults to have pictures. This mural is so famous that you can watch an extensive line of fans waiting in line to click pictures.
ADDRESS: 230 11th Ave S, Nashville, TN 37203
Final Thoughts!
The beautiful location of the Gulch Nashville has everything covered for everyone. Make sure you visit the place with your family and friends to enjoy the best places. We hope this guide will make your planning for a visit easier and smoother. Additionally, make sure you have a visit to nearby places to enjoy the full-fledged trip.
Choose and book one of the best hotels in Gulch Nashville beforehand to avoid future complications. The guide will help you to choose the best place to stay and grab your drinks and snacks. What else are you waiting for? Plan your visit and enjoy the fantastic getaway with your family and friends.
For more updates on the tourism industry, visit Travelila.