Nashville is often known as the Music City. It is one of the Funkiest cities of United States of America. A patch of neighbourhoods makes up the town and encompass a fantastically fun music scene filled renowned music stars and up-and-coming acts, to a nightlife that runs the whole city to enjoy in sleek clubs. Travelila have sussed out Nashville's neighbourhoods from sights, to shops, to parks and more places to stay in Nashville.
Downtown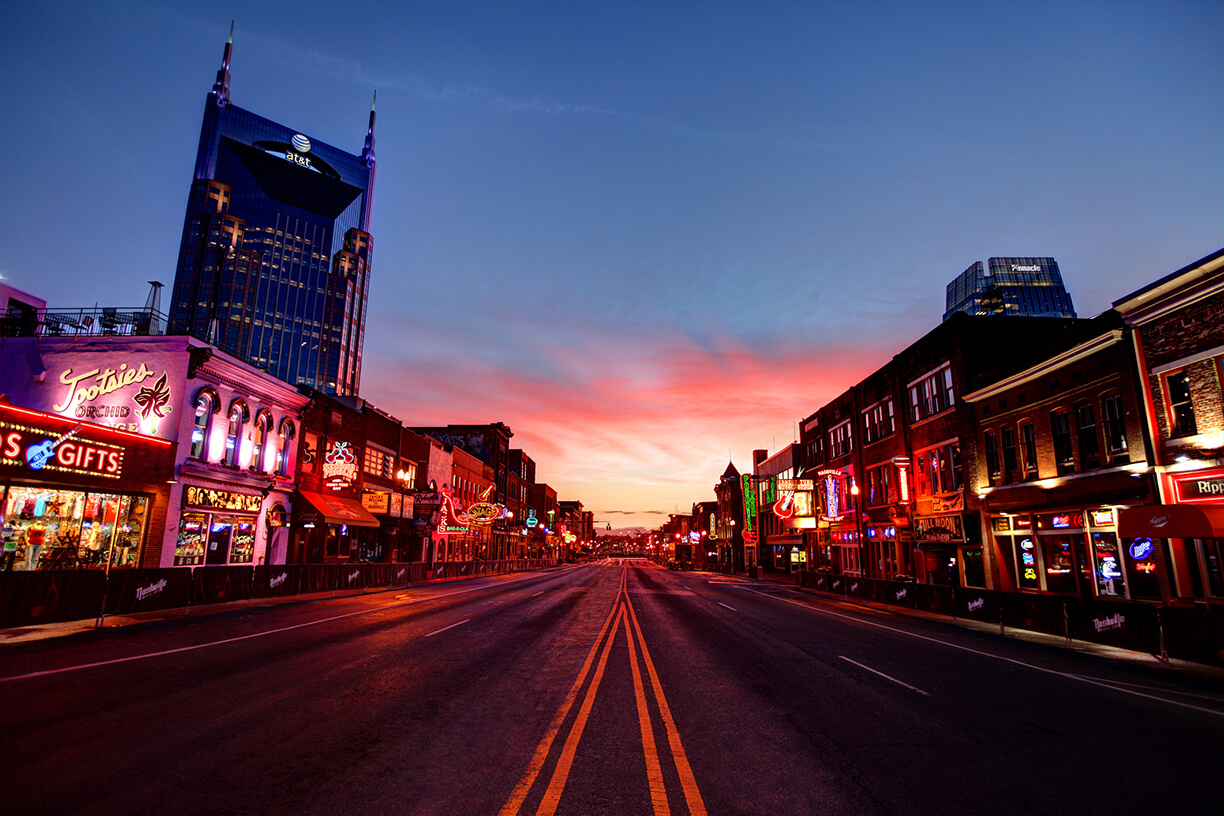 Source: nextracker.com
Downtown Nashville's is variety of attractions which attracts tourists to the thick city. It is primarily known as the city of Business Districts. There is famous Ryman Auditorium which is considered as the most iconic building or Landmark of Downtown Nashville. It is one of the notable tourist places and tourist who loves music are attracted to the Ryman Auditorium. Other attractions in downtown include the state capitol building, the Tennessee Performing Arts Centre, the Country Music Hall of Fame and Frist Centre for the Visual Arts, the city's premier art museum.
The downtown district lies adjacent to the River named Cumberland, and there is a bridge called Shelby Street Pedestrian Bridge which allows walkers to cross the river, though the bridge's main attraction is its excellent views of the downtown Nashville skyline which is perfect for photos or a romantic sunset stroll.
The District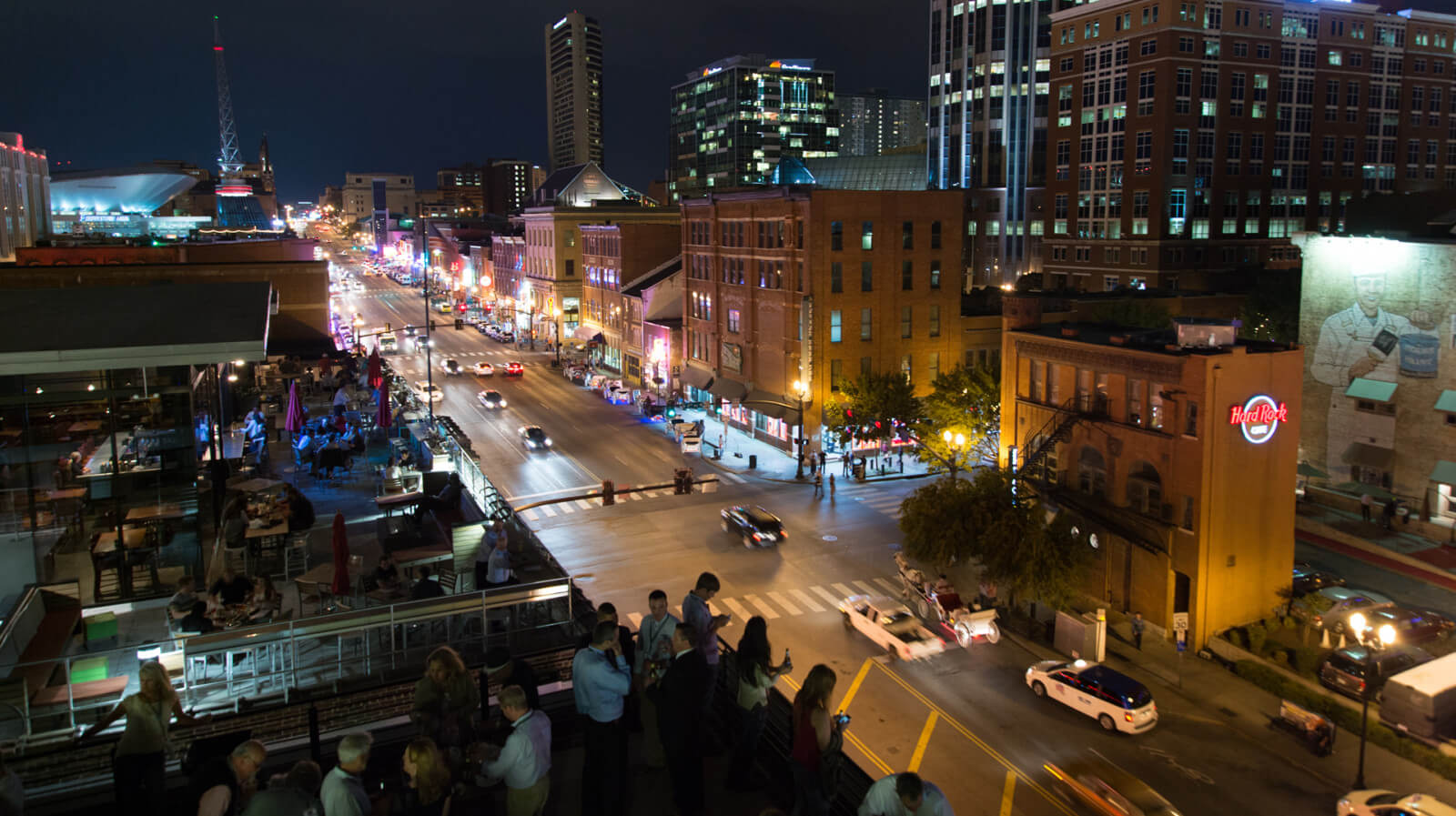 Source: thedistrictnashville.org
The District is one of the downtown Nashville's historic district, covers the area around Broadway and 2nd Avenue. It is called Historic because the corner of the city is more rocking' good times than a trip back in time. Hands down to the throbbing sensation heart of Nashville's nightlife, The District's restored buildings are now changed to trendy restaurants. There are packed dance clubs and the city's famous honky tonk bars where bands big and small hit the stage for harsh and loud country performances. You should  spend an evening walking along Broadway, popping into shops hawking cowboy boots and Stetson hats, then grab a wonderful cold beer and a burger at Robert's Western World, one of The District's liveliest honky tonks.
Look Out :- Travel Tips – Where To Stay In New Orleans?
Hermitage Hotel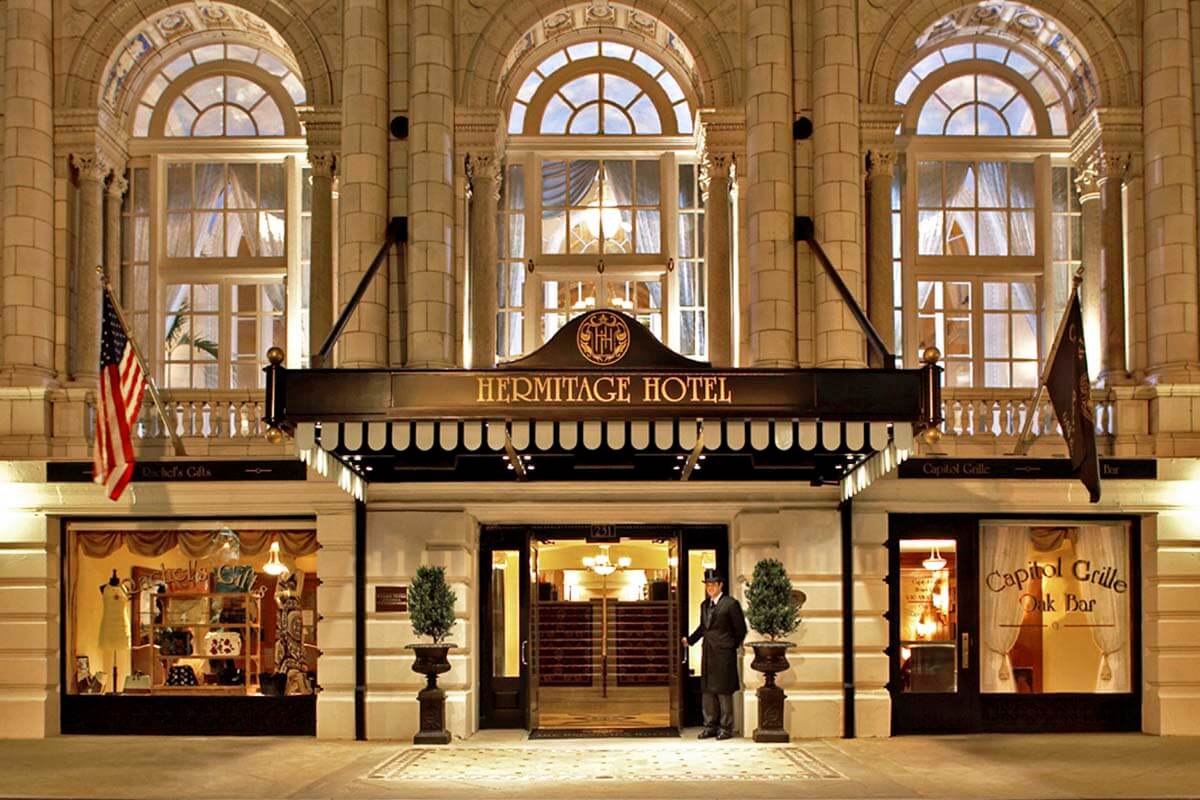 Source: thehermitagehotel.com
Hermitage Hotel is one of premiere hotels for over a century in Nashville. The Hermitage Hotel is steeped in history. Six presidents including John F. Kennedy and Franklin D. Roosevelt have stayed in this hotel as well as luminaries like Bette Davis, Greta Garbo and gangster Al Capone. The lobby reminds old school luxury with its exquisite Italian marble, stained glass ceiling and Russian walnut paneling, but the guest rooms have been designed and upgraded to meet 21st-century desires for the finer things.
Gaylord Opryland Resort & Convention Centre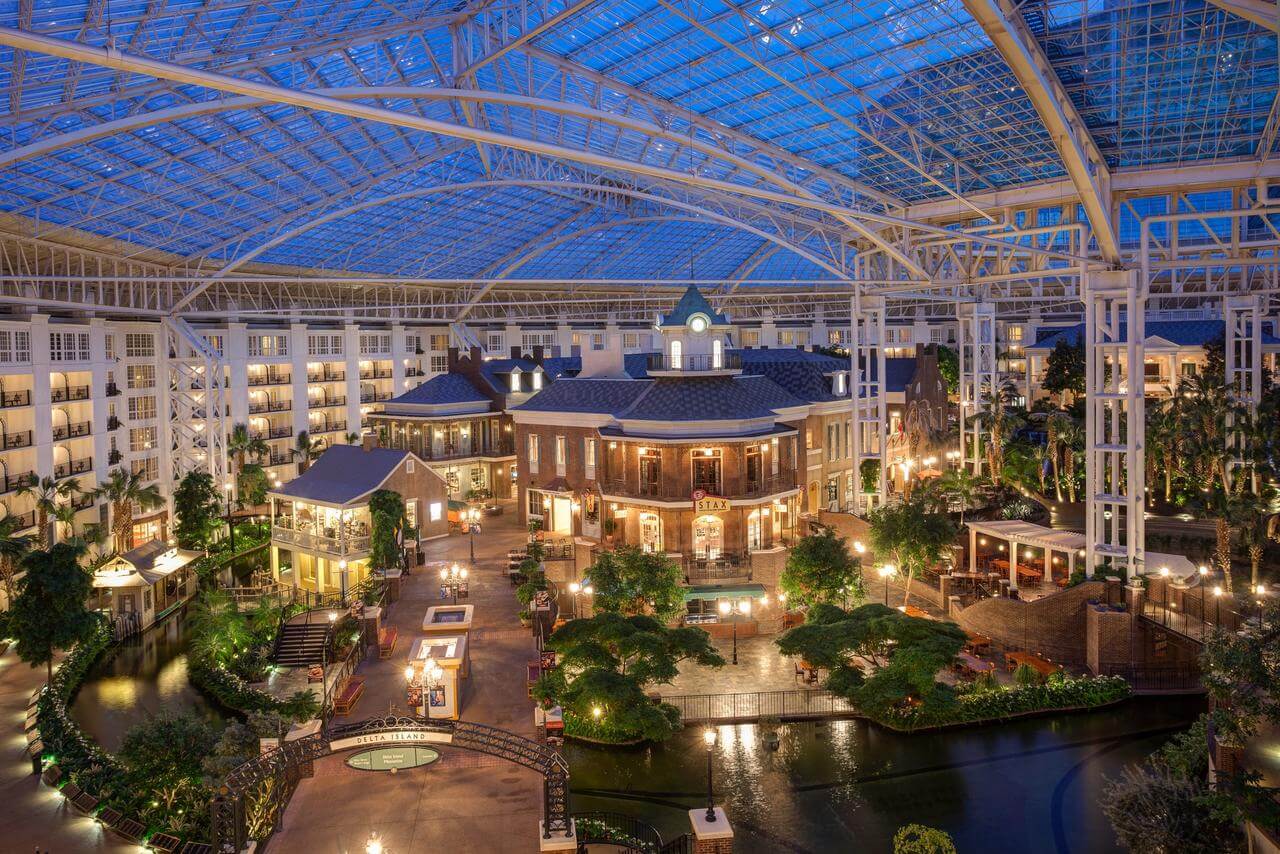 Source: bstatic.com
Gaylord Resort includes over 2,800 rooms and 600,000 square feet of meeting space. This sprawling resort includes a must-see Music City landmark and premiere destination for over 35 years. It is a city itself, there are dozens and dozens of attractions and activities to keep you entertained which includes a 27,000-foot European-inspired spa, a tour of the Cumberland River on the 300-foot riverboat named as the General Jackson, and the Grand Ole Opry right next door. Even though the resort is located five miles outside of Nashville, the resort provides plenty of transportation options to allow you to see the attractions in the city.
The Gulch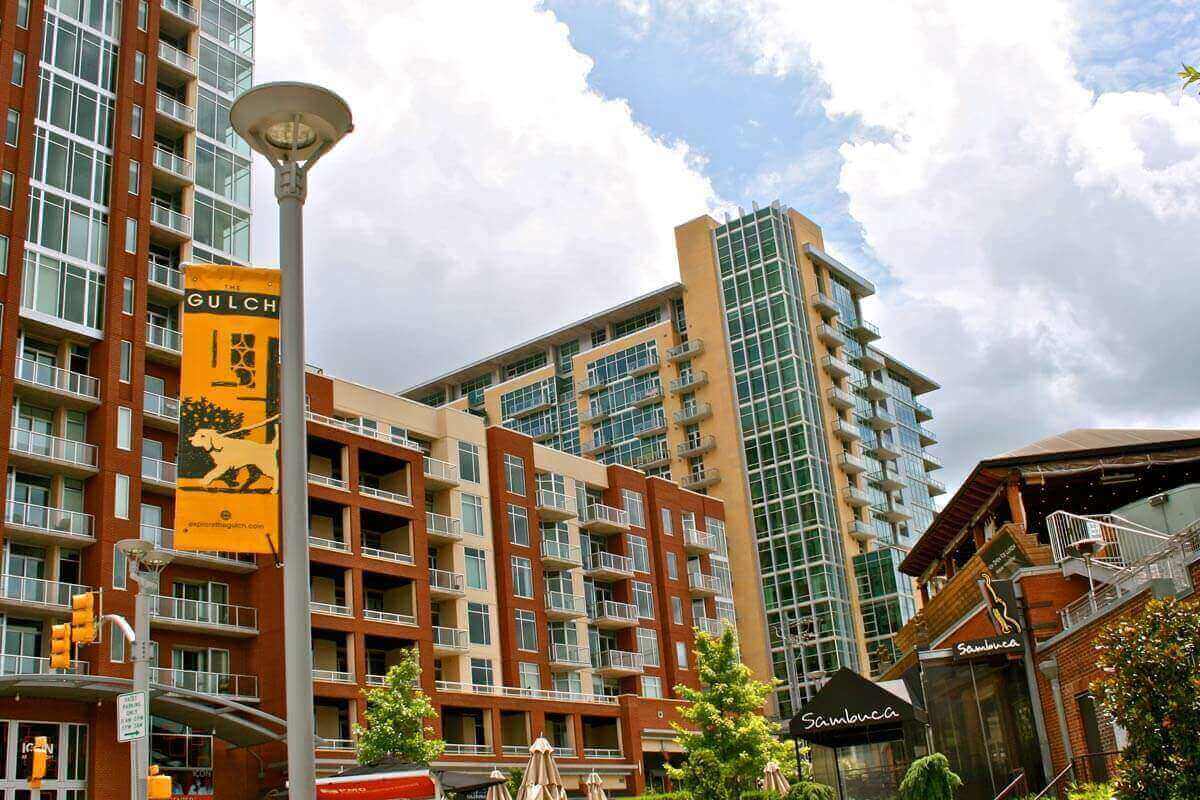 Source: trolleytours.com
This place is known for the place's business and is having a rocking vibe in itself. This place is at a walking distance to downtown, SoBro and midtown. This place is best known for its chic hotels and lavish restaurants. The bar called Gertie's Bar has an impressive spirits collection. A glass the Thompson Nashville is a modern hotel with lots of interesting touches made from reclaimed wood from neighbourhood.