11 Best Puerto Rico All Inclusive Resorts & Hotels in 2023
With rich history and culture, Puerto Rico's climate is as inviting as the rest of Mexico is. Looking for a place to spend this year's family vacation, Puerto Rico seems like a wonderful gateway. Puerto Rico features a wide array of beaches and resorts. People of all ages enjoy delicious traditional foods, water sports, and much more. With the temperature hovering around 70 to 80 degrees Fahrenheit year-round, there are plenty of beautiful landscapes for you to enjoy. Let's see puerto rico all inclusive resorts.
Most importantly, when you decide to spend your holidays in Puerto Rico, You need to spend it right. A bad accommodation will ruin it all for you. Fortunately, I have come up with the top list of Puerto Rico all inclusive resorts. Continue reading to find the best place to stay in Puerto Rico.
Puerto Rico All Inclusive Resorts :
Whether you are looking for a luxurious resort with all amenities or want to spend vacations close to bustling Puerto Rico nightlife, the list of Puerto Rico all inclusive resorts covers it all.
Villa Montana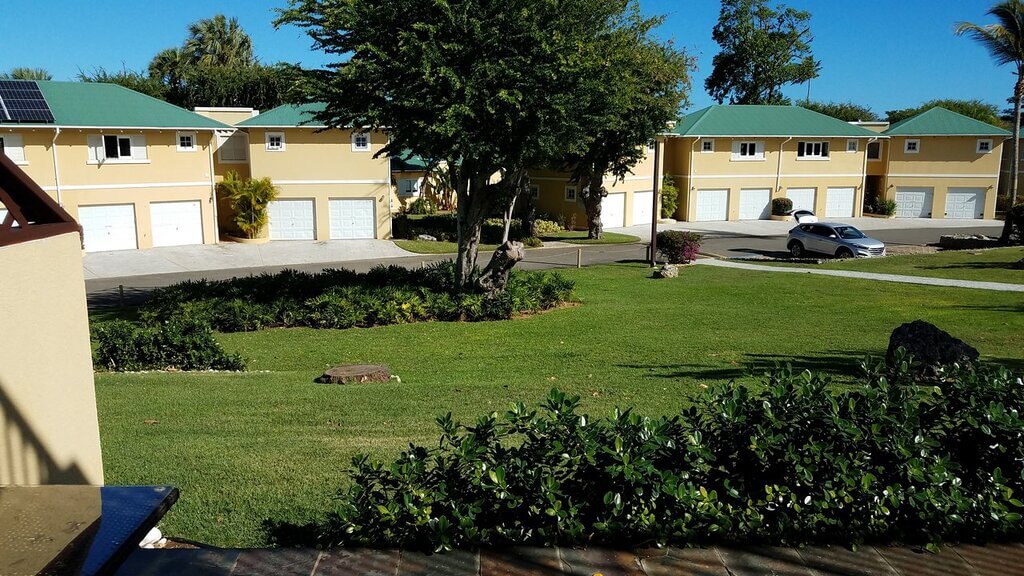 Source: tripadvisor.com
Source: bstatic.com
Looking for all inclusive resorts of Puerto Rico, Villa Montana is a great choice. Covering 35 lush acres of land, Villa Montana is located in Isabella. Villa Montana features around 3 miles of secluded beachfront property and the views are stunning. The resort offers a great beach getaway that is well accompanied by all the facilities you may think of.
Guest rooms and villas have beautiful furnishing and showcase deep respect for different forms of artwork. For food and beverages, on-site restaurants deliver delicious meals in a great setting with eclipse having a breezy open-air setting.
Whether you want to sit near the ocean or want to swim in a pool, Villa Montana can accommodate you. Moreover, if you are a sportsperson, there are tennis courts, biking, and jogging trails, and a gym to fulfill all your requirements.
Gran Melia Golf Resort
Source: voyagesgendron.com
Source: meetingsnet.com
Gran Melia Golf Resort is one of the best all inclusive San Juan Puerto Rico resorts and is less than 30 minutes from the San Juan airport. You will love the vibrant choice of colors and modern décor in the tropical setting. The rooms and suites are large in Gran Melia Golf Resort with soothing ocean views. Also, the rooms are well accompanied by a private balcony. For food and dining, three different restaurants serve Asian bistro, Italian fine dining, or local fare.
No matter what you want, the resort serves well to all of your needs. Whether you want to enjoy a drink at the laid-back pool bar or want to remain active with golfing, tennis, and even dance lessons, Gran Melia will exceed expectations.
Copamarina Beach Resort and Spa
Source: merchantview360.com
Source: bstatic.com
Nothing can be more soothing than spending vacations in amazing ocean and garden views. With 20 acres of tropical landscaping and a half-mile of pristine beach, Copamarina Beach Resort and Spa offers paradise at a relaxing pace. Guest rooms are well designed to accommodate all your needs and soothe your mind and soul.
There are great dining options as well, for example, there is Restaurant Alexandra or Las Palmas Cafe. The restaurants serve food that is local, fresh, and delicious. You can also get your lunch box packed for the picnic.
Wyndham Garden at Palmas Del Mar
Source: bstatic.com
Source: stashcoins.com
One among all inclusive resorts in Puerto Rico is Wyndham Garden at Palmas Del Mar for this year's vacation. Located at the perfect spot, it has mouth-watering cuisine so if you want to enjoy the best Puerto Rican food, this place is for you. Have a delicious lunch at the Ginger Pool Bar and if you are craving something sweet then go to David's Cookies.
Also, it has a gorgeous pool with a swim-up bar where you can have lots of fun. You can enjoy shopping at Palmanova Plaza and horse riding at Rancho Buena Vista which is very close to the Wyndham Garden. It is located in Humacao by the upscale Palmas del Mar community.
If you are an explorer, nothing can be more perfect to explore than Puerto Rico as Old San Juan is nearby. Tennis Club, Yacht Club, and Beach Club are also close, so that you can have the best time. After enjoying it all, you can relax on the balcony of your large and comfortable room.
Dorado Beach, a Ritz Carlton Reserve
Source: theculturetrip.com
Source: global.ssl.fastly.net
Dorado Beach is a slice of paradise where you can have your dream vacation. It will give you a perfect royal summery vibe. It is a 50-acre luxurious resort that also includes palm trees, an incredible beach, and stately architecture.
The smallest room here covers about 1,000 square feet and even if you want a villa then a five-bedroom villa is also available for you. This place has amenities that include Spa Botanico toiletries, a soothing soaking tub, French press coffee maker, and concierge service, what else do you need!
Also, you can have a blast on a private beach and the sunken gardens. Play a few rounds of golf and enjoy your vacation by the breath-taking open-air spa. And if you want to try something new then you can also join cooking classes which are also available there.
San Juan Marriott
Source: passportsandparenting.com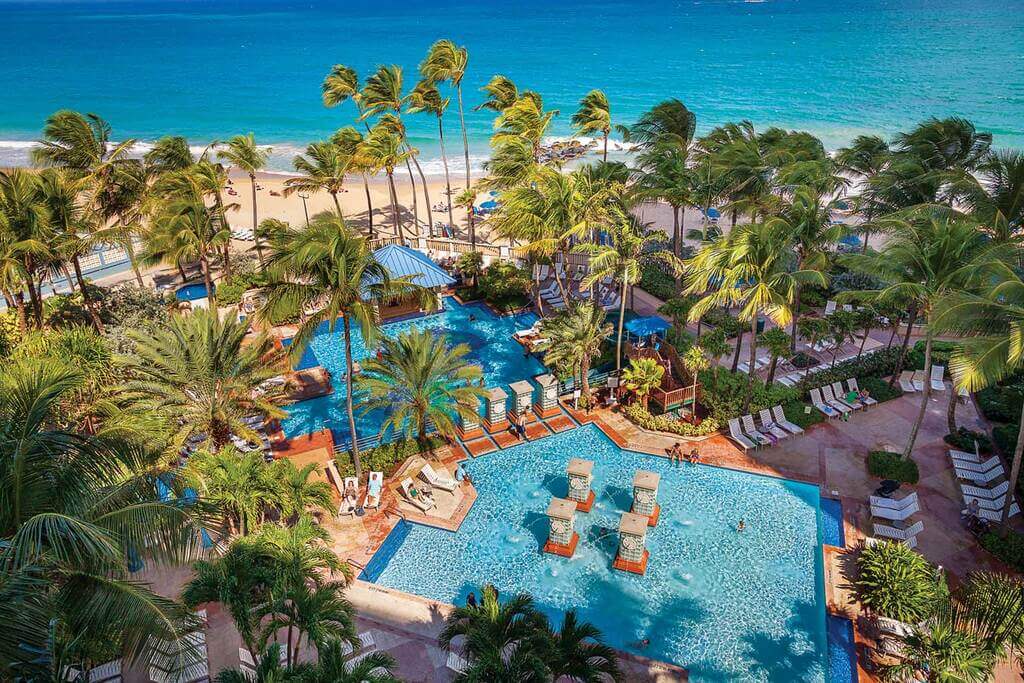 Source: prevuemeetings.com
One among the best all inclusive san juan puerto rico resorts is Marriott's. The place offers a great San Juan view. It is right on the famous Condado Beach where you have great views of the city of San Juan or of the ocean by just sitting on your private balcony. You can also enjoy exploring Old San Juan and night-time hot spots.
Along with plenty of attractions present, you like this place for their food. It also has several breakfast options and special drinks which are very popular between locals and guests. Enjoy your time at the Red Coral Lounge with a great meal, special drink, and some live entertainment.
Hilton Ponce Golf and Casino Resort
Source: twomonkeystravelgroup.com
Source: hospitalityonline.com
Want to test your luck and skill while having a great time, this resort is a great pick among all inclusive resorts Puerto Rico for you and your family as it also has family packages. Here you will find a 27-hole golf course and a large casino with plenty of games and slot machines. You can enjoy the beautiful view as it is located in a stunning position.
It also has a fitness center, whirlpool spa, and two pools which makes this place great for Puerto Rican vacations. You will get large and airy rooms and suites with your private balconies. There are also lots of amenities for your better stay. I am sure you and your family will have a peaceful and fun vacation at Hilton Ponce Golf and Casino Resort.
Parador Costa Del Mar
Source: hotelcontact.net
Source: r9cdn.net
Everyone loves nature and when you are planning a vacation then beautiful views come first on the list. Parador Costa del Mar has stunning views of the mountains and the sea. Here you will get a perfect relaxing vacation by lounging in a hammock or soaking up in the sun on the tanning terrace and it is close to the beach and Yabucoa.
It has a large pool where you can go for a swim. Also, you will get a full-service restaurant that offers delicious lunch, dinner, and breakfast in the dining area. This place is quite a spot for a calm vacation.
Parador Palmas de Lucia
Source: discoverpuertorico.com
Source: oyster.com
For a great stay in Puerto Rico you must go to Parador Palmas de Lucia. It is one of the best Puerto Rico all inclusive resorts and here you will enjoy the beauty of Bioluminescent Bay. The resort is extremely close to Lucia Beach. The hotel has great sights and includes a large and lovely pool. It also has a well-equipped fitness center for fitness lovers. Rooms are well furnished and will give you a bright and cozy vibe.
Also Read: Do You Need a Passport to Go to Puerto Rico
Parador Guanica
Source: bstatic.com
Source: wixstatic.com
This place is just ideal for a person who loves history and architecture. The breathtaking Ensenada Bay, the Guanica Dry Forest, and Capron Fortress are close to Parador Guanica. It has tropical-themed guest rooms which give you the perfect vacation vibes. Parador Guanica also serves great local cuisine which you can enjoy in the indoor-outdoor dining area. It is a great choice for a beautiful vacation that will fit your budget.
Ritz Carlton San Juan
Source: cntraveler.com
Source: scene7.com
Ritz Carlton San Juan is a resort that will give you a magical experience. It is spread over 8-acres of the area and offers an amazing spa, a fun and exciting casino, and five restaurants. In these restaurants, you will find different amazing cuisine and casual options. It is also a great resort for the whole family because it offers plenty of activities for kids and adults.
Different rooms have different views of the city, the ocean, or the gardens and pool. You can choose any view among them. Rooms are fully decorated and also you get the marble-tiled bathrooms.
Conclusion:
If you are a nature lover, You will appreciate spending your vacation in Puerto Rico. You will find a variety of tropical plants and flowers, caves of the Parque de las Cavernas del Rio Camuy, the El Yunque jungle, and much more to explore in Puerto Rico.
The above article covers a list of resorts to help you spend your holidays right in the most desired way. Sit back and relax on this year's vacation by choosing one of the best Puerto Rico's all inclusive resorts.
For more updates on the tourism industry, visit Travelila.