I was longing to be in a place that is a mix of nature and city life. Dehradun is a place for anyone who wishes to simply relax and get out for great food in the mountains. This capital of Dehradun is also known as the Educational Hub of Uttarakhand.
Get in touch with nature here and experience it for yourself. Here you can visit various locations which will be entirely new for you like caves with streams, and temples devoted to Lord Shiva.
Find Out How Tourists Reach Dehradun from All Over India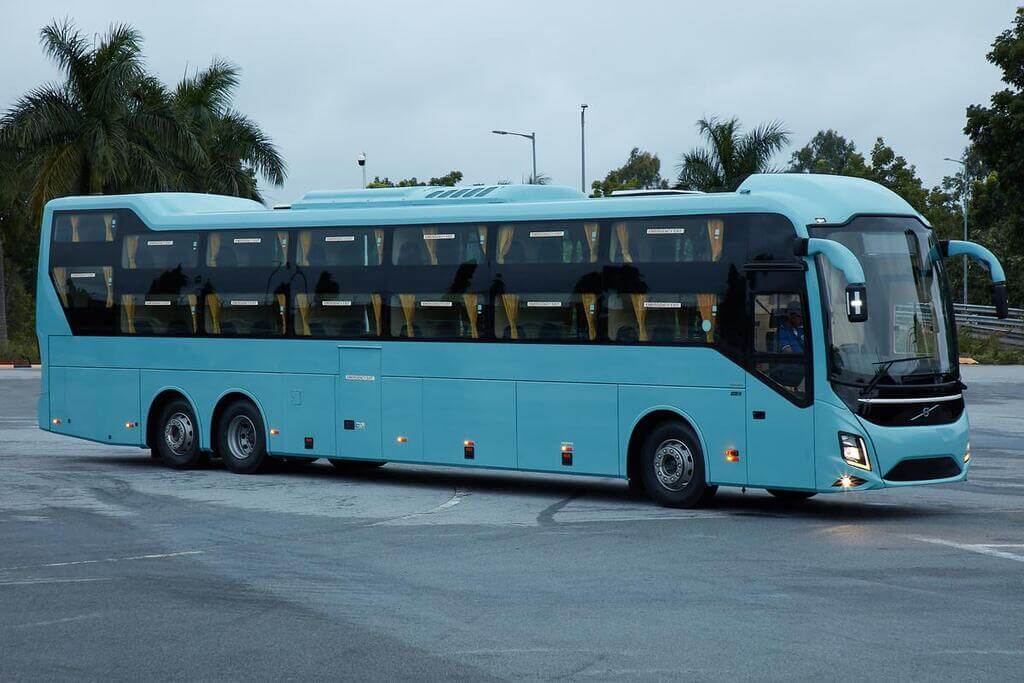 Source: thgim.com
Reach Dehradun by Ar: Dehradun's nearest airport is the Jolly Grant Airport which serves domestically from major cities.
Reach Dehradun by Road: The distance from Delhi to Dehradun is 240.3 km which means it takes around 4 hours and 59 minutes by road. The distance from Mussoorie is around 33.8 km which means it takes around 1 hour and 7 minutes by road. One can easily travel via road. There are comfortable bus services too.
Reach Dehradun by Rail: The nearest railway station is Dehradun junction which is conveniently connected to major North Indian cities.
List of Top Places to Visit in Dehradun:
1. Robber's Cave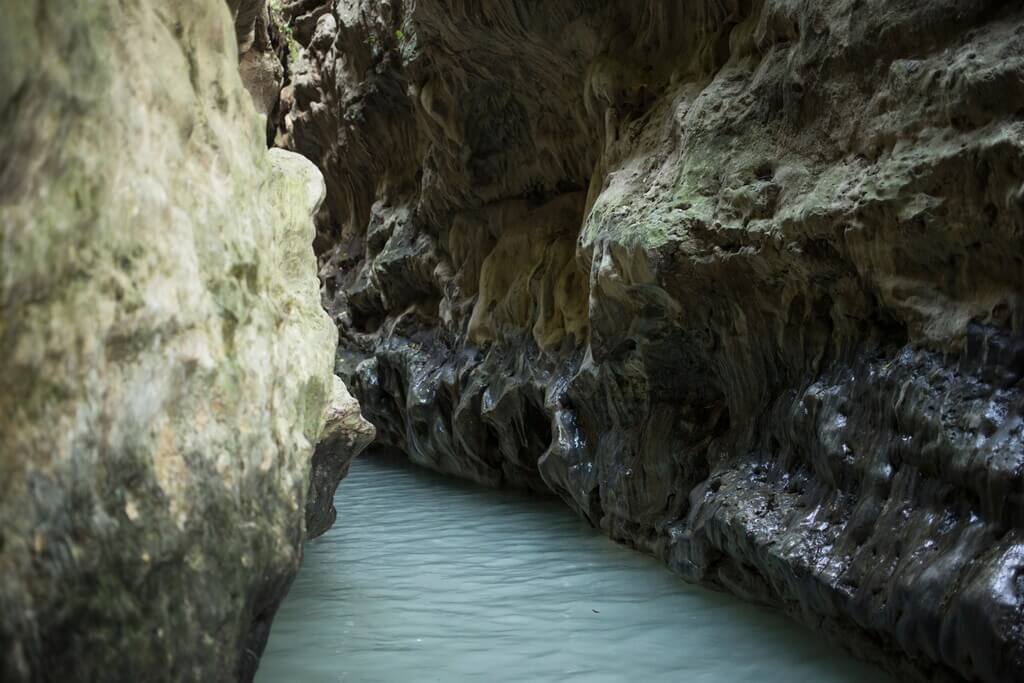 Source: licdn.com
These caves are locally known as Gucchu Pani. They were given the name Robbers cave by Britisher as robbers after stealing choose this path to keep their stolen items. These are some natural caves where tourists can come and dip their feet in the water. Yummy snacks can also be enjoyed while chilling in the caves. This river cave is also known as the abode of Lord Shiva. It is a gorge and people can walk into it as the stream is not too deep.
Reasons to visit: A stroll along the shores is a great way to take a break from the hectic pace of daily life. It's a part of nature hugged by city life.
Commute: It is 8 km away from Dehradun.
Extra Information: The best time to visit this place is from April to October.
Visiting hours: N/A
Entry Fee: N/A
2. Tapkeshwar Temple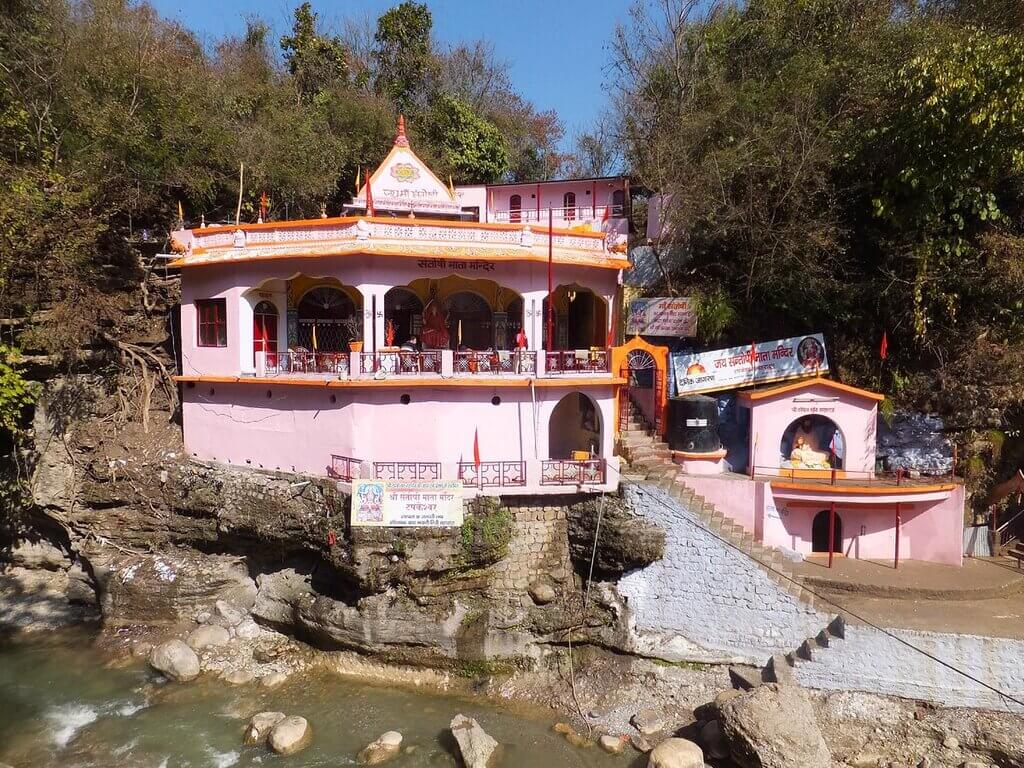 Source: tripadvisor.com
This temple dedicated to Lord Shiva has a legend of its own. It is believed that Ashwathama the son of Dhronacharya was born inside this cave. Mother of Ashwathama didn't have enough milk to feed the baby. Ashwathama was a wise boy and he was a devotee of Lord Shiva. He prayed to Shiva to satiate his hunger. His wish was granted and since then a Shiva Ling is present in the cave.
This is a popular temple amongst the devotees and it's also known as Drona Caves.
Reasons to visit: Devotees need no reason to visit their very own Lord Shiva. Come here to seek blessing and peace of mind.
Commute: The most convenient way to visit this popular temple is by hiring a private cab to the location directly or public transport.
Extra Information: These are collections of temples that belong to the 5th to 7th centuries.
Visiting hours: 6 AM to 7 Pm
Entry Fee: N/A
3. Mindrolling Monastery


Source: blogspot.com
This Buddha temple complex is in the Clement Town of Dehradun. It was established in 1965 by Khochhen Rinpoche. This is one of the largest Buddhist centres of India and various visitors can be seen here. You can also see the tallest Stupa of Asia along with a tall statue of Buddha. There is also a college inside the premises that offers Buddhist studies to monks.
Reasons to visit: Put this spot in your itinerary to experience the rich Buddhist culture and feel the peace within.
Commute: One can choose to travel in a cab or bus to visit this monastery.
Extra Information: The best time to visit this monastery is April to June.
Visiting hours: 8 Am to 12 PM, 2 PM to 7 PM
Entry Fee: N/A
4. Sahastradhara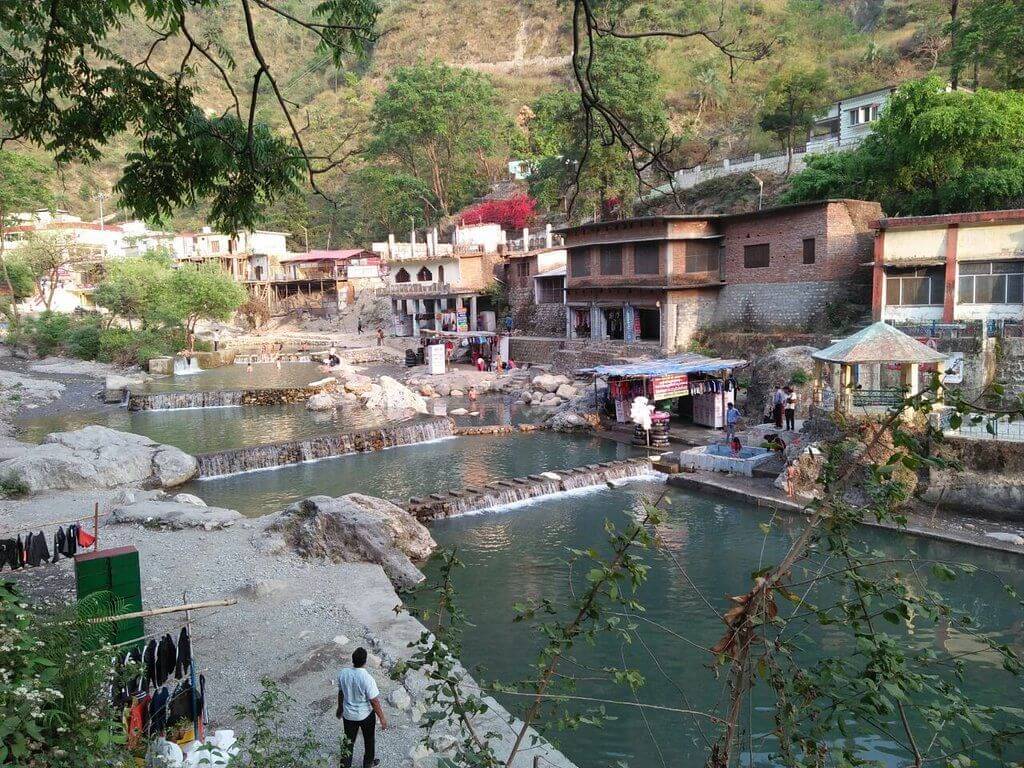 Source: pinimg.com
A hotspot that literally means "thousand-fold spring". This is a popular spring about which people believe that it offers therapeutic and medicinal properties. This is a popular destination to chill and relax in nature's lap.
It is also popular as Sulphur spring as the water flows through limestone stalactites making the water rich in Sulphur content.
Reasons to visit: Come here to sit down and relax from your daily routine and offer yourself a digital detox by keeping your phones away.
Commute: One can take a bus or cab to the spring.
Extra Information: The best time to visit these Sulphur springs is September to March.
Entry Fee: N/A
5. Malsi Deer Park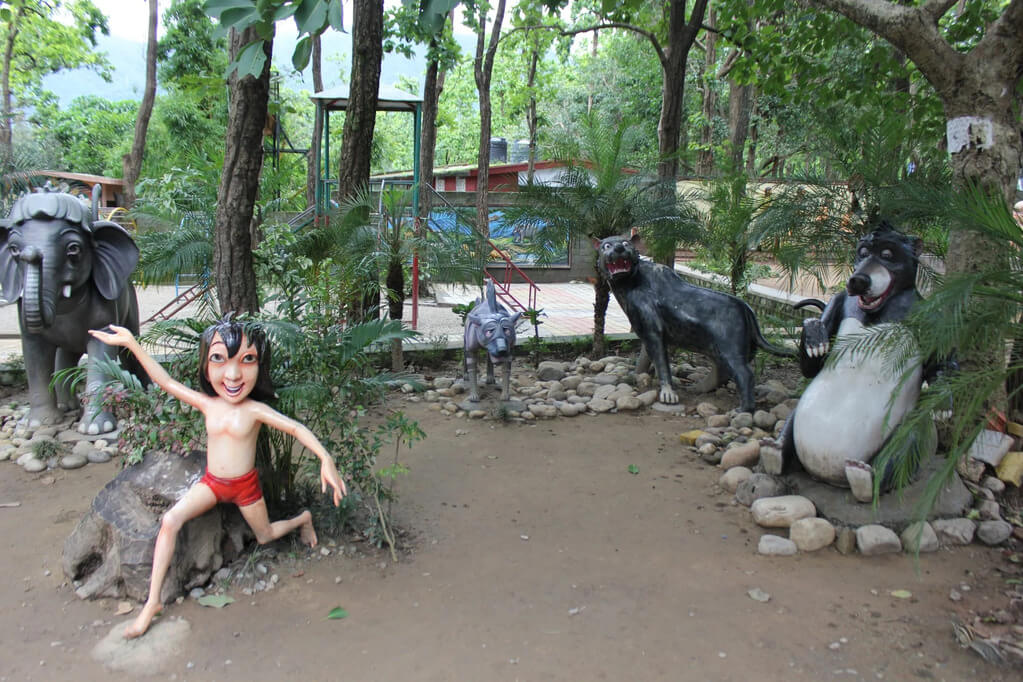 Source: amarujala.com
Located on the foothills of Shivalik Malsi Deer Park is now known as Dehradun Zoo. This natural heaven is the place where you can just sit back and witness the flow of time in the lush green spaces with some amazing views of Fauna. The park is very popular for its deer that can be easily spotted along with some nilgais, rabbits and peacocks.
Reasons to visit: Take a ride here to be one with nature. This charming paradise is the best place to relax.
Commute: Take a taxi from where ever you are staying.
Extra Information: The best time to visit Dehradun Zoo is from April to July. The weather is pleasant and soothing.
Entry Fee: N/A
Also Read: 15 Best Places to Visit in Kedarnath That You'll Love Explore
Besides the Places We Mentioned, You Can Also Visit: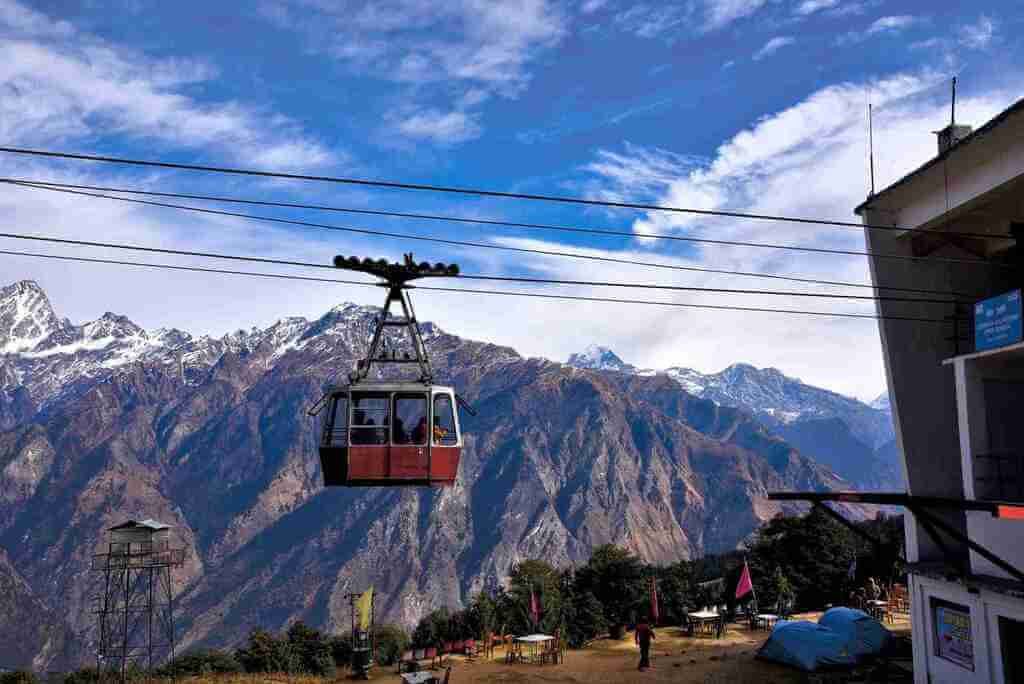 Source: b-cdn.net
Regional Science Centre Dehradun: This science centre is located at Vigyan Dham in Dehradun. This science park is a new attraction here. One can see centres that exhibit nuclear power generation, robotics, carbon nano-tube cloud computing Graphene etc. It also has a Himalaya Gallery that offers a tour of geological, cultural and traditional tourism.
Pacific Mall: Who doesn't like to stop and take a break from all the sightseeing? When you need such a break in Chandigarh visit this amazing mall. You will find the best-eating outlets and great brands to shop till you drop. There is a grand space for the kids to play in the arcade too.
Sahastradhara Ropeway: The word literally means "Thousand-fold spring". This is a ropeway that offers a mesmerising view and you can ride this to go to the top of the mountain of Sahastradhara. This is perfect to ride with family and friends.