Camping is a great activity that you can do with friends, family, or by yourself. It brings you a totally different view of life, makes you feel free and relaxed. There is only one downside- it comes to an end. And once you get to experience it, you'll be craving to do it again and again. Camping is addictive in a way. But, it is a good addiction! Here are some best places to camp on the west coast.
To make your camping experience even better, you need to have the right gear. So to make sure you stay warm and sheltered properly, why don't you take a peek inside the Hyke & Byke store? We guarantee that you will find quality and affordable gear, whether it is sleeping bags, tents, or a high-quality sleeping pad that will allow for enjoyable nights under the stars.
Why Is the West Coast a Perfect Camping Spot?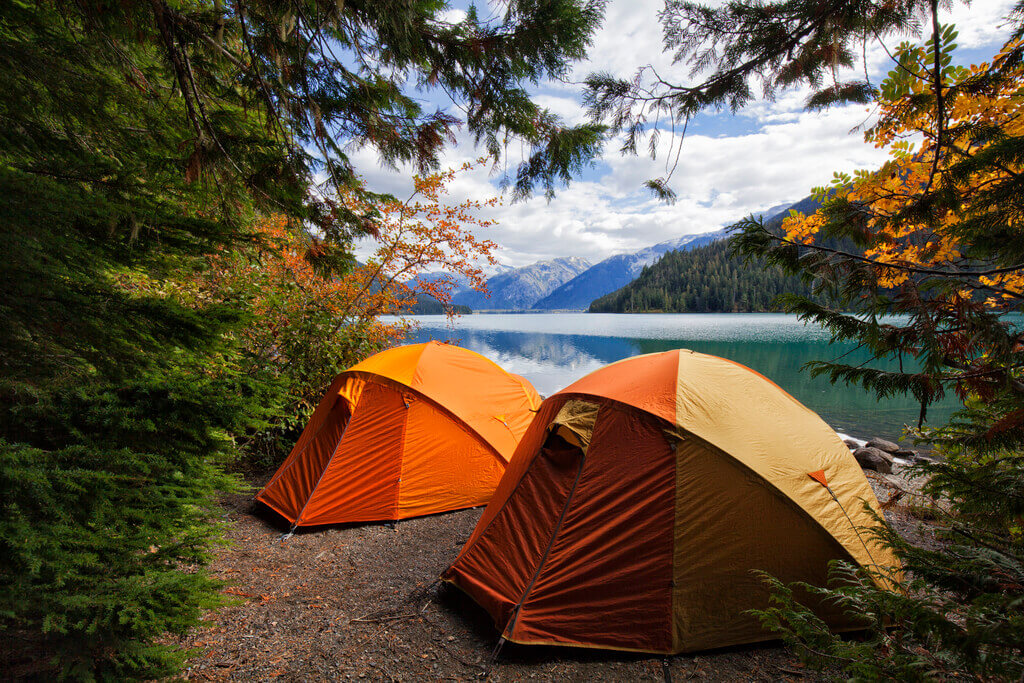 Source: mqcdn.com
The West Coast has many different places that are unique in their own way. There are many camp spots that give a great view of nature and are perfect for creating memories that are unforgettable.
The west coast also offers adventure for everyone who looks for it! There are endless trails for hiking, jogging, cycling, and you already know the benefits this brings you. Rivers and lakes where you can swim and dive and experience life below the water surface. It's a whole different world under there. At night, it offers you sleeping under the clear sky full of stars and peace, away from the traffic noise that we've got used to.
Places to Camp on the West Coast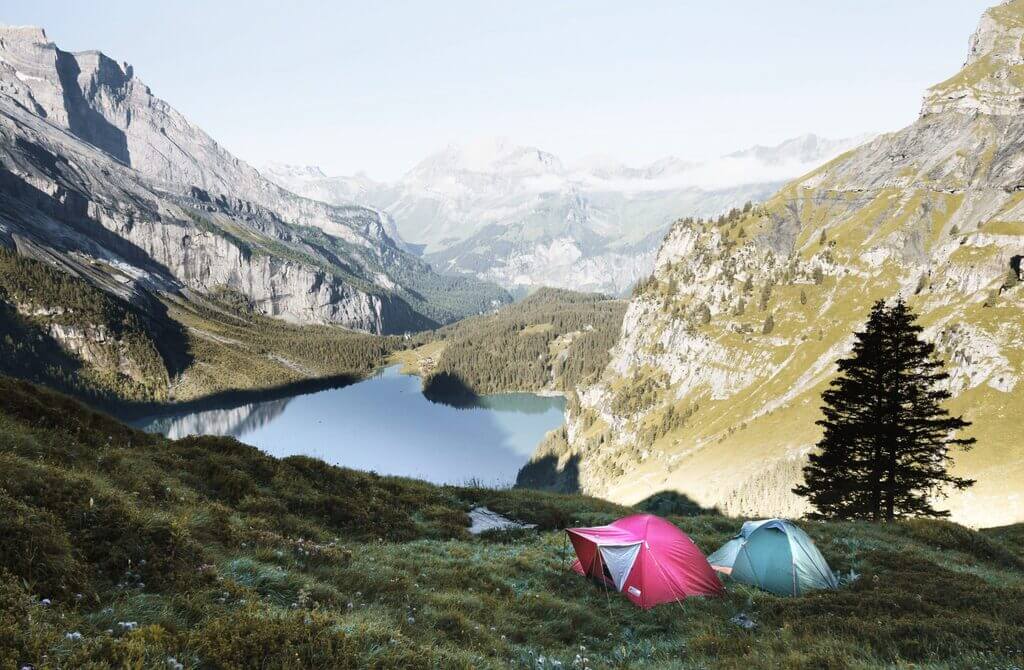 Source: girlswhomagazine.nl
Nature placed a lot of hidden gems on this Earth for us to find. Luckily, with our enthusiasm and love for camping, we've discovered most of them. In the following, we will mention several camping places that are great for relaxing and a bit of adventure. They will give you an adrenaline rush just by looking at them. Imagine visiting them!
Nehalem Falls, Oregon
If you're a fan of spectacular views, then this is the right place for you. Amongst the gear, grab your camera, because this is a place that deserves its spot on your shelf in the living room. Nehalem falls are located in Oregon and the nature around them is perfect for camping.
Here, you can hike and relax near the waterfalls, but if you're more of a fishing and swimming person, then we've got you covered. Around half a mile down the waterfall, there's this beautiful place where you can do all of those fun activities while remaining safe at all times.
Honey Bear Campground, Oregon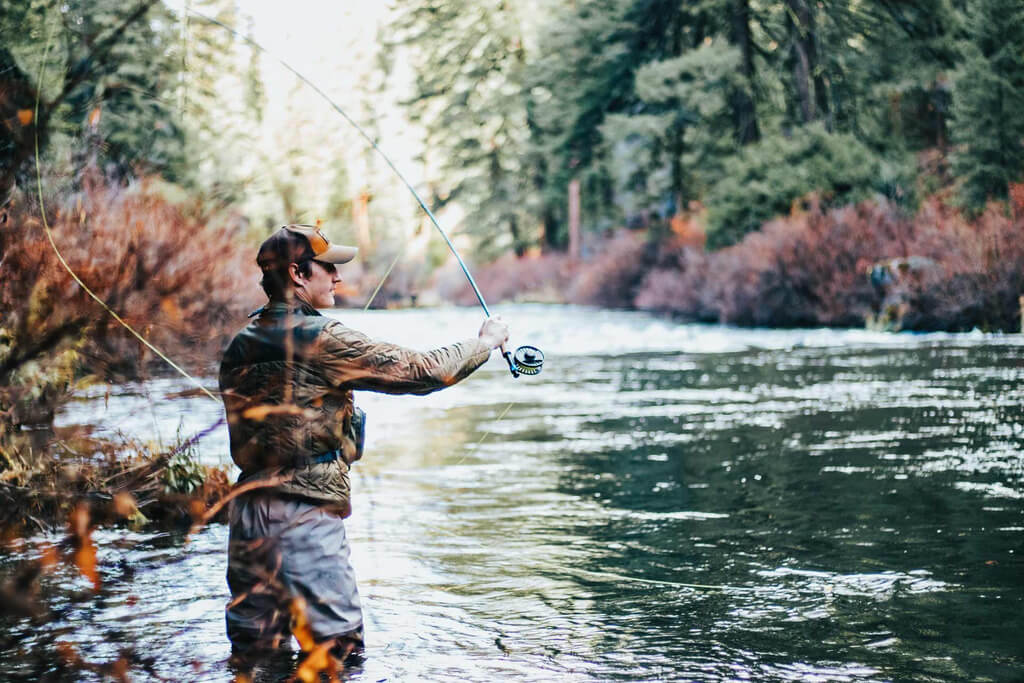 Source: outfittergearlist.com
Another beautiful place where you can go with family, friends, or simply by yourself. Honey Bear campground has this big German-style chalet that has a huge dance floor, where the owners throw occasional dance parties.
Around the campground, there is this beautiful nature that seeks your attention. You can go hiking around and get to know the place better. Not far away, there is a pond that is full of fish, so it's great for improving your fishing skills as well.
Laird Lake Campground, Oregon
Many campers aren't familiar with this place, which makes it a little bit more special than the others. If you visit it, you will be greeted with a spectacular view of the lake and the surrounding nature.
The lake itself is deep, around 1.8 meters, making it perfect for swimming. The surrounding nature offers a place to sit and enjoy the moment. A little note- there is no drinking water, and also- they are pretty strict about the no-garbage policy, so you better carry an extra bag for it.
Also Read: Camping Packing List: 19 Essentials To Take On Camping
Salt Point State Park, California
If you want to experience something that feels out of this world, then this place is worth your time. The salt point state park is a true gem of the West coast, which is perfect as a camping destination.
It has two campgrounds where you can settle and two great hiking trails with amazing views. It also has an underwater reserve where you can dive, but you cannot collect anything along the way. Trust us, just looking at all that life out there will be mesmerizing.
Van Damme State Park, California
Looks like California has a lot to offer to the camp-lovers. The Van Damme SP is a well-known popular campsite that usually requires a previously-made reservation. But, once you get inside, you will see that it was worth it.
For the adventure seekers, there is a hiking trail that goes across the Little River a couple of times and heads into the woods. Also, it is a great place for cycling and jogging. Just across the park, there is a beach where you can go sea kayaking.