Have you ever made a bucket list of the places you want to see? If you haven't, then you are missing out on a major fun element in your life. Let us tell you that the one place that is on the top of anybody's list is Las Vegas. After all, there is a reason why this world of adventure holds a special place in everyone's heart.
You can dance your heart out here, soak in the sun, have some delectable cuisines, hike to the best deserts and mountains. In short, you can witness some incredible places in this city. Aren't you excited?
Don't know what these places could be? Don't worry! We have come up with phenomenal places that will surely help in creating ever-lasting memories in your life.
Without much ado, let us delve into the world of exploration!
Moapa Valley: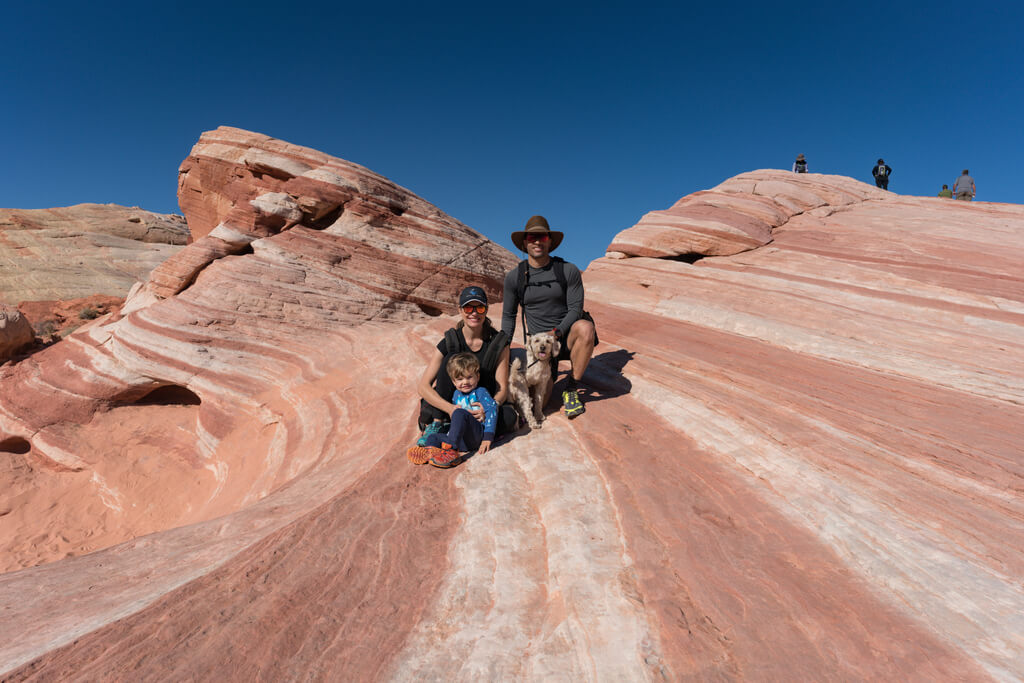 Source: wp.com
It is considered a little gem located in the south of the Nevada desert. The valley is constructed between Lake Mead National Recreation Area and Valley of Fire State Park. You will come across a bundle of alluring communities like Overton and Moapa.
It was established in the late 1880s. Mormons, a cultural group, promised to build agriculture here. Farmers from here shipped their agricultural produce to different states. You might surprise to know that strong agriculture and farming still exist here to this date.
The visitor attracts to this area for its unmatch and amazing character. There are many events held annually here. If you are visiting with the family, you can enjoy The Clark County Fair & Rodeo. It is held annually in Logandale. In this fair, the quality of life in the rural area of Nevada is depicted.
If you are a hardcore enthusiast of cars and bikes, then the annual Fall Festival Car & Motorcycle Show is the perfect choice for you. It is hosted annually in Overton.
Are you an art lover? This place also conducts a Pomegranate Arts & Crafts Festival annually to showcase commendable art and craft. The interesting thing here is that all things have a touch of pomegranate in them. Sounds amazing, right?
If you decide to come here to experience some breath-taking adventure of your life, don't miss out on the Mojave Desert? Known for its scenic beauty and state parks, it is a famous tourist destination. It has got four national parks with stunning wildlife. So who would want to miss that?
Valley of Fire: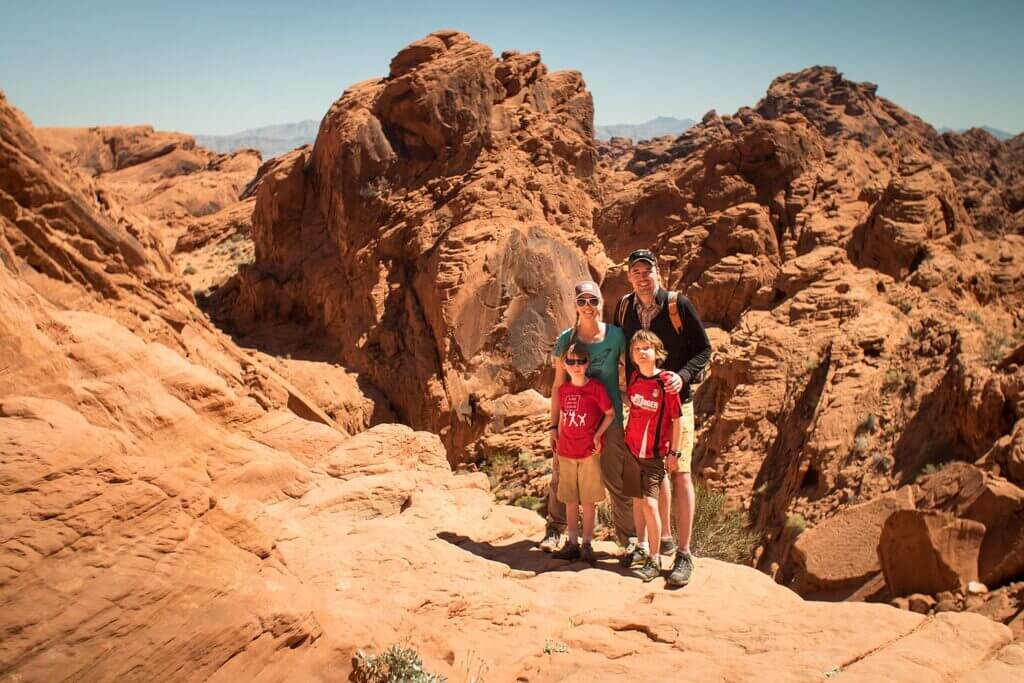 Source: travelingmel.com
It was the oldest state park established in 1935. A brilliant spot located in Nevada, this place is all about offering panoramic vistas and petroglyphs. You will be missing something really great if you forget this place to visit when you come to this city of lights.
How did the place derive its name? It has 46000 acres, and this area is filled with red rock formations. On a dazzling hot sunny day, these rock formations will give you an appearance like fire. That's how it got its name.
The most iconic sights here include Atlatl Rock and Elephant Rock. Additionally, you will witness spectacular landscapes here.
Calico Tank: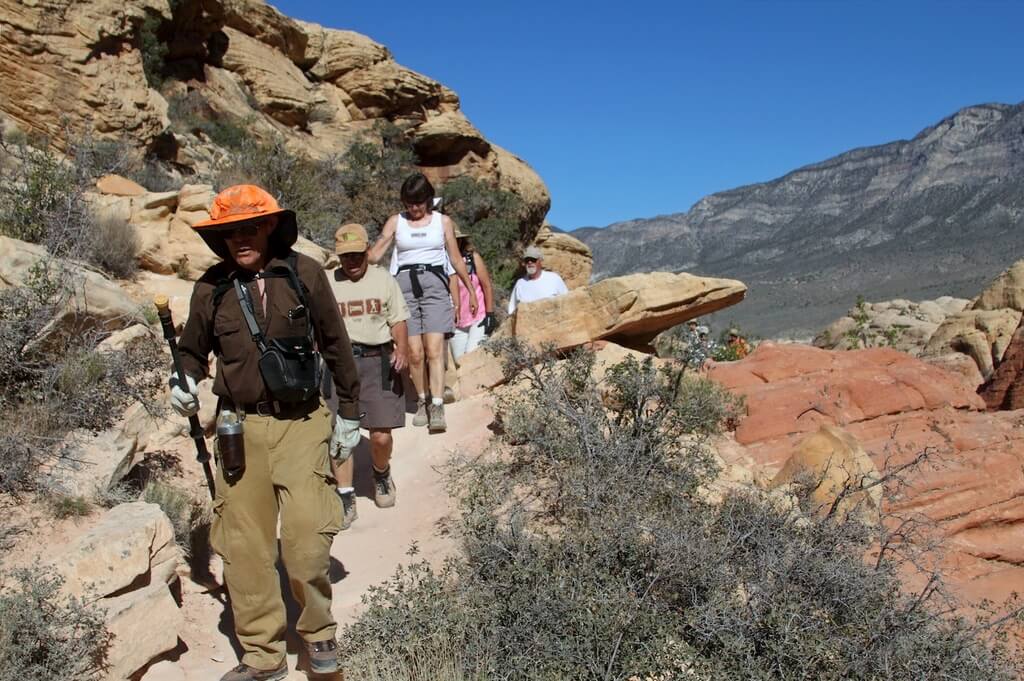 Source: blogspot.com
If you are a hiker, then Las Vegas has a popular hike destination named Calico tank to challenge your hiking instincts. It is located in a Red Rock Canyon National Conservation Area and is a 2.2-mile trail. Wondering what you will see on the way? Red rocks, wildlife flowers, and stone stairs require your hands and feet to climb over the ridges.
The grand views are waiting for you if you reach on top. Over the mountains and desert – who would miss the chance to go there?
Also Read: 10 Best Hotels to Visit While on a Trip to Las Vegas
Mount Charleston Hiking Trails: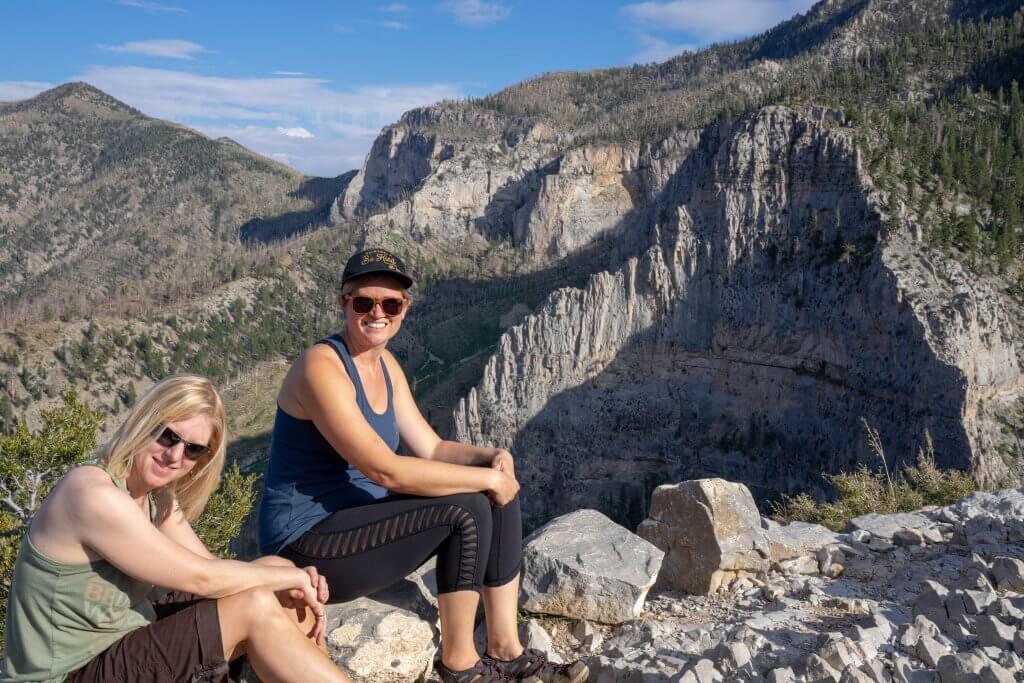 Source: thetravelingtraveler.com
Summer has marked its entry with a bang. If you are making plans to visit this city that never sleeps and want to escape reality, then step into the world of hiking in the Mount Charleston area. The mountains are as high as 12000 feet. But the trails are 8600 feet in height. As you climb up, the temperature begins to lower down, and you will feel a cool breeze. Isn't it the best refreshing retreat?
You'll find the 2 well-recognized trails here–
Mary Jane Falls:
It is a 2.5-mile hike with a bunch of beautiful sights. You will observe the forest area with ponderosa pines here. To add more to it, aspen to a canyon will also come on your way. As you will climb up to the trail, your eyes will see spectacular views of Big Falls and then ultimately Mary Jane Falls.
Big Falls Hike:
A little more challenging than the Mary Jane Falls, this trail is 3.5 miles long. So you will have to work a little extra. The best part is that at the end you'll find a 100-foot incredible waterfall. This is one of the most astounding waterfalls in the whole area, especially during springtime. You will never regret your decision to come here.
We have talked about the places to explore. If you are a hodophile who is missing the fun of trekking and hiking but don't like to follow a tour guide. Or are you the one who likes to travel alone or with your friends being your own master?
Then we have come up with a very special solution for you. Are you excited to know that? The answer is – it is none other than Las Vegas desert ATV. You don't require any experience or tour guide for it. All that you need is a license. Hence, dive into the deserts of Las Vegas, fiery red mountains, and sand dunes with the ease of ATV rentals.
To Sum It Up
Las Vegas is filled with adventure and fun. You can enjoy trekking, deserts, mountains, scenic beauty and what not! Why are you still pondering? Just go and get up. Be ready to take the journey ahead. After all, the journey of a thousand miles begins with a single step.
A marvelous world is waiting for you. It is time to explore and create lasting memories. May you have loads of fun!