You're looking for a new adventure for yourself with your loved ones, or even alone? Indonesia's Islands may just be the right choice. If you love the beach, the crystal clear water, hot weather, and warm nights, then what are you waiting for? Pack your suitcase right now!
If you're traveling with friends or family, there are private charter cruises that will allow your group to connect and make some unforgettable memories. Expect great service, an amazing journey, and action-packed adventures that focus on nature, wildlife, and your own satisfaction!
Indonesia's Islands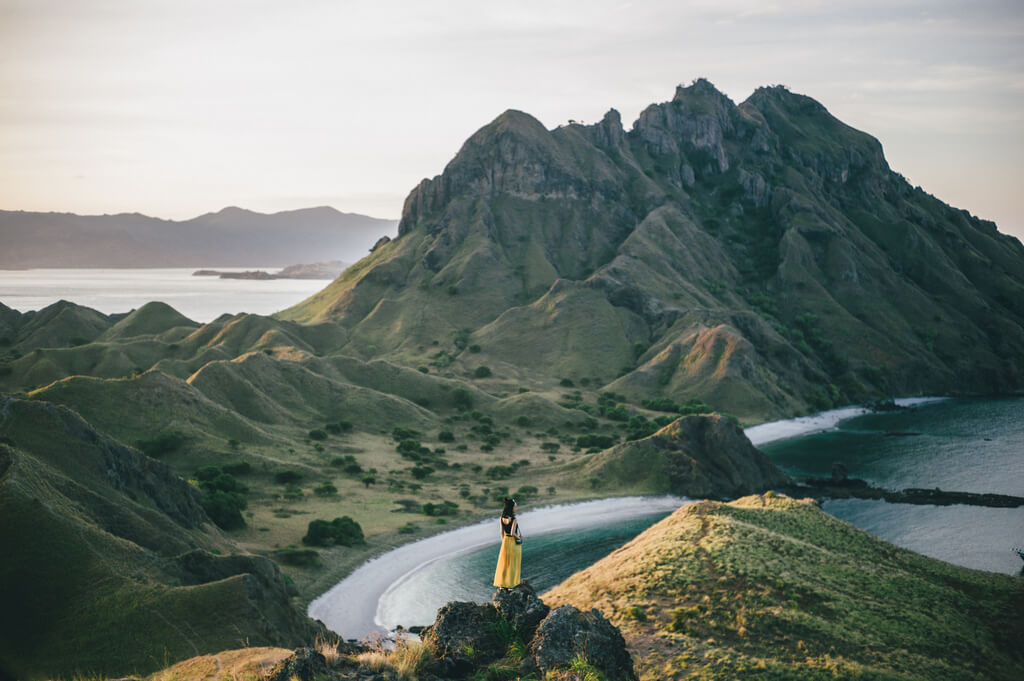 Source: wikimedia.org
Indonesia is the biggest island country in the whole world. It is said that it is the biggest archipelago with over 17,000 islands. There are many reasons why Indonesia is a country that everyone loves it.
First off, it has a wide range of cultures. It has the most amazing traditional food that you've ever tried. The combination of spices is completely out of this world. Indonesia has many temples, and believe it or not, you will find peace here. Also, for all the nature-lovers out there, Indonesia owns some of the biggest hidden gems on this planet- waterfalls, volcanoes, beautiful beaches. Once you get there, you feel like you've just transported yourself into some other dimension.
Cruise Destinations
You're already there, so why not explore it? Since Indonesia is an island country, we should mention that the best way to explore it is by boat. In the following, we will mention some of the islands that you should visit. Trust us, you won't regret it.
The Spice Islands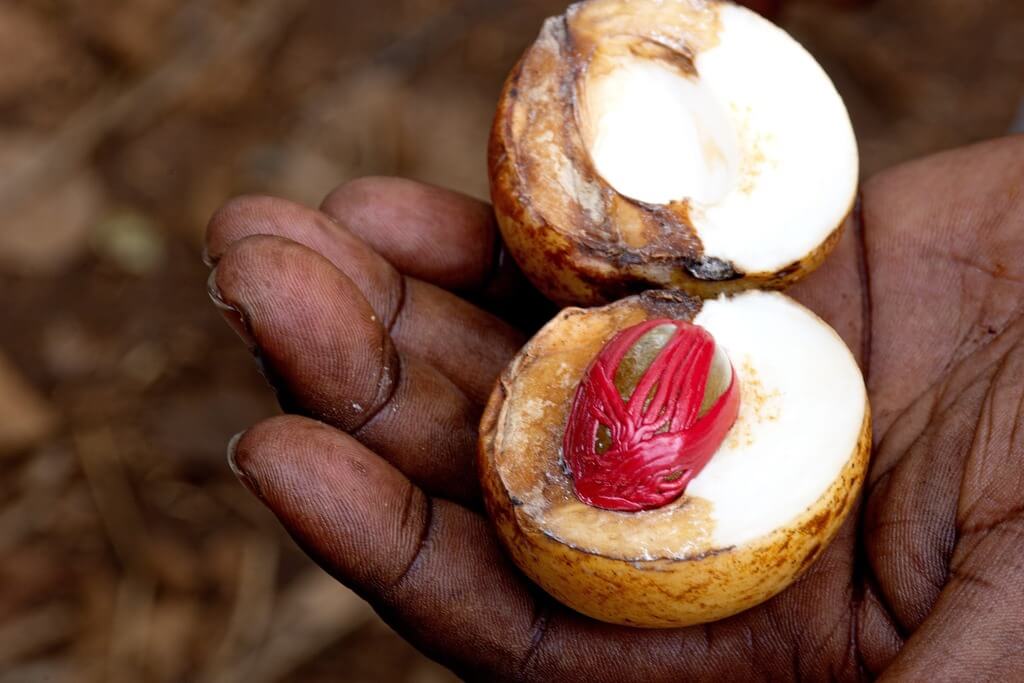 Source: blogspot.com
If you ever get the chance, you should visit the spice islands, also known as the Maluku Islands. A small group of Indonesian islands that's famous for producing some of the most commonly used spices- nutmeg, cloves, pepper, and mace.
The spice islands are known for the many different cultures that live there. There is a great diversity of languages, religions, and cultures, all in one place. If you seek to explore the culture there, you should visit Ambon Island. For the adventure-seekers, Ternate Island and Manado City are on top of the list. For relaxing, consider visiting Kupang City.
Bali and Komodo National Park
A famous island located in Indonesia. It is known for its beauty and it's one of the most frequently found islands on every person's bucket list. Bali has the most wonderful nature out there and it is definitely worth your time.
When visiting Bali, you will have the opportunity to see many temples and experience the culture and the native history of Indonesia. You can visit the forests out there and the Kintamani Volcano. It is a spectacular view, and it's even better if it's the first volcano that you see in your life.
The Komodo National Park is a place where the Komodo Dragon lives. Before you think of it as a myth, the dragon really exists. It is one of the world's largest lizards, and you'll have the chance to meet him eye to eye. There is also other wildlife- pigs, deers, and monkeys. T
he Komodo National Park has many ecosystems that are here thanks to the protection and the strict rules the park has. It's an excellent destination for hiking, birds, and wildlife spotting as well as snorkeling in some of the most mesmerizing dive sights in the world.
Also Read: Best As well As Exciting Indonesia Holiday Destinations
The Four Main Islands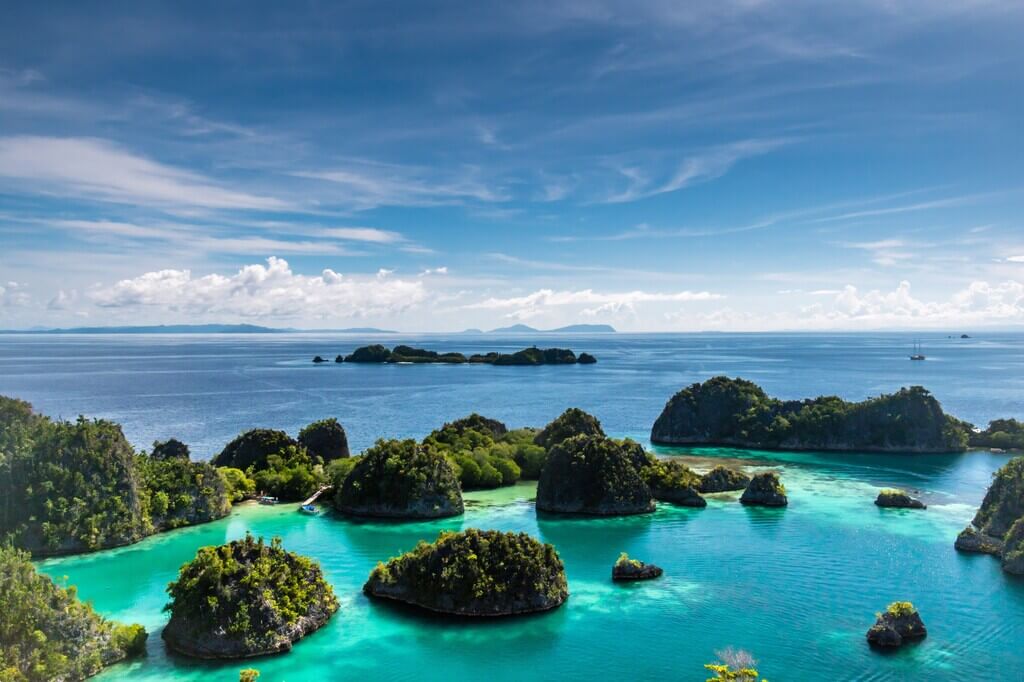 Source: medium.com
Last, but definitely not least on our visiting list, we have the Raja Ampat or the Four Kings. Here we're talking about the four main islands of Indonesia.
This is the right place to go if you want to swim and dive in the crystal clear waters. The water is so clear that once you go deep enough you can see the colors of the rainbow appear. You will greet with different kinds of fish and underwater life, such as corals with vibrant colors. You can also go kayaking and experience all the nature that surrounds you.
Another thing worth mentioning is Batanta Island. It is part of the four main islands, but there is one thing separating it from the rest. It is a beautiful place where you can go diving through caves. An experience that you will never forget!
Summary
Indonesia is a country known by many for its sandy beaches and clear waters. But, what's even better than relaxing on the beach is taking at least a couple of days to explore the country, preferably by boat. That's the best way to find the gifts of Nature. Either way, no matter if you're looking for fun, adventure, or just a vacation, Indonesia's Islands are the right choice for you.