Among the several unique features of Oregon, the most significant one is its mountainous and rugged landscape. The peaks divided into large portions due to converging fault lines and volcanic eruptions have assisted to form one of the west's most elusive and eye-catching attractions: the Oregon hot spring. No matter whether these are piped into private luxurious tubs or naturally formed, these steaming pools offer an opportunity to visitors and Oregonians to relax and re-boost their energy in some of the finest mineral-enriched water of the state.
The hot springs in Oregon are scattered throughout its beautiful surroundings. There are both remote soaking pools and popular luxurious hot springs. However, both of these thermal attractions equally define the extraordinary allure of the pacific north-west. There's a long series of Oregon hot springs that offer interested travelers a variety of places to explore.
However, the choice of the best hot springs in Oregon entirely depends on the traveler's desired experience of hot springs. While some hot springs offer more vibrant night skies and isolated settings, some provide well-known choices like entertainment for the larger crowds each weekend.
Soak and Camp at 11 Most Popular Hot Springs in Oregon
There's nothing quite as comforting as syncing into a steamy pool of water after a long and tiring tour, especially when the temperature is low. Oregon is a perfect location for that. Here you can sync into the pool while experiencing the calm tune of nature and can completely relax your mind and body. Oregon's abandoned forests, winding hiking trails, and waterfalls are the perfect places to get lost for a few days. Following are the 11 most relaxing Oregon hot springs.
1. McCredie Hot Springs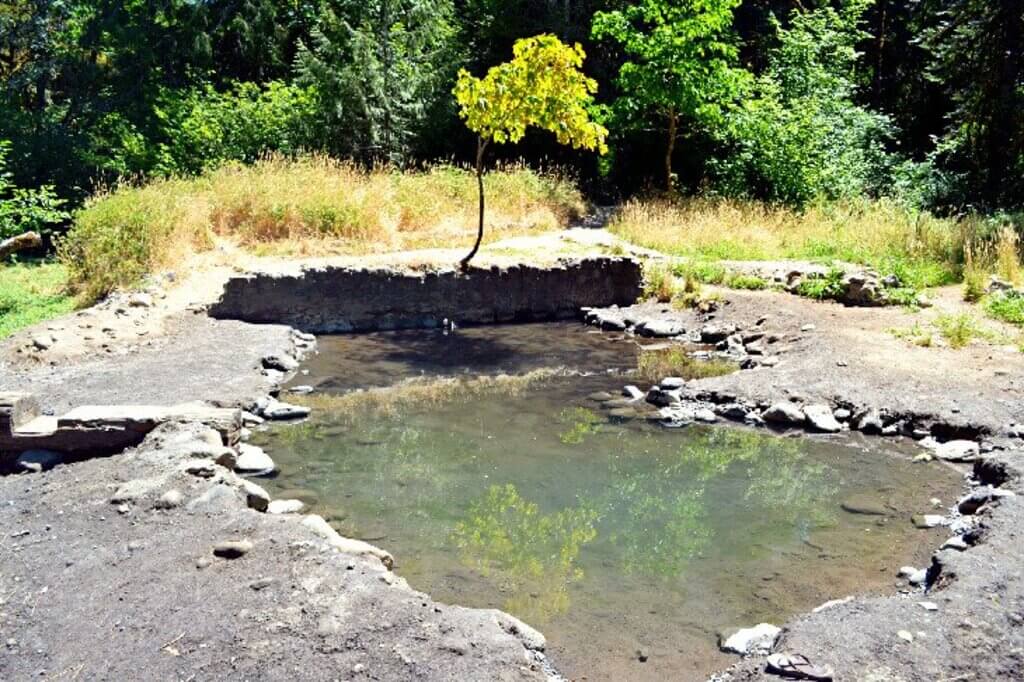 Source: planetware.com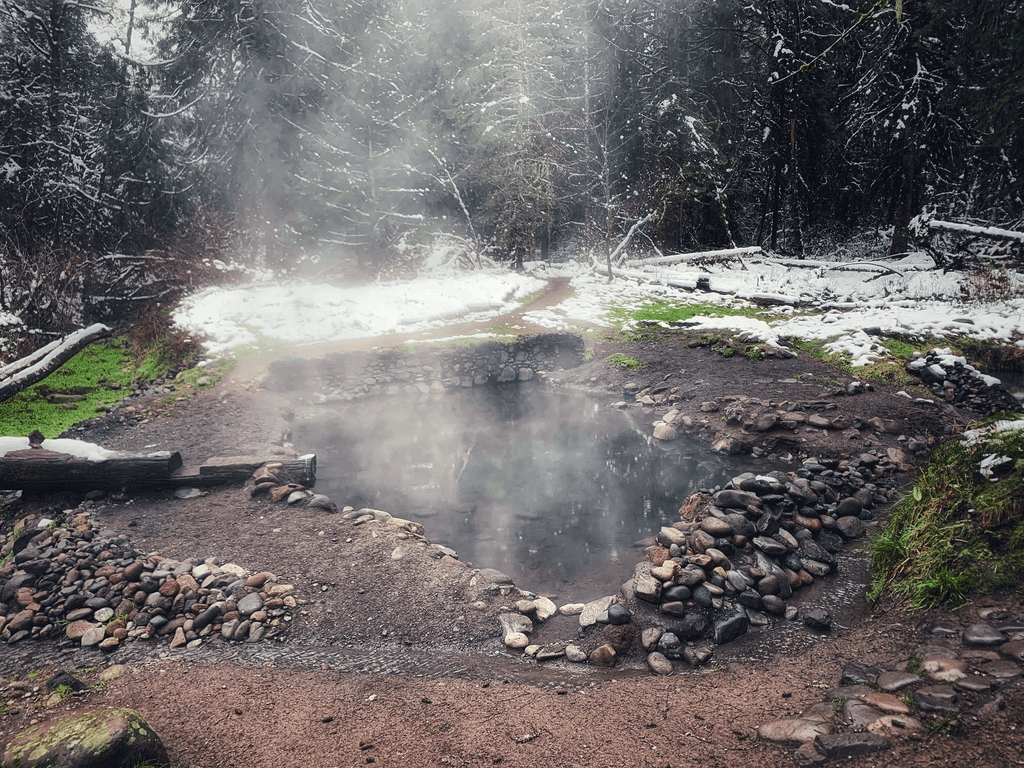 Source: alltrails.com
If you are opting for some towering waterfalls in the Williamette National Forest you must hit up this Oregon hot spring. Situated 10 miles east of Oak Ridge, this hot spring is at the end of the beaten path. Not many people can find this hot spring, hence you won't have to worry about getting a peaceful pool time.
The only thing you have to make sure of is that packing every necessary thing for your stay because there aren't any campgrounds or trash around. After finishing your soak you can head up to the north to highway-58 to reach camoing sites like Williamette Mission State Park and Oak Ridge RV Park. Also, you can take a rest in an insulated roof nest amongst the unkempt forest after a long session of soaking.
2. Paulina Hot Springs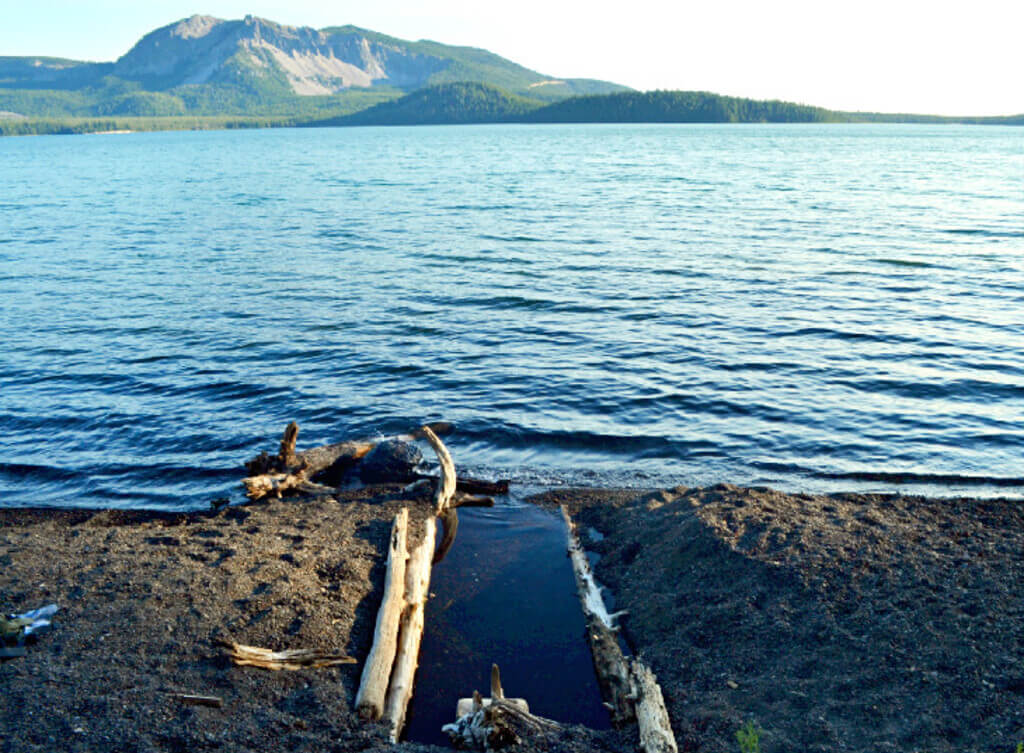 Source: wordpress.com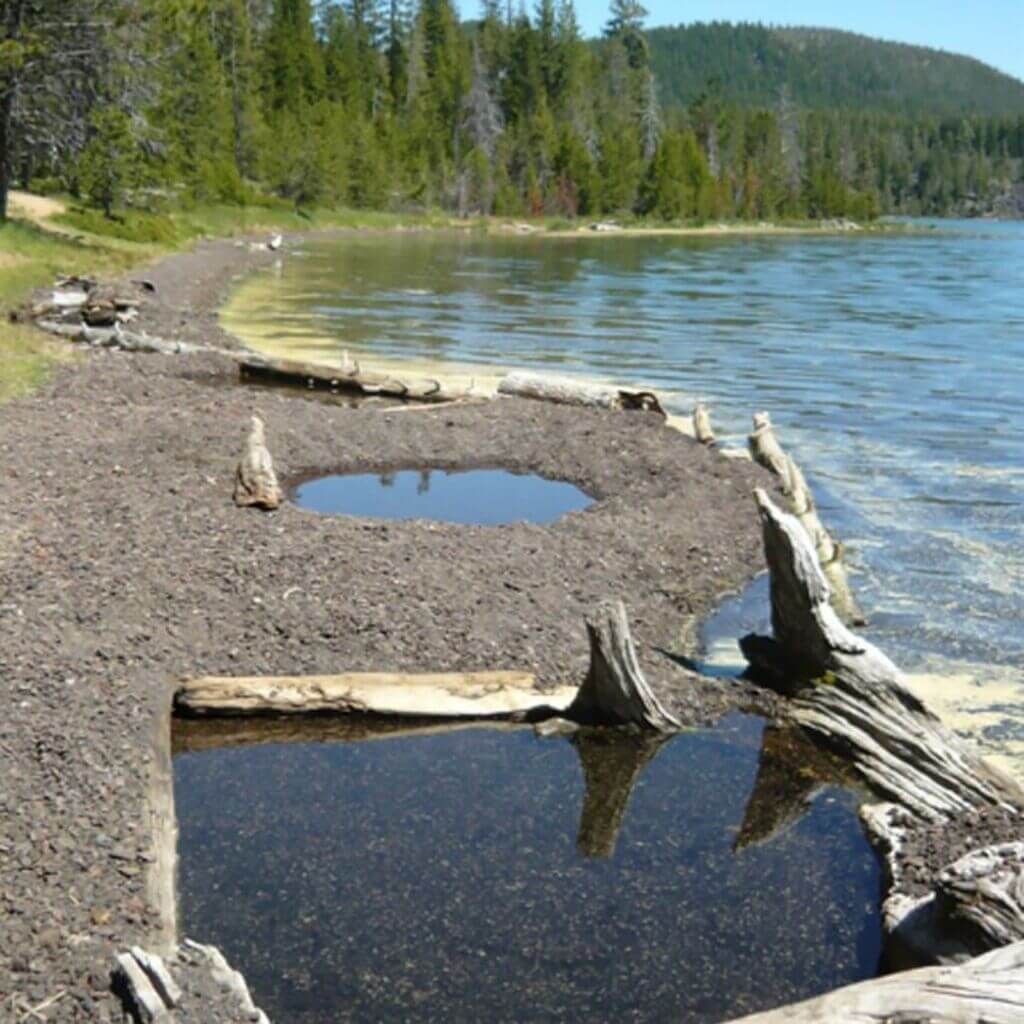 Source: pinimg.com
Situated within the Newberry National Volcanic Monument and Deschutes National Forest, Paulina hot spring is one of the best hot springs in Oregon. You can reach this exclusive hot spring by hiking 2 miles on Paulina lake's shoreline. Portions of the route allocate rock outcroppings offering alluring views of the landscape. After making the scenic trek the travelers would find small soaking spots that are dug out of the rocky shoreline.
The small cool waves of Paulina lake balance the hotness of the water that seeps in from the profound underground. What's more to that is the hand-dug soaking spaces that provide an eye-level view of the topography and also the marvelous site scene of the Paulina rock. However, this hot spring is one of the busiest hot springs in Oregon during summer but on weekdays and in the early mornings you can find yourself lonely while enjoying the calmness of the hot spring.
3. Hart Mountain Hot Springs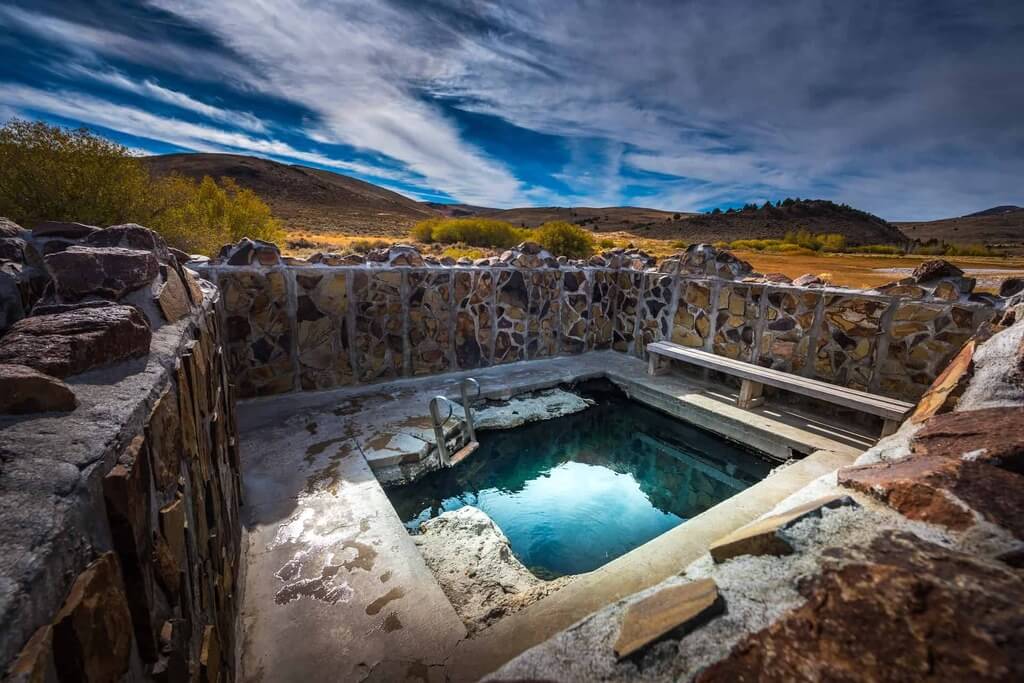 Source: tripstations.com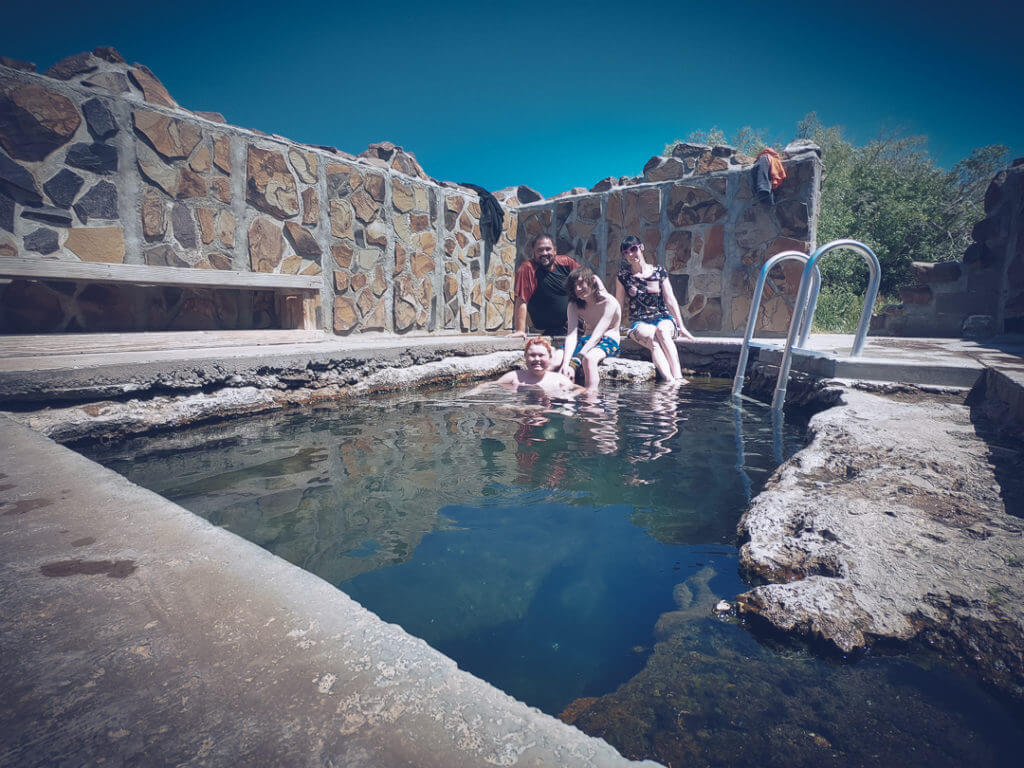 Source: twisted4runner.com
This Oregon hot spring is operated by the U.S wildlife and fish service as a Hart Mountain National Antelope Refuge component. Hart mountain hot spring is a remote area of the southern portion of Oregon.
The main feature of this hot spring in Oregon is the landscaped rocks which ensures a comfortable seat and also a small pool that offers alluring views of the surrounding open and vast landscape. There are thirty available primitive campsites located near the hot springs campground. However, during your visit make sure to pack your drinking water.
4. Umpqua Hot Springs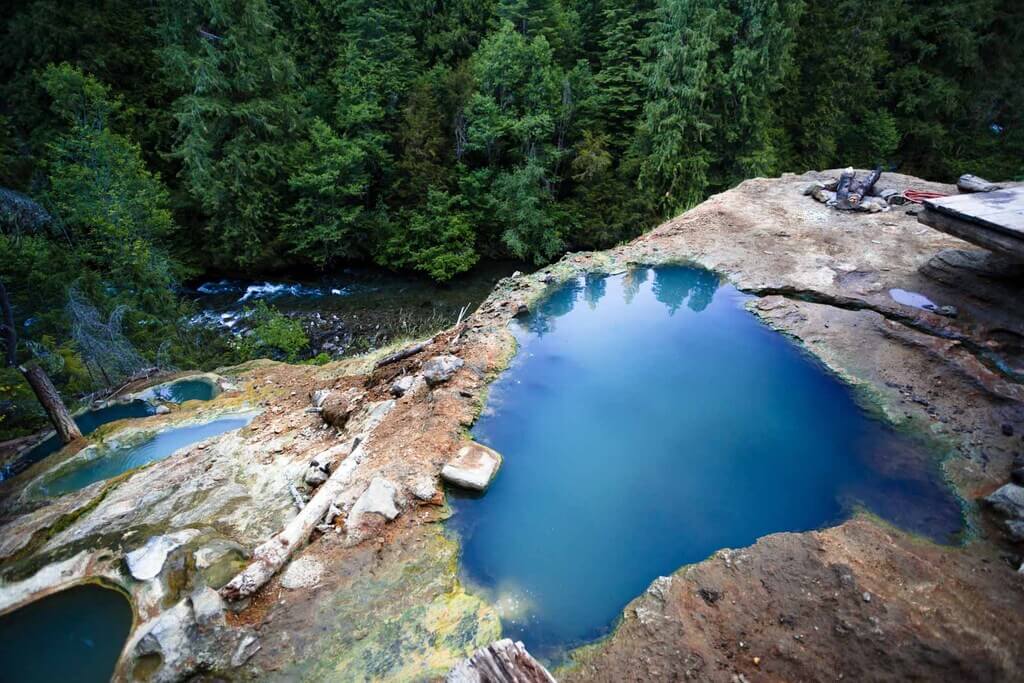 Source: oregonisforadventure.com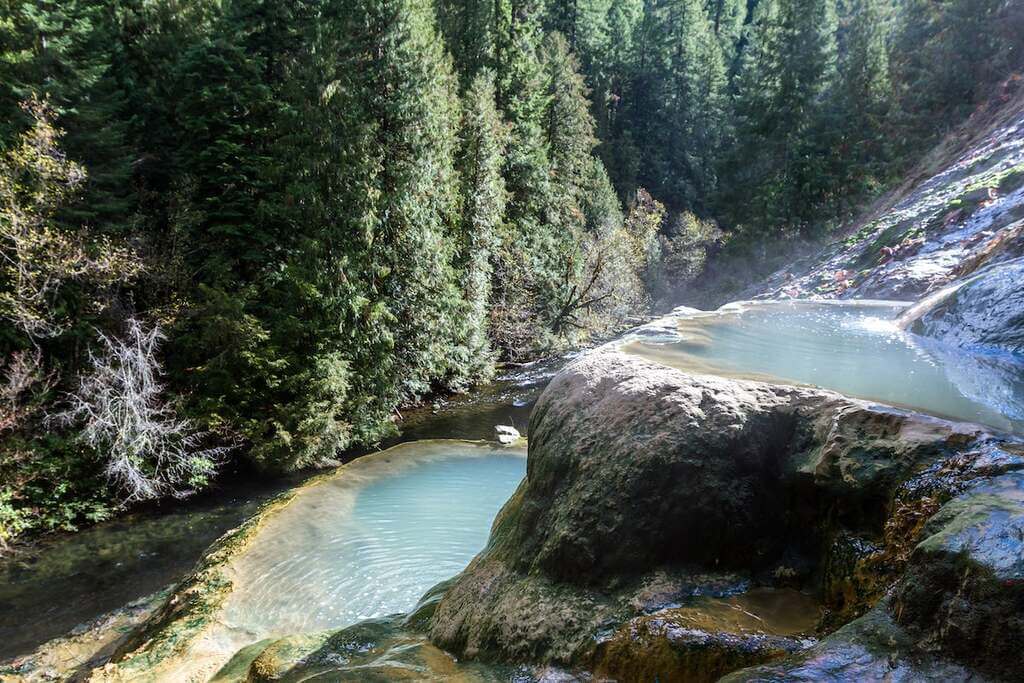 Source: thedyrt.com
This hot spring is a famous set of the best Oregon hot springs that offers a yearly picturesque soak. It offers 3 exclusive soaking pools, each of which are uplifting the temperature on their way up from the river. This hot spring in Oregon also offers a tub covered with a primarily wooden structure.
To park at the trailhead MW Forest pass or a similar hand tag is necessary. However, clothing is a choice based on this area of day-use. To reach the springs you have to trail a steep and short quarter-mile from the parking area. At the trailhead a halt toilet is available and every user needs to pack out every trash accumulated by them.
This hot spring in Oregon is especially crowded on the weekends. If you're opting for spending a few days in this area then the closest place to you'd find to pitch a tent is at least 4 miles away from Umpqua hot spring, named as Toketee campground. This hot spring in Oregon is located near the Crater Lake National Park and you can access this place by driving a limited distance on Gravel roads. However, you must drive slowly, especially during winter.
5. Bagby Hot Springs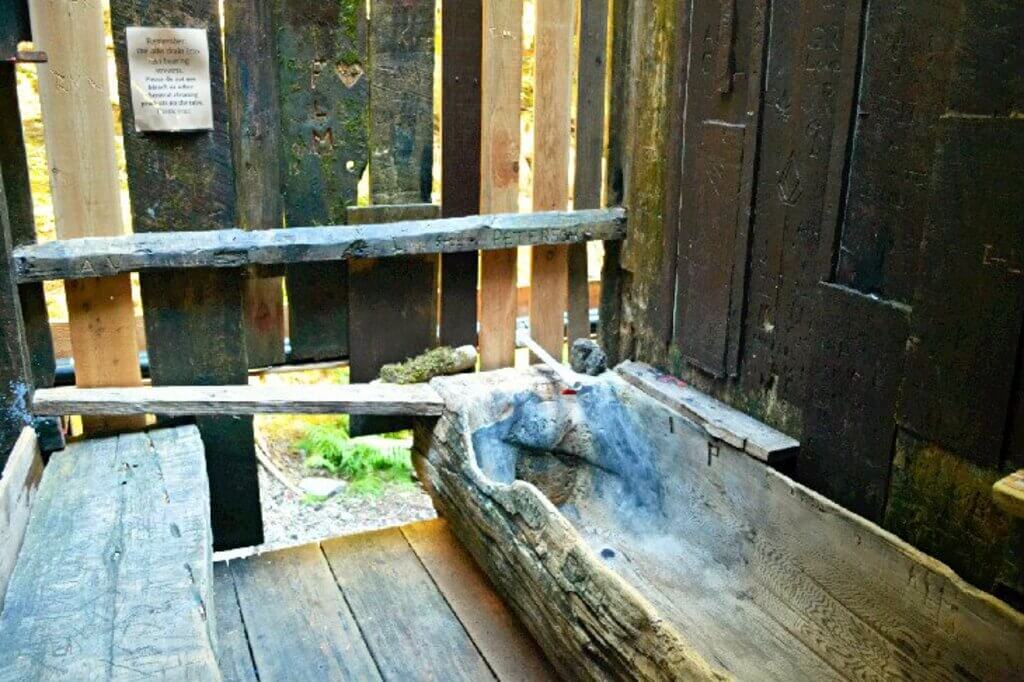 Source: planetware.com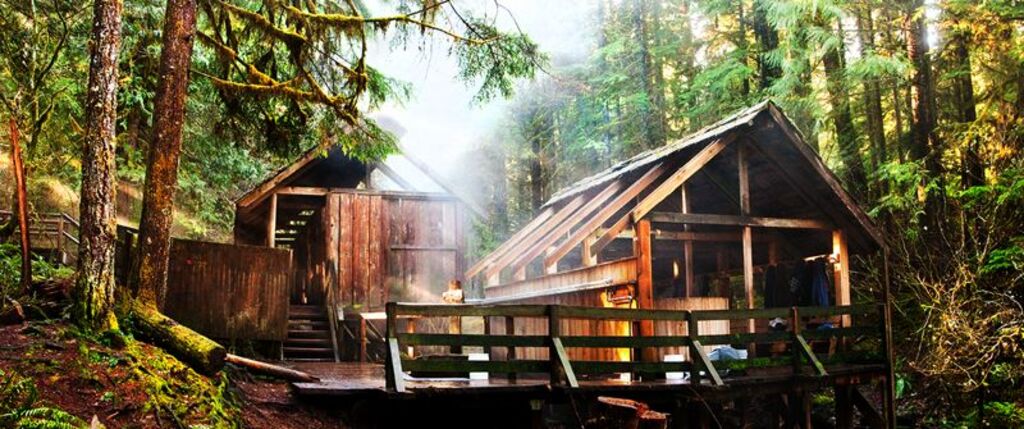 Source: pamplinmedia.com
This hot spring, named after Jim Bagby (discoverer) is considered one of the best hot springs in Oregon. The hot spring emerges after a hike through the forest beside the Collawash river.
The specialty of this hot spring is that it offers a variety of bathing rooms and pools, that includes cedar tubs, rustic bathhouses, and wooden tubs. However, you would have to pay $5 per person at the self-service pay booth at the Ripplebrook Ranger Station near the trailhead.
6. Terwilliger Hot Springs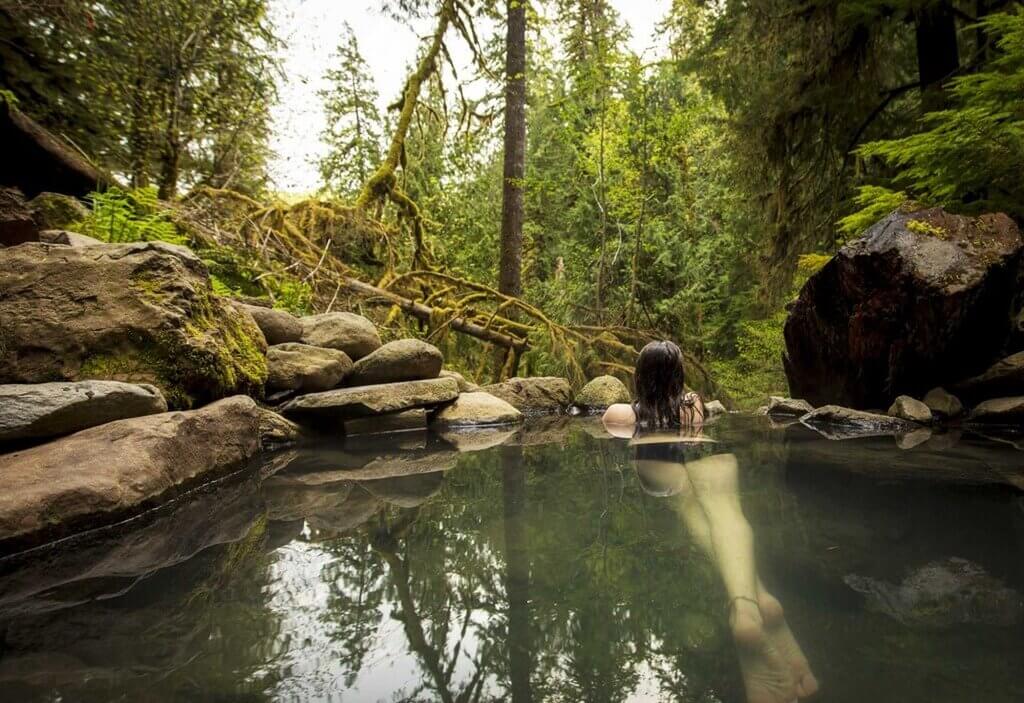 Source: 4000210009.com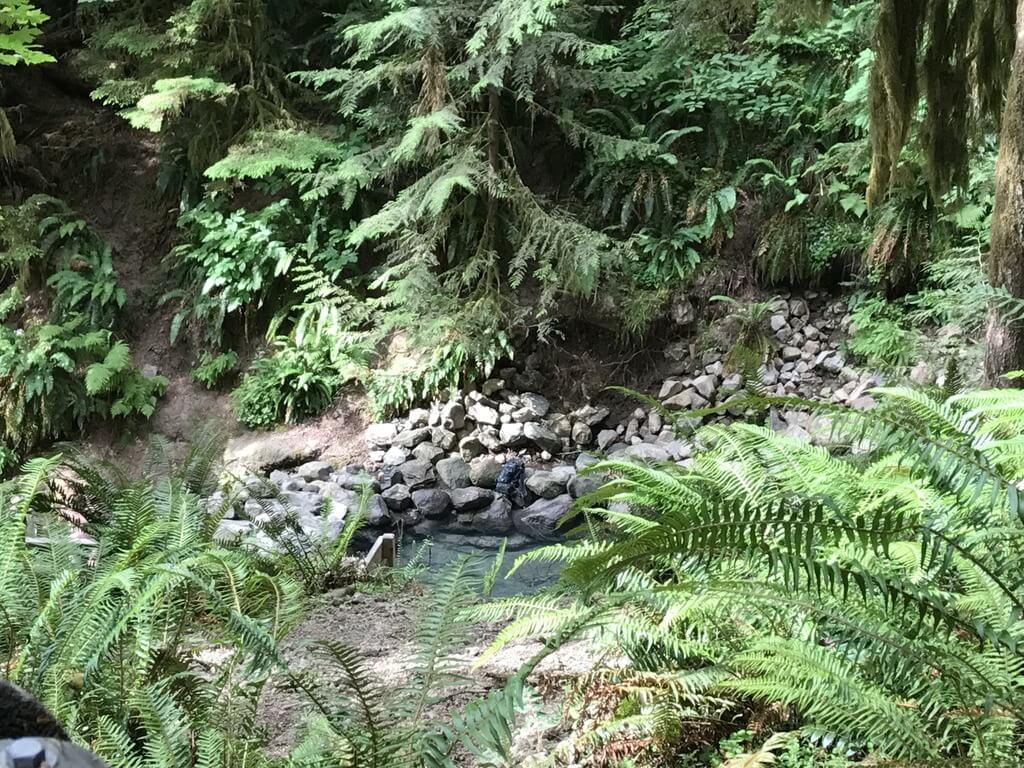 Source: imgix.net
This hot spring is also referred to as Cougar Hot Spring. This is one of the most popular hot springs in Oregon for its soaking pools. It consists of a six-tier accommodation of pools and the most unique feature of it is the cave at the top from which the hot water comes down to feed the pool.
If you're planning to enjoy the facilities of this unique hot spring you should avoid Thursdays as the pools are cleaned on this day of the week from 11 am to 1 pm. However, the Cougar Crossing Campground is a nearby attraction of this hot spring as it offers the facility to put tents.
7. East Lake Hot Springs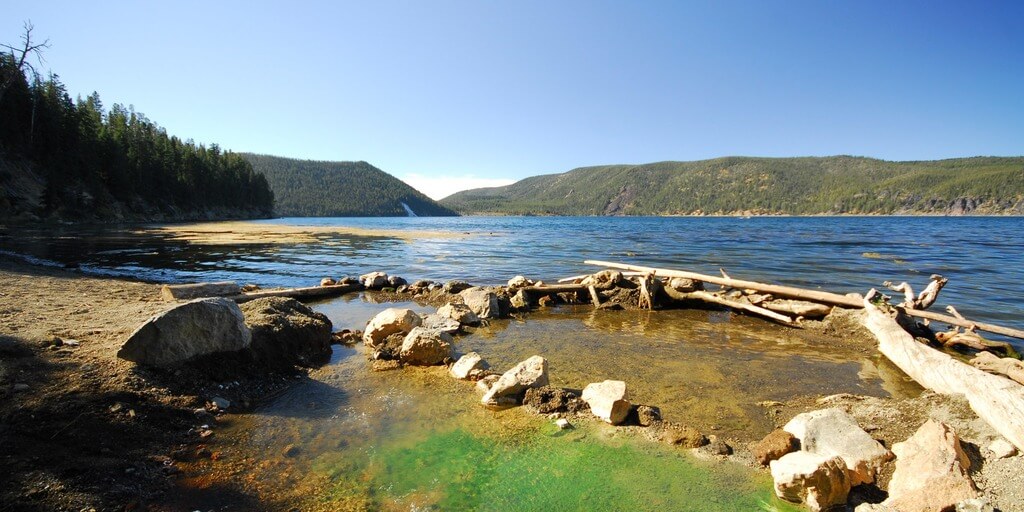 Source: outdoorproject.com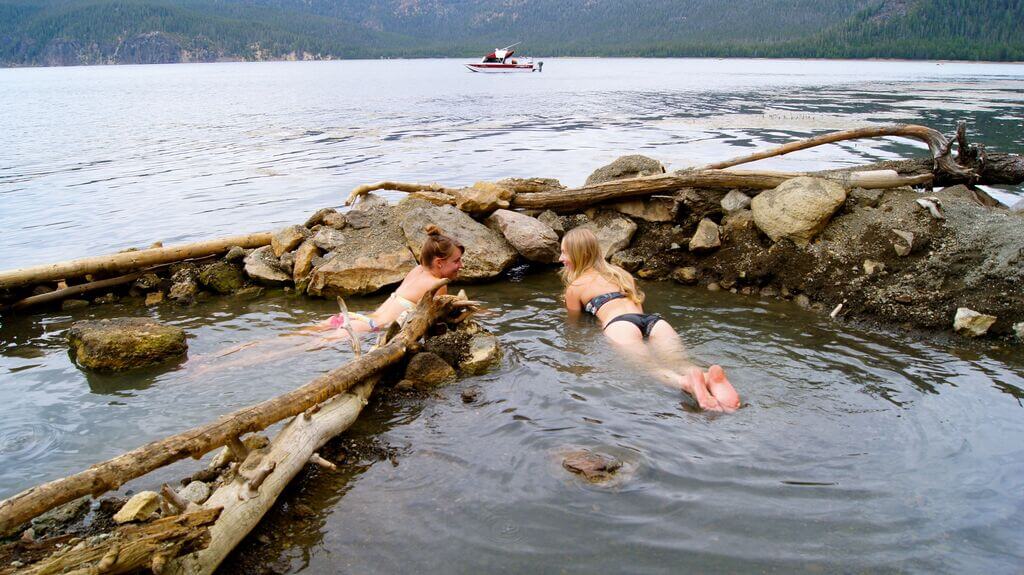 Source: pinimg.com
While visiting the hot springs in Oregon, you're near East Lake hot springs if you're getting a smell of sulfur. The pools in these hot springs have a temperature of 100-120 degrees. If you don't like a crowd and enjoy your own company more, this hot spring is meant for you.
It offers the facility of accommodation options ranging from tent sites to wooden cabins and RV parking. Walk-ins in May, June, or September are okay but in the other months, you should book the tent sites online. Public pay flushable toilets and showers are available at the RV sites.
8. Belknap Hot Springs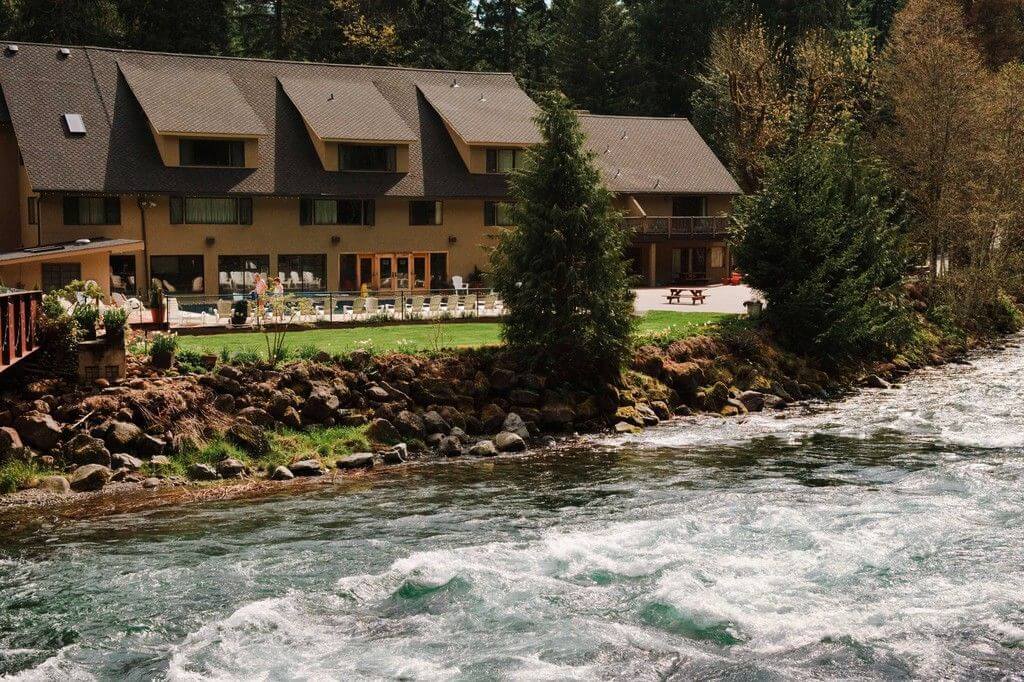 Source: pinimg.com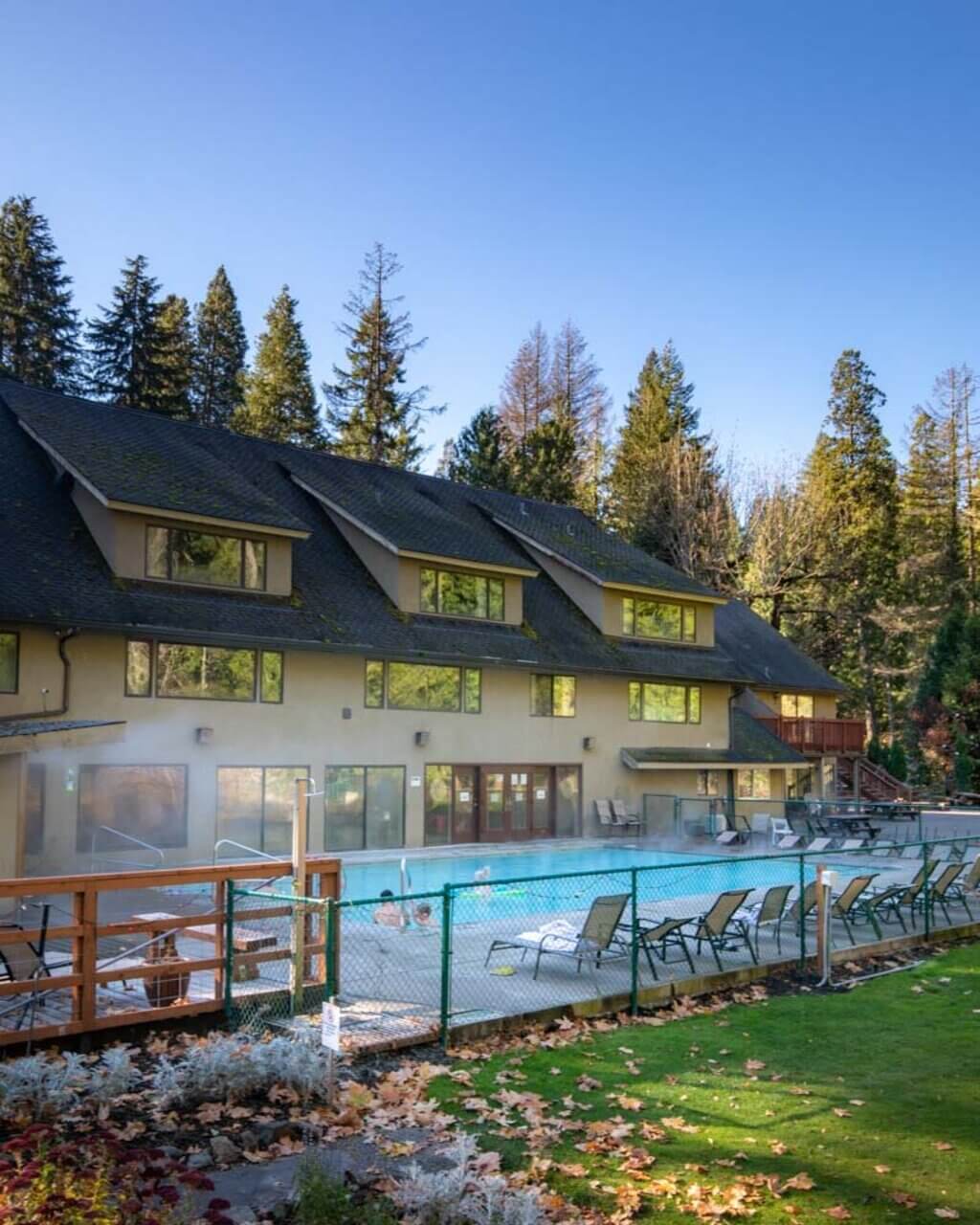 Source: squarespace-cdn.com
Situated in the east of Eugene, this hot spring offers a well-developed alternative. It consists of lodge rooms, gardens, cabins, campsites, home rentals, and also RV sites, so this is not only meant for a hot bath and soaking but it offers a complete vacation away from the concrete world in the lap of nature.
Unlike most of the hot springs in Oregon, this one requires the use of a swimsuit and diaper for children. There are several sites around it like the Hoodoo Ski Bowl and waterfalls or lava beds near Sisters, Oregon that you must visit if you're coming for a vacation in this wonderful hot spring.
9. Breitenbush Hot Springs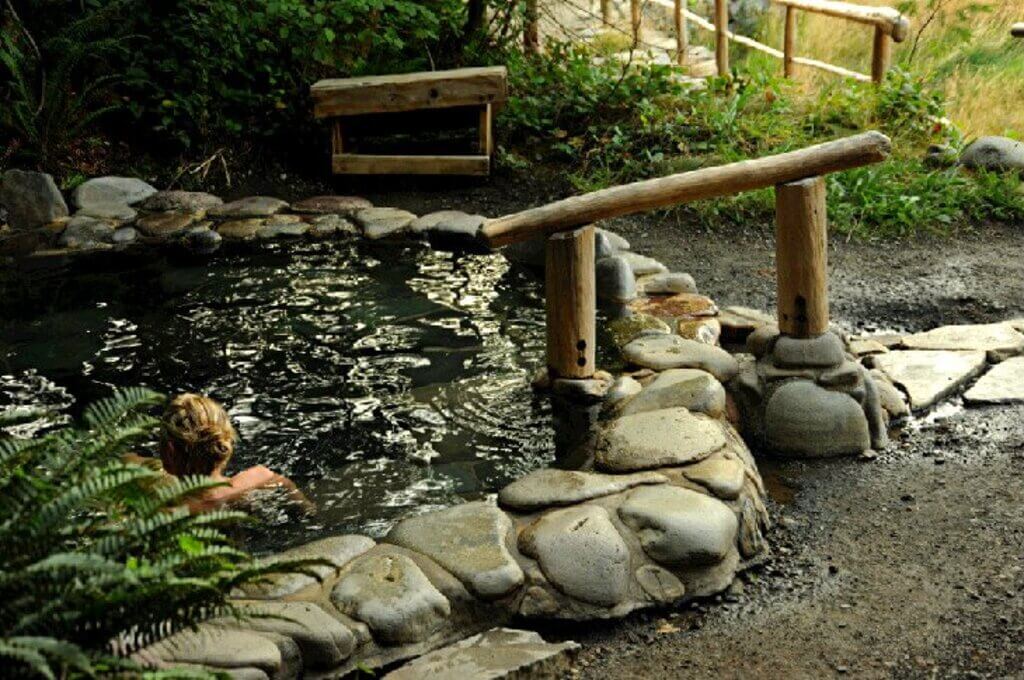 Source: planetware.com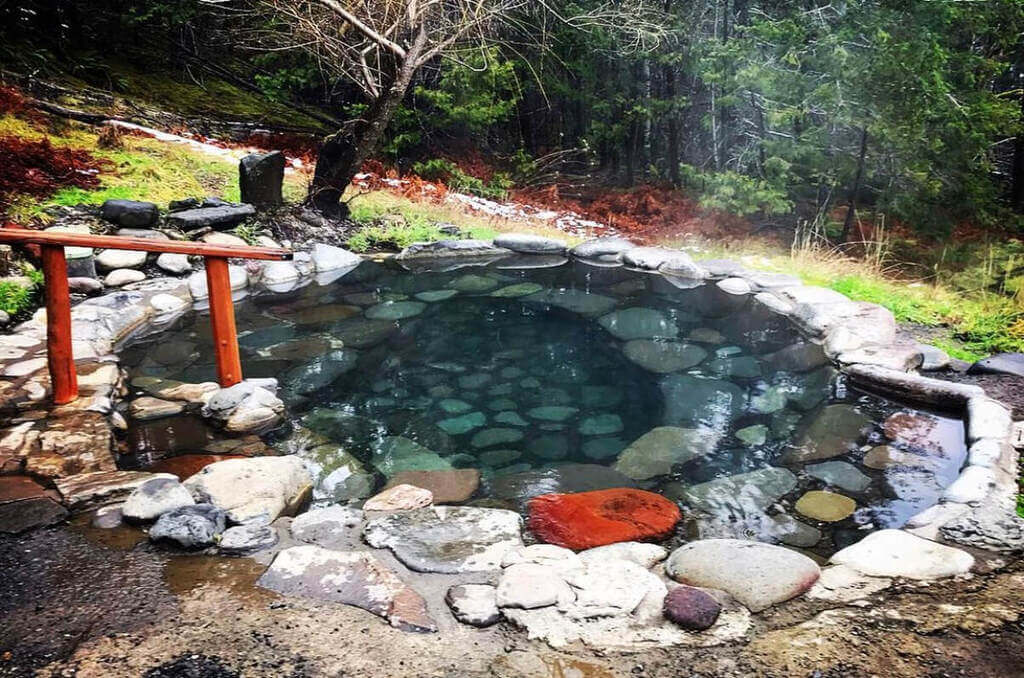 Source: ultimatehotspringsguide.com
Situated at the Mount Hood National Park the Breitenbush hot springs take two hours only from Portland. This is one of the best hot springs in Oregon as it offers a silent pool that can relax your mind along with your body. Two other pools are there which can offer you a lovely talk with strangers as they allow conversations there.
10. Crane Hot Springs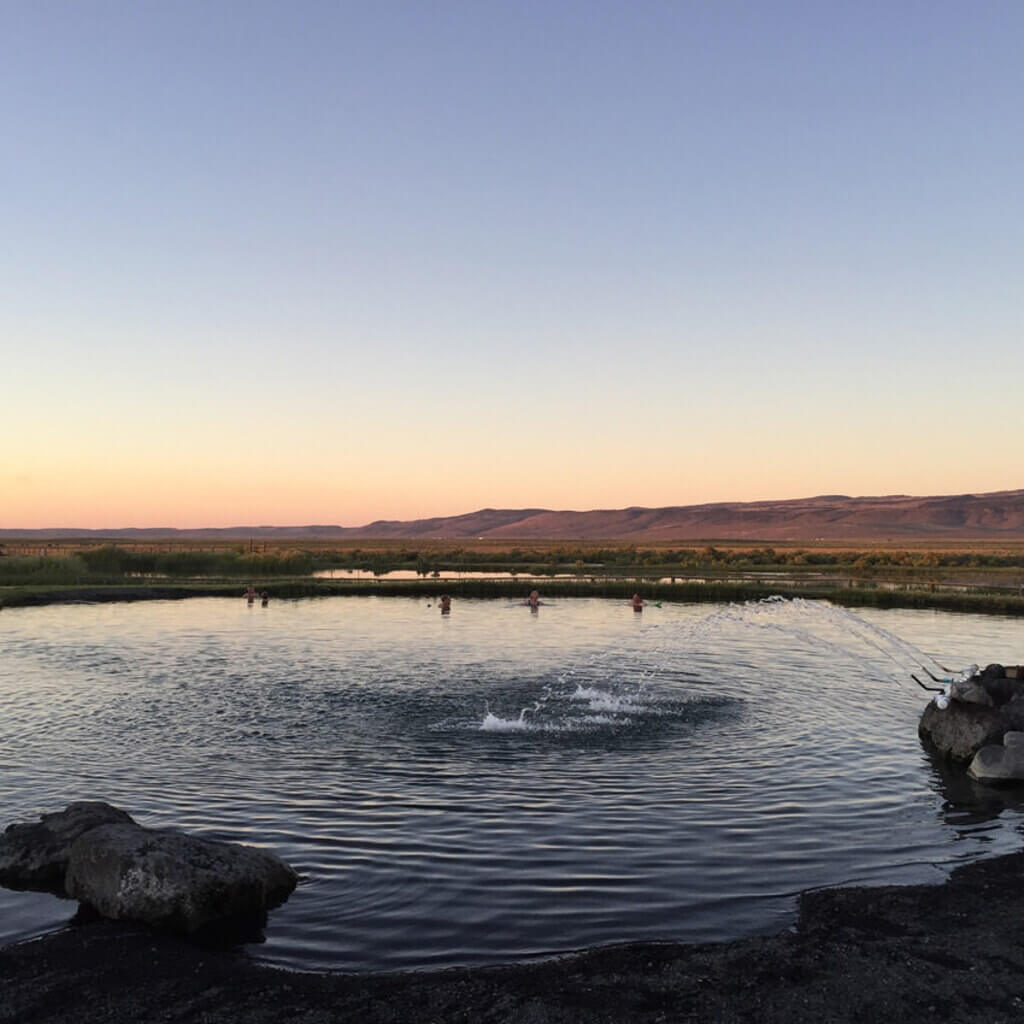 Source: traveloregon.com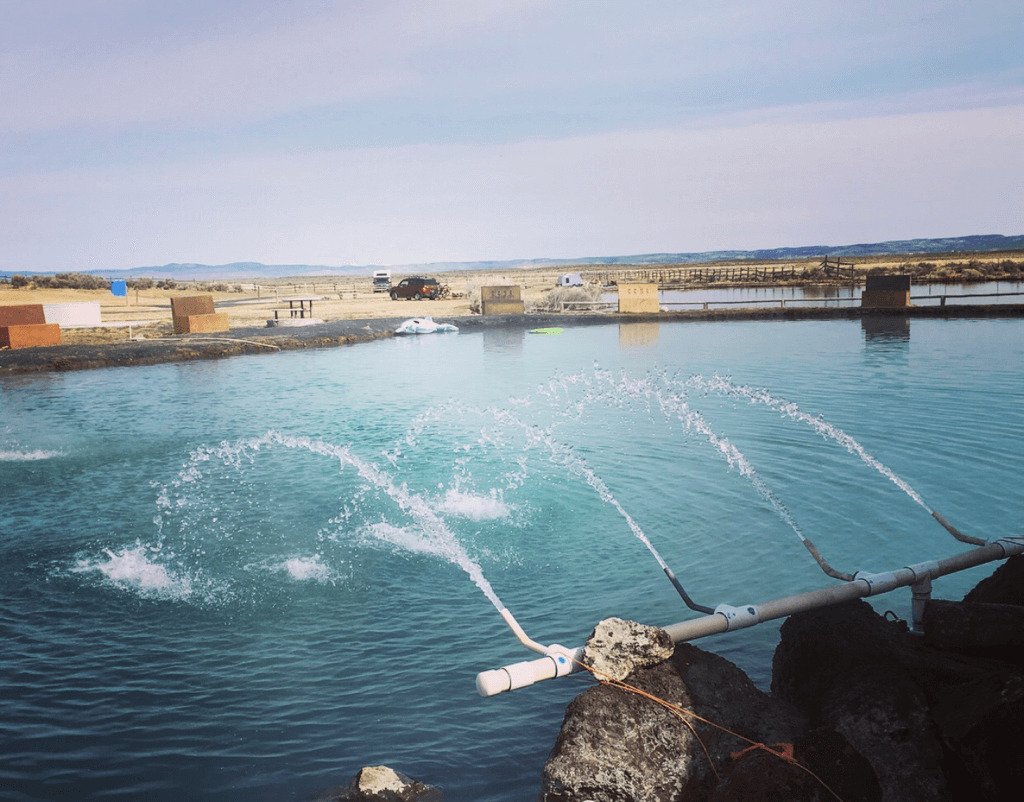 Source: ultimatehotspringsguide.com
Crane hot springs are nothing but a small resort. It offers a relaxation that you will remember for life. These are the hot springs in Oregon that have a pond 7 feet deep and contain more than 300,000 gallons. It provides the facility of RV sites and campsites with surprising romantic cabins with soaking tubs too.
11. Ritter Hot Springs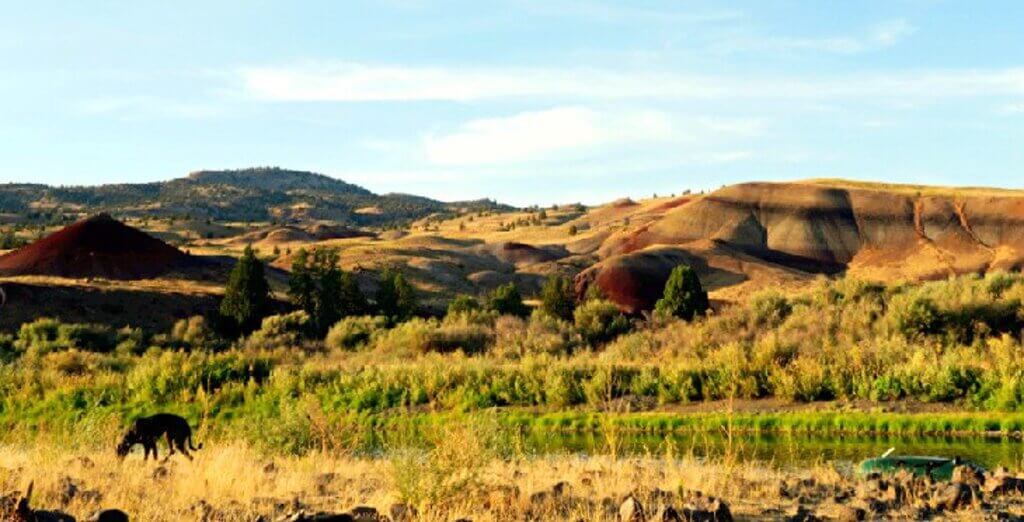 Source: ultimatehotspringsguide.com
If you're seeking a rustic hot spring Ritter Hot Springs are for you. The hot spring is situated in a small town, Ritter, established in the 1800s. The old historic buildings are a must to visit if you ever go to these hot springs for a vacation. The hot springs also complement a large swimming pool.
Also Read: The World of Adventure Awaits! Explore and Create Lasting Memories
Additional Tips for Visiting Oregon Hot Springs
The privately-owned hot springs in Oregon include additional amenities to the mix. Some places offer scheduled events and stay-inns that encourage visitors to plan for a long visit. However, primitive Oregon hot springs don't ask for any reservations.
All of the best hot springs in Oregon offer delicate landscapes. Although, Oregon's hot springs are mainly family-friendly experiences you can expect to make new friends while visiting the famous hot springs in Oregon throughout your weekends and summer.
Conclusion
If you're determined to visit the awe-inspiring and lush Oregon state, remember that Central Oregon is the best place for adventures. But, wherever you go the hot springs in Oregon are a necessary tool to refresh your soul and the best halting spot before starting a new adventure.
For more updates on the tourism industry, visit Travelila.