Passover 2023 is quickly approaching. This year instead of doing the same old thing, and going to the same old places, why not venture out and go somewhere you have never been? Why not celebrate the Passover program 2023 in Dubai and Abu Dhabi?
We have all recently been bound to our homes by the pandemic. Now that we can travel back, why not use that freedom and see more of the world? Let's journey out of our tried and true destinations and find adventure, excitement, and experience new things!
Abu Dhabi
Abu Dhabi is situated on a beautiful island in the Persian Gulf. As the capital of Abu Dhabi Emirates, it is a modernized city with much to offer guests during the Pesach week.
W Hotel Abu Dhabi – Yas Island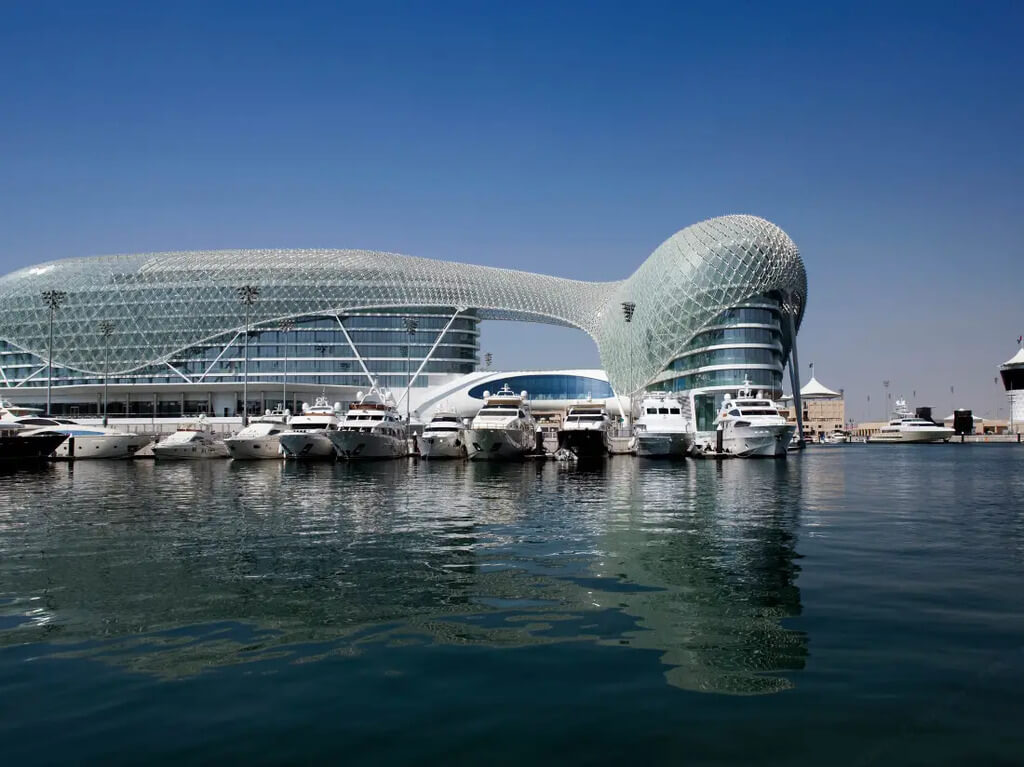 Source: tripcdn.com
The Pesach program at the W Hotel Abu Dhabi is brought to you by Shainfeld Tours. Shainfeld has more than 40 years of experience, and the hotel is a part of the Marriott International Luxury Collection of hotels.
This hotel is established in the central part of the city, so guests are close to all the sites and attractions the city has to offer. Guests will be close to:
Warner Bros. World, which is the world's largest indoor theme park.

Yas Waterworld, which is the main park attraction in the Middle East.

Ferrari World is a prime destination and is proud to have the world's fastest roller coaster.

Yas Marina circuit allows you to experience Formula 1 cars and motorsports excitement.

Yas Beach is covered in white sand and surrounded by crystal blue waters. It is the perfect place to enjoy water sports or a relaxing day in the sun.

Yas Bay encompasses a three-kilometer boardwalk that provides entertainment while you view the magnificence of the Gulf.

Yas Mall offers 2.5 million square feet of shopping with more than 400 shops for you to browse.
The hotel offers thrilling entertainment, exquisite dining, and fun activities for children and teens, along with amenities that the adults will find pleasant, relaxing, and enticing. Let the stress-free days and nights at this beautiful hotel and island sweep away your worries and bring you peace and serenity during your Passover week.
Conrad Etihad Towers Hotel 5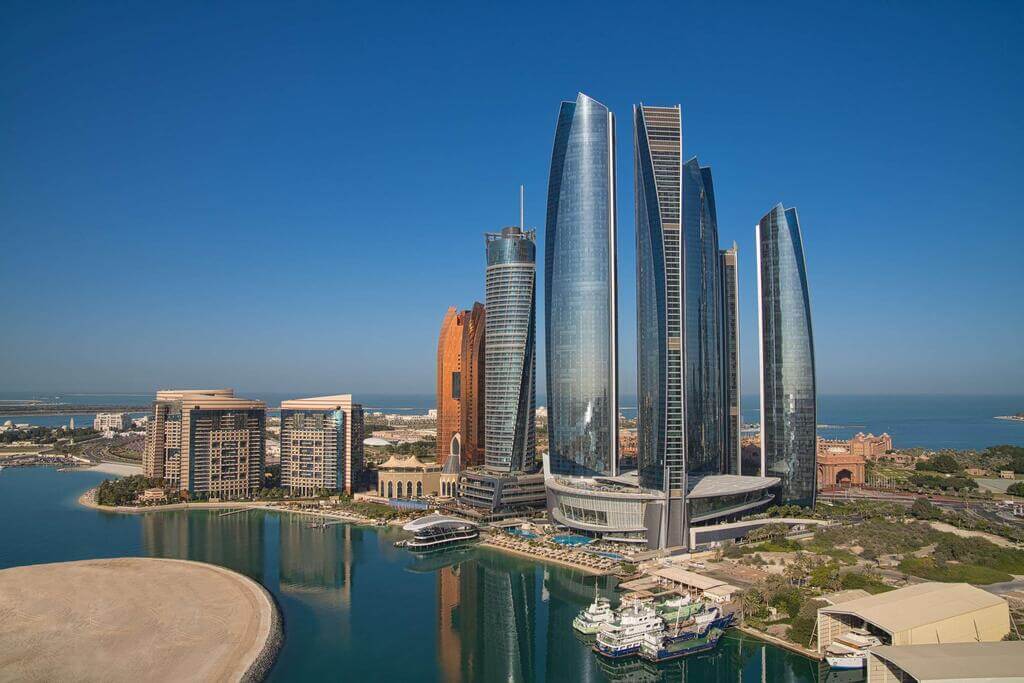 Source: momondo.com
There is not just one location in Abu Dhabi that hosts a perfect Passover program. At least two are close to all attractions and the airport.
Spend a glorious evening on top of the 74th-floor observation deck taking in the gentle sea breezes, the spectacular view of the sun setting on the Gulf, and see the stars lighting the evening sky. It is a magical time and place that can make you realize how wonderful and memorable this world is.
This fabulous hotel offers guests outdoor pools, a spa, and a private beach. You will feel pampered and relaxed and never want to leave.
While the Abu Dhabi attractions and entertainment are enticing, this is also a religious holiday. Both hotel resorts listed here are prepared to assist their Jewish guests with religious worship needs. The seder meal will be offered, and a Rabbi will be on hand for services and religious observations.
Abu Dhabi is a unique destination that you and your family will cherish the memory of.
Dubai
Dubai has several fabulous Pesach programs for you to consider. Dubai is known for being the place to go for luxury shopping excursions and an incredible nightlife filled with dining, dancing, and more. The extravagant shopping malls, the out-of-this-world architectural design in the buildings, the exotic gardens, and the sheer beauty of the country and the people make Dubai a place everyone should see.
Passover Programs to Enjoy in Dubai include:
The InterContinental & Crowns Plaza Hotel Resort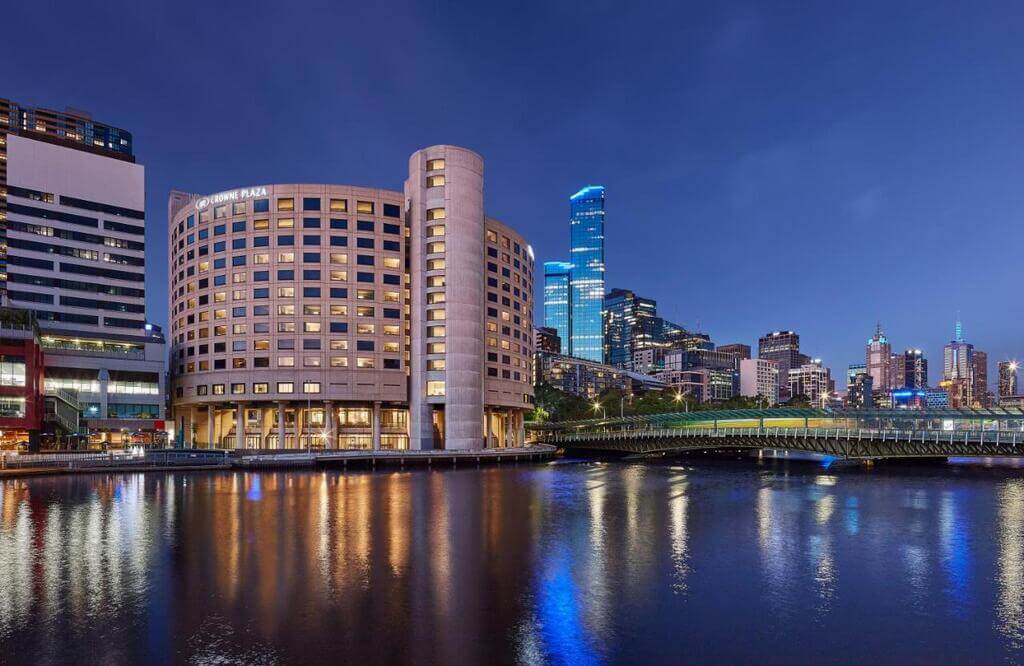 Source: bstatic.com
Two of the most elegant hotels in the country are joined together. Guests get breathtaking views of the Dubai skyline and private access to the Dubai Festival City Mall.
The meals are lavish and follow the strict dietary guidelines established by the Jewish rules and regulations concerning Passover. The food is exotic, full of flavor, and will awaken your taste buds to a new variety of spices. A pastry chef also works daily to create perfect fresh pastries for the guests.
You have elegant tea rooms. Daily BBQ is served at the side of the pool, a VIP lounge, and ice cream and coffee shops. You will not go hungry while you are here, and special meals will be suitable for the palates of children. Even bars serve alcoholic beverages if you care to partake of one.
The Park Hyatt Hotel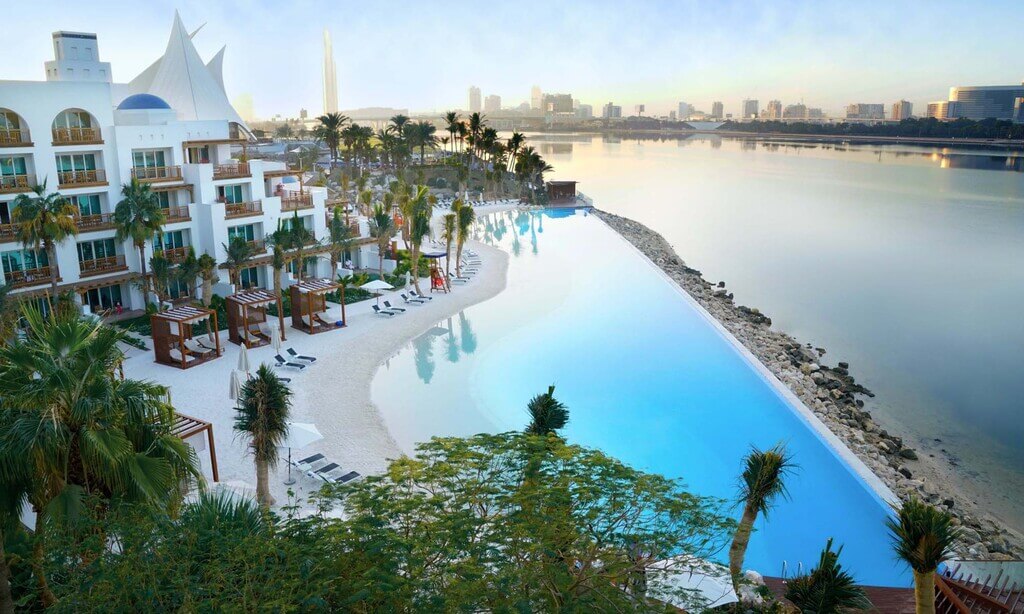 Source: tahitilegends.com
This is one of the most prestigious hotels in Dubai. It provides five-star accommodations and is lavishly furnished and set up to offer spectacular world-class service to the guests.
The hotel has large rooms and everything you need to relax and have a good time. Children will be amused with the daily activities designed by the Clubhouse staff for them. They have giant sandboxes, castles, and more to entertain them while their parents relax.
If you like pool tennis, golf, wading pools, swimming, volleyball, miniature golf, or want to be a part of a human chess board, then you will have a fabulous time. You can also see the world-famous Dubai Aquarium and underground Zoo!
The Marriott Resort West Palm West Beach Dubai Jumeirah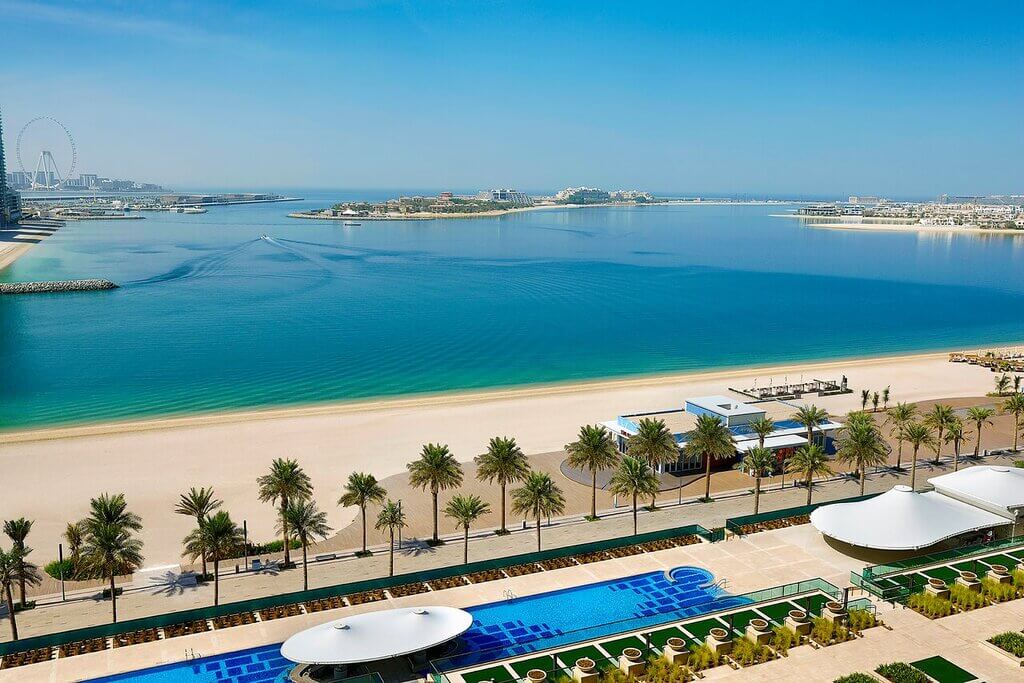 Source: tripadvisor.com
If your family enjoys a waterpark, you want to stay here. It is situated only 2.5 km from the one-of-a-kind Atlantis Aquaventure water park. It is only a ten-minute walk from some fabulous shops and outlets.
The hotel offers private babysitters, kids' clubs and activities, and a chance for you to relax and let the whole family have fun.
Also Read: The Best Things to Do in Dubai Today with Your Loved Ones
Luxury, Elegance, Perfection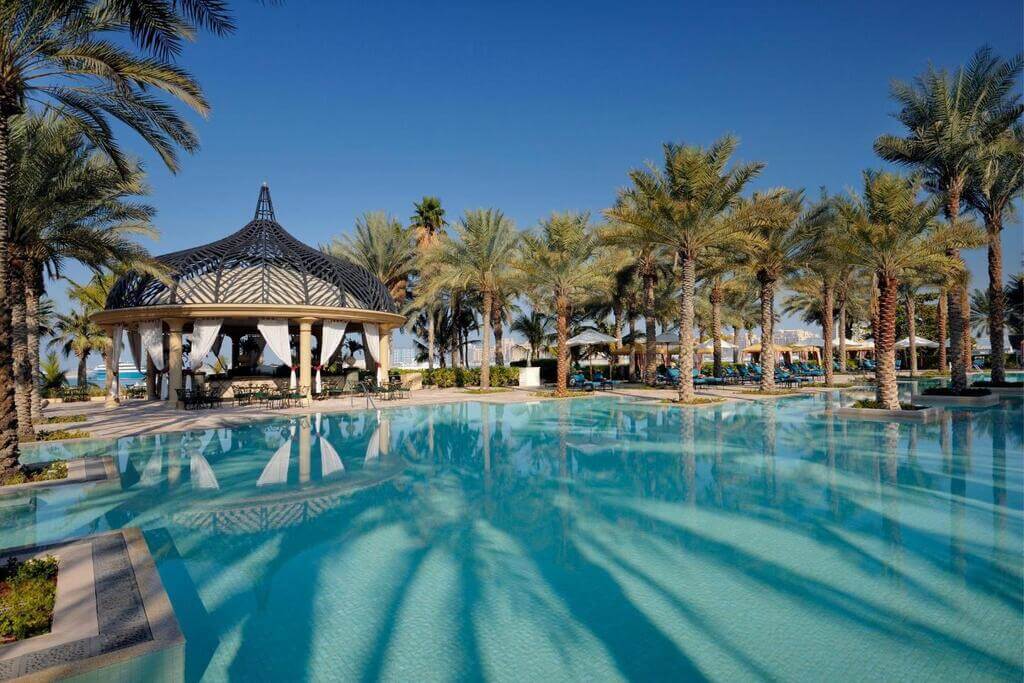 Source: bstatic.com
If you are looking for more than the typical hotel orihas to offer then you need to see the lavish, extravagant, and elegant accommodations available in Dubai. In Dubai you will feel like a VIP or star, and you will be treated like you are royalty.
Dubai offers kayaking, skiing, sand surfing, kite surfing, diving, golf, sailing, and excursions on camels or riding 4×4 vehicles. There is something for everyone to do and enjoy while they are here.
The country is spectacular and unlike anything or anywhere you have gone before. Take your family on an adventure this Passover and explore a part of the world that you have never encountered. Dine on new foods, walk under the starlit sky along the beautiful beaches, or ride camels into the desert.
Abu Dhabi and Dubai are waiting to be discovered by your family. Refrain from being caught in a rut or denying yourself the pleasures of the new and exotic. Take a trip this Passover that will be new and unique, and the stuff that dreams are made of.