Dubai is indeed a wonderful city with its famous buildings, numerous stores, five-star restaurants, and enormous parks. No wonder that people from all over the globe want to move here for permanent residence. However, one of the main things that bother many of us is the cost of living in Dubai. You definitely heard from somewhere that Dubai is an expensive and extremely luxurious place, didn't you?
But what should you actually expect when visiting a supermarket? How much does it cost to buy and rent a home? Are medical care and education even affordable? Should you buy a car or use public transport?
In this article, Emirates. The estate will provide you with answers about how much money you need to live in Dubai.
People see Dubai as a city for millionaires and think it is unaffordable to live in; however, it is not quite right. The fact is that Dubai doesn't even make it to TOP 10 of the most expensive cities in the world. The top-three leaders are Hong Kong, Zurich, and Geneva. Even in the Middle East, the price of living in Dubai is not the highest, second only to Tel Aviv, which is firmly established in the top ten.
Real Estate in Dubai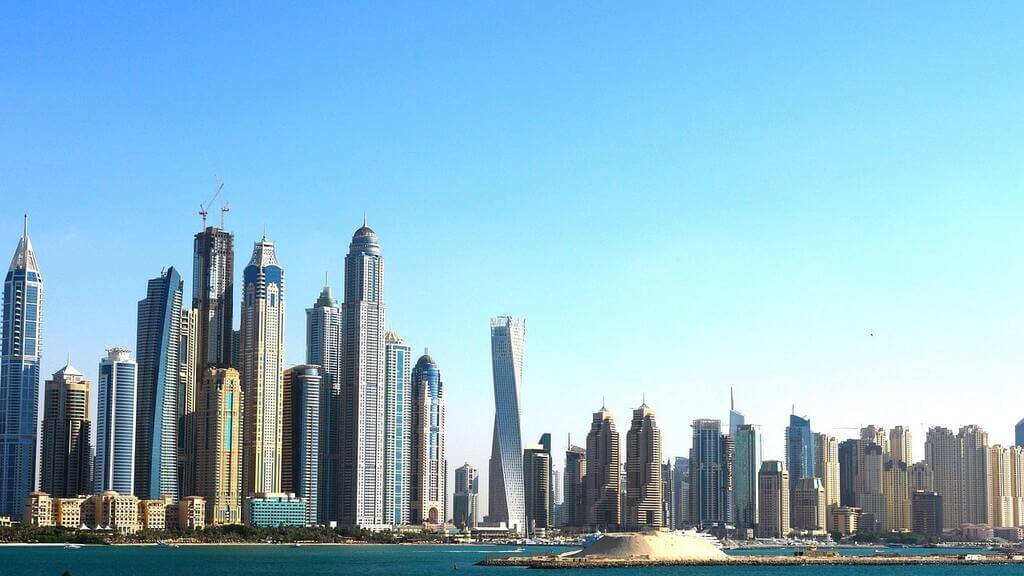 Source: pridedubai.com
The cost of living in Dubai depends on the district and your lifestyle. Of course, areas closer to the city center are naturally more expensive, while areas further away are considerably cheaper.
Staying in Dubai for permanent residence means that you are going to find a place to live in. You have two options: buying or renting a house in Dubai. Lately, the real estate market here has been thriving on brand-new units with high-end facilities.
Everyone is going to find something to their liking: from a cozy little studio to a five-bedroom villa. Emirates. Estate suggests you take a closer look at apartment prices with parking in Dubai or, if you are a good swimmer or just enjoy being near water, a great investment option is to buy apartments in Dubai with a pool.
The area, transport accessibility, furniture availability, neighborhood, etc., directly influence real estate prices. For instance, the average cost per square meter on the outskirts of the city is 4.5 thousand dirhams, or about $1,200.
Prices for studios start from $49,000, while a one-bedroom apartment would cost around $82,000. In the center, an apartment or a house will cost about two-three times more expensive.
Public Transport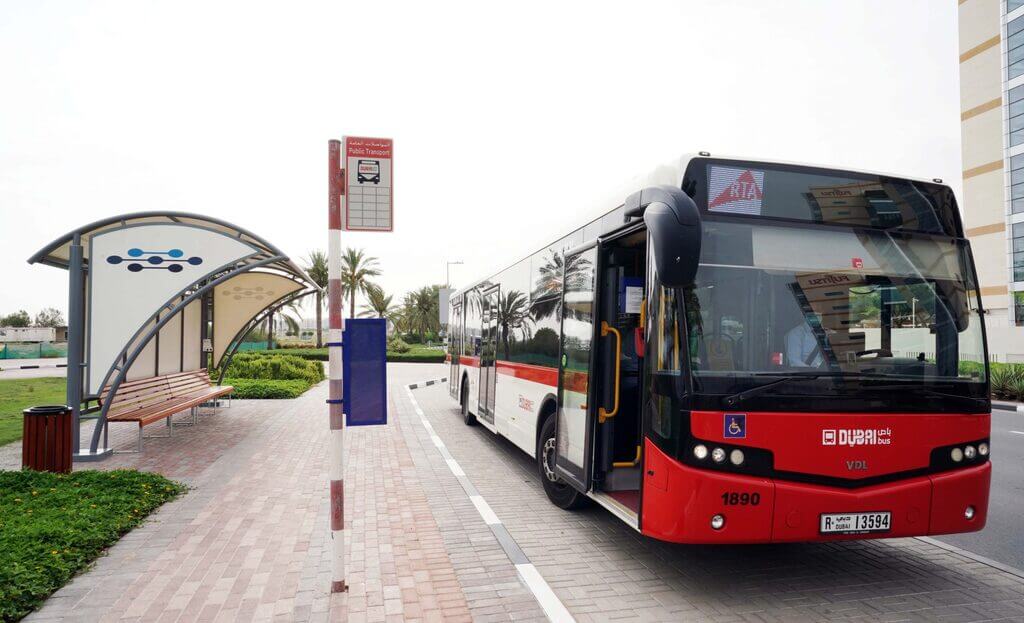 Source: cities-today.com
In addition to the usual means of transportation, there is also water transport and a metro. A great disadvantage of public transport here is that it is not possible to pay in cash everywhere. Therefore, it is a good idea to purchase a travel card. It is called Nol, and there are three types of it: Red Nol Ticket, Silver Card, and Gold Card.
The red card costs $0.5, and it is valid for 90 days, entitling you to ten trips on one type of transport. The most convenient for permanent use Silver Card is purchased for up to five years, but the maximum deposit amount for it is 1000 dirhams ($270). The Gold Card allows you to use the high-comfort cars of the Dubai Metro.
Cars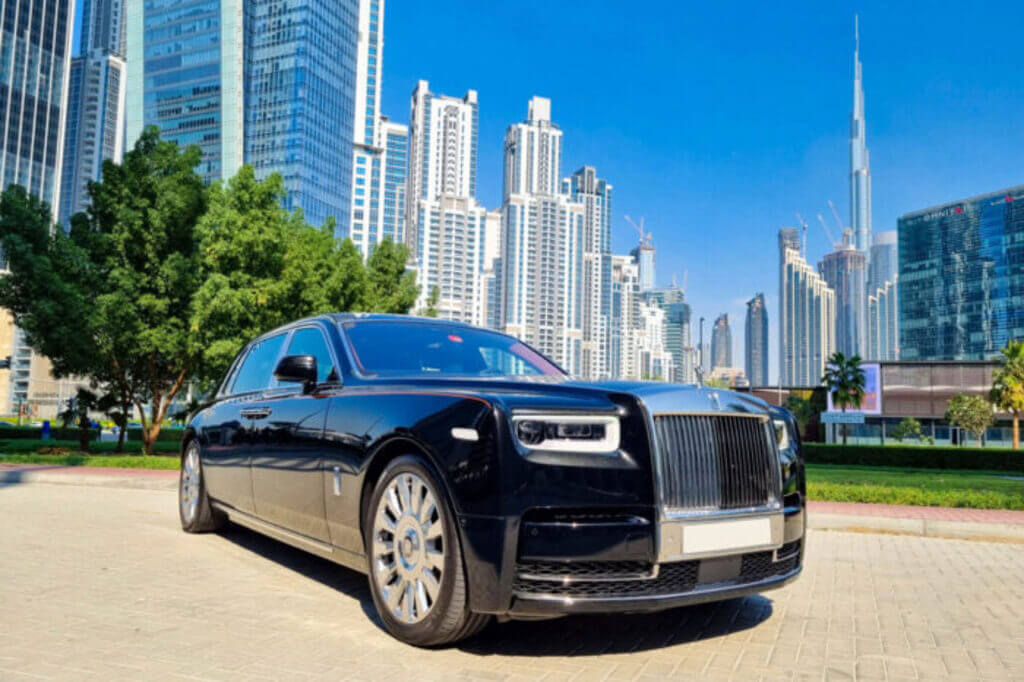 Source: nckcarrental.com
In comparison with New York or London, new cars in the United Arab Emirates are cheaper. When buying a new car on credit, an initial payment is required (20% of the total cost). The cost of used cars depends on the model and condition, but on average, it is 20-40% lower.
When purchasing a car, you must take into account the associated costs:
Registration fees — 1,000 dirhams ($272)

Insurance — 4,000 dirhams ($1090)

Gasoline — 2 dirhams per liter ($0.5). An average of 4,000 dirhams ($1000) per year

Washing, maintenance — about 1000 dirhams ($272)

Daily car rental will cost about 100 dirhams ($27) per day or 2,000 dirhams ($545) per month.
Food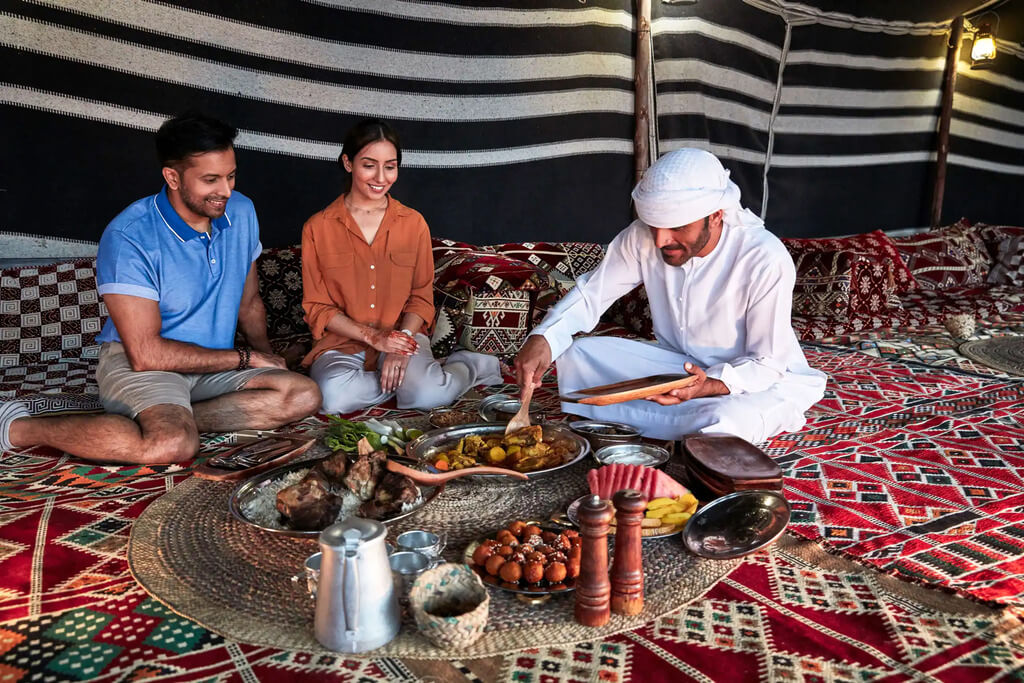 Source: visitdubai.com
The Emirates is relatively small, but the population is rather dense, so a major part of products in Dubai come from abroad; that is why they are quite pricy. However, there are ways around to save some money here — shop in budget supermarkets and pay more attention to seasonal products from local manufacturers.
The average monthly grocery expenses are about 500 dirhams ($136).
Approximate prices for the most popular food products:
White bread — 5 dirhams ($1.35)

A liter of milk — 5.9 dirhams ($1.61)

A kilogram of beef — 38.6 dirhams ($10.5)

A kilogram of chicken fillet — 25.6 dirhams ($7)

A dozen eggs — 9.3 dirhams ($2.5)

A kilo of white rice — 7 dirhams ($1.9)

A kilogram of potatoes — 3.5 dirhams ($1)

A kilo of cheese — 35.4 dirhams ($9.6)

A kilogram of apples — 7.2 dirhams ($2)

A kilogram of bananas — 5.8 dirhams ($1.6)
Prices for Shoes and Clothes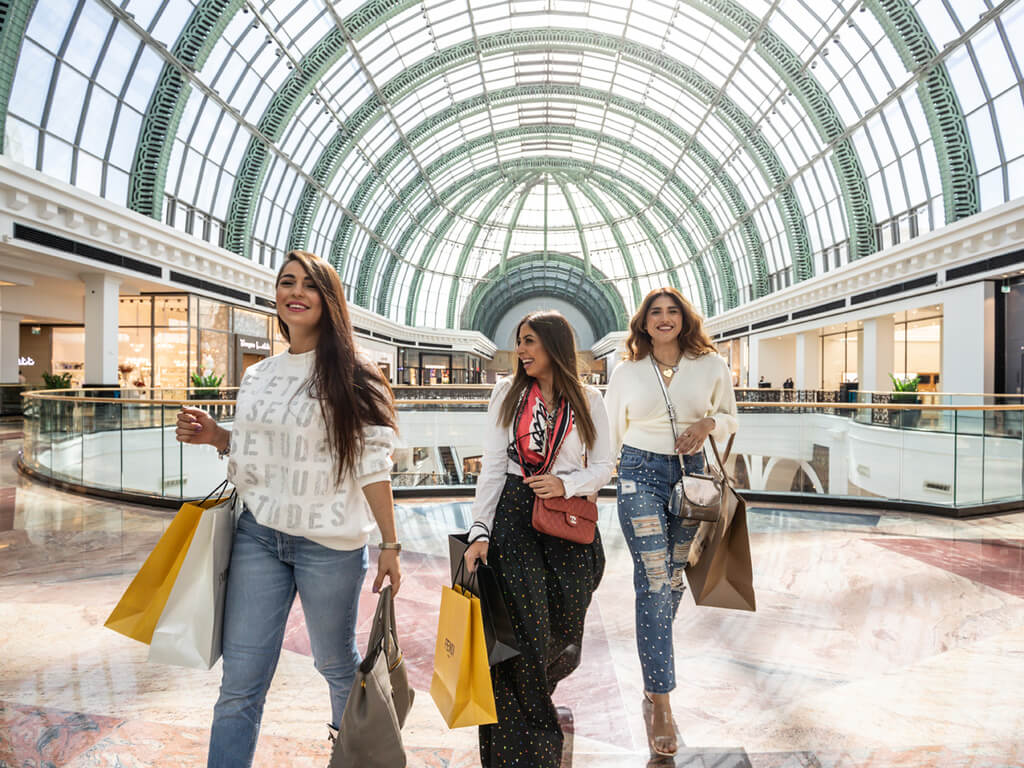 Source: timeoutdubai.com
The largest number of shopping malls in the Arab Emirates is located in Dubai. The cost is quite comparable to the prices in New York, Hong Kong, or London.
If you want to save some extra money on shoes and clothes, pay attention to discounts and special events like the Dubai Shopping Festival. It usually takes place in January, and discounts reach up to 70%.
Medicine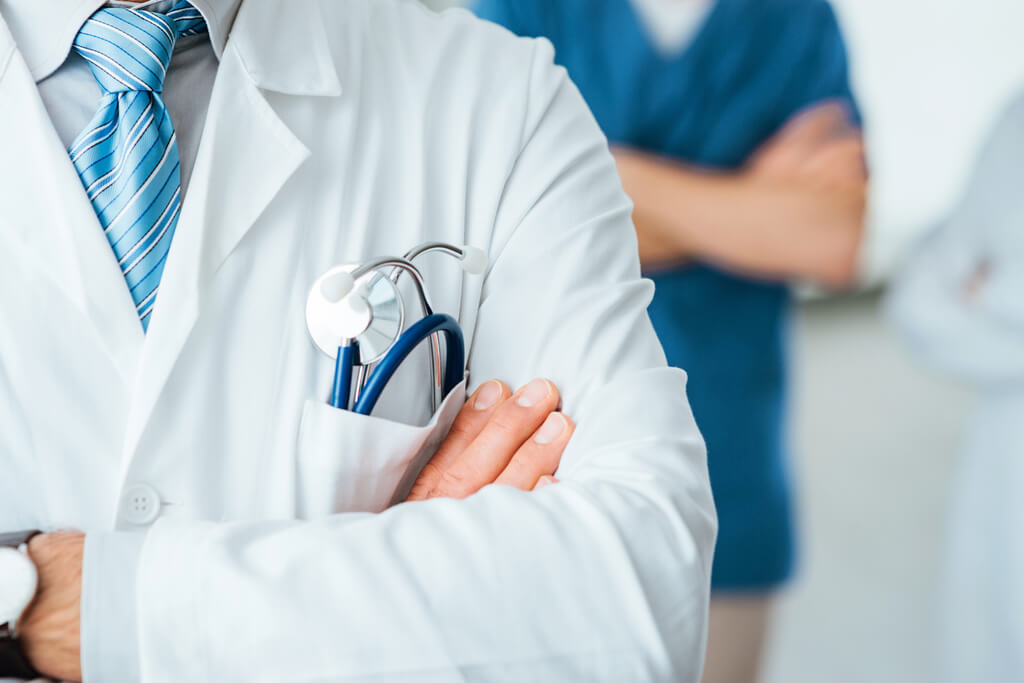 Source: timeoutdubai.com
Dubai offers only a high level of healthcare. The presence of any medical insurance is mandatory, so if you are considering visiting Dubai, make sure you have insurance with you.
There are 4 types of insurance:
Individual

Family

Group

For the elderly
The average cost of health insurance is 10,000 dirhams or ($2,700).
Separately, the Essential Benefits Plan service developed by the Government of the emirate in cooperation with insurance companies is worth noting. It allows non-working residents, dependents, and low-income people to get access to medical services at an affordable price.
Education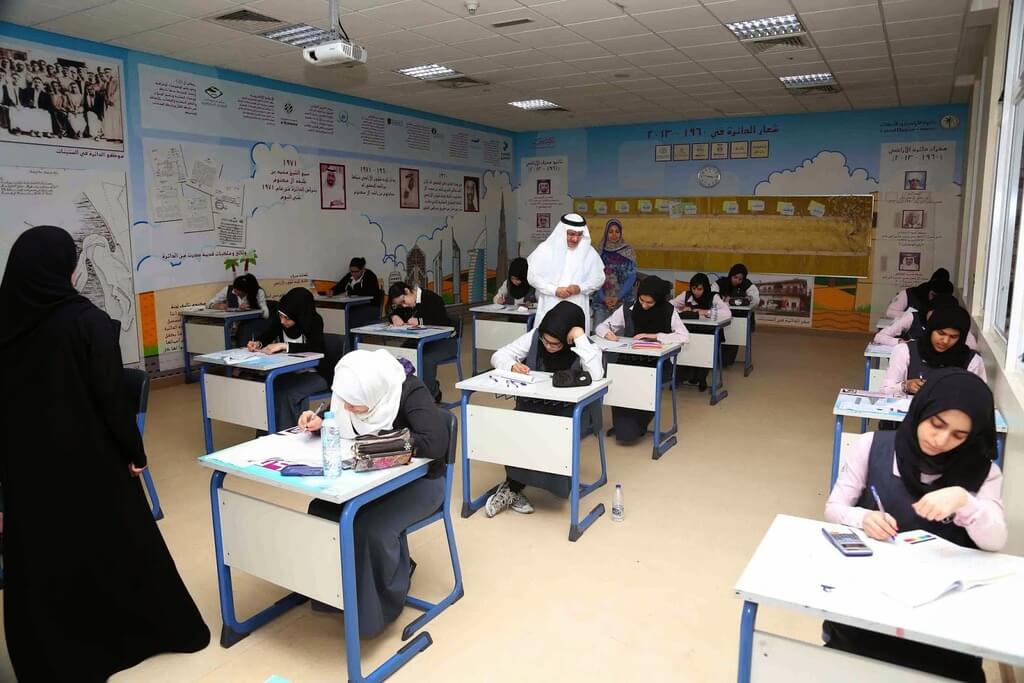 Source: blogspot.com
If you decide to settle in the Arab Emirates seriously and for a long time, you will have to understand the nuances of the local education system. The local educational institutions are divided into private and public, with a significant predominance of the former.
Education is mandatory for all children from five to 16 years old, but you are free to choose the school and curriculum (British, American, Indian, etc.) yourself. The tuition fee depends on the class and ranges from $9,000 to $11,000.
Higher education in the Emirates is expensive. The high level of education offers advanced study programs; thus, a local diploma is valid in almost any country in the world. Depending on the university, a year of study will cost from $17,000 to $23,000.
Also Read: A Celebration of Passover Program 2023 in Dubai and Abu Dhabi
Beauty Salons, Hairdressers, SP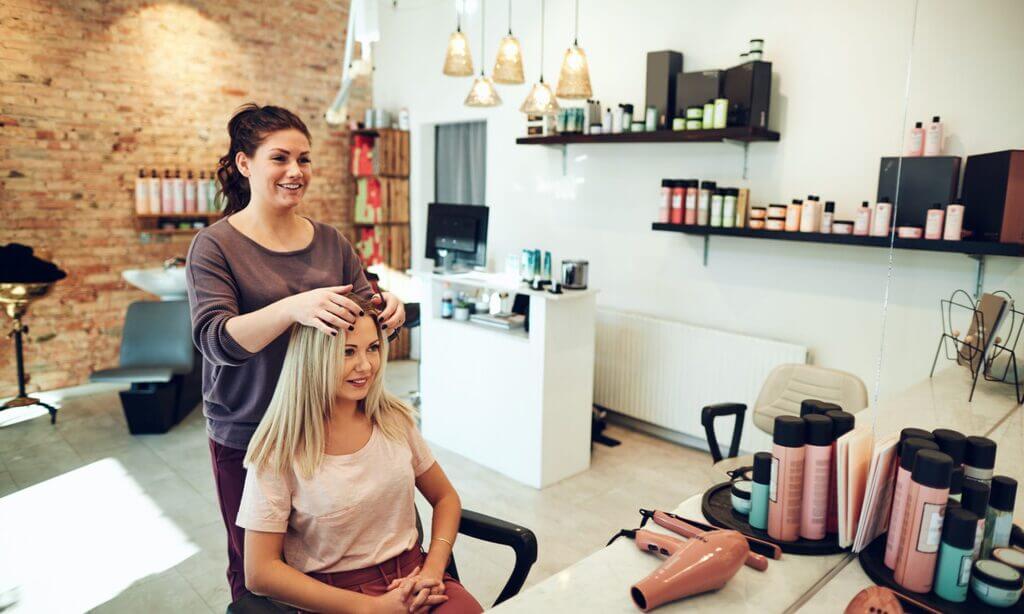 Source: companysetup.ae
The following information is especially helpful for ladies who are used to visiting salons at home:
A visit to a cosmetologist costs around 300 dirhams ($80), but depending on the level of the specialist and offered services, the price can reach 7,500 dirhams ($2,000)

Men's haircuts cost an average of 75 dirhams ($20), women's — 30 dirhams ($8)

Hair drying — 30 dirhams ($11)

Classic manicure — 63 dirhams ($17)

Pedicure is slightly more expensive — 80 dirhams ($21)

The average cost of waxing is 370 dirhams ($100)

Sugaring the whole body — 500 dirhams ($135)

A visit to a SPA — 800 dirhams ($220), but you can also find a cheaper option for 350 dirhams ($95)
Having looked at the main aspects of living in Dubai, it seems that the prices here might be relatively high. If talking about properties, it is a good idea to buy an apartment to live here. Emirates. The estate is a specialized agency that is here to help you find the best affordable option.