Reading in a library with a pin drop silence is equivalent to exercise, the purpose of the exercise is to fuel the body while the aim of the library is to fuel the mind with wisdom and knowledge, so to appreciate the importance of library in human life, today we are going to take you on a virtual tour of the largest library in the world.
Libraries store energy that fuels imagination. They open up windows to the world and inspire us to explore and achieve, and contribute to improving our quality of life.
– Sidney Sheldon
This quote of famous fiction writer Sidney Sheldon is true and even more sensible in today's era where everything is just a click away. We are not against the digital era, but the fact is that even the digital era is not yet able to create the aura and peace that the library holds for hundreds of years.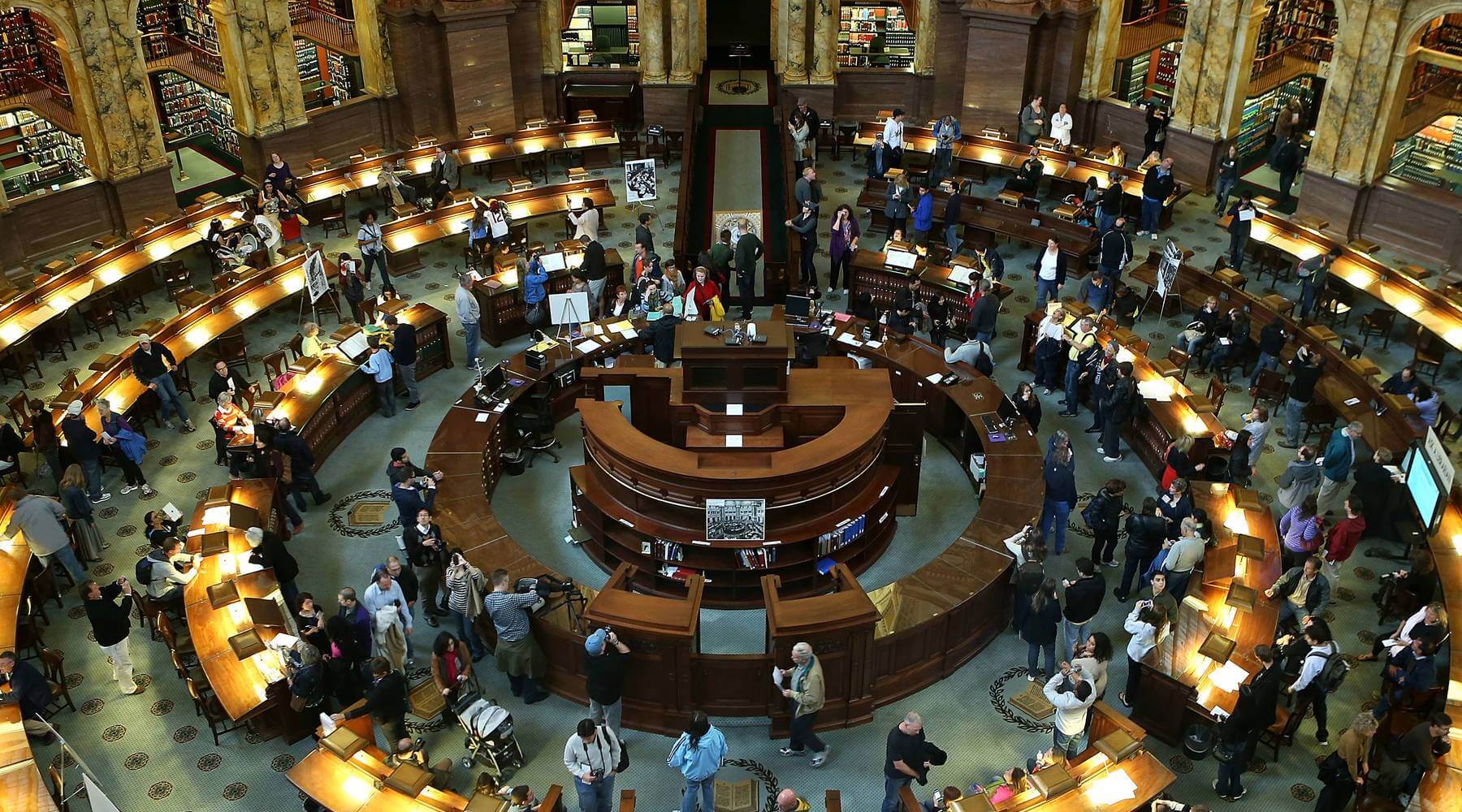 Source: marketplace.org
Establishment year: April 24, 1800
Location: Washington, D.C., U.S.
Number of Items:167 million+ in over 450 languages
Visitors Per Year: around 1.9 million
Home of 167+ items includes 38 million books, 3.6 million recordings, 70 million manuscripts, 5.5 million maps, 14 million photographs, 8.1 million collections of sheet music and other historical materials. This 'three-building' library is the world's largest library.
Although a normal citizen of the country does not have the privilege of the books of the library it is only restricted to the high profile government officials, a citizen can only tour.
It also serves as the legal storage for copyright registration and protection. Today it has got 21 reading rooms to facilitate the bibliophiles. So, this library is worth a visit whenever you are in Washington DC.
Not to miss information
The library has collections of precious and rare books printed before 1501, mainly focused on Europe division.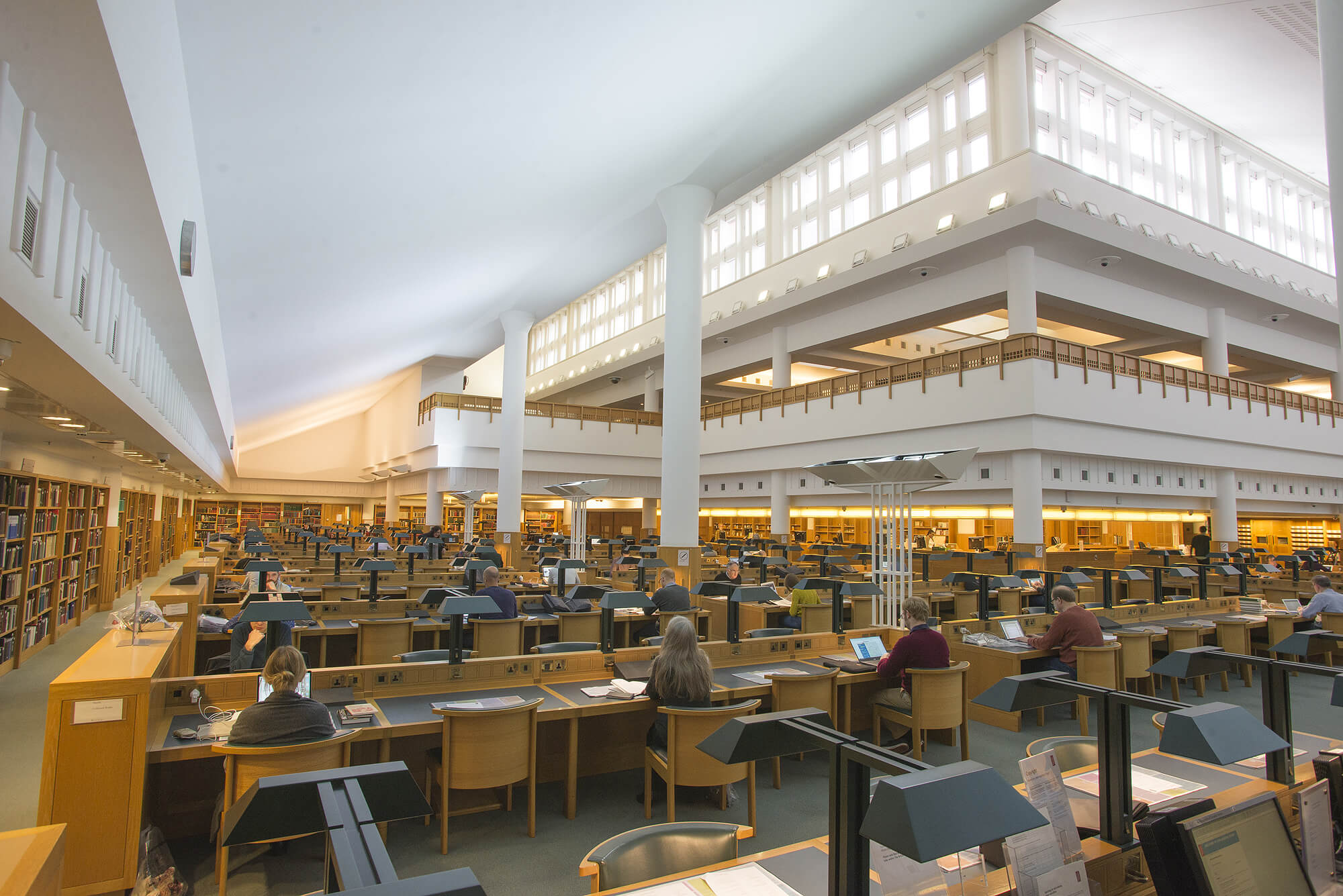 Source: bl.uk
Establishment year: 1 July 1973
Location: London, United Kingdom
Number of Items: 150 million+
Visitors Per Year: 1.48 million
Welcome to the second largest library in the world, with a collection of over 150 million. It is a treasure of rare books, audio collections, manuscripts, journals, drawings, and unique stamps. The library has over 1200 readers with quite an impressive infrastructure.
Spread in the area of 129,166.93 square feet, it is a worship place for all research groups and students. It got rich collection like 'Diamond Sutra'(world's earliest printed book), Schuttern Gospels, Magna Carta, Codex Sinaiticus, Moutier-Grandval Abbey, Codex Arundel and many more.
Not to miss information
While visiting this insightful place make sure to have a glance at its Sir John Ritblat Gallery exhibition for rare and beautiful books and manuscripts.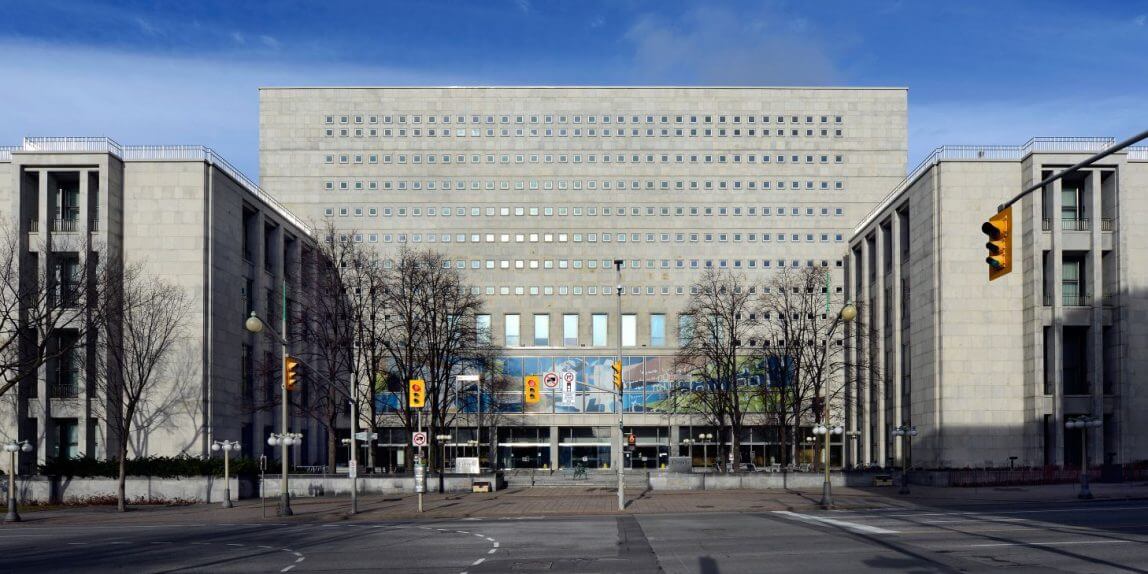 Source: nigelbeale.com
Establishment year: 2004
Location: Ottawa, Ontario
Number of Items: 54 million+
Visitors Per Year: Not specified
Library And Archives Canada is a newly established library in the list of the biggest library in the world. So, what makes it count so fast under this supreme prime title, might be the question troubling your mind…Right?
It has a collection of historical documents and books in Canada. In the year 2004, the National Archives of Canada and the National Library of Canada got merged to form the world's fourth-largest library known as Library and Archives library. So, let's talk about what it has got?
It has 20 million books, 3 million maps and drawings, 547,000 musical items, and more than a petabyte of digital content. Some of its rare collection includes De Antiquitate Judaica: De Bello Judaico, chair of Glenn Gould(renowned pianist), the proclamation of the Canadian Constitution Act signed by n Queen Elizabeth II.
The best things about this treasure are that these materials and documents are accessible to the public.
Not to miss information
In 2017, the library got a fund of $14.9 million to preserve indigenous cultures and languages of the native country.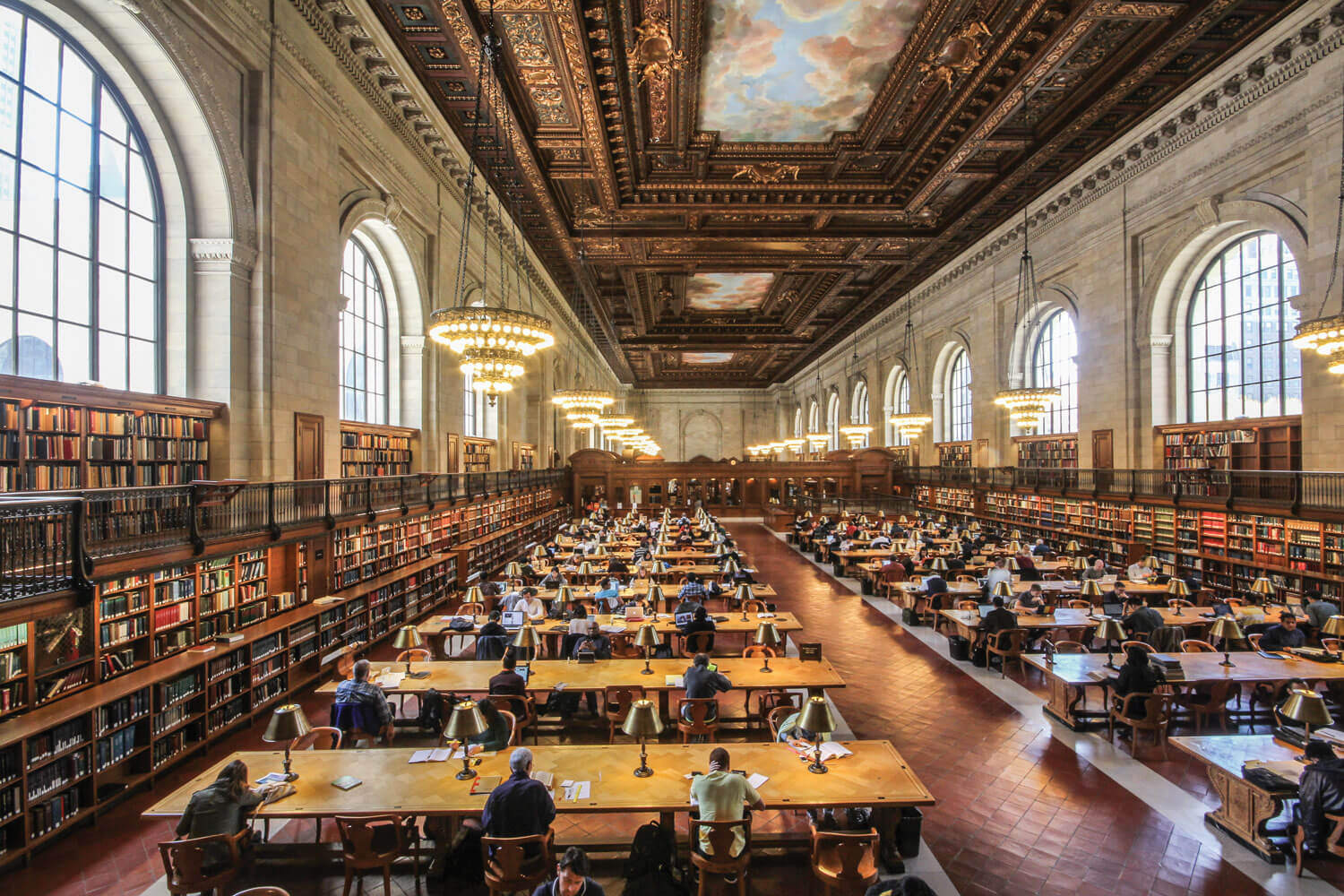 Source: westjetmagazine.com
Establishment year: 1895
Location: New York City
Number of Items: 53.1 million
Visitors Per Year: 17.3 million
Honored with the title of the world's third-largest and the United States' second-largest Library, New York Public Library got 53 million items collection in its pocket. It has 92 branches, isn't it a wow thing?
The main branch of the library was declared as a National Historic Landmark of the city. It holds 53.1 million items including books, ebooks, manuscripts, Columbus's 1493 letter and lots more.
The library offers material for non-English speakers as well. The place is considered pious and wisdom place among researchers and students from all over the World. It also facilitates digital access to readers.
Many writers and scholars come here for access to endlessly rich materials. One must check its key photographer collection of Edward S. Curtis, the artwork of James Gillray, manuscripts of Walt Whitman and the list goes on.
Not to miss information
It took 16 years and $9 million for the construction of New York Public Library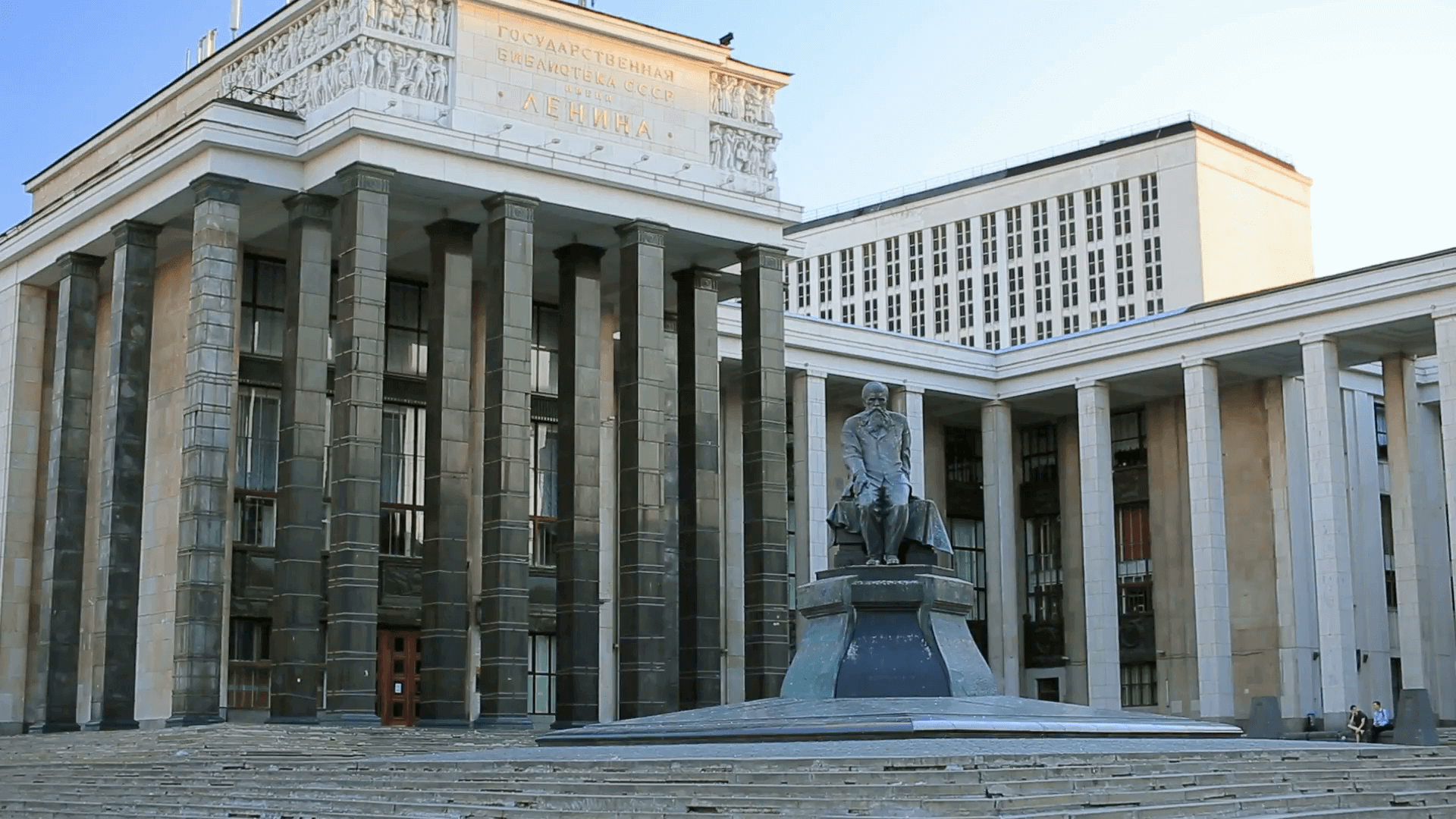 Source: pinterest.com
Establishment year: 1862
Location: Moscow, Russia
Number of Items: 44.4 million
Visitors Per Year: 800,000
Russian State Library is the largest library of Russia and the fifth largest in the World. Earlier named V. I. Lenin State Library of the USSR and later renamed as Russian State Library. It got the extensive collections available in 247 languages available to the normal citizen of the country.
The library consists of a beautiful structure attracting 800,000 visitors every year. Talking about its collection, it got 17 million books, thousands of musical records, 13 million journals, 200 paintings and lots more.
This place attracts thousands of tourists through its beautiful structure and mind-blowing materials collection.
Not to miss information
The library is open and free with access to the internet.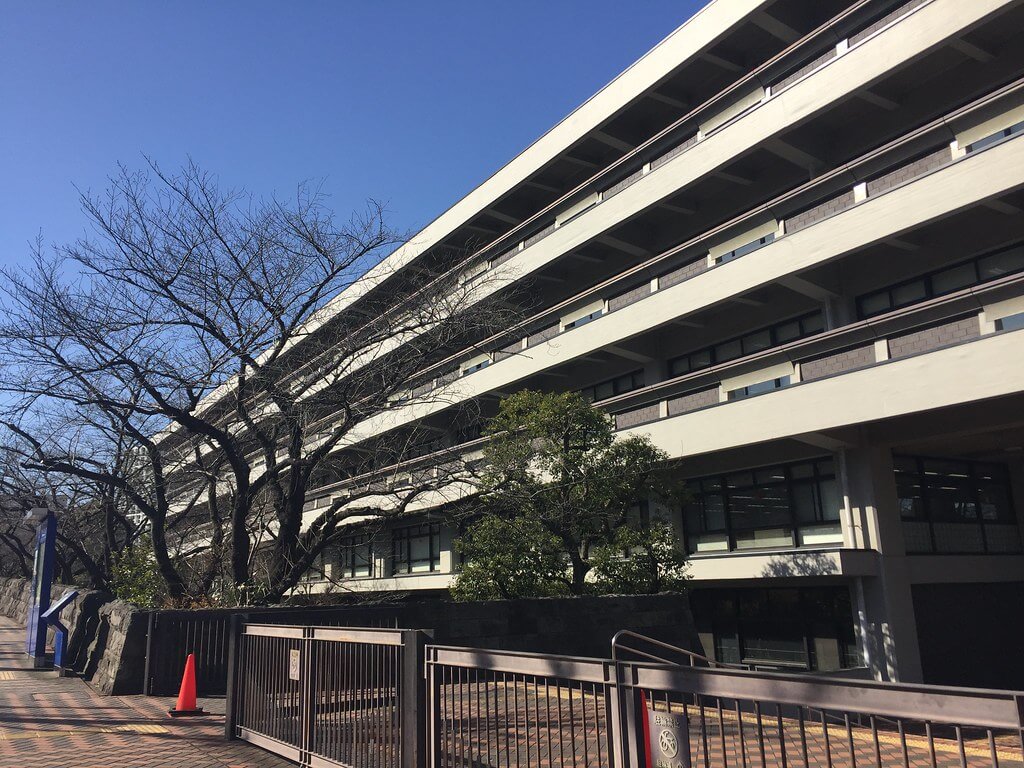 Source: flickr.com
Establishment year: 1948
Location: Tokyo, Kyoto
Number of Items: 41.88 million
Visitors Per Year: 654,000
The 72 years old library is the national library of Japan. It has two main branches, one in Tokyo and another at Kyoto.
The main collection of it includes 300000 items related to legal and political Japan, 30 million documents related to Japan after World War II, science books, old and new maps of Japan, reports of European missionaries and rare & old materials.
This great place attracts almost 654,000 people every year.
Not to miss information
The hall of the main building is engraved with the message, "The Firm Conviction that Truth Makes Us Free."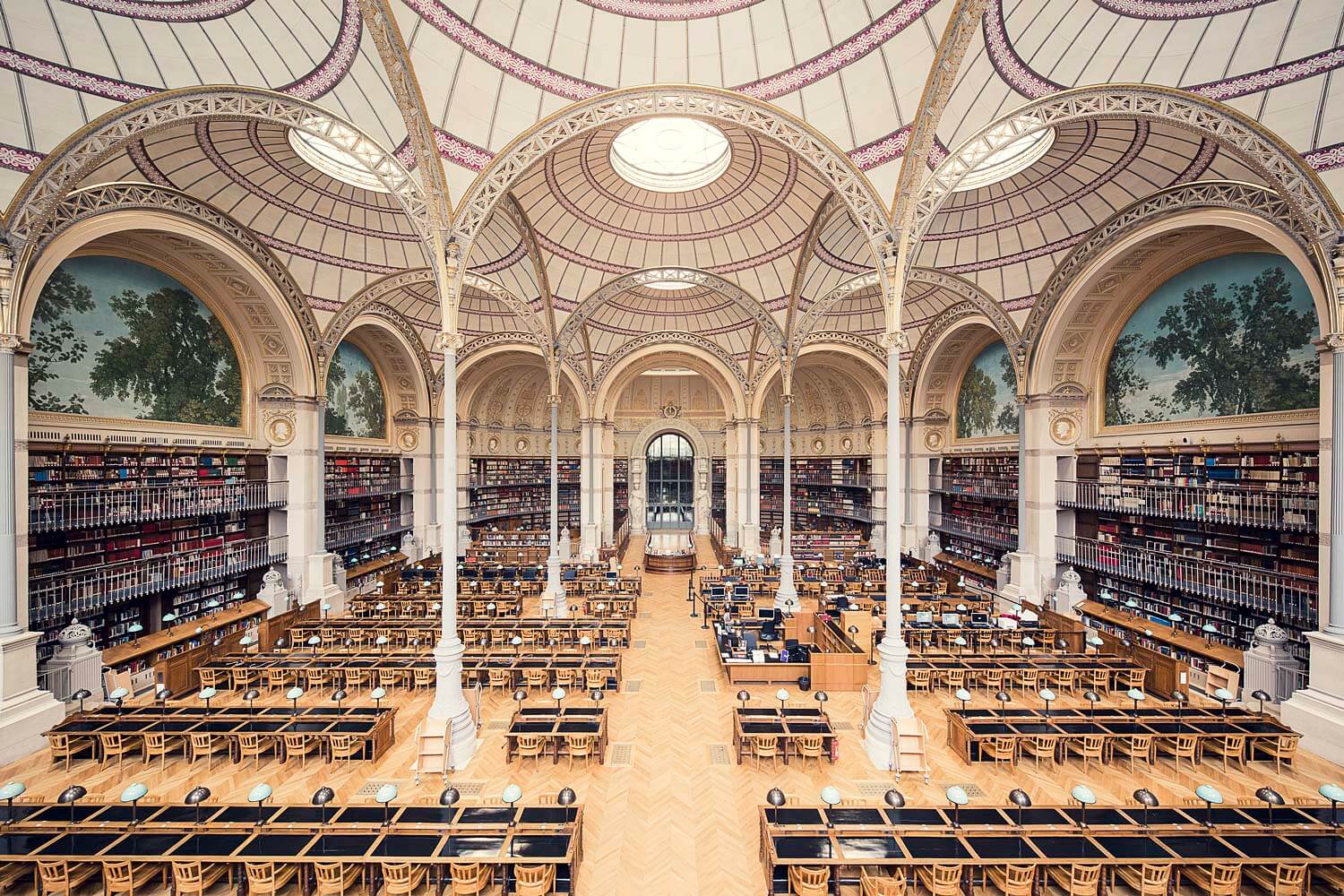 Source: www.reddit.com
Establishment year: 1461
Location: Paris, France
Number of Items: 40 million
Visitors Per Year: over 1 million
Bibliothèque Nationale de France is 559 years old library with a marvelous oval structure to woo the visitors with its collection of books. Located in Paris, it becomes a landmark location of the city that attracts more than 1 million visitors every year.
Founded by Charles V in 1368, it consists of a collection of eastern literature, chivalric romances, Apollinaire literary, 5,000 Ancient Greek manuscripts, genealogical collections, sound documents, prints, photographs, video, coins, multimedia documents and lots more.
Every year it acquires 150,000 new items in this treasure of knowledge and wisdom. This Royal library got a huge range of digital collections.
Not to miss information
This royal home of wisdom can accommodate 1600 readers at a time. The structure of the library is shaped like an open book.
Also Read: Come and Witness the Glory of the Largest Castle in the World
Knock the door of wisdom
So, this time whenever you are planning to visit the above-said location, make sure to set aside a day or half to get a glimpse of this amazing and largest library in the world. Who knows if institutions of wisdom and free thoughts can enlighten your life forever, but before that make sure to let us know your thoughts on these libraries in the comment section below. For all the travel advice and ideas, keep coming to Travelila.