Do you want to wake up to the sound of ocean waves gently lapping on the shore? How about doing errands with sunshine peeking through the clouds and a warm gentle breeze on your face each morning? Wouldn't an auburn sunset be the perfect picture to usher in a star-studded evening on the caribbean island?
If you dream of enjoying the carefree Caribbean lifestyle, then you can certainly make your dreams come true.
Caribbean Shores
People all over the world have been drawn to the charming isles of the Caribbean for decades. Its verdant peaks surrounded by turquoise waters have beckoned many a wanderer into its powdery white shores. With over 7,000 islands dotting the region, there is certainly no shortage of space where one can work and play at the same time.
These spots of paradise are home to a diverse group of people. As time wore on, more and more individuals from neighbouring continents found their way to these enigmatic isles. Either by themselves or with their families, some have preferred to nest in these Caribbean nations. With plenty of opportunities for leisure and room for entrepreneurial ventures, the island nations have become a true playground for the wealthy.
Celebrities, business magnates, and even royalty have docked and dined in some of the most loved spots in the Caribbean. Tourists continue to flock in, with 9.1 million international arrivals in the first quarter of 2019. Additionally, the Caribbean Tourism Organisation shared that the cruise industry also ferried in 10.7 million cruise arrivals.
Those who have fallen deeply in love with the islands also have the option to make it their second home. Through the citizenship and residency by investment programs, individuals and families who want to enjoy living and doing business in the Caribbean can do so. There are countries that offer this opportunity to acquire an alternative or second passport as well as a new nationality.
If you are interested in living this resplendent lifestyle, here are three idyllic islands that you should consider:
1. Antigua and Barbuda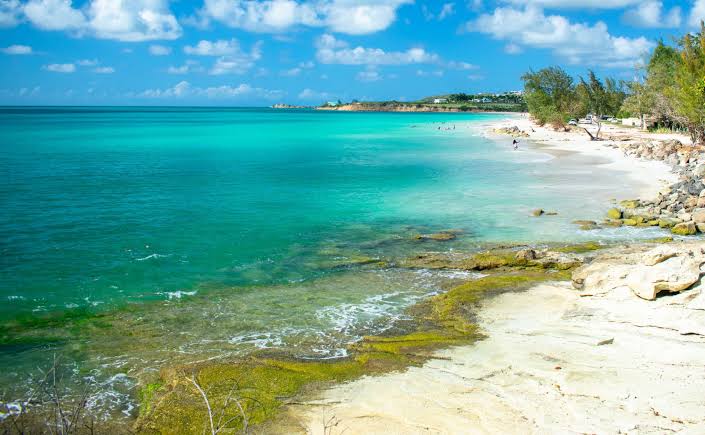 Source: uncommoncaribbean.com
An independent member state of the Commonwealth, Antigua and Barbuda is a world-class destination with a year-round tropical climate. Aside from its sparkling waters and breathtaking natural landscapes, it is also a hub for the elite international yachting community.
Antigua and Barbuda is also considered the sixth richest island nation in the Caribbean and is an ideal place to integrate. With direct air access from major cities and the region's newest and largest international airport, daily flights bring in tourists and prospective citizens to its shores. The warm hospitality of the locals mixed with the colourful culture and laid-back way of life is a combination that not many can resist.
With the help of a reputable and authorised specialist firm, you can also sign up for Antigua's citizenship program. With utmost confidentiality, you can enjoy swift processing of your second citizenship without even the need to travel during application. Currently touted as the one that offers the best value among the island nations, an Antigua citizenship will give you visa-free access to over 130 countries, and should you decide to become a full-time resident in the future, no capital gain or estate taxes, and a stress-free lifestyle.
2. Dominica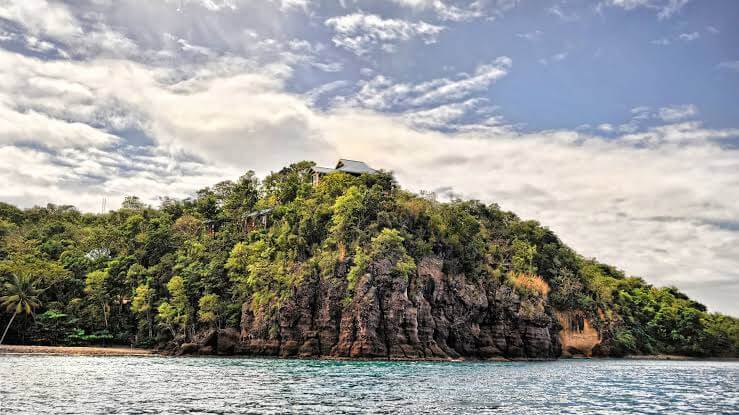 Source: vogue.com
Dominica is an another one of the five island nations granting citizenship based on your investment in approved properties or major financial contributions to the government that benefit the local culture, economy, or society.
Dominica is rich in natural hot springs and tropical rain forests, sitting in the midst of the French Guadeloupe islands and Marie-Galante to its north, Dominica is especially popular with nature-lovers because of its mountainous topography and natural beauty.
Those who want to make it a second home can easily apply for a second passport. It doesn't even require you to physically reside on the island, so you can just visit at your own convenience. When you do decide to live there, you can also enjoy tax-free living and visa-free travel to more than 125 countries, including Schengen states and the United Kingdom. You can also include dependent children, parents, and grandparents in your application.
3. Grenada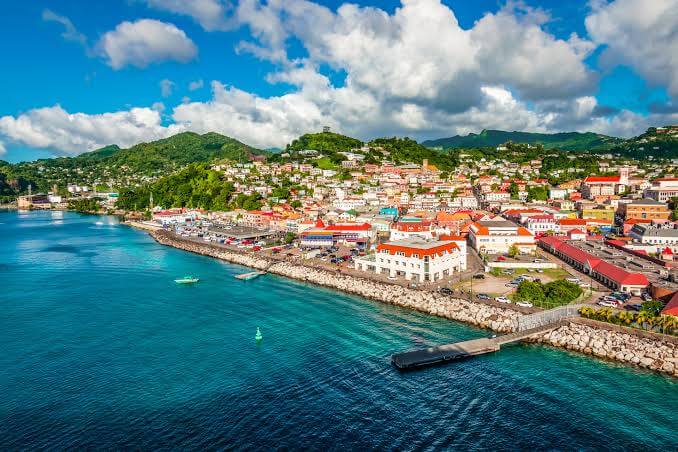 Source: brightwaterholidays.com
Grenada is a gem in the eastern Caribbean Sea just north of the coast of Venezuela. This oval-shaped "Isle of Spice" is another worthy destination not only for travellers but also for those who seek dual and lifetime citizenship.
Aside from its tropical climate, inviting scenery, and warm cordiality, people also appreciate its stable economy and political state. Security is also a factor as Grenada also boasts of having the lowest crime rate in the region. In addition, residents are also free from capital or estate taxes.
When it comes to visa-free travel privileges, it offers the best value as it not only gives access to over 130 countries, it is the only Caribbean island nation that requires no visa to enter China and Russia. Individuals with Grenada citizenship can also apply for an E2 visa for the United States.
Also Read: Caribbean Island Resort: Once In A Lifetime Treat For Every Visitors
Ideal Island Living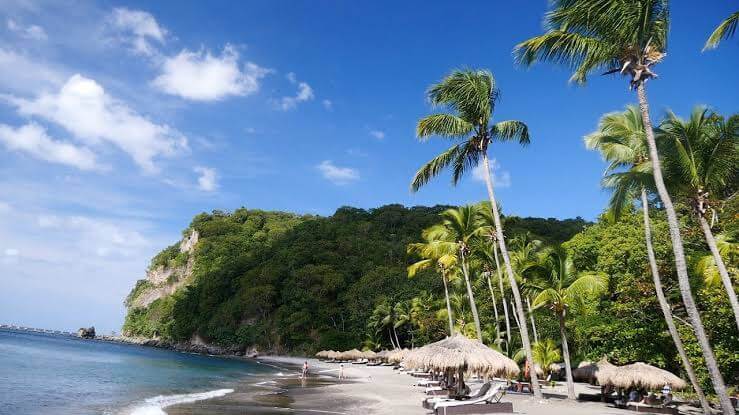 Source: youtube.com
If you relish the thought of spending your days in glorious sunshine and your nights in the serene slumber. Then you can certainly have these and more in any of the islands mentioned above. Living in the Caribbean affords you carefree pleasures while simultaneously attaining your life goals.
Whether you plan to make it a second home or you aim to pay periodic visits. These tropical havens will surely help you appreciate what life has to offer.
AUTHOR BIO
Kal Kennard is a Partner at Citizens International. A white-glove specialist firm offering private client services necessary for citizenship investment into the Caribbean, North America, and Europe. Based in the Caribbean for the past 15 years. She is an experienced consultant who works directly with many professional partners and advises clients worldwide.