The Best Italy Hiking Tours for 2023
Italy is known for some of the most picturesque, stunning landscapes, so why not explore it in person with Italy Hiking Tours? There is something for everyone, whether you're an experienced hiker or a beginner that's looking to soak up the sights. You could choose a trail that takes you through quaint fishing villages, or dramatic alpine scenery – the choice is yours! To find out more about some of the best hikes in Italy, read on!
Why Choose a Hiking Tour in Italy?
Source: muchbetteradventures.com
Whether you're a hiking fan, or you prefer a more relaxed walk, there are hikes in Italy to suit everyone, and there is a reason why they're so popular. Walking the diverse landscapes of Italy allows you to see some of the most stunning, natural surroundings up close – what could be better than walking at the base of the Alps, or seeing a National Park in all its glory? Italy has the perfect climate for walking too.
If you choose the right time of year, temperatures tend to be mild, so you can benefit from a comfortable hike, soaking in the vitamin D to get some warmth on your skin, or choosing to explore paths and shaded areas to keep you cool and protected.
You can even include some of the best food in your hikes! It's no surprise that Italy has some of the best cuisines, so why not use this as a chance to sample all it has to offer? Stop off for gelato or take a seat and try some of the best coffee around – sampling some of the best Italy has to offer, whilst fuelling a beautiful walk! Here are a few of the most stunning hikes in Italy you can take advantage of.
Cinque Terre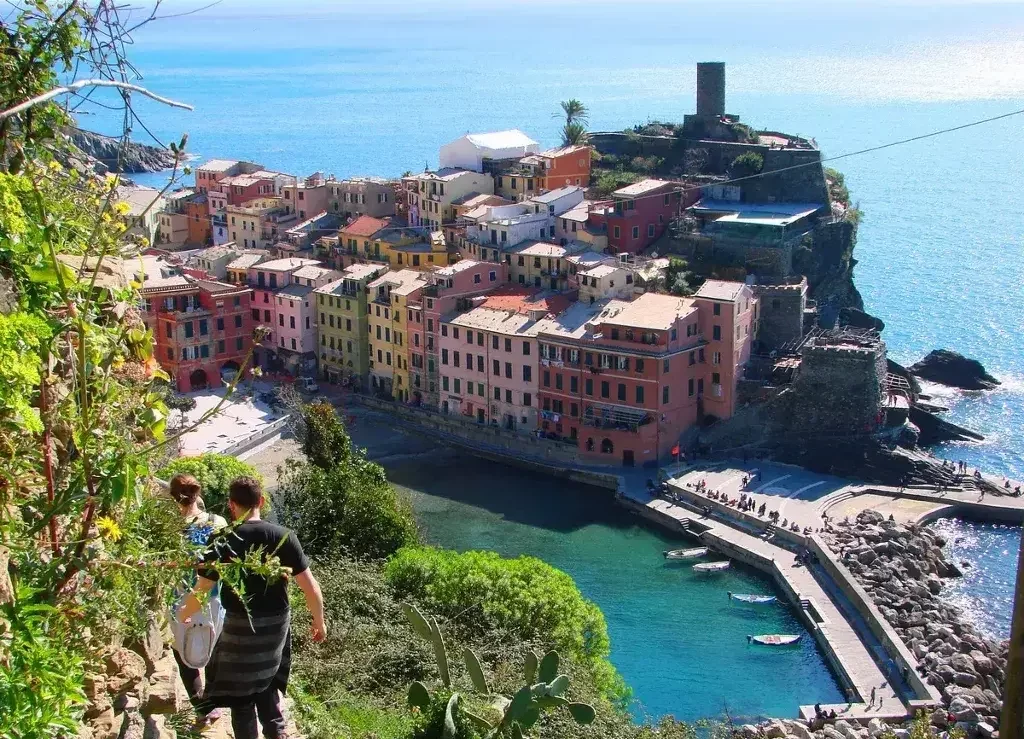 Source: cinqueterre.eu.com
Located in Liguria, the Cinque Terre hike is one of the most popular, and beautiful that you can experience. The Cinque Terre is a string of old fishing villages that are sat on the Italian Riviera. These villages feature stunning, colorful houses and overlook the coastlines and harbors situated at the bottom of the steep cliffside.
This hike is achievable, and you can break it down however you prefer – one of the most common ways to hike this area of Italy is to complete it over 7 days, where you can take a self-guided tour to explore the villages and their gorgeous surroundings. You can take a bit of time to relax with a swim in the deep blue waters or stop to experience the Italian cuisine these villages have to offer.
Lake Como
Source: squarespace-cdn.com
Located in Northern Italy, Lake Como provides some of the best walking spots for hikers in Europe. It's made up of dramatic scenery – the perfect place for your hikes to be set. There is a range of hikes you can embark on when reaching Lake Como; explore the beautiful gardens and estates, or you could take the ferry across the lake to two nearby villages, Bellagio and Varenna.
You can hike lakeside, climb the rocky range of Monte Generoso between Italy and Switzerland or hike in the Parco Val Sanagra for views of valleys and magnificent landscapes.
Amalfi Coast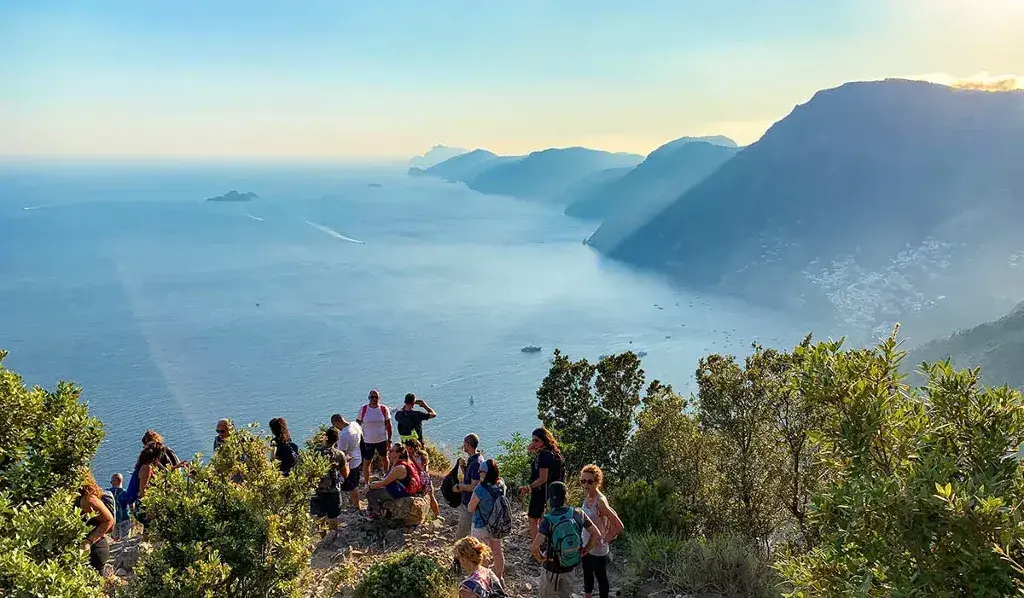 Source: experienceamalficoast.com
Located at the southern edge of Italy's Sorrentine Peninsula, the Amalfi coast is one of the most popular destinations for travelers, boasting a rugged shoreline, picturesque fishing villages, and pretty alcove beaches. It's not only a great place to holiday, but to hike too. It's worth bearing in mind that the Amalfi Coast is cliffside, so if you're looking for flat hiking, this location may not be the best choice!
The Sentiero Degli Dei, more commonly known as the Path of the Gods is one of the best-known walks that you can take advantage of, with views of both the sea and landscapes of fields or if you're looking for a lesser-known hike that you can boast about to your friends, the Valle del Sambuco allows you to walk around lemon groves, the ruins of paper mills and a convent built in the 13th century.
Gran Paradiso
Source: cogneturismo.it
Located in the Graian Alps, this mountain and National Park can provide some of the most beautiful views in Italy. It covers 700km of alpine terrain to explore, with many different hikes to choose from, no matter how experienced you are.
From some of the most difficult routes, like Rifugio Vittorio Sella, which is a trail that is without a doubt one of the most scenic, with views of glaciers and snow-topped mountains. Or something a little easier, like the Valnontey River Trail, which allows you to experience a hike through a stunning valley, with waterfalls and rushing glaciers. Exploring the Gran Paradiso National Park will keep you occupied for days.