Ancient Egyptians believed that death was just the beginning of a new journey, and they built some of the most impressive tombs and pyramids in order to prepare for the afterlife. If you're interested in learning more about this fascinating culture or in touring Egypt to see these ancient wonders for yourself, read on! Here we'll provide an overview of what you can expect on an Egypt tour!
What To Expect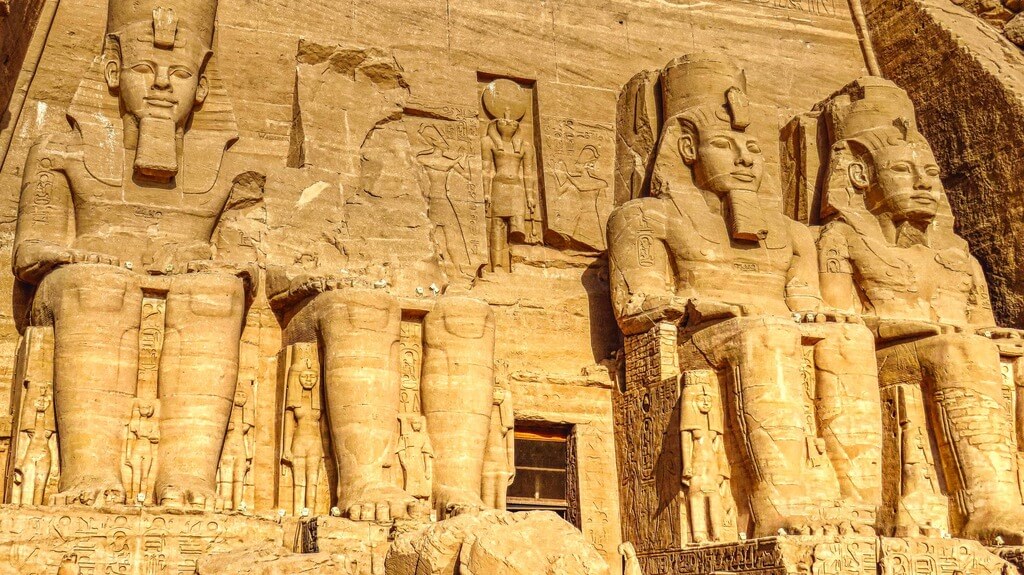 Source: pexels.com
The first stop on most tours to Egypt is Cairo, the capital city. When you tour Egypt, you'll have the opportunity to explore some of the most impressive ancient ruins in the world. From the Great Pyramids of Giza to the Valley of the Kings, there is no shortage of incredible sights to see. You'll also get to experience Egyptian culture firsthand by visiting local markets and participating in traditional activities.
No matter how much you may have studied ancient Egyptian culture or seen pictures of the pyramids in books, nothing can prepare you for the experience of standing in front of them in person. The sheer size and scale of these structures are truly breathtaking, and it's easy to spend hours exploring all the different chambers and passageways. If you're interested in learning more about how the pyramids were built, be sure to ask your Egypt Tours tour guide!
What To Do When You're There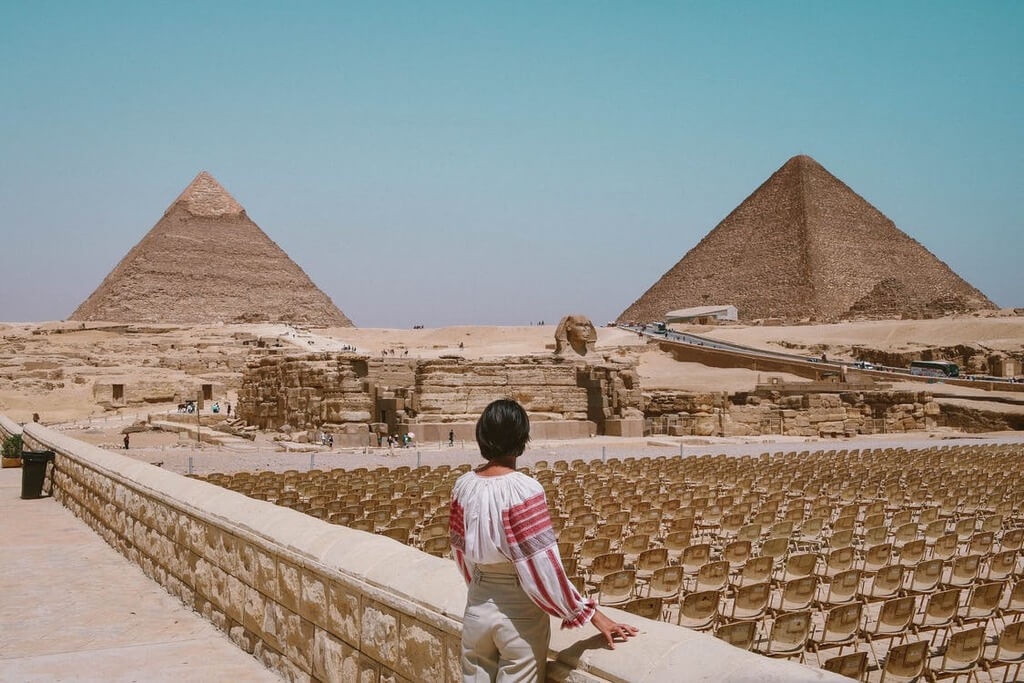 Source: pexels.com
If you want to explore the pyramids, there are a few things you should keep in mind. First, it's essential to dress appropriately. The temperature in Egypt can get quite hot, so it's best to wear loose, comfortable clothing. Second, be sure to bring plenty of water and snacks with you. Exploring the pyramids can be taxing, so you'll need to stay hydrated and fueled up. Finally, don't forget your camera! The pyramids are an incredible sight, and you'll want to capture as many memories as possible.
When you're finished exploring the pyramids, there are plenty of other activities to keep you busy in Egypt. If you're a fan of ancient history, you can visit the Egyptian Museum, which houses an extensive collection of artifacts from the country's long and rich past. If you're looking for a more relaxing activity, you can take a cruise down the Nile River or enjoy a traditional Egyptian spa day.
No matter what you choose to do while in Egypt, you're sure to have an incredible experience. This ancient country is full of fascinating history and culture, and there's something to appeal to everyone. If you feel up to some more adventure, you can consider a land tour on the back of a camel or even a hot air balloon ride over the pyramids. Whatever you decide to do, make sure to take some time to enjoy all that Egypt has to offer.
If all that exploring has worked up an appetite, be sure to try some of the delicious Egyptian cuisines. From mouth-watering street food to five-star restaurants, there's something for everyone. And don't forget to sample the local wine, there are only three producers of Egyptian wine, and all are worth trying!
What To Pack For Your Trip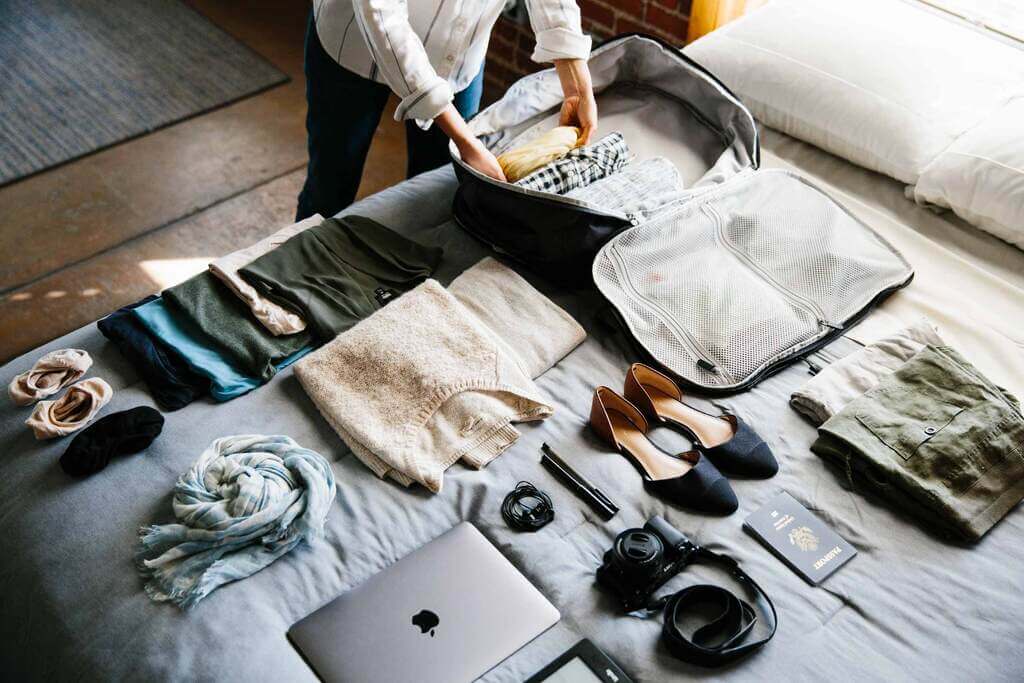 Source: tortugabackpacks.com
As you start planning your trip to Egypt, there are a few things you'll need to keep in mind. First, you'll need to ensure you have a valid passport and visa. You can apply for a tourist visa online, and depending on your visa selection type, it can be valid for a single entry or multiple entries over the course of three months.
Be sure to check the expiration date on your passport; it should be valid for at least six months from your date of entry into Egypt. You should also keep in mind that you cannot be in the country for more than 30 consecutive days.
Next, you'll need to decide what kind of travel insurance to purchase. Travel insurance is not required, but it is strongly recommended, as it will protect you in the event of an emergency.
There are many different types of travel insurance, so be sure to do your research and purchase a policy that best suits your needs. You should also bring along any medications you may need and copies of your prescriptions. Be sure to pack any essential items in your carry-on bag, as luggage can sometimes get lost or delayed when traveling.
When packing for your trip, keep in mind that Egypt is a conservative country. The weather in Egypt can be pretty hot, so be sure to pack light clothing. Both men and women should pack loose-fitting, comfortable clothing that covers their arms and legs. In general, it's best to avoid shorts, tank tops, and other revealing clothing.
You'll also want to bring along a scarf or shawl; women can use these to cover their hair when entering mosques or other religious sites. It's also a good idea to pack sunscreen, hats, and sunglasses. Finally, ensure that you pack sunscreen and insect repellent; the sun can be quite intense in Egypt, and mosquitoes are prevalent throughout the country.
Also Read: 9 Top Places To Visit in Egypt
When To Visit Egypt
The best time to go on a tour of Egypt is during the winter. The weather is cooler, and there are fewer tourists. So planning your trip between October and April would be ideal. If you don't like crowds and want to avoid the heat, winter is the best time to visit Egypt.
In addition, be sure to take Ramadan into account when planning your trip. This is a month-long period where Muslims fast during the daylight hours. So if you're not Muslim, be respectful of those who are and avoid eating in public during this time.
A tour of Egypt is a once-in-a-lifetime experience. With its rich history and culture, there's something for everyone. So when you leave Egypt, you will have memories that will last a lifetime. Just be sure to keep in mind the things we've discussed, and you're sure to have a fantastic trip.