How To Spend A Perfect Day Tour In Egypt
A perfect day tour in Egypt is not impossible. It is possible! Spending a perfect day in Egypt can be a mesmerizing experience filled with history, culture, and adventure. Being limited by time makes it difficult to gain so much experience on your tour. It is quite understandable that many are on a tight schedule, and you would not be free to go on a week's tour in Egypt.

In order to immerse yourself in the rich history, culture, and natural beauty that Egypt has to offer, proper planning is expedient. In this article, We've put together a step-by-step process so you can spend a perfect Egypt Day Tour

Here's the process:
Plan Your Day Tour
Choose the Right Egypt Tour Package
Plan Your Itinerary
Tips For A Successful Day Tour
Plan Your Day Tour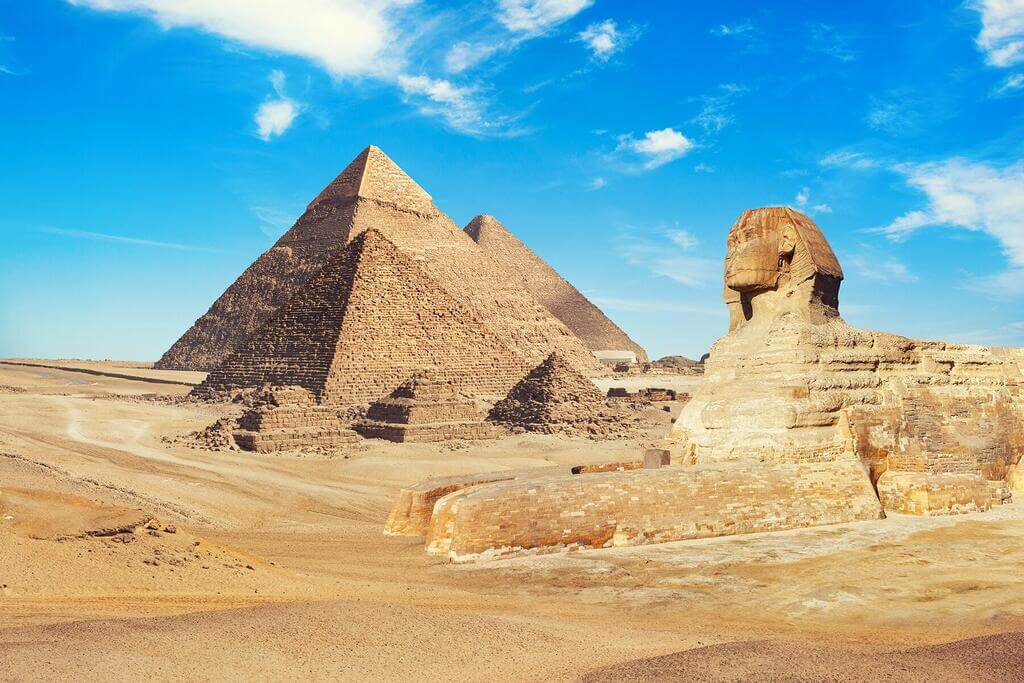 When it comes to spending a perfect day tour in Egypt, proper planning is extremely important. You have to decide on a couple of factors that are crucial to your stay in Egypt.
Remember, you have a limited time to do what you have to do, and still get the most from your tour.
First things first, consider your budget. Our wants are insatiable, but a proper budget helps us trim our excesses. Check how much you can afford, that way, you disseminate funds to the appropriate channels.
Next, decide on the sites you want to visit. Truth be told, you can't see all the sites in Egypt, in just one day. However, you can visit the places with the most fascinating sights to behold. This, of course, helps you get the most from your tour.
Choose the Right Egypt Tour Package
There are different Egypt tour packages but the most popular among them all is the Nile River cruise. With a Nile cruise, you get to visit iconic places while ravishing the beauty and splendor the Nile River has to offer.
And all these are done in comfort and luxury.
Most Nile River cruises offer amazing services with incredible amenities on board. You'll also get a tour guide who will lead you all through your tour. This makes things easier for you.
We understand that choosing the right Egypt tour package can be difficult. This is why we are here to help you make the right decision.
If you need further help picking the right Egypt tour package for your trip, get in touch with us right away.
Plan Your Itinerary
To spend a perfect day tour in Egypt, strategize your itinerary. We've provided you with a blueprint of how it should look like. Here's what a perfect day tour should look like;
Morning Tour
You can begin your tour in the morning. Your morning tour should involve exploring ancient wonders.
Begin your day by visiting the Giza Plateau and the nearby Sphinx. Spending the morning exploring the Pyramids of Giza. Get up close, if possible, and enter one of the pyramids to have a feel of the interior. Maybe you should start with the Khufu Pyramid—the largest of them all.
Don't forget to enjoy breakfast at one of the local café or restaurants; a local dish would suffice.
Afternoon Tour
Call it a midday tour, you are right. This is where you get to explore some of Egypt's renowned sites during the afternoon. Start by visiting the Egyptian Museum. This means you have to head to Cairo.
There, you'll find an extensive collection of ancient artifacts. Immerse yourself in Egypt's history for a few hours.
Have lunch at a local restaurant to savor Egyptian cuisine. Try dishes like koshari, falafel, or shawarma. Explore, learn, and enjoy, as you go.
Depending on your time schedule, you can explore more places in Egypt during the daytime. You can explore the historic district of Islamic Cairo. Visit landmarks like the Sultan Hassan Mosque and the Al-Rifa'i Mosque. Don't forget to stroll through Khan el-Khalili, a bustling bazaar filled with shops selling jewelry, spices, textiles, and more.
Who knows, you might get yourself some beautiful souvenirs.
Evening and Night Tour
Yeah, it's evening! That's a time to embark on a Nile River cruise. Enjoy scenic views of Cairo from the water while you dine and enjoy entertainment on board.
Most Nile River cruises offer different entertainment onboard. From cultural dance displays to local music. Watching the cinema, or hanging out at the bar. So much more to do while on the boat.
There are only two rules you should bear in mind; one, enjoy yourself to the fullest! And two, don't forget rule number one.
Please bear in mind that this is just one of the several possible itineraries you can choose from for a perfect day tour in Egypt. This is why you need to do your research and get the appropriate itinerary for you.
Why go through the stress when we can help you have a seamless tour to Egypt? Get in touch with us and save yourself the stress of doing research!
Tips for a Successful Day Tour
In this section, we are giving you a few more tips in addition to planning your perfect day tour in Egypt.
For starters, begin your day tour early enough to beat the crowd and make the most of your limited time. You don't want to get caught up in the crowd.
Dress appropriately, especially if you are a woman (not trying to be gender biased here). Most religious places are hard on dress code. You might want to consider that.
Do not underestimate the importance of a tour guide. You do need one, especially if this is your first time of being to Egypt. They'll help you.
Don't try to visit everywhere in a day—it's impossible! Choose must-see attractions and enjoy your tour. Make sure you have the local currency handy in order to easily make purchases.
Final Words
We've seen in this article how to plan a perfect day on the Egypt Day Tour and get the most out of it.
Truth be told; A perfect day tour in Egypt is not impossible. It is possible! It all depends on how well you plan and your choice of itinerary.
If you need help with picking the right itinerary that meets your travel needs, budget, and schedule, you can do well to get in touch with us let's help you get the best trip you deserve.
In Case You Missed It!