Dubai is home to several expatriates and offers an experience like no other travel destination in the world. Also, speaking of the tourism attraction rate, Dubai saw a hike of 7.08 million visitors in 2022, which was a 97% increase from 2021. The city surpassed the global and regional tourism recovery levels in 2022, receiving about 14.36 million international visitors.
The Arabic gem has attracted a high tourism count for many reasons, including a tranquil setting, myriad activities, beautiful beaches, landscapes, and more. And that's why Dubai's ability to accelerate tourism growth has been commendable.
If you are one of those who are planning a holiday in this high-spirited city this blog is curated to help you out further. Bringing you the modes, advantages, and disadvantages of public and private transportation.
Dubai Public Vs Private Transportation
Public Transportation in Dubai: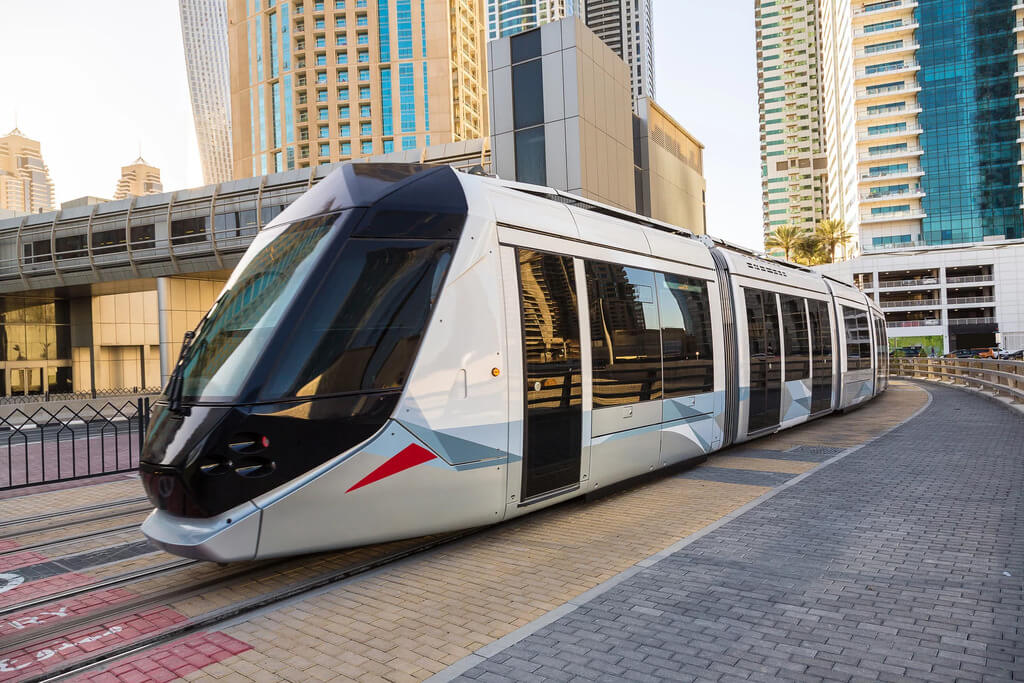 Source: expatica.com
If you're looking to travel short distances in Dubai and not make many detours, public transportation is a great option. Let's look into the plentiful available options.
1. Metro
Metro in Dubai is super convenient. The Red and Green lines are operating, making it the world's longest fully automated metro rail network. These two lines serve over 50 stations and access all the city's zones. The operating hours are exceptionally flexible, starting from 5 AM and extending up to 1 AM the next day, except Fridays.
The metro serves the most popular tourist areas in Dubai, and the fare depends on the zone and distance you travel to. The metro line runs the length of Sheikh Zayed Road and the old town area of the city. So, you can be assured of hitting all the popular attractions by solely using the metro. Sit back and reach all the impressive destinations like Dubai Mall, Burj Khalifa, and more. One of the best parts of the metro line is that it operates every 10 minutes.
2. Hop on Hop Off Bus
The Hop On Hop Off Bus may not be your primary transport mode, but it is incredibly famous in Dubai. You can get on this bus for a fun and informative trip. This bus is an open-deck one that will let you pass by famous landmarks like Atlantis The Palm, Burj Khalifa, Dubai Fountain, and more. You can hop on this bus at any time and enjoy great sightseeing.
There are about 40 stops and three lines to take you all around the city. The red line route goes as follows- Dubai Mall, City Walk, Wafi Burjman, Old Souk, Heritage Village, Spice Souk, Dubai Museum, Gold Souk, Riviera, and Deira City Center.
The green line goes as follows- The Jumeirah Public Beach, Souk Madinat, Burj Al Arab, Mall Of the Emirates, and the Dubai Mall. The blue line includes the Mall of the Emirates, Marina Walk, Marina Mall, Marina Promenade, The Beach, Bay Side, Tallest Block, Media City, Al Ittihad Park, and Atlantis The Palm. It is a drive that no tourist should miss.
3. Boat or Ferry
Dubai is home to two large commercial ports and therefore has numerous places to dock yachts, smaller boats, and cruise ships. One of the best touristy things to do is to take a tour on a traditional Dhow boat. Take a tour across Dubai Creek to the historic old town neighborhoods of BaniYas Road and Bastakiya. Private boats, ferries, and yachts are a great way of indulging in luxury and experiencing large-group travel fun.
4. Bike
If you are adventurous, hire a bike and get going. Undeniably, Dubai has become a bike-friendly city. Don't think twice before adding it to your bucket list. Biking around the city is a great way to explore the sand dunes and beautiful structures. Also, renting a bike is one of the most pocket-friendly options for any tourist. Find a BYKY station, rent a bike for the whole day, and have a fun-filled day.
Also Read: Best International Travel Advice for Young Families
Private Transportation in Dubai:
Source: cclimo.ae
Lifting your luggage, walking down the station, and getting on and off the train or bus; sounds stressful. Ditch the public transport modes and go private. Though it may feel a bit expensive compared to the public transport mode,t the comfort level is unmatched.
Once in Dubai, don't worry about finding taxis. You will find an abundance of it. Some of the taxis are operated by the government, and some by private companies. But in any case, they are convenient, comfortable, and hassle-free. Taxis are available at minimum distances and all famous landmarks such as Dubai Mall, Mall of the Emirates, Palm Jumeirah, Burj Khalifa, and more. For some additional safety, Dubai has also come up with pink taxis that are driven by women only.
To get a step hire, you also have the option to rent out a chauffeur-driven luxury vehicle. Companies like CCLimo offer quality and private transportation services at reasonable prices. Experience the world of extravaganza by choosing your most desirable vehicle from their fleet.
Lexus ES 300H, BMW-7 Series, Mercedes Benz Sprinter, Mercedes Benz S Class, Honda Odyssey, GMC Yukon XL, Tesla Model 3, Infiniti QX 60, Toyota Highlander, Mercedes-Benz Viano; what's your pick?
There are options for couples, families & large groups. Pick your vehicle and get ready to experience a journey of a lifetime.
Public transportation vs Private transportation: Which one's better? If you don't plan to move around too frequently and are slightly tight on your pocket, opp for any above-mentioned public transportation mode. But if you're looking for flexibility, comfort, and luxury don't think twice before renting out a car.
Dubai is a city of dreams. Leave no stones unturned!