How to Successfully Travel with a Large Group?
Are you planning a trip with your family and friends?
Going on vacation or any travel with a large group is always fun and adventurous. It's a great way to strengthen the relationship while exploring new places around the globe! You'll make some of the best memories with these people while on this trip.
However, traveling with so many people requires a lot of work. You have to consider plenty of things and plan everything from start to the end before going on the trip.
For example, if you're planning to explore Europe, first you've to make a list of places or cities where you want to go. After this, you also have to reserve the hotel where you want to stay and get information about the minibus hire service in Europe. You've to get a minibus hire with driver so that it's easier to travel plan with your entire group and so many other things!
A fun trip can easily turn stressful if you don't plan everything out correctly. Today, in this blog, we've gathered some travel plan tips for you to save you from all these unexpected and miserable situations. So, if you've plans to go on a vacation with all your family members and friends, keep reading this blog.
Let's begin.
1. Research a Lot
Source: flyforgood.com
No matter which part of the country or state, or city you're traveling to, it's always best to research everything about the place before traveling. While on the trip, you don't want to end up in an unfortunate situation, so it's better to know the local culture and rules. This also includes finding those adventurous activities and places which don't have any age restrictions as you're traveling in a group with different age groups. And it wouldn't be good if anyone from the group missed out on any activity or attraction, so try to plan everything accordingly!
2. Plan Travel Arrangements
Source: website.com
Transportation is another big thing that you should always discuss before traveling as it's pretty difficult to travel with a big group in public transportation and get a minibus hire with a driver. Public transportation is confusing, stressful, and unreliable for many people. A private bus and road trip or vehicle can accommodate several travelers, baggage, and schedule, and you'll be able to explore every destination on time!
3. Define Roles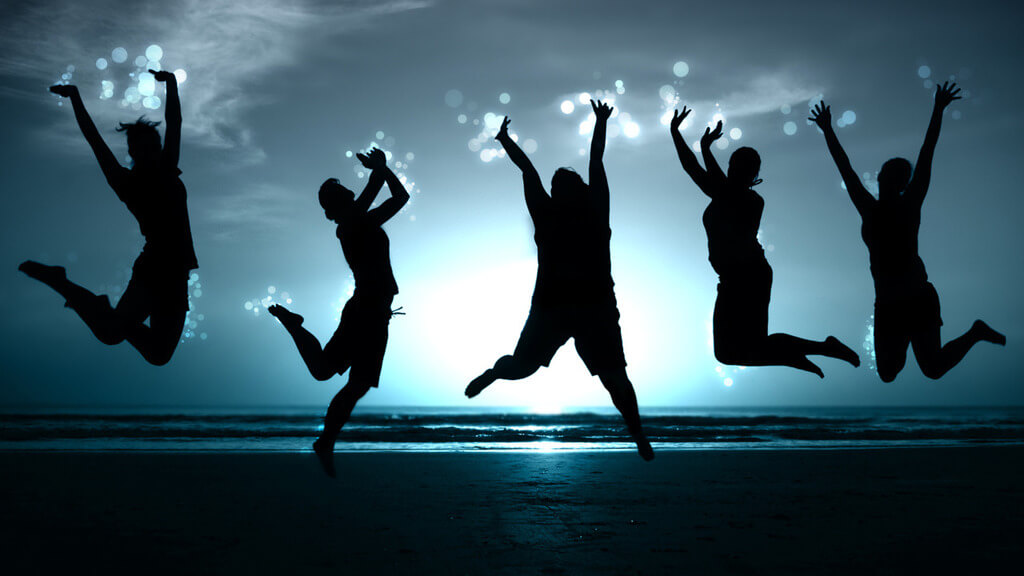 Source: traveltriangle.com
Even if you're in charge of most of the arrangements, it's always good to ask other members for help. You can assign different roles to different persons. For example, you can ask someone to book the plane or train tickets, and another person will take care of the accommodation and dinner reservations. This way, your entire trip planning will be easier and smooth.
4. Prepare a Group Packing List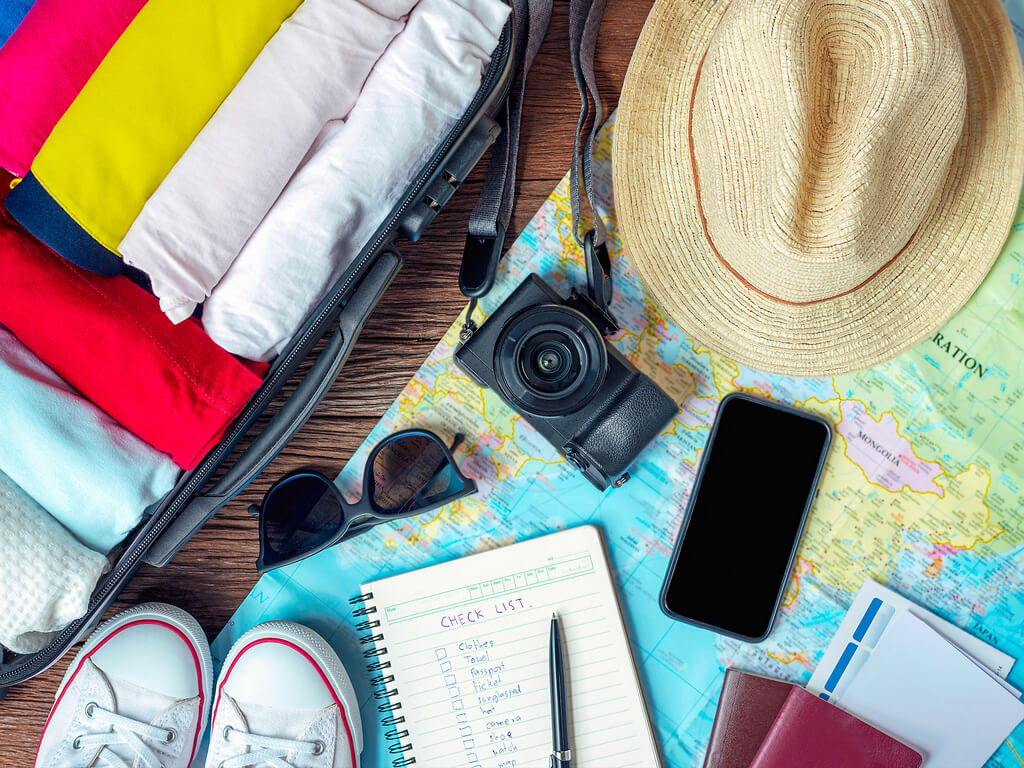 Source: smartertravel.com
Everyone packs according to their requirements and needs, but you have to make a list to make sure that everyone brings the right things. You can assign a person to create a group packing list. Apart from the regular clothing and bathroom essentials, this list will have all the necessary things and items based on which places you are going and what activities you are doing.
5. Split Expenses
Source: quoracdn.net
This is another great tip for people who are traveling with large groups. These days, many apps and calculators can easily define how much each person owes. You can use any method to split the total expenses. And at the end of the trip, you can inform everyone and settle it before leaving for the home.
6. Arrange A Meetup Spot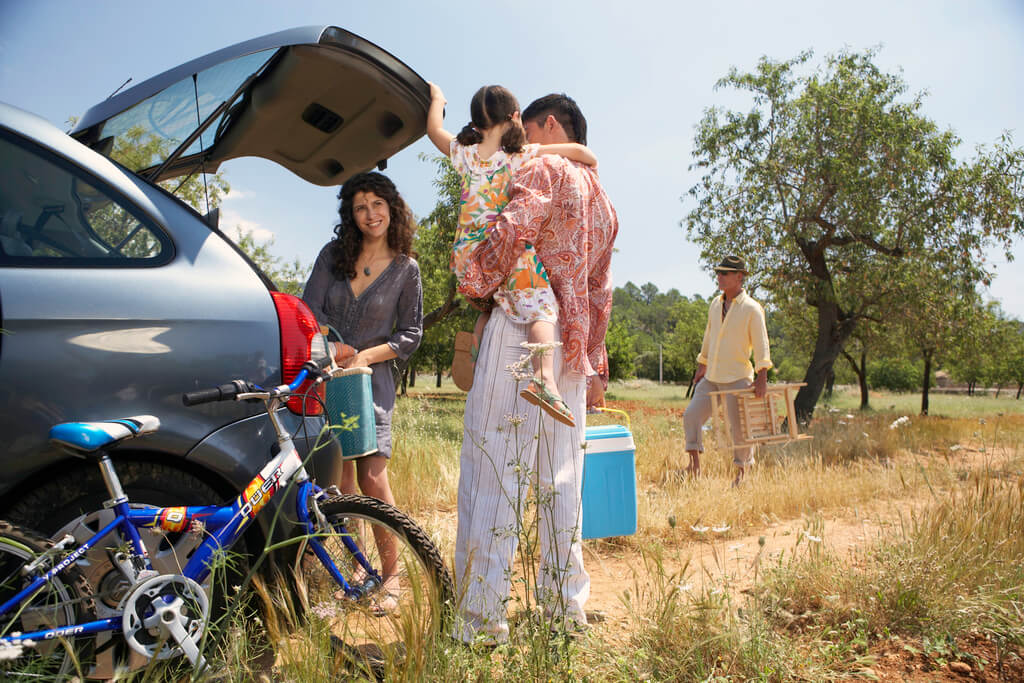 Source: demandstudios.com
While traveling with many people, there are chances of getting lost. So, it's always best to arrange a meetup spot. This way, it's easier to find whether someone is lost or separated from the group. This can be a famous place or landmark or even the hotel you all are staying in. If anyone is separated or gets lost, they can go to this meetup spot and rejoin the group.
Also Read: 8 Tips To Make Your Solo Travel Enjoyable
7. Relax and Enjoy
Source: imgix.net
Finally, the last tip for you is to relax and enjoy! Going with all your friends and family on a trip is undoubtedly a lot of work, and you've many responsibilities, but you're traveling for fun, right! So you also have to relax and let other people do as well!
Keep an open mind, there will be people who don't want to go to every stop you planned or don't want to be involved in every activity, and that's completely okay! Don't take this as an offense, as everyone on vacation is allowed to have fun as much as you do!
Enjoy Your Trip!
So, these are some of the best tips for traveling with large groups. Going on a trip with many people is all about having fun and creating new memories with each other! This trip will have both benefits and drawbacks.
So, you should only focus on planning the entire trip carefully with all the requirements and try to embrace new experiences. Follow all the tips mentioned above and enjoy a great time with your loved ones!
For more travel guides and interesting tourist places, keep coming to Travelila.