The Netherlands, a European country with the beautiful capital city Amsterdam is famous for almost everything it has. What it has? Beautiful tulip fields, tall and glamorous windmills, cycling routes, and castles. The Netherlands has been the country of kings and queens. So naturally, there would be many castles in the city. Yeah, there were many castles like around 300 or something. Of which some are preserved at its best and among them, some of them are so alluring and breath-taking that they can't be missed. Those Castles In Netherlands have an ambiance of royalty.
Muiderslot Castle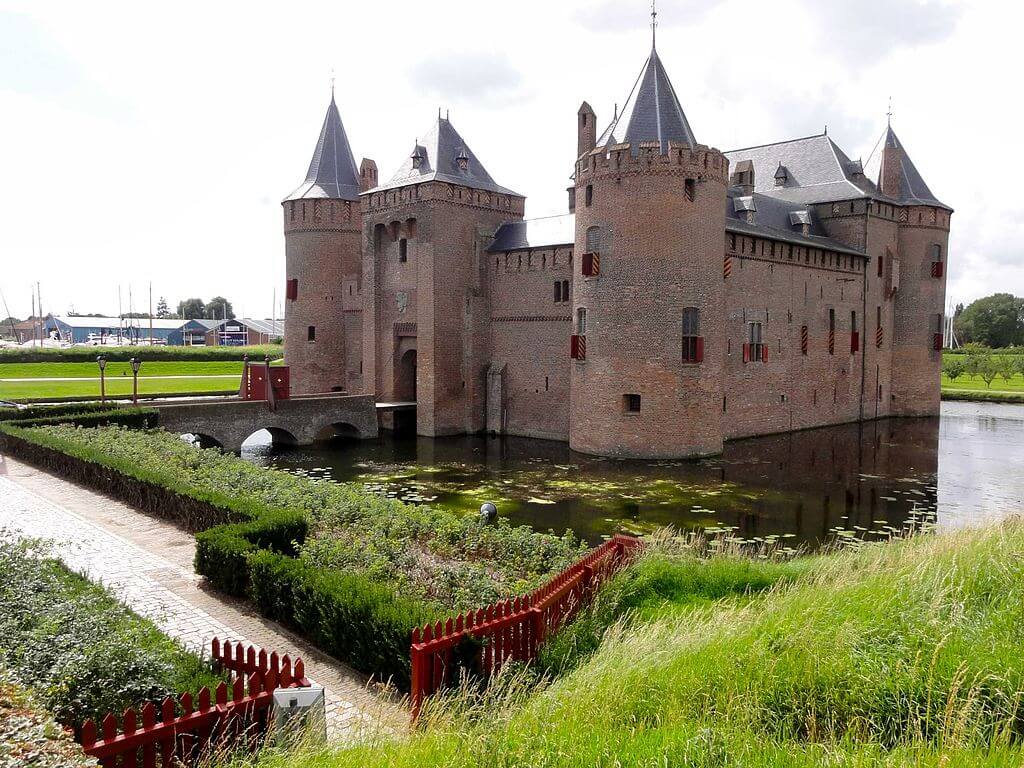 Source: wikimedia.org
Muiderslot Castle is near Amsterdam city. So if you are staying in Amsterdam, plan a one day trip to this one of the amazing Castles In the Netherlands. This Castle has another name, Muiden Castle. Muiderslot Castle is a square-shaped castle that has a moat and a drawbridge but they are not accessible. This castle has a National Museum located in it. In many rooms of this castle, there are collection arms and armor from the 17th century. Carry a camera and keep some Photography Tips in mind while capturing this beauty.
De Haar Castle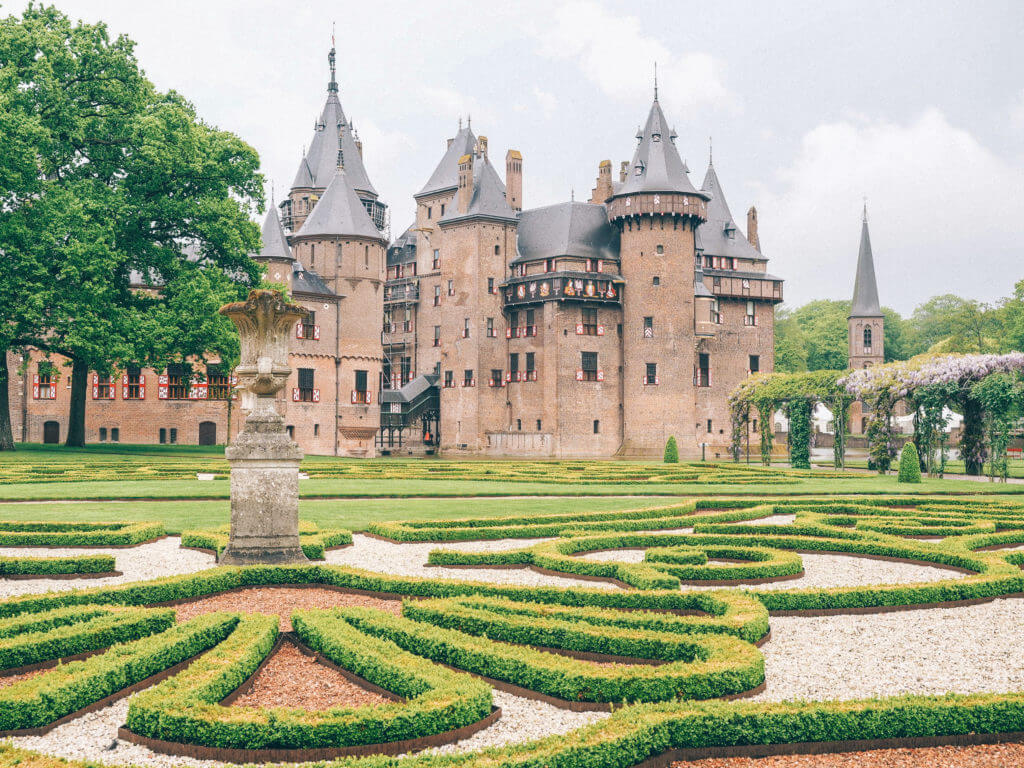 Source: worldofwanderlust.com
De Haar Castle is the largest castle in the country among all the castles. This castle is located in Utrecht. It is surrounded by nature's beauty i.e., parks and gardens. Many colorful flower blossoms there in the garden. This castle is the home to the Elf Fantasy Fair, where people come dressed as a fantasy character that they like or admire. The thing that can be more admired about this castle is its interior and exterior that gracefully makes this castle an Eye-attraction.
Doornenburg Castle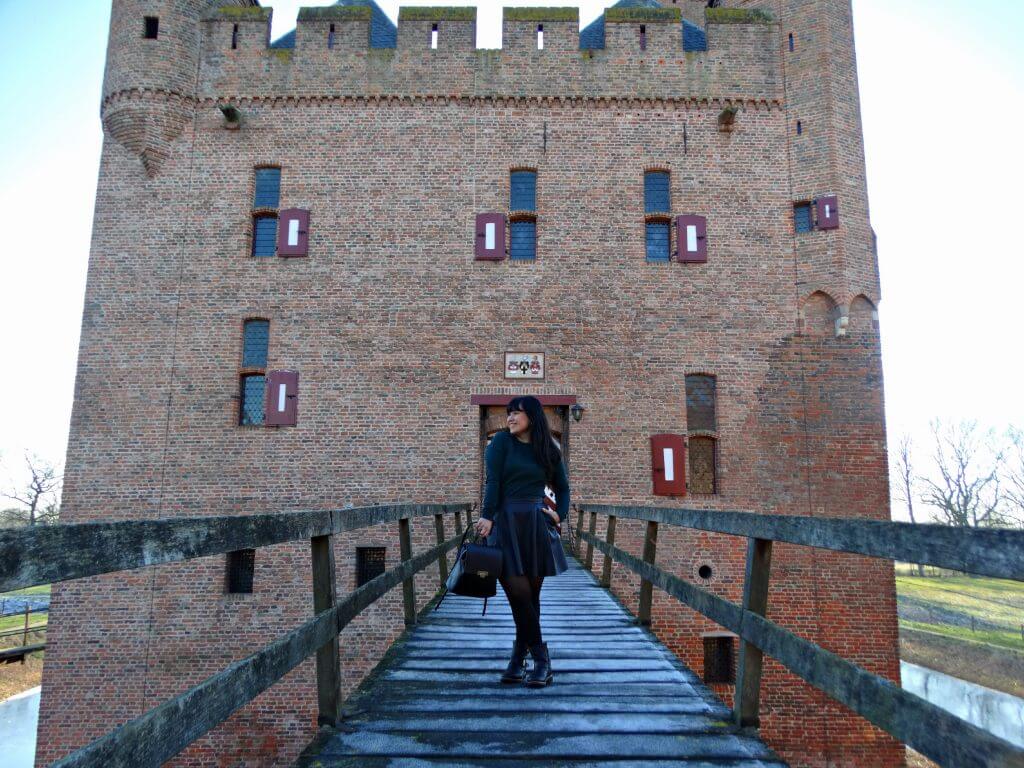 Source: alllovelythings.nl
Doornenburg castle is considered one of the largest castles and that is preserved at its best. This castle has one small castle and one main castle that is connected by a bridge. You know what, this castle was once a villa named as Villa Dorenburc that was eventually expanded and was transformed into a castle.
Doorwerth Castle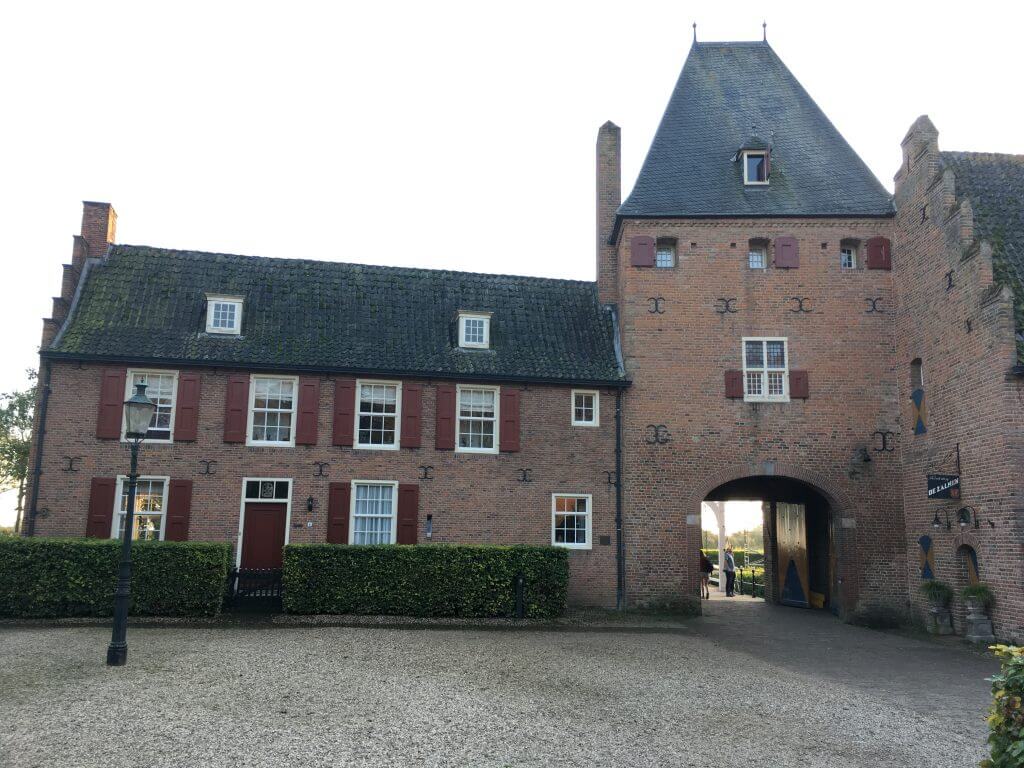 Source: doorwerthinfo.nl
This Doorwerth Castle is a medieval castle that is considered haunted by a little girl that starved to death in the hall of the castle. But that didn't affect the number of tourist visits there. It is one of the top castles in the Netherlands to visit. This castle is also used as a Hotel, Restaurant and many events take place here.
Also Read: Top Medieval Castles In Europe That Gives Fairy Tale Vibe
Radboud Castle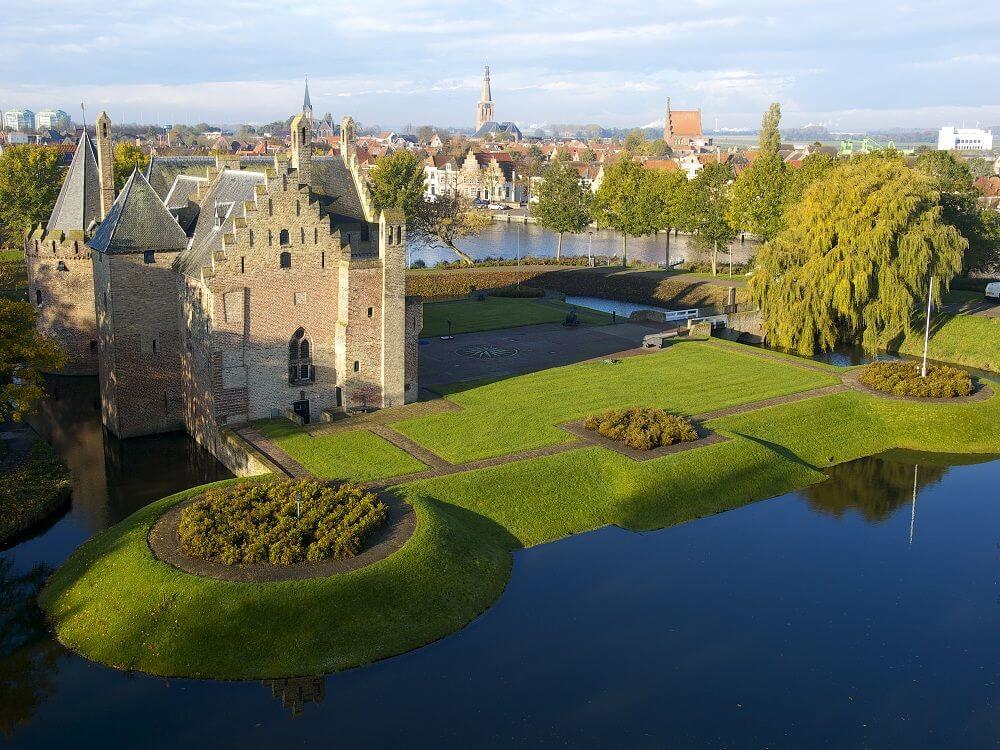 Source: pinterest.ca
Radboud Castle is the 13th-century castle that was built by the order of Floris V. to protect the infiltration in the areas of Frisians. This castle was used to save people from the Gruette and his band of pirates in 1517 and was used as the district court of justice in 1934. And now it is a Museum. Its architecture is amazing and the castle is surrounded by the water body and the lush green garden.
Ammersoyen Castle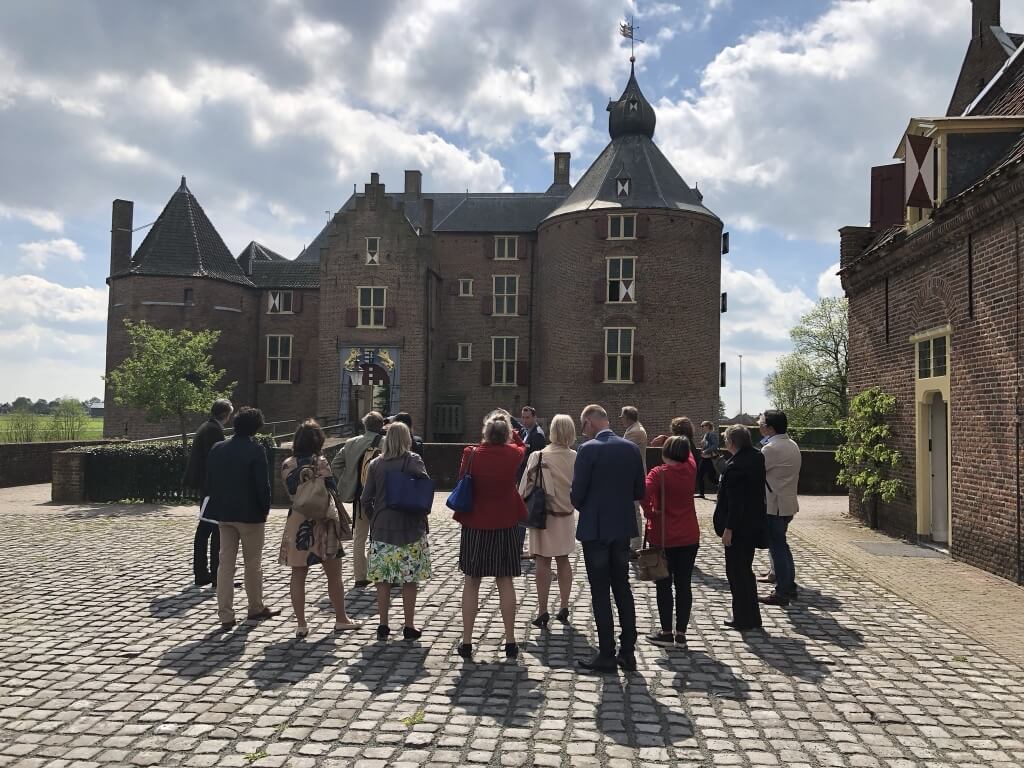 Source: carillon.nl
The Ammersoyen castle in the province of Gelderland, Netherlands is famous for its undeniable beauty. It is a beauty that is surrounded by water and green fields. This castle was built in 1300 and was heavily damaged during the war of WWII. It still has its own grace even after it went through many renovations. This castle also provides a private guided tour to those who are interested in its history. And this castle is also available for booking of private parties, weddings, and other events.
Duurstede Castle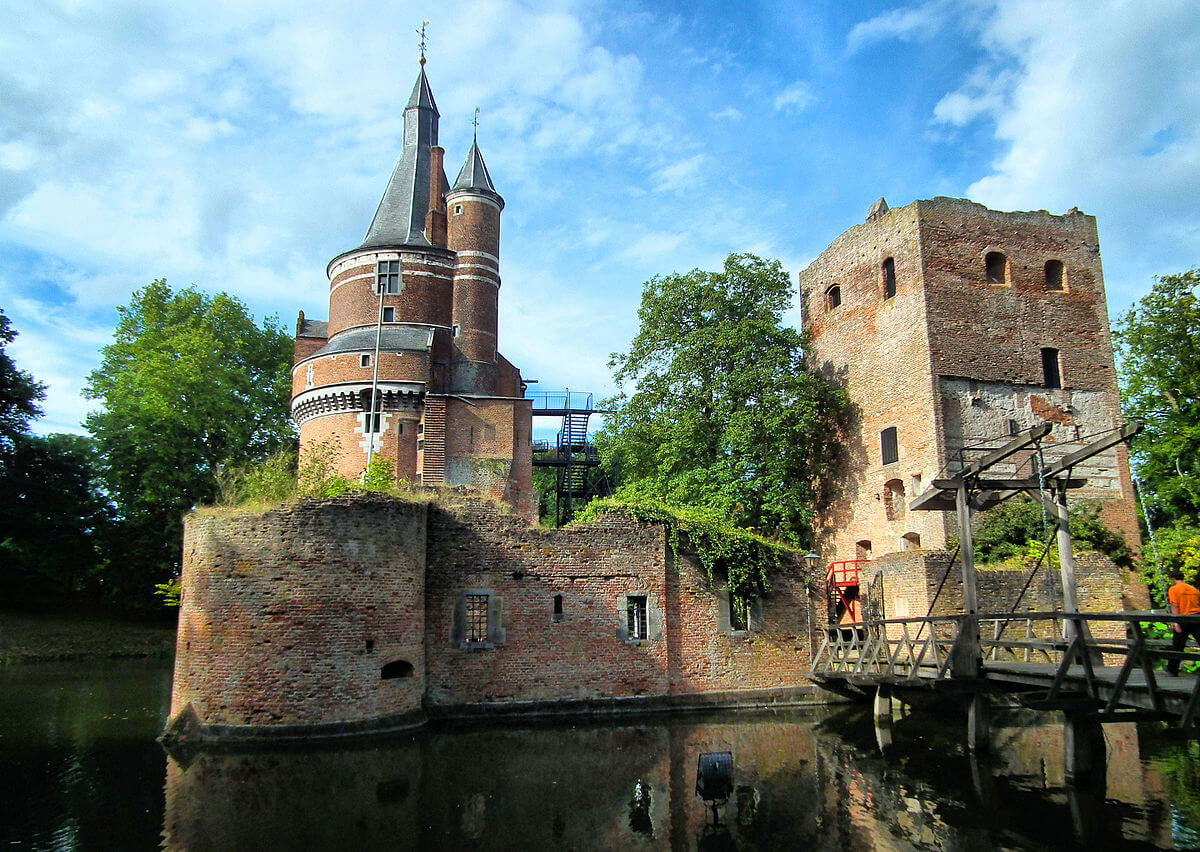 Source: wikipedia.org
This castle is also located in the Utrecht, in the town of Wijk Bij. This castle gives the vibe of a picture in a history book through its rustic look. The main attraction of this castle is its tall tower named Bourgondisch Toren. This castle is now used as a catering business and can be rented for events, parties, and weddings.
Slot Loevestein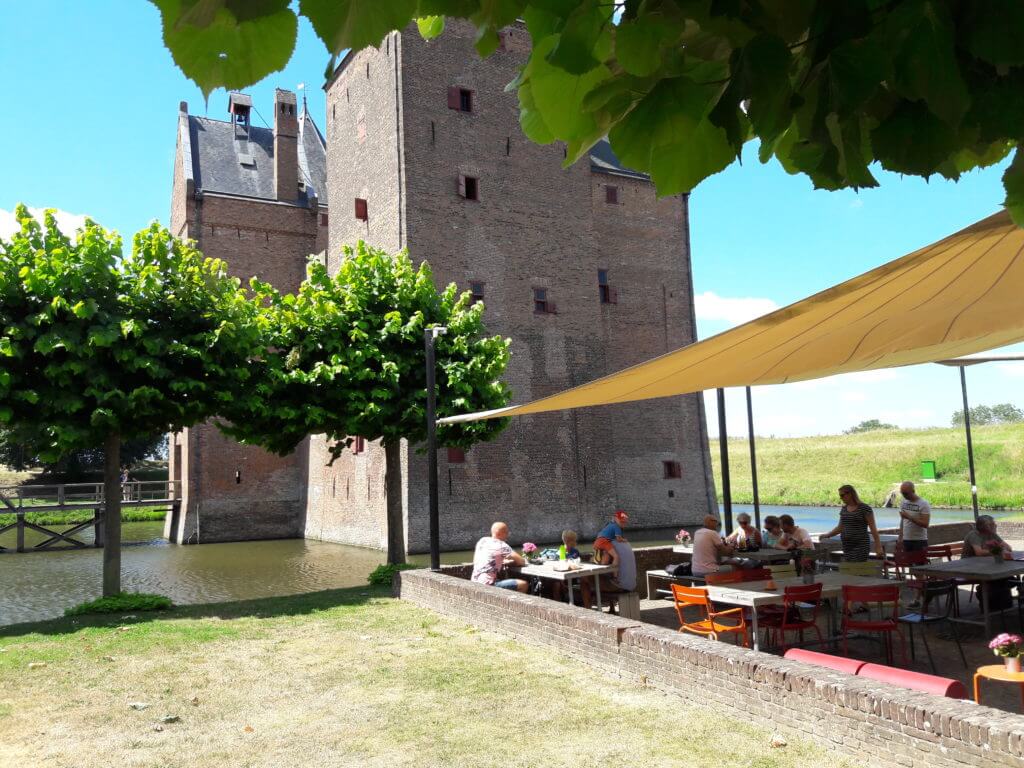 Source: nieuwehollandsewaterlinie.nl
Slot Loevestein is a castle and fortress that was built by the Dirc Loef van Horne who was a Knight, between 1357-1397. He used this castle as his residence from where he used to conduct raids and also the illegal toll to collect money from the passers-by. It is a well-known castle in the Netherland and is also a mind-blowing museum. This museum is basically parted into three eras: the middle age, the state prison period, and the Dutch waterline period. And visitors are allowed to take a tour of the fortress. You can also visit York if you love art and architecture.
Huis Bergh Castle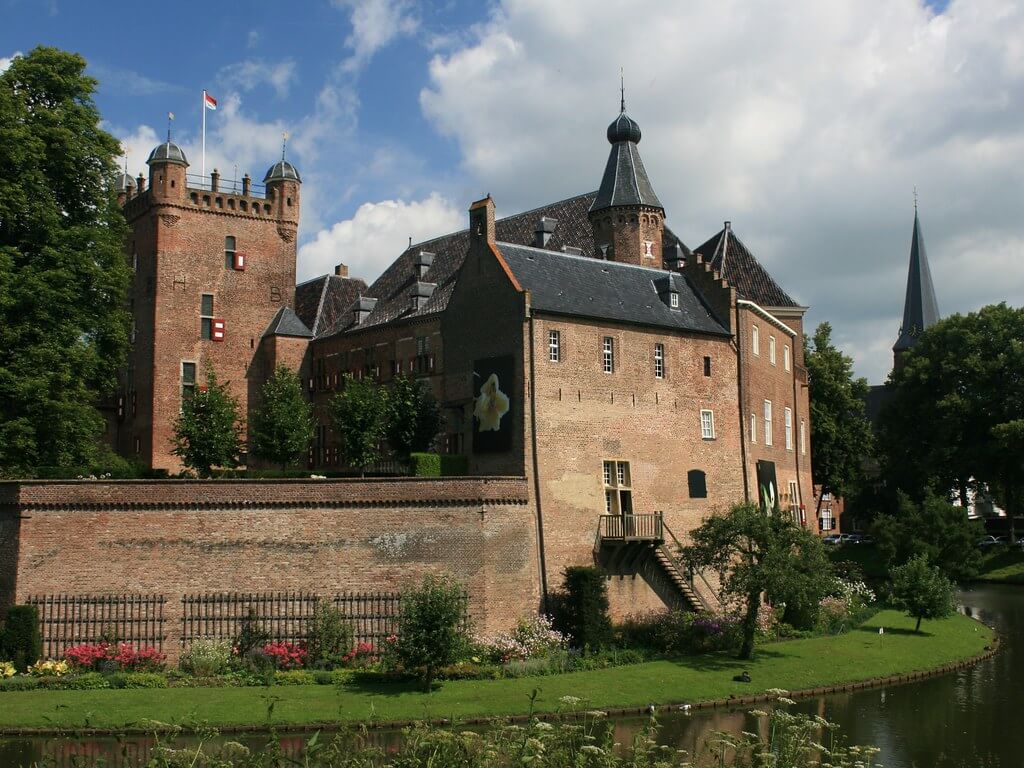 Source: skyscrapercity.com
It is believed that Huis Bergh Castle was built back in the 1200s in the city of 's-Heerenberg. It is the biggest castle in the Netherlands that now serves as a museum and a place that is rented for events. The museum here has a collection of manuscripts, coins, sculptures, and artifacts from the medieval period. In addition to this, it has woodlands and beautiful gardens that have few 200 hundred years old oak trees.
Het Loo Palace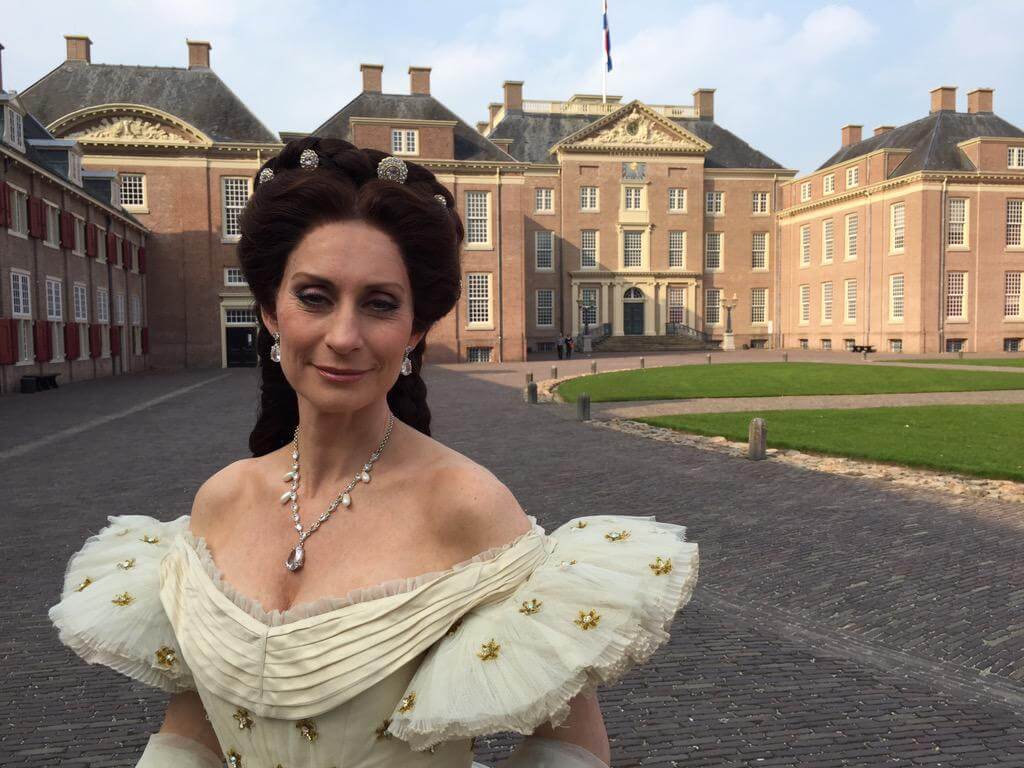 Source: pijnacker-nootdorp.tv
Het Loo Palace is located in Apeldoorn, Netherlands, and was built in the 1600s and had its renovation between the 1970s-'80s. Right now it serves as a state museum and is a top tourist location in the Netherlands and is one of the top 100 heritage sites of Dutch. This palace has a collection of more than 160,000 historical items that include paintings, furniture, books, sculptures, costumes, and many more. It has a park that covers 10,000 hectares and has beautiful landscapes to explore. This palace has shops also from where you can buy books, cards, and other things so that you can have a memory of your trip to the Netherlands.
These are the top 10 castles in the Netherlands that you must visit and experience its beauty. For more ideas about where to travel visit Travelila.