Who wouldn't love traveling to different places, especially when you have gone through hectic work and study schedules? It feels great when you get to spend your holidays in the best way possible. Fortunately, many travel options can help you relax for a while!
Yacht chartering is one of the most unforgettable experiences you may have. It gives you a luxury cruise ship experience that will enable you to unwind and rest. Moreover, it can also give you adventures you haven't had before!
However, you will need to consider various aspects of a sailing vacation. There may be a lot of things to prepare, but this article will help you with this matter. Check these six things to know before booking a sailing charter.
How Can You Prepare for a Sailing Vacation?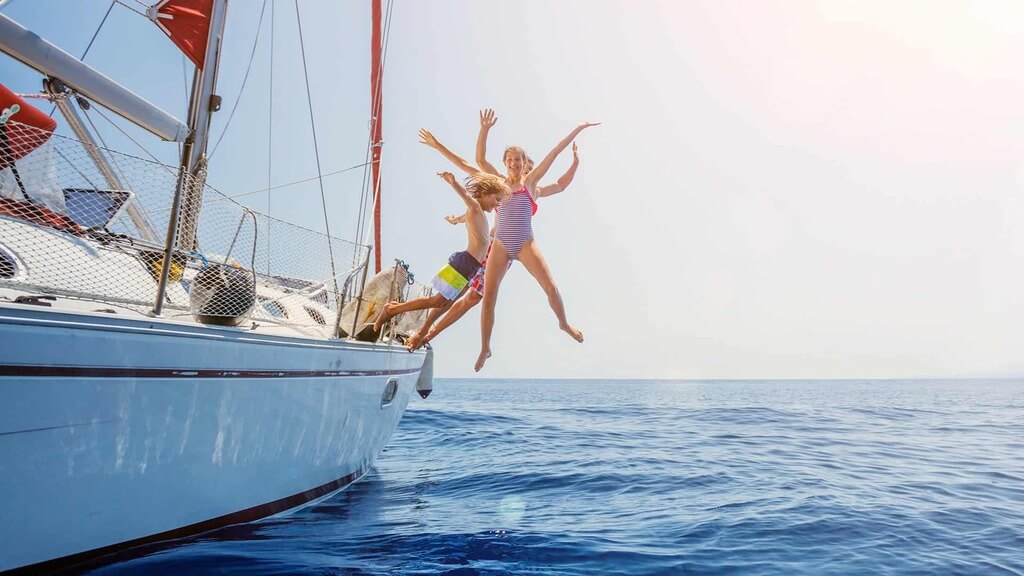 Source: frontieradriatic.com
Before going on a vacation using yachts, you must consider your vessel, sailing conditions, destinations, itineraries, menu, and essential belongings. Take a look at the following to know more about these things!
1. Choose Your Type of Vessel
Selecting the most suitable type of vessel is the best way to provide plenty of room to everyone. The type and size of your vessel may depend on the group size, budget, amenities, and accommodations.
Here are some vessel types you can choose from today:
Charter Types
You can select your charter type depending on your budget and vacation preferences. The following are examples of charter types.
Crewed Charter – A fully-crewed charter includes a crew that will sail the ship. There are also meals and beverages provided each day with the best itinerary recommendations.
Skippered Charter –

Booking this one allows you to relax fully. There will also be navigating crews, but there are no food and beverages provided.

Bareboat Charter –

This is a fully-equipped boat that you need to navigate yourself. There will be no navigation crews, so you will need a skipper license for this vessel.

Cabin Charter –

This vessel type includes renting a cabin on a yacht with other tourists you don't know. Cabin charter is the best alternative for people with limited budgets.
Yacht Types
Choosing a yacht type can depend on your destination and amenities. Check these yacht types below to understand further.
Catamaran –

This vessel is a double-hulled yacht with two separate sleeping and accommodation areas. It is spacious and luxurious, like motor yachts.

Sailing Yachts –

Booking this one allows you to have more adventures and expeditions, like sailing and fishing. It applies best to the Caribbean or Mediterranean.

Motor Yachts – This type has spacious decks for larger groups. It provides a luxurious yacht with elegant amenities.
2. Check the Sailing Seasons and Conditions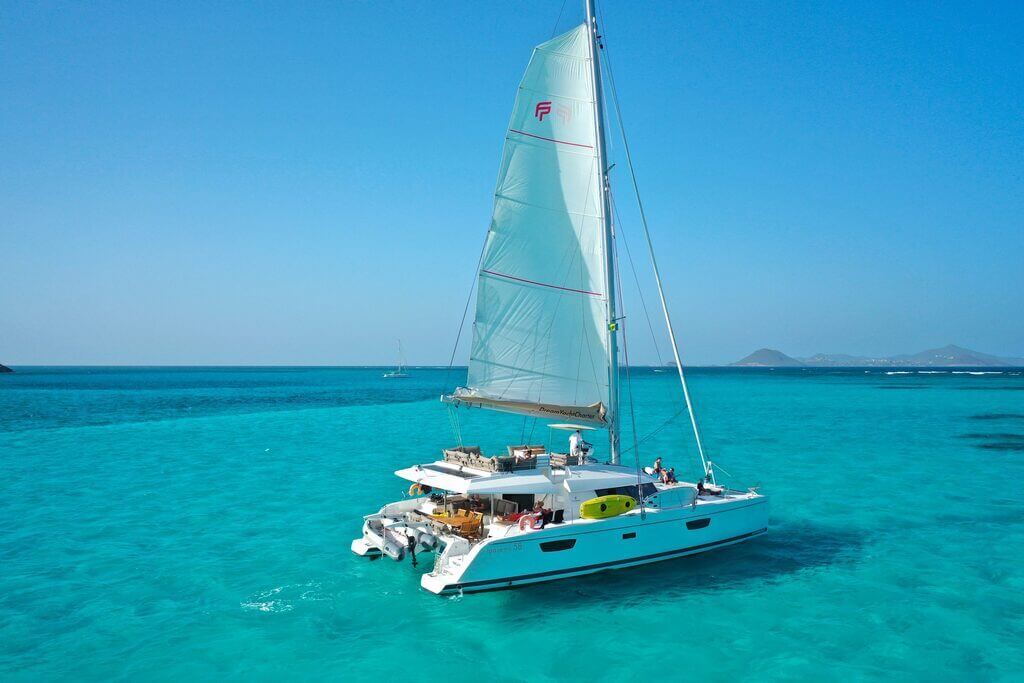 Source: dreamyachtcharter.com
Going on vacation may also come in different yachting seasons. Frequently, it depends on destinations and the busyness of the place. Read these to know more!
Winter –

This season occurs from April to October, not on snow. It is best to sail in the Caribbean, Florida, or the Indian Ocean during this winter season.

Summer –

This season happens not in warm climates but from November to April. Going to Northern Europe like the Mediterranean is advisable for summer.

High –

You will need to book earlier during this season because places tend to be busier during these times. It happens every July to August and in December.

Low –

This season may have better deals, but the weather may not be ideal. This less-busy season occurs from January to June and September to November.
3. Pick Your Destination
The next step is deciding the place you want to visit. Checking the seasons is better when selecting a destination. Low seasons are better if you want a quiet vacation, while high seasons suit people who prefer crowds.
It is best to list your preferred destinations to know their respective costs and travel time.
4. Plan Your Itineraries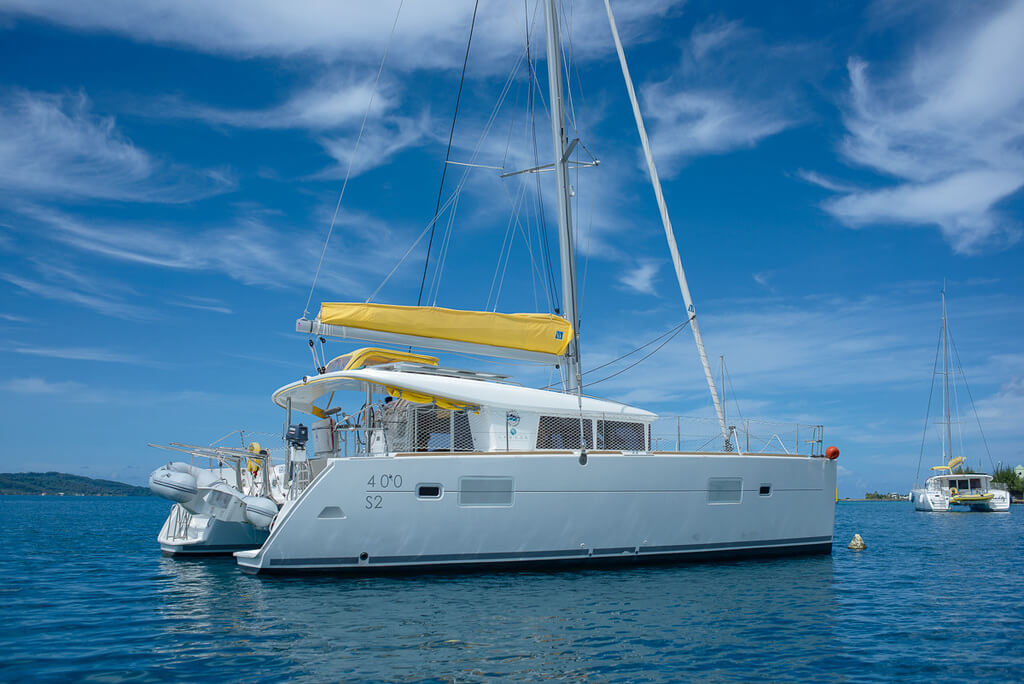 Source: tahititourisme.ch
Planning your activities comes next in this process. You can do anything on board, but some events can affect your land trips. It is recommendable to contact your yacht crew — the ones who know about the places you will visit.
Aside from that, ensure to make realistic plans. For example, diving activities only apply to more luxurious vessels. If your boat is small, you can try diving a maximum of two times.
Also Read: Sailing Adventure in Croatia: An Ultimate Guide For Beginners
5. Request Your Favorite Menu
Yacht charter may or may not include personal chefs. If you rent a bigger yacht, your broker may provide you with the menu. It is better to inform your crew about your dietary considerations, allergies, and dislikes.
Moreover, you can also request your favorite dishes so that they can know your preferences.
6. Pack Your Essential Things
Lastly, you will also need to pack your belongings required for the vacation. Ensure to check the temperature to know what kind of clothes you need to prepare. Consider bringing long pants, long sleeves, light jackets, and cardigans for cooler seasons.
Furthermore, you may wear sundresses and flat sandals for restaurant meals on land, but consider flip flops for beach stays. You may select t-shirts and shorts for everyday use and put on bathing suits and cover-ups when swimming. Ensure to bring sunscreens, hats, sunglasses, and water to prevent sunburn and heat exhaustion.
Conclusion
You may sometimes find it tiring to organize many things before going on vacation. Finding the best vessels and destinations may be costly and challenging, especially when it's your first try.
Worry not if you still haven't decided on your sailing charters. You can find numerous companies with great deals, such as private yachts by Simpson Yacht Charter. You can choose your desired vacation type according to your budget and preferences.
Once you have finished preparing everything, you may now enjoy the best sailing vacation you can ever have!