Yosemite National Park is known for adventure and famous sightseeing trips. The best time to visit Yosemite depends on your choice and what you are looking for.
If you want to see the Yosemite Valley's waterfalls, May and June are ideal months for you. For hiking and backpacking, July and August are the best months. If you want to avoid the crowds, September month has relatively fewer visitors. And if your favorite adventure is skiing; then you can't ignore the winter months.
The best time to visit Yosemite national park is from mid-May to early June and from late September to mid-October.
In this guide, you will see the best time for doing particular activities in yosemite like camping, hiking & backpacking, driving Tioga road, watching wildflowers, and famous sightseeing places. Every season has its own aroma and beauty.
You can't find everything in one season. In the meantime, the Summer months are suitable for hiking. Meanwhile, spring can give you a dose of beautiful sightseeing. You can enervate similar experiences in autumn and winter months in the whole guide.
Best Time to Visit Yosemite for Camping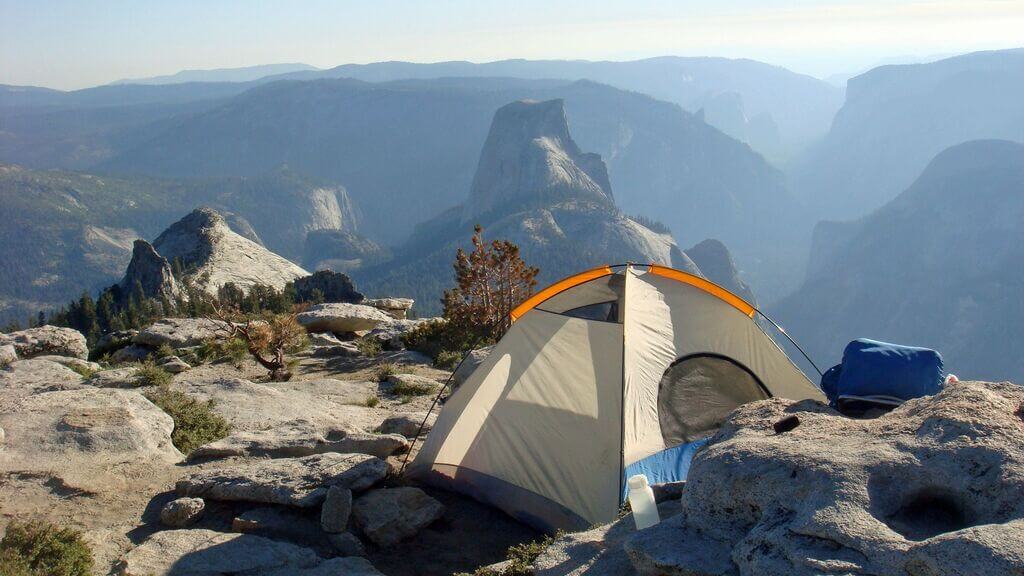 Source: tripsavvy.com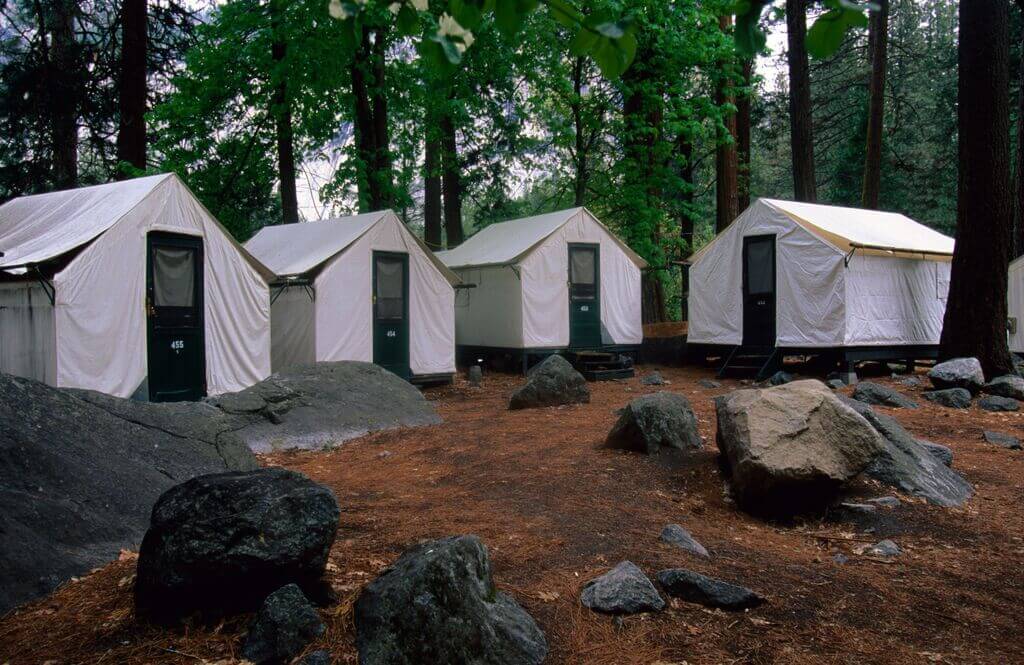 Source: tripsavvy.com
Yosemite is open throughout the year. But, if you want to come here for camping, you can come in summer. You need not worry in summer about camping gear and camping locations. Some of the popular campgrounds are Camp 4, Yosemite Valley's Upper Pines, Hodgdon Meadow, and the Wawona will help you to set your camping activities.
Yosemite seasonal campgrounds open from late May to late August. Book your slots for camping because the slots are filling up quickly from April to September.
Best Time to Visit Yosemite for Driving Tioga Road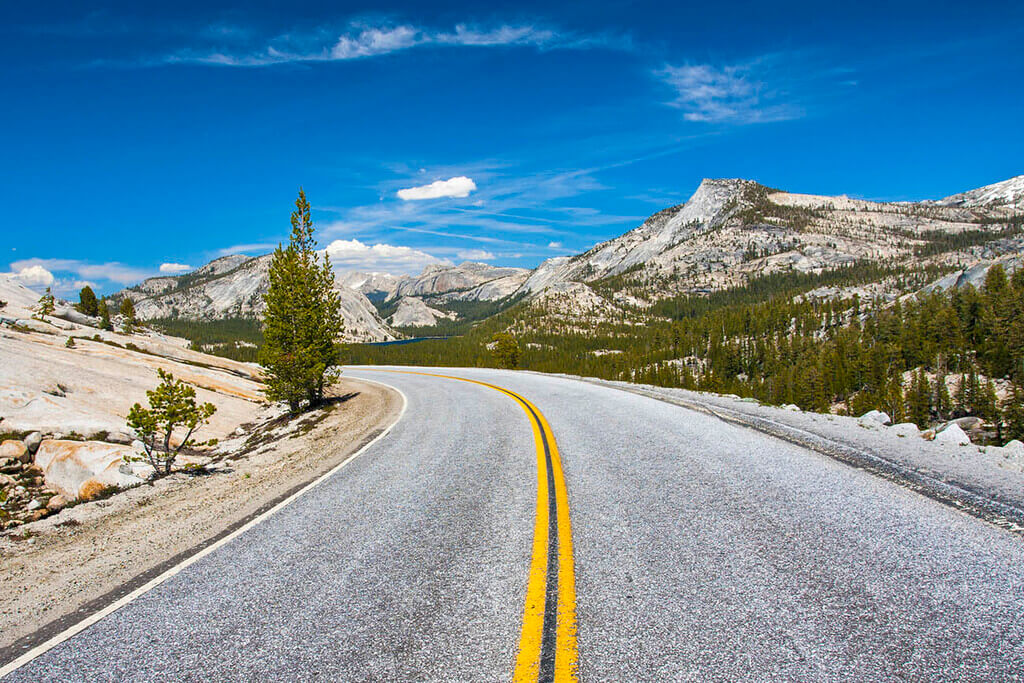 Source: amazingplaces.com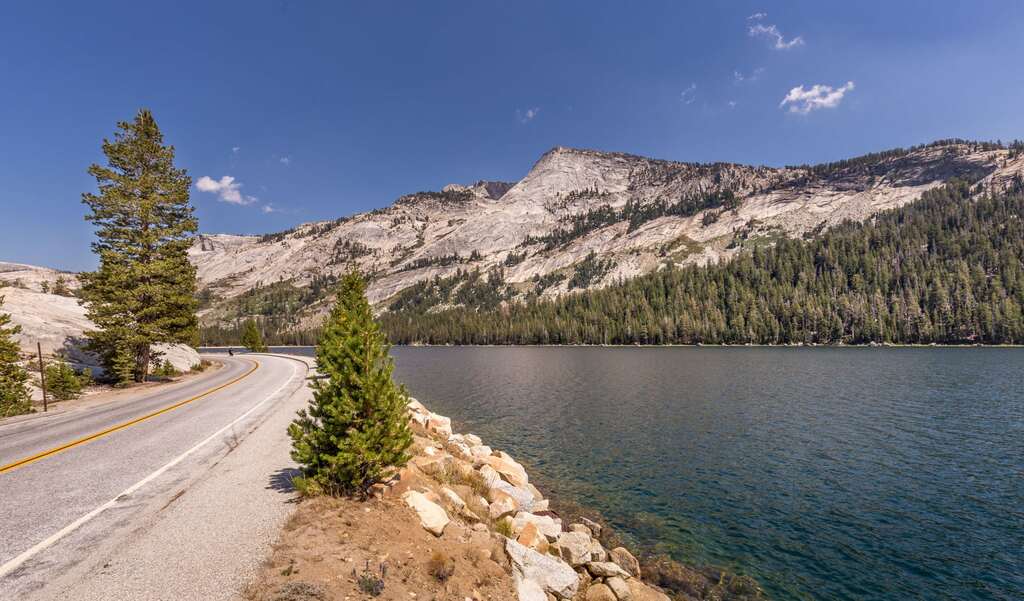 Source: christravelblog.com
Tioga Road is perfect for those visitors who want to see the whole of yosemite in a short period of time. Since Tioga road traverses the entire park, you can see the scenic beauty all across the yosemite. The journey of Tioga road starts with a crane flat and ends at Tioga pass after traveling a gigantic 47 miles.
The whole Tioga road will close in the winter months due to heavy snowfall. You can visit excellent Tioga road between late May to early October.
Best Time to Visit Yosemite for Watching Wildflowers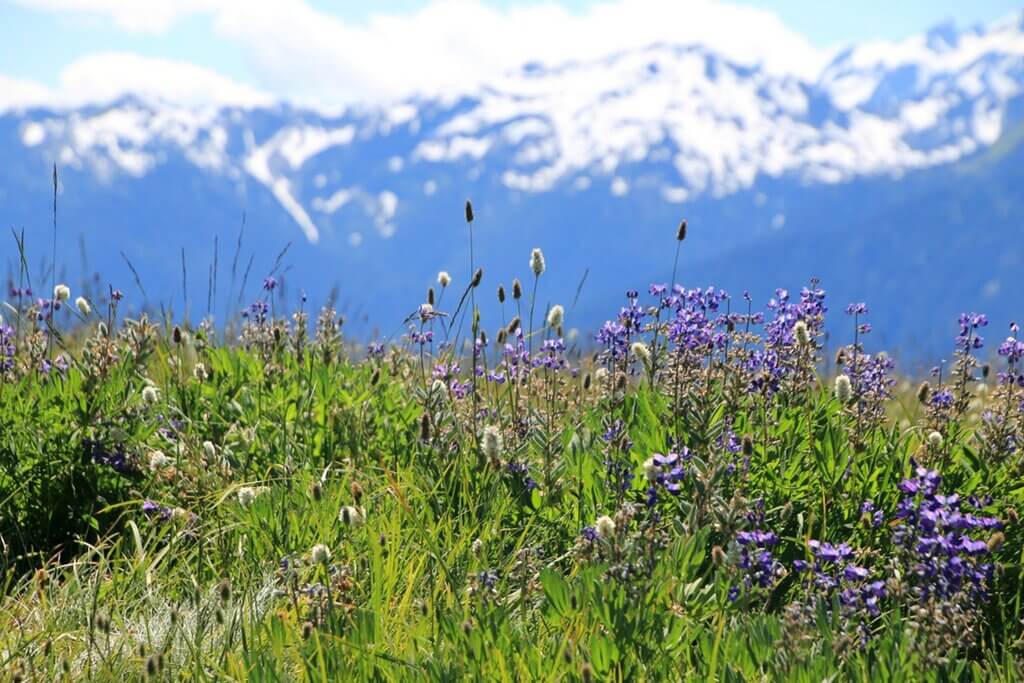 Source: rove.me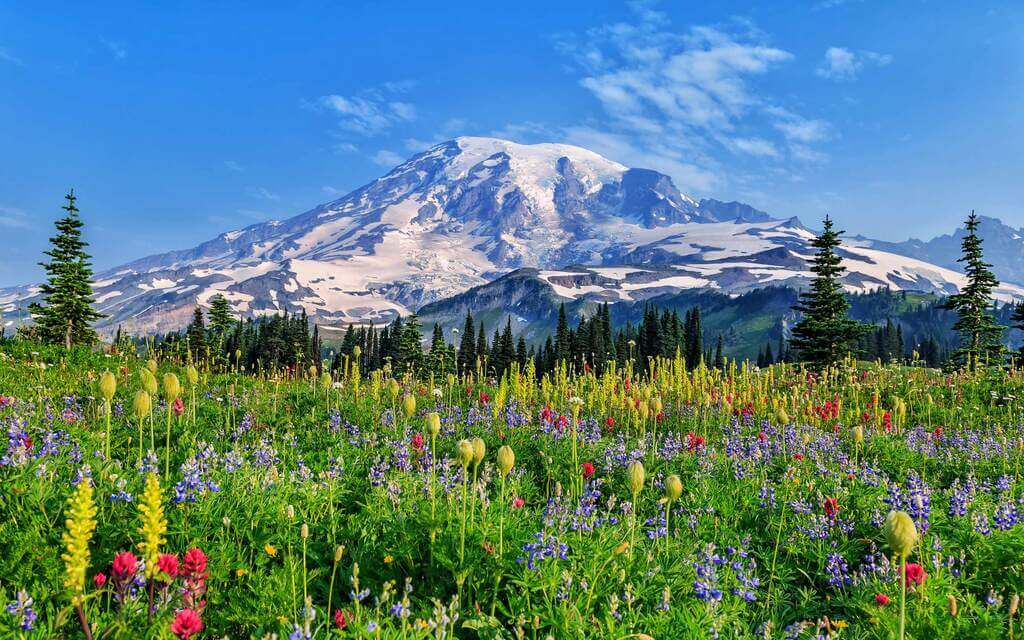 Source: shutterstock.com
Yosemite is a paradise for wildflower lovers. You can see a variety of flowers on the varying elevations on the yosemite. You can spot wildflowers from 2,000 feet in the west to 13,000 feet in the east. The first colorful flowers blossom in the early period of spring. You can notice the early signs of flowers on Cook's Meadow Loop in the yosemite valley, Wawona Meadow Loop in Wawona, and Wapama Falls in Hetch Hetchy. You can see the reddish-pink snow plants and their flowers along the long stretch of Glacier point road.
Summer months are the best time you can plan to visit Yosemite to watch unique and extraordinary flowers. You can witness pink shooting stars in the early summer. On another side, you can see alpine laurel, yellow mountain monkeyflower, and angelicas during the mid-summer. Late summer welcomes you with columbine, firewood, and dog violets flowers.
Best Time to Visit Yosemite for Sightseeing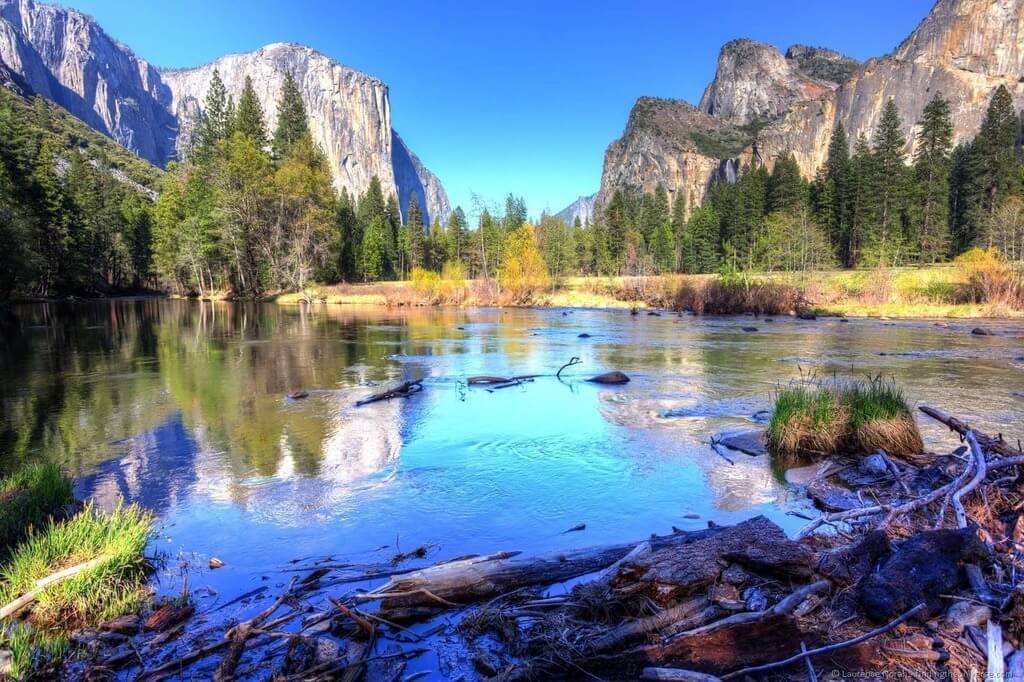 Source: findingtheuniverse.com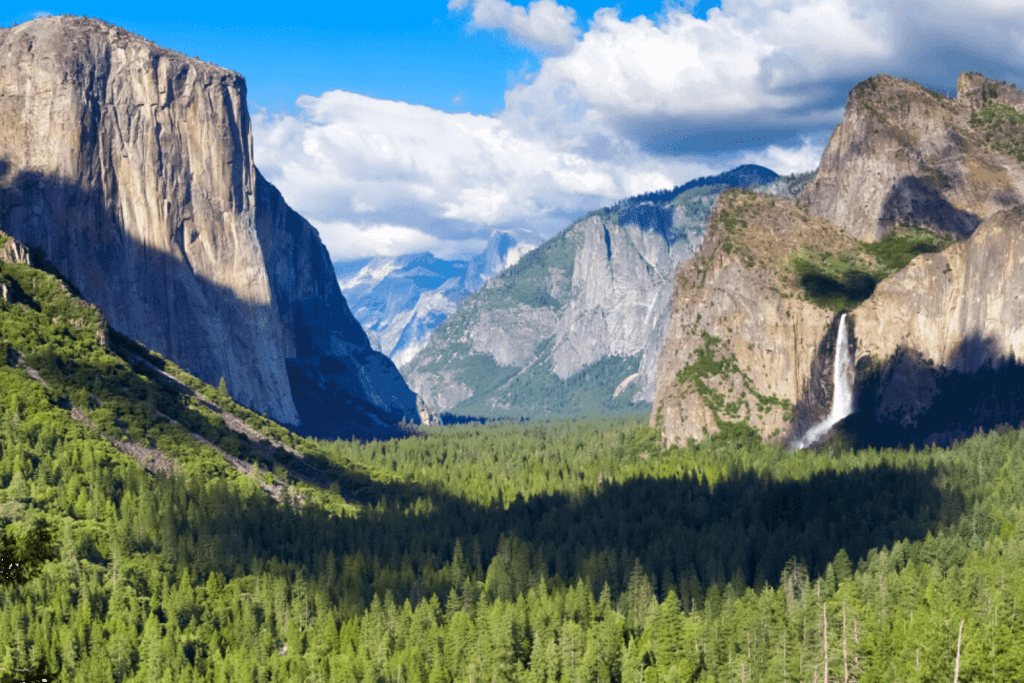 Source: tourcms.com
Spring brings you an entire bag of sightseeing in yosemite. It is lovely to see snow-clad waterfalls gushing down the higher elevations. Sometimes you are surprised that there is no water, but only snow is running down from the top elevations. Wildflowers blossom in the meadows.
Wild animals are coming out of their hiding zones, and you can see the awe-inspiring wildlife movements. Although Tioga Road and Glacier Point Road are closed, you can hike to your favorite yosemite spots via other routes. You can feel the serene atmosphere because crowds are pretty less.
Best Time to Visit Yosemite for Hiking & Backpacking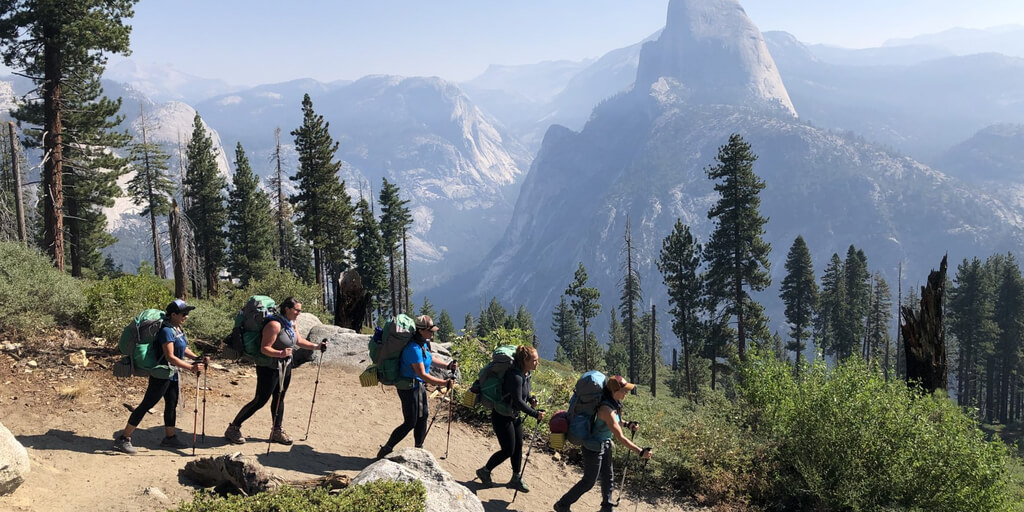 Source: explorerchick.com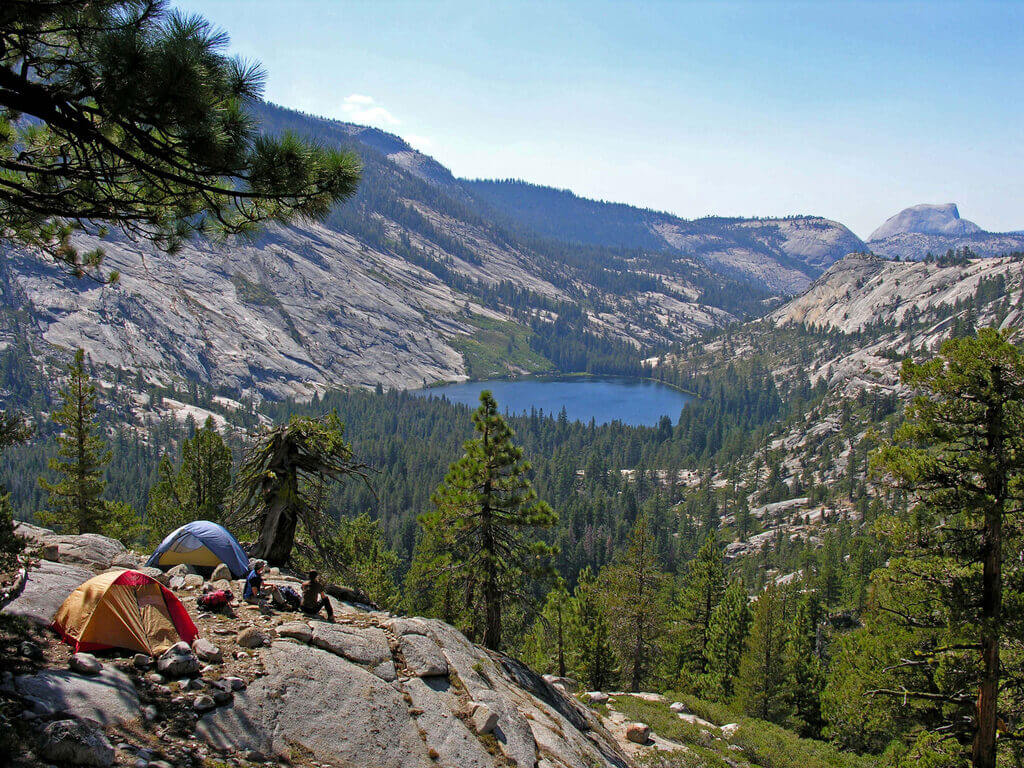 Source: cloudinary.com
Yosemite visit is incomplete without hiking and backpacking trips. Tioga Road and Glacier Point road are opened for visitors in the summer months. So, you can plan a hiking trip in the summer months. These two roads can give you plenty of trails for hiking and backpacking trips.
Initially, you witness the heavy crowd, but as you go deep inside Yosemite, the crow gets thinner. You can either go hiking alone or in a group. Temperatures in the daytime are warm and chill at night. If you have reached the far inside Yosemite, it is better to camp in the night.
In the first section, you have seen the exploration of various activities in particular months. But, every season of Yosemite is marvelous. Let's discuss the beauties of each season in the second section.
Spring in Yosemite (April – May)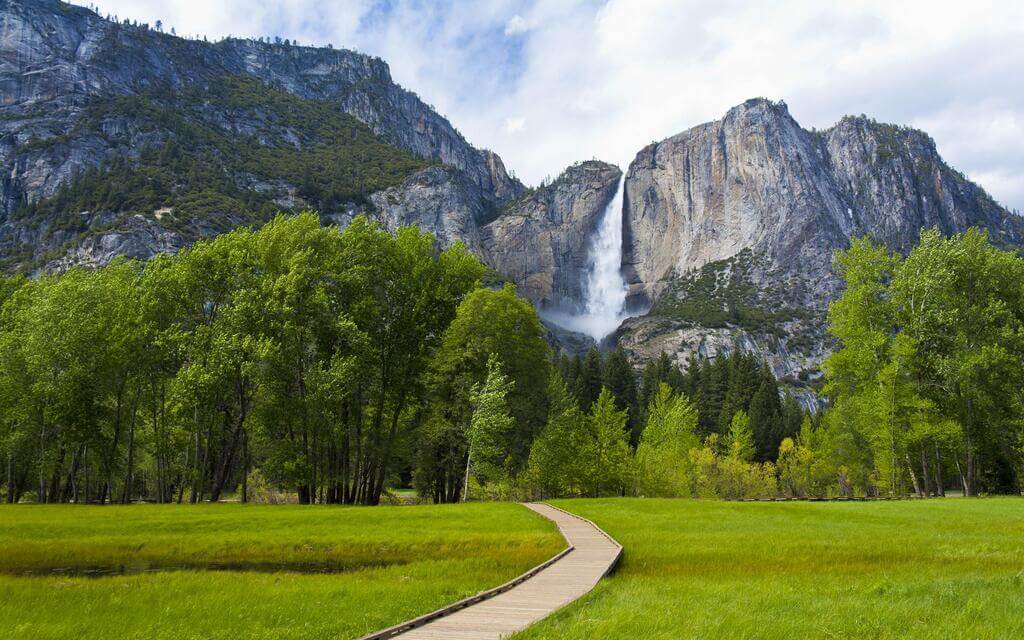 Source: wallpapersafari.com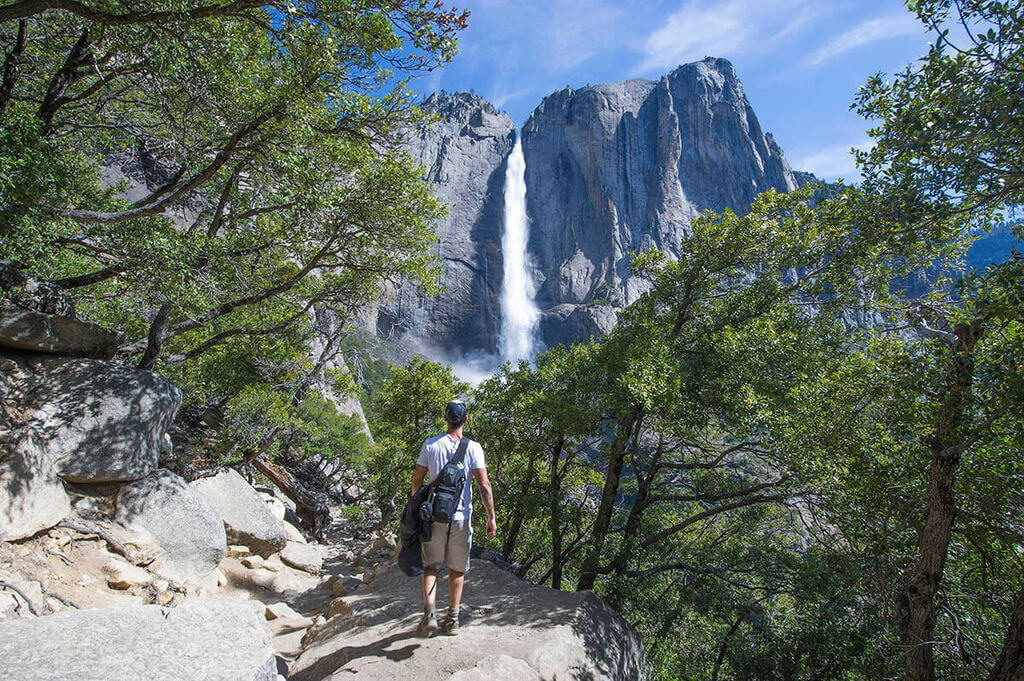 Source: yosemite.com
Weather
The weather conditions are standard in the daytime and a little chilly at night time. In the spring months, you will see snow piled paths around Tioga and Glacier Point Road. You can choose other roads and treks to explore the spring beauties of Yosemite.
Highlights
All the rivers and waterfalls start pouring with loads of water in late May. You can witness the great rush of water from the Ribbon falls. Ribbon falls are considered one of the tallest waterfalls in North America. Tough wildflowers are not at the peak, but you can see the early buddings in the meadows and mountains. You can also notice the wildlife activities.
Crowds
As spring season goes to its peak, the crowd starts rolling over. There are fewer crowds in April. But, you can see a heavy rush in May. Weekends of the late spring are highly crowded. Try to visit maximum hot spots in the midweek of spring.
Summer in Yosemite (June, July, August, Early September)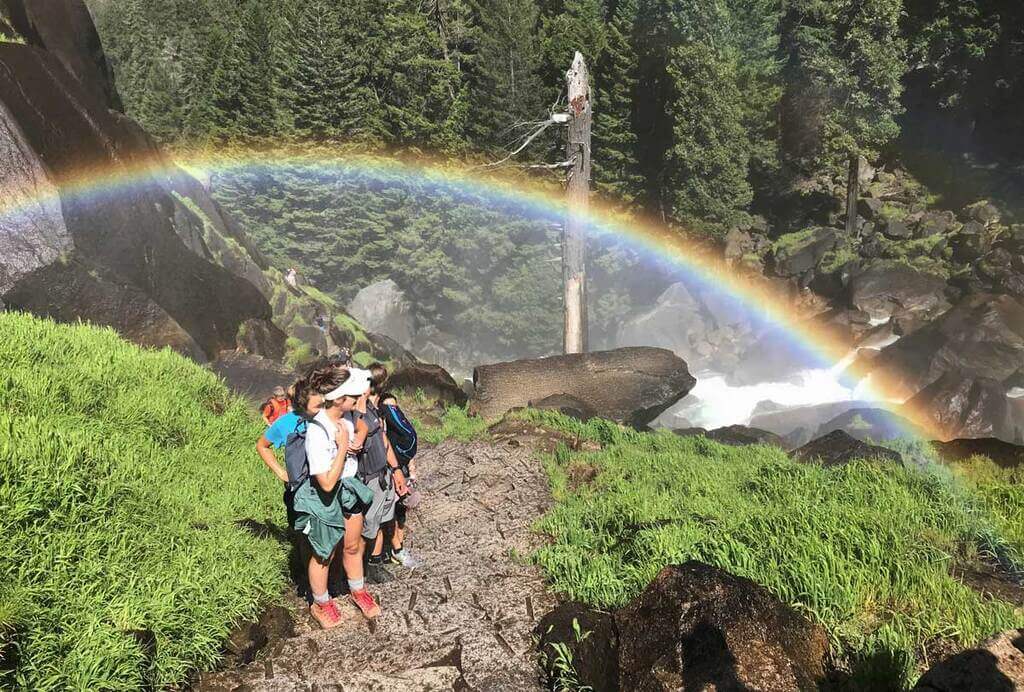 Source: morganparkacademy.org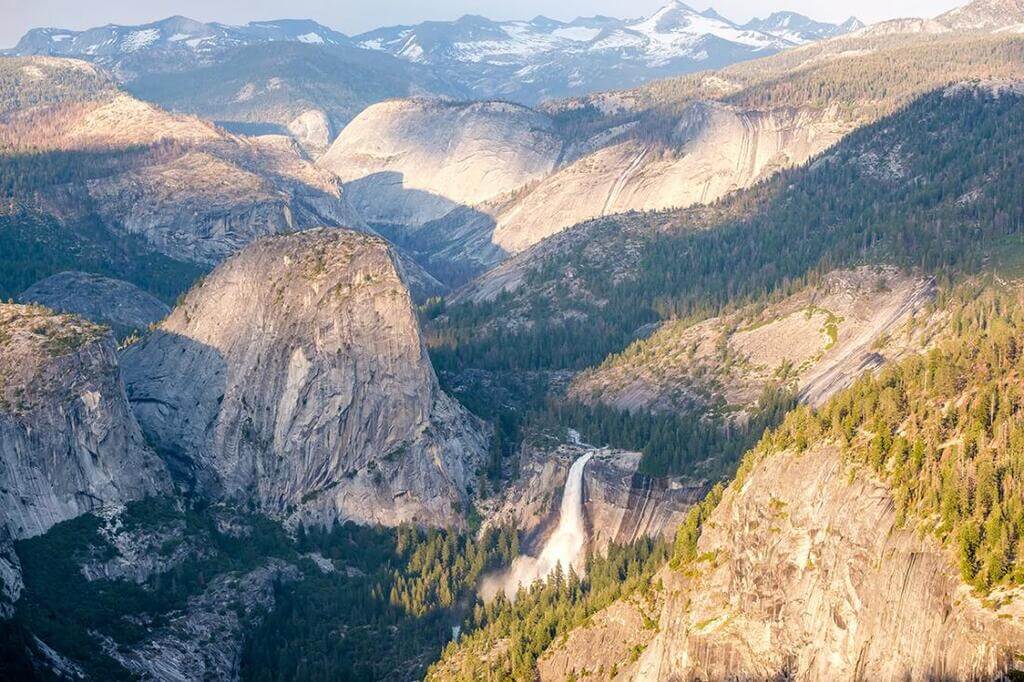 Source: guideofus.com
Weather
The average temperature reaches 90 degrees Fahrenheit. However, you will feel chilly nights in the summer months.
Highlights
The flow of Waterfall is at its highest peak in early June and mid-June. As the weather gets warmer, the waterfall comes to a standstill in July. You can witness the Vernal, Nevada, and Bridalveil falls in the early to late summer. However, their waterfall flow becomes very low by late summer.
Make a plan to see all the waterfalls by late July because most of Yosemite falls will dry by August. It is the time when wildflowers blossom everywhere in Yosemite valley. You can explore the wildflowers in Tuolumne meadows and Mount Lyell. There are many trails you can hike in the deep meadows of Yosemite.
Crowds
June is the busiest month in Yosemite. Meanwhile, July and August are also fully jammed. Popular spots are fully crowded, and you will see a long queue at entrance points. Instead, hike lesser-known trails in the busiest months.
Autumn in Yosemite (Early September, October, November)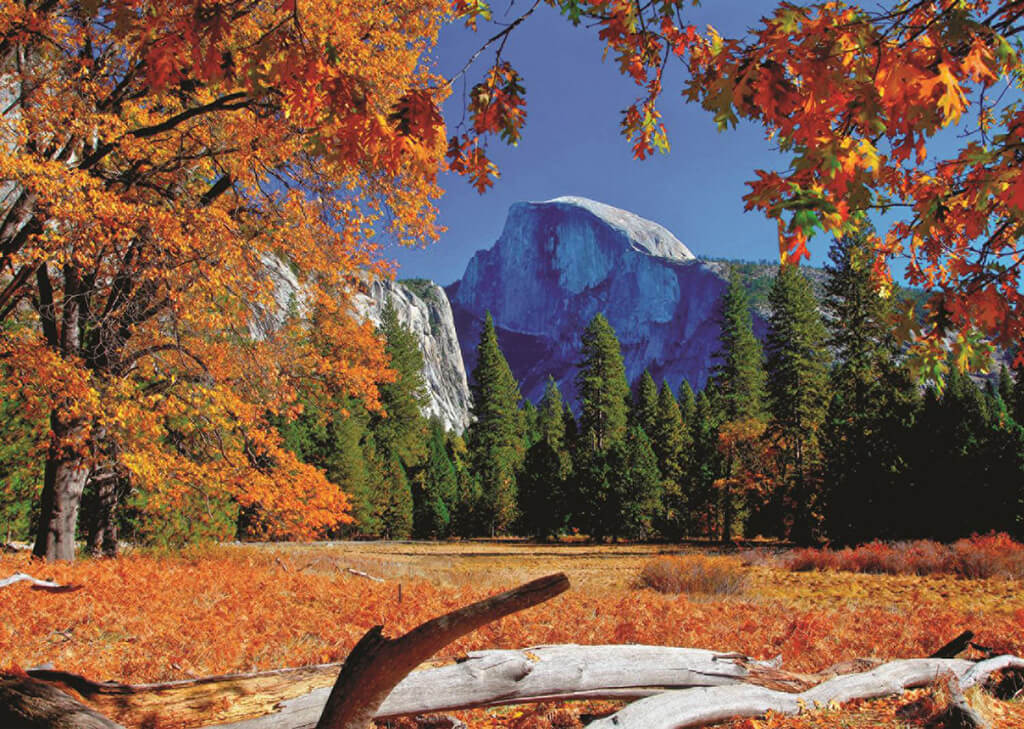 Source: beautyofplanet.com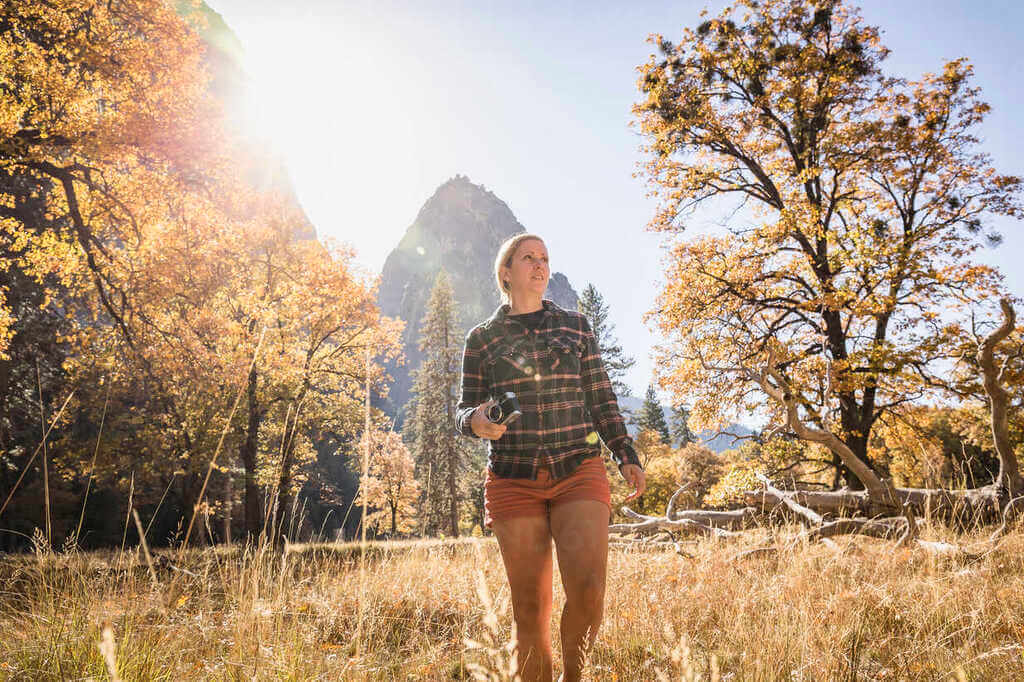 Source: westend61.de
Weather
You can expect chilly nights and warm days in the autumn. The average day temperature falls at 50 degrees Fahrenheit. You can expect snow and rain at higher elevations. Take appropriate measures when you are planning to hike high elevations this month. Most of the services can stop functioning from mid-September to mid-October.
Highlights
You have read in the summer section that most of Yosemite falls are dried up by late summer. Still, you can see the Chilnualna falls in Wawona. You can witness the snowfall in higher elevations. If you like to watch snowfalls and snow-related sports, then you can enjoy the autumn month.
The most peculiar thing is fall colors. People come here to see only the mesmerizing fall colors Yosemite in autumn. Have you seen the different shades of trees? Come in the autumn and witness the yellow, orange, and purple shades of trees.
Crowds
Do you know that Labor Day weekend falls in early September? So, avoid these days from heave rush. There will be heavy crowds from mid-September to late September. You can see the quieter atmosphere in October. If the roads are free from snow, then you can enjoy the quieter trip in October.
Winter in Yosemite (December, January, February, March)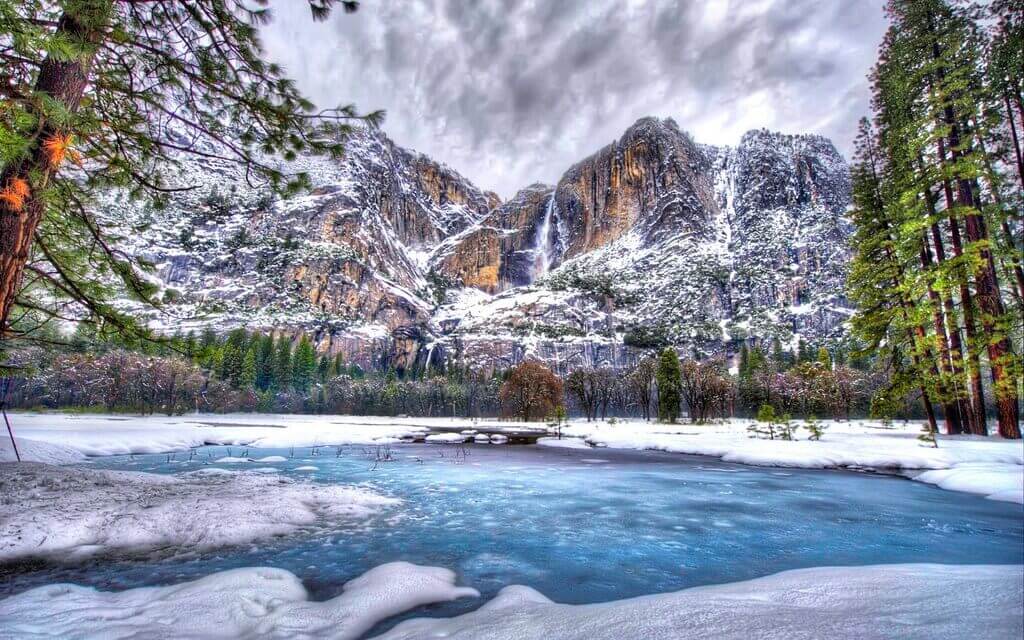 Source: teahub.io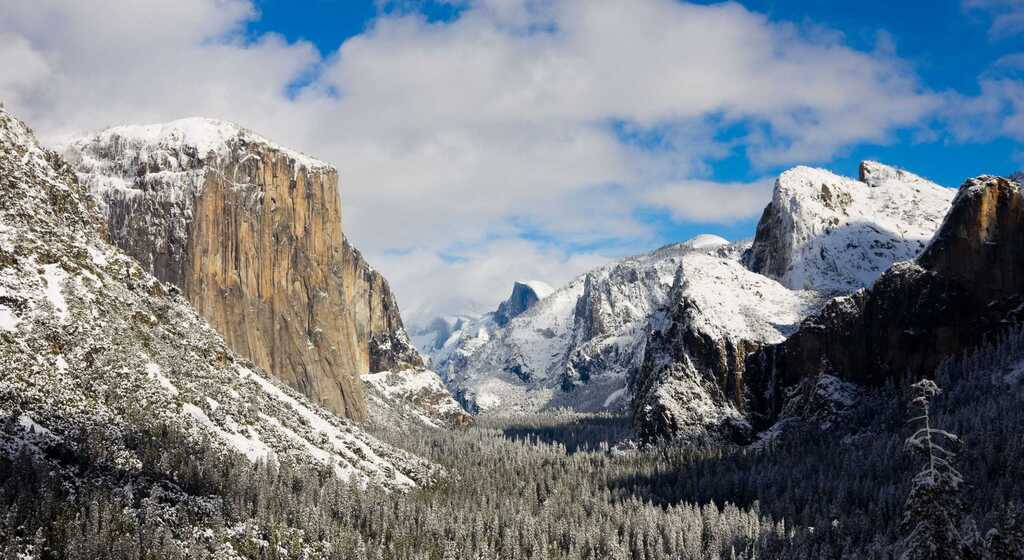 Source: visittheusa.com
Weather
You can feel the constant presence of snow and wind. The average temperature in the day stands at 50 degrees Fahrenheit and night temperature can fall below 32 degrees Fahrenheit. Tioga Road is closed for heavy snowfall. However, you can drive via El Portal Road. You can enjoy skiing, downhill, and cross-country activities in the winter months.
Highlights
If you like solitude and calmness, then the winter months are perfect for you. Though there is a thick sheet of snow, frequent rain makes the waterfall flow again. The best winter package is Horsetail Fall Firefall. You will be amazed at nature's mystery when the sun is at the right angle; waterfall flow looks like a flow of fire. February 17-19 is the best time to watch the Firefall. Similarly, you can see other snowy vistas in Yosemite during the peak of winter.
Crowds
You can find few people across the Yosemite national park. You can see a mild crowd in ski regions, but that is only when you are willing to ski. If you come here only to visit Yosemite, then you will see a very calm atmosphere there.
In the first section, you have read the best time to visit Yosemite for particular activities. In the second section, you have read the beauty and exploration of every season from Yosemite. And in the third section, you can explore the prime spots that you shouldn't miss.
Half Dome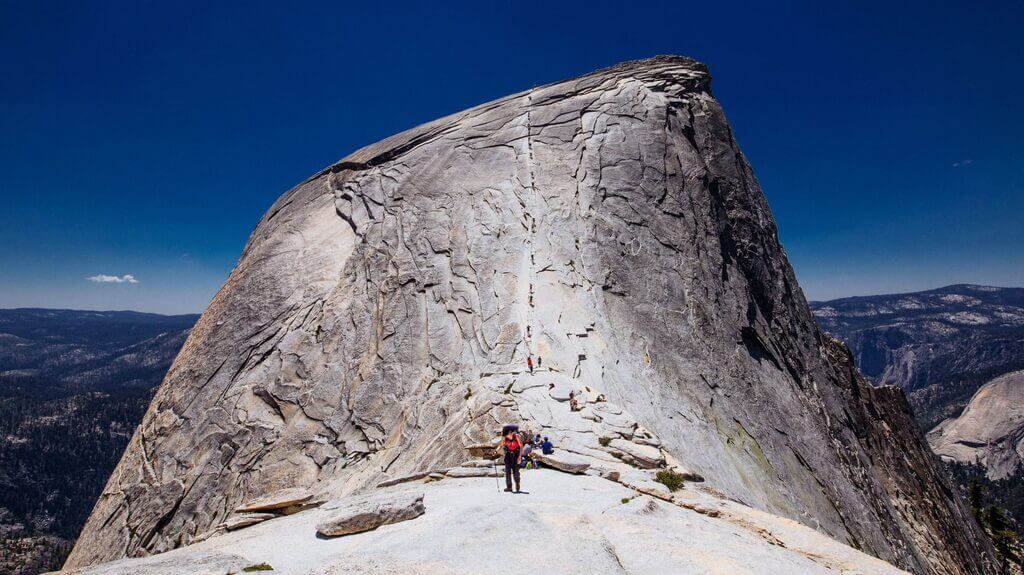 Source: activenorcal.com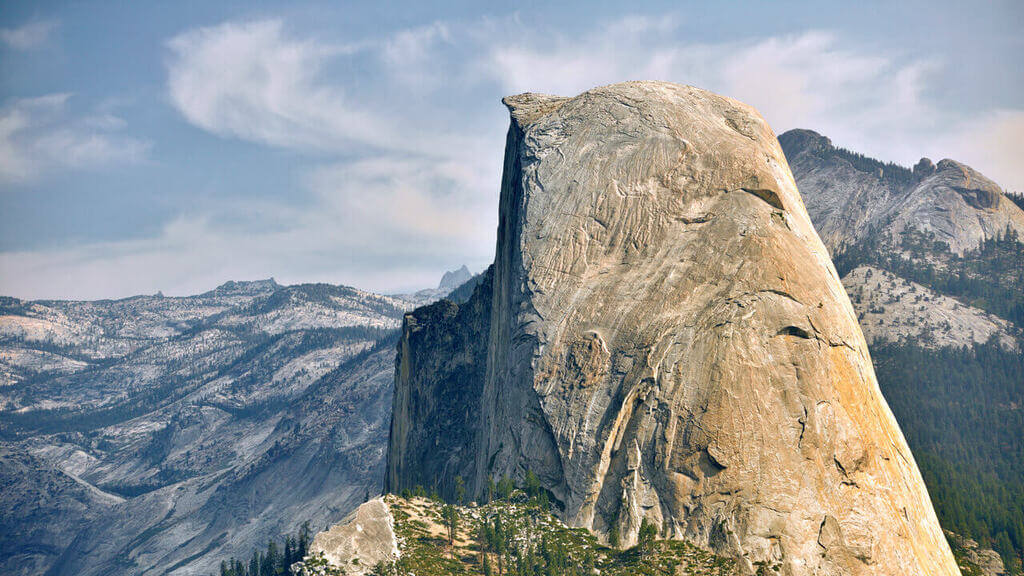 Source: rei.com
Exploration of the half dome can take place the full-day duration. It will test your strength and courage to climb the 4800 feet above the valley. You will feel relaxed and get the full dose of happiness when you reach the final peak of the half dome. You can witness various waterfalls by traversing the half dome. Also, you can also take the permit of cable climb.
The best time to visit half dome is the Spring season, as most waterfalls are in full flow.
Tenaya Lake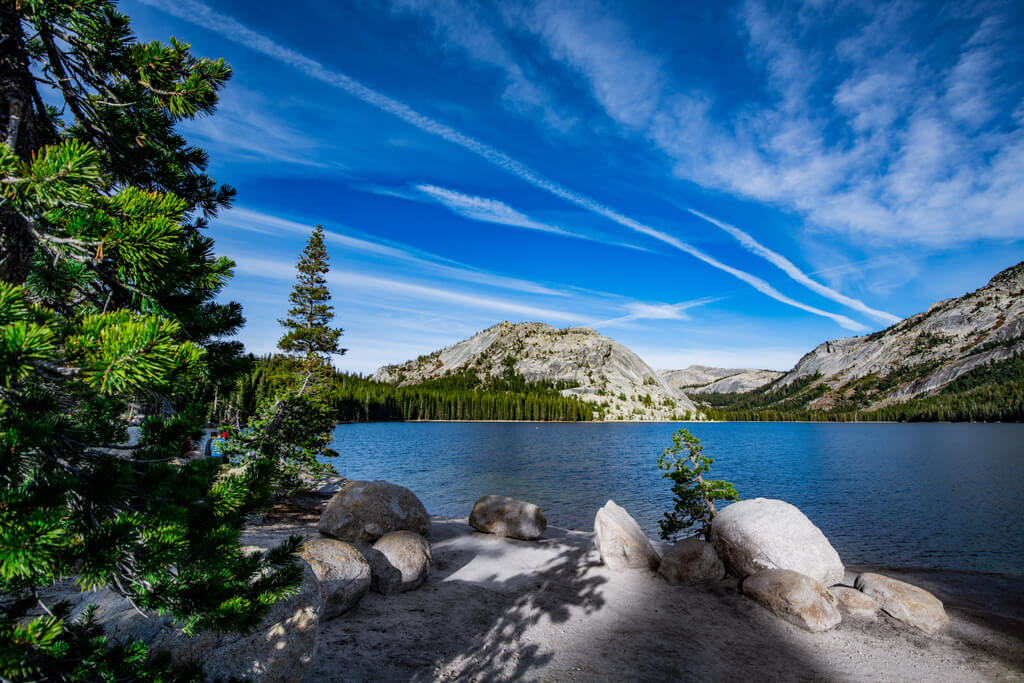 Source: iera.org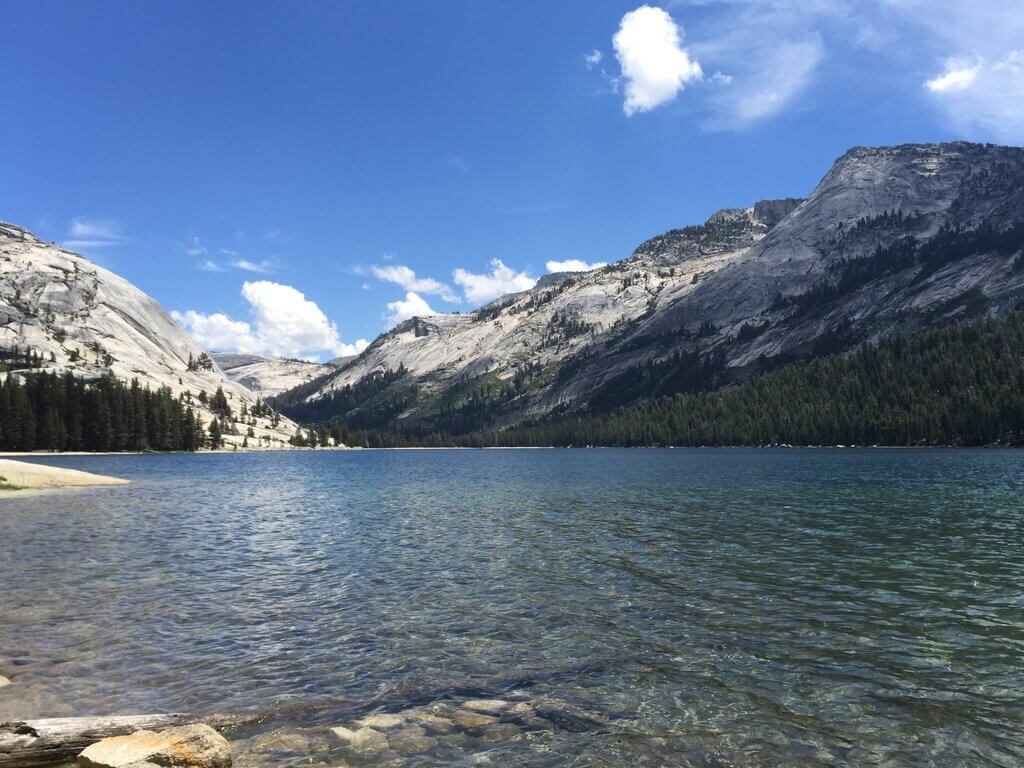 Source: free4kwallpapers.com
The beautiful lake is surrounded between granite peaks and stunning domes. You can enjoy the beautiful white-sand beaches on each side of Tenaya lake. You can explore water-based activities like swimming, kayaking, and paddleboarding. In the winter months, when the whole lake is frozen, you can enjoy ice skating here.
The ideal time to visit Tenaya Lake is from June to November (When you can access Tioga road in these months).
Also Read: Explore The Best Time to Visit Yellowstone!
Glacier Point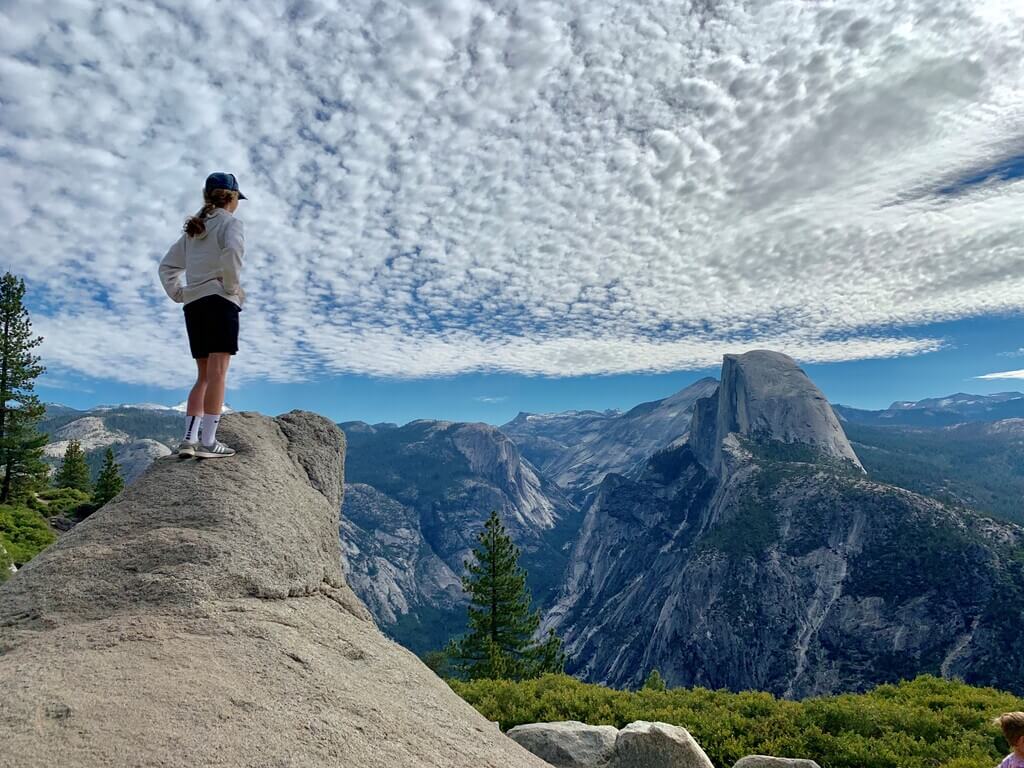 Source: evergreenlodge.com
It is the popular and highly crowded hot spot of the yosemite national park. The famous attraction of the glacier point is watching the amazing sunrise and sunset. You can arrive early in the sunset and wait till midnight in a camp. At midnight, you can see the magnificent Milky Way over the half dome. If you want to avoid the crowd, then come early in the morning and watch the brilliant experiences in a less crowded space.
The ideal time to visit glacier point is from late May to October or November until the weather condition stays normal.
Conclusion
Summer months are the busiest months in Yosemite. You can see relatively minor crowds in October.
Every season gives you a different kind of experience. So, in the months of spring, you can watch the melting of ice and the gushing of waterfalls. You can also explore some buddings of wildflowers in meadows and valleys.
In the months of summer, waterfalls are full of water with high flow. But some waterfalls can become stagnant in late summer. Blossoming of wildflowers is its high peaks in higher elevations, valleys, and meadows.
Fall colors and tree shades are the unique features of autumn months in Yosemite. People specially come here in these months to see fall colors of autumn and yellow, orange, and purple shades of trees.
In the winter season, the popular attraction of Yosemite is Firefall that appears like a fall of fire when the sun is at the right angle. If you like solitude and calmness, then winter months are your best exploration months in Yosemite.
Come and read the latest posts on travel and accessories on Travelila.com.
You can explore here famous travel destinations and noteworthy travel tips.